Huckberry Finds – February 2019: Back to Work
With the holiday parties and extended vacations behind you, it's finally time to get back to work. Thanks to retail site Huckberry, however, there are still plenty of ways to liven up your day. We're talking things like fashionable getups, quality gear, premium workplace essentials, and the occasional distraction. You'll find all that and more on this month's Huckberry Finds, which has been curated to up your office game. Indeed, with all this gear and apparel at your disposal, you might even look forward to the work week. Okay, okay—maybe that's going a little too far. Nevertheless, these Huckberry Finds emanate with quality, utility, and appeal. Get back to work in style, gentlemen.
---
You'll also like:
Huckberry Finds – October 2018: A Cornish Adventure
Huckberry Finds – January 2019: New Year, New Me
Huckberry Finds – November 2018: Entertain at Home
---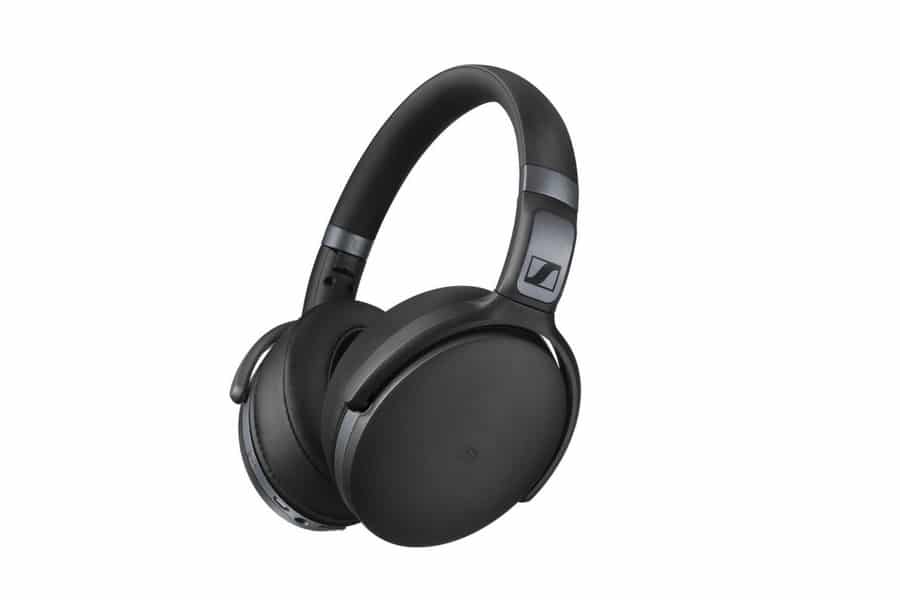 Sennheiser HD 4.50 BTNC – Travel Headphones
Music is an indispensable part of your daily commute, to say the least. Meanwhile, these wireless travel headphones from Sennheiser are functional, comfortable, and optimal. Features include NoiseGard technology (i.e. noise cancellation), an integrated microphone, Bluetooth connectivity, and brilliant HD sound. Get a pair.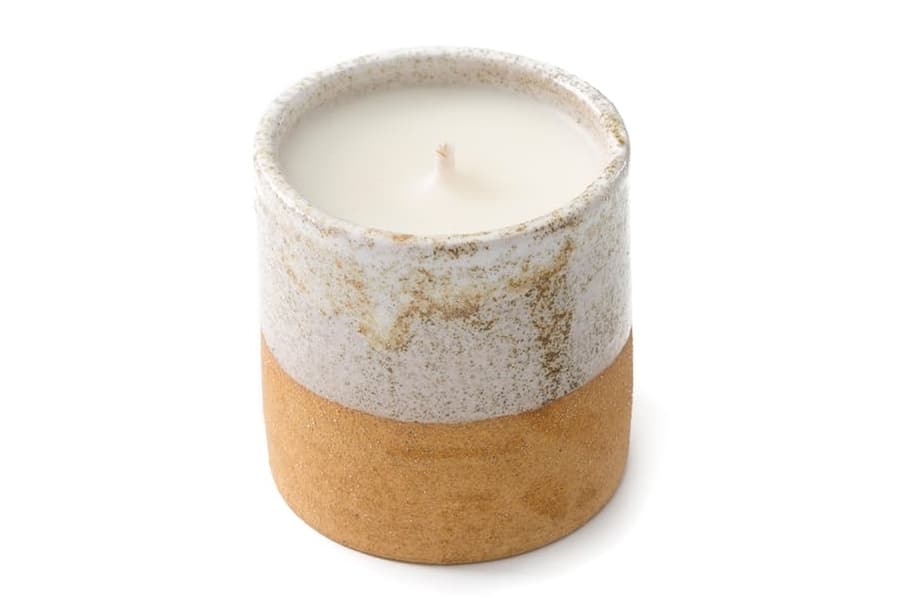 Uzumati Ceramics June Lake Candle
First impressions are everything in the business world, so consider a stinky office to be the ultimate deal breaker. Here to save the day is the June Lake Candle from Uzumati Ceramics. Thrown and carved by hand, the quality candle burns for up to 50 hours, and offers an olfactory blend of birch, spice, bergamot, orange, and patchouli.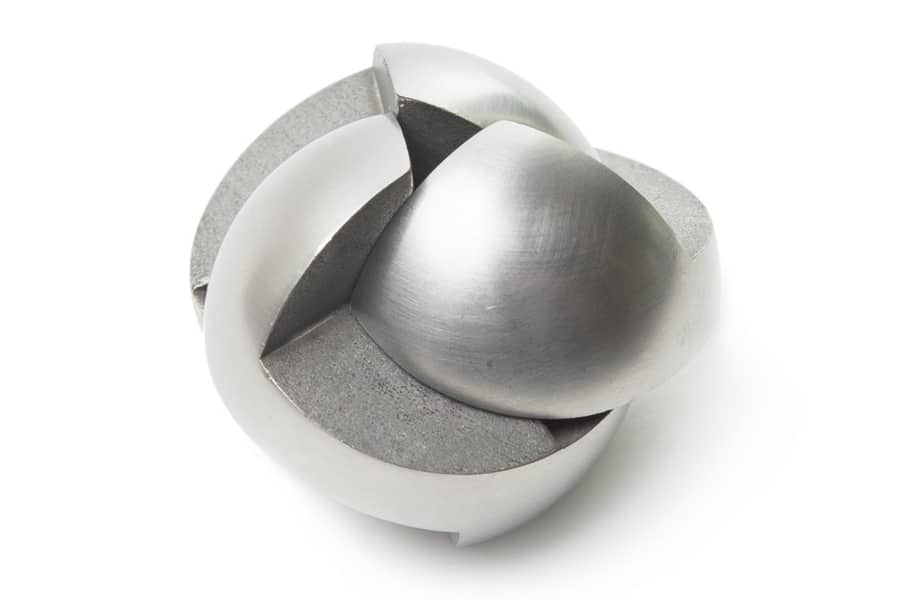 Craighill Venn Puzzle
You know what they say about all work and no play, though it doesn't take a proverb to realise that occasional distractions are downright mandatory in the work world. Enter the Craighill Venn Puzzle, a surprisingly heavy desktop toy made of die-cast stainless steel. More than a good distraction for your hands to play with, this thing is basically a work of art.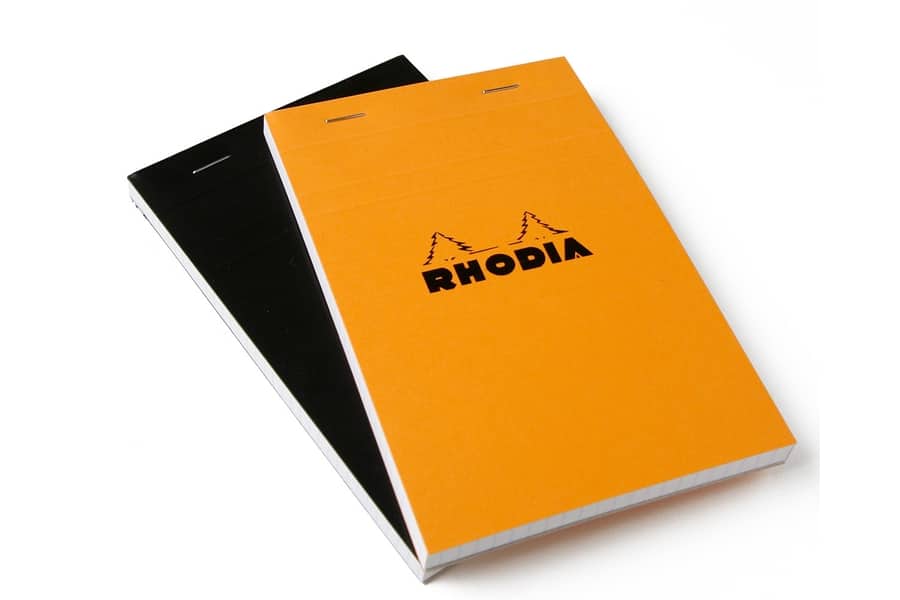 Rhodia Staplebound Notepad
Even in the age of digital everything, there's still something to be said for a great notepad. Speaking of which, the Rhodia Staplebound Notepad is sophisticated, simple, and streamlined. Hovering underneath the coated card cover are 80 pages of Rhodia superfine vellum paper and a stiff back cover. Taking notes the old-fashioned way can't get any easier.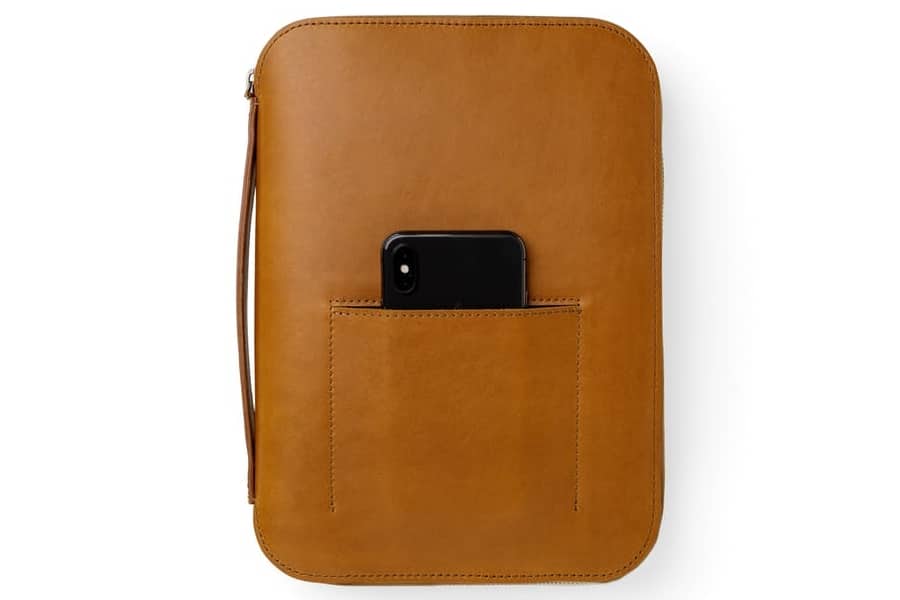 This Is Ground Mod5 Organizer
Being organised is yet another workplace fundamental, and the Mod5 Organizer from This Is Ground infuses quality and style into the process. Made of custom Italian leather, the premium product hosts 10 pockets, 5 slots, a magnetic dock, and microfibre lining. Also featured is the brand's most popular custom insert—the Executive Insert—which comes built into the design this time around.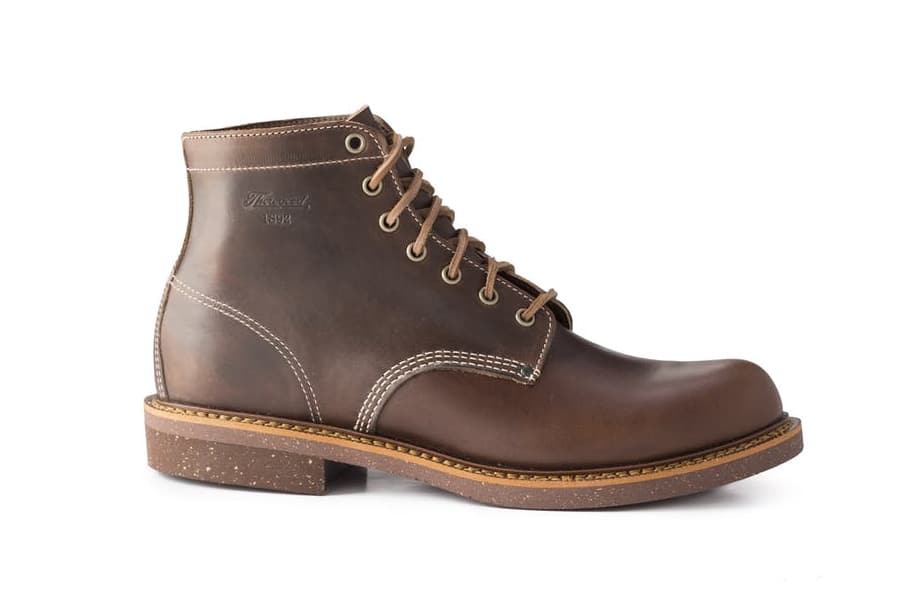 Thorogood Beloit
Combining genuine Horween Chromexcel leather, a nitrile cork outsole, and Goodyear welt construction to perfection, Thorogood's Beloit boot is over 120 years in the making. The seasoned brand employs a No. 60 last to deliver classic style and comfort alike. Prepare to fall in love.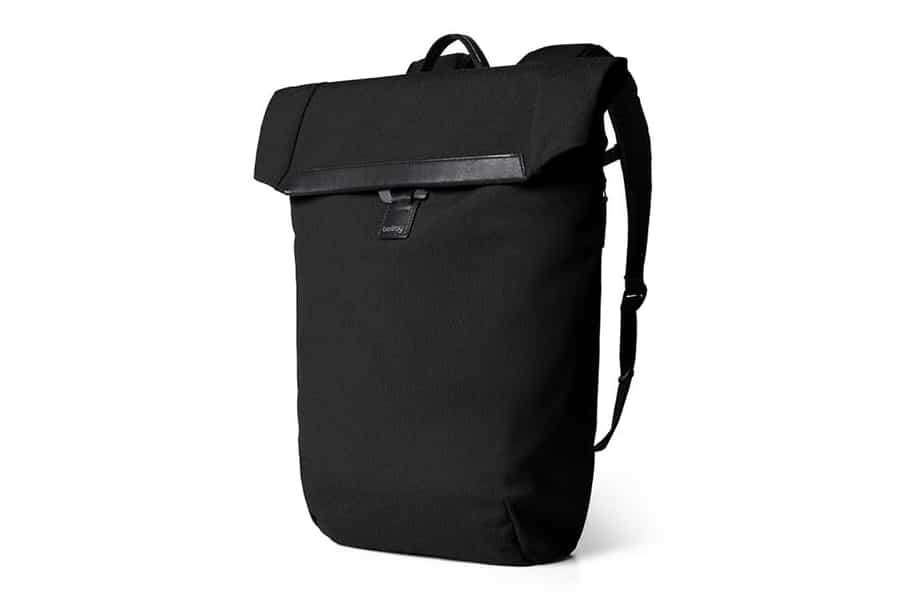 Bellroy Shift Backpack
Australia's own Bellroy consistently crafts brilliant products, and this handsome backpack is surely no exception. Made from water-resistant Venture-weave polyester and prime leather, the bag includes added storage for laptops up to 15″, water-resistant zip pockets, expandable storage compartments, sturdy metal hardware, and unique slide hook closure. Plus, it's from Bellroy.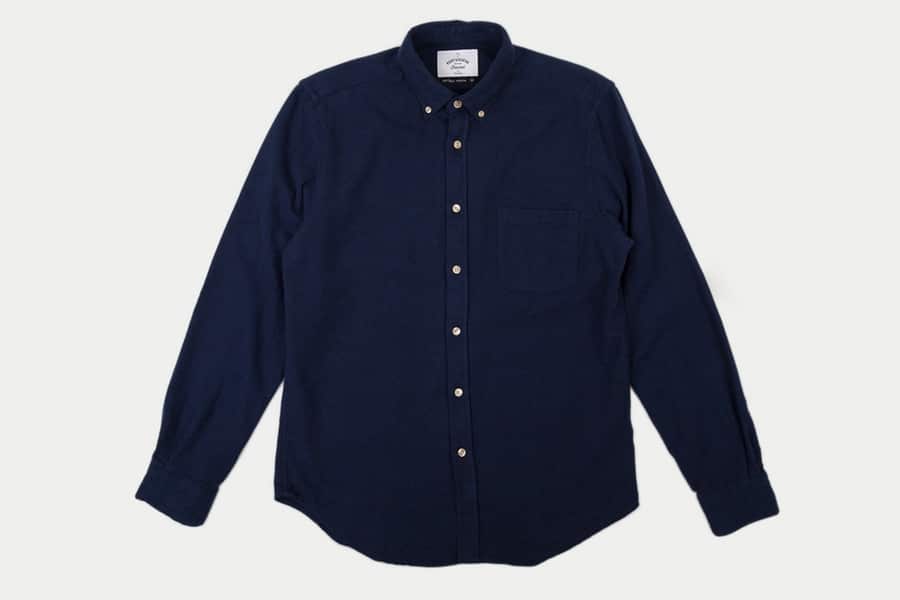 Portuguese Flannel Teca
Presuming you're not stuck in one of those "Mad Men" type office environments, we have the shirt just for you. It goes by the name of Teca and comes to you from Portuguese Flannel. True to the brand's name, the shirt is cut from supremely soft flannel fabric. It features a free collar with no buttons, barrel cuffs, a drop tail hem, and a patch chest pocket. Expect serious comfort and no shortage of style.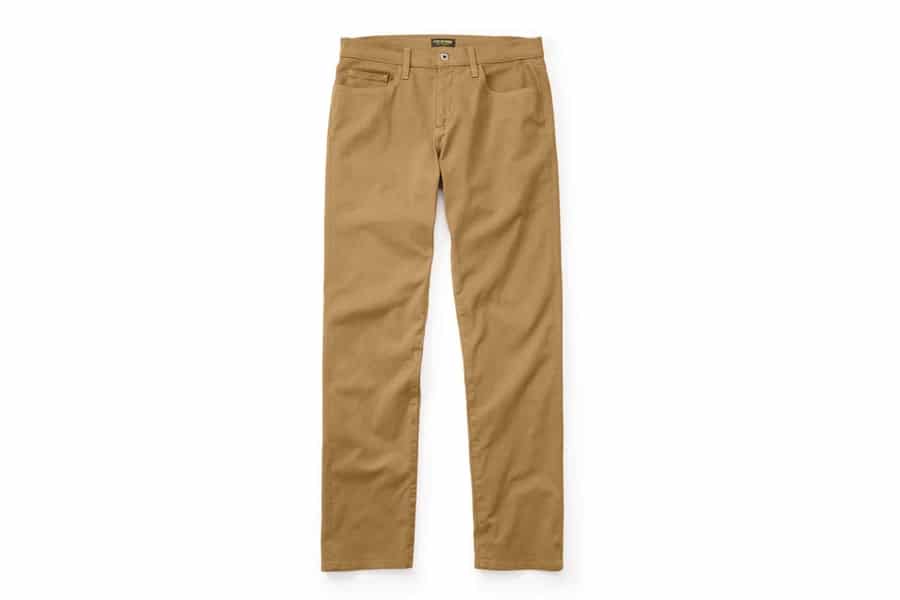 Flint and Tinder 365 Pant
What would go perfectly with that Portuguese Flannel shirt, you ask? Consider the massively popular 365 Pant from Flint and Tinder. Representing the best of all worlds, the pant is cut like a jean, feels like a chino, and delivers a nice touch of Lycra stretch. Absolute comfort has never looked so tight as it does here.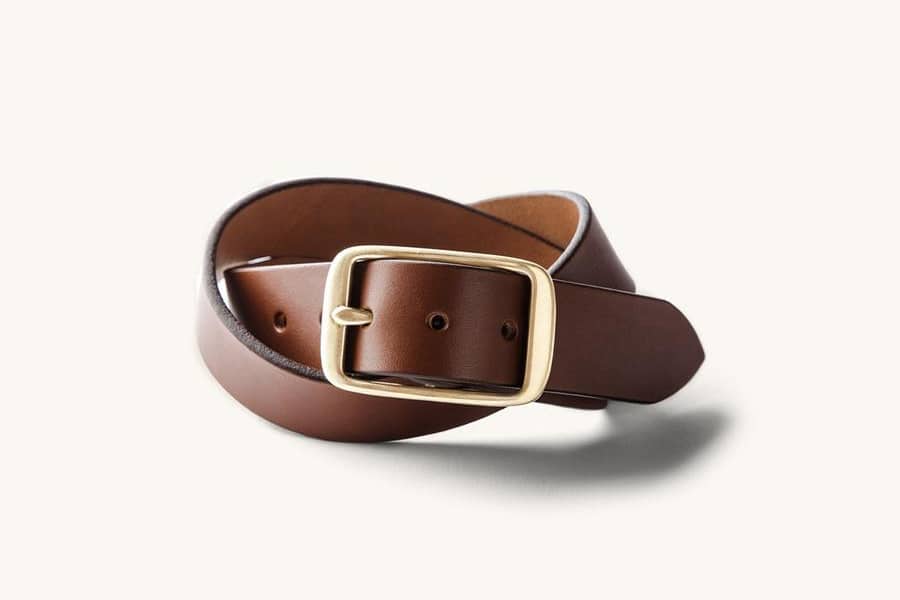 Tanner Goods Standard Belt
Bring your modern workplace ensemble together with this versatile belt from Tanner Goods. Handmade using vegetable-tanned Meridian English Bridle Leather, it features a hand-cast buckle, through-hole press rivets, and heel bar buckles. Look for the Tanner Goods signature makers mark, as it's a true stamp of quality.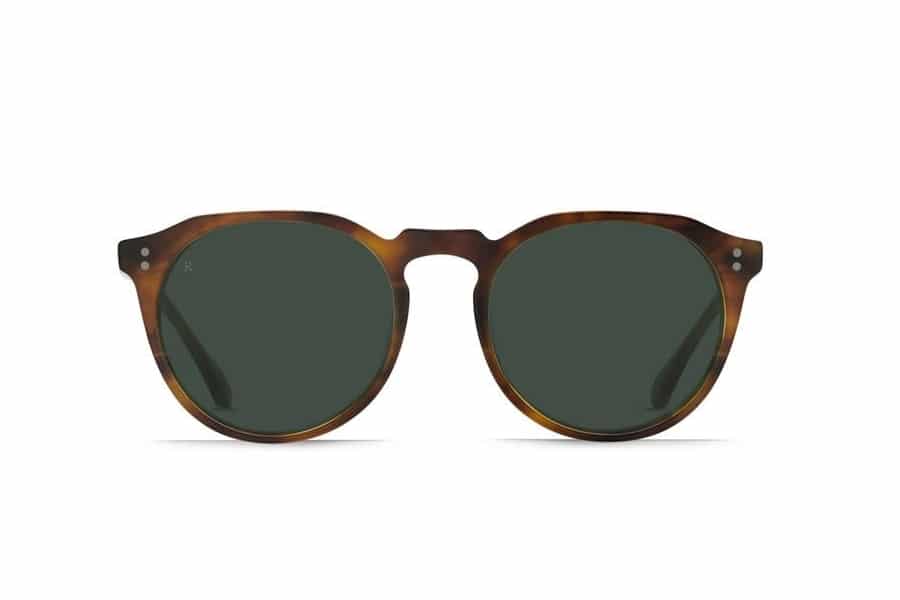 Raen Optics Remmy 52
Whether you're the boss or not, you can still roll into work looking like one with help from these boutique shades. Striking a deft balance between contemporary innovation and retro style, Raen's trusty sunnies include handcrafted zyl acetate frames, Carl Zeiss Vision CR-39 Lenses, a keyhole nose bridge, five-barrel hinges, and an alluring colourway. Sealing the deal is a felt carrying case with custom printed polishing cloth.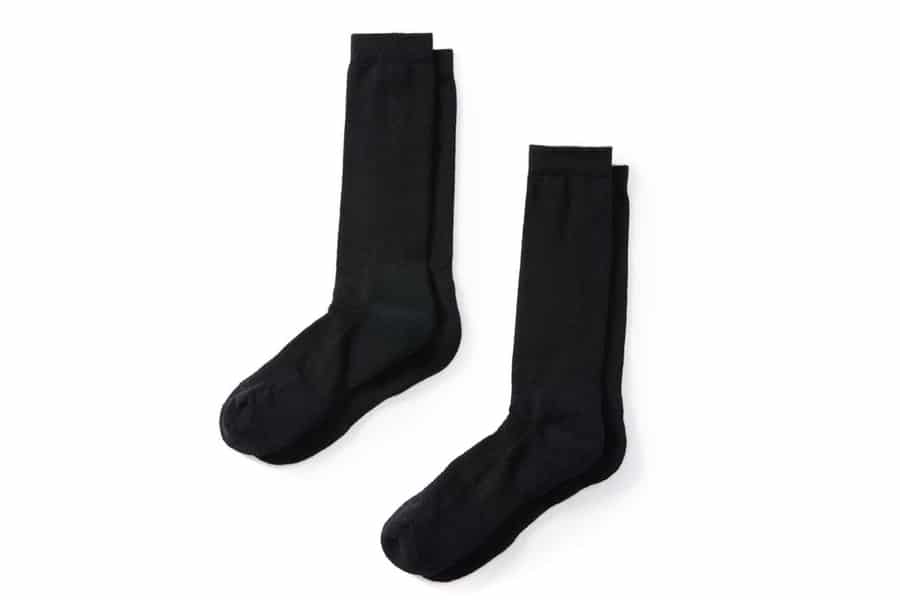 Proof 72-Hour Merino Crew Sock
A truly good sock can be hard to find, which is why we're recommending the 72-Hour Merino Crew Sock from Proof. Thanks to the natural properties of merino wool, each pair wicks moisture, resist odours, and regulates temperature. As a result, your feet stay comfortable and cool even when business heats up.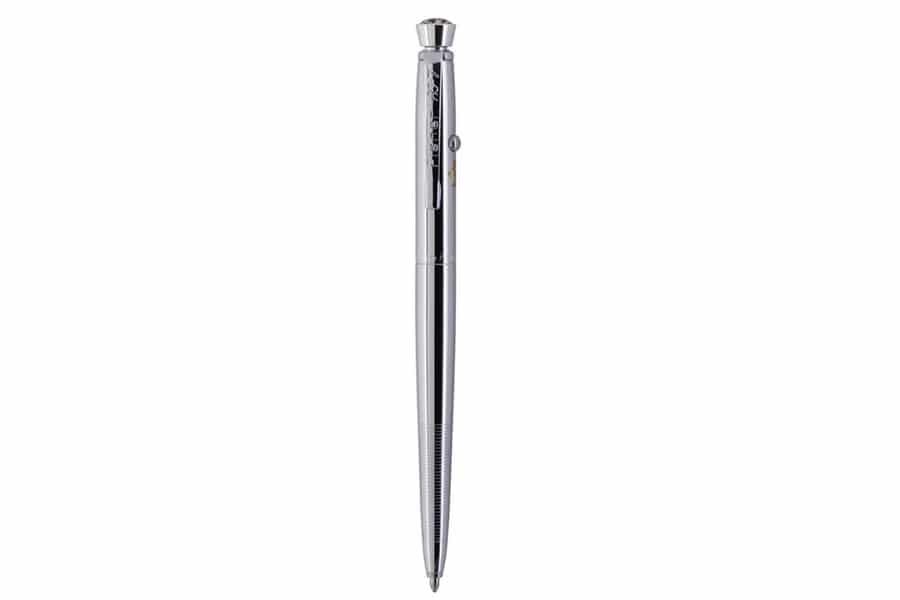 Fisher Space Pen United States Thunderbirds Space Pen
When is a pen so much more than a pen? When it's the United States Thunderbirds Space Pen, naturally. Touting the same design that was once used on the Apollo 7 space mission in 1968, the renowned pen performs admirably in all positions and conditions. Along with mainstays like solid brass construction and a pressurised ink cartridge, this special edition features a grip knob with the Thunderbirds logo on it.
---
You'll also like:
Huckberry Finds – October 2018: A Cornish Adventure
Huckberry Finds – January 2019: New Year, New Me
Huckberry Finds – November 2018: Entertain at Home
---