Huckberry Finds – February 2021: The Home Office
More people are working remotely than ever before and you might very well be one of them. Even when things go back to normal (fingers crossed), the old ways of doing business will be forever changed. Your home office is thus your new work domain now and possibly well into the foreseeable future. Naturally, you'll want it to be the best it can be. This month's Huckberry Finds have you covered on every front. Check out the following gear and apparel to make your home office as comfortable and productive as any traditional counterpart, if not more so.
You'll also like:
Huckberry Finds – December 2020: Winter Wonderland
Huckberry Finds – November 2020: Whiskey Lover
Huckberry Finds – January 2021: Back at It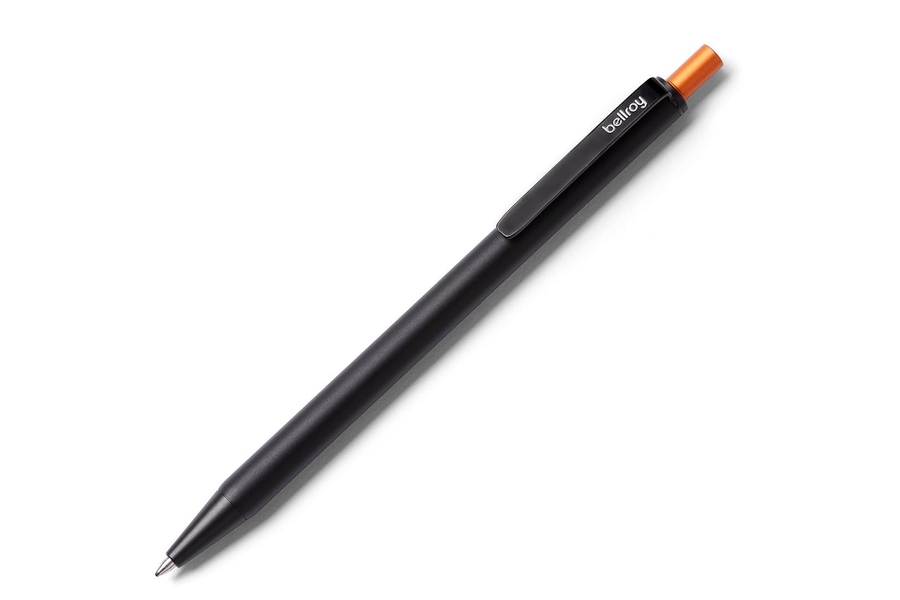 Bellroy The Notetaker
Best known for their high-quality leather goods, Bellroy brings the same tier of craftsmanship and performance to the mighty Notetaker. Made from ceramic anodised aluminium, it features a retractable ballpoint tip and click-action button. And before you mistake it for the average refillable pen, ask yourself: would the average pen come backed by a three-year warranty? We think not. One black ink refill is included with your purchase.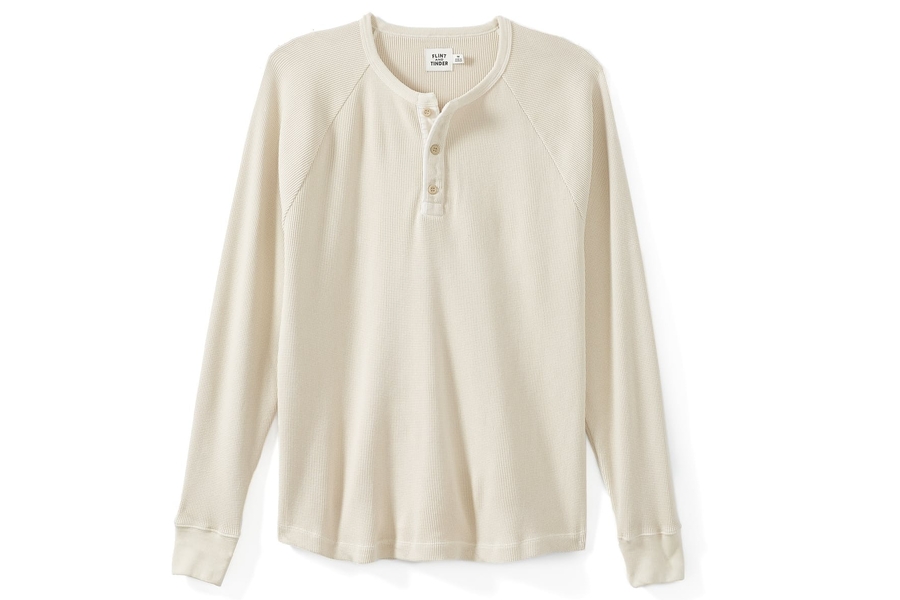 Flint and Tinder Raglan Waffle Henley
One of the best things about working from home is that you get to rock comfortable apparel. Of course, you still want to look stylish for all your Zoom meetings and whatnot. Flint and Tinder's classic Raglan Waffle Henley offers the best of both worlds. Knit, sewn, garment-dyed, and finished in Los Angeles, it delivers a relaxed fit and lived-in feel from the first wear to the last.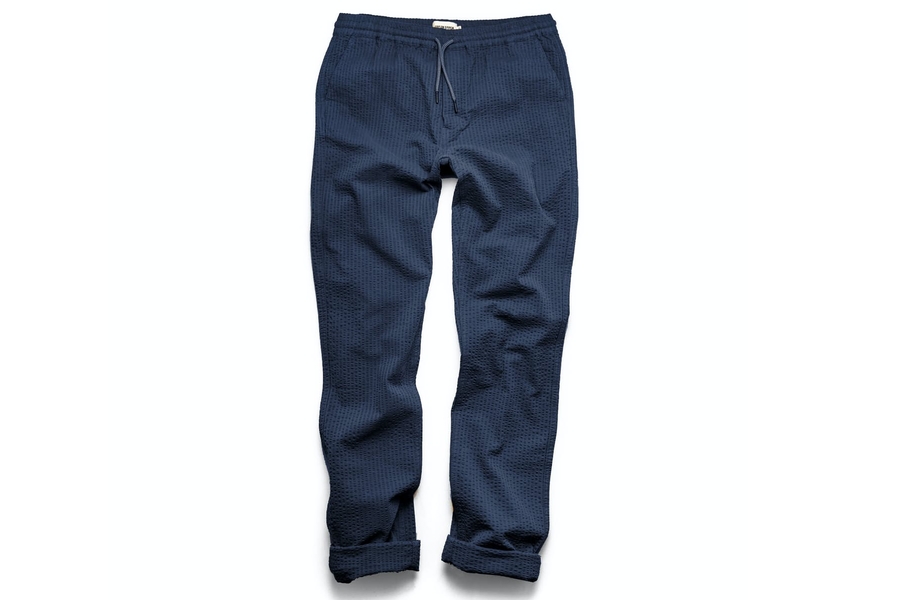 Taylor Stitch The Apres Pant – Exclusive
Remember that scene in "Casino" where Robert De Niro gets up from his desk wearing no pants? Well, when you run a casino for yourself, maybe you can do the same thing. Until then, you best pick up a pair of The Apres Pant from Taylor Stitch. Exclusive to Huckberry, it blends 98% organic cotton and 2% spandex to achieve pure softness and the perfect touch of stretch.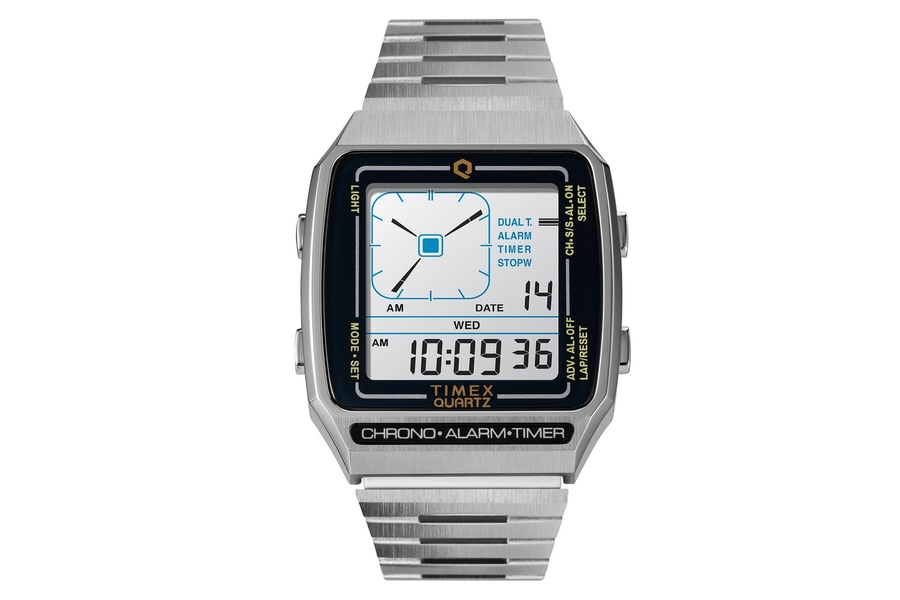 Timex Q Reissue Digital LCA
Just because you're working from home, that doesn't mean you can't wrap some retro office style around your wrist. Look no further than the Timex Q Reissue. Ripped straight out of the 1980s, it features stainless steel construction and a liquid crystal analog display. Driving home the vintage vibe is a single-bulb backlight. May it bring out the Gordon Gecko inside you.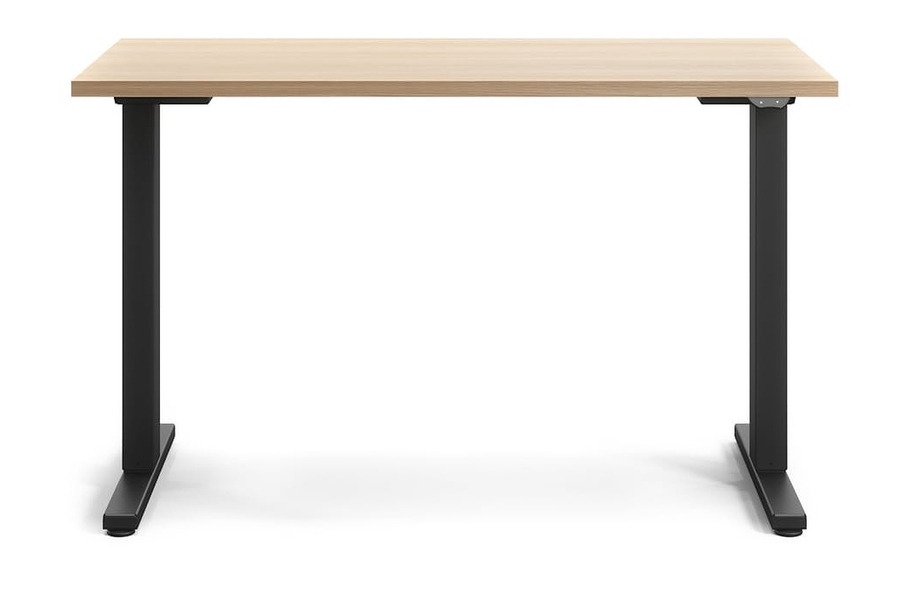 PROPR Office Prch Adjustable Height Desk 48″ x 24″
We'll presume you know all about the hazards of sitting in front of a computer for hours on end and the importance of standing desks. But have you done anything about it or are you still hunched over on your sofa? Make the move toward optimal ergonomics by grabbing this adjustable and surprisingly affordable height desk. Your neck and back will thank you.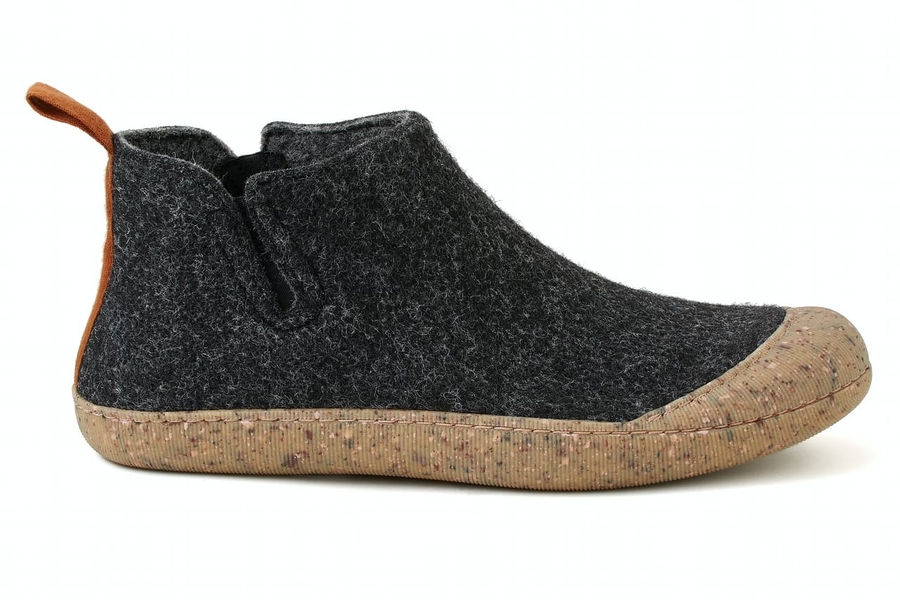 Greys The Outdoor Slipper Boot (recycled)
When you're on those video conference calls, others can see your shirt and maybe your pants, but they can't see your shoes. That gives you the perfect opportunity to ditch the loafers and snag a pair of these cosy slipper boots instead. Crafted from 50% recyclable material and a premium wool blend, they're naturally breathable, odour-resistant, temperature-regulating, moisture-wicking, and quite handsome. They're also exclusive to Huckberry and wearable outdoors.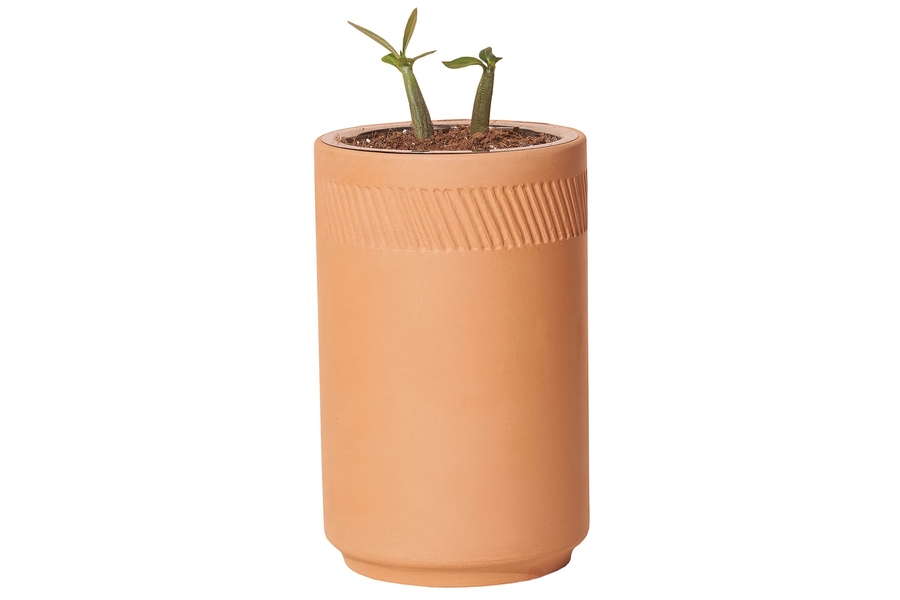 Modern Sprout Bonsai Grow Kit
Your home office isn't complete without a touch of zen and this bonsai grow kit is here to provide just that. Within a leak-resistant terracotta pot are the early sprouts of a desert rose bonsai. Simply add water and sunlight and let the passive hydroponic system—which manages the water intake—handle the rest.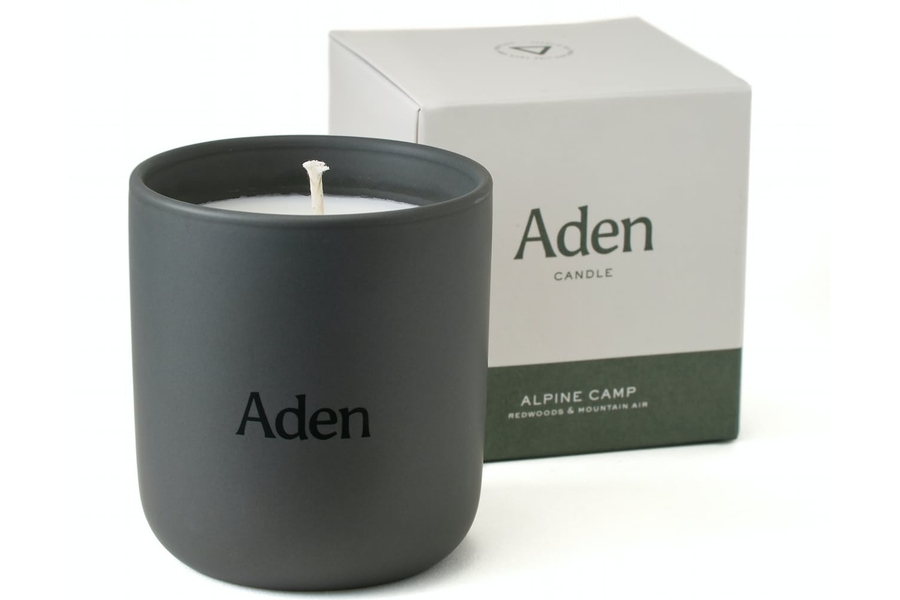 Aden Alpine Camp
Your days of blaming that weird smell on the guy in the next cubicle may be over, but we have just the remedy. It comes from Aden and takes the form of a scented candle. Formulated with a blend of all-natural essential oils and superior fragrances, it puts the aromas of redwood trees and mountain air at your fingertips…or should we say nostril tips. Each hand-poured candle comes in a ceramic vessel and offers up to 60 hours of burn time.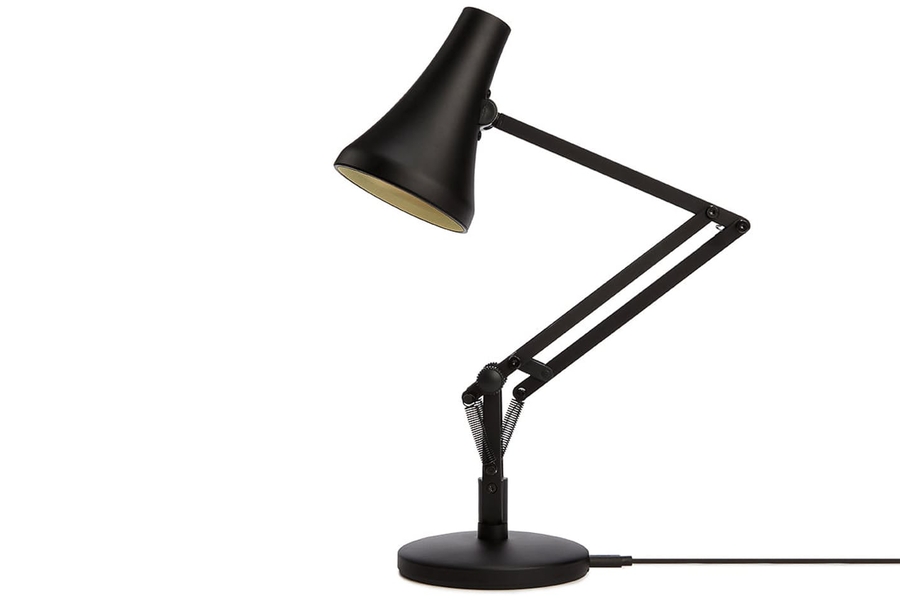 Anglepoise Model 90 Desk Lamp
Stylish, adjustable, rotatable, tiltable, powerful, and compact, the Model 90 delivers everything you can want out of a desk lamp. Taking design cues from a 1970s predecessor, it provides glorious updates by way of a long-lasting LED module, USB port, and significantly smaller size. For those who don't want to overthink the whole lamp-buying process, your journey ends here.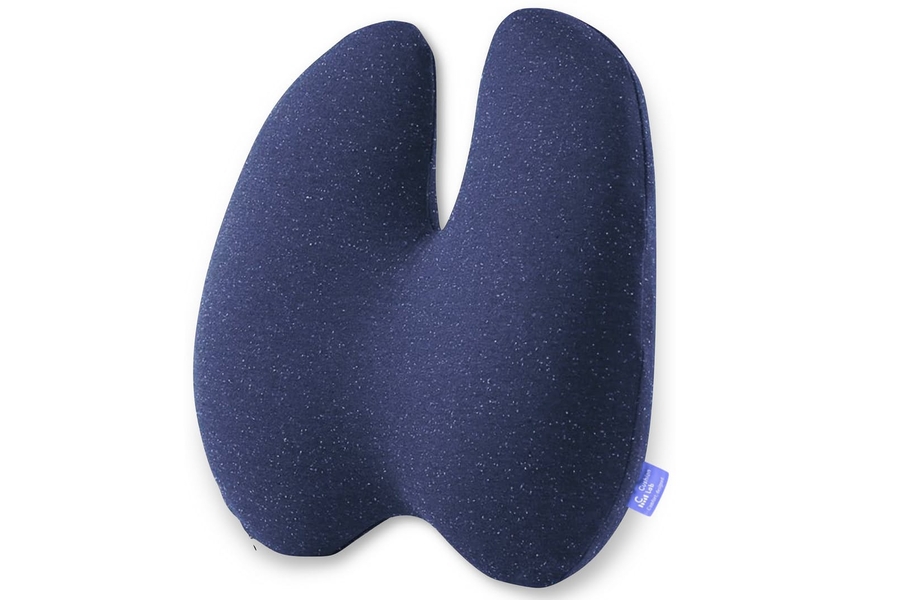 Cushion Lab Back Relief Lumbar Pillow
Next stop on the ergonomic express: this high-quality lumbar pillow from Cushion Lab. Scientifically designed by the brand's in-house experts, its advanced design and extra-dense memory foam improve sitting posture and provide multi-region back support. It's breathable, optimal, and moisture-wicking, so put one on your chair for an instant upgrade.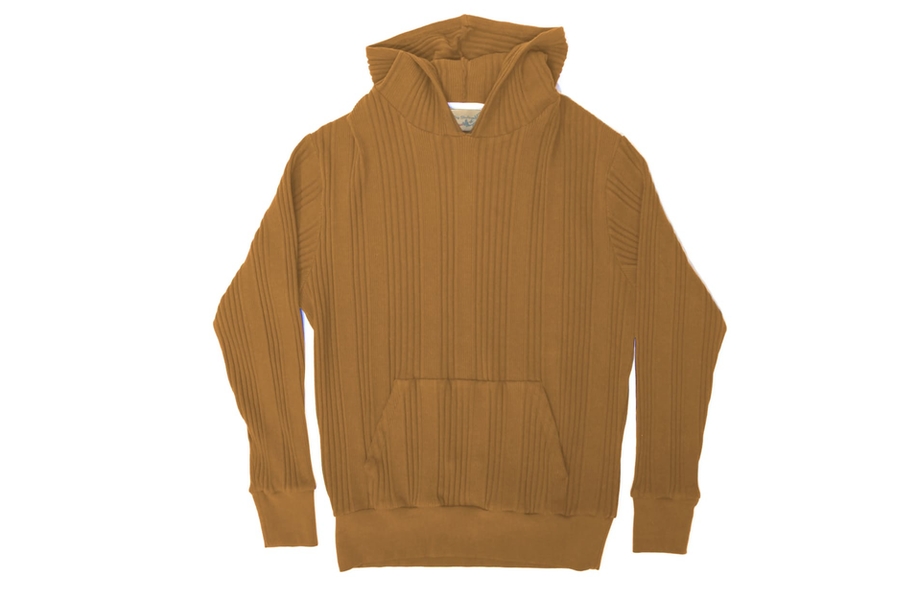 Dozy Sleepy Hoodie
Available in a variety of colours, this premium hoodie is fabric-milled in Los Angeles from organic Supima cotton. Thanks to custom-knit ribbed fabric and an all-natural enzyme wash dyeing process, it strikes the perfect balance between texture, style, and comfort.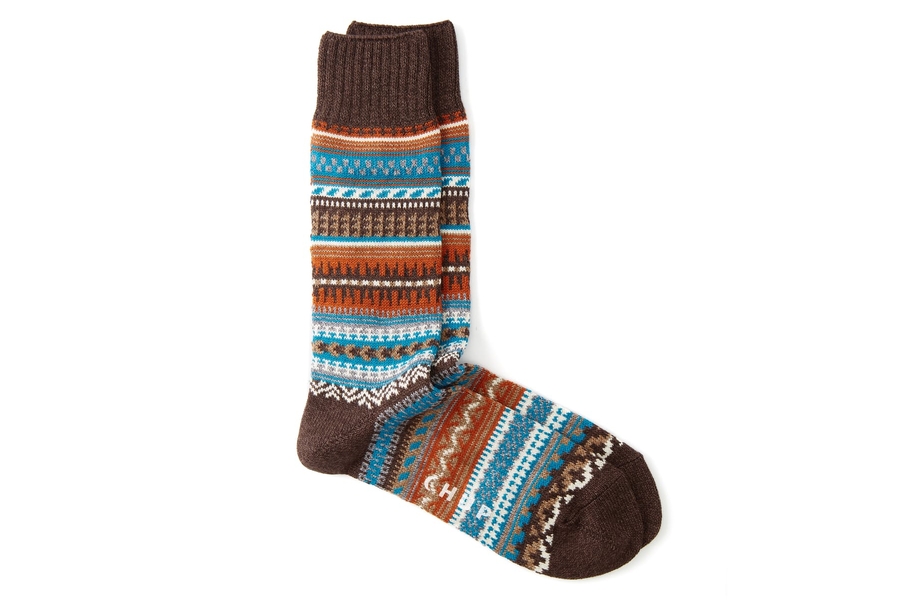 CHUP Butte
And yet one more beautiful reason to work from home: this eye-catching sock. Equal parts soft and strong, it's made in Japan from a blend of combed cotton and synthetic fibres. Wear it.
You'll also like:
Huckberry Finds – December 2020: Winter Wonderland
Huckberry Finds – November 2020: Whiskey Lover
Huckberry Finds – January 2021: Back at It