Huckberry Finds – June 2019: Work from Home
Should you be among the growing number of people who work from home, you may have discovered it can be both a blessing and a curse. That's because one can develop a tendency to fall behind when left to his own devices. After all, it's easy to goof off when there's no boss in sight and you're surrounded by potential distractions. To avoid the pitfalls of procrastination, you should make your domestic work environment a sanctuary of productivity. Enter this month's Huckberry Finds, which will help you do exactly that.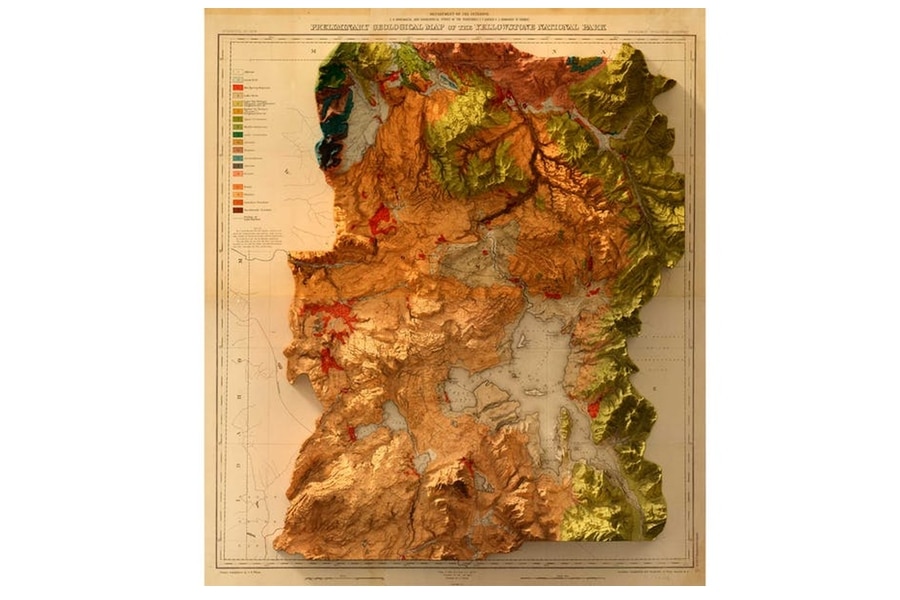 Scott Reinhard Yellowstone National Park Map
Artist Scott Reinhard brings an 1878 United States Geological Survey map of Yellowstone National Park to life by way of stunning colour and 3D printing techniques. It all makes for a tremendous work of art, which will look downright fantastic on the wall of your home office. Each map is printed on lustre photographic paper.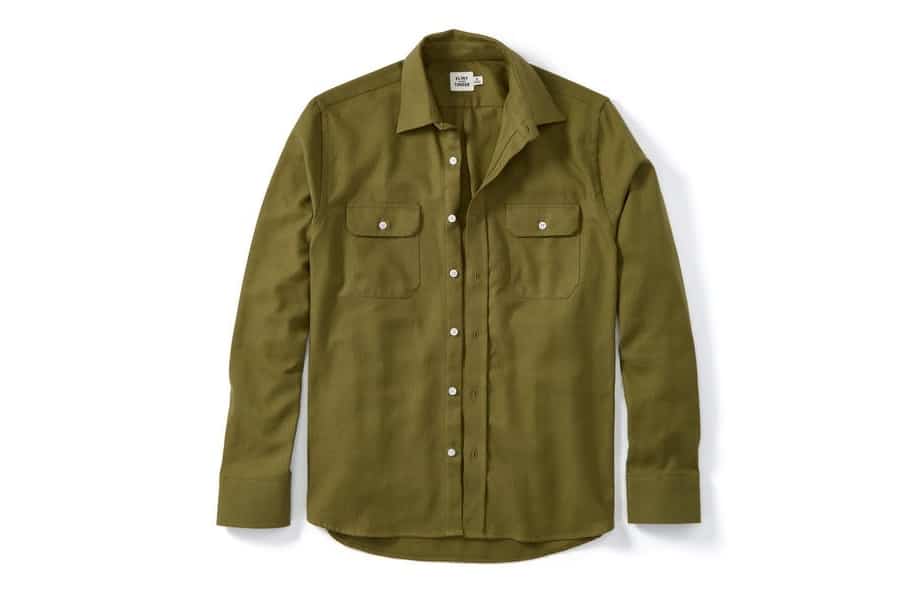 Flint and Tinder Overshirt
Kiss the suit and tie goodbye and pick up this quality overshirt from Flint and Tinder. Made in Portugal using soft cotton fabric, it's possibly the brand's best-fitting and most comfortable shirt to date. It's also quite durable and innately stylish, as if you'd expect anything less from Flint and Tinder.
Wellen Easy Chino
This insanely comfortable chino from Wellen is like a walking advertisement for working from home. Combining 68% cotton and 32% linen to perfection, it delivers a tailored look and maximum breathability. But be forewarned: once you try it on you may never be willing to work in an office building again.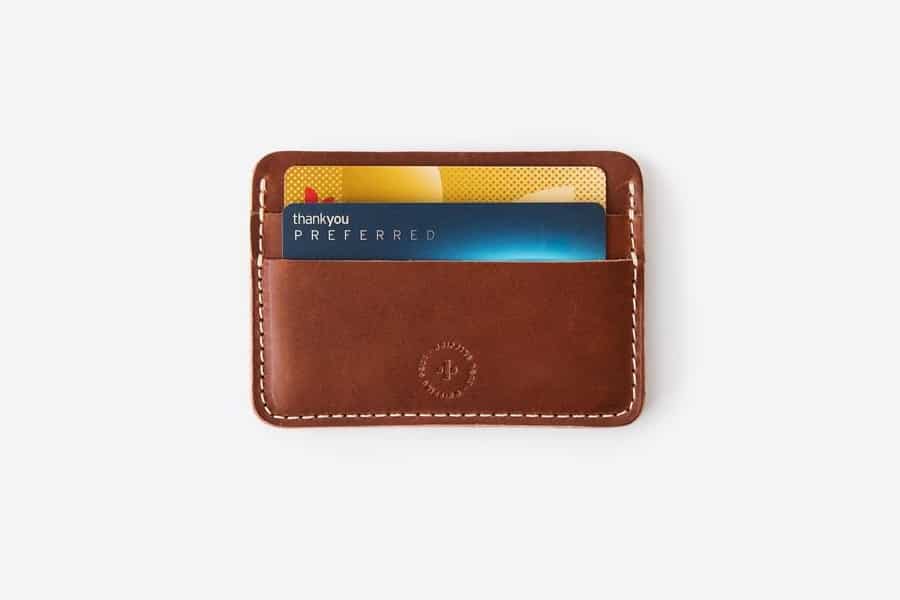 WP Standard Small Card Wallet
With its two card slots, designated ID slot, and cash compartment, this minimalist wallet emanates with streamlined simplicity. It's compact by design and made of full-grain high-quality leather, which will develop a patina over time. Lending the wallet that much more character is a durable nylon thread.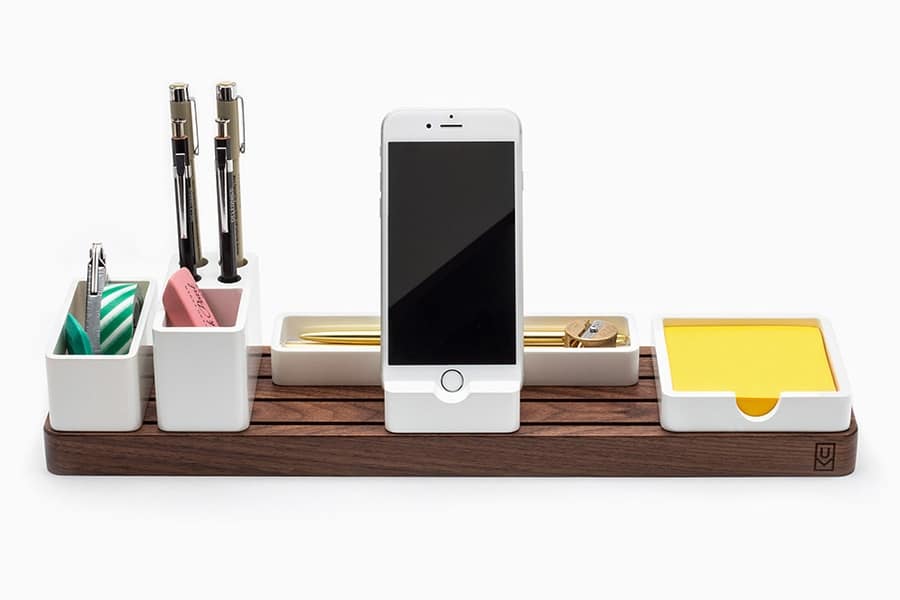 Ugmonk Gather Modular Organizer – Extended Set
When it comes to maintaining a productive home office environment, organisation is everything. Putting a slew of solutions in one convenient place, the Modular Organizer will unclutter your operation with effortless style. Each piece in the set ergonomically fits together to establish a modular system, allowing you to permutate with efficiency and ease.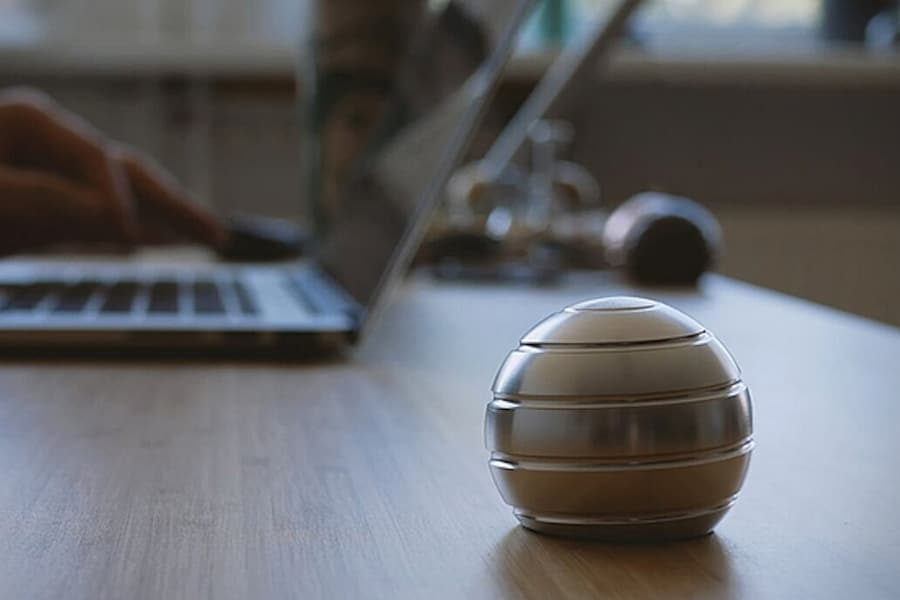 The Mezmoglobe
No home office is complete without at least one fidget toy, and Mezmoglobe is that toy. On the outside is an aerospace-grade aluminum shell with a CNC-machined helix design. On the inside are a stainless steel bearing and premium leather base. Put it all together and you get a revolutionary take on the modern top, which delivers a continuous, silent spin. Take that, Inception.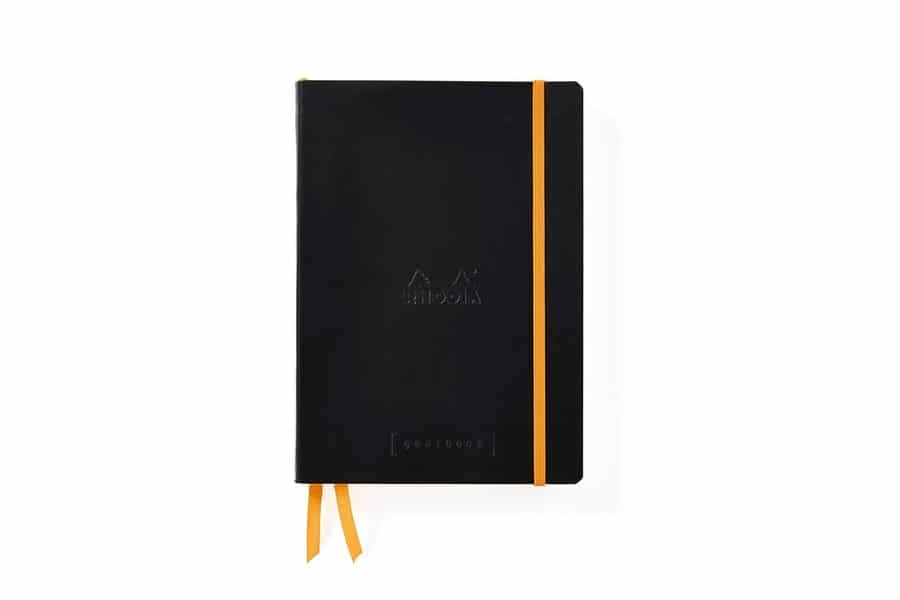 Rhodia Goalbook w/ Undated Calendar
You never know when the next million dollar idea will strike, but when it does, this premium goalbook will be there to catch it. Between the front and back of its faux leather cover are 240 pages of smooth ivory vellum paper. That includes 224 numbered dot grid pages, an undated annual calendar, and an undated monthly calendar. May it guide you to your wildest dreams.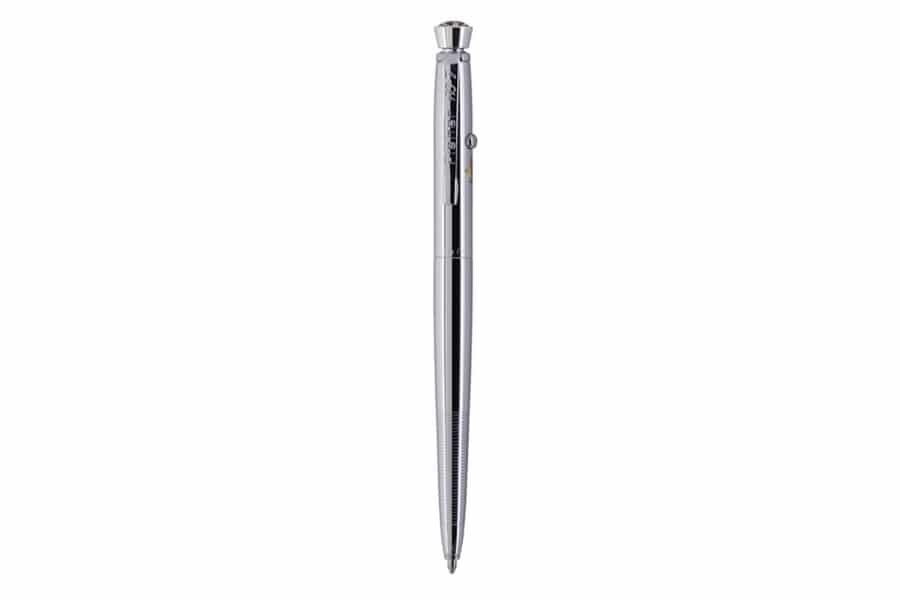 Fisher United States Thunderbirds Space Pen
If you've never fallen in love with a pen before, it's because you've never owned a Fisher Space Pen. Equipped with a pressurised ink cartridge and specially developed ink, it works in virtually any position or environment. Take it underwater or into zero gravity and expect nothing but smooth and even performance. When they say this pen "boldly writes where no man has written before," they're not kidding.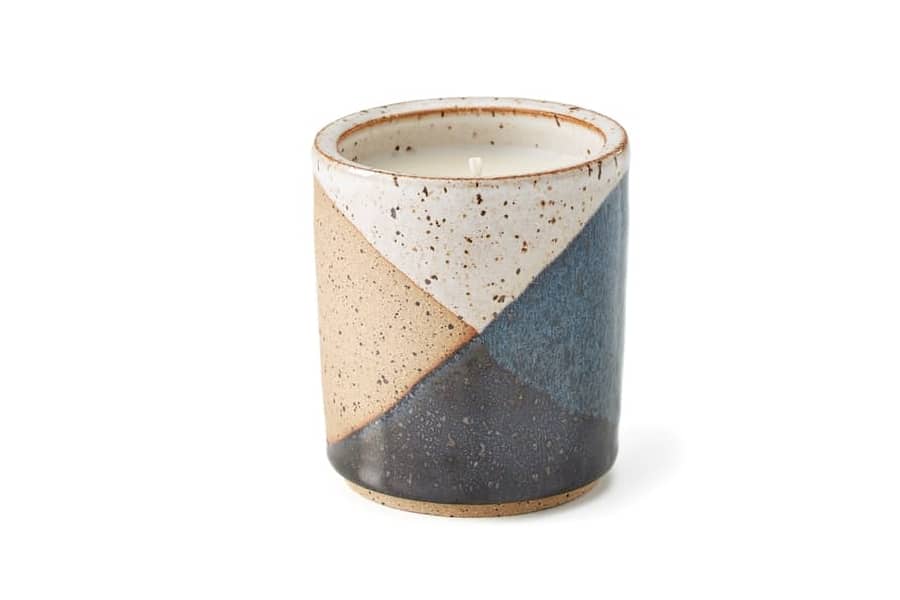 Square Trade Goods Roaring Pines East Clay Ceramic Candle
Company policy might prohibit the burning of candles in your cubicle, but when you're at home, you make the company policies. What we're trying to say here is that you should enrich your decor with this ceramic candle from Square Trade Goods. Hand-poured in Richmond, Virginia, it delivers an aromatic blend of juniper berry, pinon, and sandalwood. And don't forget: that eye-catching ceramic vessel is reusable.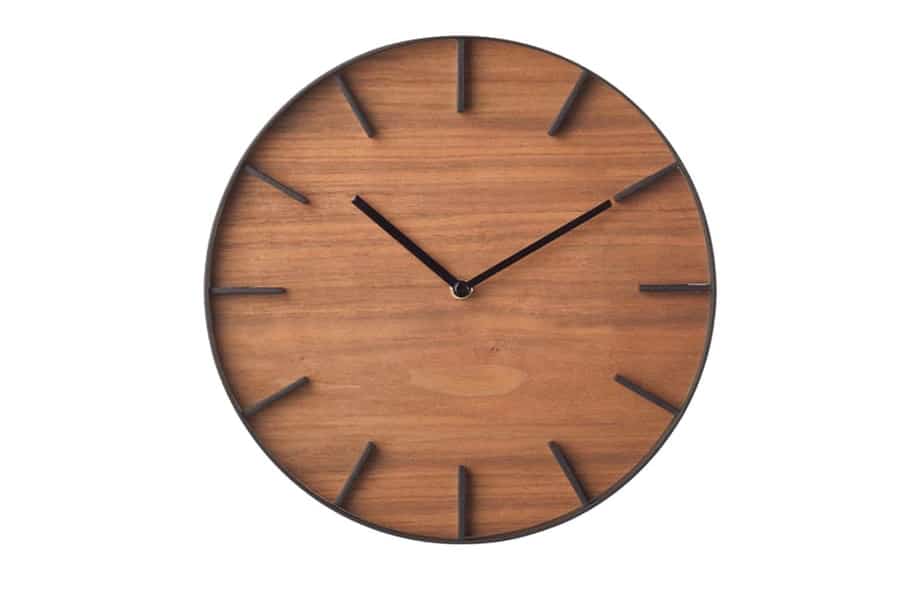 Yamazaki Wood Wall Clock
When is a battery-operated wall clock both more and less than your average wall clock? When it's this minimalist stunner from Japan's Yamazaki. Setting heavy-duty steel markers against a backdrop of mid-toned wood, it brims with artisanal distinction.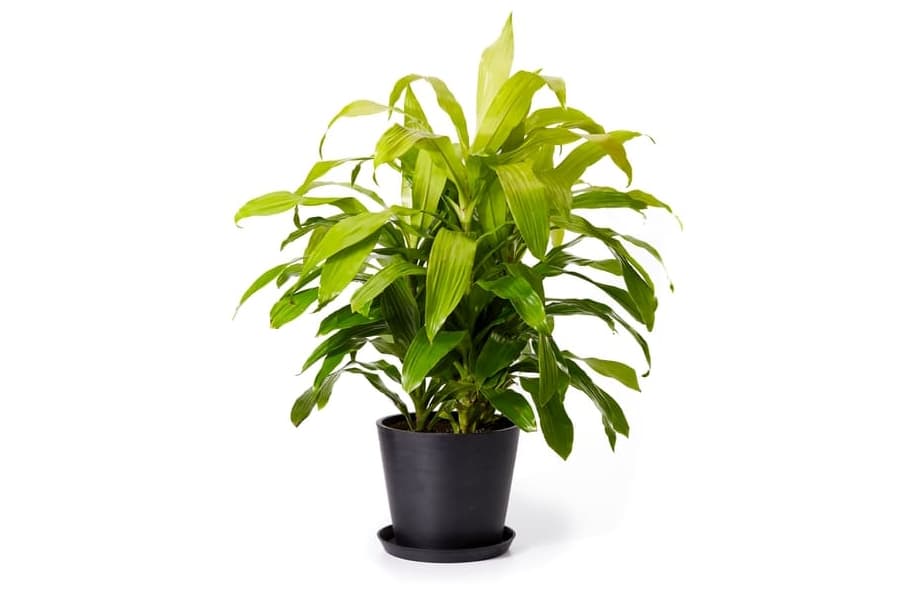 Bloomscape Dracaena Limelight
An ideal starter plant, the Dracaena Limelight offers bright colour and requires little maintenance. The black pot and saucer included with purchase were specifically chosen to keep the plant safe and complement its cheery disposition. Bring a little life into your life.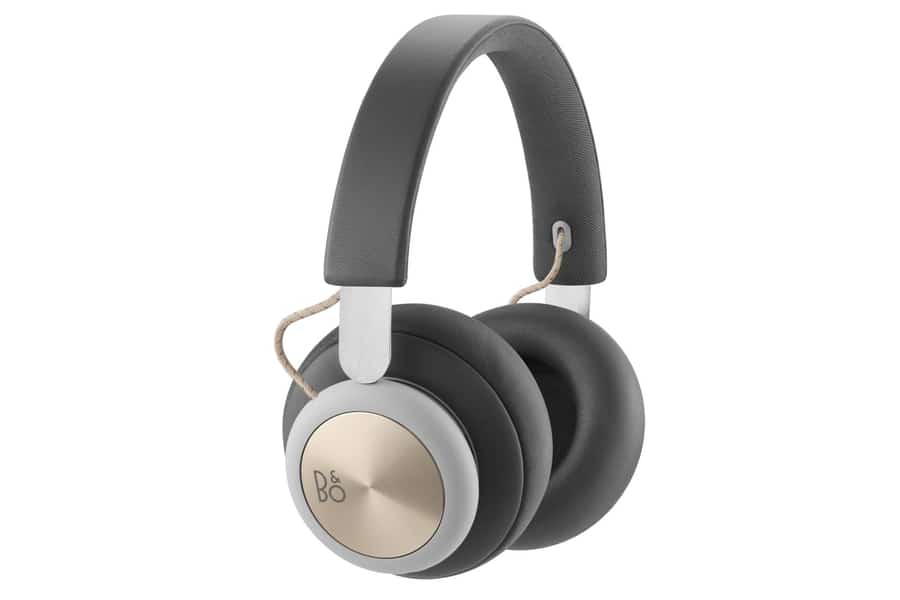 Bang & Olufsen Beoplay H4 Wireless Headphones
A mere glance at the Beoplay H4 Wireless Headphones is all it takes to know if they're the ones for you. Designed by Jakob Wagner, they wrap plush materials and cord-free functionality into an elegant package. Use the buttons on the right earcup for Bluetooth pairing and controls, and prepare to immerse yourself in some serious sonics. Or, you know, make business calls since you are technically at work. We'll leave it up to you.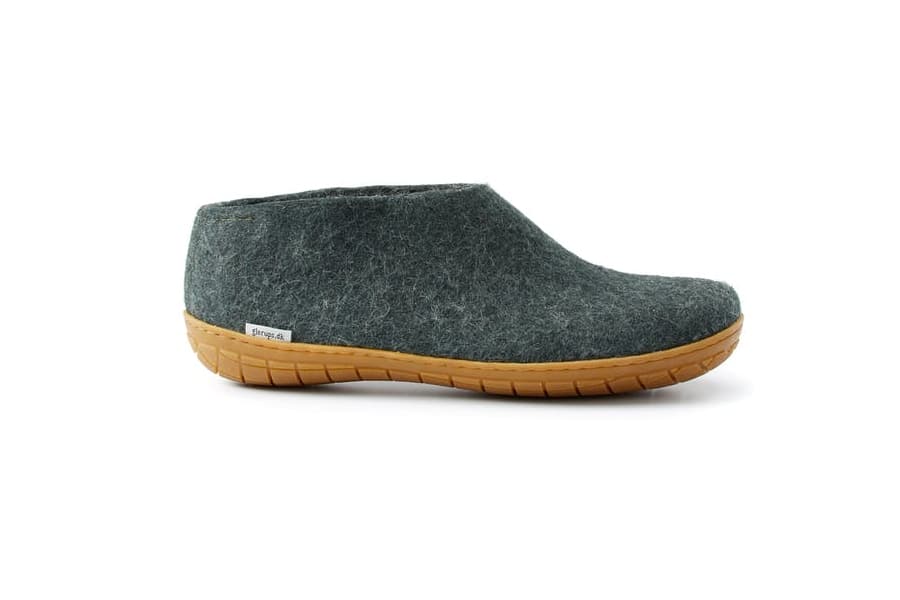 Glerups The Shoe – Camp Sole
According to Men's Journal, these slip-on stunners are "the coziest indoor shoes money can buy." Made from 100% natural wool, they're flexible, lightweight, slip-resistant, and comfortable as heck. If the words "double-layer felted wool insole" don't perk your feet up, nothing will.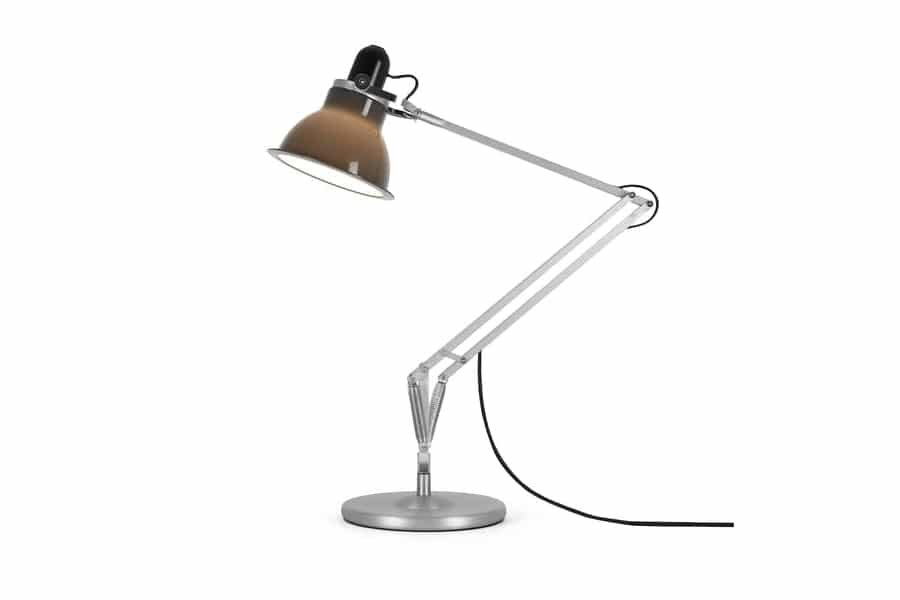 Anglepoise Type 1228 Desk Lamp – Exclusive
If you're going to work from home, you'll need a lamp, and we've got just the lamp for you. Available exclusively through Huckberry, the Anglepoise Type 1228 Desk Lamp strikes a deft balance between modern form and impeccable function. Lightweight aluminum arms deliver all the range you can ask for, while a cast iron base amounts to maximum stability. Sealing the deal is Anglepoise constant spring technology.
You'll also like:
Huckberry Finds for February – Back to Work
Huckberry Finds for May – Winter Warmers
Huckberry Finds for March – Back in Black