Huckberry Finds – May 2019: Winter Warmers
Winter is right around the corner and it's best to be prepared. That means scoping our latest Huckberry Finds, which will bring you into the new season with comfort, taste, and style. In this month's feature, you'll discover everything from camping gear to cosy apparel to bourbon-scented candles. Pick and choose at will and you'll be doing winter right this year and for many years to come. Indeed, we're getting all kinds of hot vibes up in here! Sorry, we couldn't help ourselves. Without further delay, we present the latest instalment of Huckberry Finds – Winter Warmers.
---
You'll also like:
Huckberry Finds – February 2019: Back to Work
Huckberry Finds – January 2019: New Year, New Me
Huckberry Finds – March 2019: Back in Black
---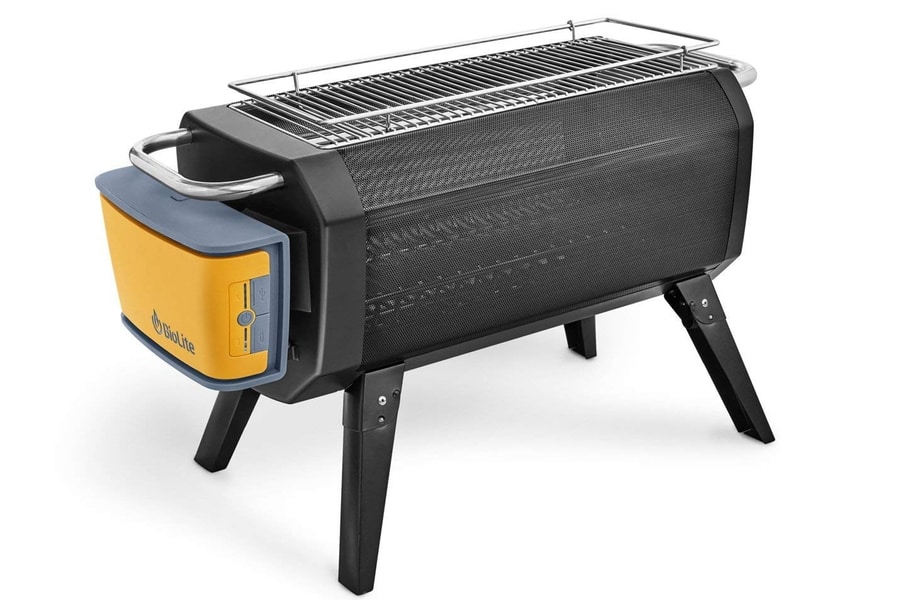 BioLite Portable Smokeless Wood-Burning FirePit
Ideal for camping trips and backyard cookouts alike, the BioLite Portable Smokeless Wood-Burning FirePit delivers uniform heat, minus the toxic smoke. That's all thanks to a rechargeable powerpack, which blows air into the fire through 51 expertly placed airjets. Also featured are a removable grill grate, foldable legs, an X-ray mesh exterior, and Bluetooth integration. To put it succinctly, this thing has it all.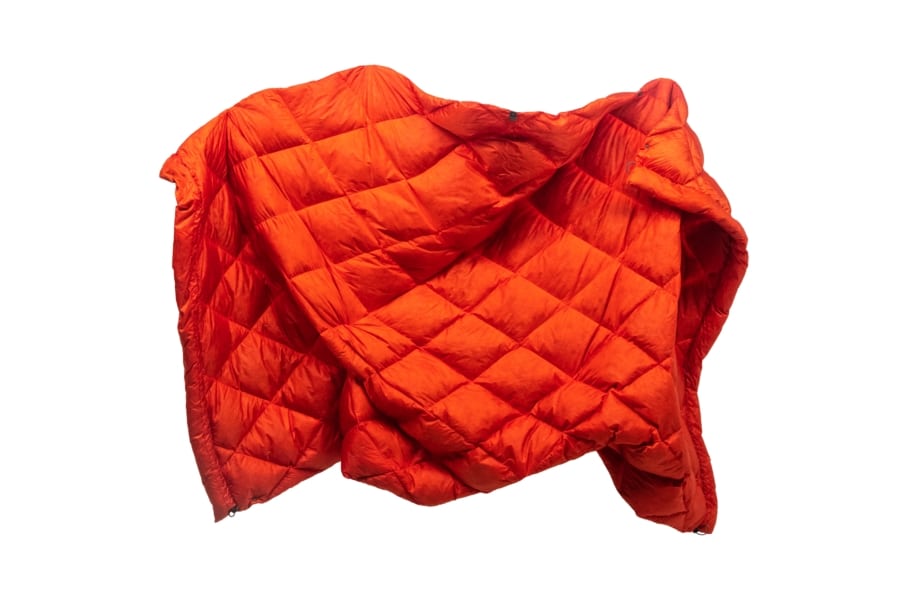 Kammok Bobcat 45º Down Travel Quilt
The Bobcat from Kammok brims with optimal comfort and technical prowess alike. Not only is the ripstop nylon exterior supremely tough, but its also water repellent and moisture-wicking. Throw in YKK snaps, effortless drawcords, and a handy stuff sack and you have yourself a quilt for every terrain and occasion.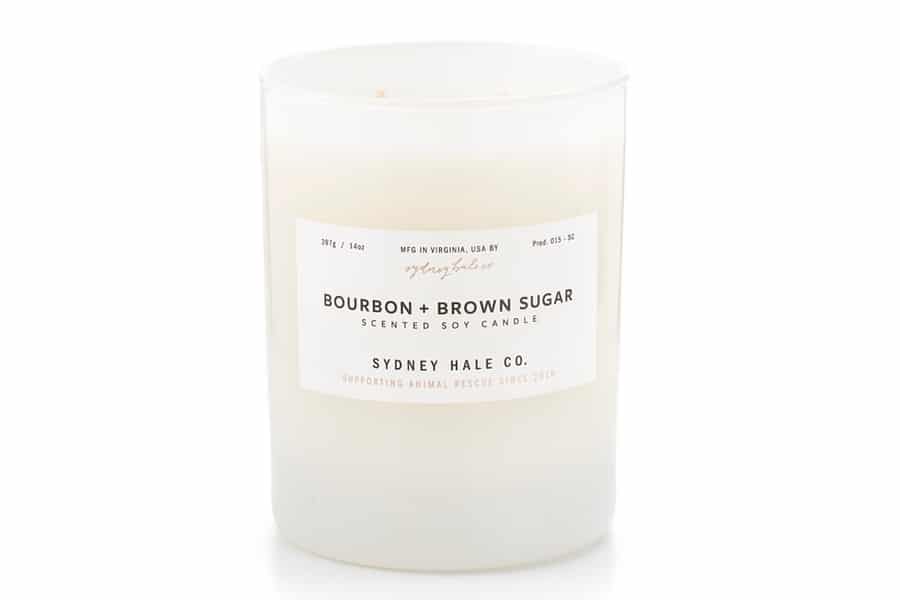 Sydney Hale Bourbon + Brown Sugar
No one argues with the smell of double-oaked bourbon and salted brown sugar caramel, and we're not about to start. Just imagine that rich and warm aroma filling the air as you and a loved one cuddle on the couch in the midst of winter. Because this is a soy wax candle with a double wick, it burns long and even. Oh, and let's not forget that the apothecary style container doubles as a drinking glass after the candle burns out. Who knew something so simple could offer so much?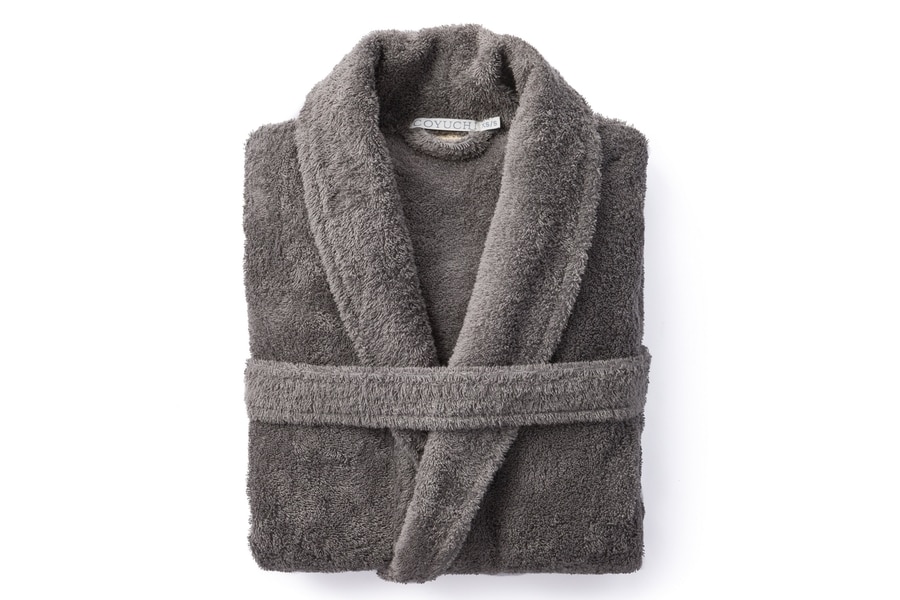 Coyuchi Cloud Loom Robe
Made from 100% cotton, the Cloud Loom Robe from Coyuchi gives you one heck of a good reason to get up in the morning. To wrap yourself in its warm and soft embrace is to enter a world of comfort. Features include an adjustable belt, side pockets, and a plush shawl collar. One look and you're already feeling warmer.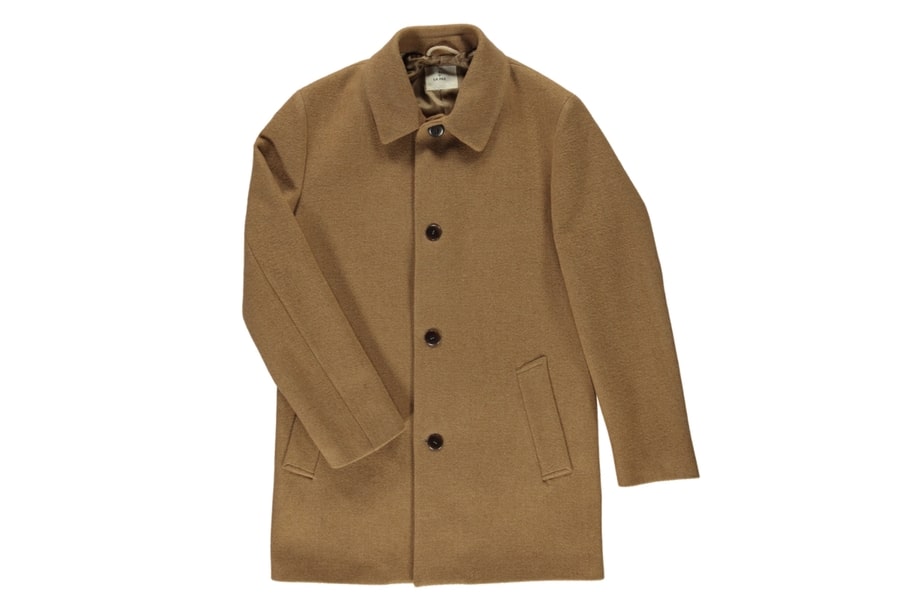 La Paz Heavey
Scented candles and plush robes might give you plenty of excuses to stay indoors this winter, but at some point, you'll want to head off to a ski resort or some other cold terrain. With this heavy-duty 100% wool overcoat from La Paz at your disposal, you won't have to sacrifice an ounce of comfort in the face of all that harsh weather. It's also quite handsome if we do say so ourselves.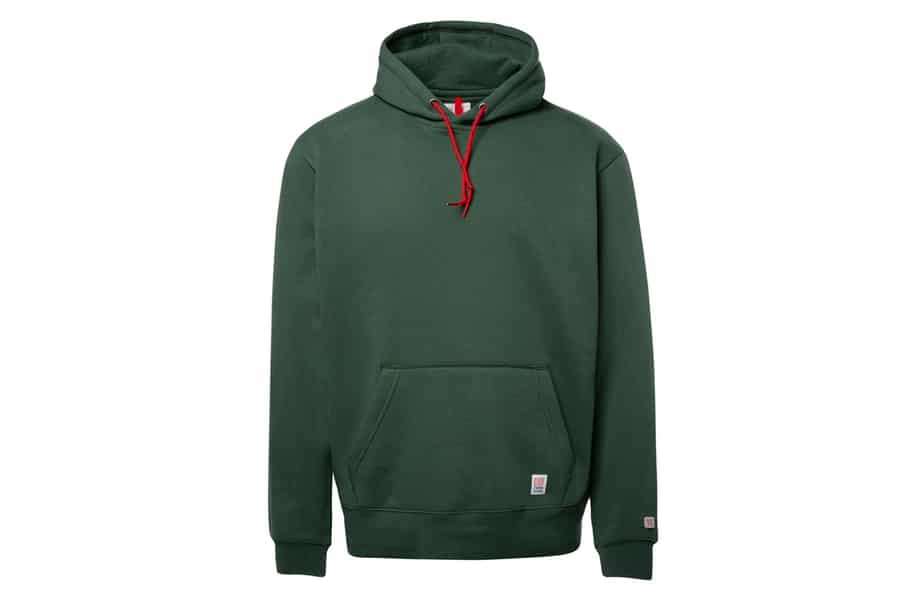 Topo Designs Classic Hoodie
When it's chilly out, but not freezing, you might prefer to rock a classic hoodie, complete with the kangaroo pouch. Well, it doesn't get more classic than this one from Topo Designs, hence the name. Made of heavy cotton with a touch of polyester, the minimalist hoodie pairs old school style with new school construction. We like to call that the best of both worlds.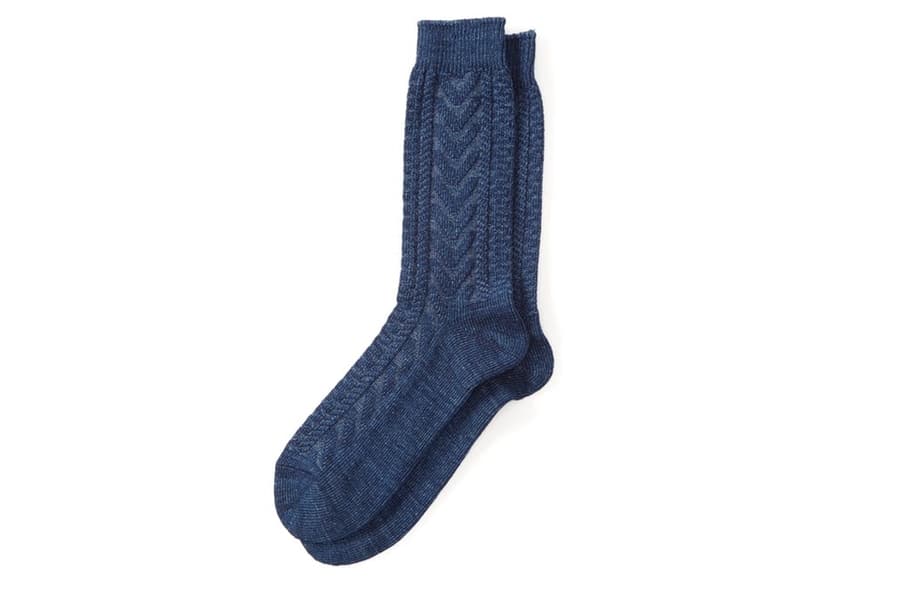 Anonymous Ism Indigo Cable Crew
If you think a pair of quality socks won't make a huge difference come winter, then you've never owned a pair of quality socks. Should you want to experience the thrill of truly warm feet, pick up the Indigo Cable Crew. Between their knit construction, heavy cotton/poly blend fabric, and structured heel and toe, these socks will downright spoil you.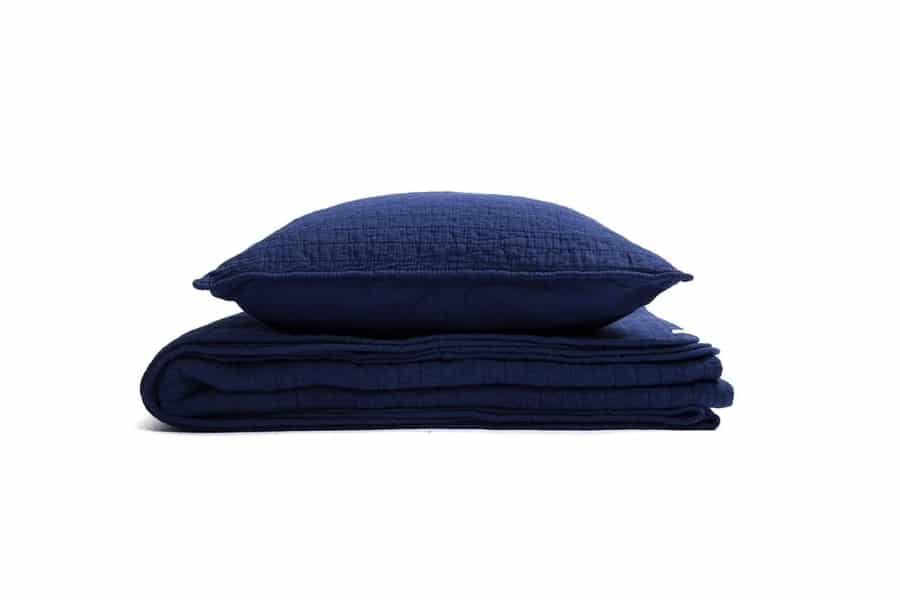 Morrow Linear Quilt Set
Let's take things back indoors with the Linear Quilt Set from Morrow, which includes a quilt and two pillow shams. Cosy and durable, it's medium in weight and suitable for year-round use. Because the set is garment-dyed in small batches, there exist subtle pattern variations between each one.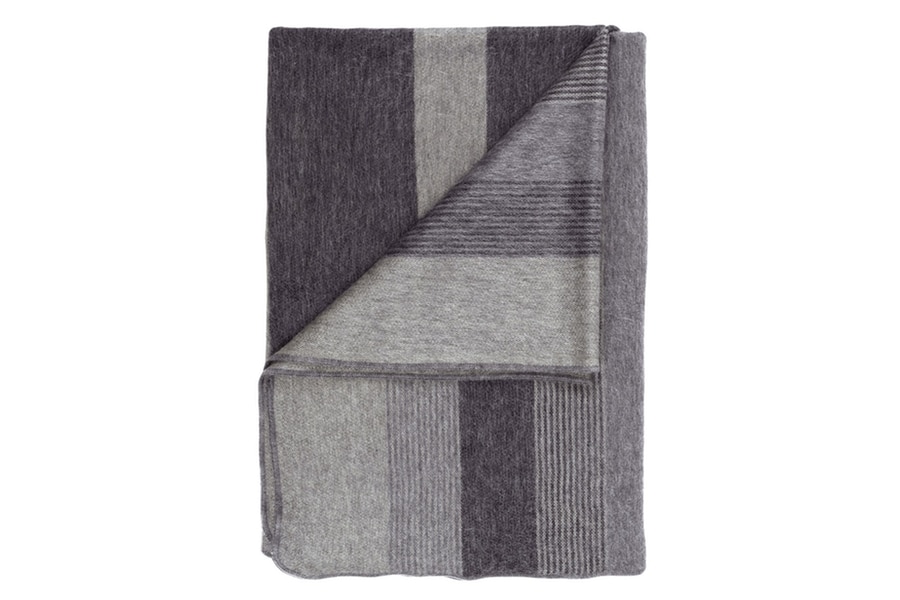 Shupaca Alpaca Throw
This uber-soft blanket is sustainably sourced from Alpaca wool, a high-quality fibre that delivers natural insulation and cashmere-like texture. As if that weren't enough, the blanket also hosts moisture-wicking properties and eye-catching patterns. Bring it into your home and prepare to fall in love.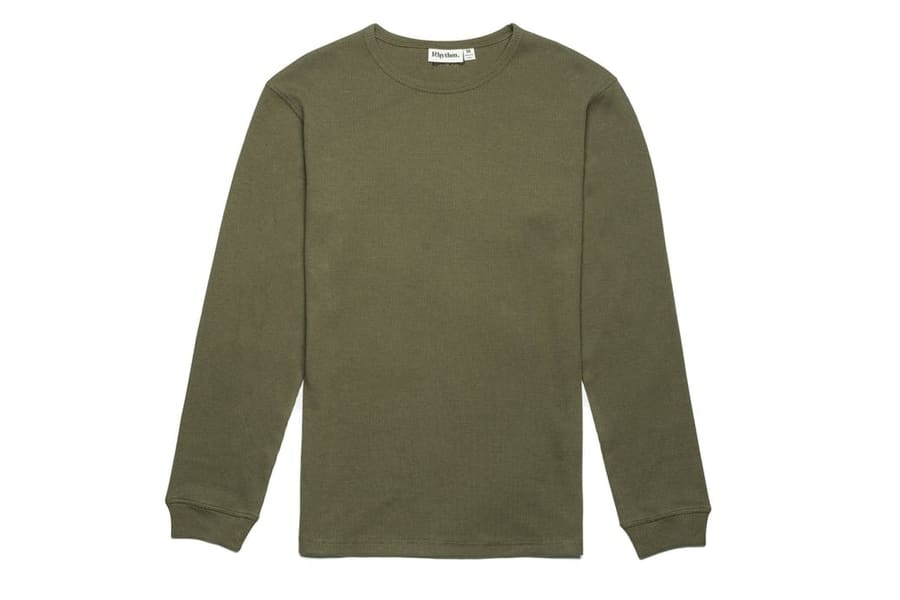 Rhythm Waffle LS Tee
Whether you want to layer up in the cold or rock a quality shirt during mild winter weather, the Rhythm Waffle LS Tee has you covered (no pun intended). Thanks to 100% cotton construction and a waffle knit weave, the shirt is both super breathable and super soft. Also featured are tonal embroidered detailing at the neck, and hemmed wrists, collar, and waistline.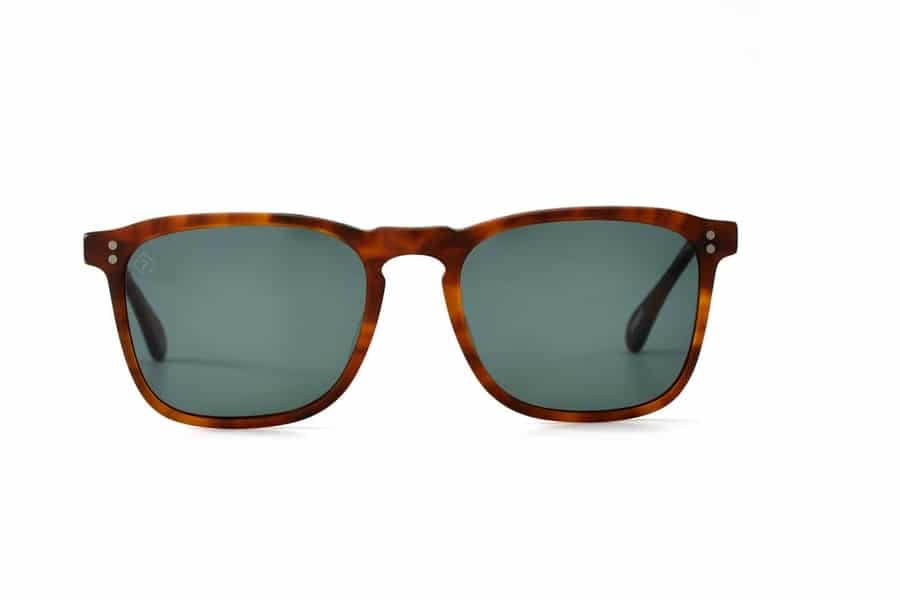 Raen Optics Wiley Polarized
Just because it's winter, that doesn't mean the sun won't come out. Best to equip yourself with a pair of stylish shades, like these ones from Raen Optics. Available in a brand new colourway that's exclusive to Huckberry, they furthermore host a custom-branded Huckberry slogan ("See You Out There") inside the frame. Otherwise, expect qualitative benchmarks like handcrafted zyl acetate frames, a keyhole nose bridge, Carl Zeiss Vision CR-39 Lenses, and five-barrel hinges. Sealing the deal are a premium felt carrying case and custom printed polishing cloth.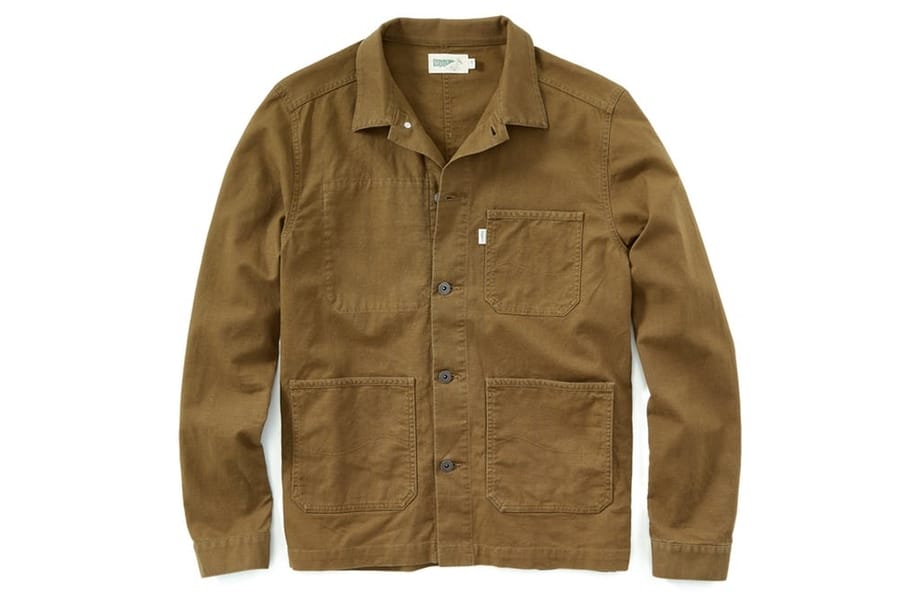 Wellen Stretch Chore Coat
Ideal for a slew of everyday activities, the Wellen Stretch Chore Coat fuses durability and softness to sheer perfection while throwing in an ample touch of stretch. Made of hemp and organic cotton, the coat provides a modern upgrade to traditional workwear, becoming all the more versatile as a result. It looks good. It feels good. It's good for the environment. Get one.
---
You'll also like:
Huckberry Finds – February 2019: Back to Work
Huckberry Finds – January 2019: New Year, New Me
Huckberry Finds – March 2019: Back in Black
---