Huckberry Finds – January 2019: New Year, New Me
Out with the old and in with the new, as the saying goes, and January is the one month where it always rings true. Thankfully, our favourite online retail site Huckberry is here to help us celebrate the new year in style. Within their pages, we always find an incredible selection of new outdoor gear, new apparel, new gadgetry, and so much more. To save you the time and effort, we're sharing some of our favourites. May each one of the following Huckberry Finds make your 2019 the best it can be.
---
You'll also like:
Huckberry Finds – October 2018: A Cornish Adventure
Huckberry Finds – September 2018: Spring Cleaning
Huckberry Finds – November 2018: Entertain at Home
---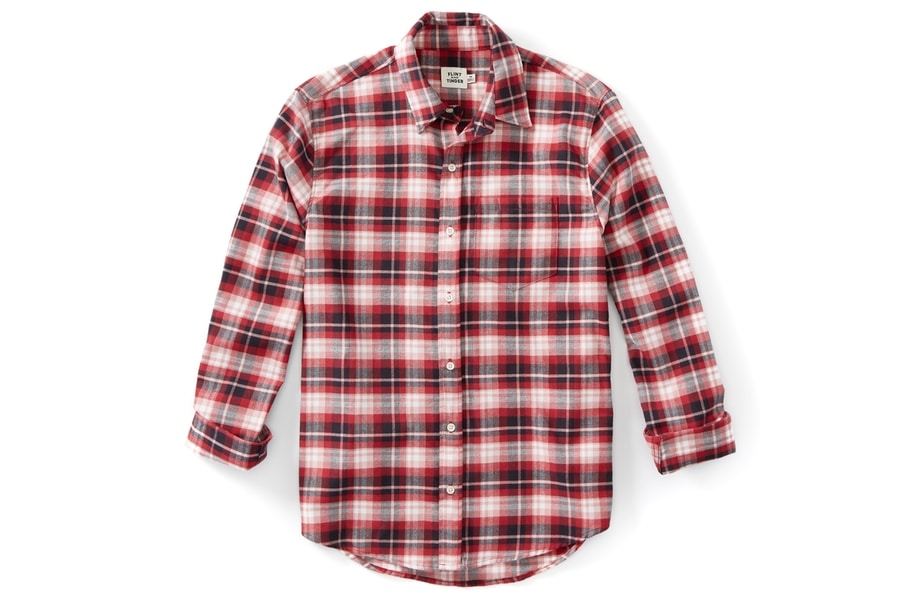 Flint and Tinder Flannel Button Down
Cut, sewn, and finished in Los Angeles using 100% Portuguese cotton, the Flint and Tinder Flannel Button Down pairs comfort and durability to downright brilliant effect. Rounding out its charms is a handsome plaid pattern. This one's a keeper in 2019 and beyond.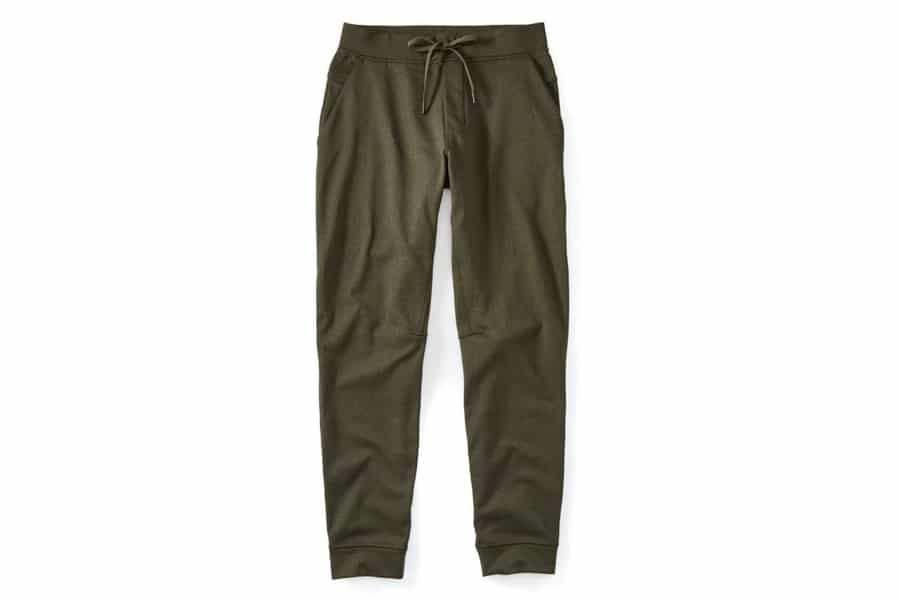 lululemon City Sweat Thermo Jogger
Modern performance apparel has a name, and that name is lululemon. Proving as much is the City Sweat Thermo Jogger, a versatile and ergonomic pant that's as ready for the nearest gym as it is for the nearest couch. Made using tough Lycra, each pair is equipped with advanced stretch technology and sweat-wicking fleece, among other things. Put simply, you will want to live in this pant.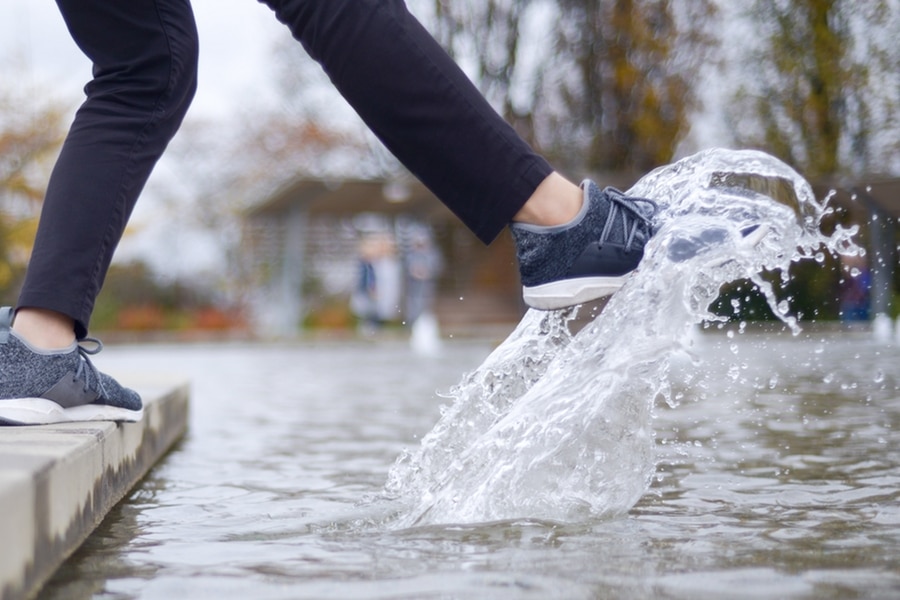 Vessi Footwear Waterproof Knit
Say hello to the shoes of your dreams, aka the Waterproof Knit from Vessi Footwear. And when Vessi says waterproof, they mean waterproof, as in total interior dryness no matter how wet the external conditions. The shoes are also gloriously lightweight, breathable, stretchy, odour-resistant, and quite eye-catching.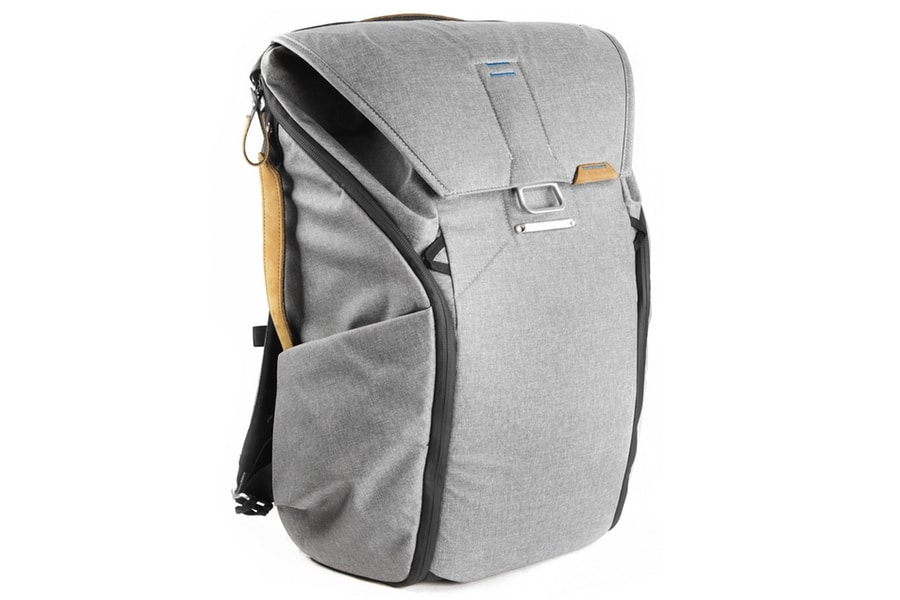 Peak Design Everyday Backpack 30L
When is a backpack so much more than a backpack? When it's this one from Peak Design. Thanks to FlexFold dividers, you can endlessly rearrange the internal configuration to suit your needs of the day. Also featured are a protected laptop pocket, a MagLatch closure system, padded straps, and waterproof construction. Adaptable is the operative word here. It's no wonder this baby raised over $6 million during an initial Kickstarter launch!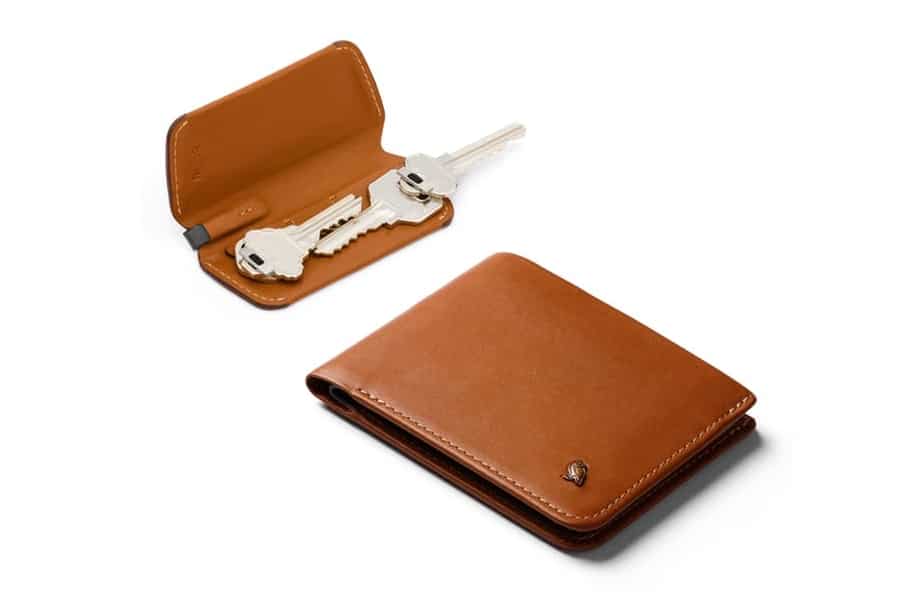 Bellroy Classic Set: Hide & Seek + Key Cover Plus
Our love of leather goods brand Bellroy is as strong in 2019 as it ever was. Here, the brand presents one of its best-selling wallets, which now includes a separate key cover with magnetic closure. Both are made according to rigid environmental standards, using world-class vegetable tanned leather. This is the EDC bundle you've been waiting for.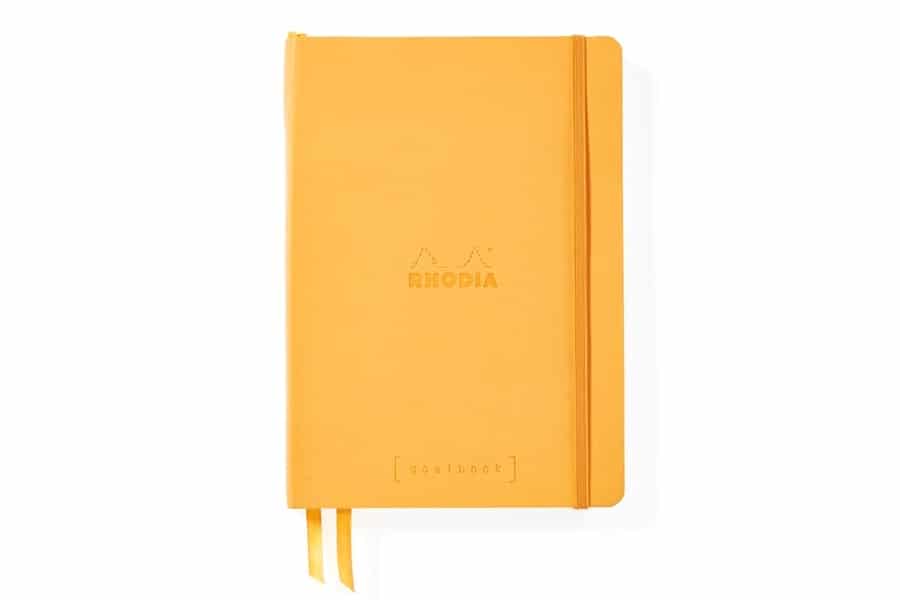 Rhodia Goalbook w/ Undated Calendar
A new year means new ideas and new goals, all of which should be written down first. French brand Rhodia has just the thing for you. Beneath the faux leather cover of this convenient goalbook are 224 numbered dot grid pages, a six-page table of contents, an undated annual calendar, and an undated monthly calendar. The rest is in your hands.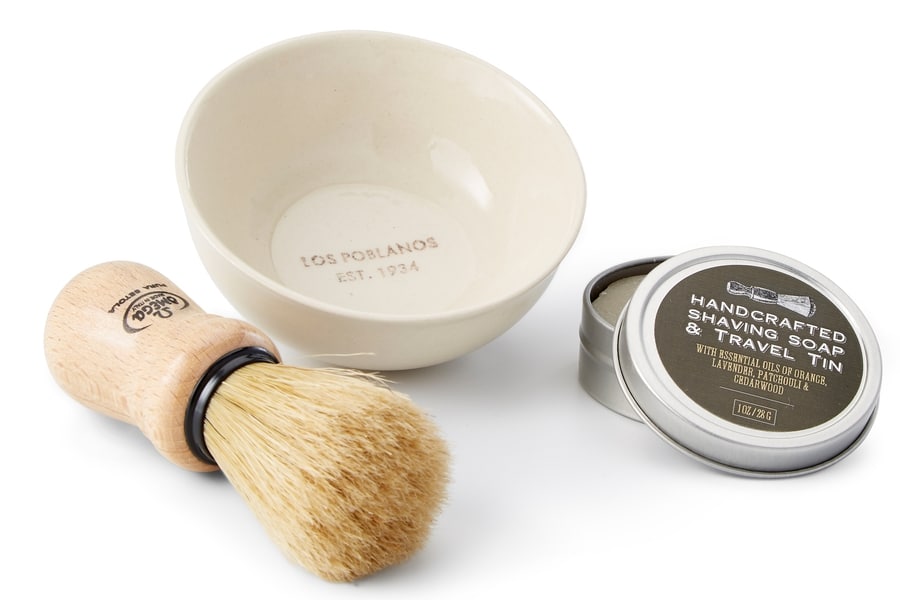 Los Poblanos Artisan Shave Kit
Hailing from the Sandias Mountains of New Mexico, Los Poblanos Inn & Organic Farm has been perfecting the art of grooming since the 1930s. Inside their artisan shaving kit, you'll find a tin of handcrafted shaving soap, a Portuguese boar hair shaving brush, and a locally spun ceramic shaving bowl. Sometimes old school is the best school, and this is one of those times. Your shaving game will never be the same.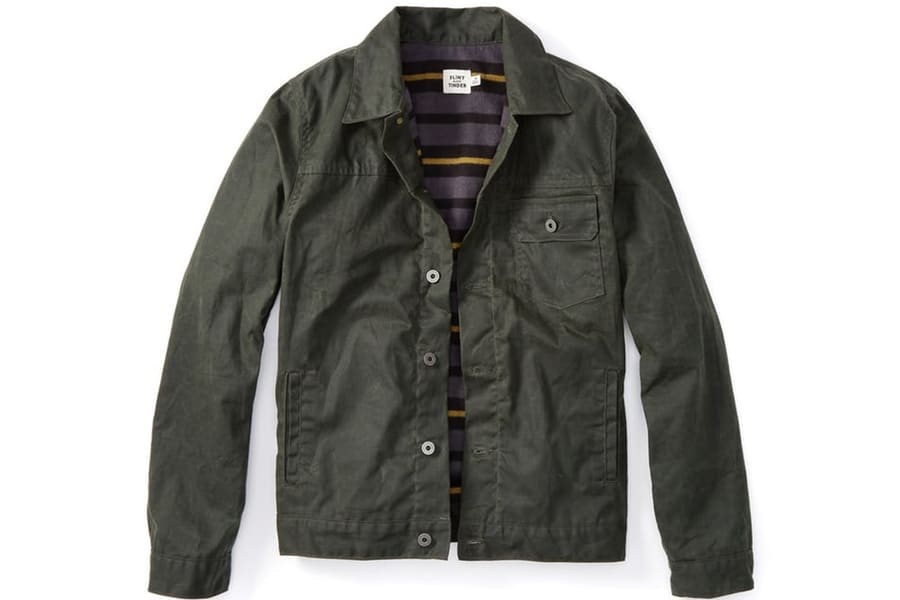 Flint and Tinder Flannel-lined Waxed Trucker Jacket
This Waxed Trucker from Flint and Tinder comes in soft and cosy right out of the box and only gets better with age. Waxed and weather-resistant Martexin 7 oz. sailcloth gives the jacket a texture that feels like a combination of tanned leather and quality denim. On the inside of the body and sleeves is dreamy blanket striped lining.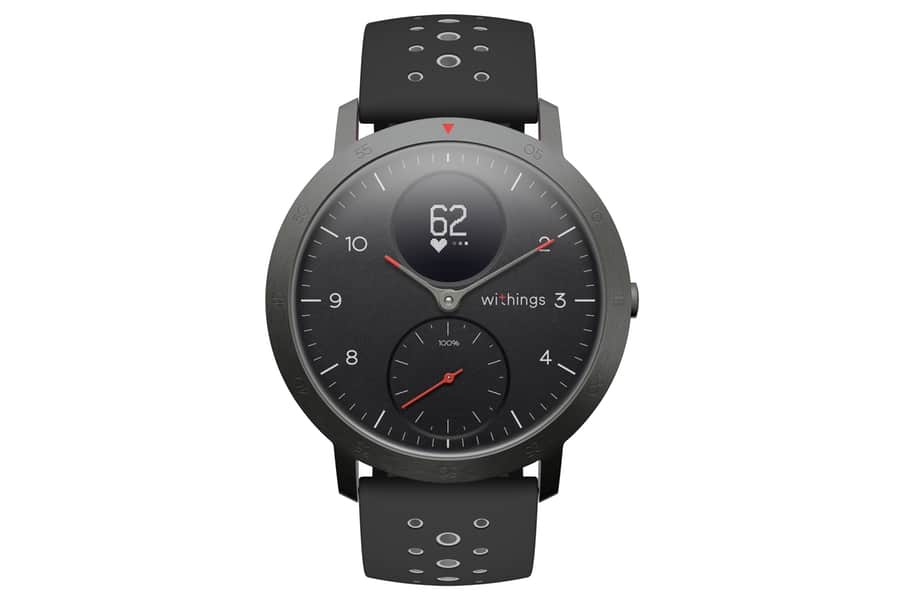 Withings Steel HR Sport + Leather Strap
A new year invariably means new fitness goals and you might as well achieve them in style. For that, the Withings Steel HR Sport + Leather Strap has you covered. Touting a premium minimalist design, built-in GPS, and an embedded digital screen, the watch delivers a full suite of workout modes and tracking features. Use it to monitor your heart rate, measure distance, count calories, improve sleep patterns, and so much more.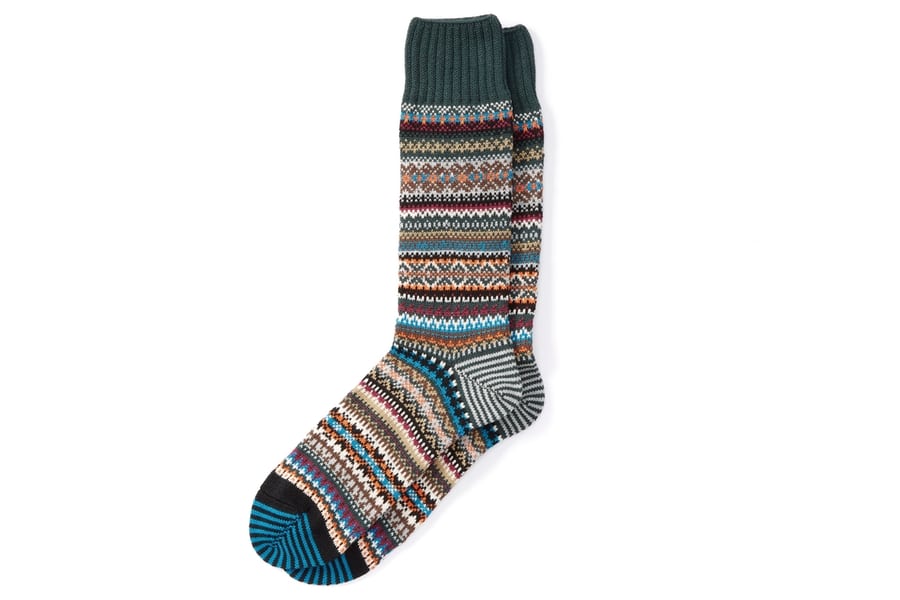 CHUP Sein Socks
Every year you buy the same old boring white socks, but not this year. Step up your game and comfort level alike by grabbing Sein Socks from Japan's CHUP. Made of soft cotton, each pair features a  striking pattern. Your feet and ankles will be downright spoiled.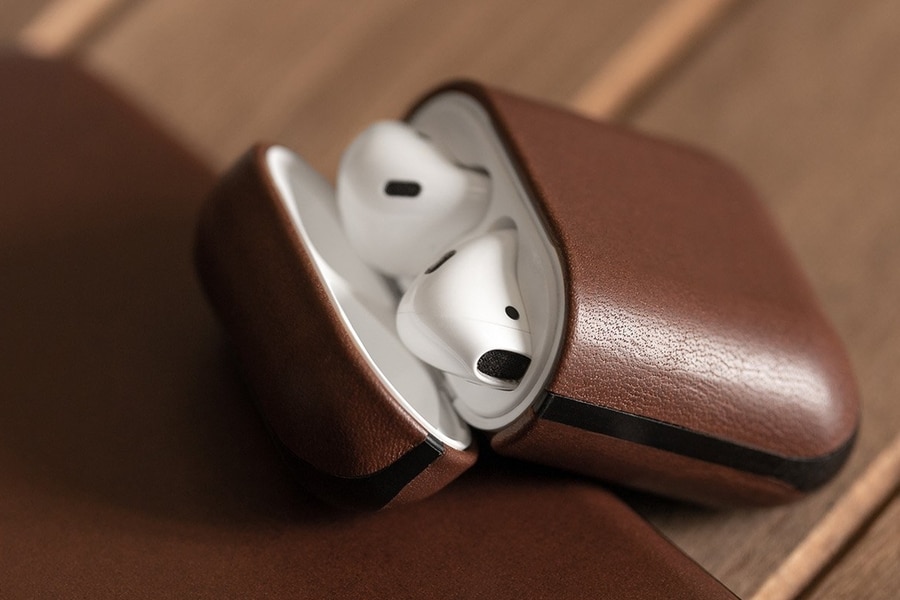 Nomad AirPods Case
Do you love your AirPods as much as we love ours (i.e. a lot)? If so, give them the carry case they deserve, like this one from Nomad. Thanks to Horween leather construction, the case develops a rich patina over time. It also snaps shut with ease and includes an accessible Lightning port.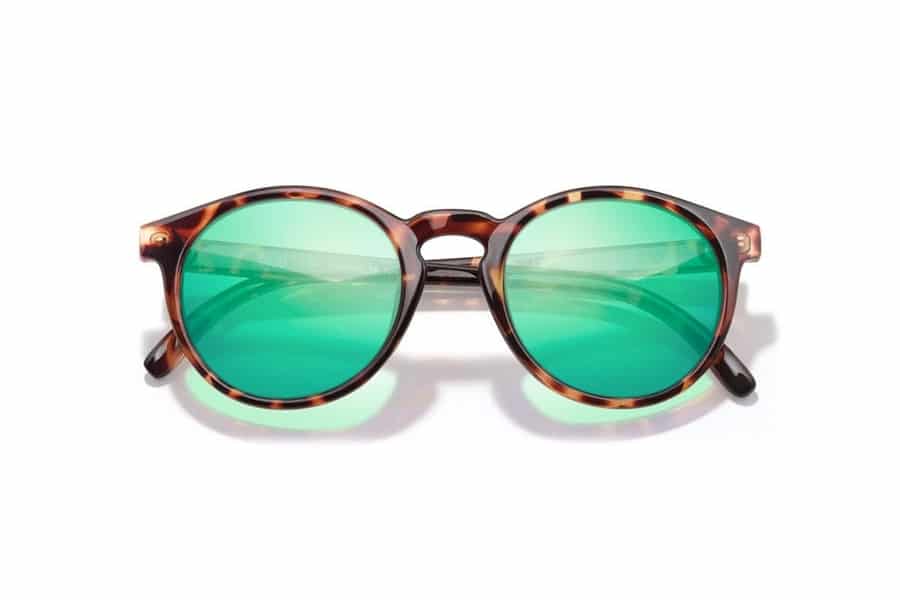 Sunski Dipseas
Offering 100% full-spectrum UV protection, the Sunski Dipseas make for the perfect outdoor shades. They're equipped with tri-spoke lock-tight hinges and backed by a lifetime warranty. Throw them on before your next adventure, then the adventure after that, then the adventure after that, then…well, you get the point.
---
You'll also like:
Huckberry Finds – October 2018: A Cornish Adventure
Huckberry Finds – September 2018: Spring Cleaning
Huckberry Finds – November 2018: Entertain at Home
---