Huckberry Finds – June 2016: Refresh Your Workstation
It's decorating time and so we checked in with one of our favourite sites, Huckberry, to see what kind of awesome creations we could find to liven up our desk and office spaces. What we love about these products is that they take an innovative approach to every day objects, elevating the mundane through artisanal craft and stunning design. These discoveries are small reminders that nothing in life has to be boring if we don't want to be. Read on and get inspired.
You may also like:
Huckberry Finds – July 2016: Riverside Fisherman
Huckberry Finds – September 2016: Fitness Freak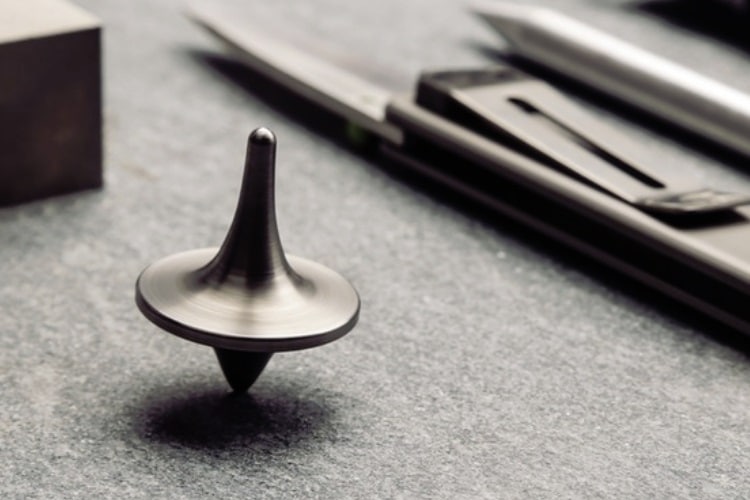 Titanium Top by Foreverspin
That's right, mofos–it's time to get all Inception up in this bitch. The Titanium Top by Foreverspin is built with the utmost precision using pure metals and alloys. It's basically the one and only spinning top you'll ever buy and a great boredom destroyer during your down time on the job. Just try to remember it's not a dream–unless you fell asleep at your desk–then it is a dream and you need to wake up before the boss sees you.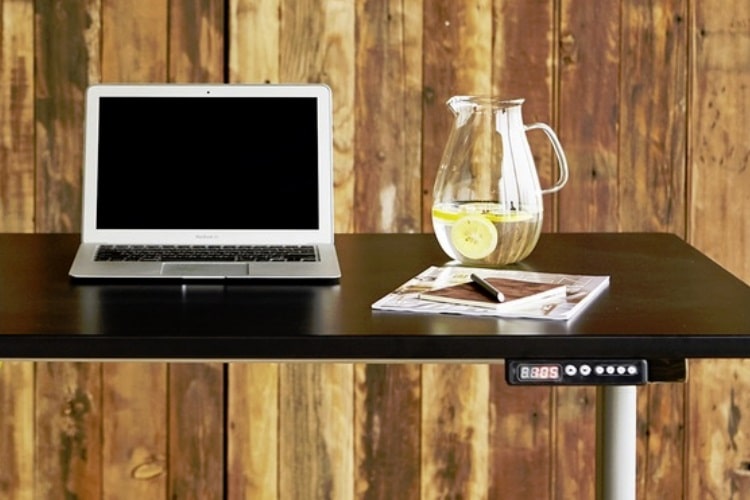 Deluxe by Stand Desk
We all know the importance of staying active and the trouble sitting down for long periods can do to your posture and back, so a standing desk is the perfect way to keep you moving throughout the day. Best yet, this bad boy comes with automatic controls if you're feeling lazy throughout the day and care to put your feet up.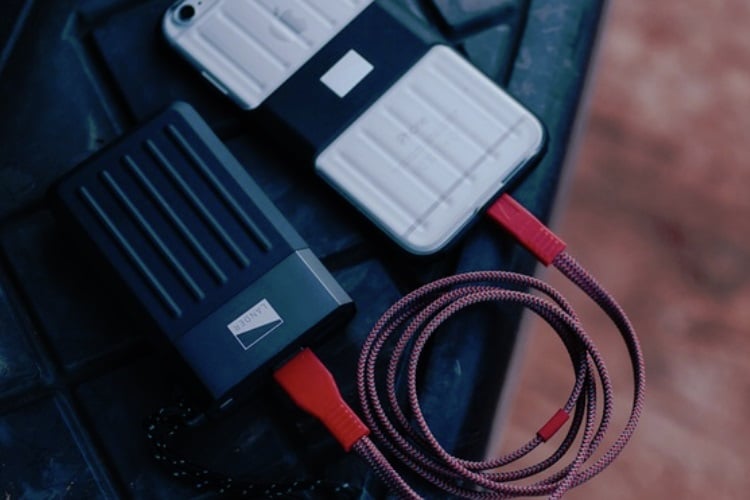 Cascade Powerbank by Lander
Sometimes the inner wild man inside us all comes calling and so we leap from our desks and take to the woods. The Cascade Powerbank is there to ensure that the same wild man doesn't leave us stranded, naked and powerless with no memory of where we are or how we got there. It's an off-grid solution to all the on-grid accessories we brought with us, and a reliable and even fashionable way to keep our gadgets powered.
80oz Pitcher + 4 Filters by Soma
The good folks at Soma deliver a whole new level of class when it comes to purifying water. In contrast to filtration products from the other guys (we're looking at you, Brita), Soma pitchers look downright artistic, designed to serve both aesthetic and functional purposes. The company also takes its mission very seriously, using plant-based plastics and coconut shell carbon and donating a portion of their sales to support clean water programs in developing countries.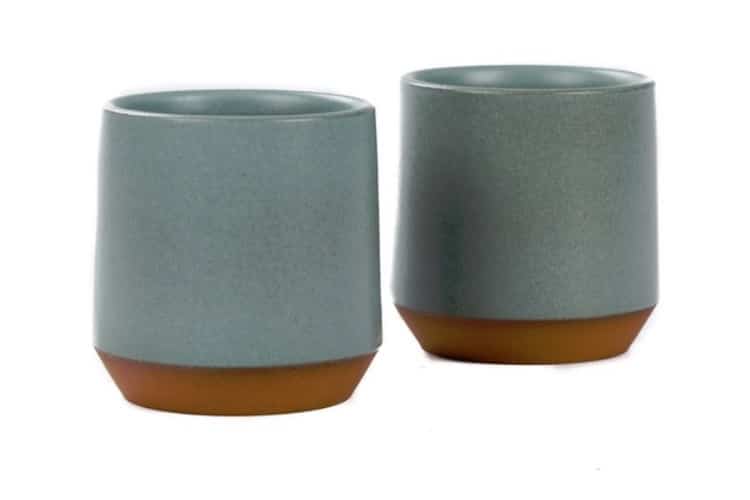 Small Tumbler by Mazama
Handcrafted using quality ceramics and finished in a kiln, Mazama's Small Tumbler flaunts a brilliant, smooth appearance that bursts with the artisanal spirit. Bring some of these tumblers to work and watch as they become the life of the party. And by party we mean the half hour you get to scarf down a sandwich in the break room.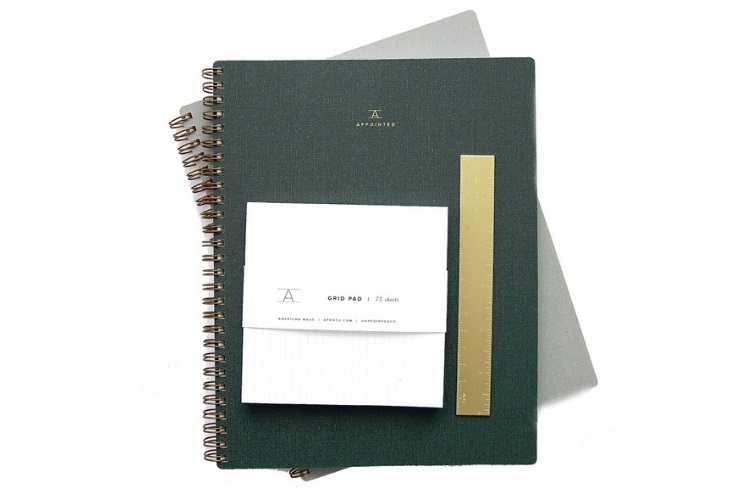 The Essential Desk Collection by Appointed
The Essential Desk Collection is the kind of workbook that will make others jealous so use it wisely. Featuring cloth covers and premium recycled paper, it practically obliges you to come up with some good ideas.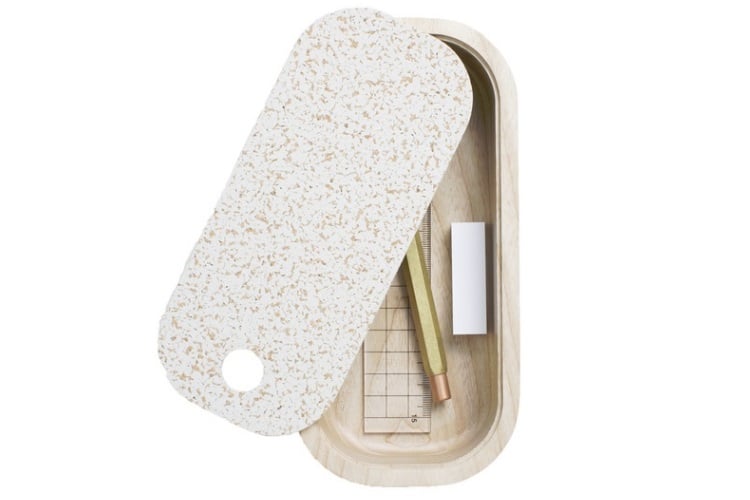 Hough Storage Vessel by Most Modest
Made from solid ash and featuring a signature cork lid, the Hough is the perfect place to stash the little things. And if you're anything like us you definitely have a few things worth stashing.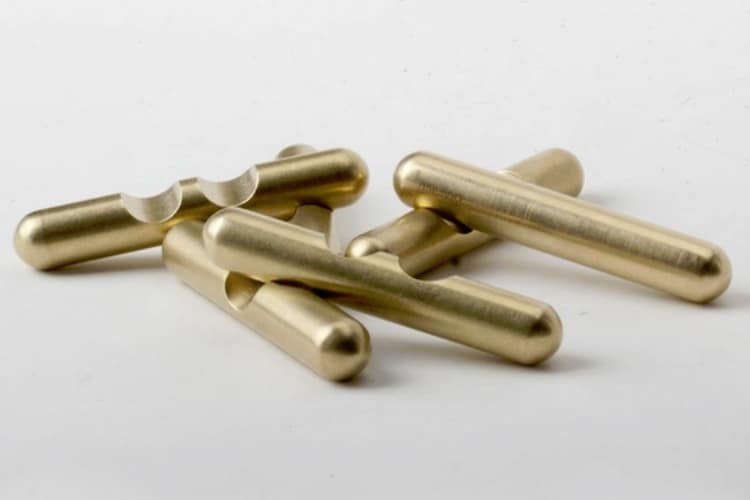 Jack Puzzle by Craighill
The Rubix Cube is so last century. Contemporize with the Jack Puzzle, a shimmering geometric brass thing-a-ma-jig that can be used as a paperweight or a brain-teasing time killer. If you're going to use it as the latter, be advised that you'll need lots of time to kill because this thing can be tricky to put back together.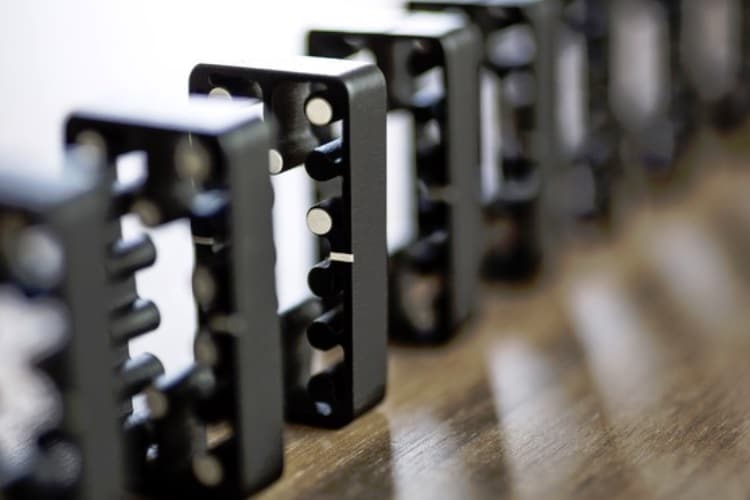 Edge Domino Set and Wooden Box by Fire Road
An age-old pastime gets a true artisanal upgrade with the Edge Domino Set. That's thanks to an eco-conscious design and the use of recycled durable aluminum with anodized finish for the dominoes, as well as a custom wooden box to store them in.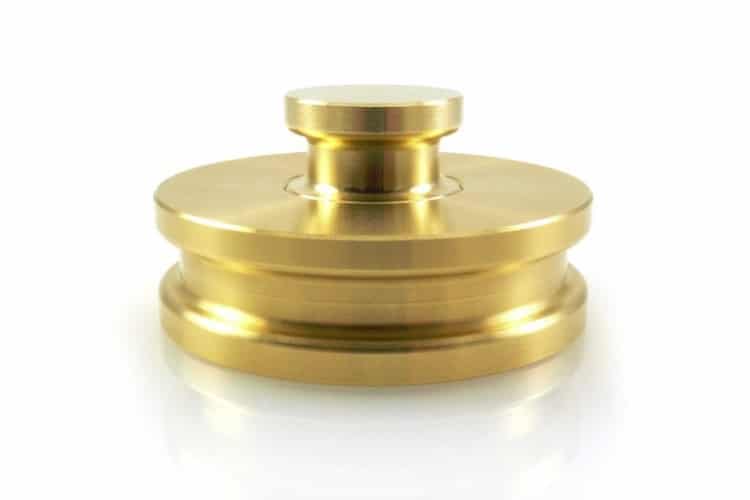 Raw-1 Record Adapter Weight by Scout Leather Co.
Although it looks like something waiting for Indiana Jones at the end of a booby-trapped tunnel, the Raw-1 is in fact a polished brass clamp meant to improve sound by pressing the record closer to the platter on your turntable. It's perfect for the modern day tech office, which will inevitably have a record player and a shelf filled with vinyl.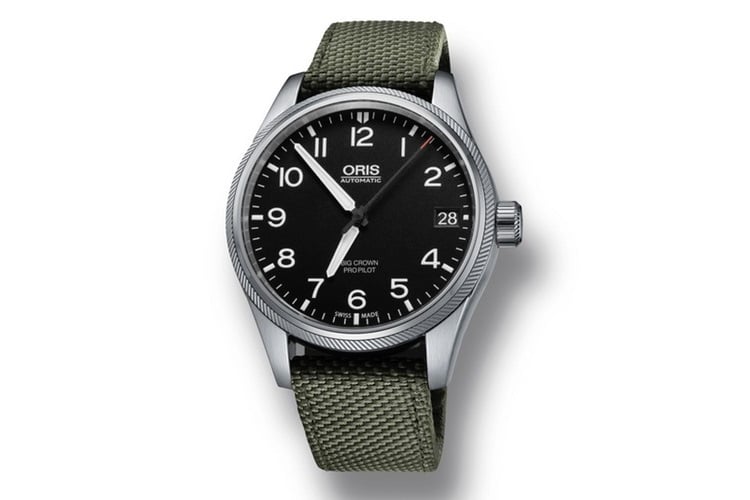 Big Crown ProPilot by Oris
As one might imagine, a pilot's watch needs to be pretty dependable and accurate. Oris took that functionality and added a heaping amount of class and design for the Big Crown ProPilot. The result is a watch that incorporates the best of style and usability.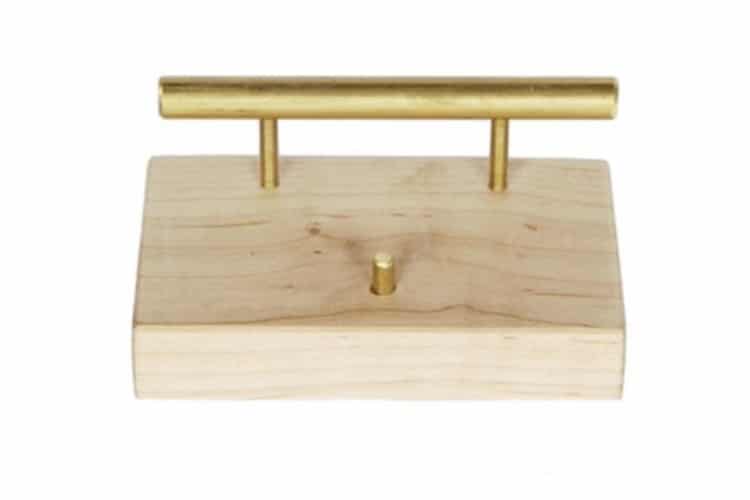 Business Card Holder by Chris Earl
It used to be a nice business card that told others you were a professional to be reckoned with. Chris Earl has taking the next logical step, using quality wood with brass detail to handcraft the ultimate business card holder. You'll still need some great cards to put in it, though, so don't get stingy just because you splurged on the holder.
You may also like:
Huckberry Finds – July 2016: Riverside Fisherman
Huckberry Finds – September 2016: Fitness Freak