Huckberry Finds – June 2017: Surf Vibes
If there's one thing we Aussies know best, it's how to turn the nearest beach into an outrageously good time. That means gathering around the fire at night with our toes curled in the sand. It means wearing breezy gear that looks as great as it feels. And yes, it means catching massive barrels on a killer new board. If you're someone who loves the beach for any reason at all, this month's Huckberry Finds is for you. We've dubbed it "surf vibes", but don't go thinking it's strictly for the surf dogs. Rather, it's for anybody who how to make the best of their coastal surroundings. And that means you. And you. And you. Check out the following Huckberry Finds and feel the vibes.
You'll also like:
Huckberry Finds – March 2017: Bits & Bobs
Huckberry Finds – September 2017: Mountain Guide
Huckberry Finds – May 2018: Weekend Away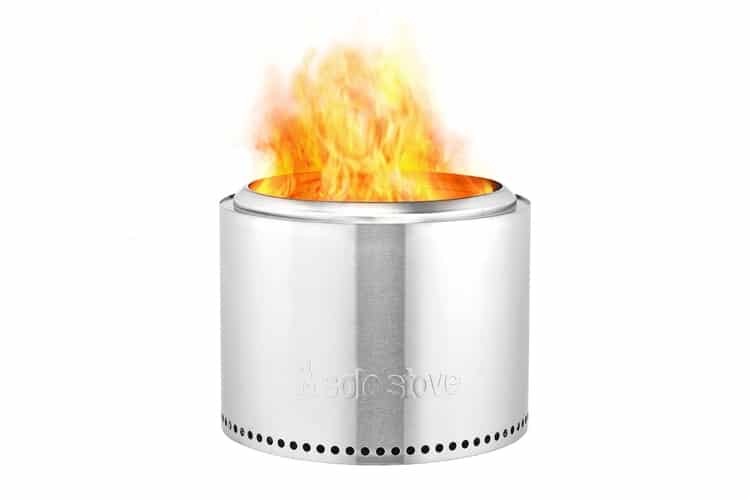 Stainless Steel Portable Fire Pit by Solo Stove
Get those late night fires going with this sleek, portable, easy to use fire pit. It's made of corrosion-resistant stainless steel and features special airflow intakes. The result is a more efficient fire that requires less wood and reduces the amount of overall smoke. Brilliant!

Francis Grey Polarized Sunglasses by Shwood
The Francis Polarized Sunglasses from Shwood employ 100% UVA/UVB protected Carl Zeiss lenses that come in a striking tint of grey. Also featured are 3-barrel hinges, maple burl inlays and top of the line Mazzucchelli Italian acetate. These shades will have you looking for excuses to go outside.

Pappy Barrel-Aged Maple Syrup
Thankfully, Pappy Barrel-Aged Maple Syrup is much easier to come by than the bourbon of the same name. Meanwhile, it's just as delicious in its own way. Slather the delectable syrup–which is aged for 6 months in Pappy 15-year barrels–all over your pancakes or waffles. Or you can mix it in a cocktail. Heck, drink it straight from the bottle if you must because there's really no wrong way to consume this wonderful product!

The High Water – Bird of Paradise Shirt by California Cowboy
Hosting a slim fit but totally relaxed vibe is this stunning beach shirt with an unforgettable name. The shirt is handsewn in California and lined with soft, breathable terry cloth to deliver the next level of comfort and absorbency. Pair that with an eye-catching art print design and waterproof pocket and you've got beachwear that's pretty much thought of everything. Proving as much is the inclusion of a free bottle opener and collapsible koozie with every order. Yeah, the High Water knows exactly who will be wearing it.

T3 Portable Bluetooth Speaker by Audio Pro
Here to put the "vibes" in "surf vibes" is an incredible Bluetooth speaker from Audio Pro. Made of solid aluminium and equipped with optimised acoustics, this battery powered beauty is lightweight, long lasting and able to deliver both exceptional clarity and deep bass.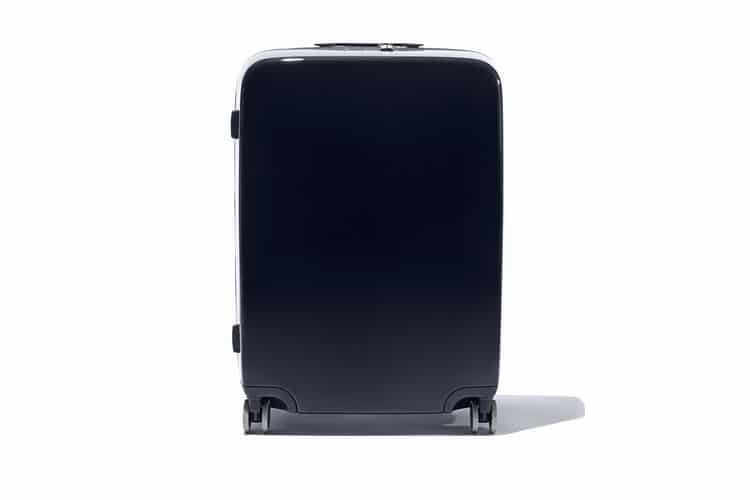 A28 Check Luggage from Raden
Made from German polycarbonate, the Raden A28 is supremely light, resilient and smooth to the touch. But what really gives the luggage a step up is its intelligence. You can connect the A28 with an app on your smartphone and weigh it before leaving your home. A built-in battery and two USB ports enable charging on the go. Accept no substitutes.

Timex Waterbury Chronograph
Slap some living history around your wrist with this remarkable chronograph from Timex. It pays tribute to when Timex (then known as the Waterbury Clock Company) first introduced brass as a clockmaking material in 1854, thereby making watches more affordable. Consequently, the watch is a masterpiece of genuine leather, stainless steel and mineral crystal over 150 years in the making.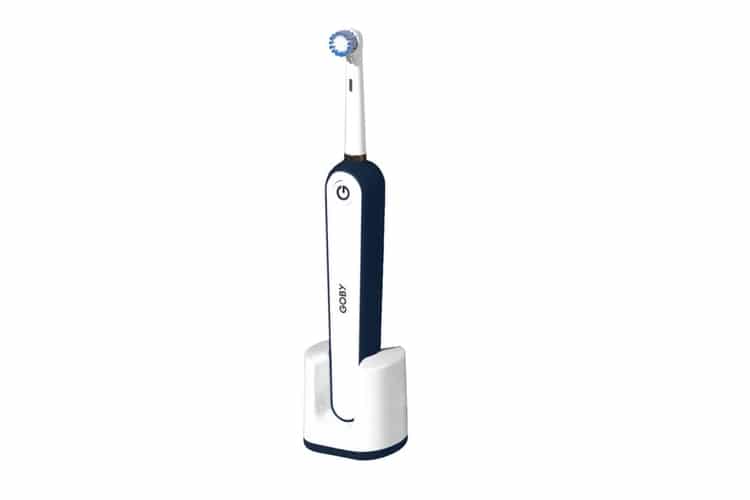 Goby Brush Kit + 1 Year Supply of Brush Heads
Just because you sleep to the sound of rolling waves and wake up covered in sand, doesn't mean you can't maintain a daily hygiene regimen. Keep that sun-tanned smile pearly and white with the Goby Brush Kit. It comes with a battery that only needs to be recharged (via USB) twice a month.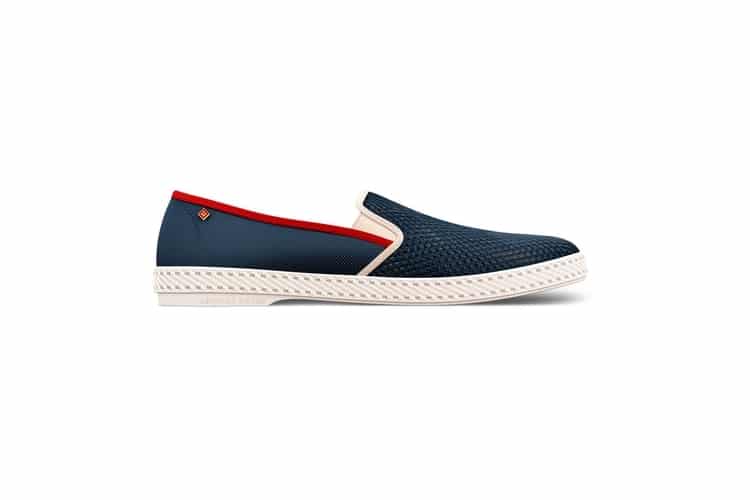 Tour De Monde by Rivieras
Infuse a little dappertude into those surf vibes with these stylish slip-ons. Featuring sturdy canvas construction, terrycloth lining, a sheepskin inner sole and a natural gum rubber outsole, these puppies exude comfort and understated sophistication.
Cactus Day Swim Trunks by Bather Trunk Co.
Quick to dry and fun to look at it, the Cactus Day swimsuit is ready for all the seaside adventure you can throw at it. Rounding out its charms are an ample number of pockets and smooth mesh lining.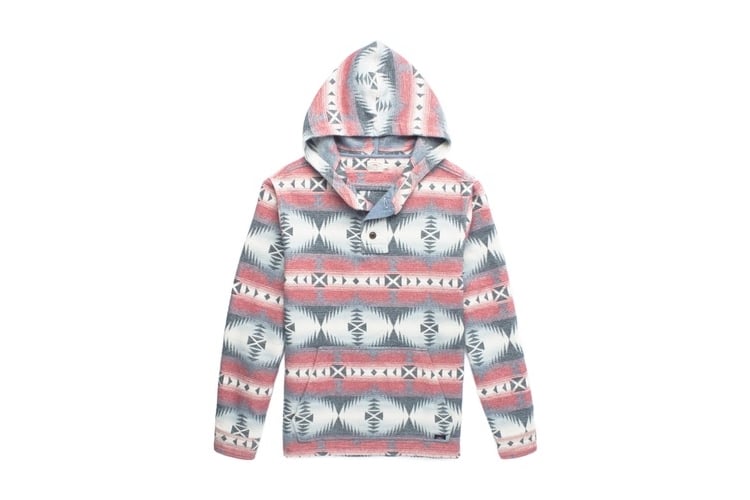 Pacific Poncho by Faherty Brand
You're not a true beach lover until you're out there at all hours under any weather conditions. For that, you'll need a poncho. We suggest this one from Faherty. It's made from brushed cotton and hosts a beautiful pattern, chambray detailing and a natural fit. But forget the fine details–all it takes is one look to know this is the poncho for you.
You'll also like:
Huckberry Finds – March 2017: Bits & Bobs
Huckberry Finds – September 2017: Mountain Guide
Huckberry Finds – May 2018: Weekend Away