Huckberry Finds – March 2019: Back in Black
Like Australia's foremost rock group, we're back in black this March…with a little help from Huckberry, of course. Indeed, what's better than a combination of our favourite colour and our favourite retail hub? Nothing, that's what. Hence, this month's Huckberry Finds comes straight from our heart to yours. Featured on the following list is everything from black socks to black candles to black audio equipment, all of which will swiftly enhance your arsenal of gear and apparel. Without further ado, we present our Huckberry Finds – Back in Black.
---
You'll also like:
Huckberry Finds – February 2019: Back to Work
Huckberry Finds – January 2019: New Year, New Me
Huckberry Finds – November 2018: Entertain at Home
---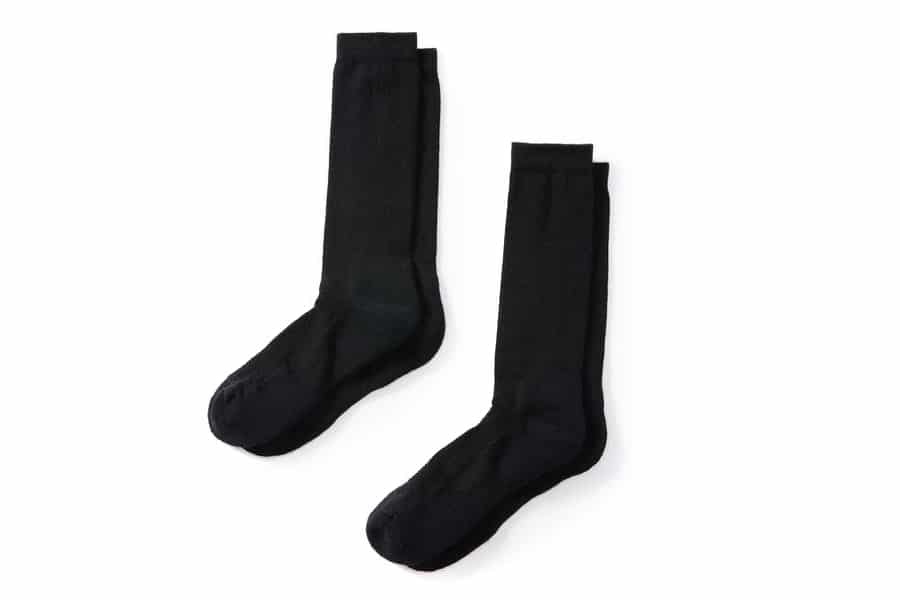 Proof 72-Hour Merino Crew Sock
What, you thought we were kidding when we said black socks? On the other hand, the 72-Hour Merino Crew Sock goes well beyond your standard footwear. Combining merino wool and nylon with a touch of spandex, each pair wicks moisture, resists odours, and regulates temperature. That's what it takes to last 72 hours at a time and feel insanely comfortable while doing so.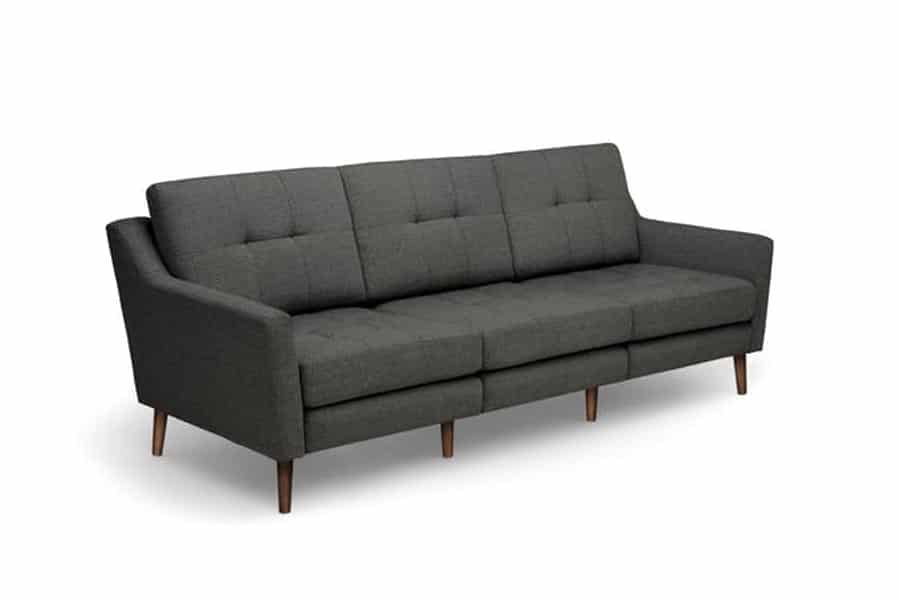 Burrow 3-Seater Sofa
Available in colours like charcoal and navy blue, the Burrow 3-Seater Sofa features a modular design and takes just ten minutes to assemble (no tools required). It's also durable, cosy, and naturally stain-resistant. Throw in a hidden USB charger and you might never get off the couch again.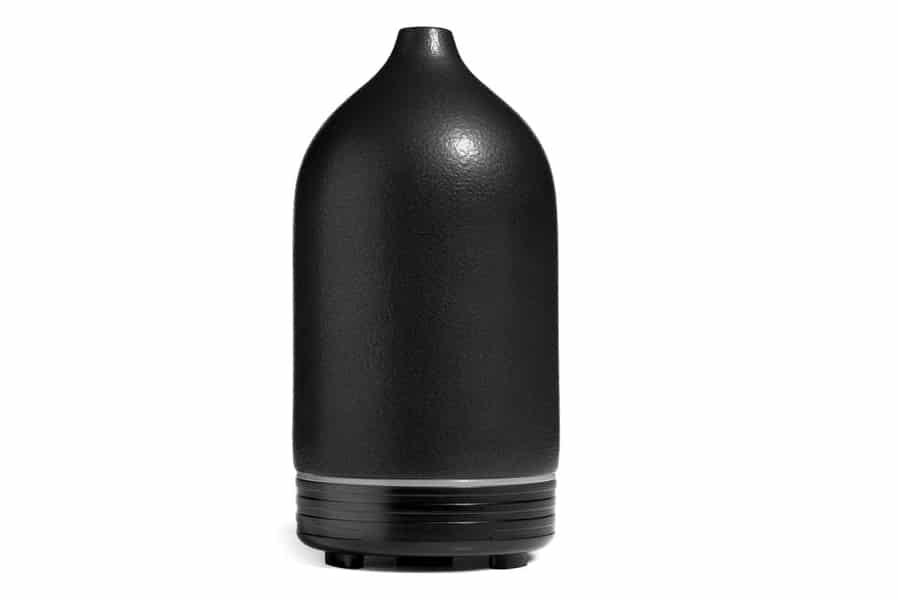 Campo Ultrasonic Essential Oil Diffuser
Look (or should we say smell) beyond the black ceramic exterior of this oil diffuser from Campo to find a bounty of wondrous aromatics. Relying on ultrasonic vibrations, the diffuser projects a mist of olfactory oils at timed intervals, thereby transforming the mood of your interior space. It also shuts off automatically after six hours, so feel free to drift at your leisure.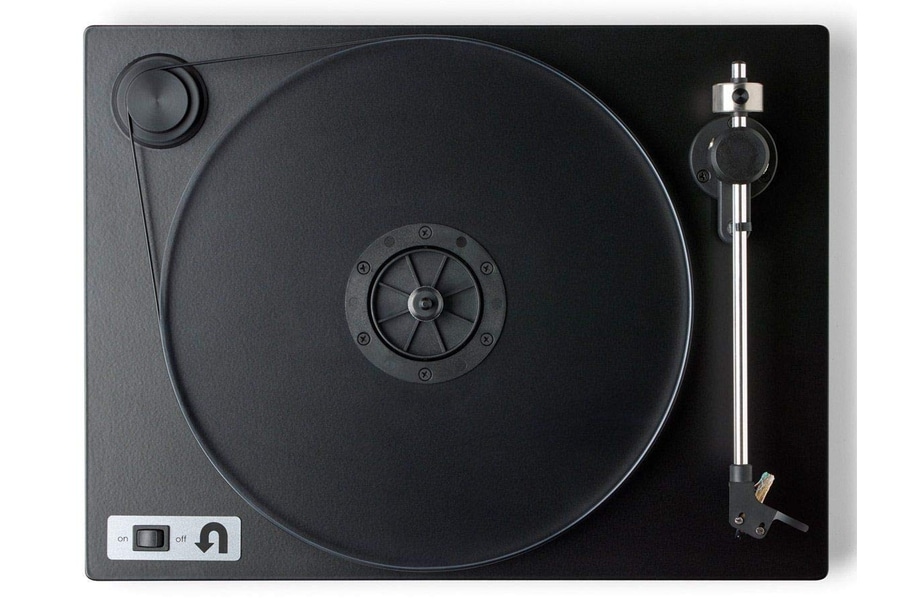 U-Turn Audio Orbit Plus w/ Preamp
If you really want to take this month's theme to heart, spin the black vinyl record of AC/DC's "Back in Black" on this black turntable from U-Turn Audio. Assembled by hand in Massachusetts, it delivers tremendous value, a built-in phono pre-amp, a bevy of optimal components, and warm analog sound.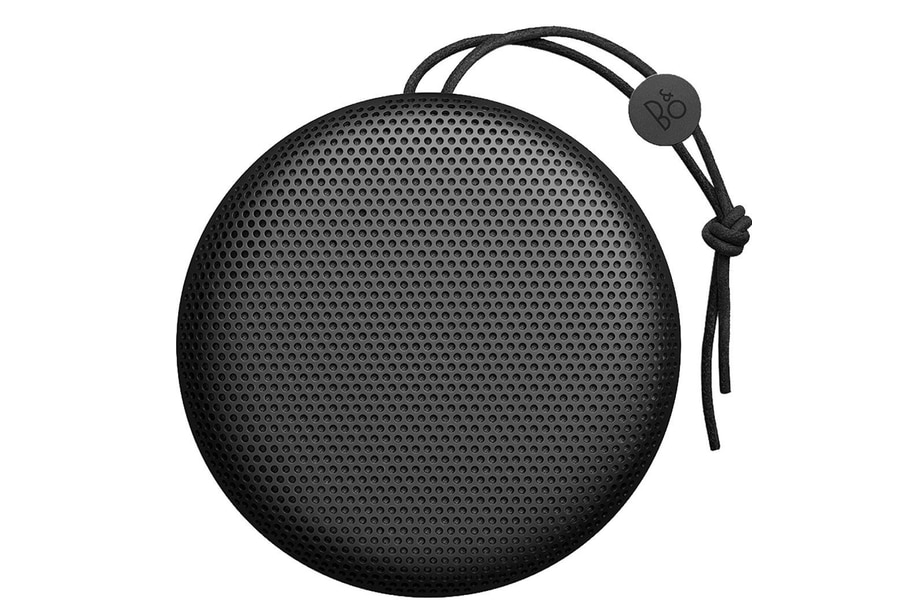 Bang & Olufsen BeoPlay A1
Would you rather take those tunes on the go? If so, look no further than the BeoPlay A1 from Bang & Olufsen. Like so many other products from this brilliant brand, the lightweight and durable Bluetooth speaker packs top-shelf performance into a tight and luxurious body. Make a sleek thing that much sleeker by getting it in black.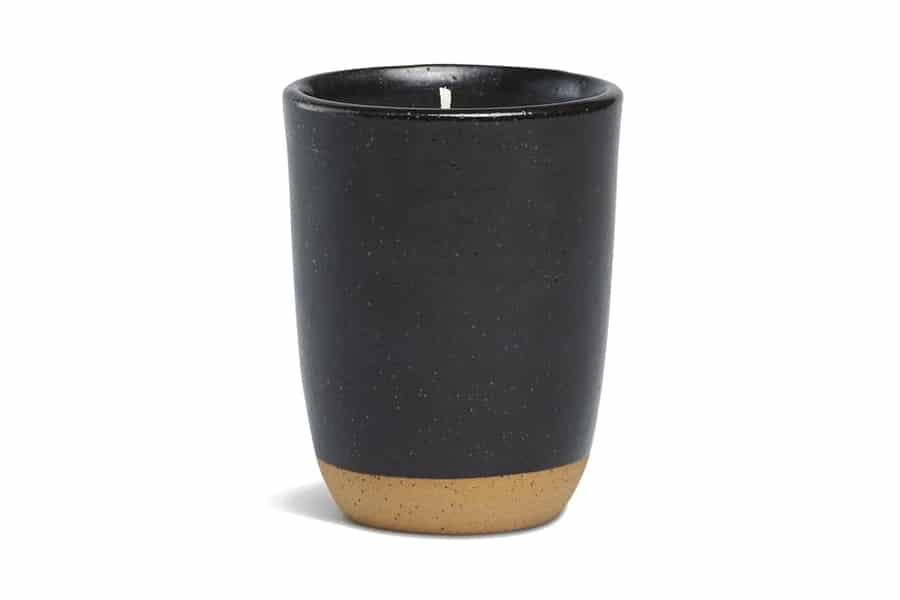 Norden Oresund 12 oz. Candle
Hand-poured in California (and inspired by the waterway between Denmark and Sweden), this exceptional candle will invigorate your senses with its piney and citrusy scent. What's even better is that it comes wrapped in a vessel of hand-thrown ceramic stoneware, which can be washed out and reused over and over again, or repurposed for other uses.
Bellroy Campus Backpack
We're perennial passengers aboard the Bellroy train and here's one great reason why. Made from soft-woven fabric and environmentally-certified leather, the Campus Backpack pairs comfort and roominess to sheer perfection. Features include a protective laptop sleeve, a quick-access valuables pocket with weatherproof zipper, back padding, a key clip, and more.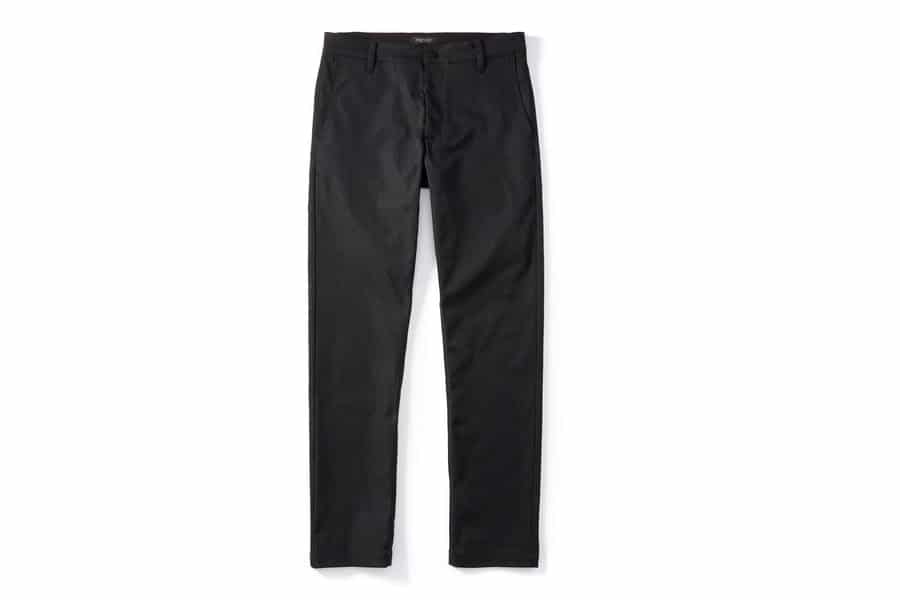 Proof Nomad Pant – Slim
Straddling the respective worlds of work, travel, and play, the Nomad Pant from Proof is constructed using two-way stretch Japanese Toray twill. As a result, it delivers total breathability and the soft feel of a midweight chino, despite the slim design. Also included are dual rear welt pockets with snap button closure and covert zip pockets for your EDC.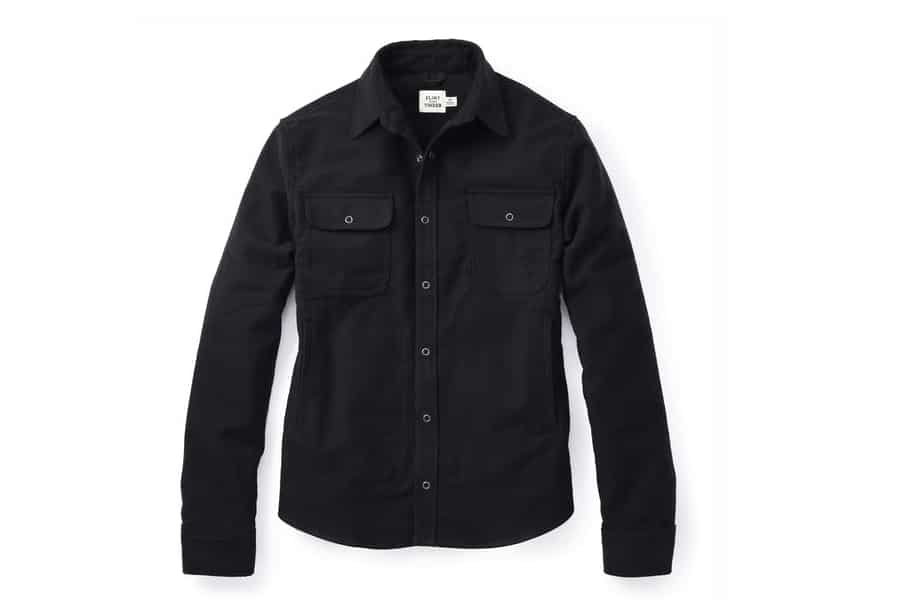 Flint and Tinder Moleskin Shirt Jacket
Oh, Flint and Tinder, you had us at "moleskin." We're speaking of the brand's premium Moleskin Shirt Jacket, which delivers softness and durability in equal measure. Versatile and stylish, this heavyweight apparel accommodates people from all walks of life. Get it in black and wear it is a shirt, a jacket, or an extra layer. No matter how you rock this thing, expect it to balance form and functionality with unmistakable precision.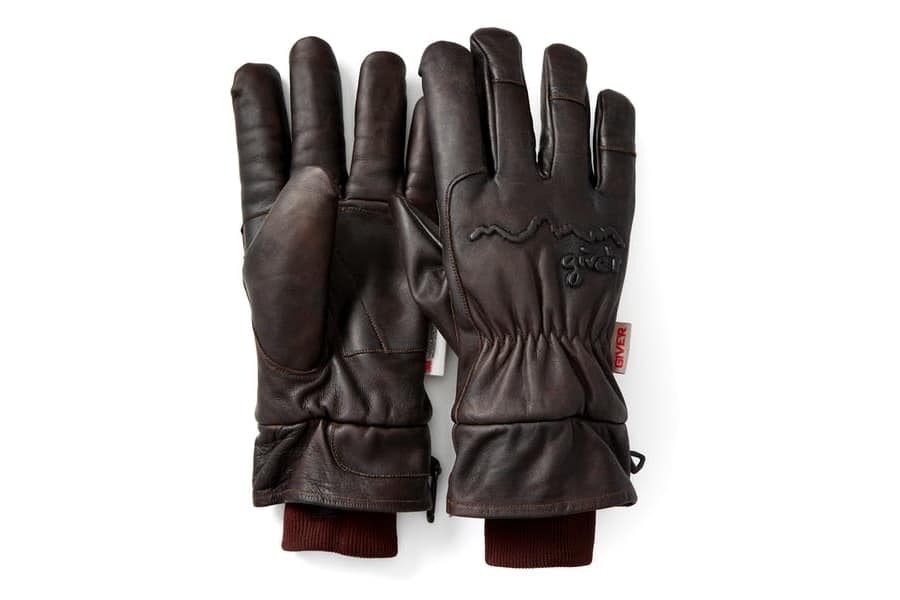 Give'r 4 Season Glove w/ Wax Coating
One look at the 4 Season Glove from Give'r and your hands are already feeling warmer. Accordingly, each glove features waterproof waxed leather construction, a ribbed cuff, a breathable Hipora membrane, and 40g Thinsulate lining. Meanwhile, this brown leather variant is exclusive to Huckberry.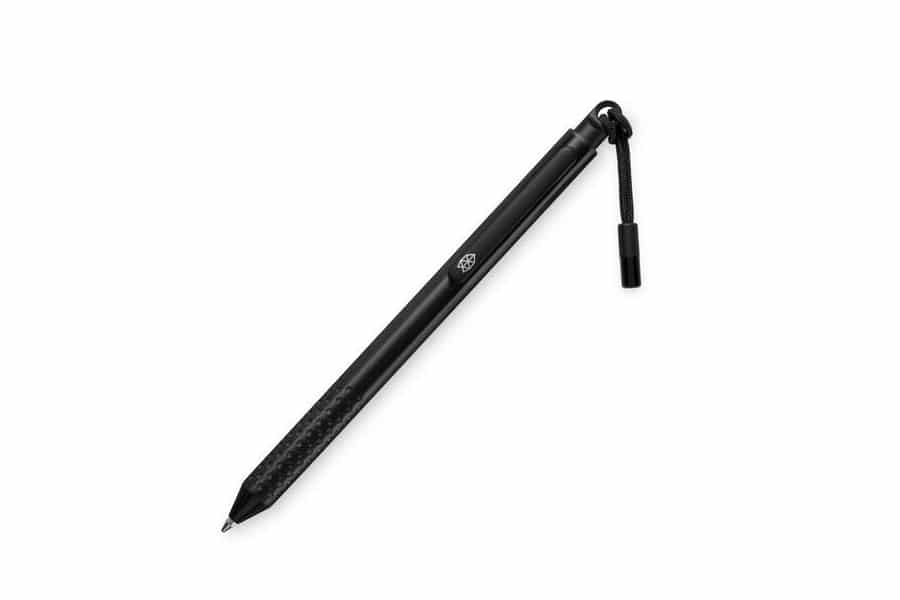 The James Brand The Benton
Behold the mighty Benton pen, which is brought to you by The James Brand and simply bursting with quality. Equipped with a barrel of stainless steel, a laser-etched grip pattern, twist-off cartridge access, and a refillable ink cartridge, this pen might very well be the last one you ever buy.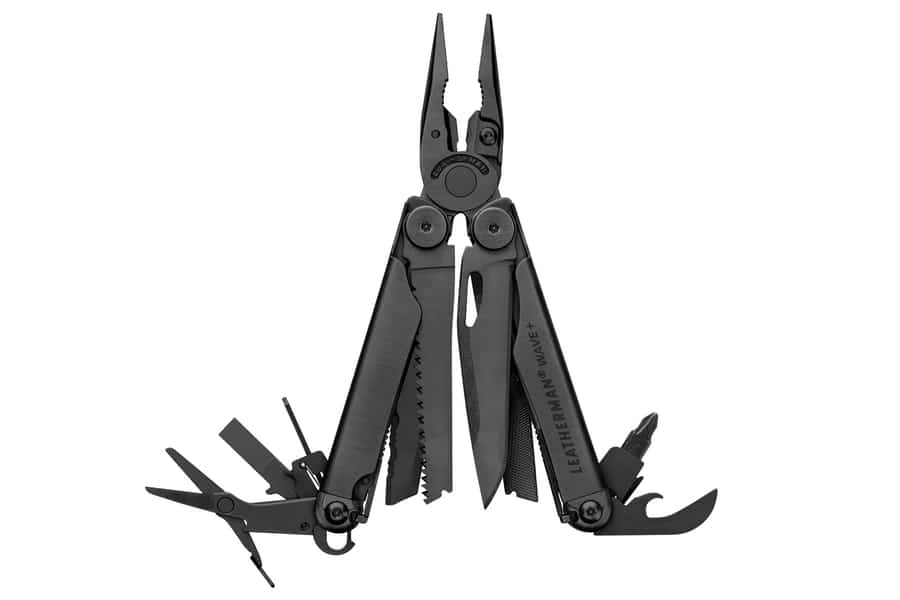 Leatherman Wave Plus Multi-Tool
Dressed in the colour of Black Oxide, the Leatherman Wave Plus Multi-Tool puts no less than 17 stainless steel tools in one compact place. Not only can you use it with one hand, but the tools are accessible even when the product itself is closed. As if all that weren't enough, a premium nylon sheath with velcro closure is included with purchase.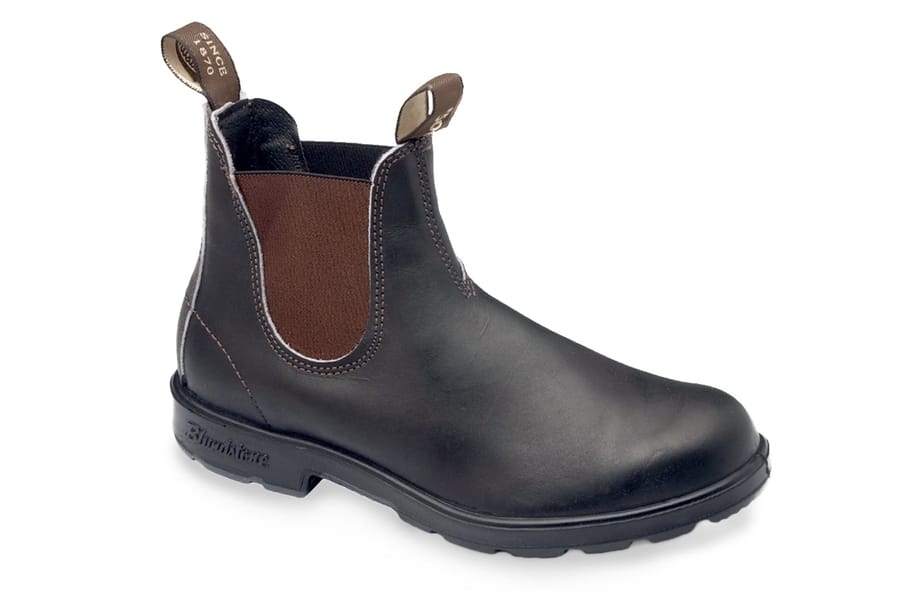 Blundstone Original 500
Seal the deal on your killer black outfit with this superior boot from Blundstone. True to its Tasmanian origins, the Original 500 is built to endure the most rugged of terrains. Constructed of 2.5mm oiled leather, the boot includes a slip-resistant outsole, a polyurethane midsole, leather lining, and a shock-absorbent insole. Your feet will be in heaven, even if you're venturing through hell.
---
You'll also like:
Huckberry Finds – February 2019: Back to Work
Huckberry Finds – January 2019: New Year, New Me
Huckberry Finds – November 2018: Entertain at Home
---