Huckberry Finds – November 2018: Entertain at Home
While going out certainly has its perks, there's something to be said for entertaining yourself or a handful of guests at home. After all, it's in the comfort of your own home that you're untethered from overpriced drinks, rambunctious crowds, and the desperate search for a parking spot. Of course, you'll want to make sure you're properly equipped before playing host to your closest mates or even kicking it at home by yourself. That brings us to this month's Huckberry Finds, where each product has been carefully curated to yield maximum ambiance and enjoyment. May you officially be the hostest with the mostest from here on out.
---
You'll also like:
Huckberry Finds – October 2018: A Cornish Adventure
Huckberry Finds – September 2018: Spring Cleaning
Huckberry Finds – August 2018: Casual Fridays
---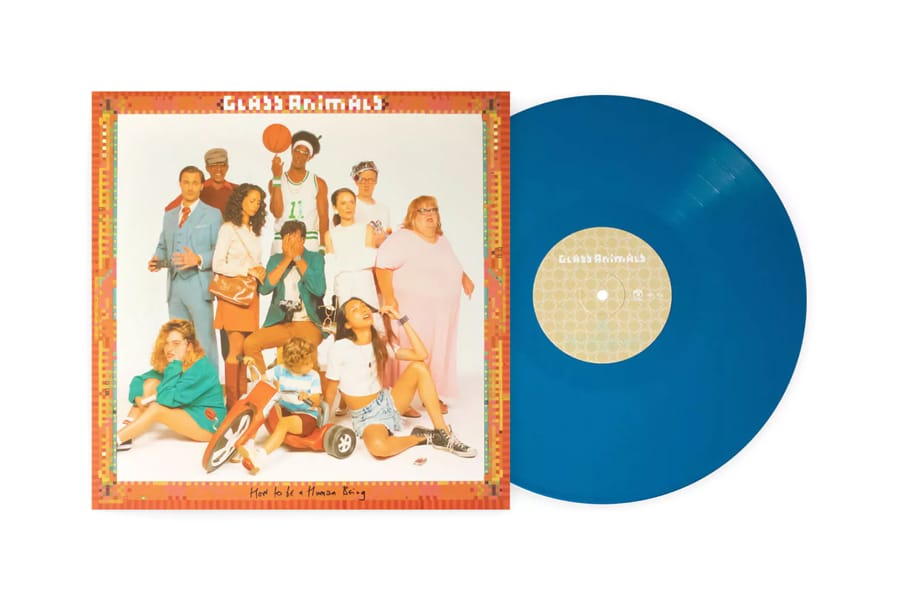 Glass Animals – How To Be A Human Being Vinyl Record
In the age of streaming, vinyl records provide a veritable refuge where quality, physicality, and pleasure intersect. Consequently, spinning choice wax takes the sonic experience to new heights, arguably prompting a greater appreciation for any given album as a whole. Meanwhile, How to Be a Human Being by Glass Animals is a modern day classic, rife with unique sounds, catchy songs, and propulsive beats. Get it on coral blue vinyl, sit back, and let the music be your guide.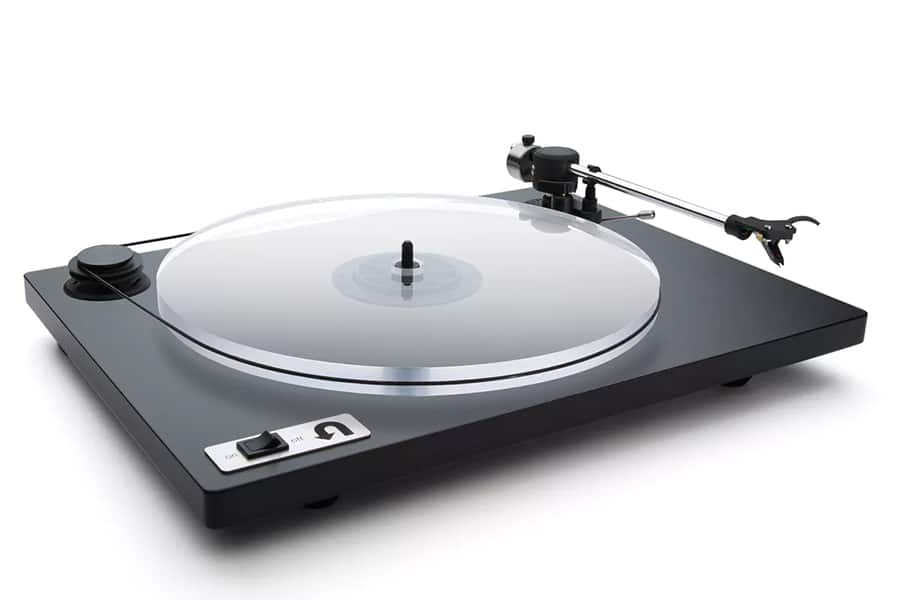 U-Turn Audio Orbit Plus with Preamp – Turntable
Now, what's the use of snatching up the new Glass Animals record if you don't have anything to play it on? Don't fret, the guys over at Huckberry have got you covered there as well. Whether you're new to vinyl or an old hand, you know that the key to a good collection is the right turntable to play your records on. Introducing the U-Turn Audio Orbit Plus. Handmade in the US, each turntable is designed to give you a premium sound while still leaving you with enough money to buy more records.
Fellow Joey Mug 8 oz – Set of Two
Sure, you can settle for an average mug, or you can take things up a notch with the Joey Mugs from Fellow. Featuring double wall ceramic construction and stylish copper bottoms, these mugs are absolutely perfect for keeping your coffee, latte, or cappuccino piping hot. Plus, their minimalist aesthetic will duly enhance any modern decor.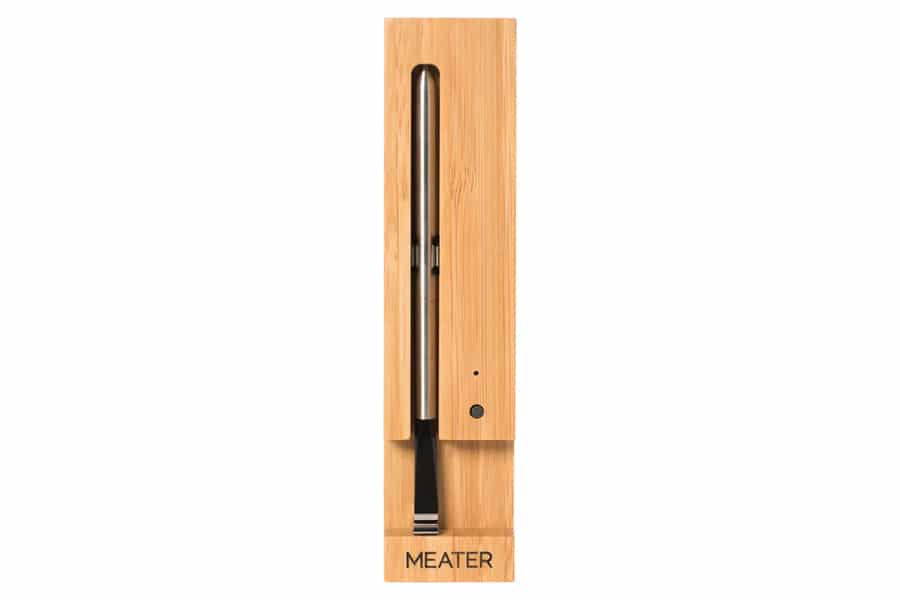 Meater Wireless Meat Thermometer
Introducing the world's first 100% wireless meat thermometer. It comes to us from Meater, where cooking meat is a way of life. As one might expect, the thermometer delivers intelligence and convenience in equal measure. Connect it to your phone and receive real-time notifications on the status of your chicken, pork, beef, elk, or whatever succulent meat you're grilling, baking, or frying. Indeed, your days of diligently hovering over the grill while everyone else relaxes might very well be over.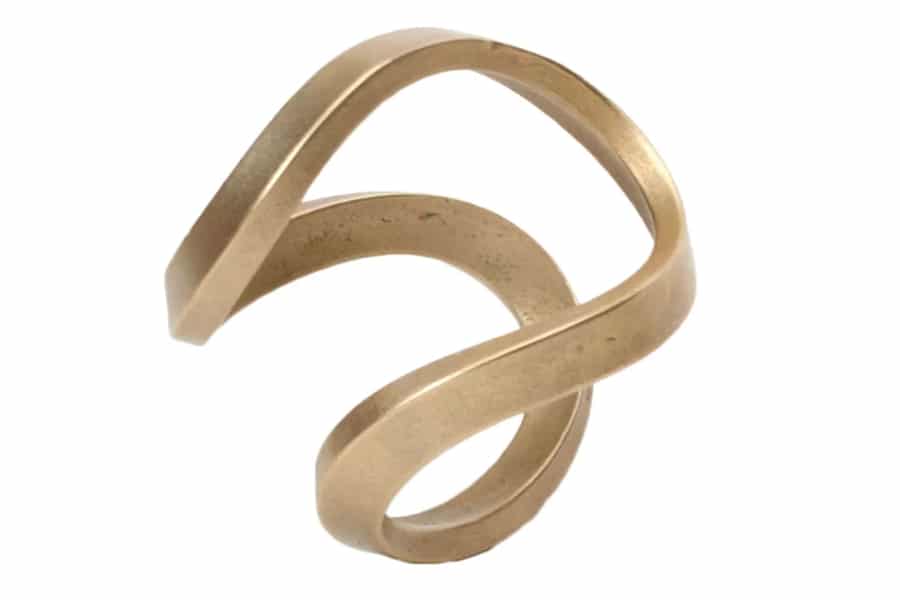 Craighill Trophy Brass Bottle Opener
Sometimes, the fun in entertaining comes when you whip out an artisan bottle opener to a wave of "oohs" and "aahs". Here to heed the call is the Craighill Trophy Brass Bottle Opener, which features a downright eye-catching design. As if it didn't already flaunt a radical profile, the solid brass opener takes on more distinction and character as it ages. Suffice to say, you'll be looking for excuses to use it. From what we know about you and your mates, you won't have to look far.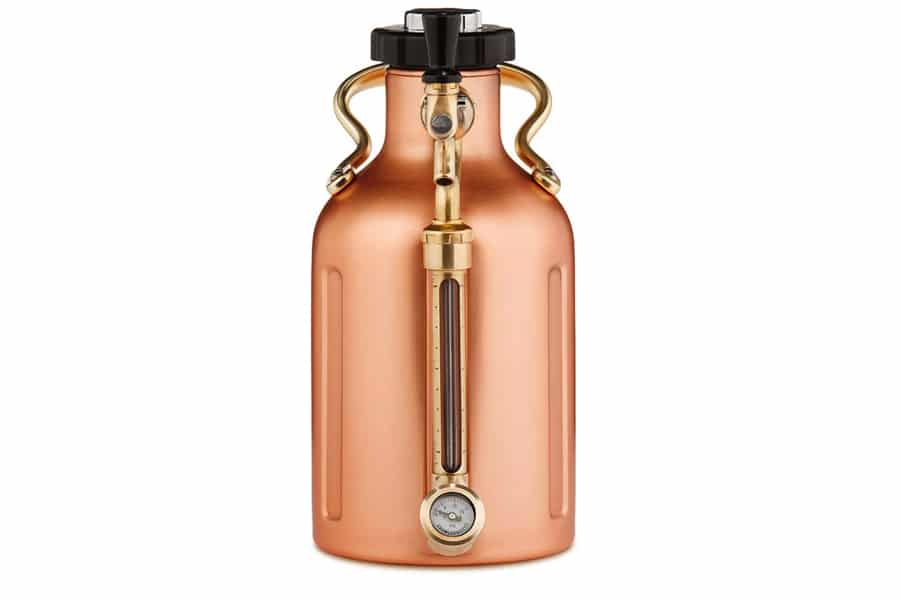 GrowlerWerks uKeg 64 oz. – Copper Growler (w/ CO2)
The idea of drinking fresh beer at home is making us thirstier by the minute. If you feel the same way, then you owe it to yourself to keep this Copper Growler on hand. Touting an industrial-like aura, it hosts stainless steel construction with copper plating, double-walled vacuum insulation, a CO2 cartridge, and a VPR cap. In turn, the 64 oz.mini-keg keeps your beer fresh and carbonated from first pour to last sip. Sealing the deal is an interchangeable dispenser tap.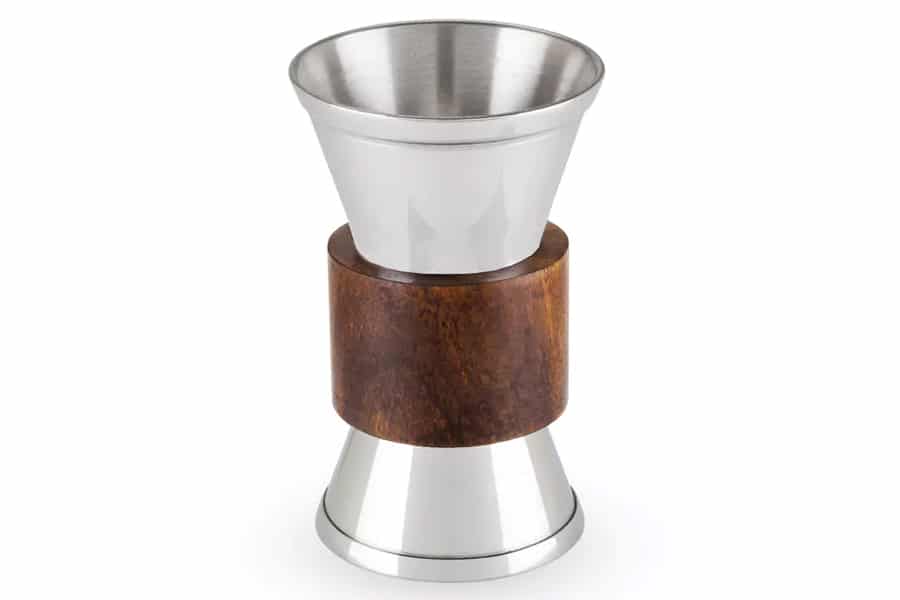 Viski Wood Banded Jigger
Whether you're whipping up a tasty Old-Fashioned or a multi-layered craft cocktail, this Wood Banded Jigger from Viski will ensure the end result tastes as good as it looks. It pairs 304 stainless steel and polished teak wood to perfection, and offers different measurements at either end. Your home bar setup is naked without it.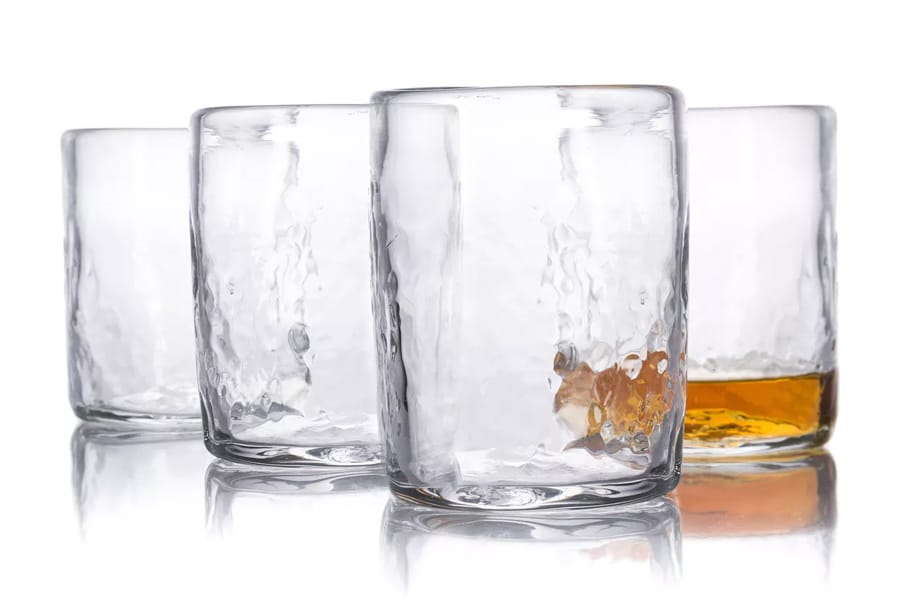 The Citizenry Oaxacan Natural Glass Tumblers – Set of 4
Handcrafted in Mexico by a studio of 19 glass glassblowers, these lead-free tumblers emanate with artisanship. Thanks to the painstaking process behind their creation, no two glasses are exactly the same. One of a kind, indeed.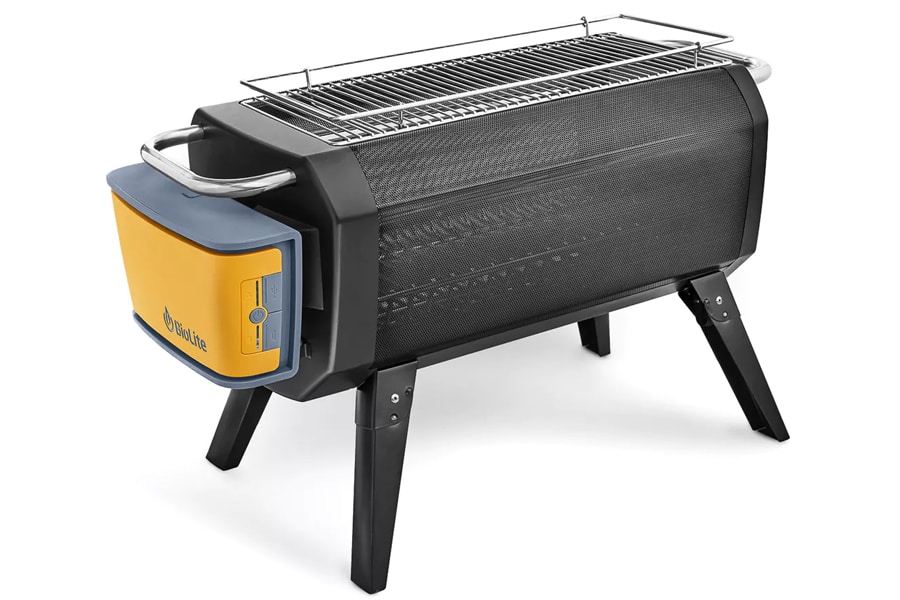 BioLite Portable Smokeless Wood-Burning FirePit
This Portable Smokeless Wood-Burning FirePit from BioLite is all kinds of resourceful. Use it to grill up something delicious for you and your mates, or pop the grate for an instant fire pit. Either way, you're the life of the party, guaranteed. Meanwhile, the unit comes with both Bluetooth integration and manual controls. In other words, BioLite pretty much thought of everything.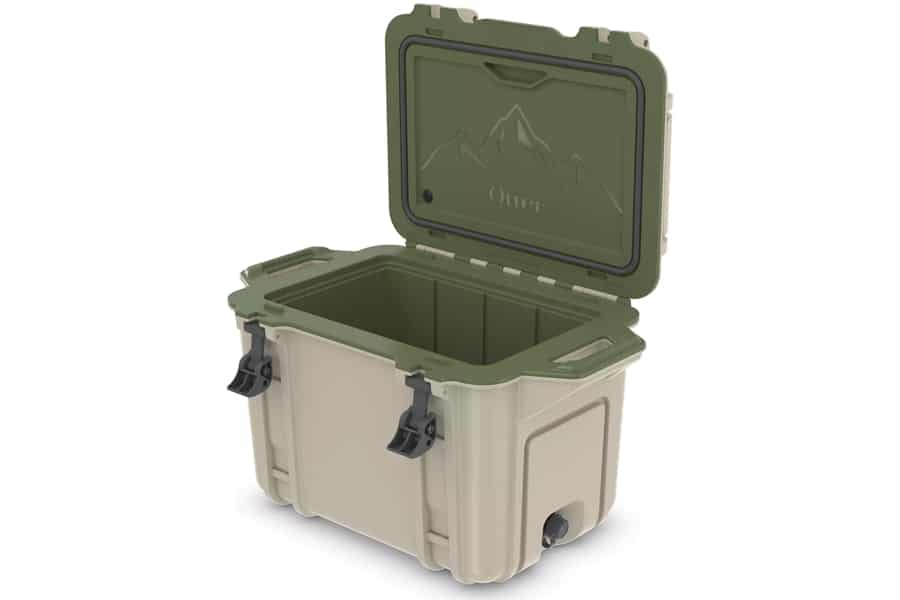 OtterBox Venture 45 Hard Cooler
Whether you're hosting a backyard barbecue or weekend camping trip, the OtterBox Venture 45 Hard Cooler definitely has you covered in the beverage storage department. Backed by a lifetime warranty, this indestructible beast can keep ice for up to 14 days (in the right conditions). Also featured are built-in handles, a dry storage tray, a bottle opener attachment, anti-slide rubber feet, durable latches, and a lightly slanted interior bottom for seamless drainage.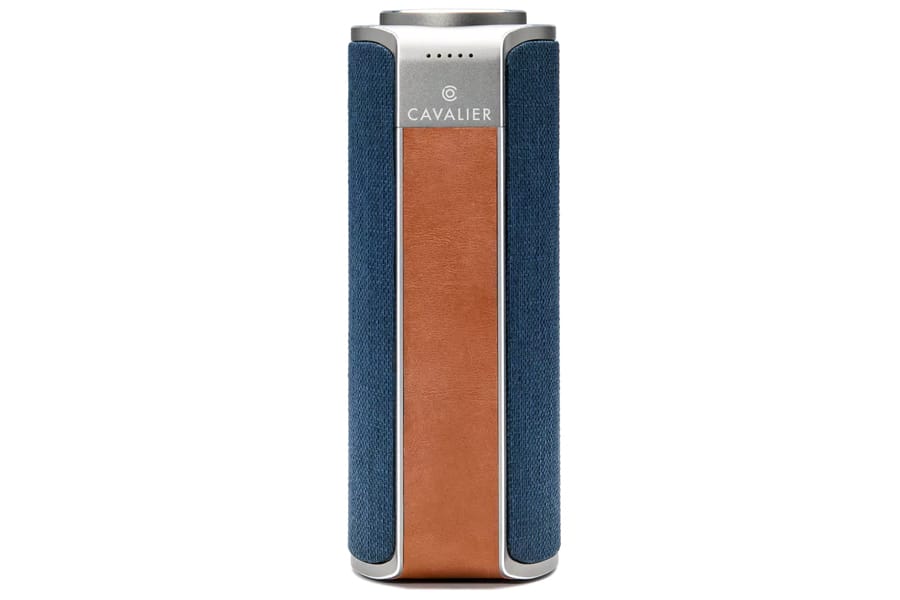 Cavalier Portable Speaker
Far more than your average portable speaker, this one from Cavalier combines genuine leather with machined aluminium and knitted fabric. The result is a truly distinguished design, the kind of which makes other wireless speakers look like toys by comparison. Furthermore, the acoustics are impeccable, and Amazon Alexa comes built-in. What's there not to love?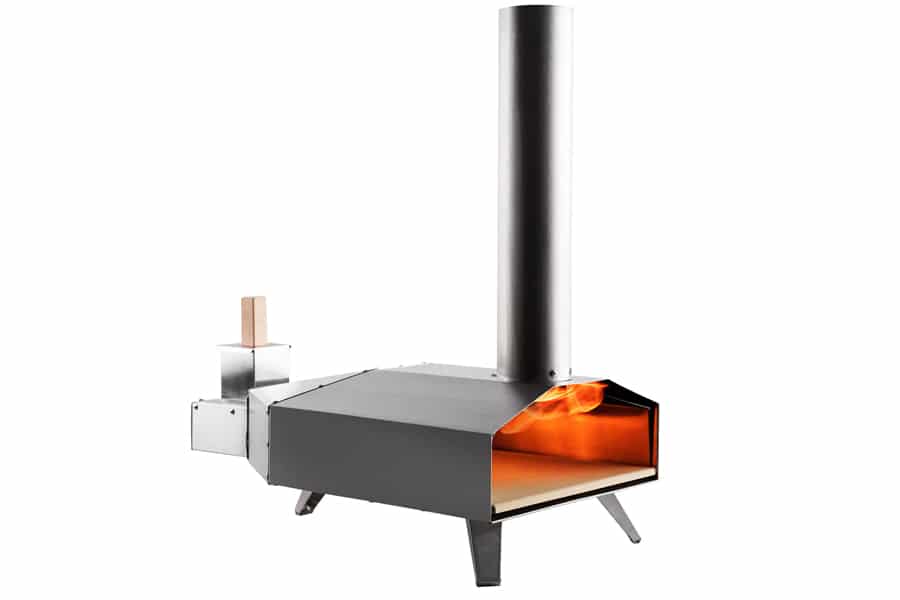 Uuni 3 Wood-Fire Pizza Oven
If you and your mates have functioning taste buds, then odds are you all love pizza. Enter the Uuni 3, a portable oven straight out of your wildest fantasies, which heats to 932°F and delivers piping hot pizza in one minute flat. You're welcome.
---
You'll also like:
Huckberry Finds – October 2018: A Cornish Adventure
Huckberry Finds – September 2018: Spring Cleaning
Huckberry Finds – August 2018: Casual Fridays
---