Huckberry Finds – September 2017: Mountain Guide
September is as good a month as any to take to the nearest mountain and get your hike on. And when you do, you'll want the best gear at your disposal. Enter Huckberry, one of our favourite online retail hubs and a prime resource for all things outdoors. We know, we know–you'd probably rather spend more time hiking, less time browsing. So we went ahead and did the browsing for you. Presenting our Huckberry Finds for September. It's a mountain guide. But you knew that already.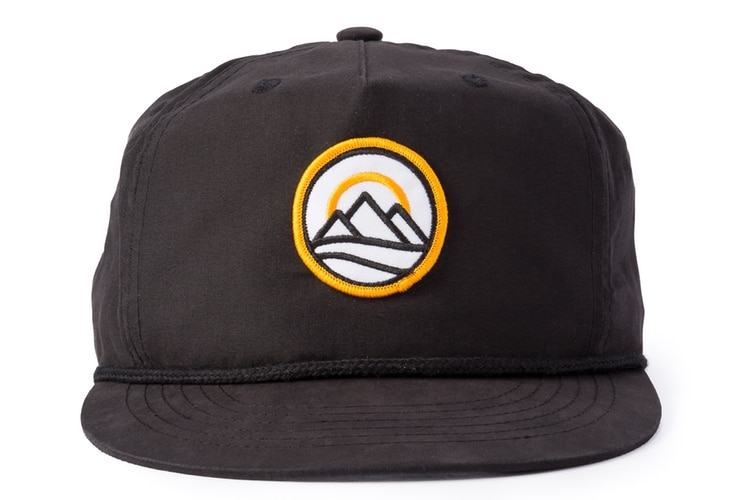 Huckberry Daybreak Snapback
No proper hike is complete without a trusty cap. For that, Huckberry's got you back, or your head rather. With its embroidered (and exclusive) patch on the front, adjustable closure and cotton twill construction, the Daybreak Snapback qualitatively captures the spirit of the outdoors. We call that the Huckberry way.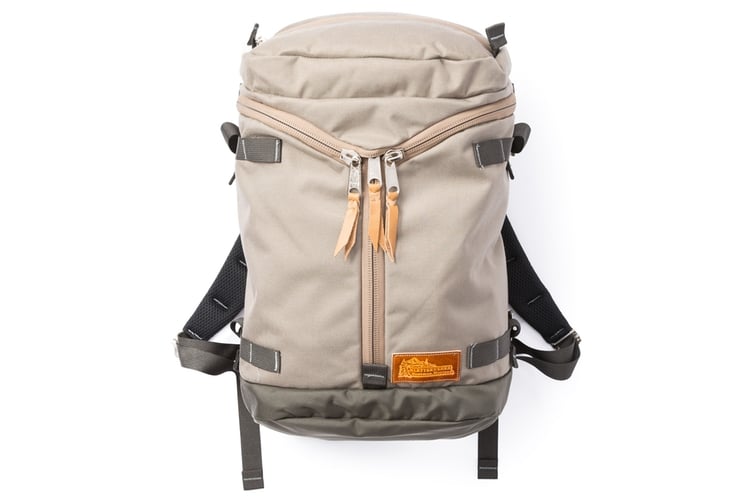 Kletterwerks Drei Zip Rucksack – 21L
Whether you're hiking a mountain or biking to work, you can reap tons of use from the Drei Zip Rucksack. Made using premium 1000D Cordura fabric and Ballistics nylon, the rucksack includes a special triple-zipper design and additional zipper lid for seamless access. Pair that with compartments for all things big and small and you've got a rucksack that will never let you down no matter how many trails or bike paths you take it on.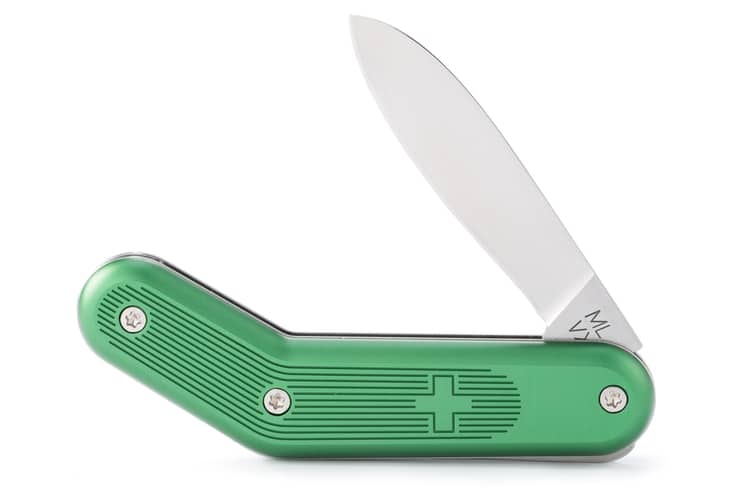 Malvaux Number 1 Knife
On their Number 1 Knife, Swiss brand Malvaux injects brilliant ergonomics into the everyday pocketknife by way of a slightly angled handle. It's therefore no wonder that the first run back in 2016 sold out more or less instantly. Now the knife is back in a crisp shade of Forest Green that can only be found on Huckberry. From the pocketknife itself expect a hand-polished stainless steel blade and a CNC-milled anodised aluminium handle of veritable resilience.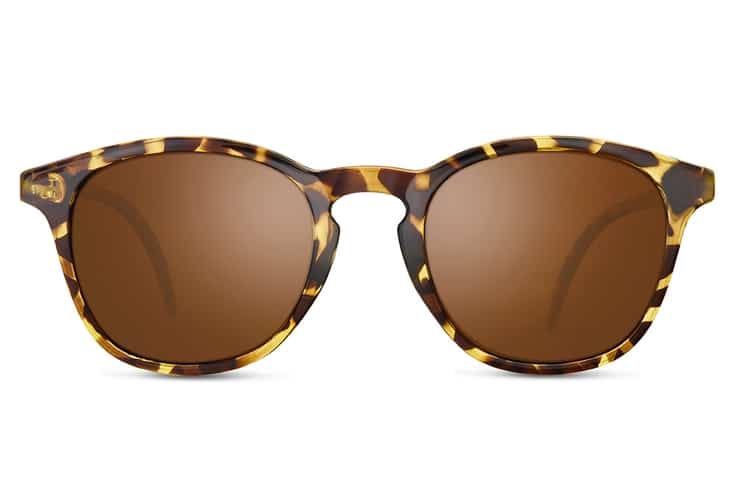 Sunski Yubas Sunglasses
Out on those mountaintops, you just never know when the blinding sun will strike. It's best to keep those eyes protected and Sunski has the shades just for you. Named for a legendary river and exclusive to Huckberry, the Yubas are as stylish as they are sturdy. Lightweight polycarbonate construction and scratchproof polarised lenses equate to sunglasses that were basically built for the hike.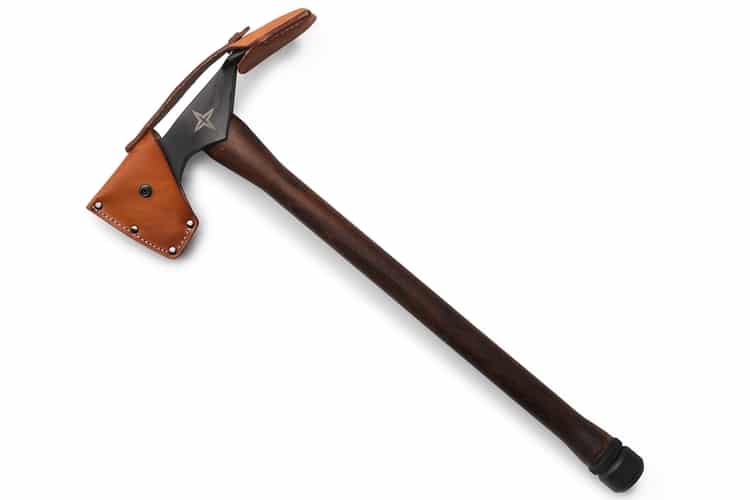 Barebones Pulaski Axe
There are those who take short hikes and get home in time for dinner, and then those who wander the wilderness for days. If you're the latter, you'll need an axe. Consider the Pulaski from Barebones. Forged from hefty carbon steel and beech wood, the axe utilises a solid steel core as a pommel to boost power. A hex key and removable hex nut makes re-handling a breeze, while an adjoining leather sheath keeps the axe head cosy when not in use.
Bripe Coffee Brew Pipe
Nothing screams mountain man quite like this coffee brew pipe, which exudes pure rugged craftsmanship. Winner of the Innovation Award at the 2017 Outdoor Retailer tradeshow, the Bripe is a supremely light and portable composite of copper and stainless steel. It can brew a shot of coffee or tea pretty much anytime, anywhere. Included in the package is a refillable quad burner for heating and a built-in thermometer. An insulated cork handle ensures you won't burn yourself when taking that first morning sip.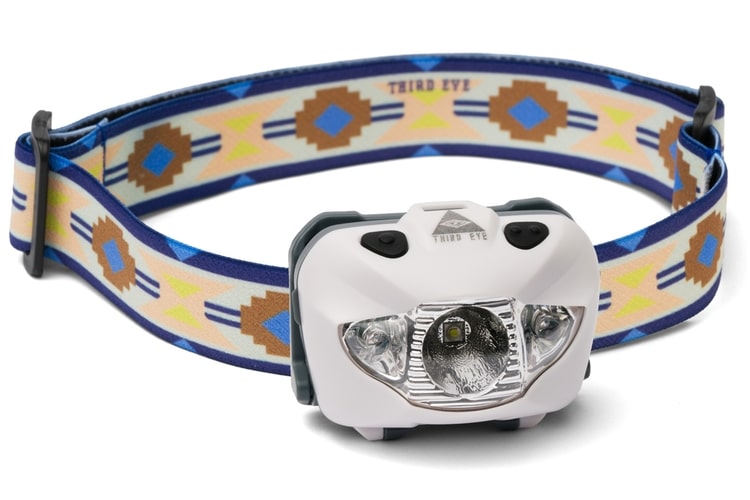 Third Eye Headlamps TE14
Third Eye pairs striking artistry with copious functionality on the eye-catching TE14 headlamp. Exclusive to Huckberry, the headlamp allows you navigate the darkness with ease and style. It runs on AAA batteries and meets IPX6 waterproof standards. Since both human heads and outdoor terrains vary wildly, the headlamp hosts an adjustable band and lens while the light itself offers six brightness settings.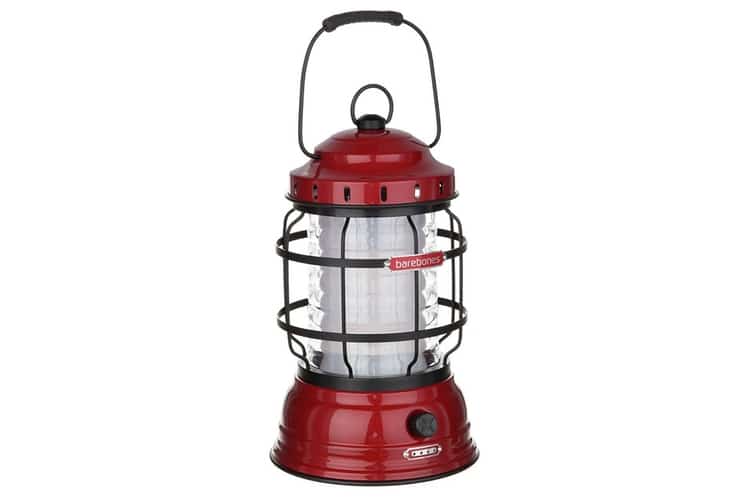 Barebones Forest Lantern
Old school meets new school with steadfast precision on the Barebones Forest Lantern. It runs on a Li-Ion battery that can be recharged via USB and uses an ambient LED light with 325 Lumen output for illumination. Thanks to the soft light and steel construction, the lantern will never get too hot to the touch. Okay, so maybe it's mostly new school, but who can argue with that?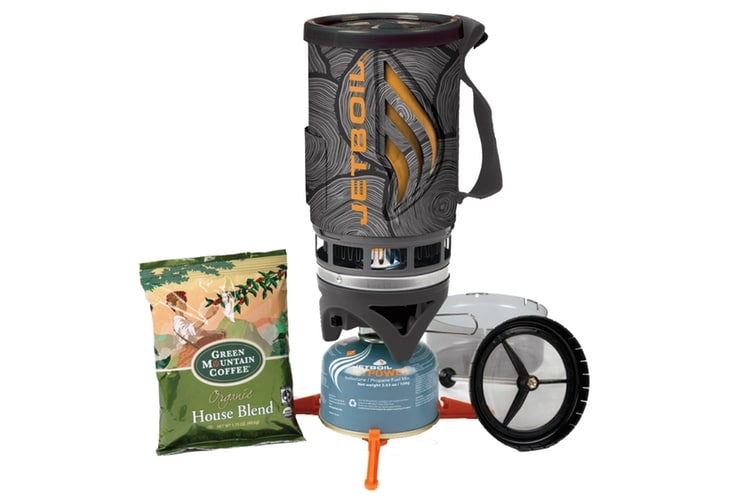 JetBoil Flash Stove + French Press
If the previously listed coffee brewer was just a touch too rudimentary, by all means go the more scientific route with the JetBoil Flash Stove + French Press. This baby is packed with all the essentials like an adjustable stainless steel burner, pour spout, strainer, coffee press, fuel canister stabiliser and more. JetBoil's reliable contraption will guarantee your morning coffee is as memorable as the mountaintop view.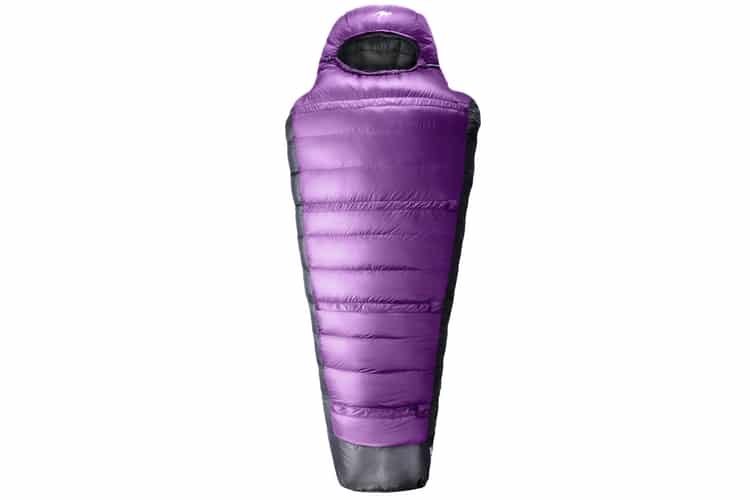 Kammok Thylacine Down Sleeping Bag
We feel warmer just by looking at Kammok's legendary sleeping bag. It uses lightweight, high tenacity fabric and advanced insulation to deliver the utmost tier of comfort and versatility. Trademarked Customfit technology gives users control over width and length dimensions. Meanwhile, the little kangaroo emblem at the top warms us Aussies where it really counts: right in our hearts.