Mother's Day Gift Guide 2018
Mother's Day is right around the corner and if you're like most men, you're hoping that the whole gift-finding process will be a relatively painless endeavour. To virtually guarantee as much, we've put together this trusty guide just for you. All you need to do is read, click, order and give. Indeed, it can't get any easier than that. And while we won't be so presumptuous as to say we know exactly what your mum wants this year, we've definitely covered as many bases as we can muster. As a result, it's more or less a sure thing that you'll find something on our list to make her Mother's Day a great one. To put it another way: we've got you covered, mate. Here's our Mother's Day Gift Guide for 2018.
You'll also like:
2018 Valentine's Day Gift Guide For Her
Mother's Day Gift Guide 2017
Fathers' Day Gift Guide 2017
Just Because
There are some things in life that few mothers can resist. Hence, we begin our guide with a handful of guaranteed mum pleasers.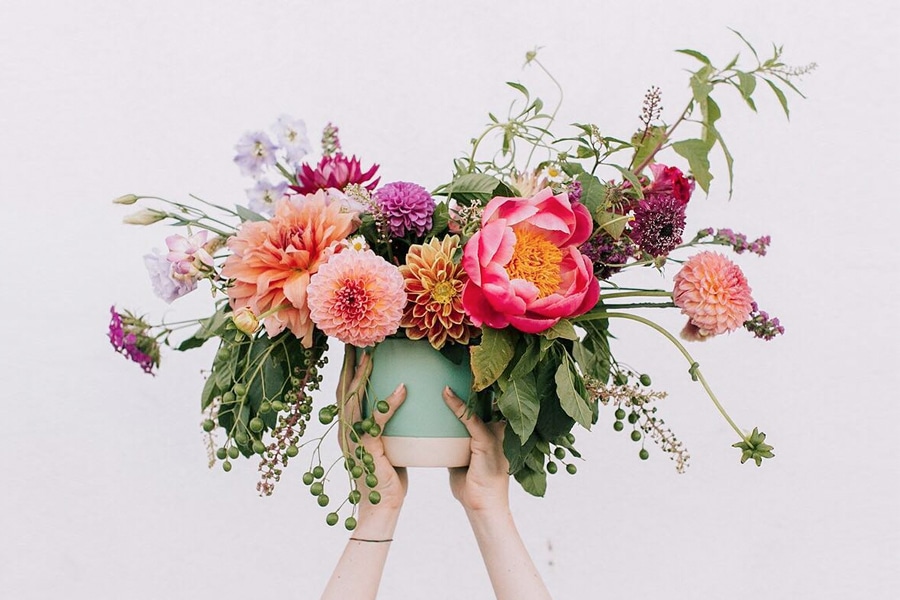 Flowerfox Flower Bouquet
A beautiful bouquet of flowers has been putting smiles on women's faces for centuries now, and who are we to argue with tradition? Speaking of which, Melbourne's Flowerfox not only has a stunning variety of flora at their disposal, but they'll deliver expertly curated bouquets straight to Mum's door. Gift giving can't possibly get less painless.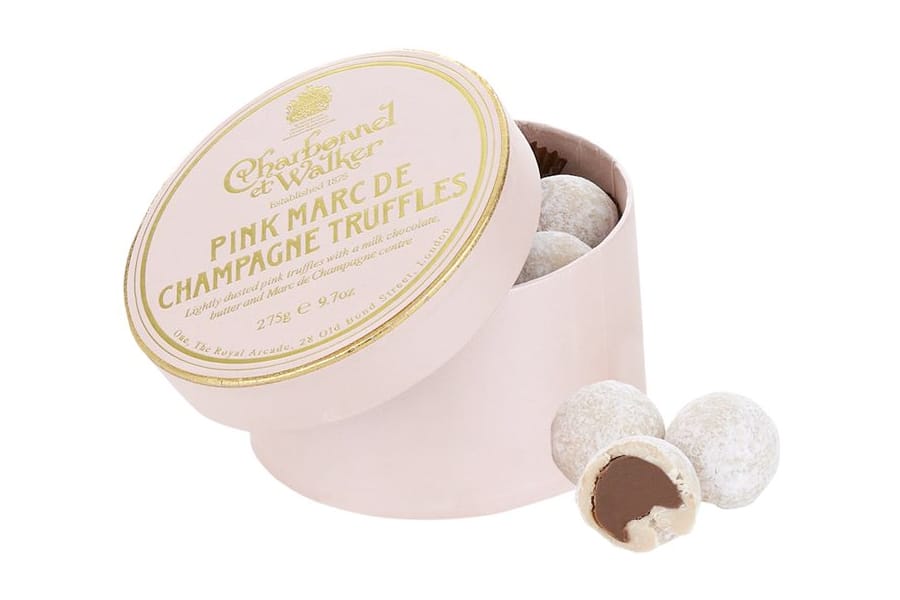 Pink Marc De Champagne Truffles
Similar to flowers, quality truffles are one thing that no able-bodied female declines. Satisfy your mother's sweet cravings by grabbing her a box of Pink Marc De Champagne Truffles. Each truffle pairs white chocolate with a hint of strawberry and a champagne centre. Call it the best of all indulgences in one bite.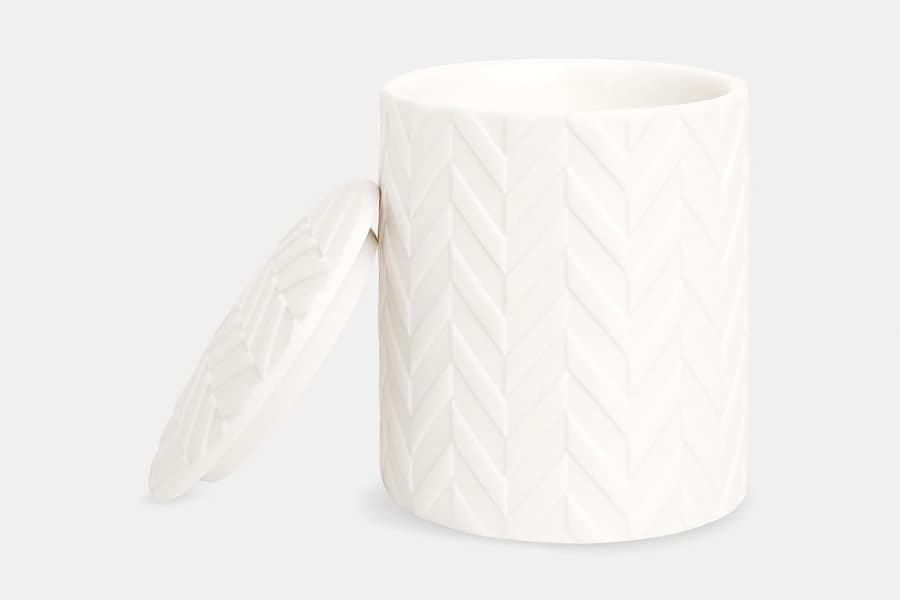 Kikki.K Scented Candle
Housed in a stylish porcelain vessel, the Kikki.K Scented Candle blends notes of lemongrass and ginger to aromatic perfection. Not only will the alluring fragrance infuse the home with olfactory zest, but the porcelain vessel will likewise spruce up any modern interior.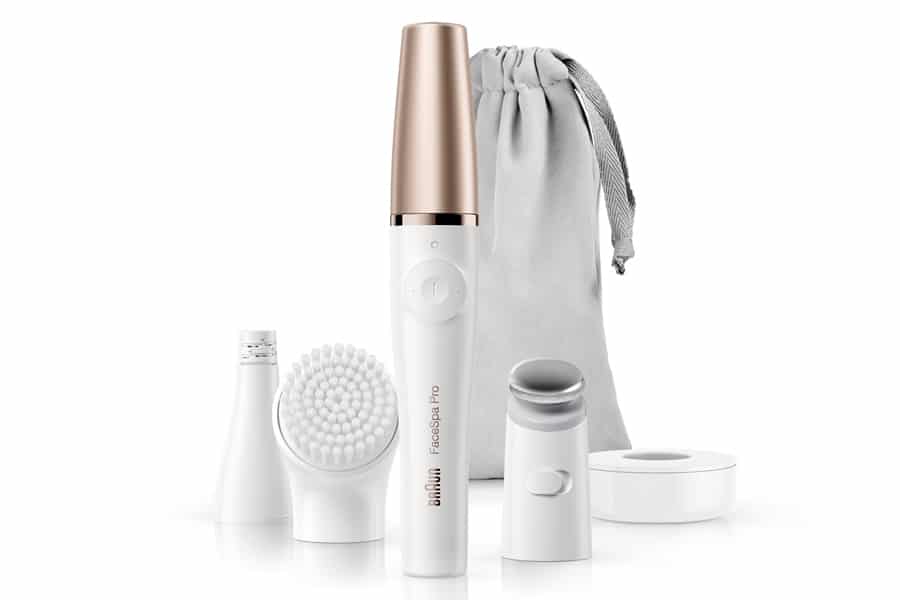 Braun FaceSpa Pro 911 Epilator
Why send your mum to the spa when you can send the spa to your mum? Specifically, you can get her the FaceSpa Pro 911 Epilator from Braun. It's the world's first device to put epilation, cleansing and skin toning in one place. Suffice to say, your mum will be feeling great and looking even greater.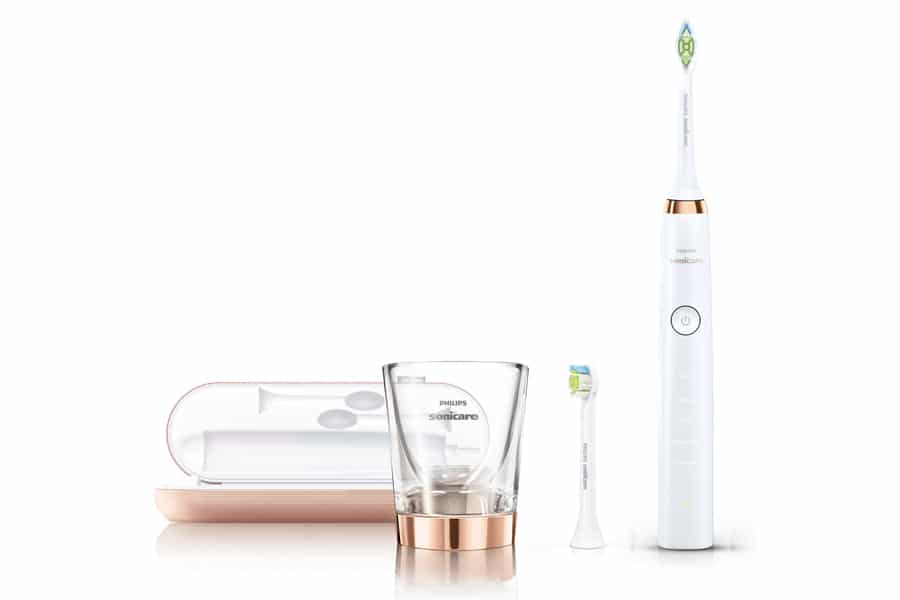 Philips Sonicare Diamond Clean Toothbrush
While not a beauty product per se, the Philips Sonicare Diamond Clean Toothbrush will surely have your mum's teeth looking their pearly best. Giving this bathroom essential a touch of discernible elegance is a rose gold profile. And to those who think an electric toothbrush is arguably too practical a gift for Mother's Day, just wait and see how much she loves this thing.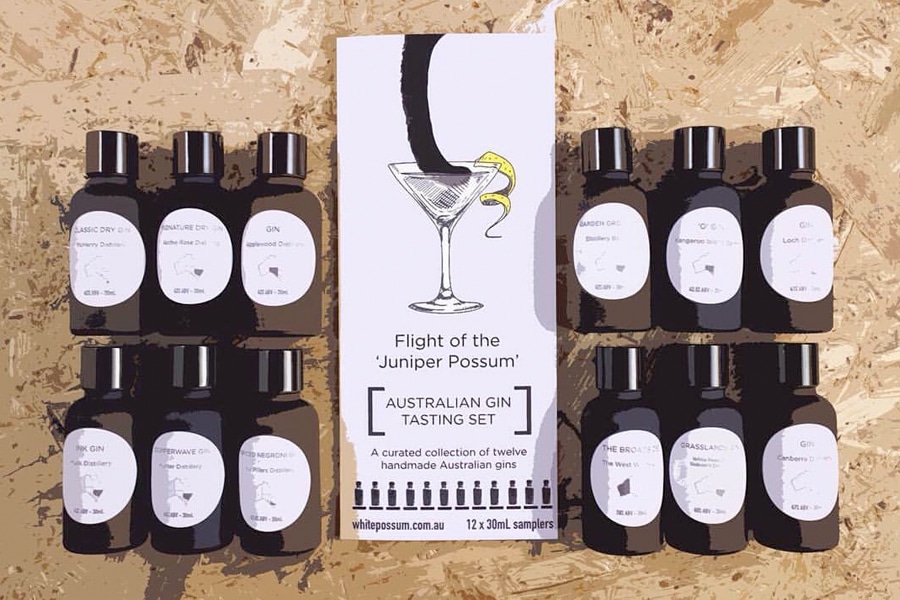 Flight of the Juniper Possum – Australian Gin Tasting Set
Give your mum a boozy botanical boost with this Australian Gin Tasting Set from Flight of the Juniper Possum. Consisting of 12 handcrafted gins–each one presented in a matte black glass bottle–the set is guaranteed to make her Mother's Day a good one, albeit one she might not remember the next day.
The Active Mum
Staying in shape has never been as popular amongst the older crowd as it is right now. Presuming your mum is fitness tracking with the rest of them, you can do no wrong by getting her one of the following gifts for Mother's Day.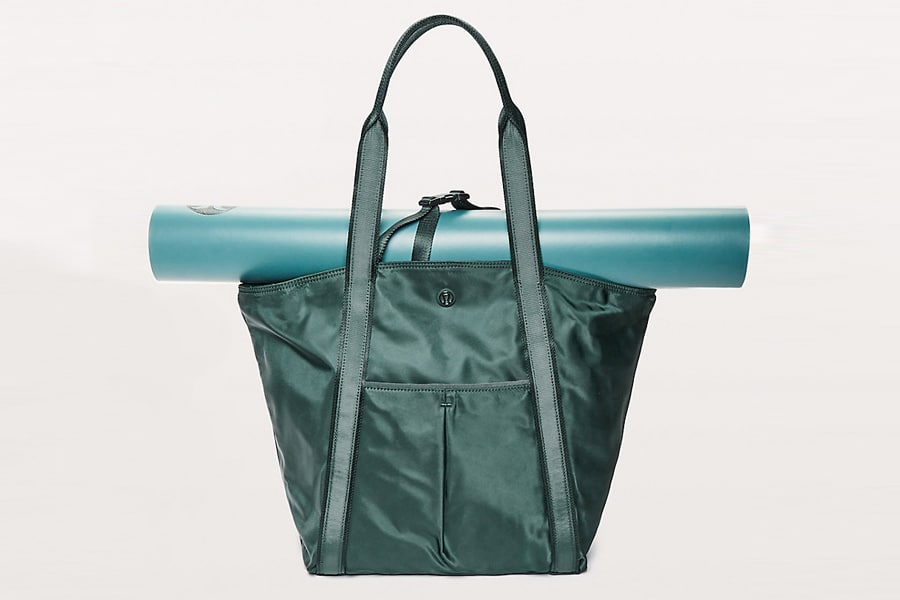 Lululemon Live Free Tote
Whether your mum's hitting the yoga studio or the beach, the Live Free Tote from Lululemon will have her rolling up with efficiency and style. Made of durable and easy-to-clean fabric, the lightweight bag touts copious amounts of storage space and a streamlined design.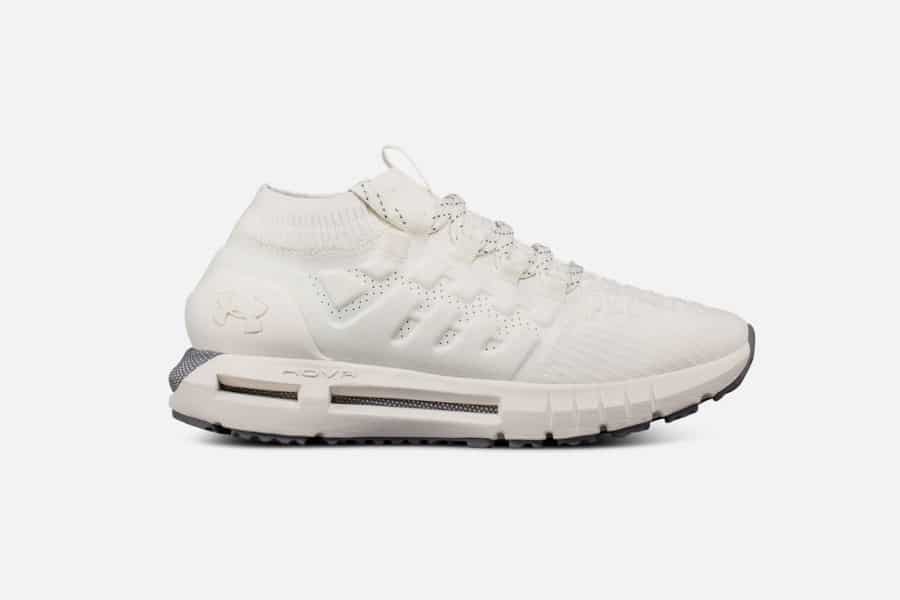 Under Armour UA HOVR Phantom Running Shoes
Under Armour excels at high-performance gear and apparel, and the brand's Phantom Running Shoes are naturally no exception. Bolstered by UA HOVR technology, the kicks are virtually unrivalled in terms of comfort and support. With these babies on her feet, your mum will be looking for excuses to get outdoors.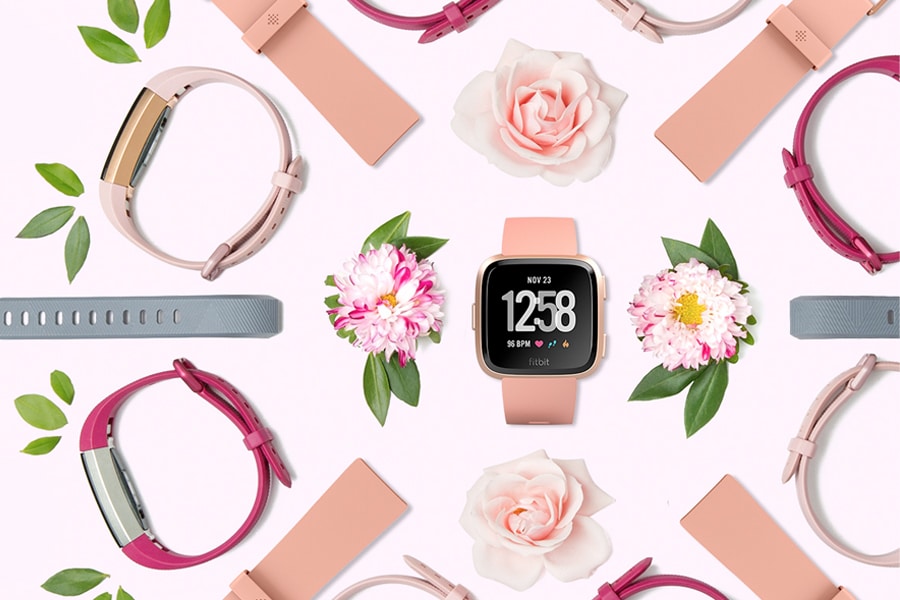 Fitbit Versa
There might be a zillion different fitness tracking companies on the market, but somehow Fitbit still overshadows them all. Accordingly, the Fitbit Versa smartwatch is as stunning in design as it is optimal in performance. Plus, it can go for four days without needing a recharge. Get one for mum to see her life get changed before your very eyes.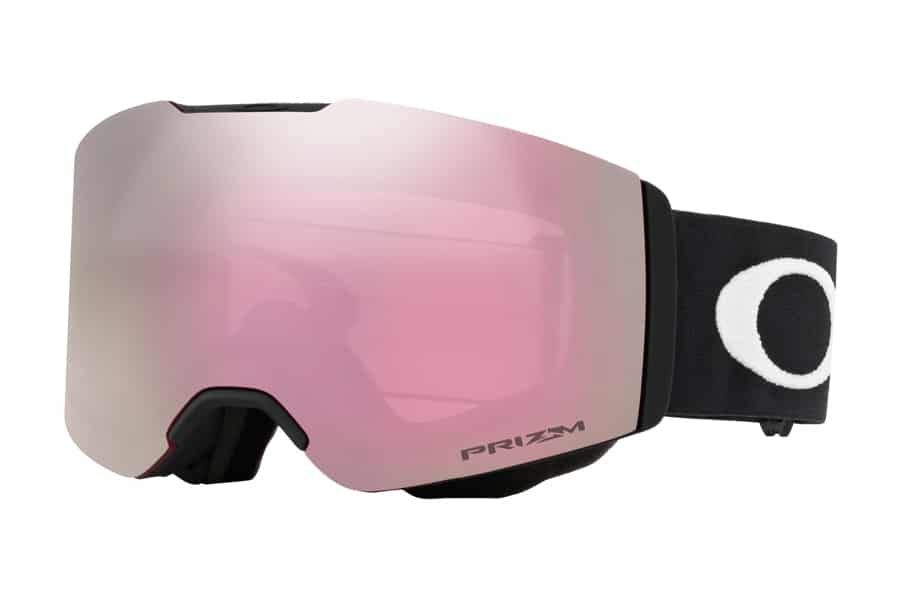 Oakley Fall Line Snow Goggles
Does your mum still hit the slopes every now and then? If so, she'll absolutely love the Fall Line Snow Goggles from Oakley. Equipped with Prizm technology–which optimises colour contrast and provides maximum visibility–the goggles simply emanate with sleekness and fortitude. If you don't get them for mum, it's because you're afraid she'll look cooler than you do.
The Entertainer Mum
If your mum is the type who's always entertaining guests, show her you're paying attention by grabbing one of the gifts below.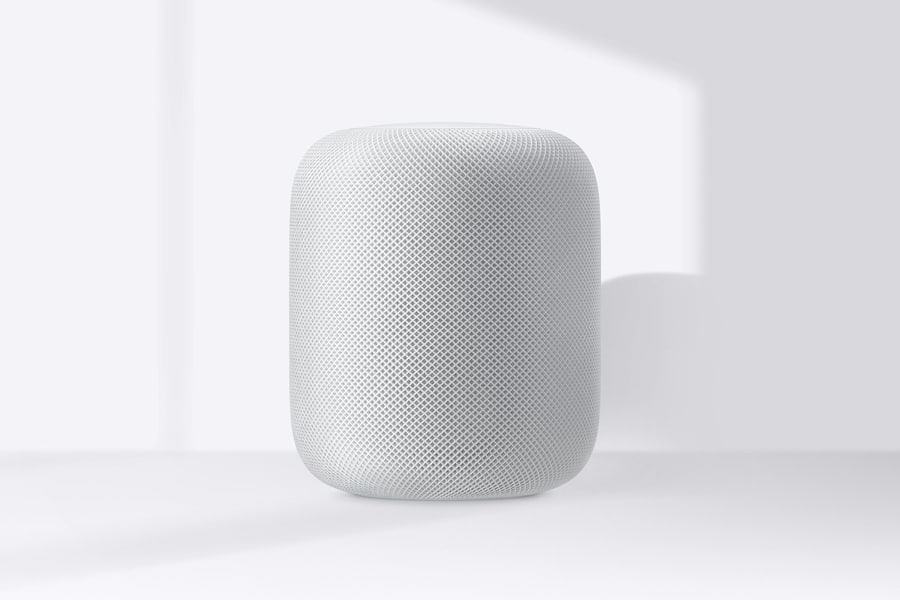 Apple HomePod
Like so many great products from Apple, the HomePod is both streamlined in design and brilliant in performance. In addition to offering steadfast compatibility with peripheral devices, the compact speaker delivers remarkably powerful sound. It's party time.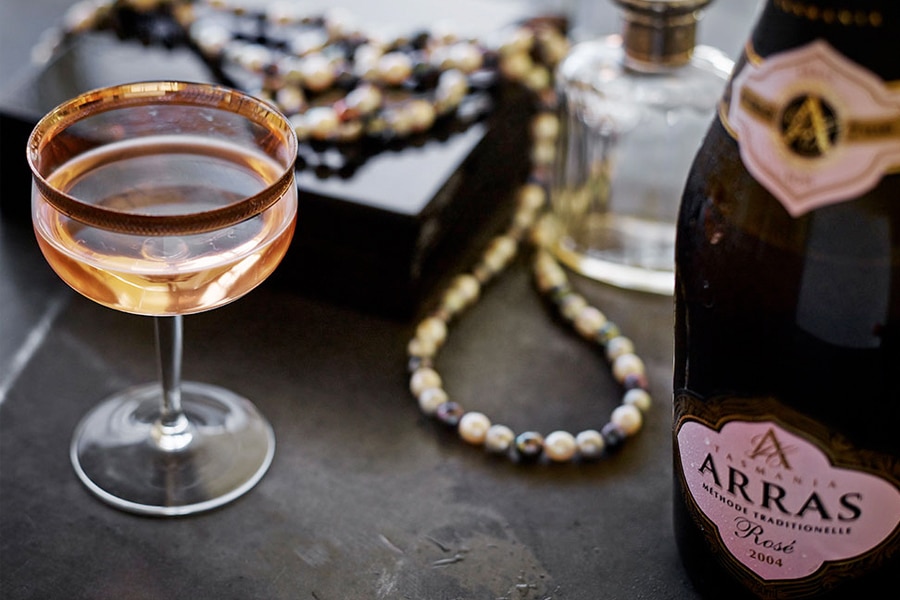 House of Arras Rose Sparkling Wine
Before you were born, Mum could throw back shots with the best of them, but nowadays she and her peers prefer a delicious glass of sparkling wine. For that, House of Arras has her covered, assuming you put a bottle of their Rose Sparkling Wine in her hands on Mother's Day.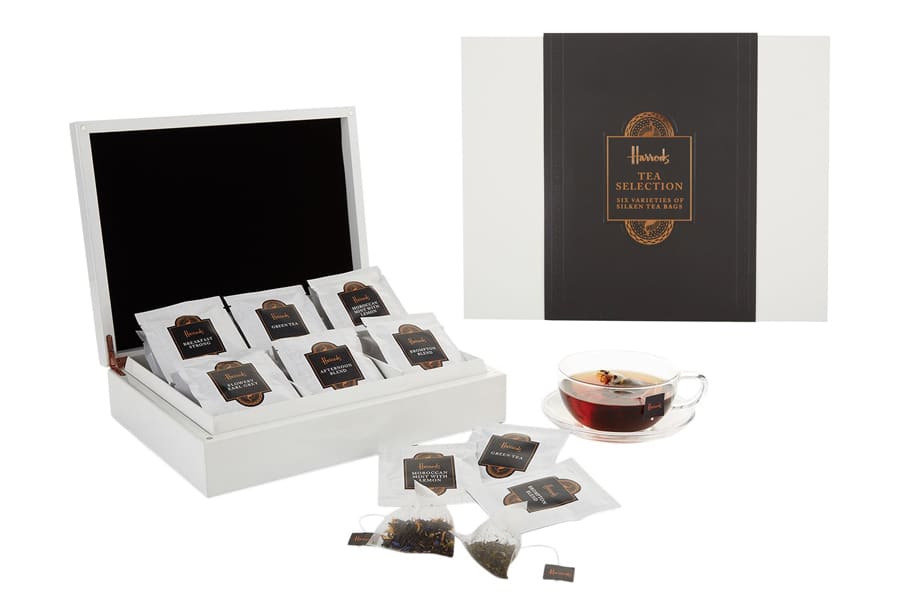 Harrod's Wooden Caddy Tea Selection
For those lovely afternoon get-togethers, perhaps your mum and her friends would prefer an exquisite selection of quality teas. In that case, check out the Wooden Caddy Tea Selection from Harrod's. It hosts an array of soothing, popular blends, each one coming inside a silken bag.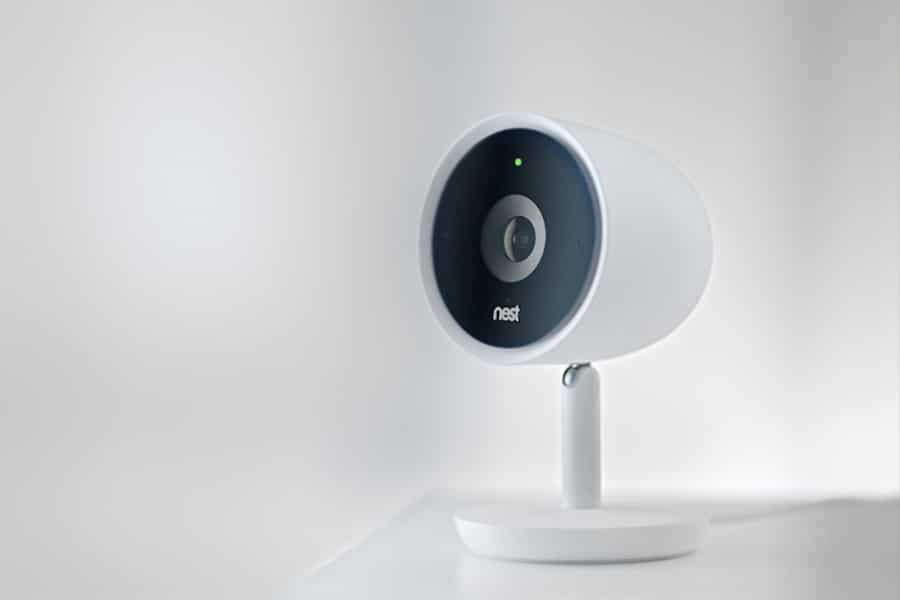 Nest Cam IQ Indoor
Sometimes our mums can be too generous, allowing all sorts of strangers into the home. What if one of those strangers sneaks into a bedroom when she's not paying attention, or returns to the house when she's not around? Help your mother keep an eye on her precious possessions by snagging her a Nest Cam IQ Indoor, which monitors the home with supreme precision and intelligence. Not only can it ward off intruders by way of a loud microphone, but it can even distinguish faces using sate-of-the-art technology.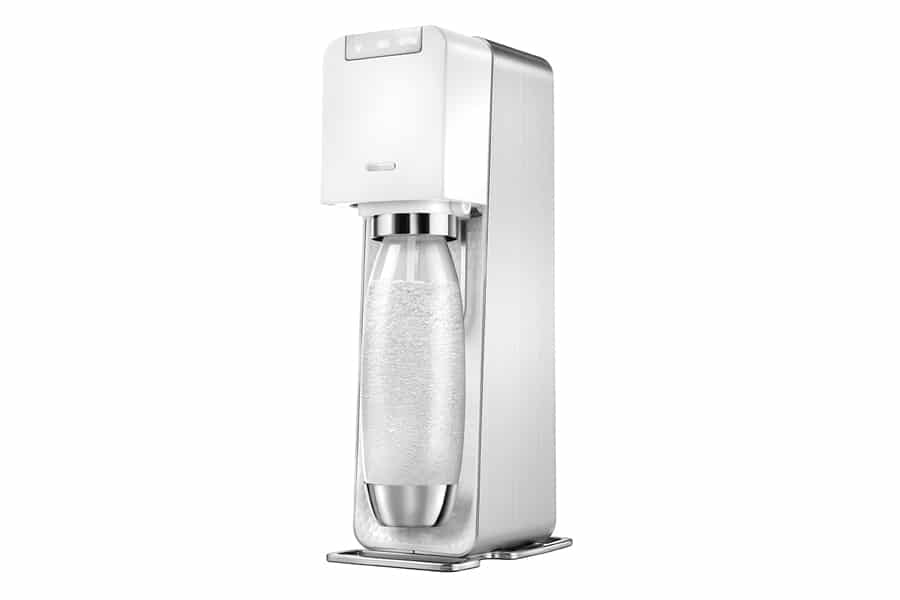 SodaStream Mother's Day Gift Pack
If you think fresh sparkling water is overrated, then you haven't tried it yet. See what all the fuss is about by picking up a Mother's Day Gift Pack from SodaStream. Included in the set is a sparkling water maker, carbonating bottles, and adjoining flavours like ginger beer or lemon lime bitters. Beverages don't get more refreshing than this.
The Creative Mum
Now that you're a grown man with his own life and responsibilities, your mum gets to sit back and let those creative juices flow. Help make it happen by scoping the gifts below.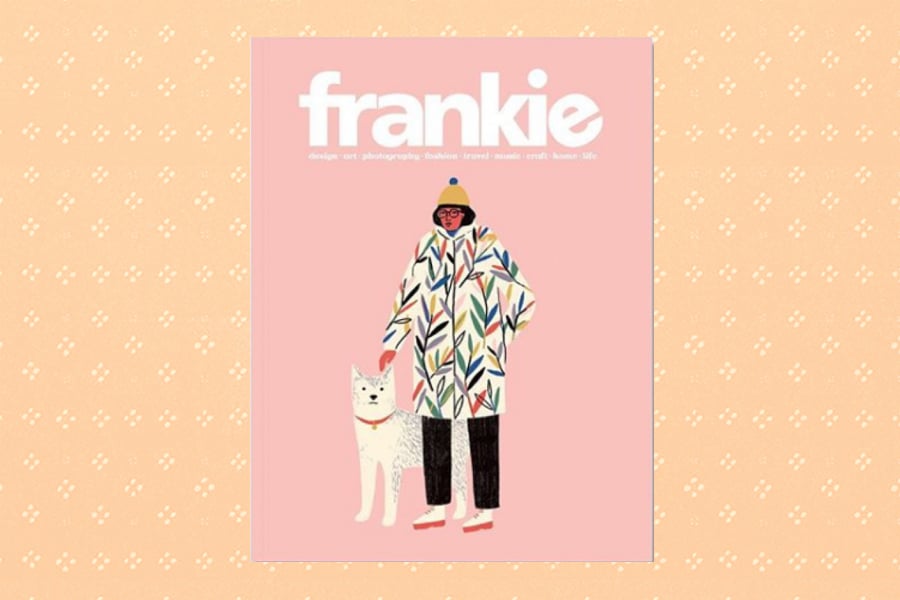 Frankie Magazine Subscription
For all things style and creativity, look no further than the acclaimed Frankie Magazine. Get your mother a 12-month subscription so she can stay on the cutting edge of global design, creative and fashion. If she's not inspired, she'll at least be entertained.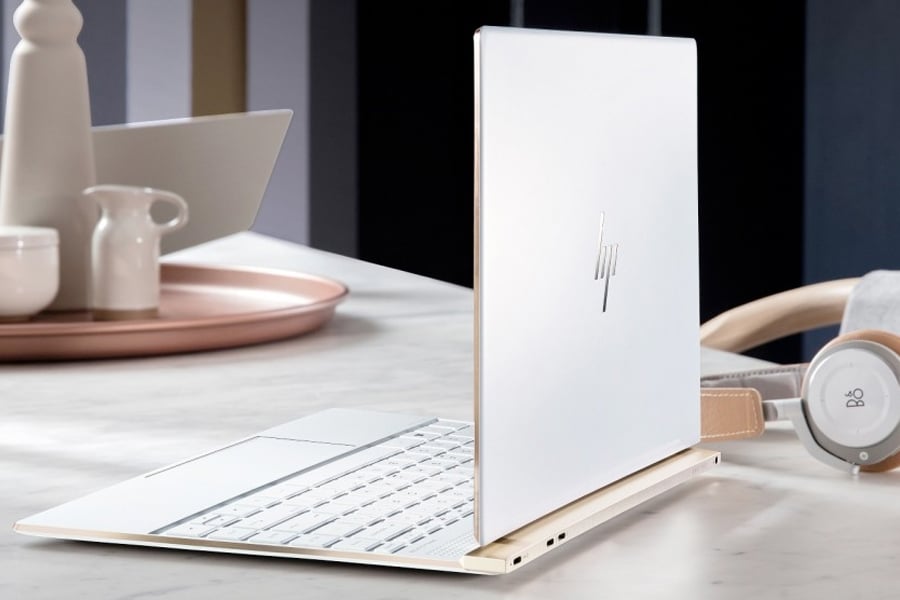 HP Spectre Ceramic White Laptop
Infusing remarkable technology with extra visual prowess is the HP Spectre Ceramic White Laptop. Touting an eye-catching, lightweight body, the device additionally delivers copious amounts of speed and power. With this laptop at your mother's disposal, the possibilities are simply endless.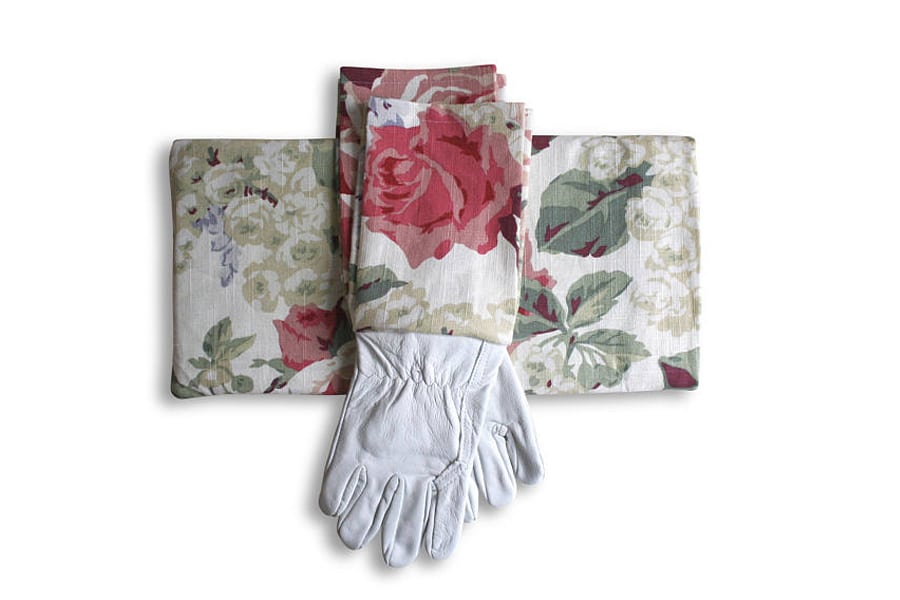 Monaco Pinky Gardeners Giftset (Kneeling Pad & Gloves)
If your mum gets handy in the garden (which is reportedly quite therapeutic), she'll absolutely love the Monaco Pinky Gardeners Giftset. Not only are the pad and gloves handmade using premium materials, but they feature downright gorgeous floral patterns.
The Fashionable Mum
If your mum has an eye for fashion, then that same eye will go wide with delight should you get her one of the gifts below.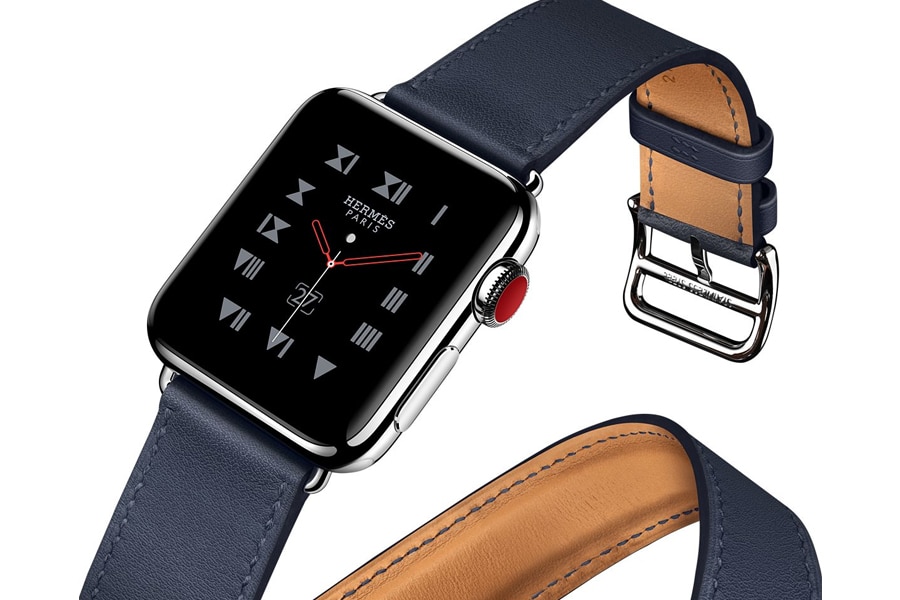 Apple Watch with Hermès Leather Bands
Offering the best of both style and technology, the Apple Watch with Hermès Leather Band is a match made in luxury heaven.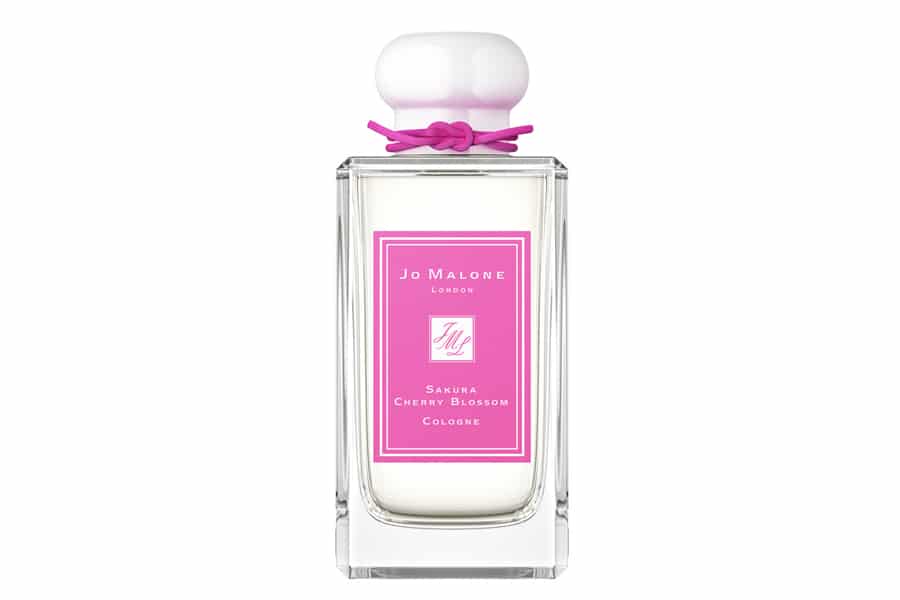 Jo Malone London Sakura Cherry Blossom Limited Edition Cologne
Bolstered by a floral and citrusy accord, the London Sakura Cherry Blossom Limited Edition Cologne from Jo Malone gives off all kinds of springtime vibes. Your mum (and those around her) will feel more refreshed after one splash.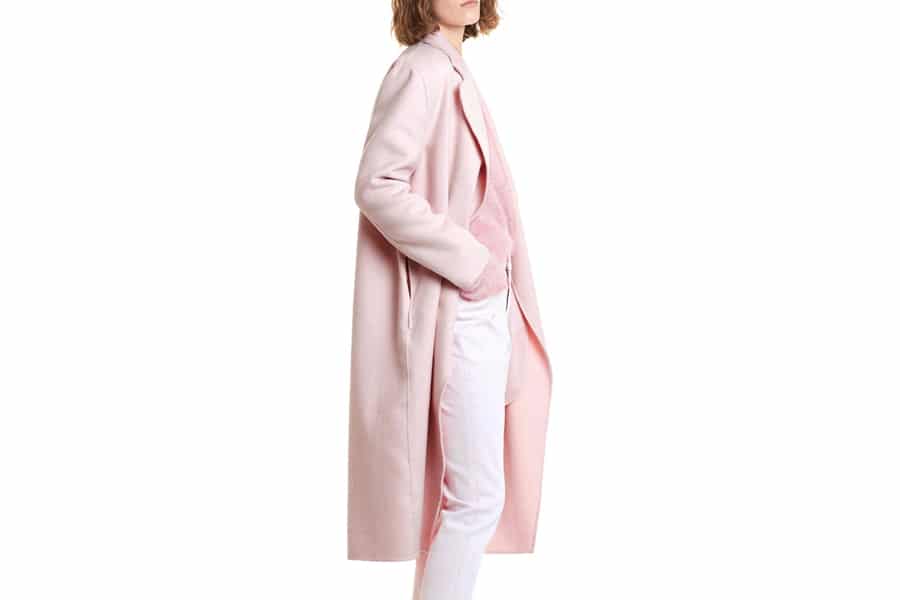 Country Road Double Face Wool Coat
If you really want to show Mum you care this holiday, wrap her in Country Road's Double Face Wool Coat. Finished by hand and awash with soft hues, the coat will lift her spirits before she's even tried it on.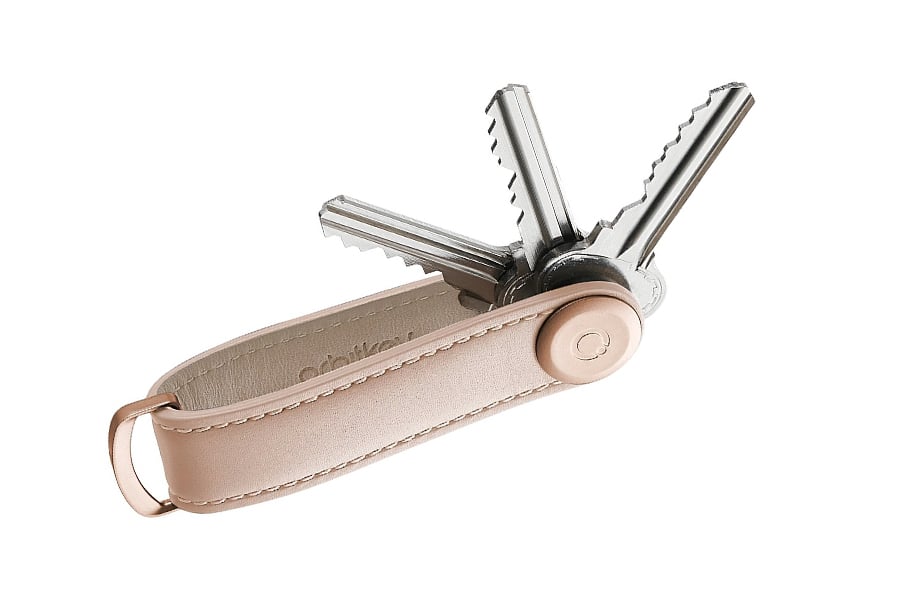 OrbitKey Premium Leather Orbitkey 2. 0 (Blush with Blush Stitching and Rosegold Mechanism)
Pairing function and fashion with compact precision is the OrbitKey 2.0 with blush stitching and rosegold mechanism. Your mum might whip this baby out just to pet its smooth leather exterior.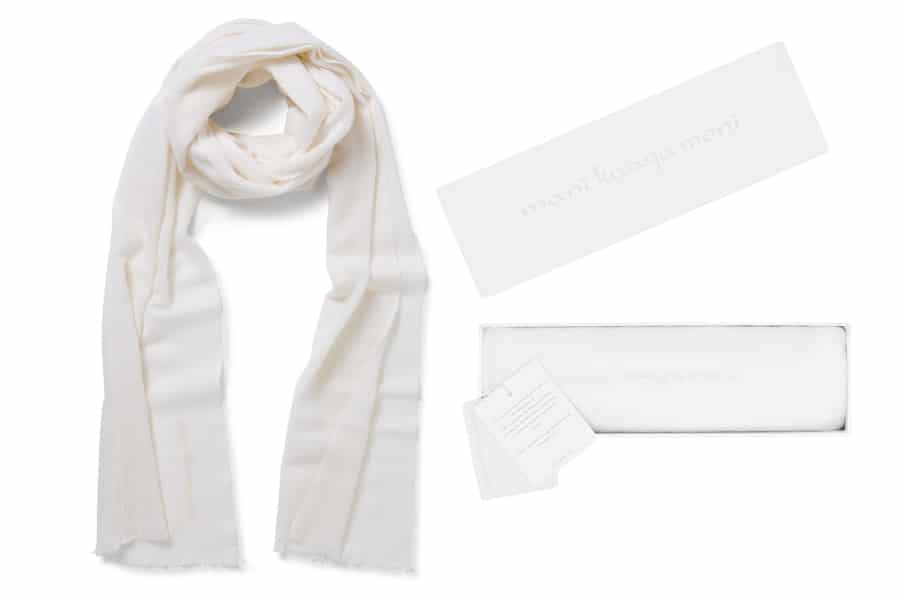 Mani Kaaga Moni 100% Cashmere Knitted Scarf
Available in a variety of colours, the Mani Kaaga Moni 100% Cashmere Knitted Scarf brims with quality and elegance. Giving the accessory an extra touch of distinction are delicately frayed edges and a Mani Kaaga Moni signature. Your mum will literally gasp with delight when she pulls this one out of the gift box.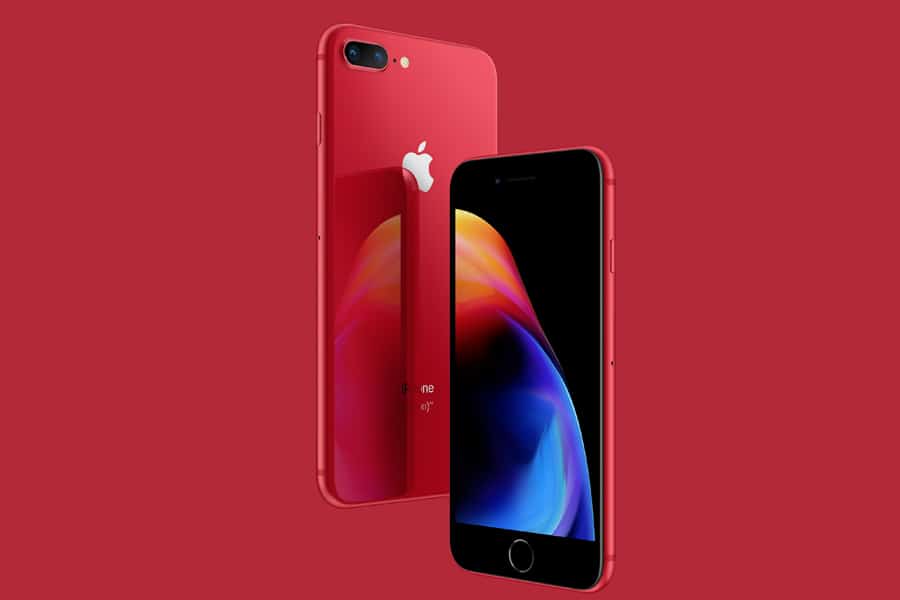 iPhone 8 and iPhone 8 Plus (PRODUCT)RED Special Edition
The new (PRODUCT)RED iteration of the iPhone 8 and 8 Plus puts a striking visual spin on the classic device, with a portion of every purchase going toward AIDS research. Mum will be so proud of her thoughtful little man!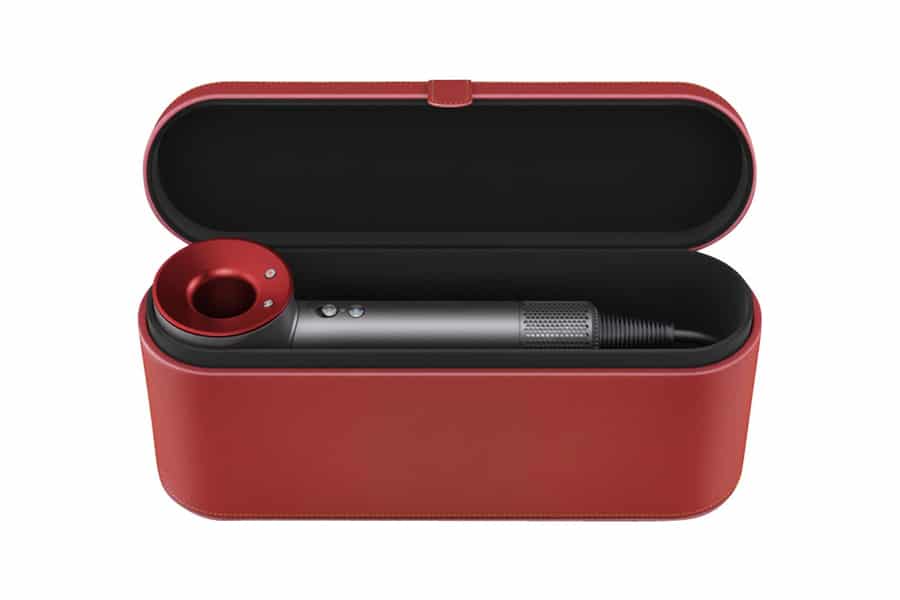 Dyson Supersonic Hairdryer (Red Edition)
While we still have red on our minds, allow us to introduce this Supersonic Hairdryer from Dyson. It touts a stunning iron red colour and comes in a red case. It's also one heck of a quality hairdryer.
Have you subscribed to Man of Many? You can also follow us on Facebook, Twitter, and Instagram.