Handling global catastrophe like it's their jobs, the world's matriarchs continue to impart positive vibes and unconditional support upon the people they love. With Mother's Day right around the corner, now is your chance to return the favour. Use our following gift guide to make the moment count, choosing between a full spectrum of killer products and coveted categories. Click and buy while supplies last and then give as you've never given before. This one goes out to you, Mum!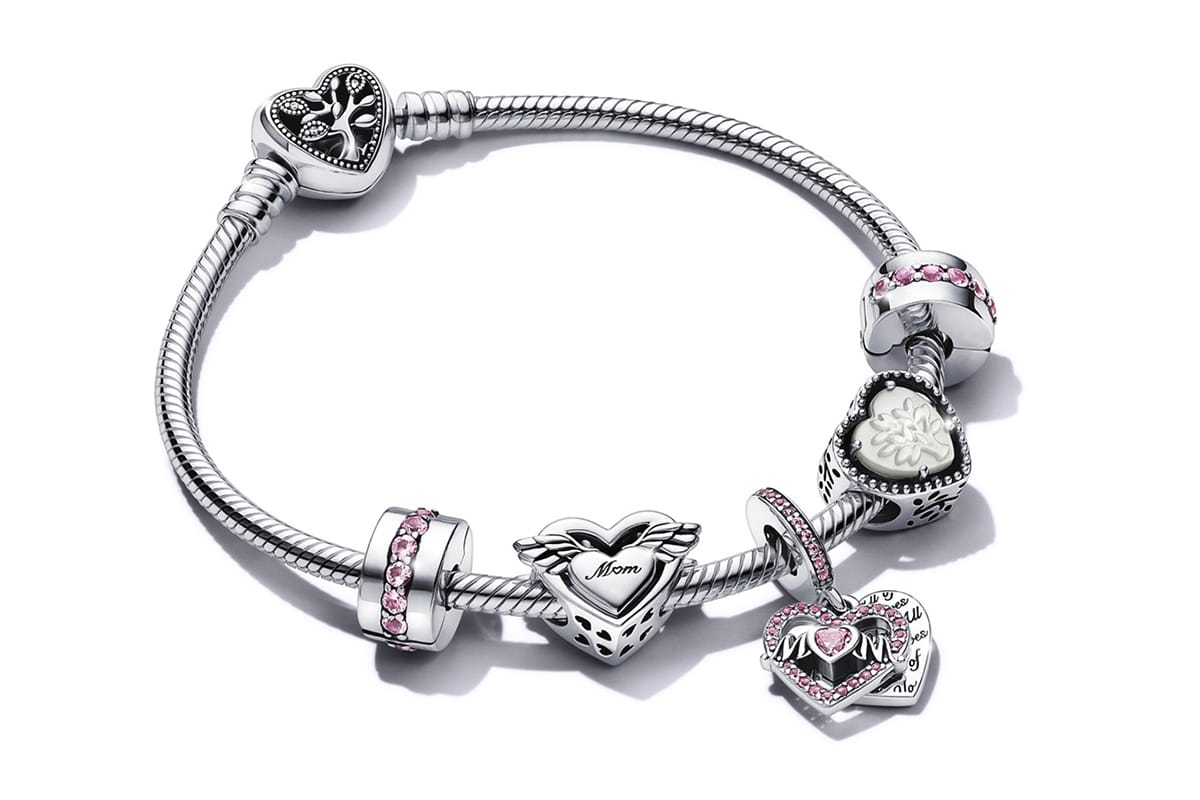 Pandora Moments Snake Chain Bracelet with Family Tree Clasp
Danish jewellery maker Pandora's new Mother's Day collection invokes classic motifs like hearts, infinity symbols and family trees to represent love and gratitude. Expertly crafted and hand-finished, each piece balances style and sentiment to pay tribute to all the amazing mothers out there.
As the world's largest jewellery manufacturer, the brand always keeps its price points well within reason while offering high-quality design and materials. If you can't find something special in their Mother's Day section, you're just not looking hard enough.
For a taste of what this brand is all about, check out the Pandora Moments Snake Chain Bracelet with Family Tree Heart Clasp ($99). Featuring an openwork heart-shaped clasp design and sparkling cubic zirconia, the bracelet is a sweet reminder of the importance of family bonds. Add a selection of meaningful charms, available for separate purchase, to complete the bracelet.
This Mother's Day, surprise your mum with sparkling jewellery from Pandora – she will love it.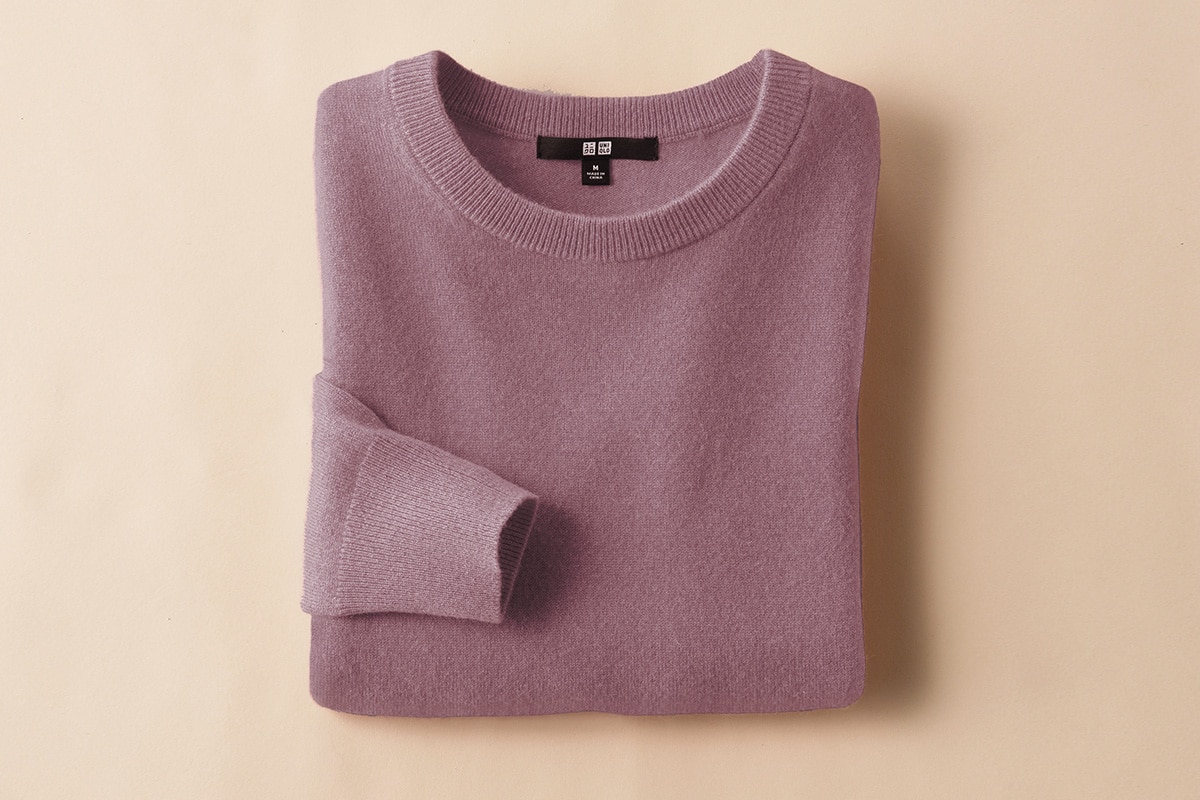 Uniqlo Cashmere Crew Neck Sweater
Japanese retailer Uniqlo offers a wide range of gifts that can fit any mother's style and personality. Leaving no customer behind, the hugely popular brand runs the full gamut in terms of designs, materials, and price points alike. When it comes to everyday essentials, in particular, we can think of no better place to shop.
If your mum has a penchant for cosy apparel—and she definitely does—Uniqlo has her covered. Crafted from 100% cashmere (aka the "jewel of fabrics"), their soft cashmere crew neck sweater comes available in over 29 striking colours and is a great way to treat mum to something classic and special. Recently updated, it's now softer than ever before and equipped with slightly longer ribbing on the cuffs. Bring in the versatile neckline and monochromatic silhouette and you have yourself a perfect piece of chilly weather apparel…and a perfect Mother's Day gift. – AU$129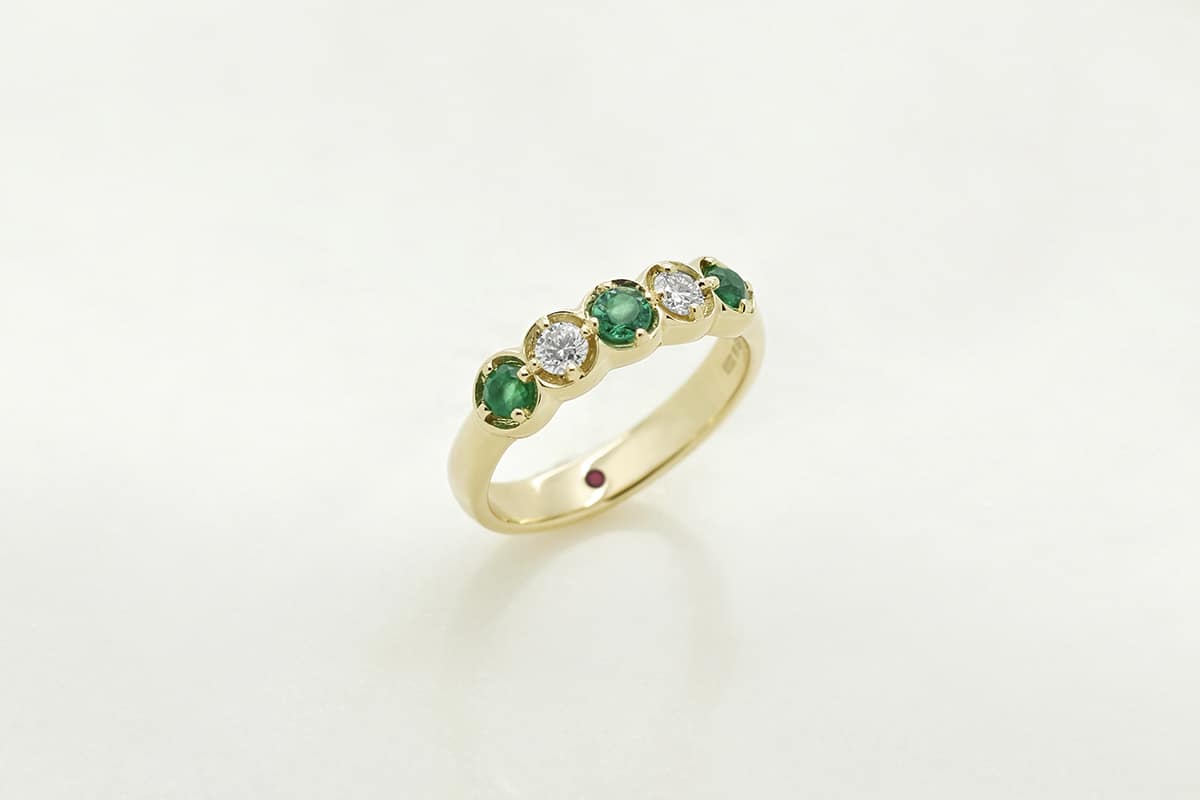 Taylor & Hart Eternity Ring
In partnership with Taylor & Hart
Finding common ground between a host of desirable tenets, eternity rings symbolise never-ending love, appreciation, and commitment. Between the subtle sparkle of their gemstones and the versatility of how they can be stacked or worn, these rings squeeze serious significance into a tight and luxurious package. While commonly used as wedding rings, they're just as often gifted as a token of renewed love.
Acclaimed jeweller Taylor & Hart explores the eternity ring to the fullest extent, thereby injecting the entire category with new meaning. Going well beyond the wedding band, these rings have taken on their own tier of symbolic importance. That makes them an ideal gift this Mother's Day, either for the mother of your children or even your own mum.
To peruse Taylor & Hart's current inventory is to discover an epic swath of materials, designs, and price points. See what leaps out at you and prepare to knock her socks off this Mother's Day. Her wide eyes and massive smile will say it all. That's the power of an eternity ring.
Buy it here (AU) Buy it here (US)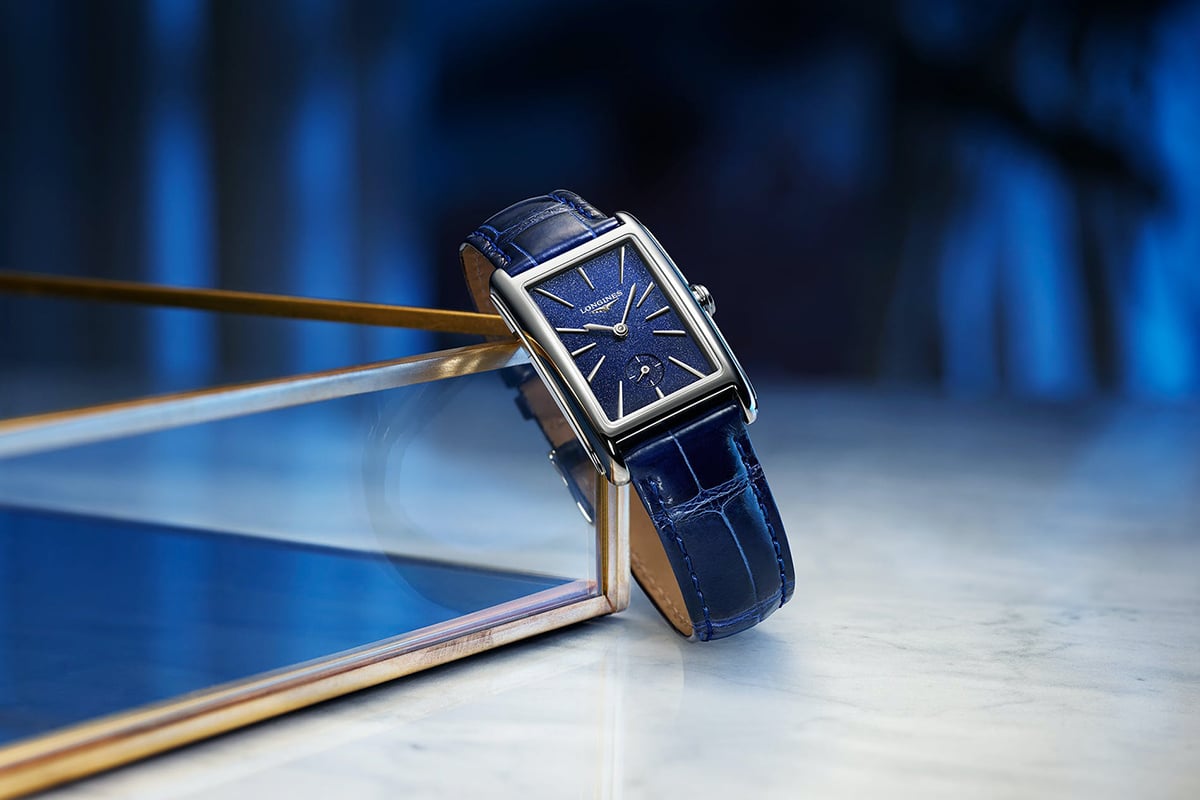 Longines DolceVita Watch
Longines recently unveiled the latest chapter in their brilliant DolceVita collection and it's an absolute showstopper. Inspired by Italy's "sweetness of life," the timepiece presents silver polished hands over a beautiful blue backdrop with softened lines. It's almost impossible to look away from this dazzling blend of subtle nuance and classical design…and that's just the dial face.
Truly dressed to impress, DolceVita affixes a blue alligator strap to its rectangular case of stainless steel. Luxurious is hardly the word to describe the impeccable interplay between these distinguished elements. It's all Swiss-made and spectacular and guaranteed to please, as if Longines would have it any other way. The sweetness of life, indeed. – AU$1,925
Buy it here (AU) Buy it here (US)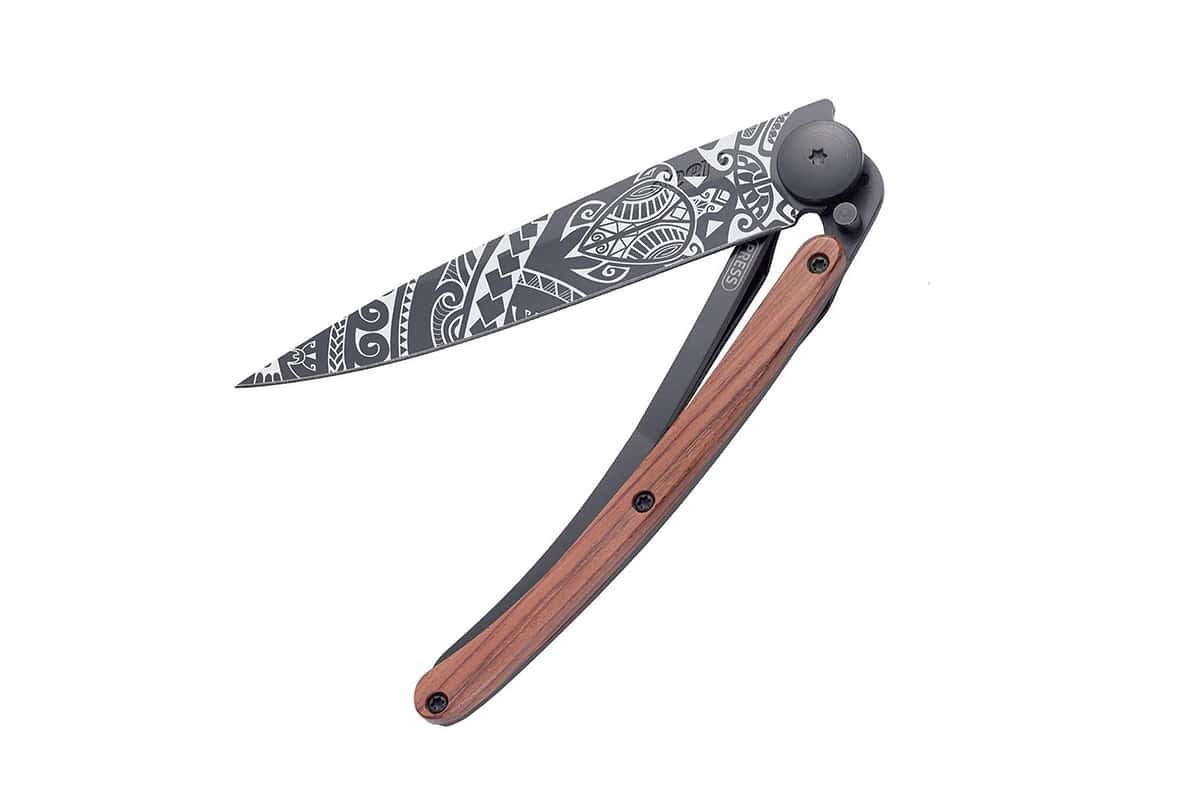 Custom Deejo Pocket Knife
A pocket-knife-loving mum is a better mum, in our opinion, or at least a cooler one. On the other hand, Deejo is no ordinary pocket knife, rather a work of art in EDC form. Choose between various materials and over 60 blade "tattoos," i.e. illustrations that lend each blade a signature aesthetic. – AU$90 and up
Buy it here (AU) Buy it here (US)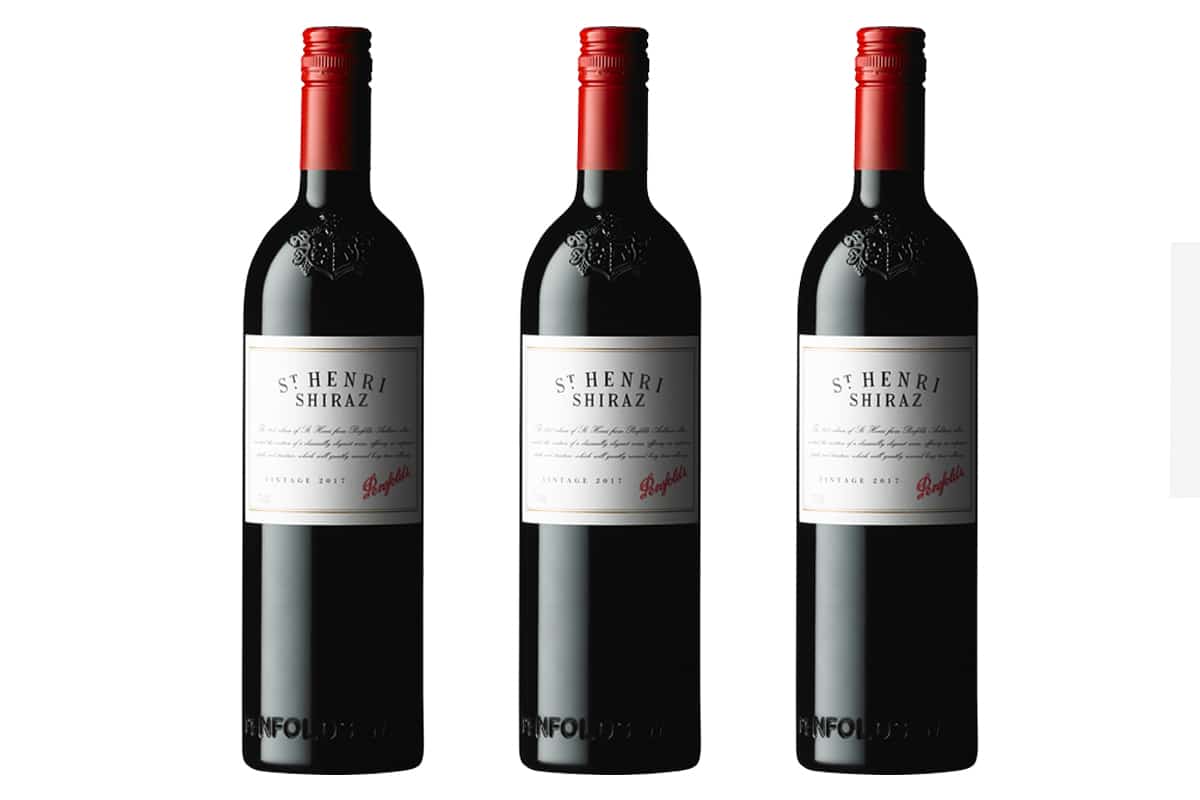 Penfolds St. Henri Shiraz
Existing in a class all its own, Penfolds St. Henri Shiraz delivers minimal oak character as a result of its unique maturation process. Full-bodied when young, the wine develops a softer texture and an earthy essence as it ages. Your mum's palate will be pleasantly surprised and forever changed.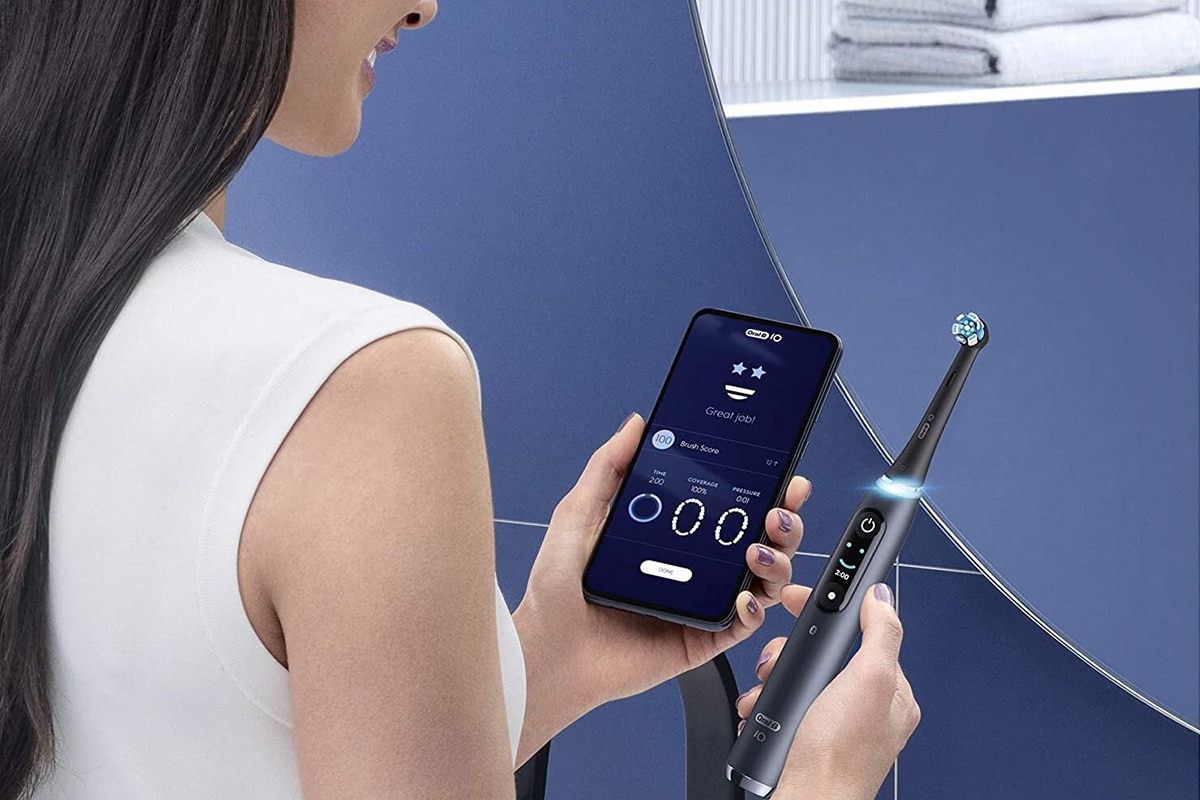 Oral-B iO9
Backed by a legion of five-star reviews, Oral-B's iO9 utilises all kinds of modern technology in its quest for the ultimate clean. We're talking AI recognition, 3D tracking, Bluetooth connectivity, real-time coaching, a built-in timer, various smart modes, a charging travel case, and more. It offers not just the gift of clean teeth, but fewer visits to the dentist as well. Who doesn't want that? – AU$399/US$300
Buy it here (AU) Buy it here (US)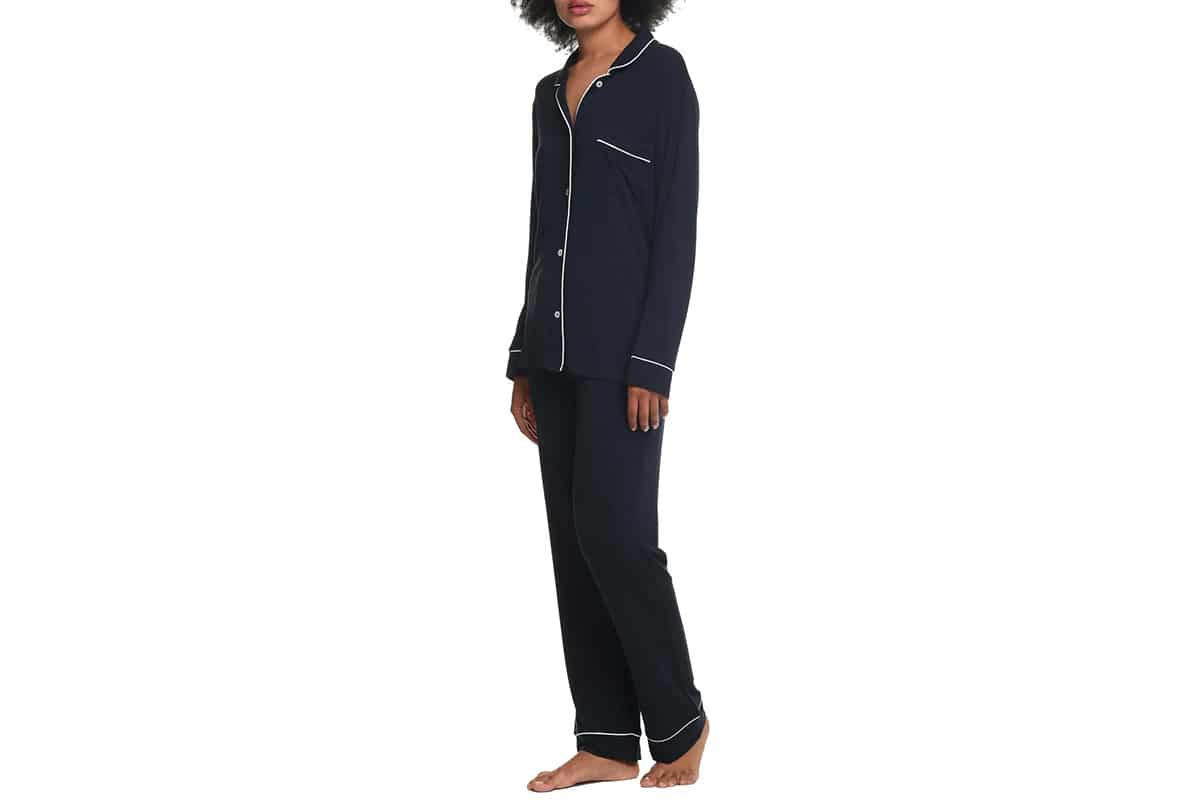 Papinelle Sleepwear
Papinelle's best-selling PJs are crafted from super-soft (and eco-friendly) Modal jersey and stretchy elastane. As a result, they feel cool to the touch and deliver a relaxed fit. Don't underestimate their pleasurable power. – US$105
Buy it here (AU) Buy it here (US)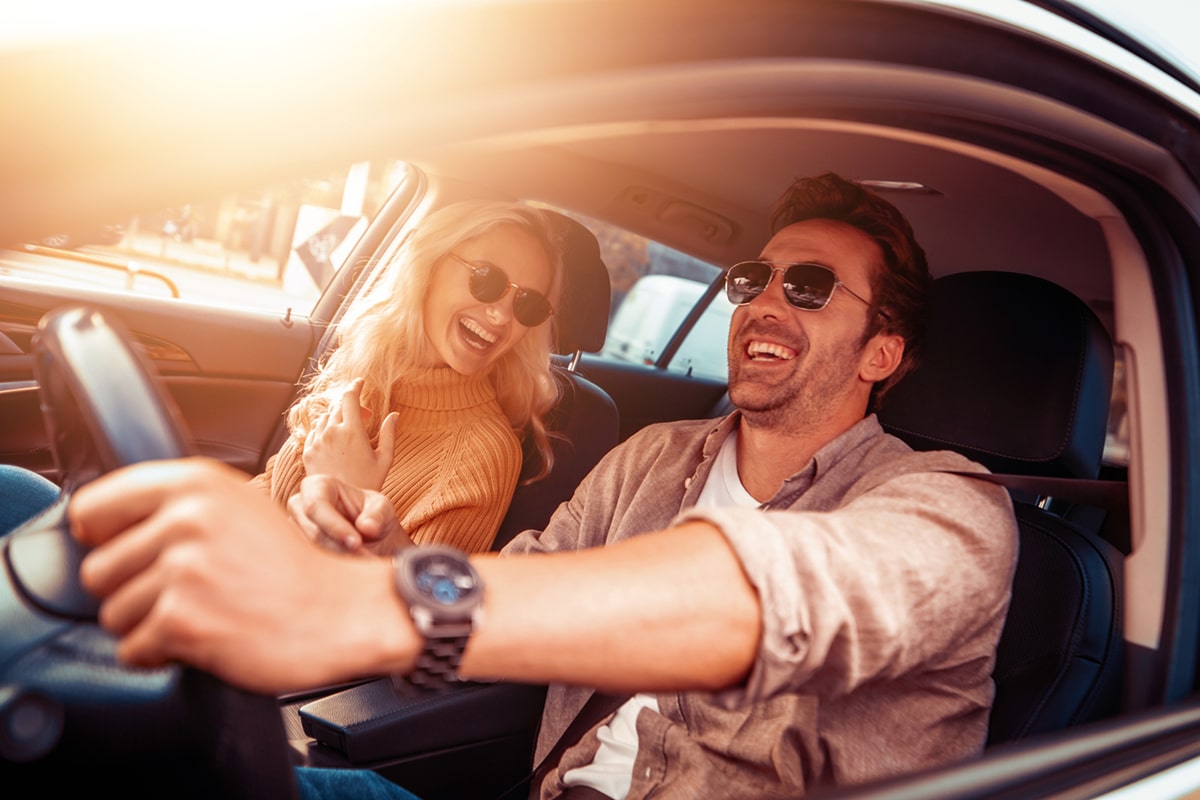 Carbar Subscription
The future of driving is here and it goes by the name of Carbar, aka Australia's #1 car subscription service. Not only do you get your own car 100% of the time, but insurance, rego servicing, and roadside assist are all included in your fixed weekly payment. Swap vehicles or cancel your subscription with just two weeks notice.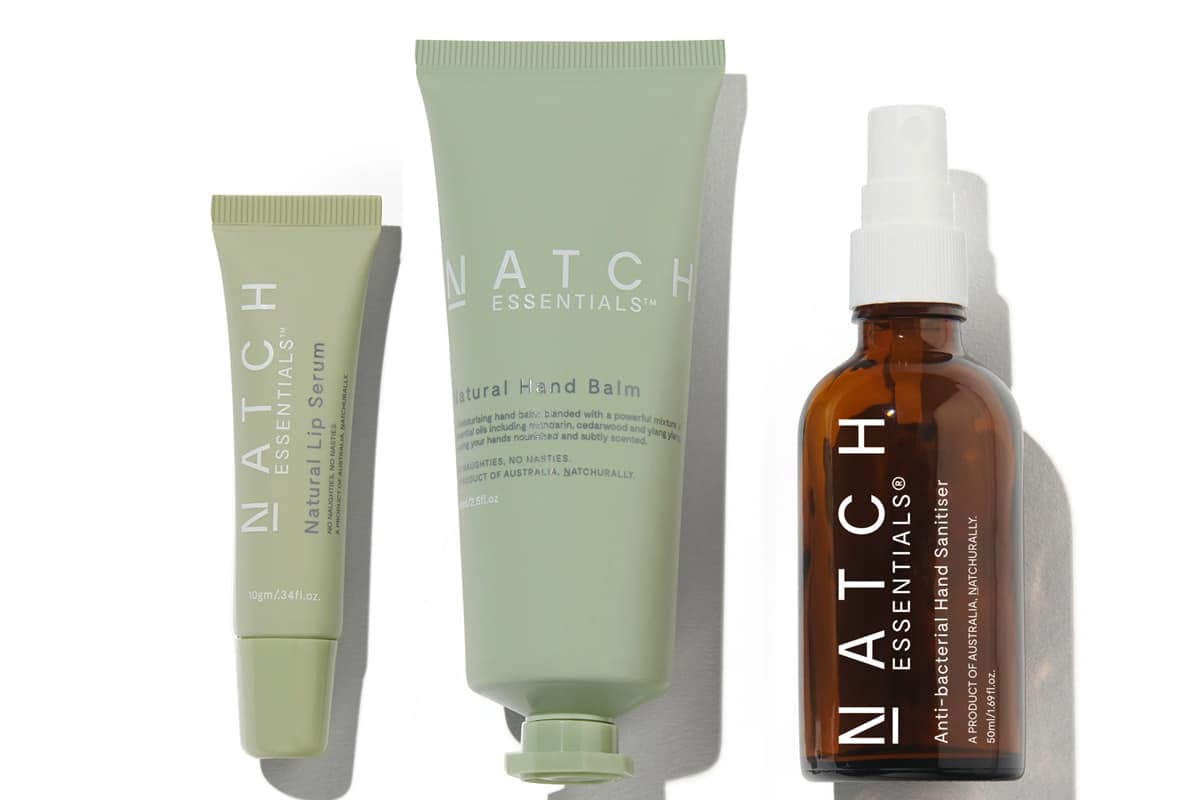 Natch Essentials
Putting a host of essentials in one place, this travel-friendly kit includes hydrating lip balm, premium hand balm, and high-quality hand sanitiser. Everything is neatly organised inside a cotton bag and branded box, meaning this gift is ready to go as soon as you order it. – US$47
Buy it here (AU) Buy it here (US)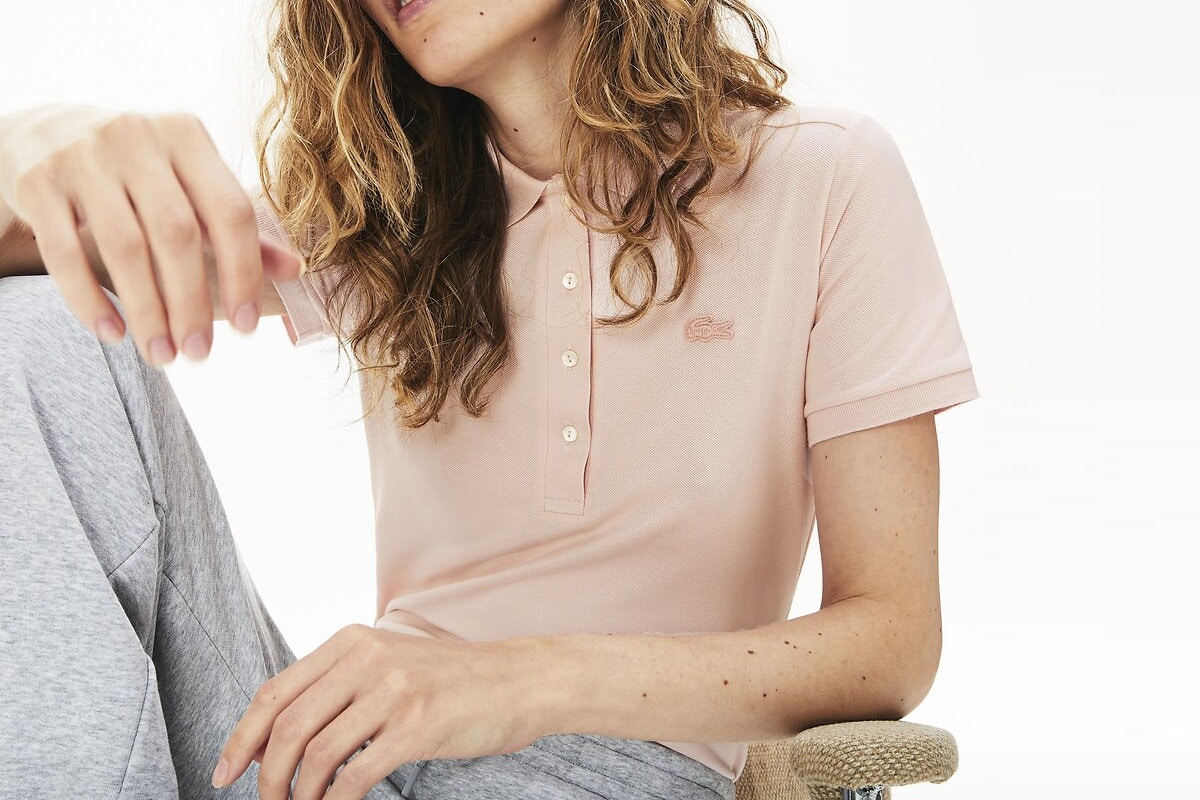 Lacoste Pique Polo
Comfort and style collide on this stretch mini cotton piqué polo with mother of pearl buttons and an embroidered logo. Choose between a variety of colours. – AU$125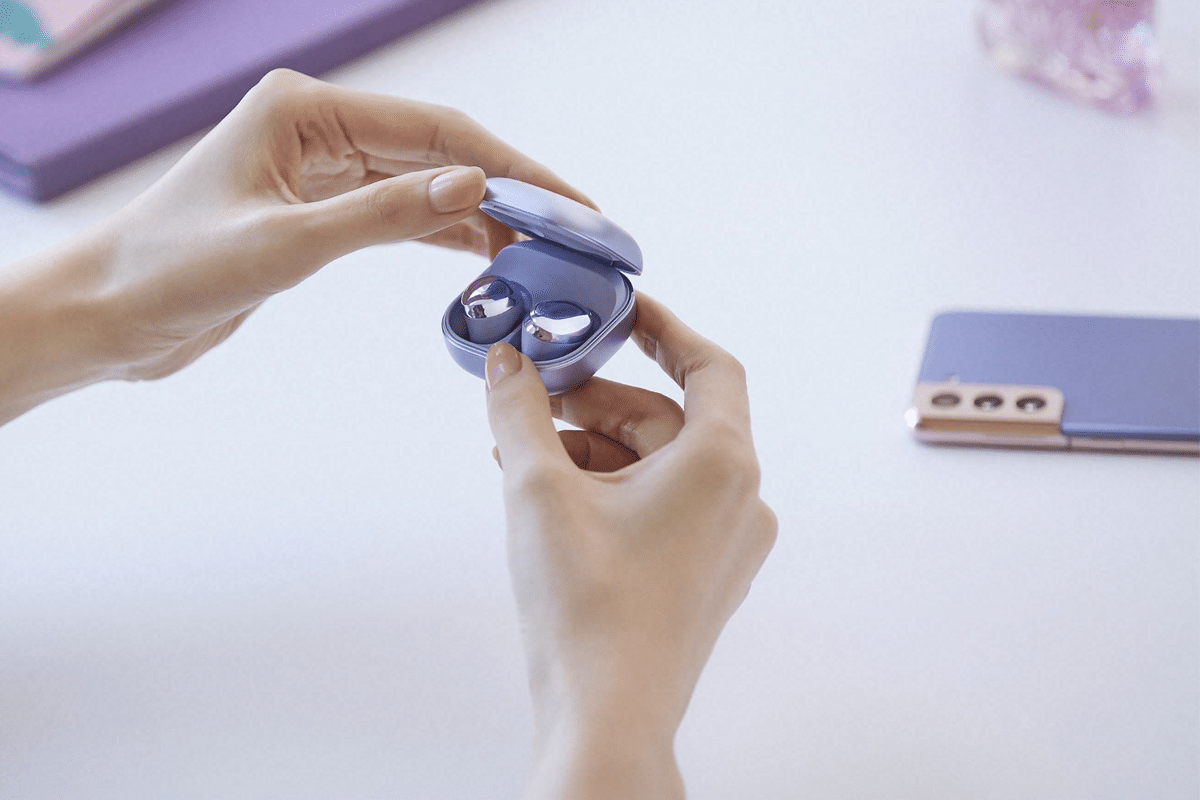 Samsung Galaxy Buds Pro
Mum can enjoy the studio-quality sound from the powerful 2-way speakers that feature Active Noise  Cancellation for an immersive sound experience. – AU$349/US$149.99
Buy it here (AU) Buy it here (US)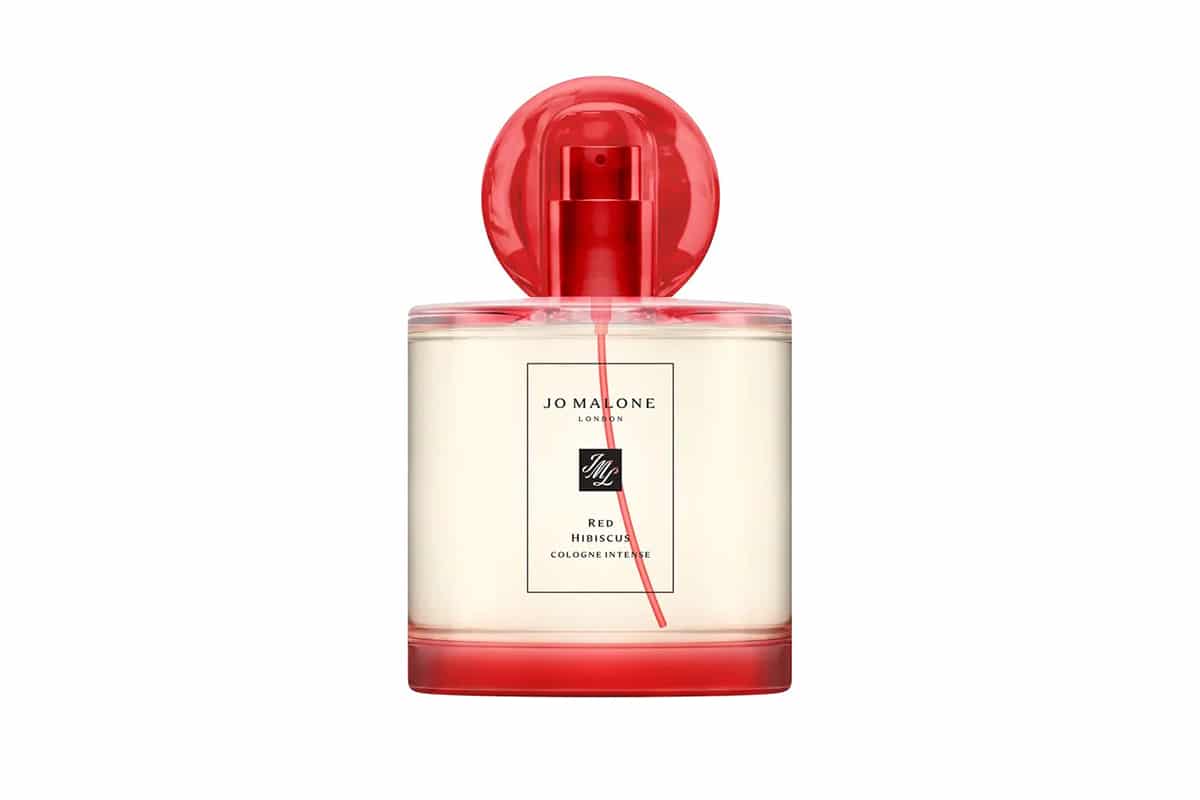 Jo Malone Red Hibiscus Cologne Intense
Every bit as sensual and unique as the very bottle it comes in, this floral fragrance offers warm notes of mandarin, red hibiscus, and vanilla. It takes its name from the beautiful red hibiscus, a tropical flower with enrapturing petals. – US$198
Buy it here (AU) Buy it here (US)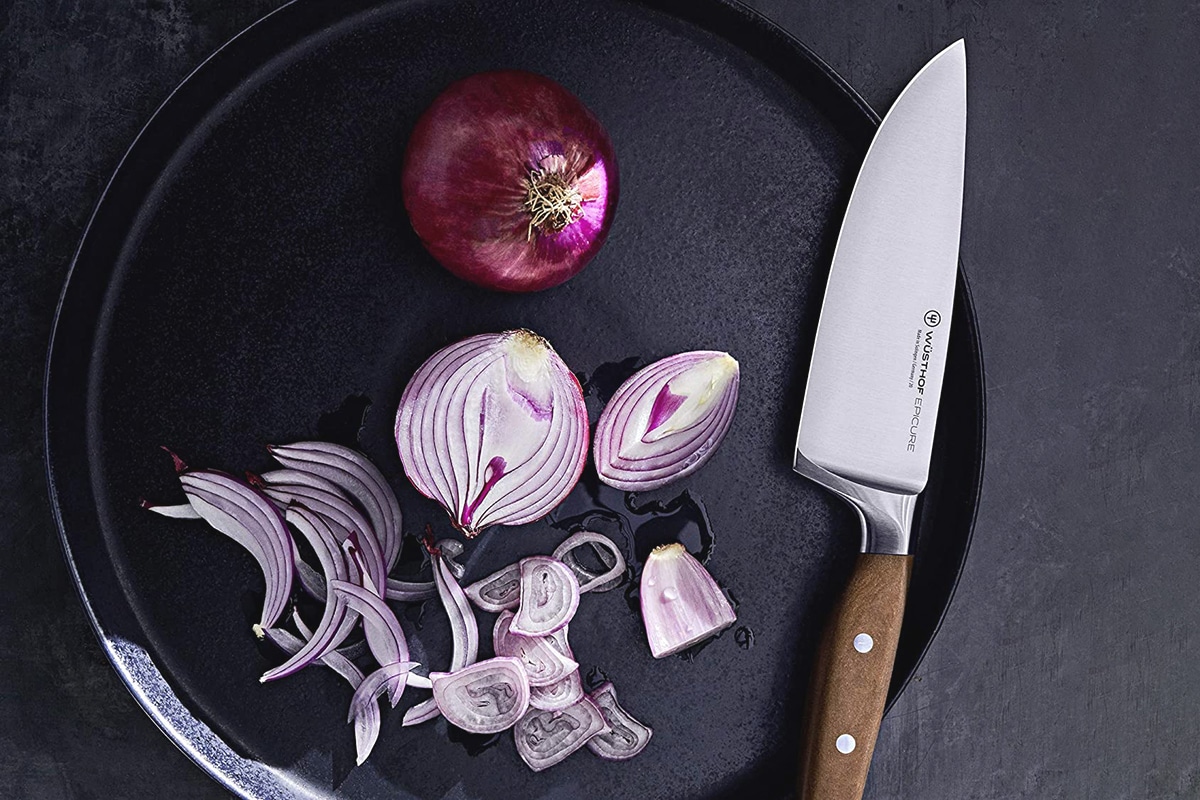 Wusthoff Epicure Cooks Knife
Has your mum been honing her culinary skills while stuck at home during a lockdown? If so, she'll adore the Epicure Cooks Knife and its German-made precision. Forged from a single piece of steel, it combines the highest degree of sharpness and edge retention with a perfectly balanced weight. – AU$296/US$200
Buy it here (AU) Buy it here (US)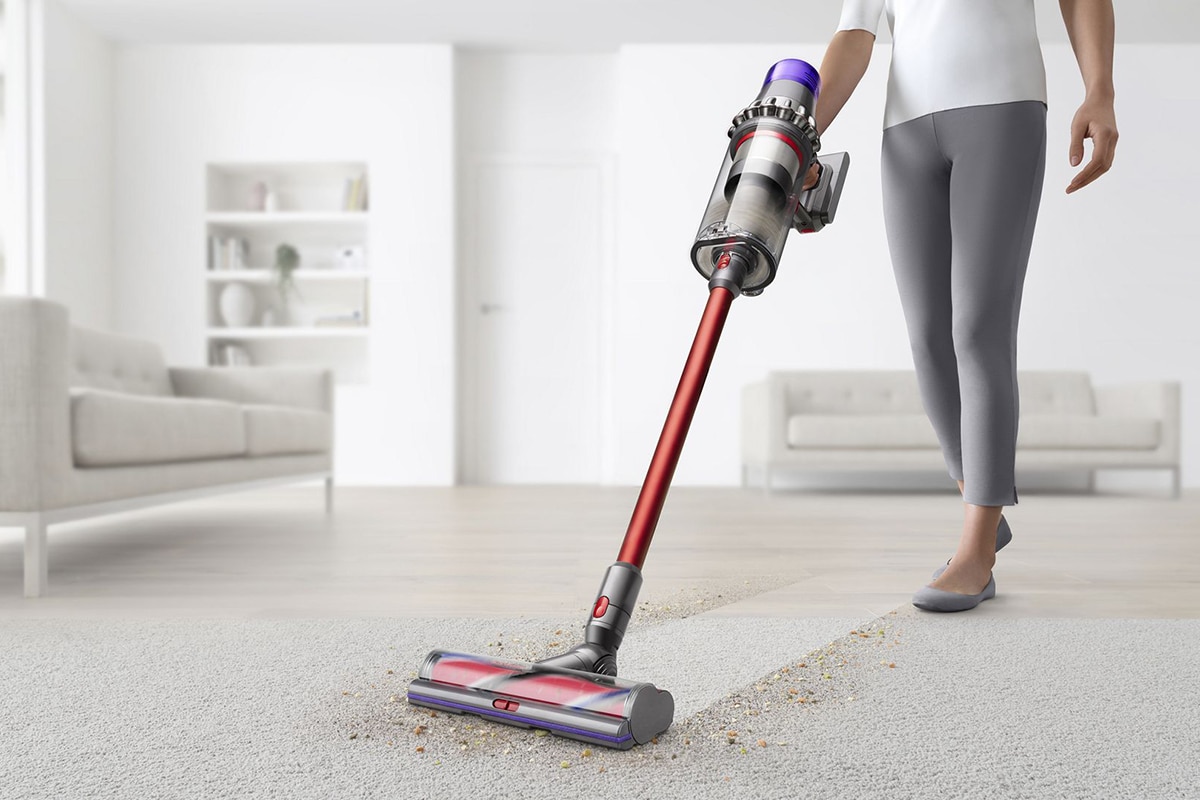 Dyson V11 Outsize Total Clean
When only the best in modern cleanliness will suffice, accept nothing less than Dyson's latest miracle worker. Bigger and better than its predecessors, Outsize Total Clean delivers a sleek design and more suction power than any cordless counterpart. – AU$1,299
Buy it here (AU) Buy it here (US)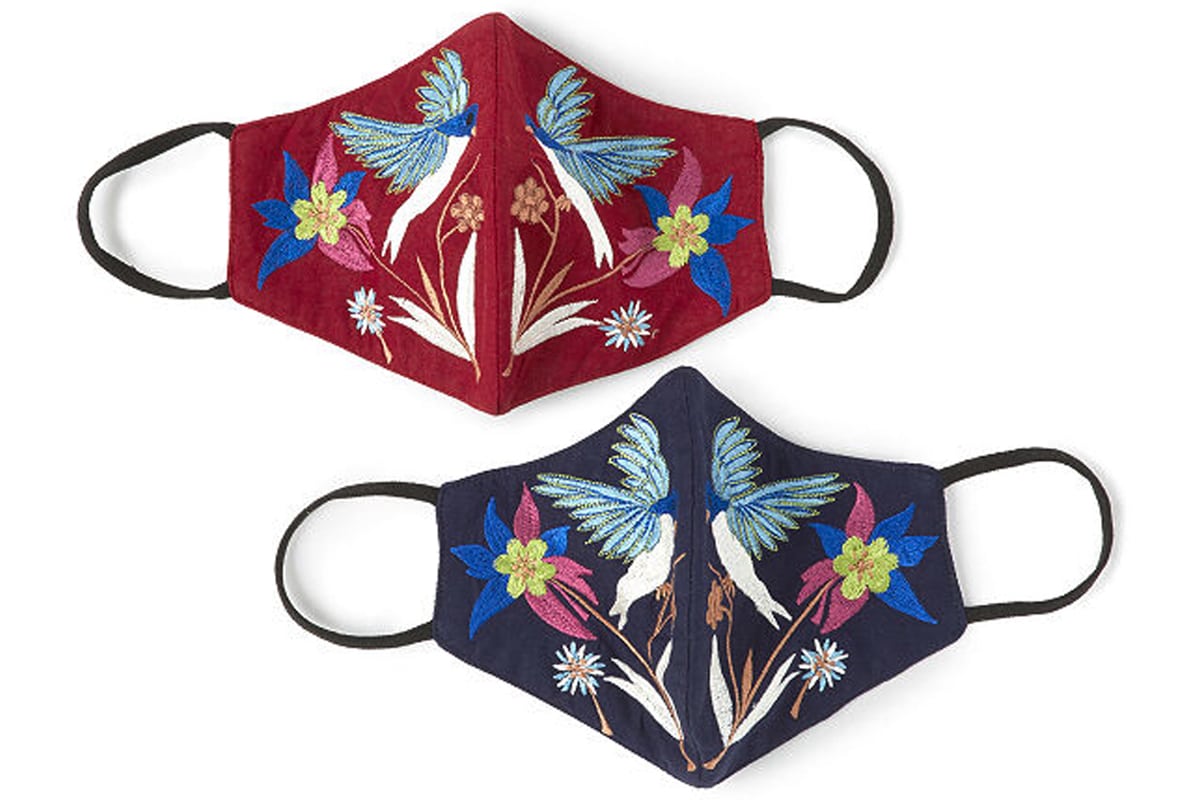 Embroidered Hummingbird Face Mask
We're hoping that 2021 is the final year in which we'll recommend buying a face mask as a gift for Mum (fingers crossed). If and when you do, make it this hand-embroidered one from Uncommon Goods. – US$20
Buy it here (AU) Buy it here (US)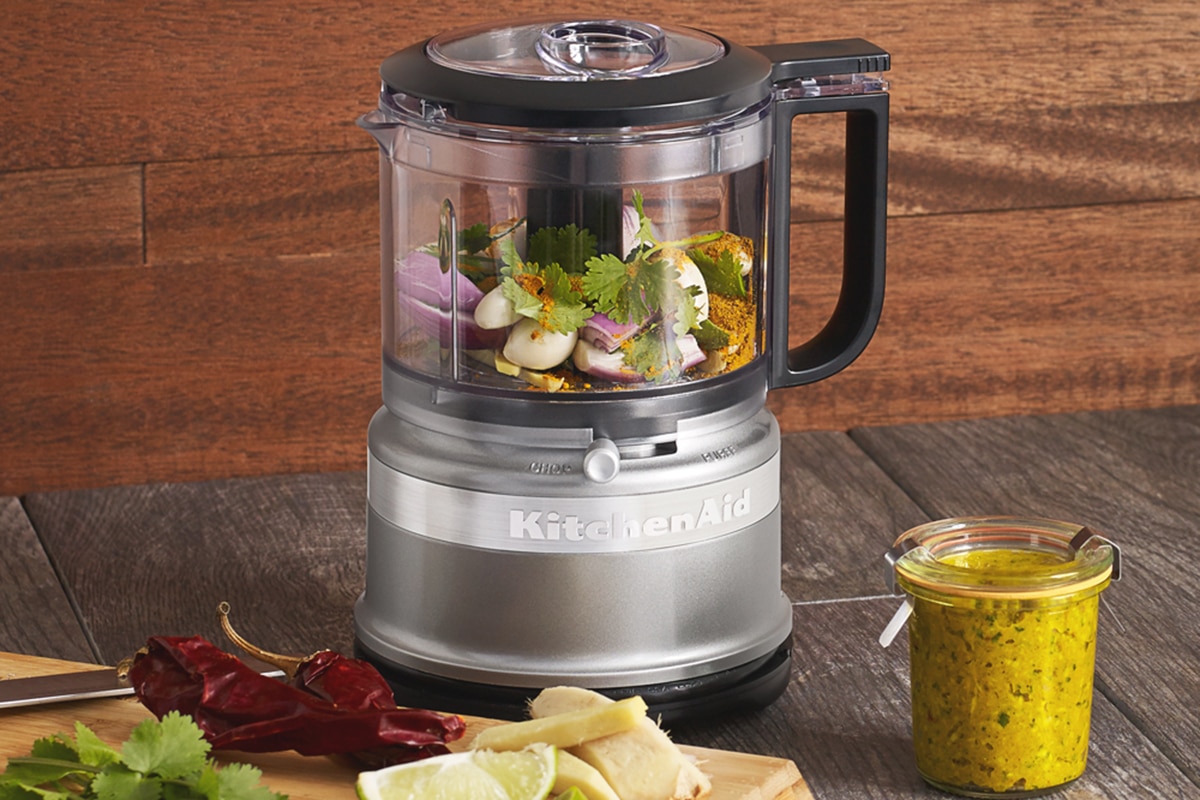 Kitchenaid Food Chopper
Affordable, thoughtful, and time-saving, this lightweight chopper is your gateway to effortless food prep. Load it up with fresh ingredients and quickly chop, mix, or puree at the touch of a button. Everybody deserves a shortcut. – US$50
Buy it here (AU) Buy it here (US)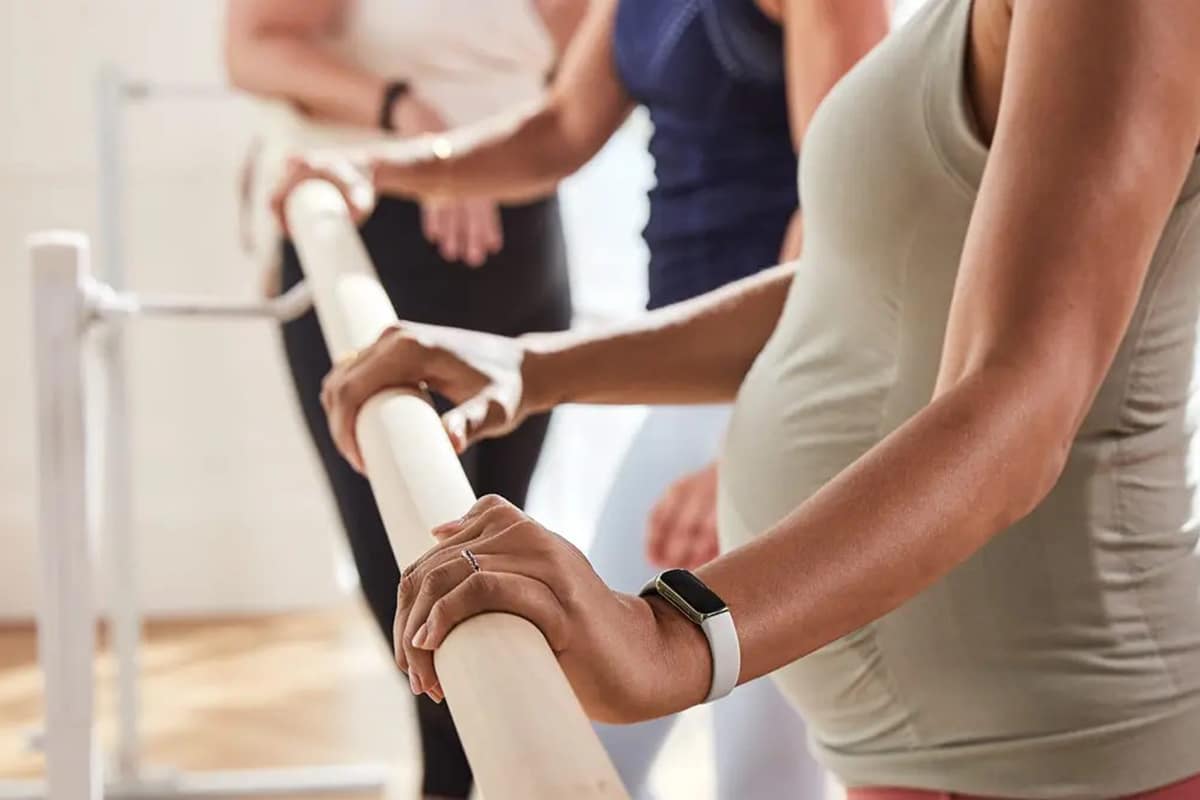 FitBit Luxe
Modern health tracking gets a fashion-forward boost from FitBit by way of the Luxe, a sleek wearable if we ever saw one. Use it for up to five days on a single charge, smashing steps and turning heads at the same time. – AU$200
Buy it here (AU) Buy it here (US)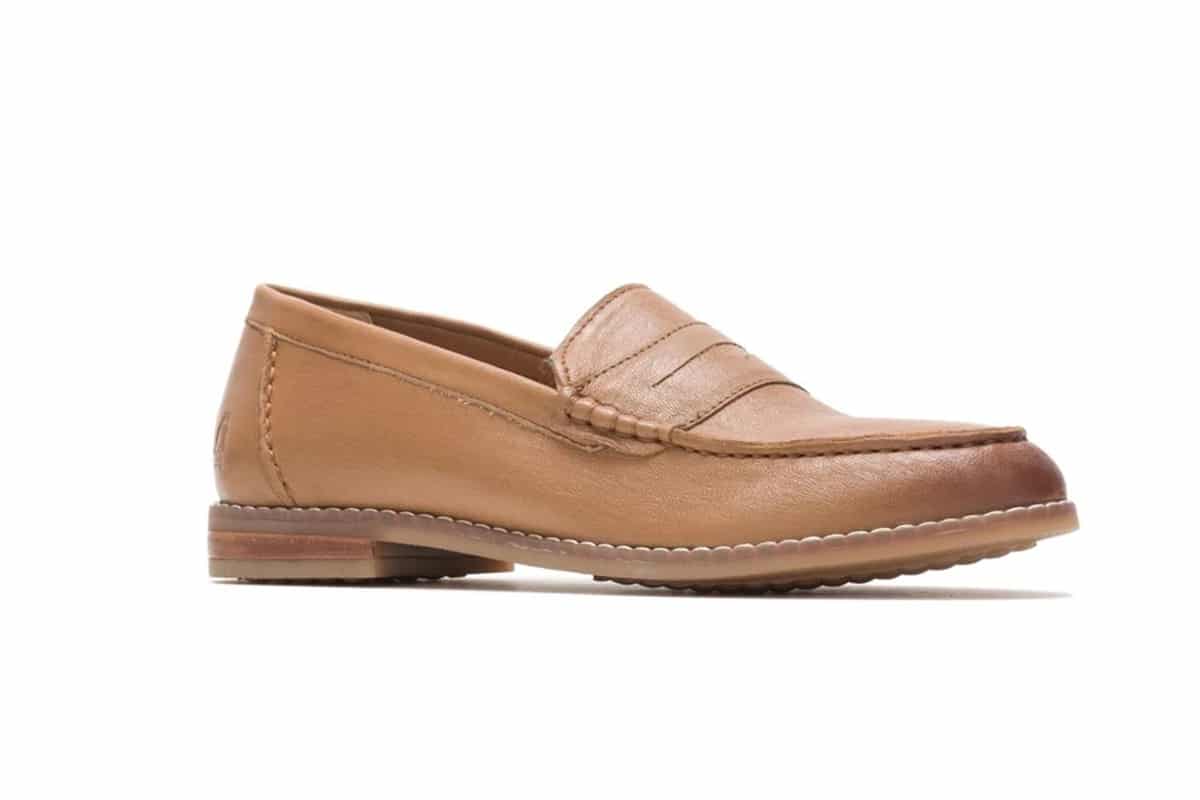 Hush Puppies Wren Loafer
Look beyond the classic styling of this modern penny loafer to find a variety of form-friendly flourishes. That includes soft and stretchy PerfectFit leather, which adjusts to the foot for supreme comfort. A proprietary Bounce footbed provides even more plush support and drives home the sheer wearability of these signature shoes. – US$110
Buy it here (AU) Buy it here (US)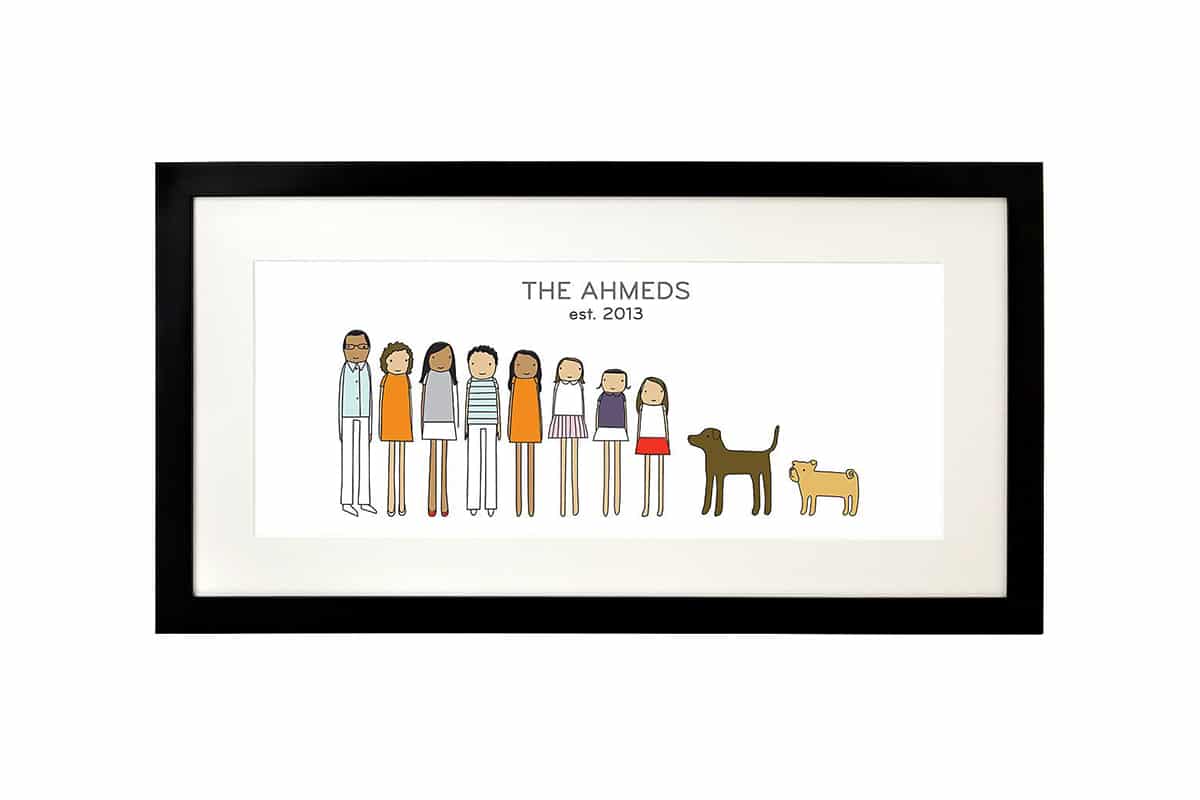 Personalised Family Print
Artist Shelly Klein's customisable portraits bring your family to life in a distinct and charming fashion. Each one is printed on 100% archival matte paper with a black BonanzaWood frame. A bit schmaltzy perhaps, but your mum will freaking LOVE it. – US$75 and up
Buy it here (AU) Buy it here (US)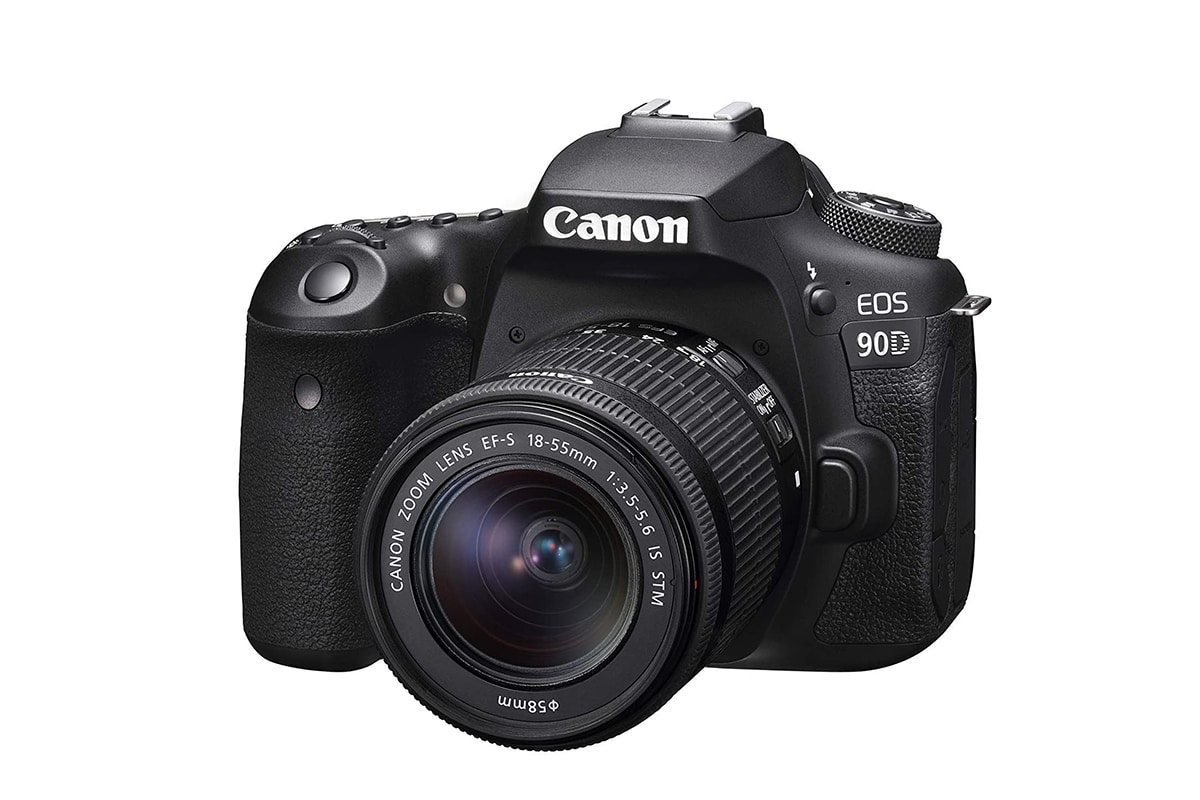 Canon EOS90D
Featuring a 32.5 MP CMOS sensor, advanced autofocus technology, an intelligent viewfinder, and more, Canon's EOS 90D shoots at up to 11 frames per second. Take this thing anywhere and capture the speed of life with superb alacrity, through either high-res photos or 4K video. – AU$1,724/US$1,349
Buy it here (AU) Buy it here (US)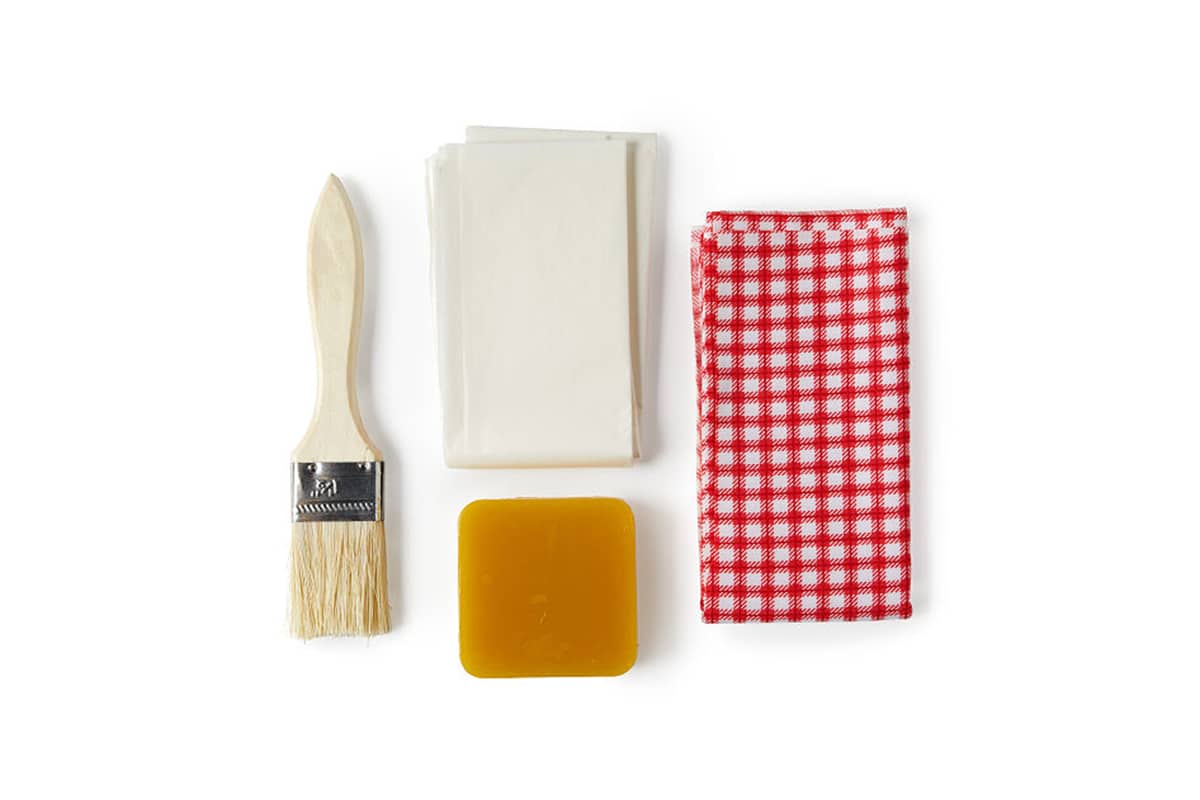 DIY Beeswax Wrap Kit
This handy kit includes everything you need to make reusable beeswax wraps at home. Not only will it save you money and keep your leftovers fresh, but it gives you a sound alternative to plastic. – US$15
Buy it here (AU) Buy it here (US)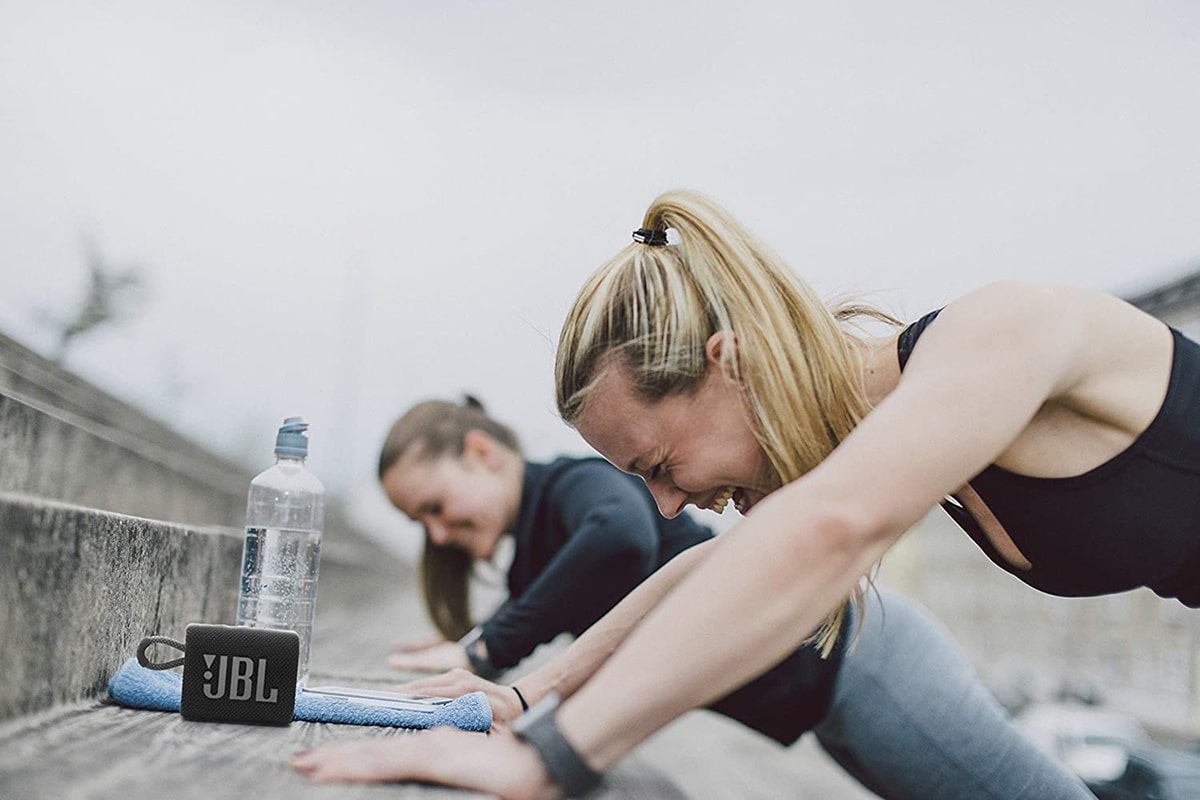 JBL Go 3 Portable Waterproof Speaker
Audio brand JBL scaled their powerful sound down to portable size on this acclaimed waterproof speaker. Wrapped in colourful fabric, it touts a "go-anywhere" attitude and up to 5 hours of wireless playtime. It's also quite affordable. – AU$60/US$40
Buy it here (AU) Buy it here (US)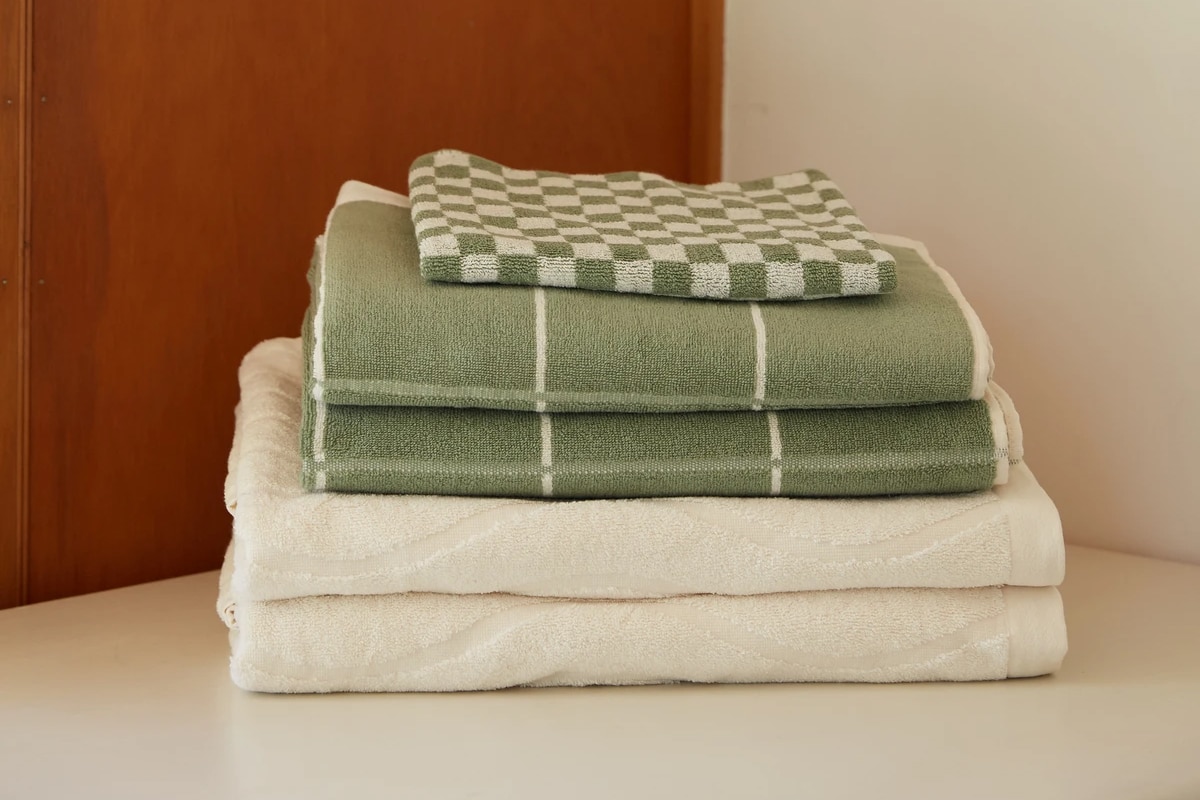 Baina Organic Cotton Towel Set
Made from 100% organic cotton, this curated towel set elevates your daily routine in a luxurious style. As a gift for Mum, it's a no-brainer. – US$390
Buy it here (AU) Buy it here (US)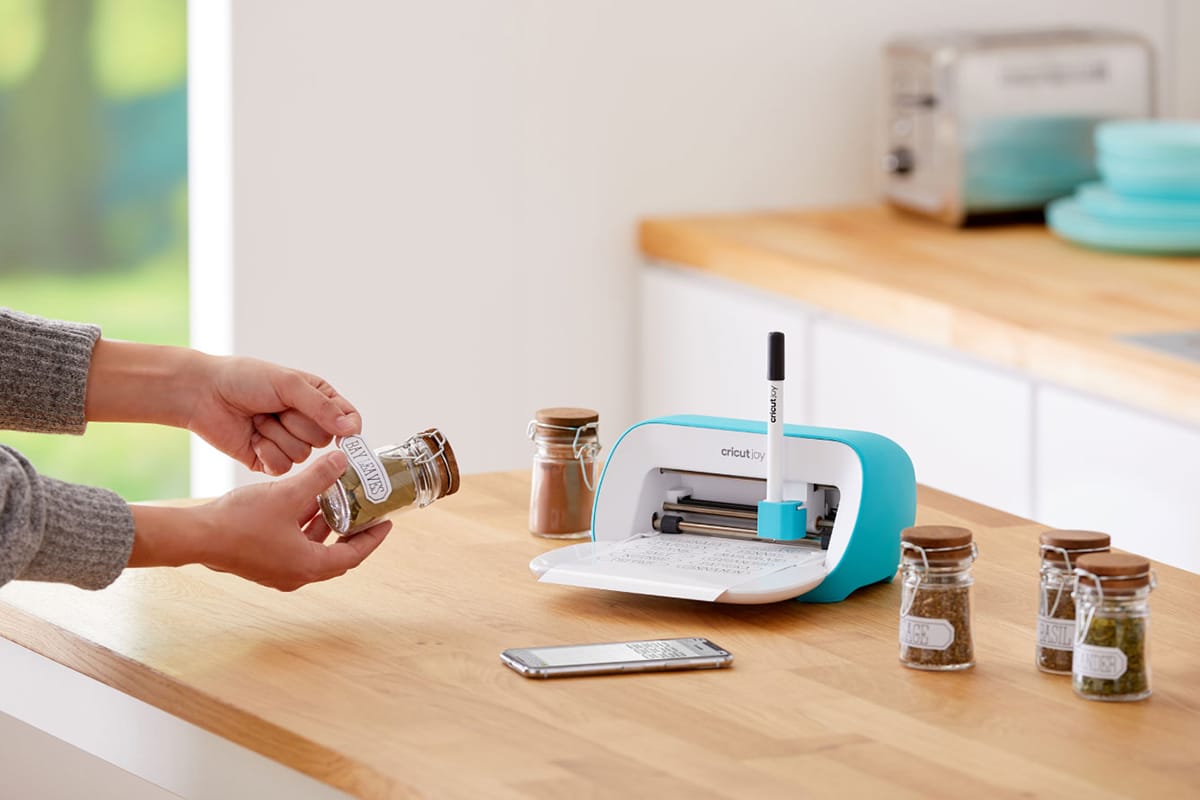 Cricut Joy DIY Cutting Machine
Simple to use and brimming with potential, this DIY cutting and writing machine allows you to create custom vinyl decals, labels, cards, t-shirt designs, banners, and more. Let your imagination fly. – AU$349/US$153
Buy it here (AU) Buy it here (US)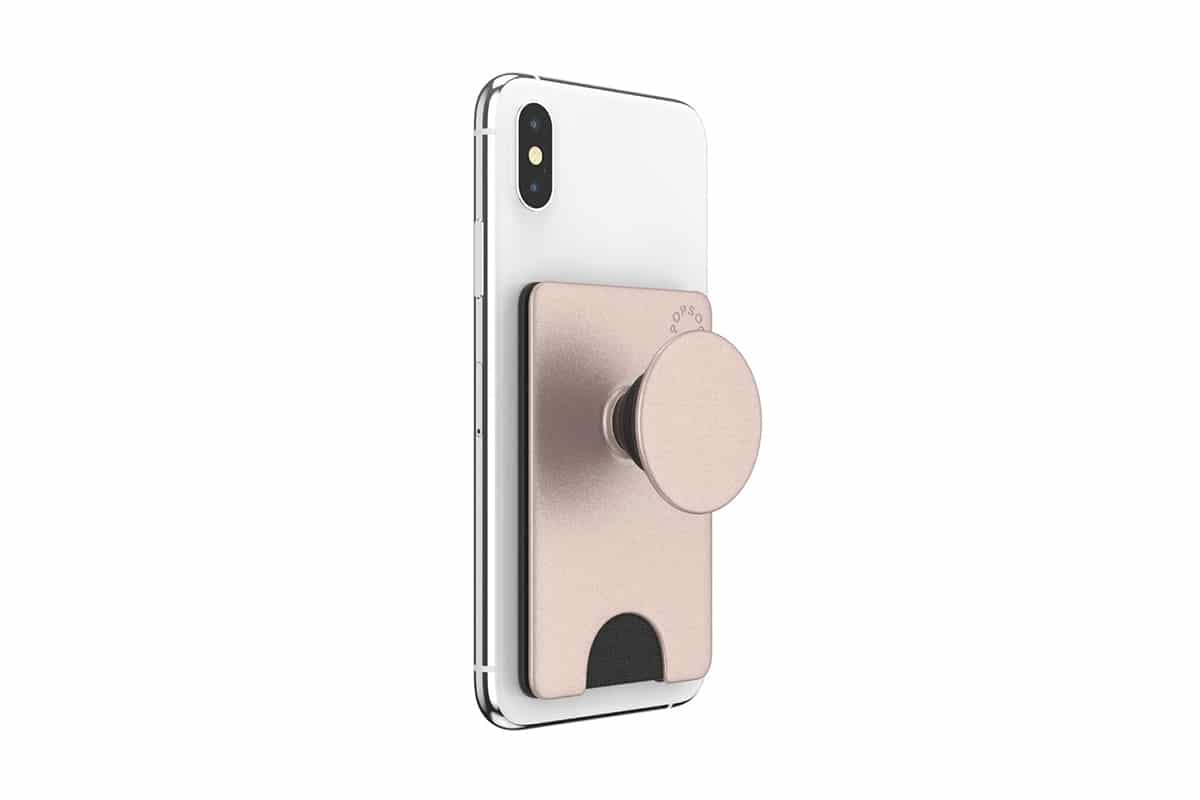 PopWallet Rose Gold
Exclusively available in rose gold, PopWallet attaches to your smartphone and holds up to 3 credit cards or 6 business cards at a time. Remove with ease and swap out the adjoining PopTop (which doubles as a grip or stand) when you feel like mixing things up in the style department. – AU$50
Buy it here (AU) Buy it here (US)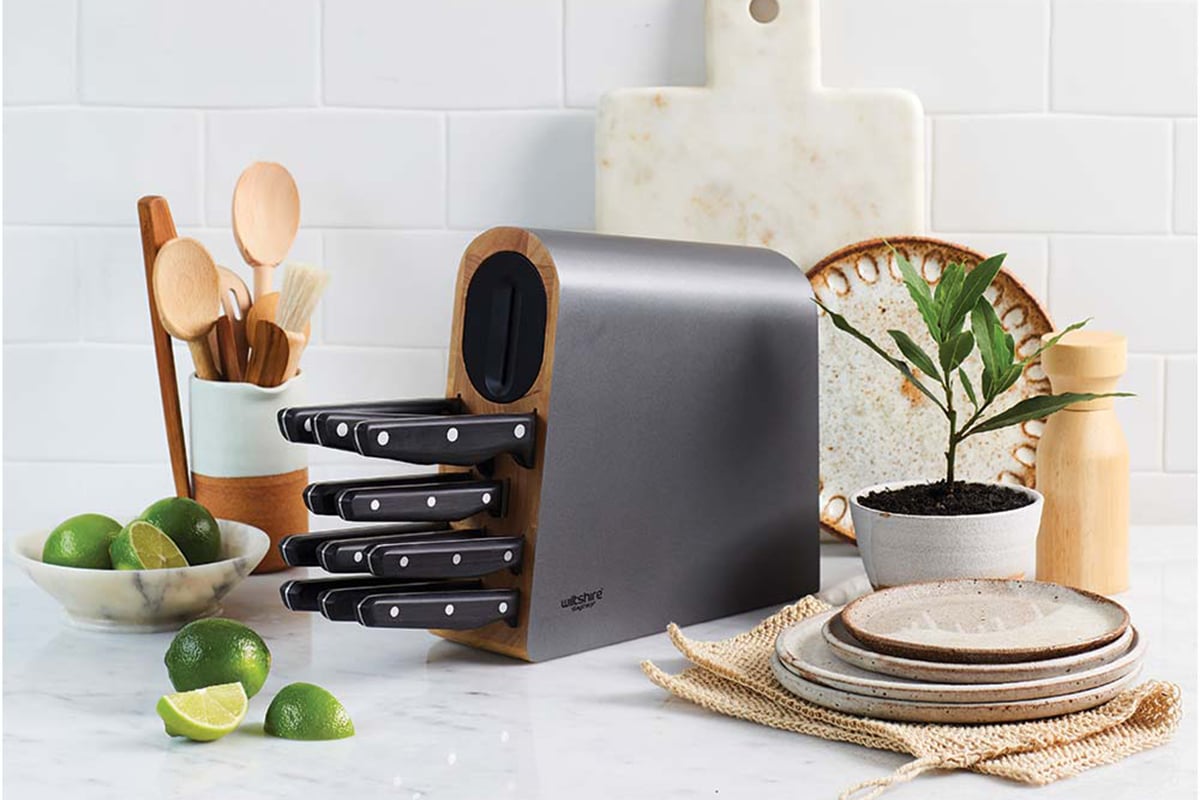 Wiltshire Stay Sharp Knife Set
Sharp in more ways than one, this premium knife set comes with its own self-sharpening system at the top of the holding block. Say goodbye to blunt knives and hello to these stainless steel beauties, which start sharp and stay sharp (hence the name). – AU$249
Buy it here (AU) Buy it here (US)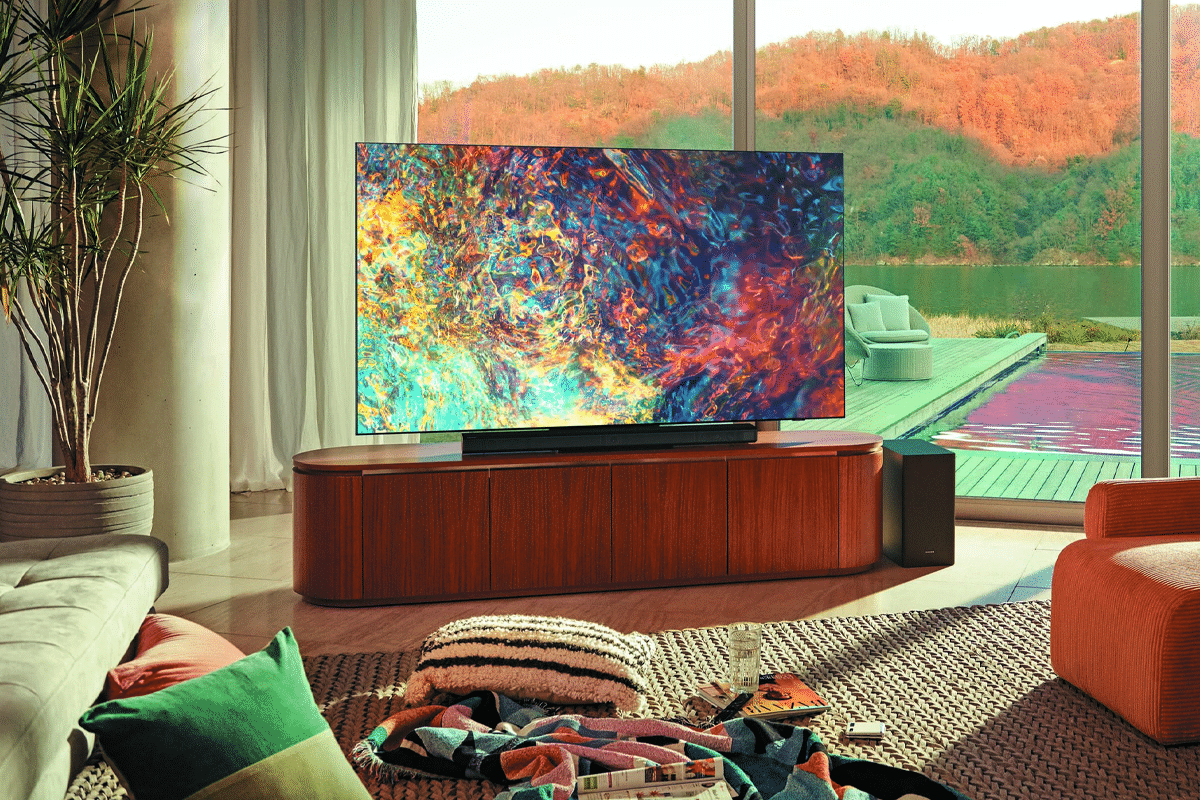 Samsung Q700A Home Theatre Soundbar
Mum can explore realistic 3D audio with sound projected from above, in front, behind and to the side thanks to the latest acoustic technologies. The Samsung Q700A  soundbar offers this 3D theatre audio experience through Dolby Atmos and DTS:X. – AU$949/ US$599.99
Buy it here (AU) Buy it here (US)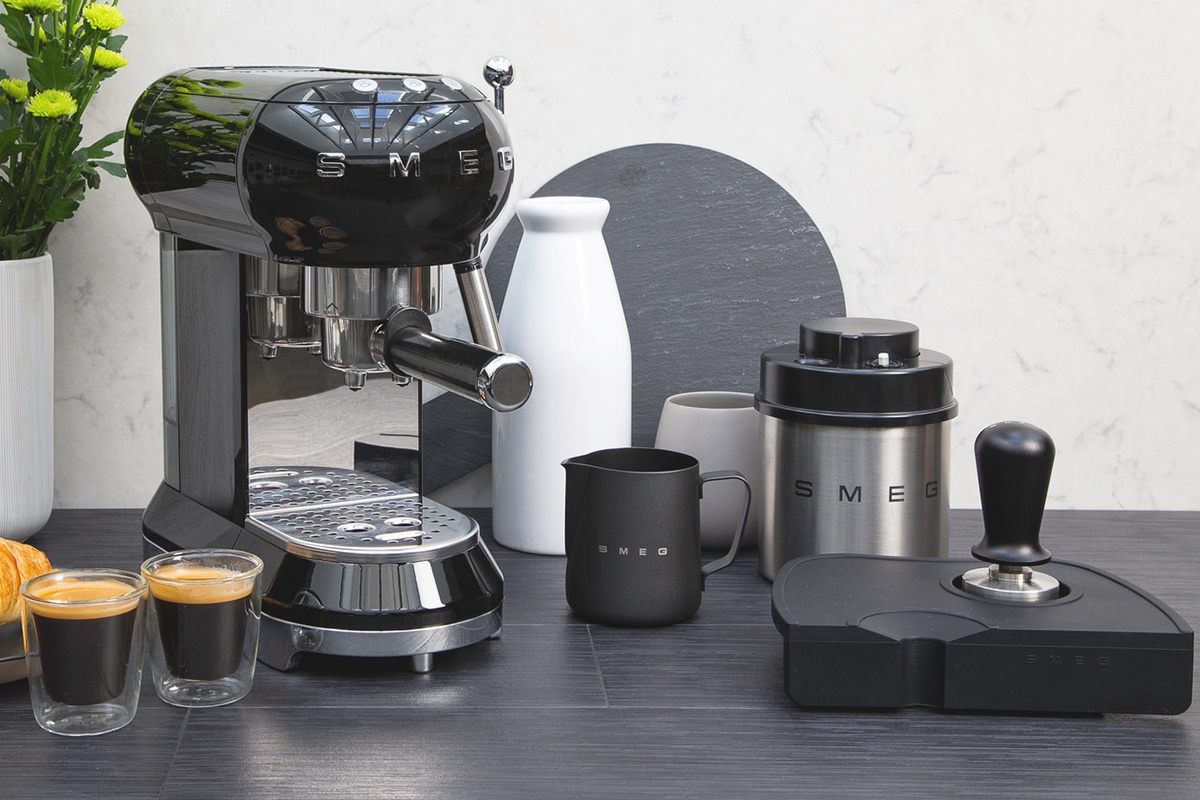 Smeg Espresso Machine
A product that sells itself, Smeg delivers quick heating, easy 3-button operation, high-quality components, optimal coffee extraction, and an artisanal design. Use it to boost your energy levels and your decor alike. – AU$549/US$460
Buy it here (AU) Buy it here (US)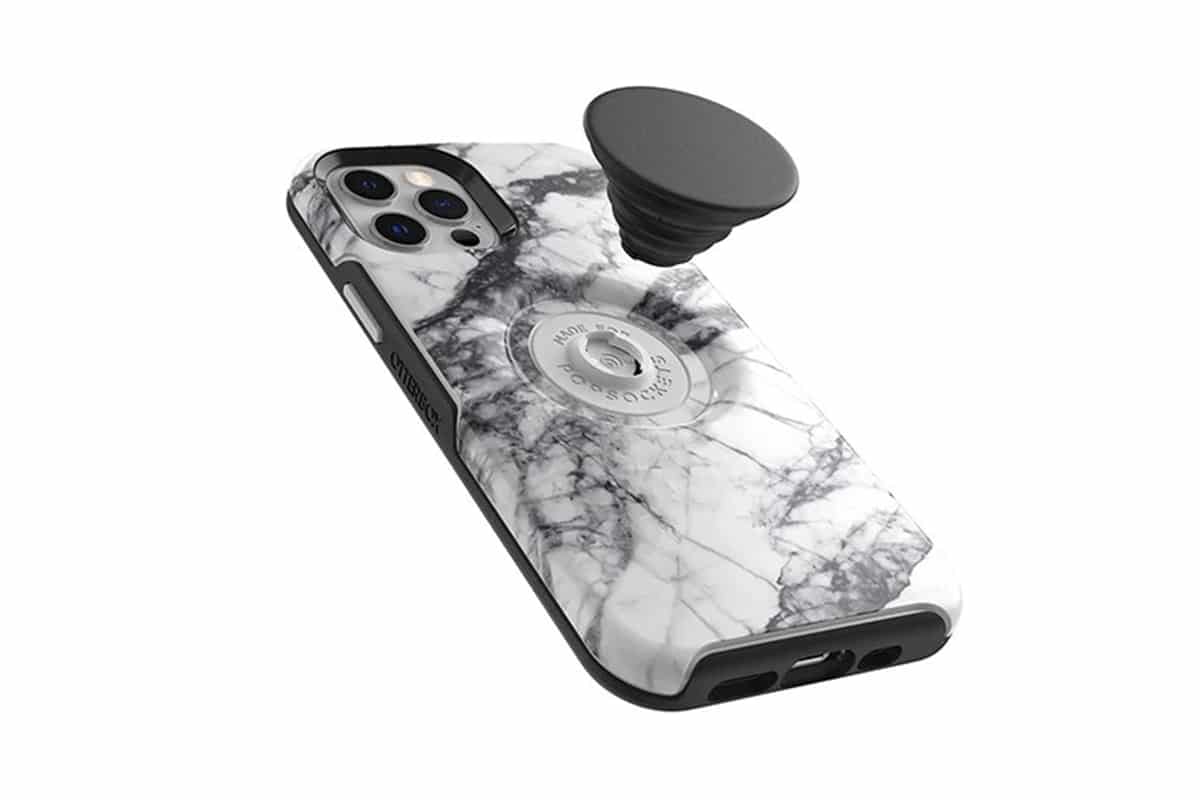 Otterbox White Marble Phone Case
Our smartphones have become indispensable extensions of our very livelihoods, so it's only natural that we dress them for the occasion. Enter the Otter + Pop Symmetry Series case, which comes integrated with a PopSockets PopGrip and available in a variety of styles. – AU$90
Buy it here (AU) Buy it here (US)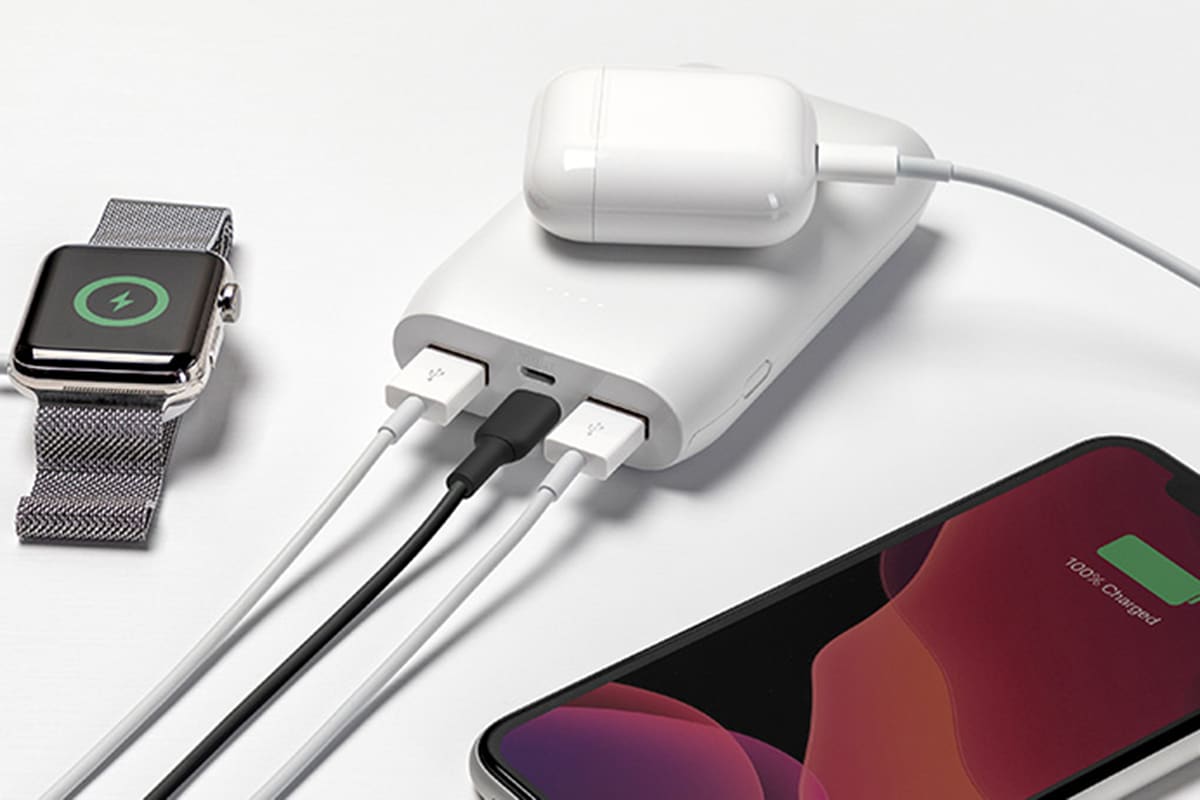 Belkin Boost Charge Multiport Powerbank
Equipped with a 10,000 mAh battery, Belkin's Power Bank 10K provides up to 36 hours of extra charge and looks damn good while doing it. Use the USB-C port and two USB-A ports to power up to three devices at once. – AU$60
Buy it here (AU) Buy it here (US)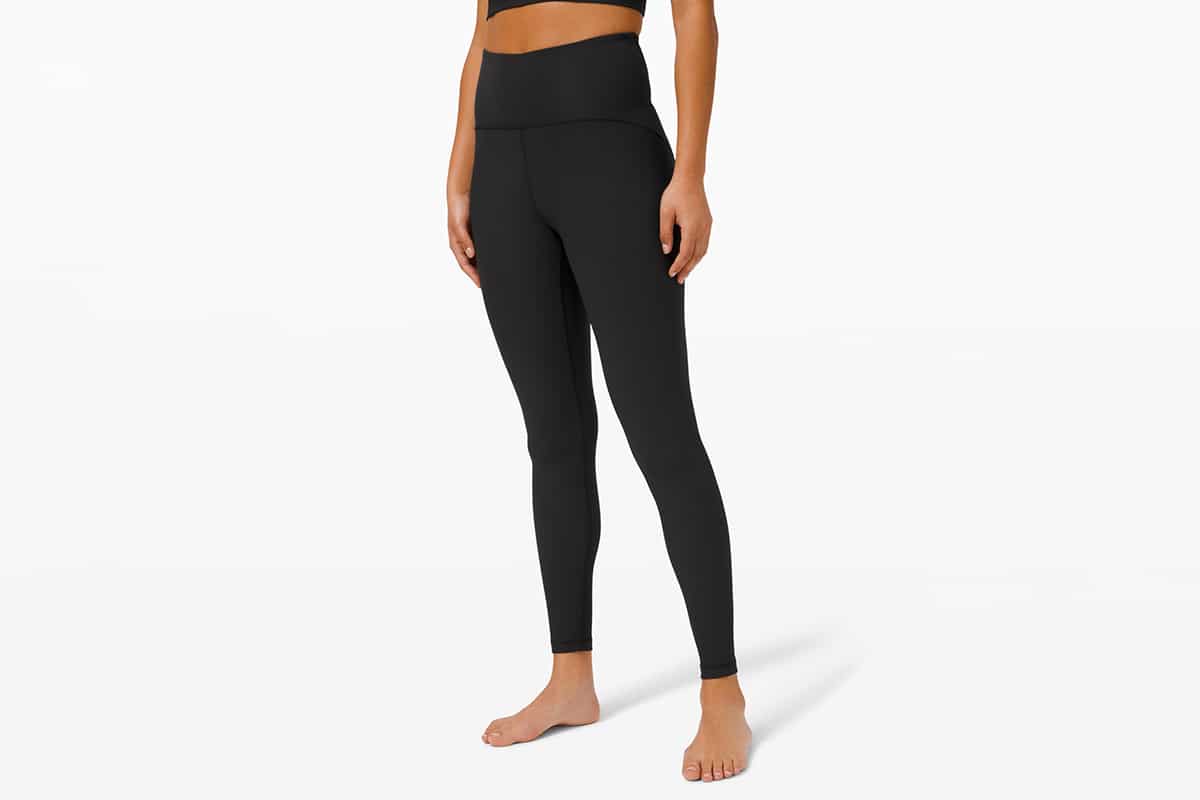 Lululemon Ribbed Contoured High-Rise Tight 28″
Lululemon's popular yoga pants are moisture-wicking, quick to dry, soft on one side and smooth on the other. Thanks to added Lycra fibre, they'll retain their stretch and structure through even the most intense routines. Expect the kind of comfort and performance that only this brand can provide.
Buy it here (AU) Buy it here (US)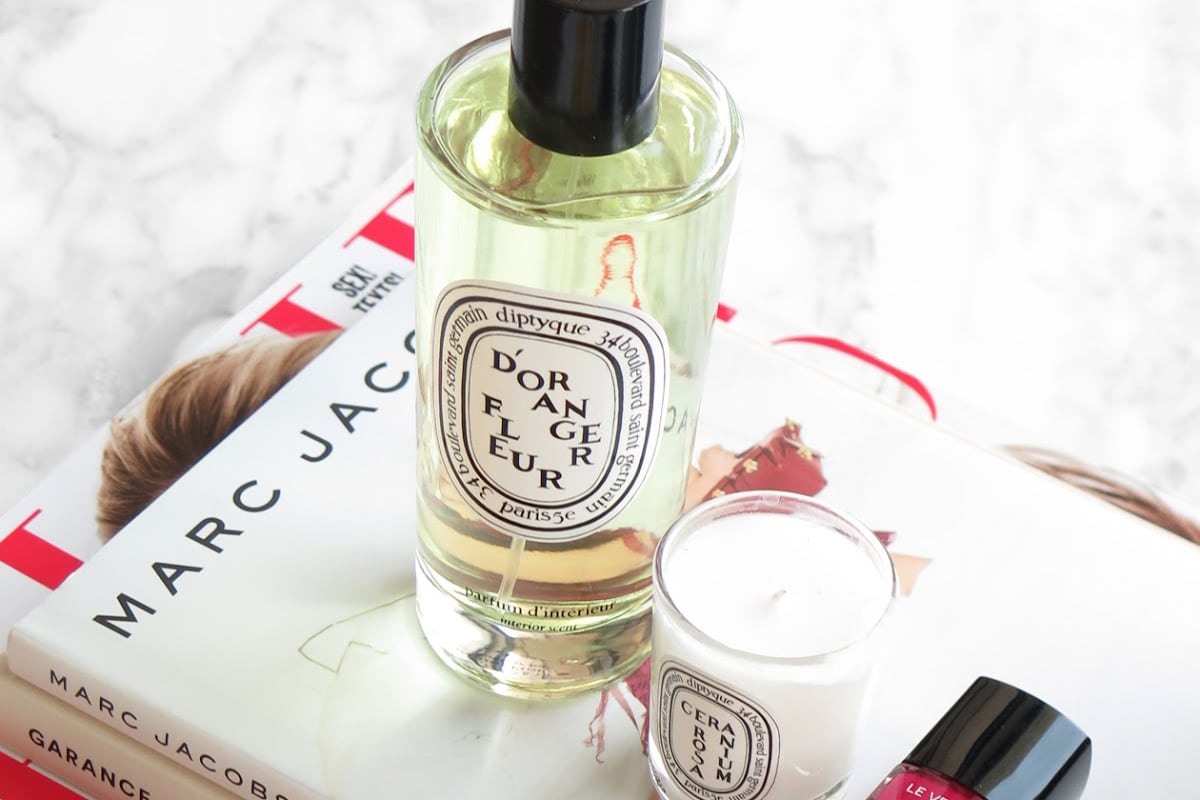 diptyque Baies Room Spray
From the French house of diptyque comes this refreshing room spray, which conjures an aromatic blend of blackcurrant berries and blooming roses. All it takes is a spritz or two to inject sweet new life into the surrounding air. – AU$94/US$68
Buy it here (AU) Buy it here (US)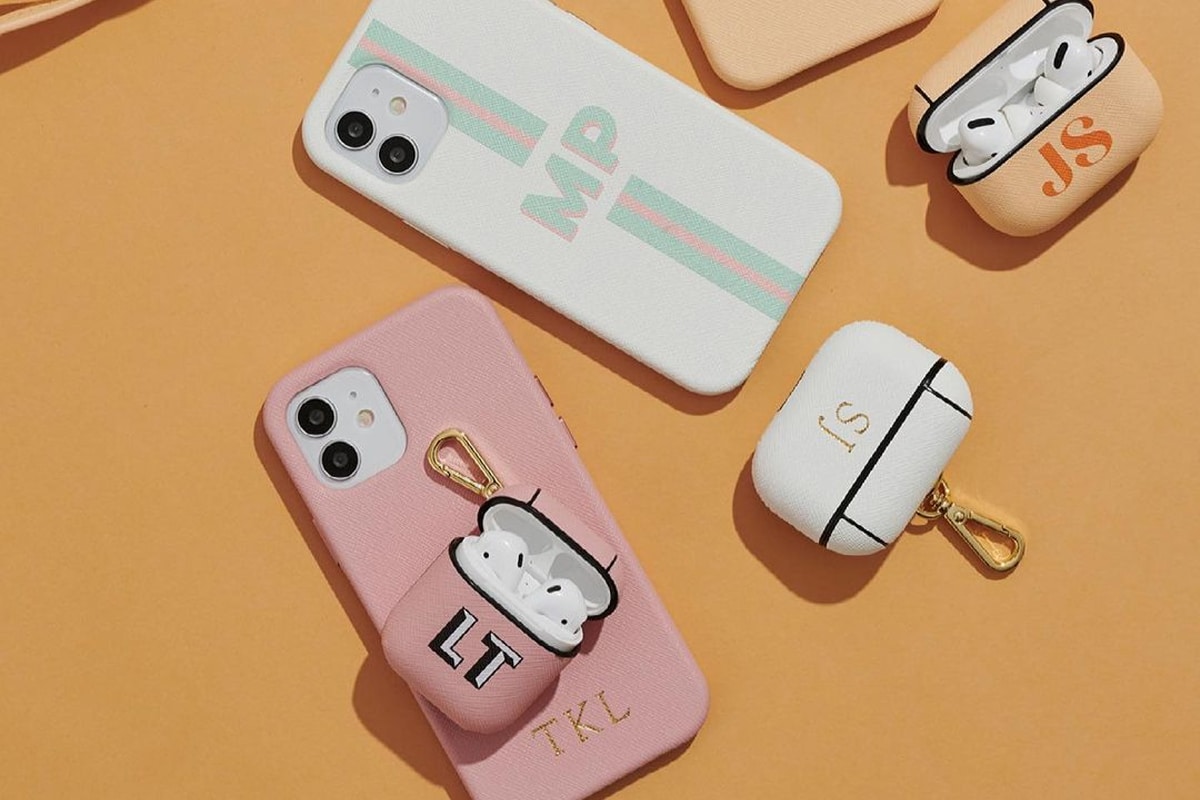 Daily Edited Personalised iPhone Case
Not to be confused with the standard iPhone case, this luxurious one is made from 100% saffiano leather. Personalise it with an engravement and then hand it off to Mum for a simple gift that she'll never forget. – US$60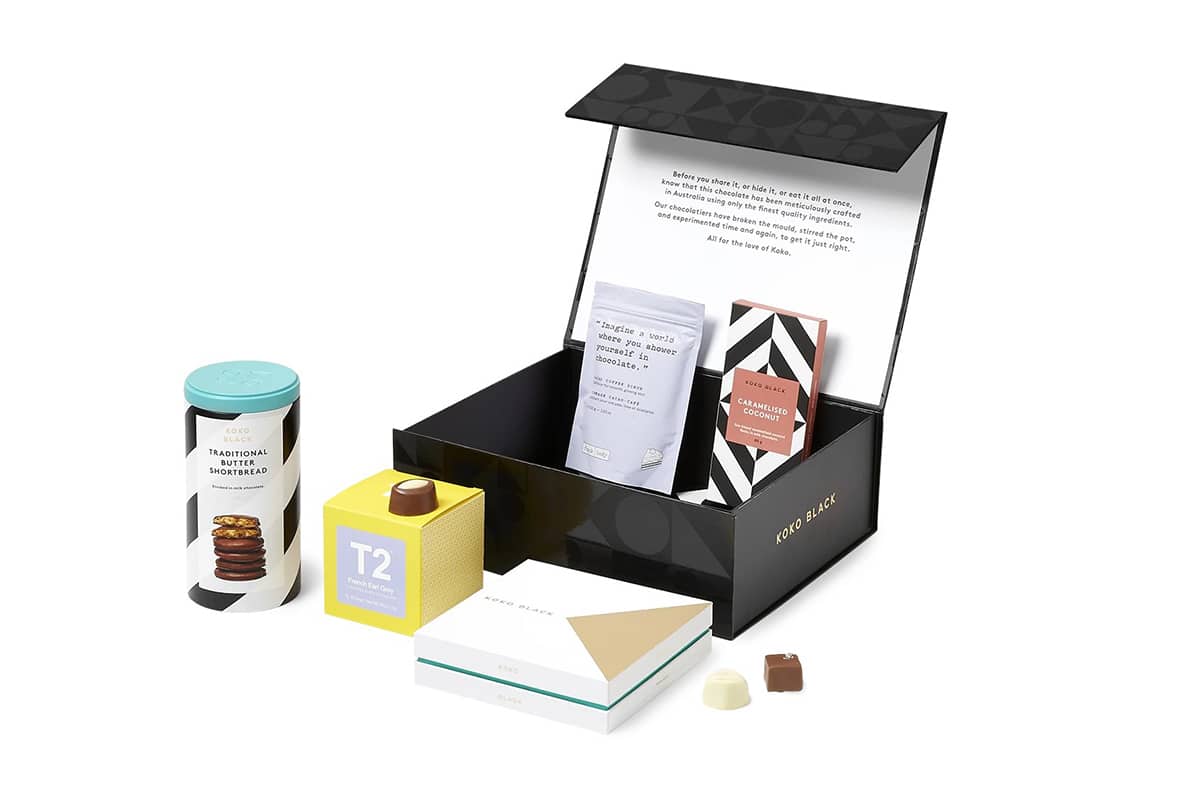 Koko Black/All Her Favourites Mother's Day Gift Pack – Medium
If chocolate, tea, and skincare products are a few of Mum's favourite things, then we have just the gift pack for her. Available in limited supply, it features Koko Black sweets, T2 Earl Grey tea, and a Frank Body scrub. – AU$99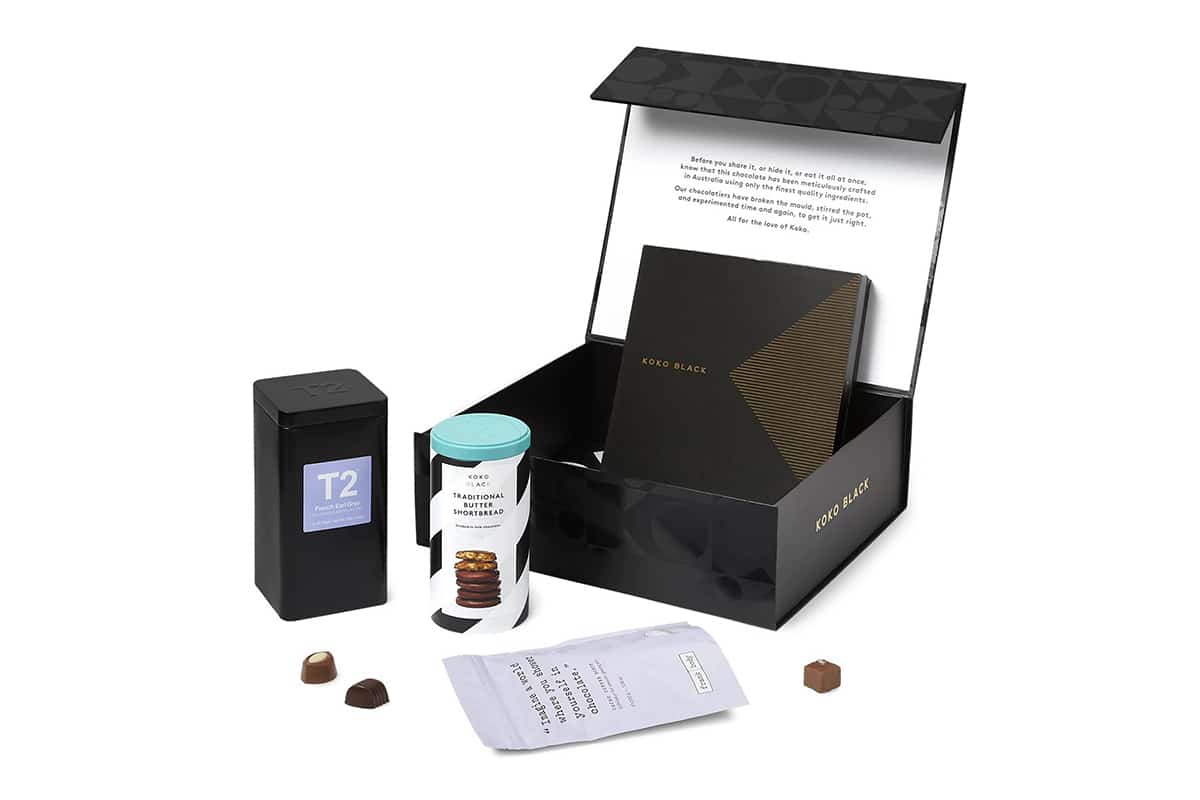 Koko Black/All Her Favourites Mother's Day Gift Pack – Large
If you really want to spoil Mum this year, get her the larger size of Koko Black's limited edition gift pack. As you can probably guess, it offers even more chocolate and other goodies. – AU$149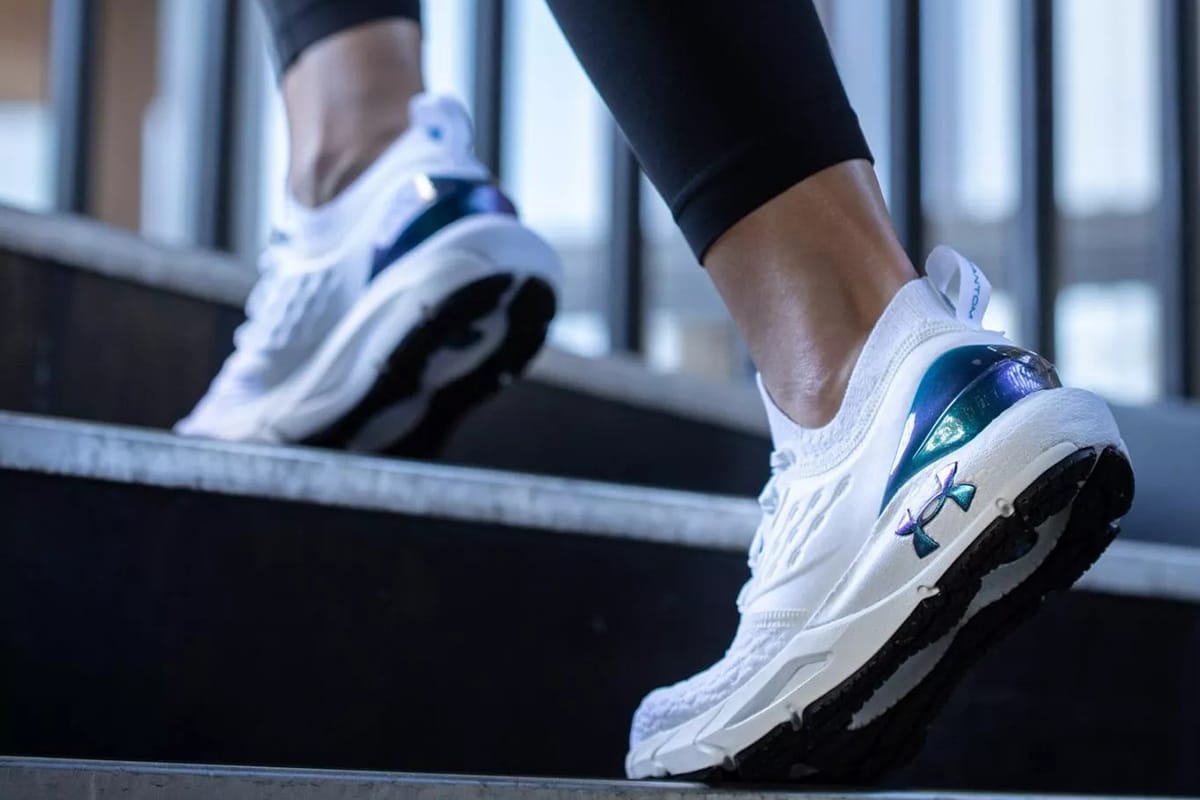 Under Armour HOVR Phantom 2 Running Shoes
Modern footwear for the modern runner, UA's Phantom 2 sneakers employ HOVR technology to cultivate a 'zero gravity feel.' Combine that with Energy Web compression mesh, a moulded midfoot panel, SpeedForm 2.0 sockliner, and other advanced specs and you get a truly flexible and supportive kick. – AU$220
Buy it here (AU) Buy it here (US)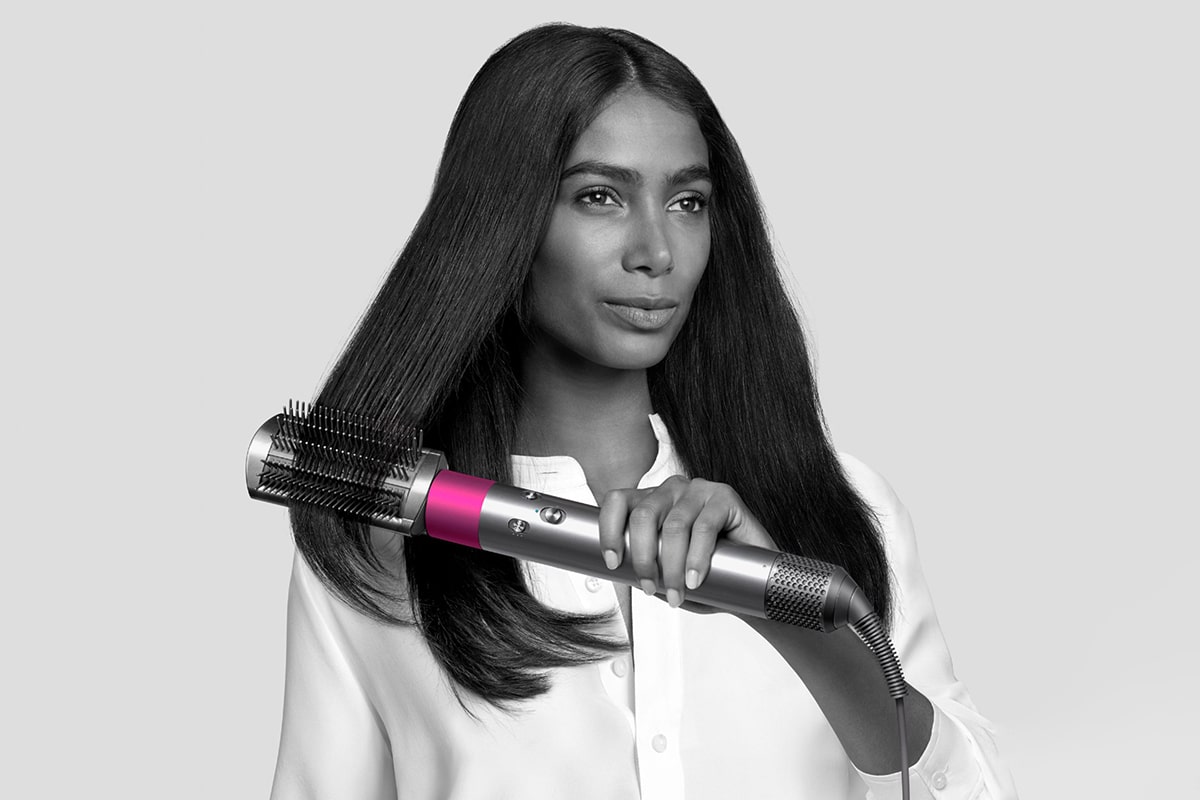 Dyson Airwrap Styler
Cultivating an aerodynamic phenomenon called the Coanda effect, Dyson's Airwrap Styler physically curves air to attract hair to the barrel. Curl, wave, brush, smooth, and volumise hair of all types and with seamless precision. – AU$799/US$550
Buy it here (AU) Buy it here (US)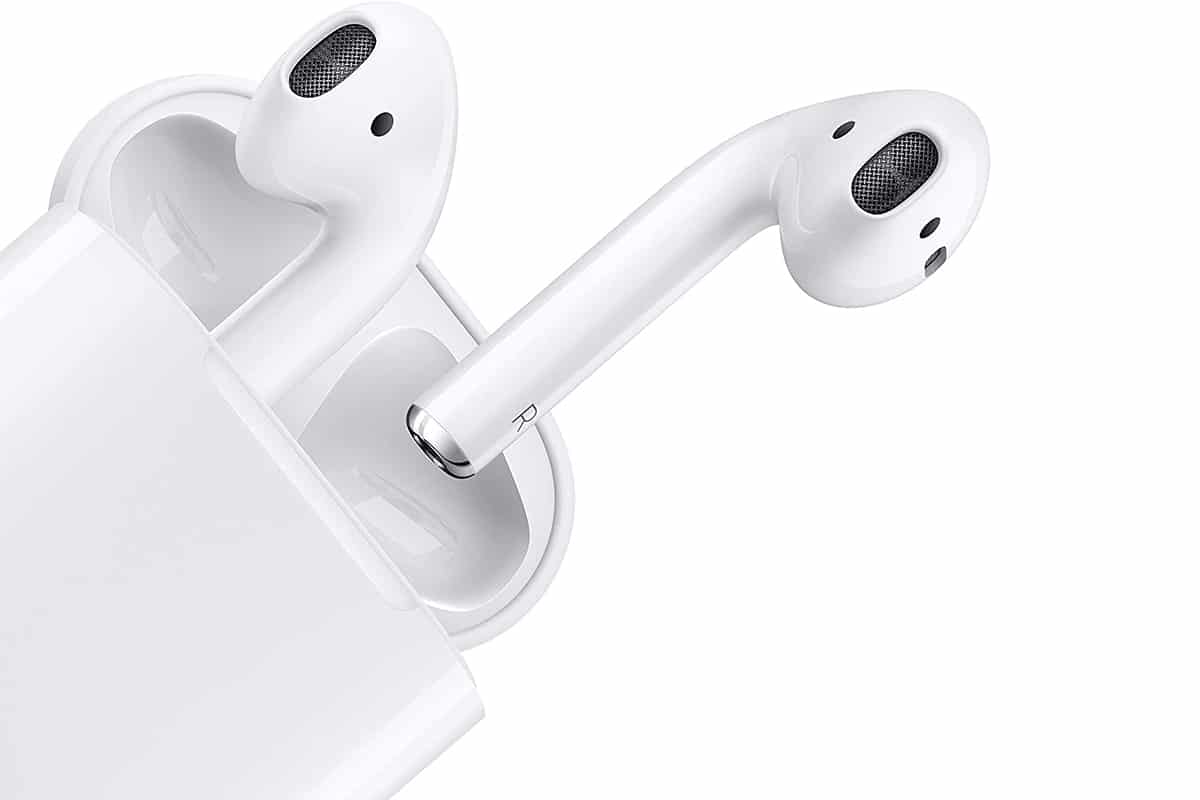 Apple AirPods
There's nothing we can tell you about Apple's AirPods that you don't already know. If Mum doesn't have a pair, then it's time she did. Make it happen. – AU$249 and up/US$159 and up
Buy it here (AU) Buy it here (US)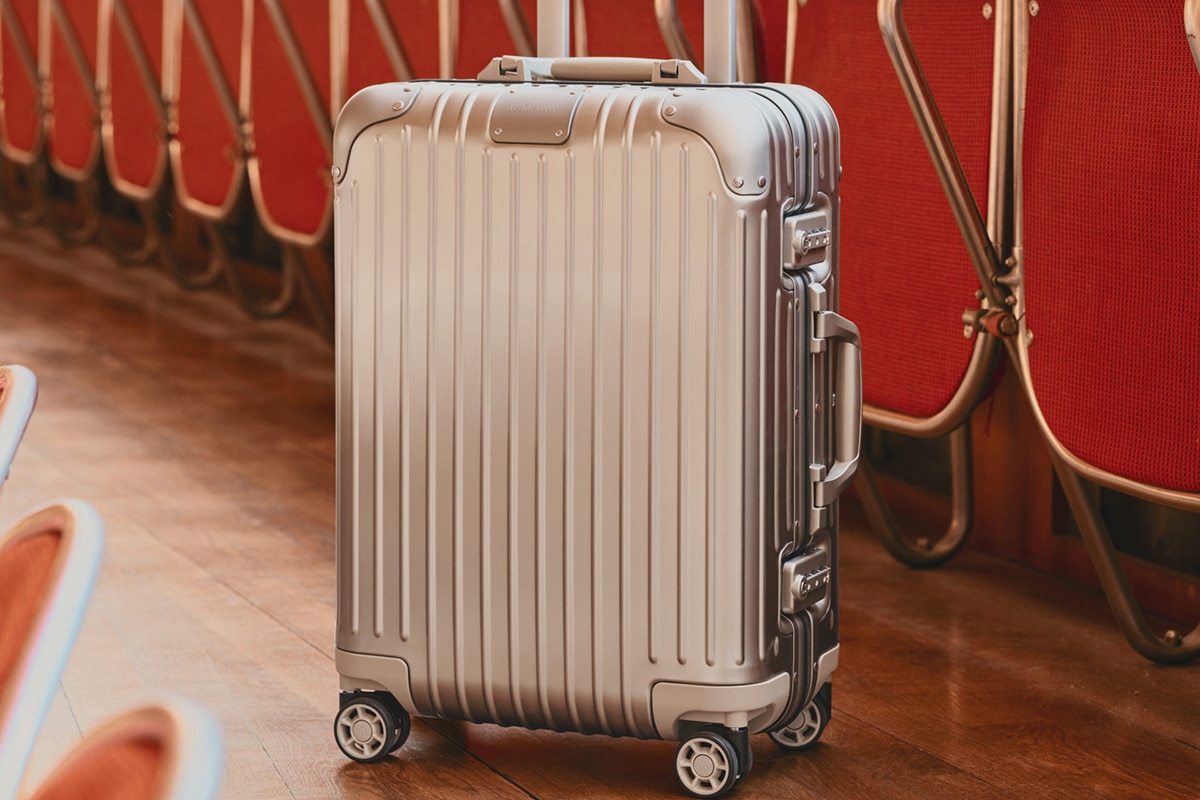 Rimowa Original Cabin
Equal parts lightweight and durable, Rimowa's Original Cabin is forged from high-quality anodised aluminium. It comes dressed in silver, sized to fit in most overhead compartments, and ready to last a lifetime. – AU$1,575
Buy it here (AU) Buy it here (US)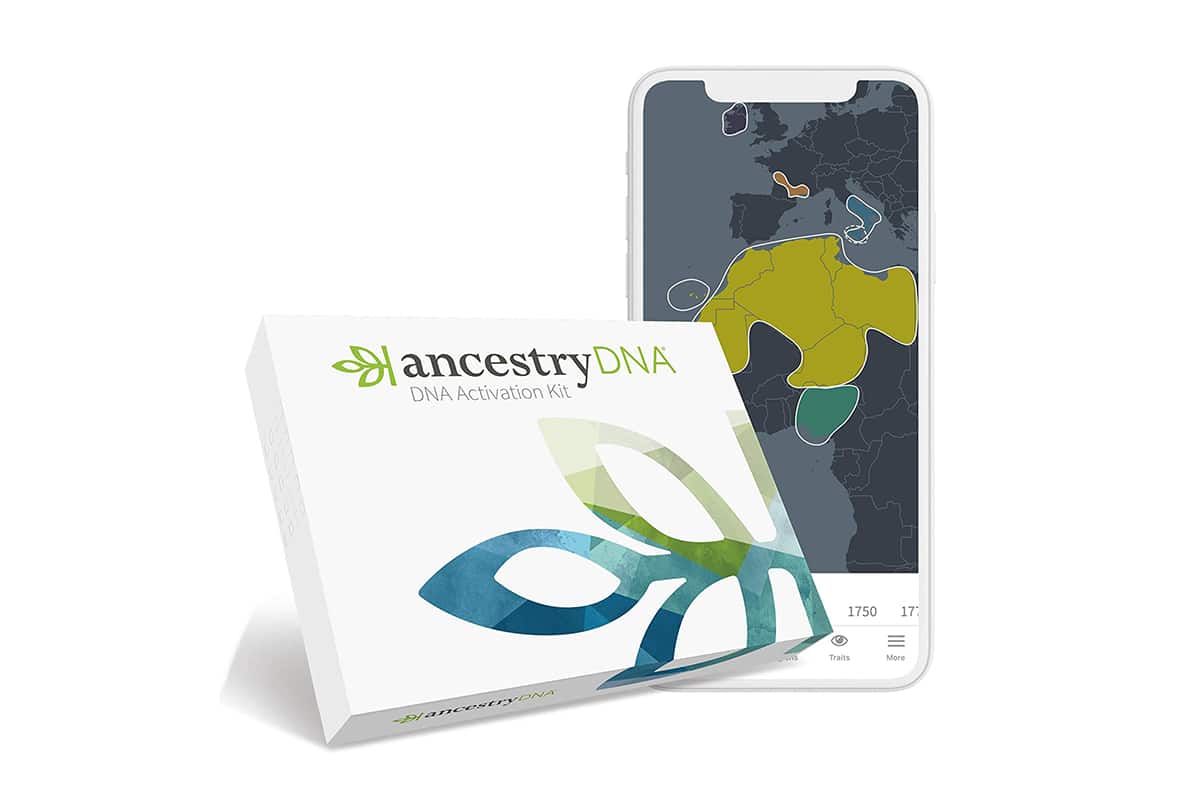 Ancestry DNA Kit
Tracing your bloodline unlocks a unique journey into the past while bringing the present into focus. Here's to the revelations lying in wait for you and your mum alike. – AU$129 and up/US$99 and up
Buy it here (AU) Buy it here (US)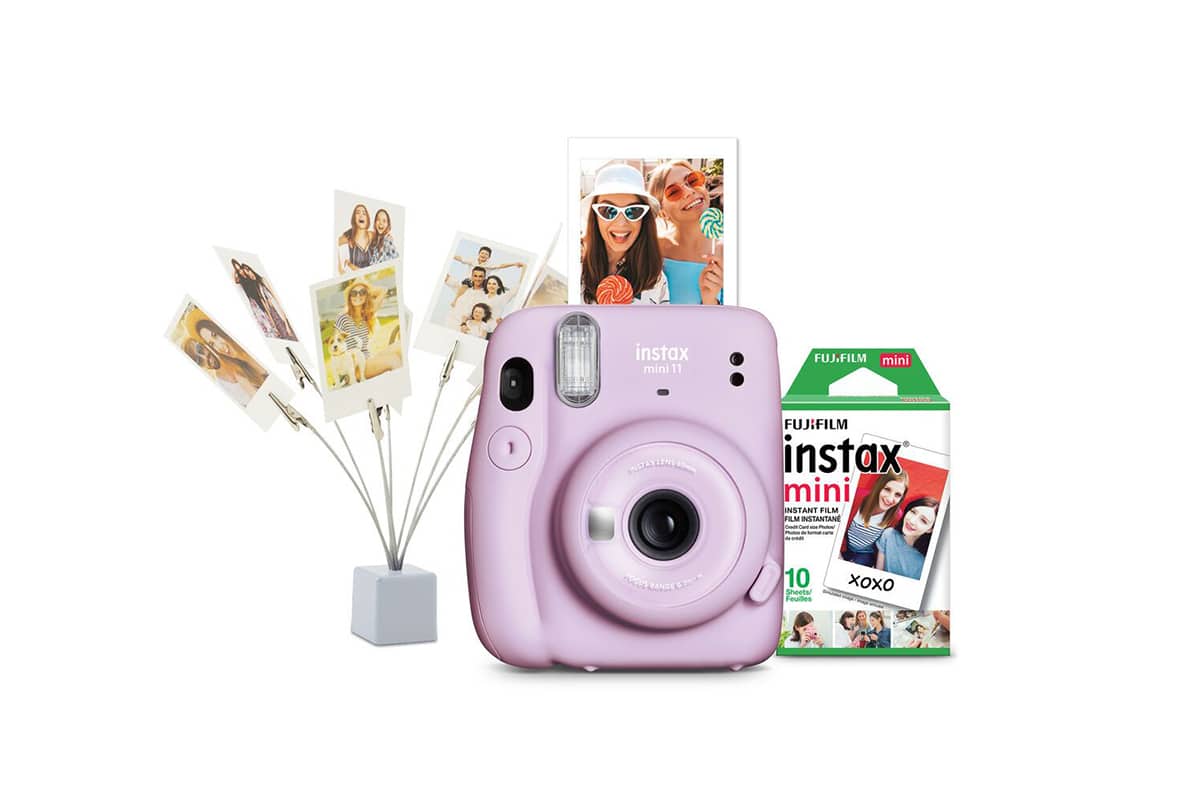 Fujifilm Instax
Beautifully retro, the Fujifilm Instax automatically adjusts to surrounding brightness and prints out a photo soon after you snap. Not just fun to use, this instant camera will generate memories of the genuinely lasting variety. – AU$185/US$97
Buy it here (AU) Buy it here (US)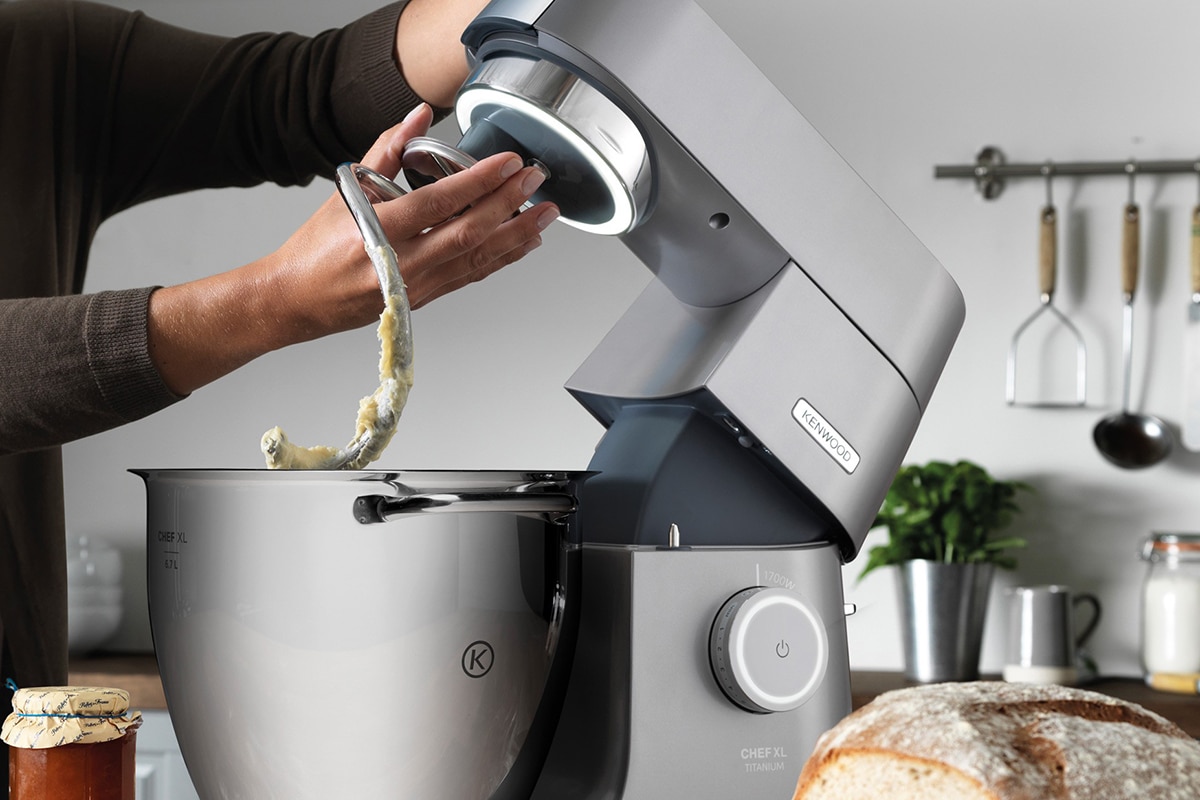 Kenwood Chef XL Titanium
With variable speed control and a 1700W motor, Kenwood's Chef XL Titanium mixer is ready for all the action you can throw its way. This is quite simply the ultimate kitchen appliance. – US$915
Buy it here (AU) Buy it here (US)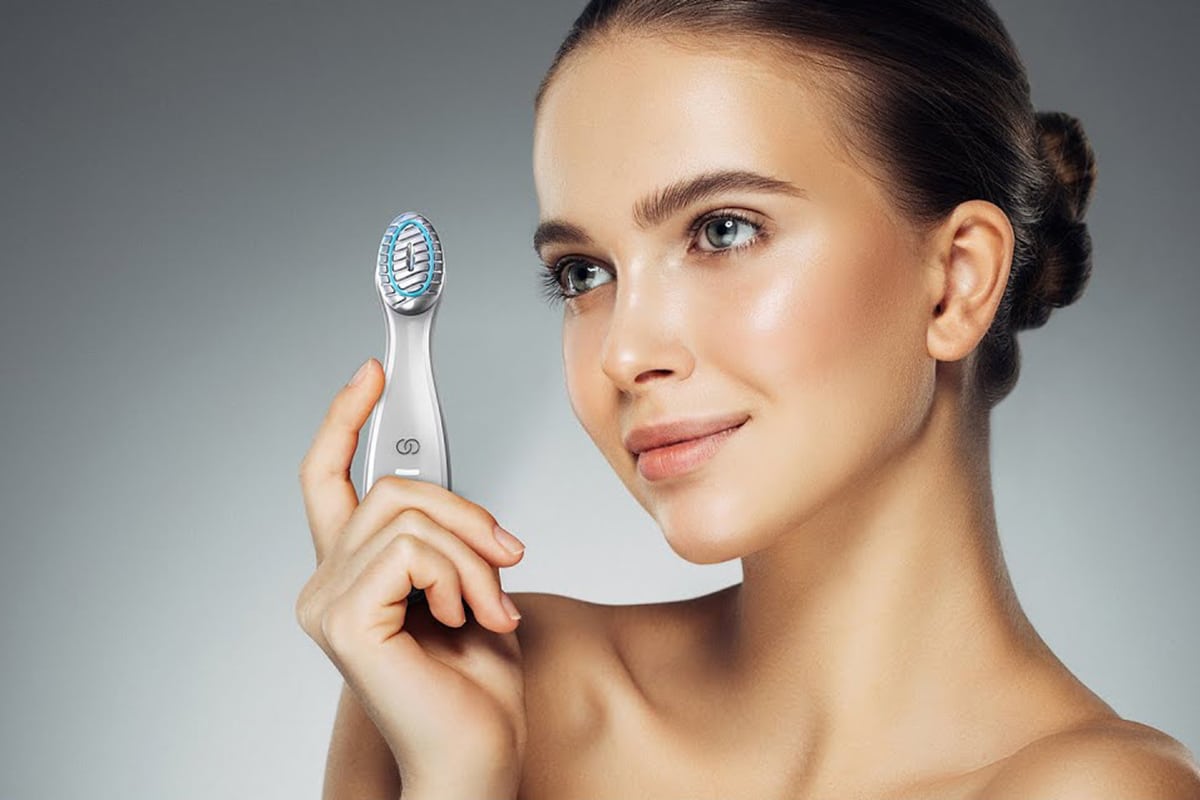 Nu Skin ageLOC Boost
This beauty-boosting device improves skin tone, promotes a brighter complexion, and slows down the signs of ageing, amongst other things. It's easy to use and made with 15% post-consumer resin (PCR) and we have yet to meet a mum who wouldn't want one. – US$400
Buy it here (AU) Buy it here (US)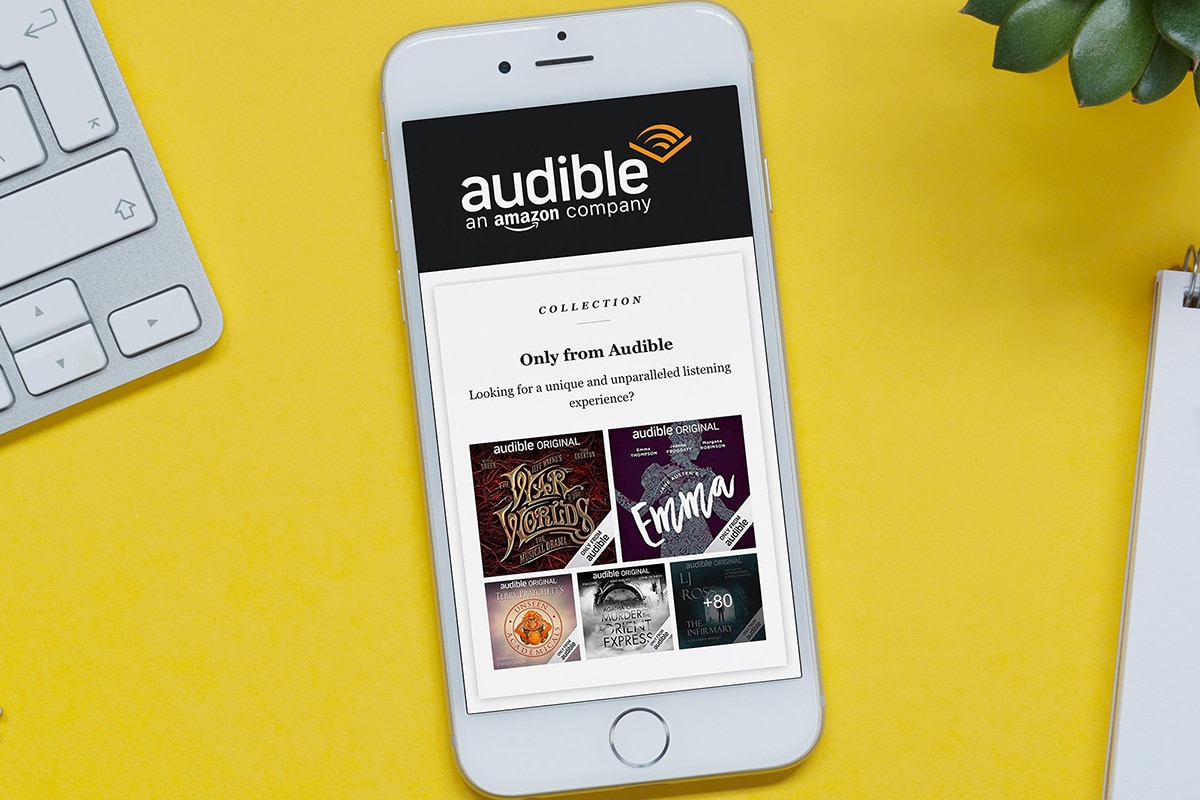 3 Month Audible Membership
For the modest price of an Audible membership, you get a seemingly endless trove of content, including original programs, gripping podcasts, and best-selling audiobooks. May your mum never grow bored again. – US$7.95 and up per month
Buy it here (AU) Buy it here (US)
Champainting by Cork & Canvas
Looking for a fun Mother's Day activity this year? Paint and sip while you enjoy bottomless wine and a boujie high tea at the Novotel Sydney Darling Square with Champainting by Cork and Canvas. This luxe experience is $145 per person.
For those looking for something a little more low key, Champainting by Cork and Canvas will be hosting Mother's Day themed classes in their studios for $60 for a BYO paint and sip session. Crows Nest is hosting the Ma Mere painting event, while the Darlinghurst studio is also hosting an afternoon of creativity with a special Paint your Mum Picasso Style event.
SmileDirectClub Aligners
If you've always wanted to give mum something to smile about, this one might be the option. Dentist-directed, remote aligner therapy SmileDirectClub is offering up a new deal, just for mum. New shoppers can score a $15 impression kit and $150 off their clear aligner purchase when they use the code LOVEMUM. The new deal runs from May 3 – May 9.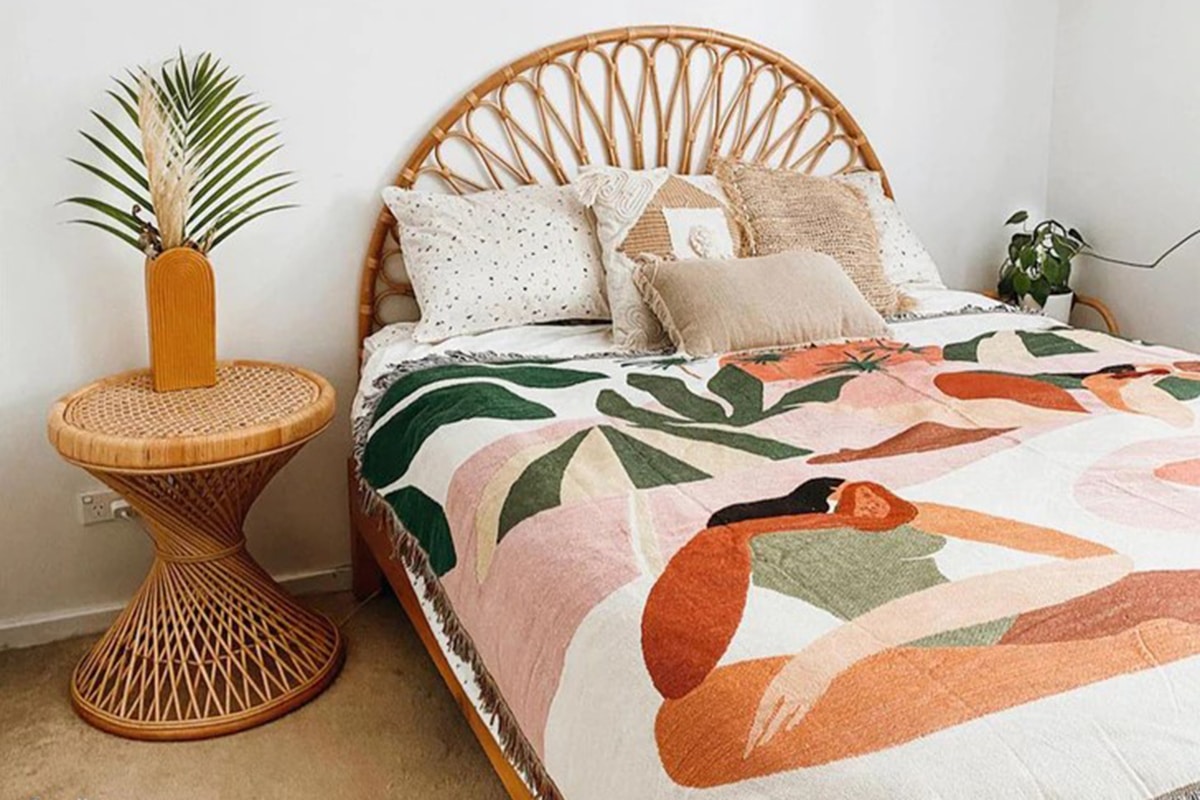 Noah Natural Rattan Side Coffee Table
We can think of few better ways to show Mum that her little boy is all grown up than through the gift of furniture. That brings us to this bohemian-style rattan side table, which employs an open-weave design, curved edges, and a timeless aesthetic. You did good, son. – AU$139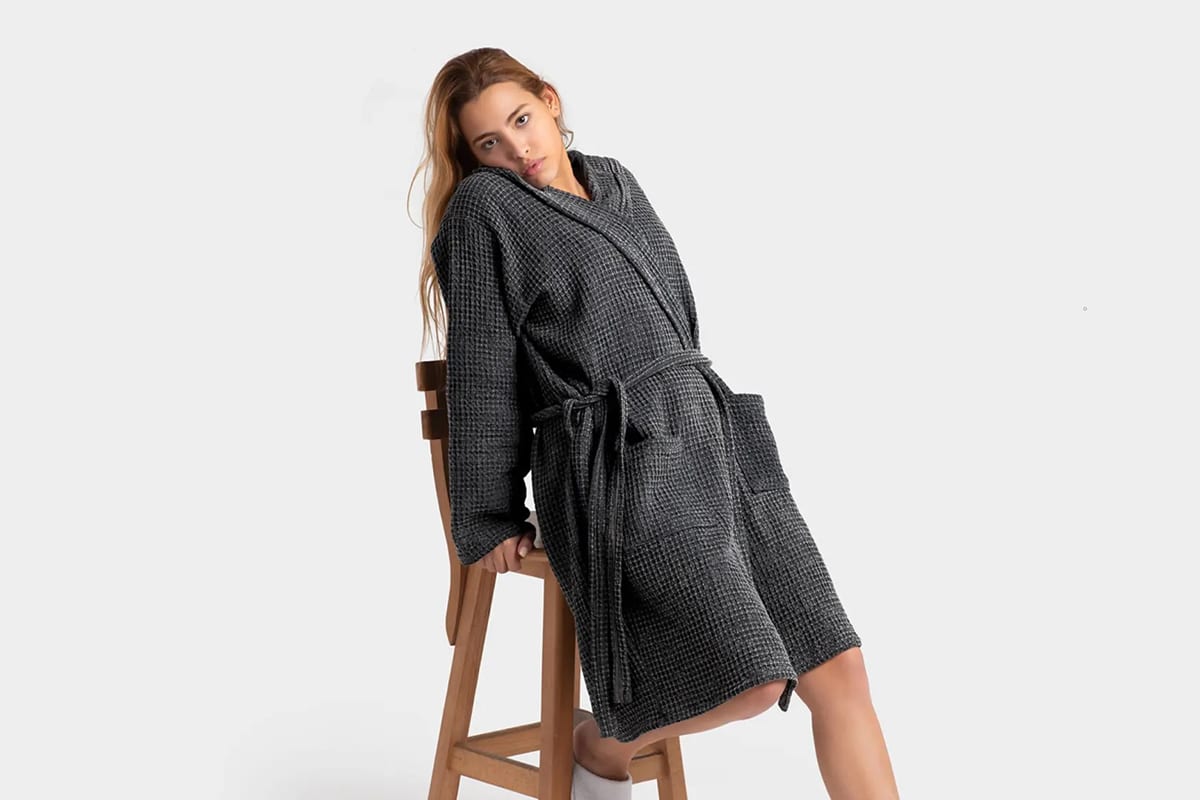 Casamera Waffle Bathrobe
One look at this 100% Egyptian Cotton bathrobe and its honeycomb weave and we're already feeling more relaxed. Just imagine how your mum will feel when she's actually wearing it. – US$119