New On Netflix in June 2020
Hey, iso people. In these unprecedented times, we just want to extend to you a big fat 'well done'. It's not an easy period in human history to be alive right now and if you're reading this; you're still here and we hope you're OK.
But for a little bit of perspective, there have been worse times to have been in existence – like 1918 for example, during the Spanish flu. The people alive at that time endured a virus that could kill in a matter of hours from infection, multiple rebellions across Europe and of course and the harrowing aftermath of the first world war.
And they didn't have a shared common enemy in Carole Baskin.
Which brings us to the silver lining of it all. Netflix has done a bloody fantastic job at making our isolated lives just a little bit better thanks to recent smash streaming hits such as 'The Last Dance' & 'Tiger King' – and June is shaping up to be a belter too. So here it is, the very best of what's New on Netflix in June 2020.
Best New Series on Netflix
13 Reasons Why: Season 4
In the name of Hannah's unnecessary ghost, how the actual fuck did this show get to four seasons? As if the existence of seasons 2 and 3 weren't enough of a slap in the face, Liberty High School's senior class is preparing for graduation. One final time the rag-tag crew of dipshit friends will have to band together one last time to keep a dangerous secret buried. Urgh.
Release date: 5th June 2020
Queer Eye: Season 5
The Fab Five are now headed to 'historic' Philadelphia to make over a new cast of everyday heroes – from a hardworking DJ (may we suggest fewer glowstick bracelets?) to a struggling dog groomer (is there another kind?).
Release date: 5th June 2020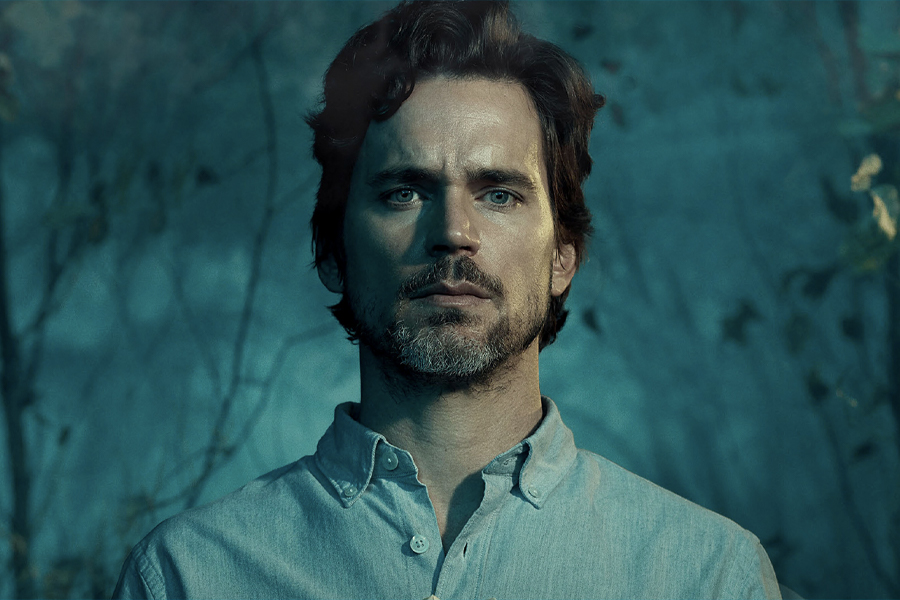 The Sinner: Jamie
The show that has miraculously stayed close to the level of quality that the first season established, The Sinner: Jamie will see detective Harry Ambrose investigating a grisly car crash that leads to one of the most complicated and dangerous cases of his career. Definitely worth putting onto the Netflix release date calendar.
Release date: 19th June 2020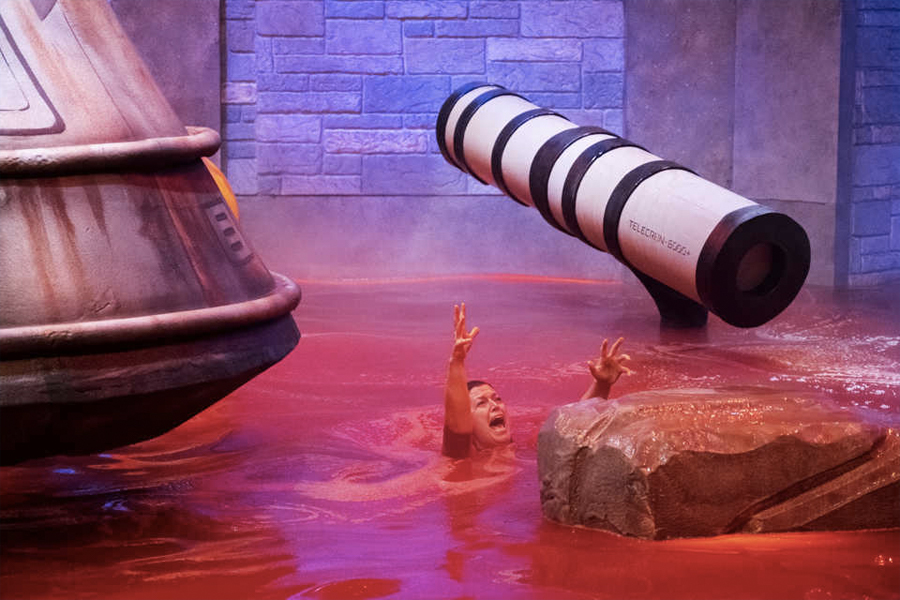 Floor Is Lava
We would have killed to have been in the meeting when the 4-year-old boy that wrote 'Floor Is Lava' pitched this into existence. In a show where teams compete to navigate rooms 'flooded with lava' by leaping from chairs, hanging from curtains and swinging from chandeliers, we ask ourselves: has humanity long since peaked?
Release date: 19th June 2020
Best New Movies on Netflix
Da 5 Bloods
From Academy Award Winner Spike Lee (director of the fabulous BlacKkKlansman) comes the new story of four African-American Vets who return to Vietnam in the search for the remains of their fallen Squad Leader (Chadwick Boseman) – and the promise of buried treasure, of course.
Release date: 12th June 2020
The Last Days of American Crime
Boasting a pretty sweet concept, The Last Days of American crime could have been one of the best new movies on Netflix. Unfortunately, as anyone who has seen this ungodly mess since it was released on June 5 would know, it is anything but. The premise is fine; as a final response to terrorism and crime, the US government plans to broadcast a signal making it impossible for anyone to knowingly commit unlawful acts.  A group of skilled misfits then band together to commit the biggest heist of the century – and the last crime in American history before the signal goes off. Where the wheels come off, however, is in the timing. A film centred around some pretty gratuitous violence in a police state is probably not the kind of message Netflix was looking to send. Besides, this 149-minute epic is an agonisingly slow tale that never really gets going.
Release date: 5th June 2020
Lost Bullet
Calling all Fast & Furious fans, Lost Bullet is the full-throttle, 'pimp my ride' sister film you've been waiting for. Following a convicted car mechanic who's recruited to work for the cops, pimping-out police vehicles for high-speed chases, LB will undoubtedly rev a lot of engines.
Release date: 19th 6th 2020
Best New Comedy on Netflix
Jo Koy: In His Elements
Headling his own digital festival more than anything, Jo Koy returns to the Philippines to show off the local culture and headline a special featuring Filipino American comedians, DJs and hip-hop dancers.
Release date: 12th June 2020
Eric Andre: Legalize Everything
Adult-swim darling and jarring voice of Azizi in the live-action Lion King, Eric Andre is back to make you giggle in his new stand up special 'Legalize Everything'.
Release date: 23rd June 2020
George Lopez: We'll Do It For Half
Filmed in San Francisco, 'We'll Do It For Half' is veteran comedian George Lopez' first Netflix special.
Release date: 30th June 2020
Best New Documentaries on Netflix
Spelling the Dream
A hard-hitting documentary you never knew you needed, Spelling the Dream follows four hopeful competitors' journeys while exploring the trend of Indian Americans ruling the Scripps National Spelling Bee since 1999.
Release date: 3rd June 2020
Home Game
From voodoo wrestling in the Congo to roller derby in Texas, this new series on Netflix explores unusual and thrilling sports traditions around the world.
Release date: 26th June 2020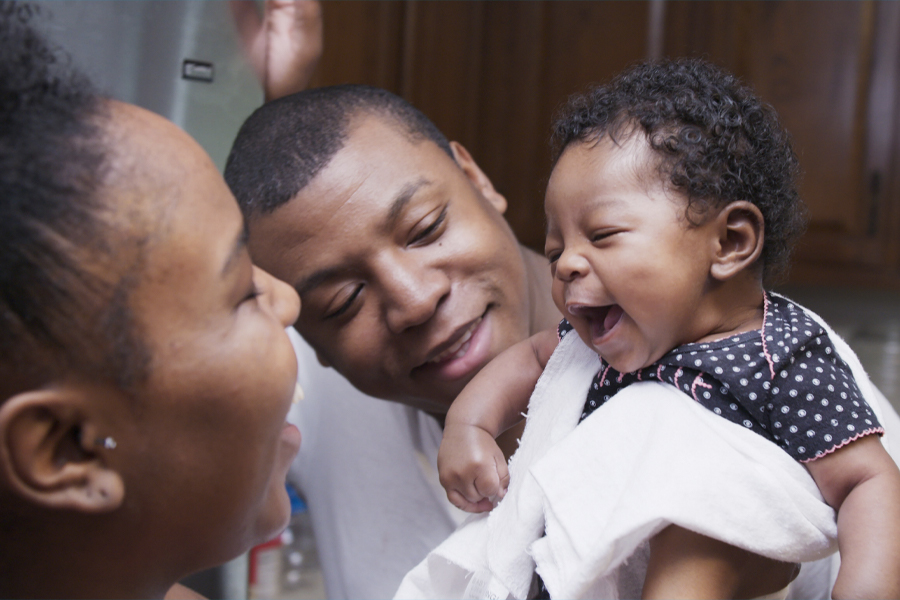 Babies: Part 2
What, when did part one happen?!? As babies make sense of a brand-new world, breakthrough research details how they are already equipped to handle the complexities of human life from the earliest of ages. Unfortunately, there's nothing to be done about the whole 'shitting themselves' thing.
Release date: 19th June 2020
Best New Anime on Netflix
Baki: The Great Raitai Tournament Saga
Boasting a sublimely hectic trailer, Baki: The Great Raitai Tournament Saga is about a bloke called Baki who goes to China to throw his hat in the ring to become the next true Sea King. Disclaimer: we still don't quite know what the eff a Baki is and why there's a sea king involved in a land tournament.
Release date: 4th June 2020
A Whisker Away
In Studio Colorado's second feature-length film, a girl with a weird nickname is desperate to get closer to her crush. Her solution: turn into a cat. Because of course.
Release date: 4th June 2020
BNA
Worth watching for the synopsis alone, BNA is the quiet little tale of a guy called 'Michiru who morphs into a raccoon beastman. Seeking refuge, and answers, with the aid of wolf beastman counterpart Shirou (clearly the better beastman), he breaks inside the 'special zone' of Anima-City.
Release date: 30th June 2020
You'll also like:
New on Netflix in May 2020
New To Netflix In April 2020
New To Netflix In March 2020