New On Netflix in April 2020
Well. That escalated quickly, didn't it?
Fuck me, ay.
The world does truly feel as if it's coming to an end. Lockdowns, social distancing, food rationing, panic buying – and we've not even hit the peak, supposedly. The tragedy of it all is that COVID-19 decided to strike literally straight after the worst bush fires we've seen in decades. But even if the word of the nation is 'doom' and fears of shortages of crucial supplies are rising, there's one company we can count on not to run out of its stock: Netflix.
Netflix, whose digital shelves are lined with glorious shows, new and old, to help us get through the seemingly endless days working from home. Netflix, whose executives (chimps dressed in double-breasted suit jackets, fyi) are now wiping their asses with money and have even more 'greenlit' buttons on their mahogany, banana-shaped desks. Oh, Netflix, you beautiful bastard.
This month, they've thrown the book at it. And while we may see a few fewer Hollywood faces over the coming weeks as isolation laws tighten and the pandemic we're facing potentially rallies for another crack at it; the lords of content at Netflix have sought to bestow upon us humble lonely people, something for everyone in April. So here it is, Man of Many's New To Netflix in April 2020.
You'll also like:
New To Netflix In March 2020
New To Netflix in February 2020
New To Netflix In January 2020
ORIGINAL SERIES
After Life: Season 2
He's back, people. For those who haven't seen it: the first series was set in the small fictitious town of Tambury and followed Tony (Ricky Gervais): a writer for the local newspaper whose life is upended after his wife dies from cancer. In series 2, Tony's still grieving for his wife, but now he has a bit more capacity for those around him – that is until the local paper may be closed for good. Heartwarming and hilarious, it's just the 'humanity' centric show we need right now.
Release date: 24th April 2020
The Last Kingdom: Season 4
Hailed as the Game of Thrones that didn't fumble the ball right before the try line (although it's only season 4, it may be too early to tell, The Last Kingdom crashes straight back into where was as Edward and Aethelflaed spar over the future of Mercia and their father's dream of a united England, while Uhtred tries to recover his lost birthright. Fyi, there's no trailer for this one yet so spoiler alert on the above.
Release date: 26th April 2020
Brews Brothers
Boasting a fkn weird trailer, Brews Brothers looks to be more appealing three beers in – until you look a bit deeper. There are many sleeper shows that get popular after having slogged it out for two seasons (Parks & Rec, 30 Rock, Schitts Creek to name a few), and this could be one of them. The gist is: two estranged brothers know everything there is to know about brewing beer. But they're assholes who are constantly fighting. Fin.
Release date: 10th April 2020
Outer Banks
Outer Banks looks to be part 'The O.C' and HBO's 'Euphoria' – but a bit shittier. Regardless, we're doubtless it'll hit the spot on a hungover Sunday morning. Following a tight-knit group of teens who unearth a long-buried secret (heaps of gold) and set off a whole bunch of drama and romance, and violence. But mostly drama.
Release date: 15th April 2020
Sunderland 'Til I Die: Season 2
Whilst a potentially bitter reminder that all sports are cancelled at the moment, let's not forget that Sunderland 'Til I Die, is, after all is said and done – a tale of hope. After two consecutive years of failure, Sunderland hopes to get things turned around in S2 as they face a new season in third-tier football.
Release date: 1st April 2020
Absurd Planet
Like every nature doco you've ever seen, coupled with the spirit of every TikTok video you've seen lately. A cast of quirky critters and Mother Nature herself narrate this funny science series, which peeks into the lives of Earth's most incredible (or incredulous) animals.
Release date: 22nd April 2020
WEEKLY SERIES
Riverdale: Season 4 (New Episodes)
Netflix supply us with the exact same rubbish line, regardless of the content pertaining to each episode so we'll just say this: the show you secretly watch with your other half is back.
Release date: April 2020
ORIGINAL FILM
Sergio
One of the few proper Netflix films to be released in April, Sergio centres in on a charismatic and complex man of the same name. Having spent the majority of his storied career as a top UN diplomat working in the world's most unstable regions, deftly navigating deals with presidents, revolutionaries, and war criminals for the sake of protecting the lives of ordinary people – he's ready for the simpler life with the woman he loves (Ana de Armas). But he's got one last assignment – because of course he bloody does.
Release date: 17th April 2020

Willy and the Guardians of the Lake: Tales from the Lakeside Winter Adventure
There's not much about this one online – and God knows Netflix didn't supply us with anything to write home about – but from what we can gather, as winter approaches 'the lake', a common threat rattles the Verdies and Grimps (fantasy creatures?) as Willy Whistle (huh!?) looks to seize his chance to become a guardian (ok, pretty cool).
Release date: 27th April 2020
The Main Event
A not-so-subtle knock-off of 'Shazam', The Main Event is about a kid who loves WWE (and who can blame him) and lo' and behold he finds a magic wrestling mask. Using his new special powers the main dude enters a wrestling competition and fights an intimidating rival. It looks like a b-grade trope, to be sure – but to anyone who plans on getting stoned in the next few weeks: add to list.
Release date: 10th April 2020

The Plagues of Breslau
Despite its lack of a trailer, The Plagues of Breslau sounds like it could be a cracking cop thriller. After a body is found sewn inside a cowhide (what!???), a detective discovers a killer is recreating an 18th-century "plague" of criminal punishments. Yes, please.
Release date: 22nd April 2020
ORIGINAL COMEDY
Middleditch & Schwartz
Comedians Thomas Middleditch and Ben Schwartz star in this series of long-form improv specials. Because that's what we need: longer format improv. Thanks, boys.
Release date: 21st April 2020
Yours Sincerely, Kanan Gill
Measuring his adult life against the goals set in a letter written as a teen to his future self, Kanan Gill's takeaways apparently get pretty dark.
Release date: April
ORIGINAL DOCUMENTARY
How to Fix a Drug Scandal
Two drug lab chemists' shocking crimes cripple a state's judicial system and blur the lines of justice for lawyers, officials and thousands of inmates. Sounds like Breaking Bad – and if it's even a quarter as good, we're in.
Release date: 1st April 2020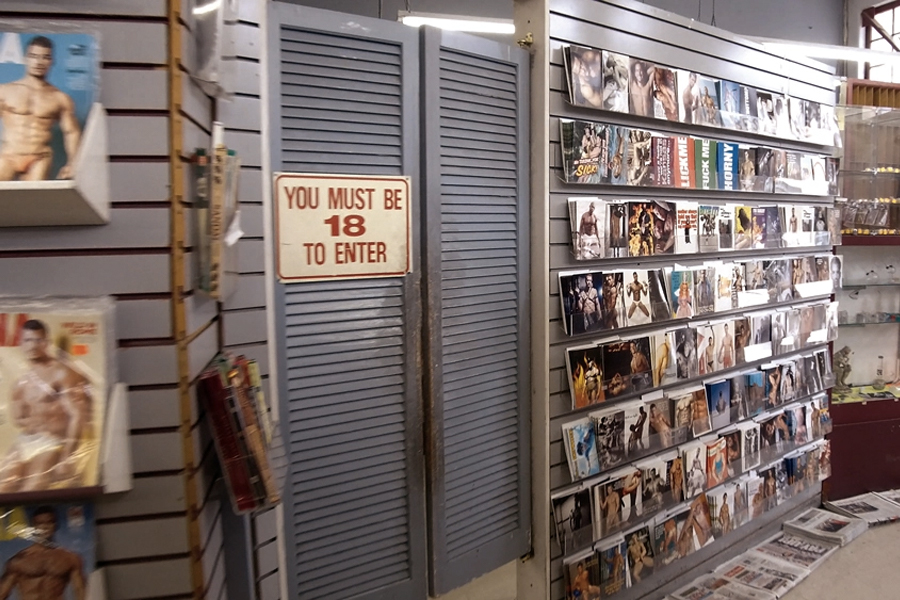 Circus of Books
Apparently very quirky, funny and surprisingly heartwarming, Circus of Books zooms in on unassuming couple Karen and Barry Mason who ran Circus of Books for over four decades. What's Circus of Books, you ask? It's an LA porn store that became a hub for the local gay community – a sexually graphic hearth if you will.
Release date: 22nd April 2020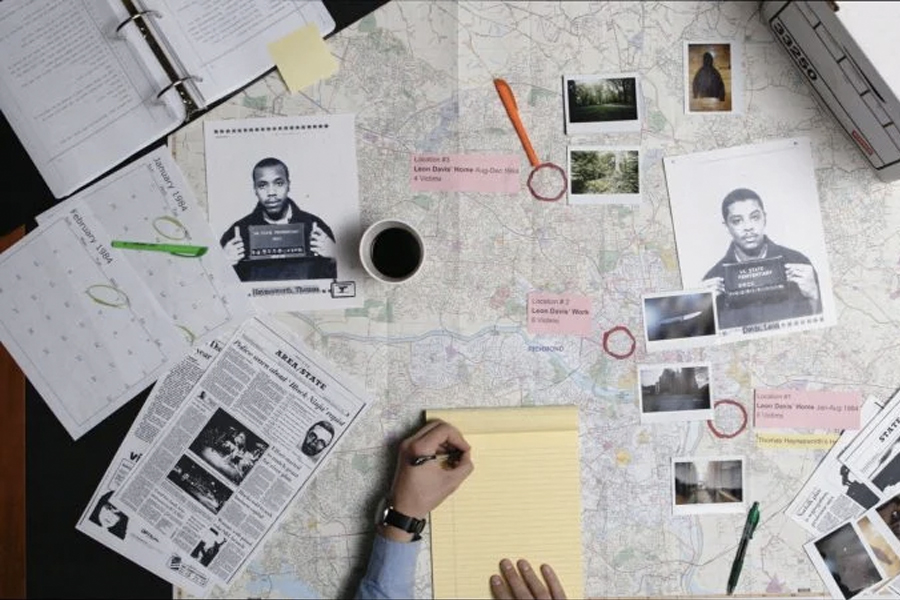 The Innocence Files
The Innocence Files shines a light on the untold personal stories behind eight cases of wrongful conviction that the nonprofit organization 'The Innocence Project' worked tirelessly to overturn. Comprised of three compelling parts – The Evidence, The Witness and The Prosecution – these stories expose difficult truths about the state of America's deeply flawed criminal justice system, while showing when the innocent are convicted, it is not just one life that is. This is one not to be missed.
Release date: 15th April 2020
ORIGINAL ANIME
Drifting Dragons
Dragons are on the menu as the crew of the airship Quin Zaza sets out on a hunt. If they fail, empty stomachs will be the least of their worries. Expect to see more anime originals over the coming months – for those who're new to the genre, now's the time.
Release date: 30th April 2020 
You'll also like:
New To Netflix In March 2020
New To Netflix in February 2020
New To Netflix In January 2020