New On Netflix in August 2018
Netflix is at it again with another month of tasty visual morsels for you to devour. With Matt Groening's triumphant return to the small screen and the brooding Season 2 of Ozark, we here at Man of Many are definitely considering chucking a sickie to get through the following shows. Crack a cold one, plonk yourself on the couch or the workplace bean bag and get better acquainted with what's new to Netflix this month.
You'll also like:
He's Alive! Chris Hemsworth is Back in 'Extraction 2' Trailer Reveal
MasterChef Australia Recap – S12E03 – No I In Team
ORIGINAL SERIES
Disenchantment
From the arguably genius comedic mind of Matt Groening comes Disenchantment. A satire on the fairytale tropes we're all too familiar this animated series follows the misadventures of a hard-drinking princess, her feisty elf companion and her personal demon, Luci. Some have called Disenchantment the offspring of Game of Thrones and the Simpsons. We don't know about all that, but if Futurama and the show about our Springfieldiens are anything to go by, this Netflix original should be a real hoot. Ten episodes are set to drop on the 17th of August, so set your reminders people.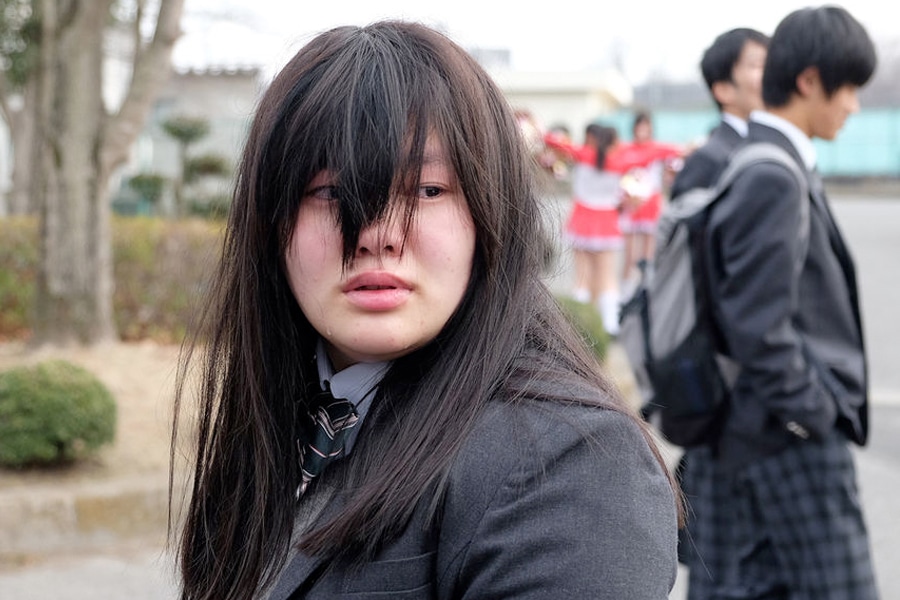 Switched
Set in the halls of a Japanese high-school we have popular kid Ayumi. Somehow, an envious less popular kid steals her body and everything that comes with it, including her boyfriend. Having watched the trailer, this one may be more enjoyable if you speak Japanese—some of the translated dialogue is appalling. For example: "I know it's you regardless of your shape" says the boyfriend while patting his the top of his girlfriend's new head.
Cocaine Coast
In 1980s Galicia, Spain, a young fisherman becomes a prosperous cocaine smuggler by providing Latin American suppliers with a European entry point. You can bet that things will go south, alliances will be tested and people will be gunned down in a blaze of drug-fuelled glory.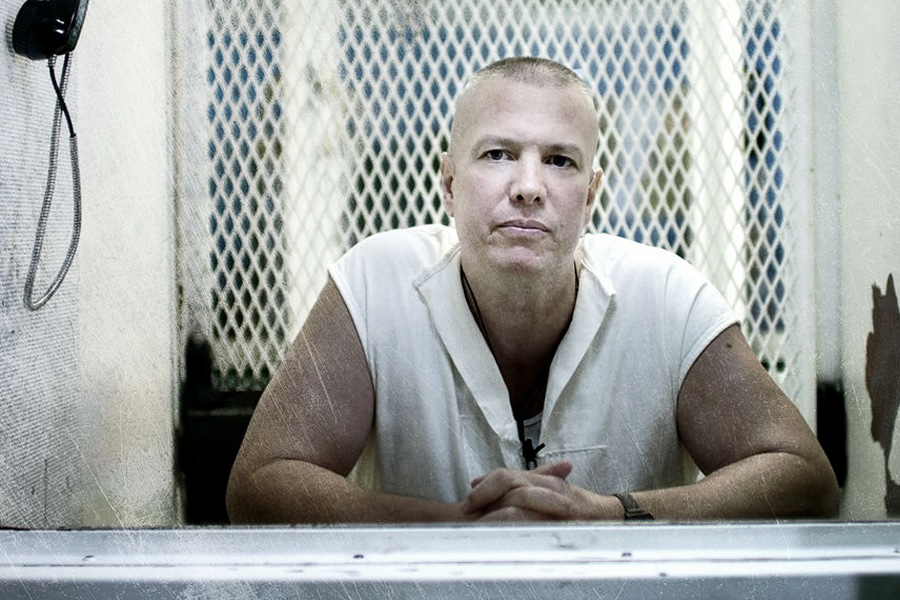 I AM A KILLER
Your hump day content is sorted in this new true-crime series from Netflix. It follows history's most notorious killers as they recount their stories from their points of view in their own chilling words. If you like grainy shots of old photographs and manipulative dramatic soundtracks, this will surely tick all of the boxes. I AM A KILLER comes out on the 3rd.
Marching Orders
Bring it on meets Friday Night Lights, Netflix' Marching orders follows the Bethune-Cookman University Marching Wildcats as they fight to keep their spots on the field, memorise routines, balance their academic careers, and maintain their social lives. The latter being the most important, obviously.
72 Dangerous Animals: Asia
From fangs to claws to venomous stings, they all wield deadly weapons. But which creature will be crowned the fiercest of all? We only wish that Snoop Dogg was narrating. 72 Dangerous Animals: Asia drops on the 10th.
Afflicted
If you're impartial to watching people battle with a serious illness as a form of entertainment then this show has it all. Baffling symptoms. Controversial diagnosis. Costly treatments. Seven people with chronic illnesses search for answers on camera.
https://www.youtube.com/watch?v=1ARPdolqa8U
All About the Washingtons
CRINGE ALERT: Hip-hop icon Rev. Run has retired from hip-hop and his gives him a lot of shit about it and they are all very, very sassy. This new sitcom from Netflix may get you with a few cheap laughs early in the piece, however, we here at Man of Many think one season may just be enough.
Insatiable
Controversy surrounds this darkly comic series about a disgraced civil lawyer turned beauty pageant coach as she takes on a vengeful, bullied teenager as his client. An internet petition with over 110,000 signatures has surfaced online claiming that the show promotes fat shaming. Make up your own mind, Insatiable is out on the 10th of August.
Million Pound Menu
Next-generation restaurateurs get the chance to open their own pop-up eateries to impress the paying public — and a panel of discerning investors. It's shark tank for restaurateur hopefuls and it looks juicy—Million Pound Menu hits Australia on the 10th.
Ultraviolet
In this offbeat crime series, an online community of amateur sleuths uses an unconventional mashup of high-tech and low-tech methods to solve cases.
Magic for Humans
From baffling people on the street to orchestrating elaborate tricks, Justin Willman proves to be the Jerry Seinfeld of magic thanks to his middle-of-the-road sense of humour. Magic For Humans is out on the 17th.
Marlon: Season 2
Amicable exes Marlon and Ashley settle into co-parenting duties and continue to work out where they stand as friends, former flames and a family. From the comedic 'genius' that is Marlon Wayans, the entire new season will be streaming from the 22nd.
Great News
From the always hilarious Tina Fey comes an NBC series that follows ambitious cable news producer Katie as she deals with the fact that her overbearing mother has landed an internship on the very same show. Cool…?
Deadwind
It's grim, it's gritty, and the director has spared us none with the grey lens filter. Just months after a tragic loss, detective Sofia Karppi investigates the murder of a woman with ties to a Helsinki construction company. This one looks like a cracker, people. Get your deerstalker cap and accompanying pipe ready, Deadwind is out on the 23rd.
Ghoul
From the people who brought you Insidious and the surreal horror flick 'Get Out' is an intriguing new foreign language series. Ghoul follows the story of a newly minted military interrogator arriving at a covert detention centre to discover that some of the terrorists held there are not of this world. Ghoul drops on the 24th.
The Innocents
Ya boy Jack Irish, AKA, our man Guy Pearce is a supporting actor in this highly prospective new series. We don't know too much about this one but what we can tell you is that a couple of teens run away together and their extraordinary gifts unleash powerful forces intent on dividing them forever. The trailer is full of great imagery and the soundtrack looks promising. Get amongst it on the 24th.
Inside the Criminal Mind
Yep. Another crime show for the droves of those addicted to the merry-go-round of the solved and unsolved (such as we here at Man Of Many). Get your next hit with Inside the Criminal Mind. You can explore the psychological machinations and immoral behaviour that define the most nefarious types of criminals on the 31st of August.
Ozark: Season 2
Bias (not) aside, Ozark is a highly underrated show. For those who've seen it, we're preaching to the choir. For those who haven't, make sure you give this one a chance, it's a slow burn but it totally pays off. Season 2 drops right on the tail end of August, which will undoubtedly make for an uncharacteristically slow month.
NETFLIX FILM
Like Father
Kristen Bell and Kelsey Grammer star in this Netflix original film. After she's (Bell) left at the altar, a workaholic executive ends up on her honeymoon cruise with her estranged father (Grammer). Like Father is out on the 3rd.
Brij Mohan Amar Rahe
Faking his death to escape the realities of his uneventful life worked out well for Brij Mohan — until he was sentenced to death for his own murder. "GASP!" We're not sure how this one is going to work but good luck to those of you who happen upon this one whilst hungover sometime this month.
The Package
When five teens go on a spring break camping trip, an unfortunate accident sets off a race against time to save their friend's most prized possession. The very beginning of the trailer unceremoniously rips off Superbad, with a poor imitation of the 'Mclovin' gag so we're considering boycotting this one. For those who don't mind, The Package is out on the 10th.
To All The Boys I've Loved Before
Based on the well-received novel, this film follows Lara Jean who's love life goes from imaginary to out of control when her secret letters to every boy she's ever fallen for are mysteriously mailed out. Which would actually suck? To see how it all pans out, you can catch this one on the 17th.
The Motive
An aspiring writer with no imagination seeks inspiration for his novel by manipulating the lives of his neighbours so that he can write about them. An intriguing premise indeed. We hope for many American Psycho moments during The Motive which comes out on the 17th.
The After Party
When an aspiring rapper goes viral for all the wrong reasons, he thinks his career is over. But when his best friend gets them into a wild NYC after party, he gets one more chance to make the impossible happen. You could say he has one shot and shouldn't miss the chance to blow. Sigh. The After Party is out on the 24th.
ORIGINAL COMEDY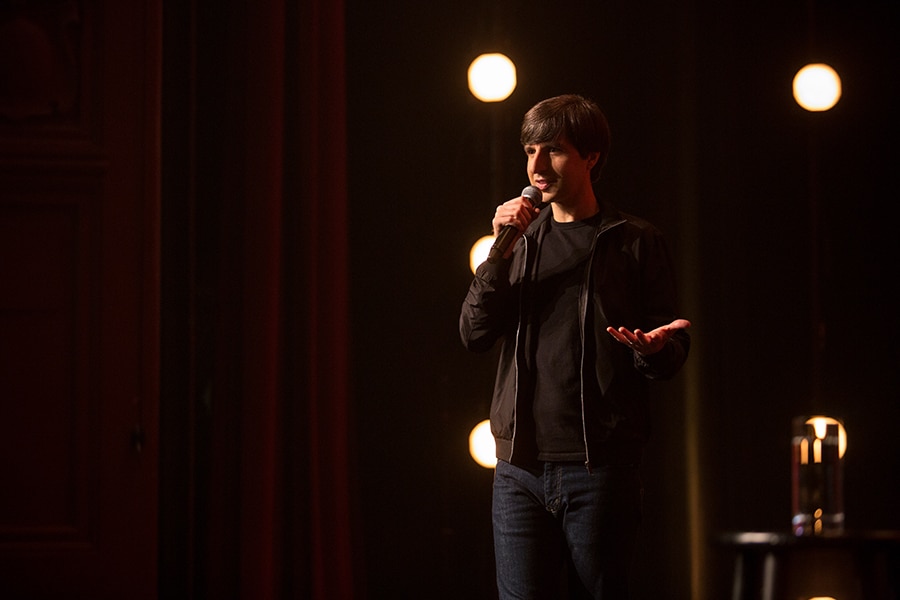 Demetri Martin: The Overthinker
With his signature one-liners and drawings, Demetri Martin muses on doughnut holes, dogs, sports bars, the alphabet's most aggressive letters and more.
Bert Kreischer: Secret Time
Comedian Bert Kreischer is ready to take his shirt off and "party hardy" with his debut Netflix Original stand-up special, Bert Kreischer: Secret Time. Bert is said to regale the audience at the Trocadero Theatre in Philadelphia with stories about zip-lining with his family, his daughter practicing softball with an imaginary ball, and upstaging ex-NBA player Ralph Sampson at a childhood basketball camp.
The Comedy Lineup: Part 2
A cadre of promising up-and-coming comedians delivers a rapid-fire series of stand-up performances. We're all for the aspiring getting a crack at the big time and wish the best of luck to this month's candidates. The Comedy Lineup: Part 2 is out on the 31st.
ORIGINAL DOCUMENTARY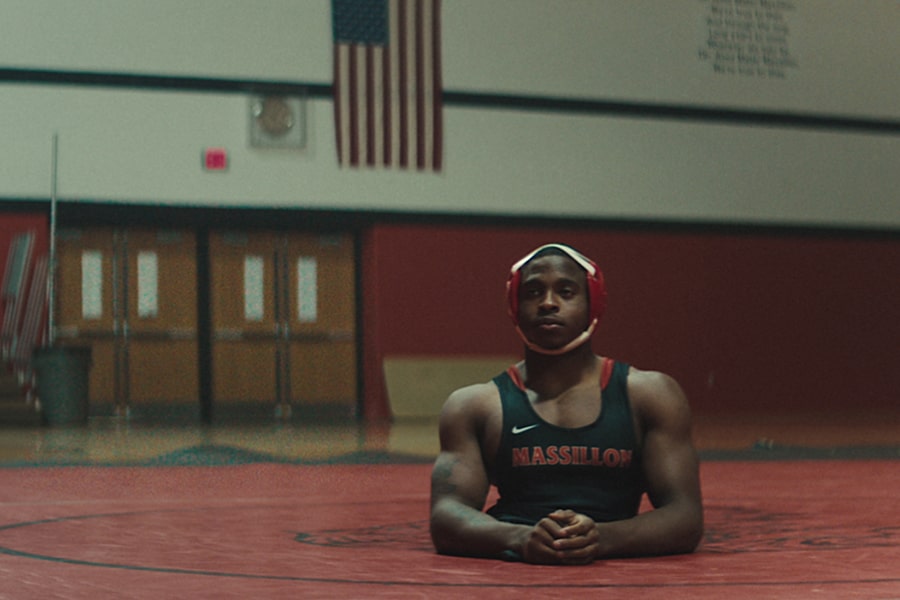 Zion
Born without legs and stuck in foster care for years, teenager Zion Clark hopes to overcome his circumstances and become a competitive wrestler?!? Heartwarming, tearful and with Netflix behind it, we're in. Zion is out on the 10th.
Follow This
Follow the reporters at BuzzFeed as they probe topics ranging from quirky internet crazes to safe injection spaces for opioid users. To see more on how Buzzfeed come up with brilliant headlines like 'Leonardo Might be A Puppy' and 'What Is Your Inner Potato', you can catch Follow on the 23rd.
You'll also like:
15 Best Time Travel Movies of All Time
New on Stan Australia in September 2021