New On Netflix in February 2019
Is it just us or has Netflix been killing it lately? Over the past few months, they've given us the Haunting of Hill House, the Ted Bundy Tapes, Sex Education and many more truly excellent titles that have had has laughing, crying, shrieking and recoiling in our lounge rooms—sometimes all at the same time.
Naturally, we had high-expectations for February and thankfully, Netflix has delivered; with adaptations of George R.R Martin's work, the eerie new art-horror 'Velvet Buzzsaw', and the new Star Trek: Discovery, you have no excuse to claim 'boredom' as we kick the last month of scorching weather. Crank the air-con and crack open a cold one, here is the best of what is New to Netflix – February 2019.
ORIGINAL SERIES
Siempre Bruja
Near impossible to say correctly on your first crack at it, Siempre Bruja follows 18-year-old Carmen, a 17th-century Columbian slave and also witch – hang on a second? Witch? Witch slave?!?! We're in. With the plot not backing down in the slightest, Siempre will travel through time to the present day Cartagena to save her loved one from the grips of some kind of evil. According to the press release, "she soon discovers that once a witch, always a witch." Sounds intriguing. Check it out on the Friday 1st.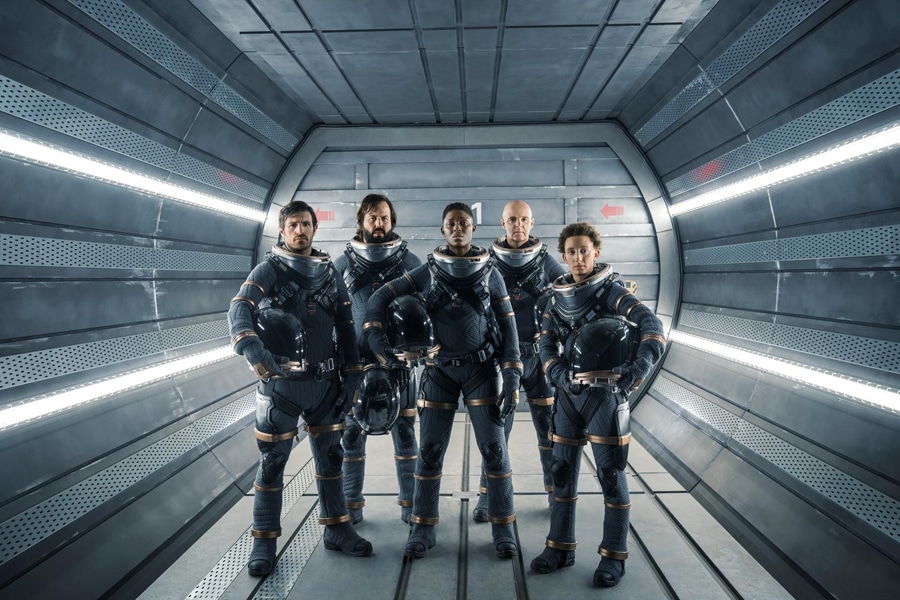 Nightflyers
From the mind of George R.R.Martin – yep, that's right, the man behind Game of Thrones – comes Nightflyers. The trailer is a series of tantalising shots coupled with some intense tunes, detailing humankind with its future at stake. From what we can tell, Nightflyers tells the story of a group of scientists and a powerful telepath as they venture into the void to board a spaceship full of secrets—maybe they'll find the Winds of Winter while they're there? Clear your Friday night cos' Nightflyers comes out tomorrow on the 1st.
Russian Doll
Starring that girl who knows what's what in American Pie (Natasha Lyonne) giving seemingly zero fucks in each and every role she plays, Russian Doll is essentially just another Groundhog Day ripoff. The light at the end of the tunnel, however, is that Amy Poehler, 'Queen of comedy' is attached to it, so there is hope. Russian Doll follows a young woman on her journey through a seemingly inescapable party one night in New York City. Please, please don't stuff this one up Netflix. Check it out on the 1st.
Unauthorized Living
Unauthorized Living boasts a genuinely original plot. Rounding out the end of his reign, an influential Galician drug cartel leader must seek out his successor while keeping his degenerative disease a secret. Fingers crossed for some heartwarming father & son vibes, as well as some healthy murder along the way. Check it out on the 8th.
One Day at a Time: Season 3
Based on the 70's sitcom of the same name, One Day at a Time S3 hijinx involves People studying to become a nurse practitioner while Elena and Syd grow closer. Alex gets punished, Lydia tackles a bucket list, and Schneider falls in love. Sounds riveting. One day at a Time S3 drops on the 8th.
Flavorful Origins: Chaoshan Cuisine
Taking a good cheap Mongolian lamb into the stratosphere, Flavourful Originals: Chaoshan Cuisine delves into the delectably diverse world of Chinese cuisine to discover its regional variations and unique histories. If you think that sounds about as good as a $14 honey chicken at your local watering hole, then this one's for you. Check it out on the 11th.
Dirty John
Dirty John is a new anthology series' from Netflix, starring Eric Bana cringeworthy American accent—don't get us wrong, the blokes a legend but listen closely and you can hear just how bad it is. The first season of Dirty John tells the story of how a romance with the charismatic John Meehan (Bana) spiralled into secrets, denial, manipulation and, ultimately, survival – with horrific consequences for an entire family. Dirty John drops on the 14th.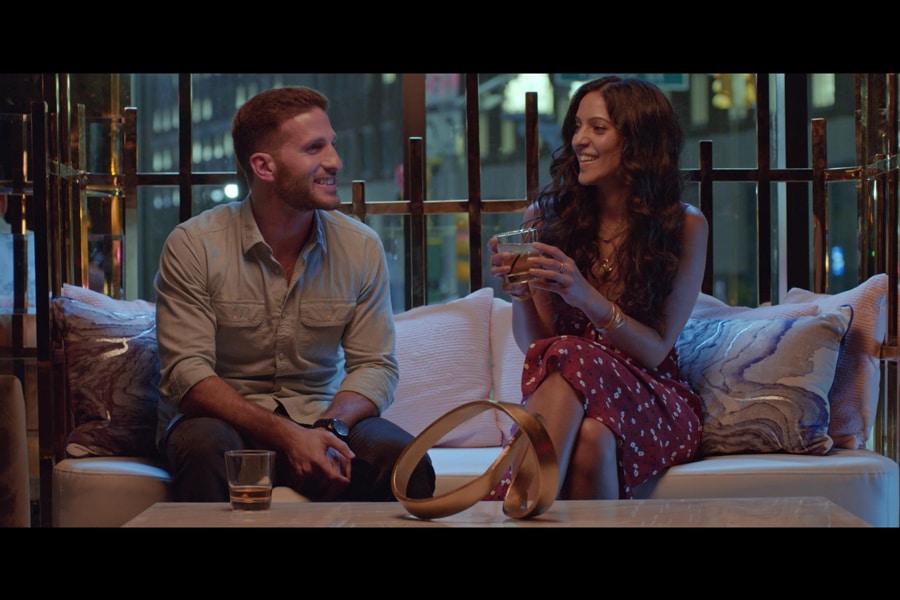 Dating Around
With #loneliness at every turn, Dating Around features a real-world single navigating the tumultuous dating world. Every episode, one 'single' goes on five first dates filled with flirty banter, awkward exchanges and moments of true connection. The mechanic of the show is to get to the coveted 'second-date'. If only life were so simple. Netflix's first original dating show is said to take an honest and compelling look at the real world of dating, which let's face it, could be refreshing (Bachelor/Bachelorette, we are looking straight at you). Dating Around is out on the 14th.
The Umbrella Academy 
Starring Juno's Ellen Page, back from the dead post the shockingly awful 'Flatliners' the Umbrella Academy looks, actually, pretty good. Reunited by their father's death, estranged siblings with extraordinary powers uncover shocking family secrets—and a looming threat to humanity. The Umbrella Academy is out on the 15th.
Suburra: Season 2
As the fight for land, money and power intensifies, young upstarts Aureliano, Spadino and Lele conspire to seize control of Rome's criminal underworld. Gritty, modern and Italian AF, Suburra: Season 2 is out on the 22nd.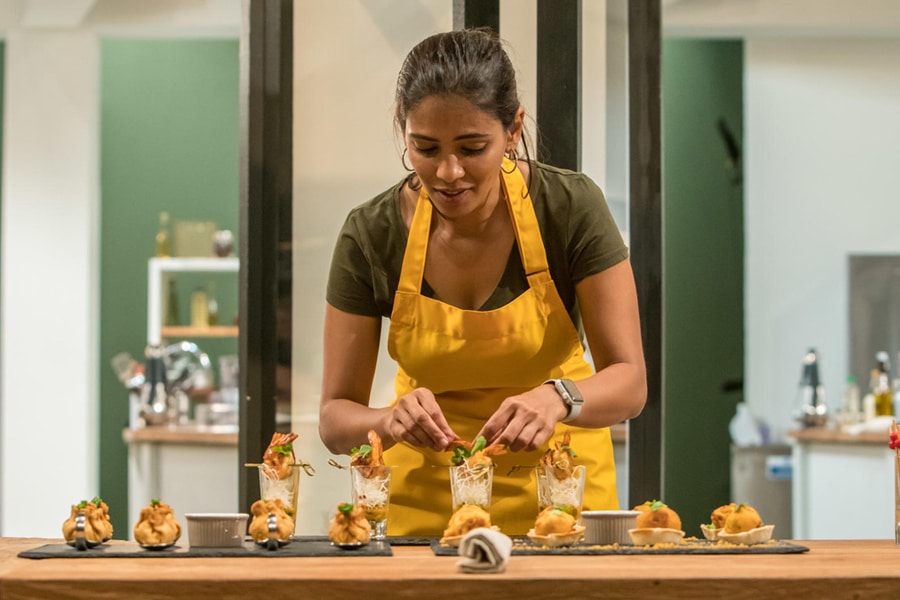 The Big Family Cooking Showdown: Season 2
If you like to see families at their boiling point, then the Big Family Cooking Showdown Season: 2 is for you (you monster). The competition continues as 16 more foodie families put their cooking skills to the test to impress new judges Angellica Bell and Tommy Banks. Check it out on the 22nd.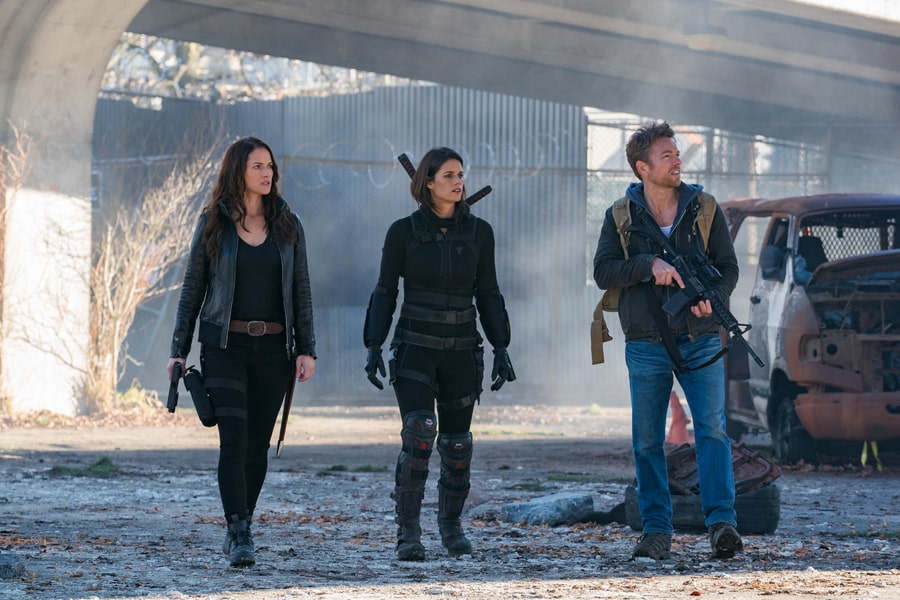 Van Helsing: Season 3
Vanessa and Scarlet embark on a search for the four Elders whose totems can raise the Dark One, while the new threat of vampire daywalkers grows (excuse us Netflix, but back off Wesley Snipes Territory pls). Get your plastic fangs out, Van Helsing Season :3 is here on the 25th.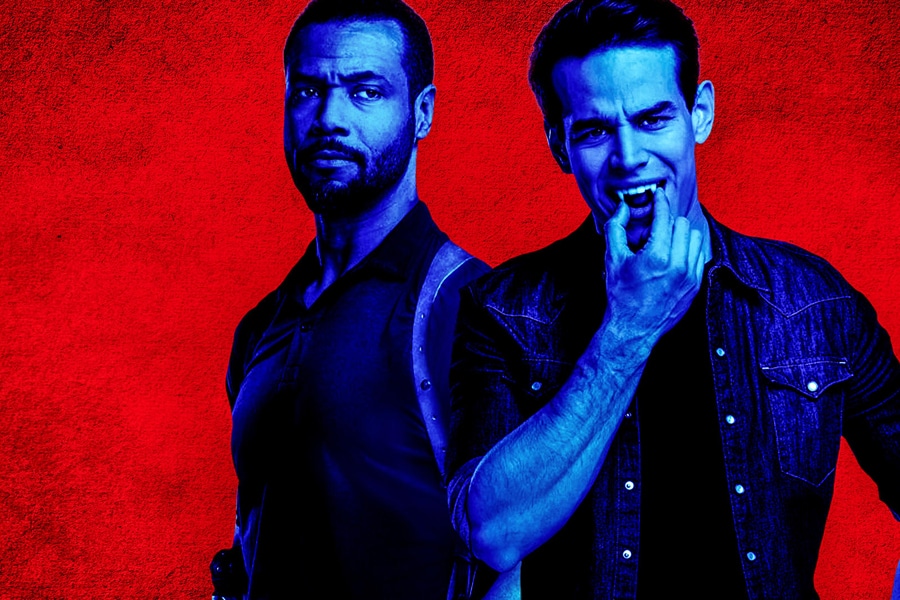 Shadowhunters: The Mortal Instruments: Season 3B
Shadowhunters: The Mortal Instruments Season 3B continues the saga of Clary Fray and her adventures with angels, demons, vampires and werewolves, all rounding out to a "surprising, thrilling" series conclusion. This one drops on the 26th.
NETFLIX WEEKLY SERIES
Star Trek: Discovery: Season 2 
To infinity and beyond! Star Trek: Discovery: Season 2 follows the mysterious events in different regions of the galaxy as the Discovery sets off on a new mission with a temporary captain: Christopher Pike of the Enterprise. Binge-long and prosper on the 2nd fellow nerds.
NETFLIX FILM
Velvet Buzzsaw
Like a David Lynch nightmare come to life, Velvet Buzzsaw is a satirical thriller set in the contemporary art world scene of Los Angeles. Starring Jake Gyllenhaal, a man unafraid to take a quirky role, the world of Velvet Buzzsaw is where big money artists and mega-collectors meet. Watch as everybody pays (dancing eyebrows) 'a high price' when the paintings start offing their collectors. Check out Velvet Buzzsaw on the 1st.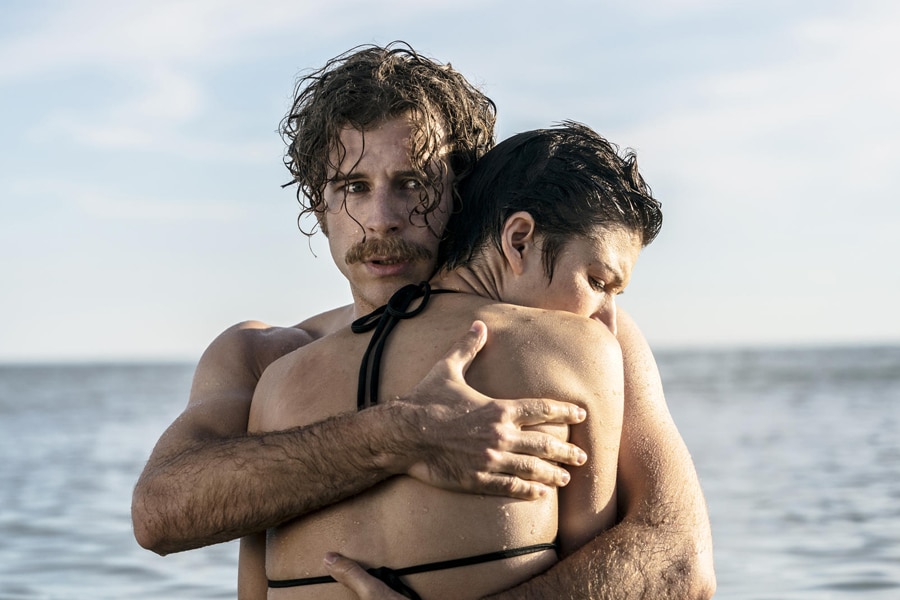 El árbol de la sangre
Marc (Álvaro Cervantes) and Rebeca (Úrsula Corberó) are a young couple who go to an old farmhouse belonging to Marc's family. It's here they share the story of their 'roots' (literally), creating a large family tree that harbours 25 years of love, heartbreak, sex, madness, jealousy and infidelity. El árbol de la sangre is available to stream in Australia on the 8th.
The Photographer of Mauthausen 
Imprisoned at the concentration camp of Mauthausen during WWII, Catalan photographer Francesc Boix struggles to survive while saving other people and hiding film negatives that will later help incriminate Nazis. The Photographer of Mauthausen is out on the 22nd.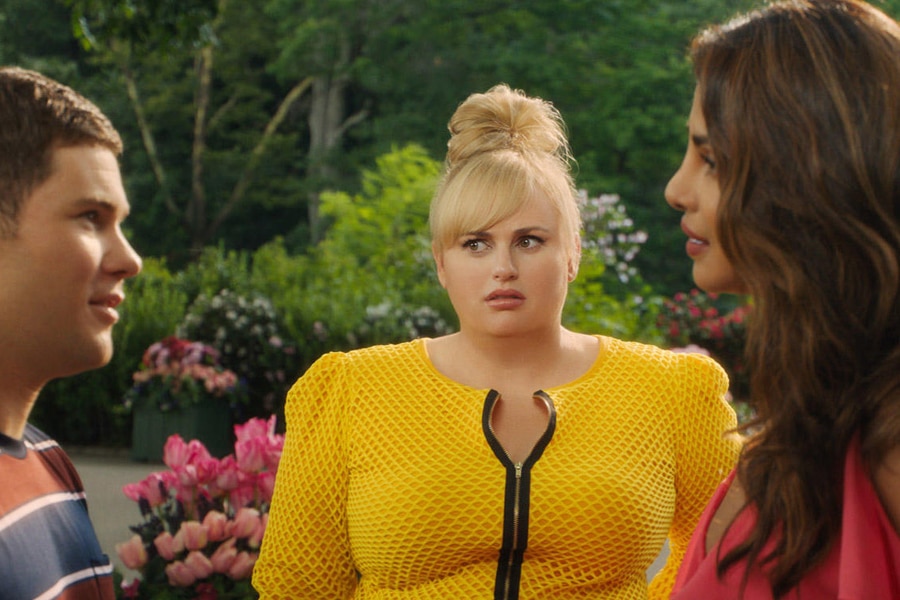 Isn't It Romantic
A cynical young Aussie woman (Rebel Wilson) that doesn't believe in love (you see, she hates romantic comedies) wakes up one day to discover that her life has completely changed and she is now somehow trapped inside a romantic comedy #meta #rebelwithoutacause #deep. Isn't it Romantic is out on the 28th; content junkies.
ORIGINAL COMEDY
Ray Romano: Right Here, Around the Corner 
Ya boy Ray Romano, now free from his morose brother and asshole father, is back after a long-ass stint away from the mike. In his new special, Ray advises on choosing friends, surviving marriage (Deboraahhhh!), and knowing the difference between being old and not being young. The comedy special will launch globally on Netflix February 5th.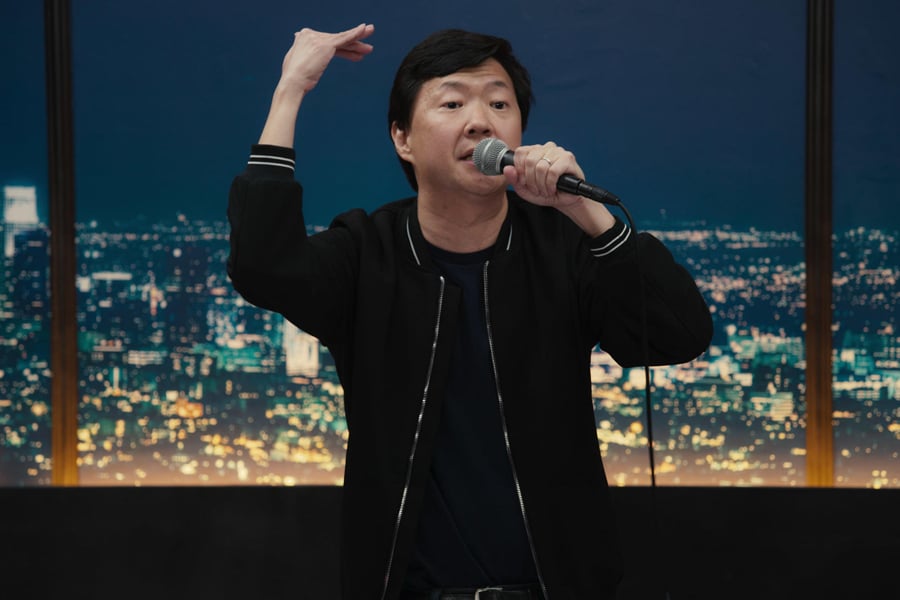 Ken Jeong: You Complete Me, Ho 
Comedian, actor and former physician Ken Jeong returns to his stand-up roots for his first-ever Netflix comedy special, Ken Jeong: You Complete Me, Ho. In his new show, the former Community star reflects on how Jeong went from being a doctor to a comedy superstar and opens up about how his wife's courageous battle with breast cancer led to him starring in one of the biggest comedy franchises of all time, The Hangover. Check it out on the 14th.
ORIGINAL DOCUMENTARY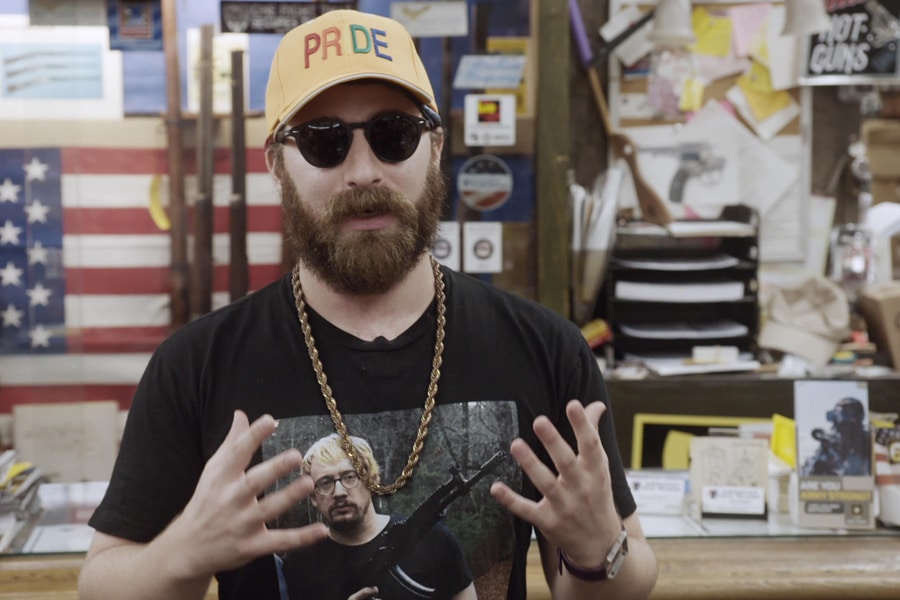 Larry Charles' Dangerous World of Comedy
Like a travel-cooking show but where people eat laughs instead of food, legendary comedy writer and director Larry Charles travels the world in search of humour in the most unusual, unexpected and dangerous place as part of his new show: Dangerous world of comedy. Stream it on the 15th of February.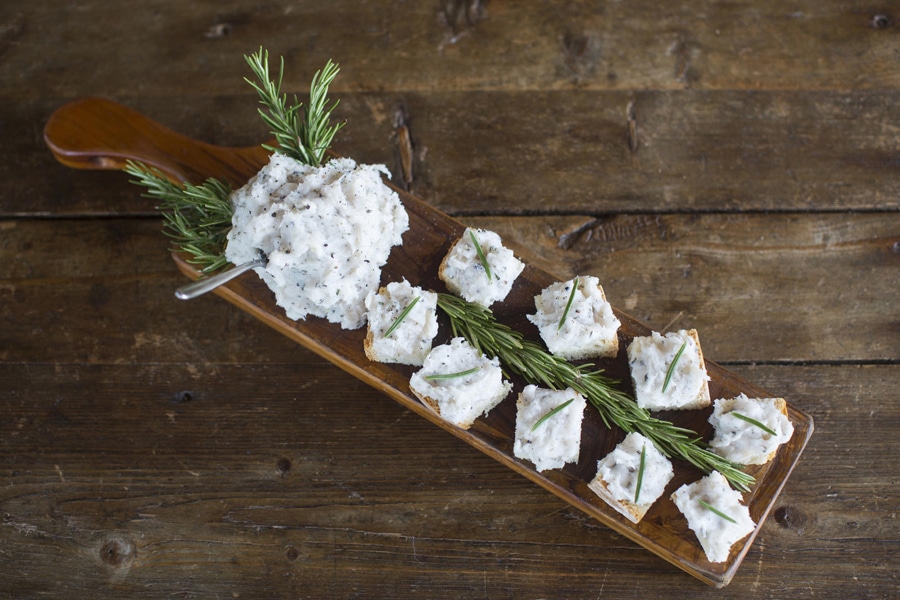 Chef's Table: Volume 6
Finally! The king of cooking shows returns. A renowned Italian butcher, an Indian chef in London and two stars of Southern U.S. cuisine share their culinary journeys for the 6th Volume of the revolutionary Chefs Table. The new proper instalment of Chef's table will be ready to tantalise your taste buds and feed your eyes on the 22nd.