New On Netflix in January 2019
2019 is undoubtedly going to be a huge year. Trump's presidency will probably continue to clumsily barrel forward, Elon Musk might move onto harder drugs and we'll probably have another Prime Minister before winter. And yet despite the magnitude of a looming 2019, the chaos of the world around us, (and the impending first day back at work) there is one constant that we can rely on, in spite of it all —a shit-ton of new, binge-able shows from Netflix. Here is the best of what's new to Netflix in January 2019.
---
You'll also like:
Watch This Next On Netflix – Bright
Watch This Next On Netflix– Godless
Watch This Netflix Show Next – Maniac
---
ORIGINAL SERIES
COMEDIANS of the world
In a world first, Comedians of the world will feature a whopping 47 comedians from 13 regions in 8 languages, which is pretty cool if you ask us. With gender, ethnicity, politics and more, no topic is off the table. Check it out on new years day and finally get the answer to the question "is a dick joke funny in any language?".
Tidying Up with Marie Kondo

Tidying Up with Marie Kondo is ideal for neat-freaks and cleanliness enthusiasts. In a series of "inspiring home makeovers" world-renowned tidying expert (apparently this is a thing) Marie Kondo helps clients "clear out the clutter". Check it out on the 1st.
Kingdom
MEDIEVAL ZOMBIE ALERT! In a kingdom full of corruption and inequality, a 'strange plague' renders the infected immune to death and hungry for knighted flesh. The crown prince sets out on a journey to unveil the evil behind it all and save his people. Sadly, I think this might be a serious flick, so no Shaun of the Dead laughs to be had. Kingdom is out on the 25th.
Sex Education
Cue your awkward memory of the 'talk'. Sex Education is centred around Otis Milburn. He's a regular dude but with little sexual experience. His mother, however, is a sex therapist. Otis uses his specialist knowledge to gain status at highschool (somehow) by teaming up with the resident bad-girl. If you're keen on a least 5 lazy Oedipus syndrome jokes, check it out on the 11th.
Titans

What's better than Batman & Robin? No Batman apparently. Led by Batman's former protégé Robin, a group of teen heroes forms to fight crime while wrestling with their inner demons. Together, they form the Titans apparently. Check it out on the 11th.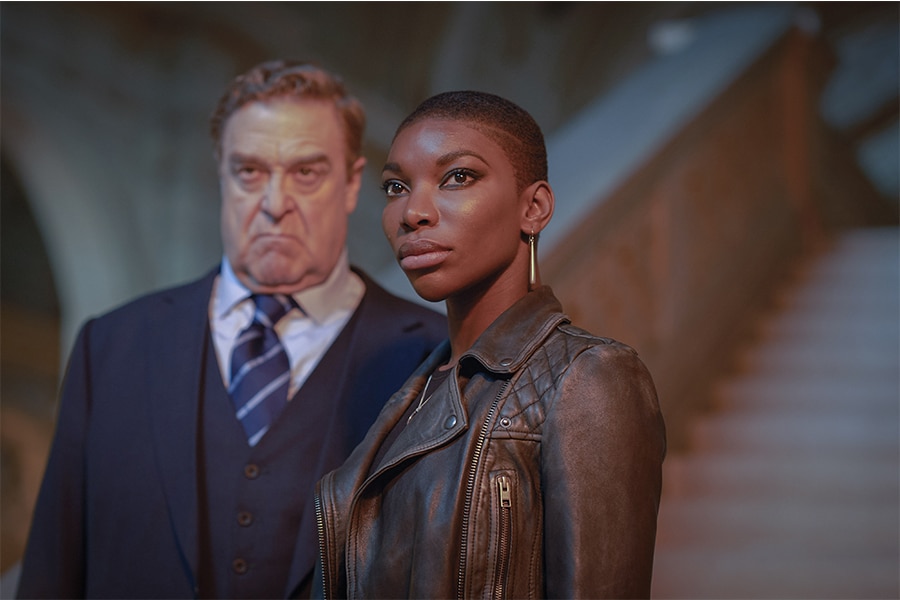 Black Earth Rising
For those who like to be challenged in their viewing, Black Earth Rising is a modern thriller that follows the difficult journey of a Rwandan woman who is orphaned by the genocide and raised in London. In trying to discover the truth of her past, the series examines the West's relationship with Africa, set in a world of prosecution of war crimes. A perfect way to kick of the new year. Black Earth Rising is out on the 25th.
Unbreakable Kimmy Schmidt Season 4: Part 2
In its final season, the Unbreakable Kimmy Schmidt Season 4 Part 2 will see Kimmy having to choose between helping her friends or helping someone she's never put first before: herself. Gasp! This season includes a double-sized "Sliding Doors" kind of episode exploring how the characters live might have been different if Kimmy had never been kidnapped. Check it out on the 25th.
Marvel's The Punisher: Season 2 (Coming Soon)
For Marvel fans, the Punisher may need no introduction but here's a quick recap. The Punisher is Frank Castle, a bloke who exacts revenge after his family is murdered. In the show he's cleaning up the streets of…..yep, you guessed it. New York. The centre of our bloody universe apparently. The Punisher Season 2 is out sometime in January.
NETFLIX WEEKLY SERIES
Star Trek: Discovery: Season 2
An impressive reboot of the longstanding Star Trek series, Star Trek Discovery was pretty popular when it came out. The highly anticipated Season 2 promises a new captain (Christopher Pike of the Enterprise) and a myriad of "mysterious events". Catch it on the 1st of January.
NETFLIX FILM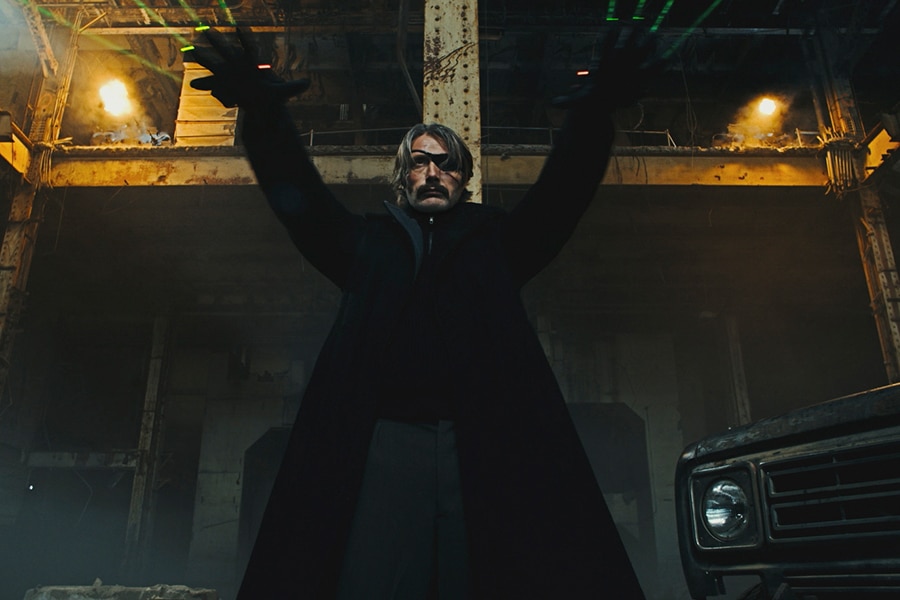 Polar
Polar is about a retiring assassin who may just be killed "two weeks from retirement". For reasons soon to be revealed, this assassin suddenly finds himself on the receiving end of a hit, contracted by none other than his own employer seeking to cash in on (and this surprised us all here) the pensions of ageing employees. A lucrative racquet I'm sure. Polar will be available to stream on the 21st of January.
Solo
If you're a fan of the likes of 127 hours and Cast Away, Solo might be for you. In a remote area of the Canary Islands, young surfer Alvaro Vizcaino accidentally falls from a cliff. Seriously injured, he must fight to survive. Let's hope he doesn't have to cut off his 'shaka brah' to survive. Check out Solo on the 11th.
Revenger
Revenger is about a former detective hell-bent on revenge, which is always a good start. Not starring Liam Neeson who for once didn't take on this kind of role, the 'Revenger' infiltrates a remote island serving as a prison for dangerous death row criminals in search of a brutal fiend of some kind. Revenger drops on the 15th.
IO
For the science fiction fans, the IO is about a brave young teen who also happens to be one of the last survivors on Earth. She'll race to cure her poisoned planet before the final shuttle to a distant space colony leaves her stranded. Check it out on the 18th.
Soni
Soni is said to be challenging viewing, but worth it. While fighting crimes against women in Delhi, a short-fused policewoman and her level-headed female boss grapple with gender issues in their own lives. Soni, the buddy-cop drama hybrid is out on the 18th.
ORIGINAL COMEDY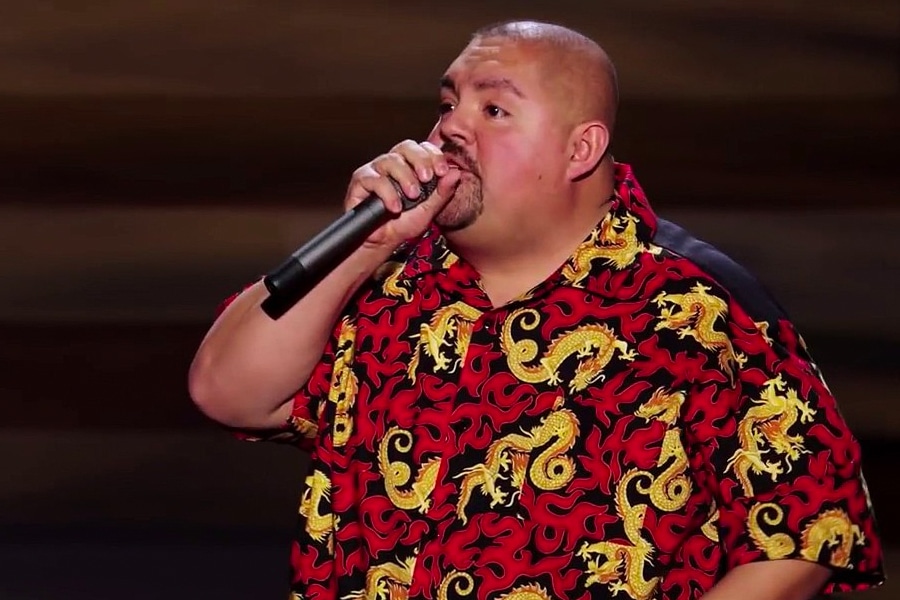 Gabriel "Fluffy" Iglesias: One Show Fits All
In a new Netflix comedy special and one of the firsts in 2019, Gabriel "Fluffy" Iglesias discusses his teenage son, encounters with Snoop Dogg and an overzealous fan, and more. This one is out on the 29th.
Sebastian Maniscalco: Stay Hungry
Based on his popular memoir, Sebastian Maniscalco's Netflix stand-up special will takes on life's many annoyances and more. Check it out on the 15th.
ORIGINAL DOCUMENTARY
Get your exclusive first look at FYRE — a revealing new doc about the insanity and rapid unraveling of Fyre Festival: the greatest party that never happened. Premieres January 18. #NetflixNewsWeek pic.twitter.com/B4iaR3UJwM

— See What's Next (@seewhatsnext) December 10, 2018
FYRE: The Greatest Party That Never Happened
The Fyre Festival was billed as a luxury music experience full of social media influencers on a posh island, but the reality was far from the promises. If you want to watch a bunch of influencers looking stupid, FYRE: The Greatest Party That Never Happened is out on the 18th. #blessed #partylyf #influencer
ReMastered: Massacre at the Stadium
Netflix it seems are keen on using their eye for storytelling to affect real change. For years, the murder of Chilean protest singer Victor Jara was blamed on an official in Pinochet's army. Now in exile, he tries to exonerate himself (with the help of Netflix's crack team of producers). Check it out on the 11th.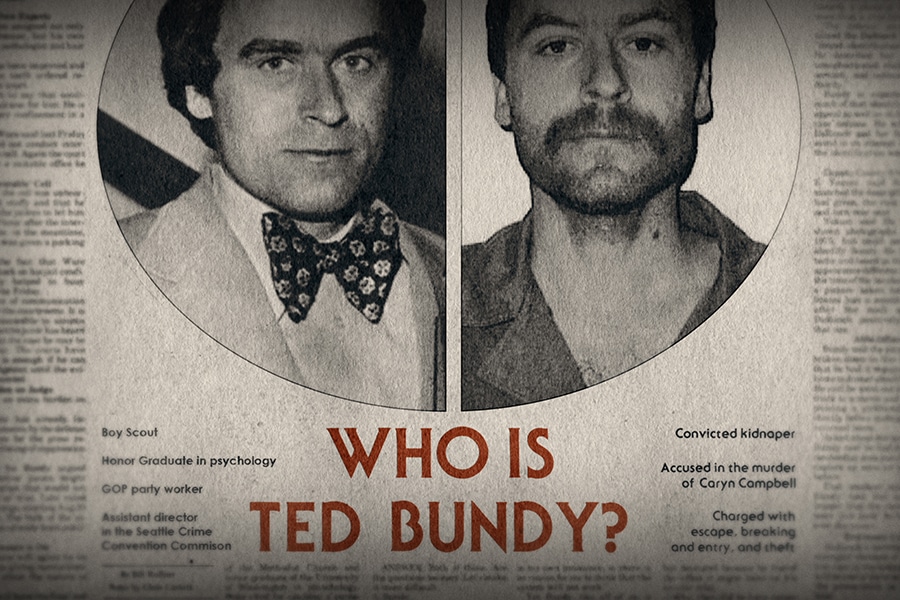 Conversations with a Killer: The Ted Bundy Tapes
Get a unique look inside the mind of one of the world's most infamous serial killers with this cinematic self-portrait crafted from statements made by Ted Bundy. Conversations with a Killer: The Ted Bundy Tapes is available to stream in Oz on the 24th.
NETFLIX ORIGINAL ANIME
GODZILLA The Planet Eater 

Alas, Matthew Broderick is not set to voice one of the main characters in this new Netflix anime.  GODZILLA (All caps!!!) The Planet Eater is a bit similar to the impending Godzilla sequel. With the earth alliance weakened, Haruo weighs siding with the Exif, whose death cult is summoning a monster that can destroy the world. Sounds intriguing. See if it's better than Castlevania on the 9th.
---
You'll also like:
Watch This Next On Netflix – Bright
Watch This Next On Netflix– Godless
Watch This Netflix Show Next – Maniac