New On Netflix in July 2018
Swirls whisky by a crackling fireplace; 'Oh hey, didn't see you there'. Since you're here, I may as well tell you what's going to be arriving on Netflix this month. Keep in mind, the streaming behemoth is releasing a ton of content over the next four weeks, so we've condensed this list into only the tastiest of teasers.
You'll also like:
'Ambulance' Might be Michael Bay's Most Michael Bay Movie Ever
Game of Thrones Prequel 'House of the Dragon' Will Begin Production in 2021
Original Series
The Comedy Lineup 
Quick wit takes on a whole new meaning when a group of fiercely funny, emerging comics take the mic for a series of 15-minute stand-up sets, filmed live in front of an intimate crowd at Atlanta's historic Terminal West. The eclectic mix of comedians bring fresh takes on life's issues, big and small, in a series of solo sets. The Comedy Lineup: Part 1 includes Michelle Buteau, Phil Wang, Taylor Tomlinson, Ian Karmel, Jak Knight, Sam Jay, Sabrina Jalees, and Tim Dillon. The whole season is streaming from July 3rd.
Good Girls
Three suburban moms orchestrate a local grocery store heist to escape financial ruin and establish independence—together. Starring Christina Hendricks (Mad Men), Donna Meagle (Parks & Rec) and Mae Whitman (The Duff), these mums are doing it tough: facing custody battles, ill children and mountains of bills to pay. Out July 3rd.
Anne with an E: Season 2 
Streaming from the 6th of July and inspired by the timeless Canadian novel "Anne of Green Gables" by Lucy Maud Montgomery, the second season of Anne with an E continues to chart bold new territory, adding new characters and storylines while further exploring themes of identity, prejudice, feminism, bullying, gender parity and empowerment through the lens of its fierce, starry-eyed, irrepressible 14-year-old protagonist.
Comedians in Cars Getting Coffee: New 2018: Freshly Brewed
In a new set of episodes for 2018, Jerry Seinfeld takes a ride with 12 comedy heavyweights, including Jerry Lewis, Ellen DeGeneres and Dave Chappelle. Maybe he'll talk about how much he only really enjoys hanging out with other comedians? Maybe not, either way, the legendary JS is sure to be on his A-game this season.
https://www.youtube.com/watch?v=28j8h0RRov4
Sacred Games 
A policeman, a criminal overlord, a Bollywood film star, politicians, cultists, spies, and terrorists—the lives of the privileged, the famous, the wretched, and the bloodthirsty interweave with cataclysmic consequences amid the chaos of modern-day Mumbai. The series is based on the critically-acclaimed best-selling novel Sacred Games by author Vikram Chandra.
Samantha! 
A child star in the 80's, Samantha is now a washed-up has-been, who desperately clings to the fringes of celebrity with hilarious hare-brained schemes to launch herself back into the spotlight. For those who caught 3%, you'll know that Netflix tends to only back a foreign language program if it's got a cracking script and cast behind it.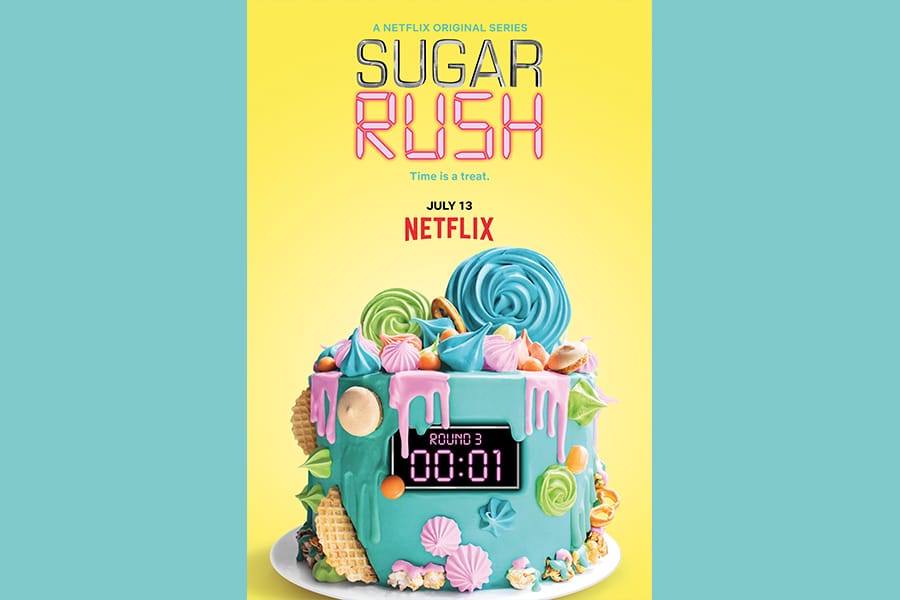 Sugar Rush
Sugar Rush is a new baking competition program that pits bakers against to create sweet treats against the clock. The competition is judged by two world class pastry chefs: Candace Nelson (co-founder and executive pastry chef behind Sprinkles cupcakes and Pizzana in Los Angeles) and Adriano Zumbo, with Hunter March hosting.
https://www.youtube.com/watch?v=nUUsiMeP08M
Bonusfamiljen: Season 2 
Bonusfamiljen AKA Bonus Family follows the story of a new couple, their exes and their children as they navigate the emotional challenges and tricky logistics of blended family life in this Swedish dramedy. For those who've seen Season 1, this new Season follows Lisa and Patrik taking their relationship to the next level, facing mishaps and money troubles along the way.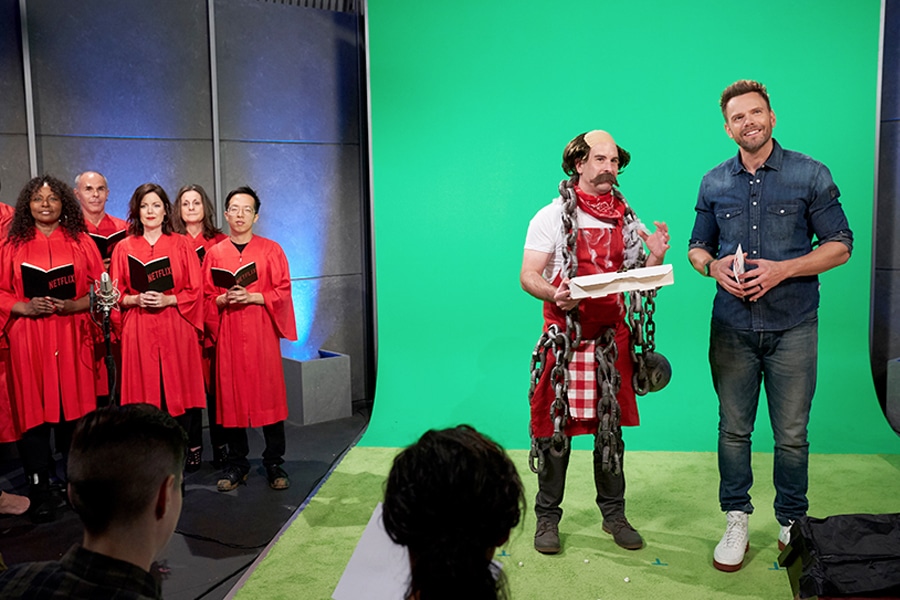 The Joel McHale Show with Joel McHale: Part 2 
Trending news, pop culture, social media, original sketches and more come together in host Joel McHale's new comedy commentary show. Man of Many thinks that this program is a poor man's John Oliver, but for those who like Joel's particular brand of comedy, his new season is out on the 15th.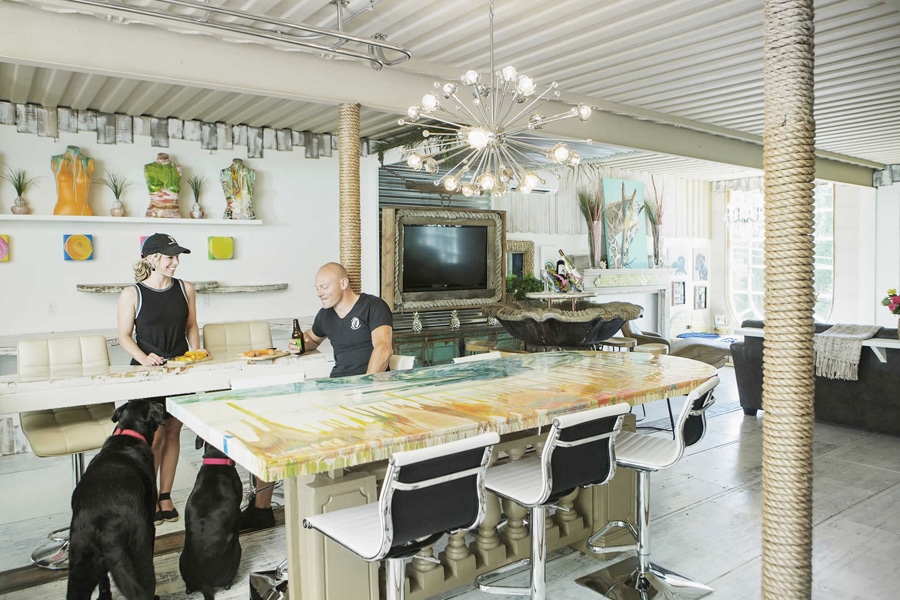 Amazing Interiors 
Like grand designs but with a twist. The homes showcased will feature ordinary exteriors with (you guessed it): amazing interiors—sigh. AI is out on the 20th.
Final Space 
The new TBS comedy follows the story of astronaut Gary Goodspeed and his loveable, planet-killing alien pal as they embark on wild interstellar adventures all in the name of discovering where the universe ends. Part Rick & Morty, part Futurama, Final Space is out on the 20th and looks promising.
Orange Is the New Black: Season 6 
In the wake of the riot, the gals are taken to maximum security prison and face serious charges. Maybe now Piper will learn to control her gansta side and finish up her sentence in peace. OINB is out on the 27th.
A Very Secret Service: Season 2
Created by Jean-François Halin, A Very Secret Service is set amid rising Cold War tensions. Two clueless agents will again trigger a series of international crises, and André goes rogue on a mission of his own.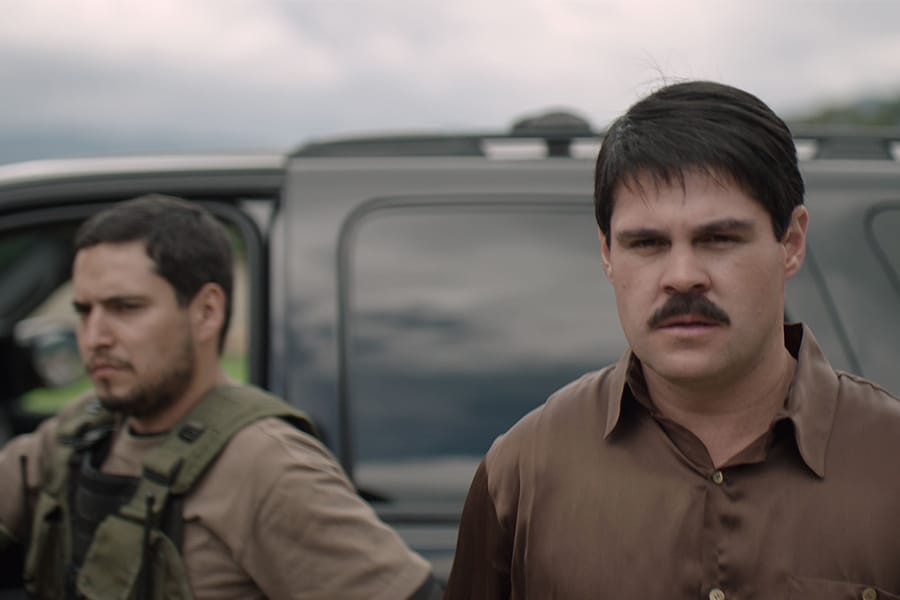 El Chapo: Season 3 
Old mate, El Chapo seeks to expand his empire worldwide, and becomes acquainted with a famous actress, to whom he pitches his Hollywood-esque life story.
Netflix Film
The Legacy of a Whitetail Deer Hunter 
Buck Ferguson (Josh Brolin), famous for hunting whitetail deer, plans a special episode of his hunting show around a bonding weekend with his estranged son, Jaden (Montana Jordan). With trusted—but hapless—cameraman and friend Don (Danny McBride) in tow, Buck sets out for what soon becomes an unexpectedly epic adventure of father-son reconnection in the great outdoors.
The Skin of The Wolf
In yet another hunting themed Netflix flick, the Skin of the Wolf follows an animal trapper living in an abandoned mountain town in northern Spain seeking to resolve his loneliness by securing a wife.
How It Ends
As a mysterious apocalypse causes the spread of misinformation and violence, a man and his estranged father-in-law race across a chaotic and fractured country to save his pregnant wife.
Father of the Year
Two college grads return to their hometown, where a hypothetical question—whose dad would win in a fight?—leads to mayhem and most likely scarce laughter.
The Warning 
After the loss of his friend, a mathematical genius figures out a pattern of deaths at a gas station and sets out to warn the next young victim.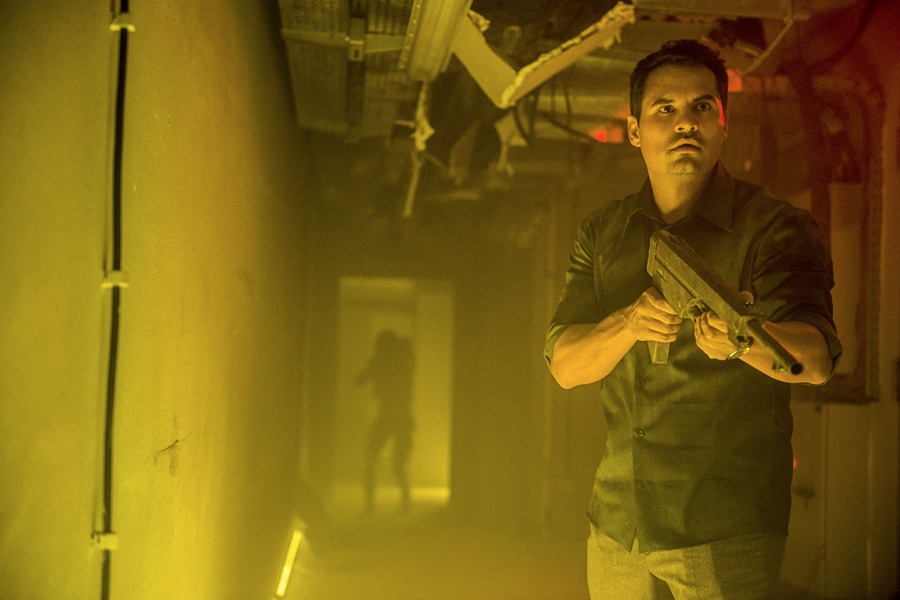 Extinction
Plagued by dreams of an alien invasion, a family man faces his worst nightmare when an extraterrestrial force begins exterminating Earth's inhabitants.
Original Comedy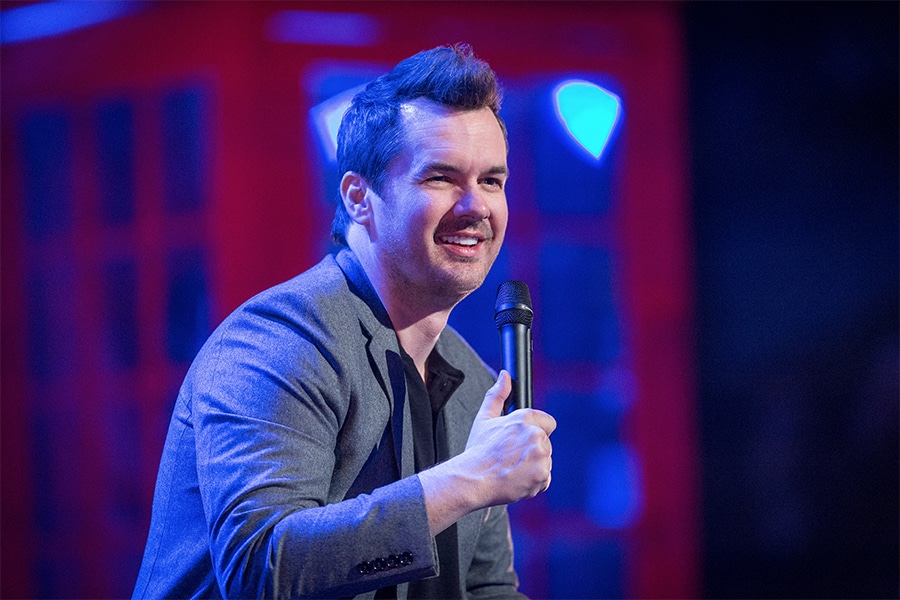 Jim Jefferies: This Is Me Now
Aussie battler and controversial commentator, Jim Jefferies is said to push buttons and boundaries as he riffs on celebrity encounters, political hypocrisy and bodily marvels.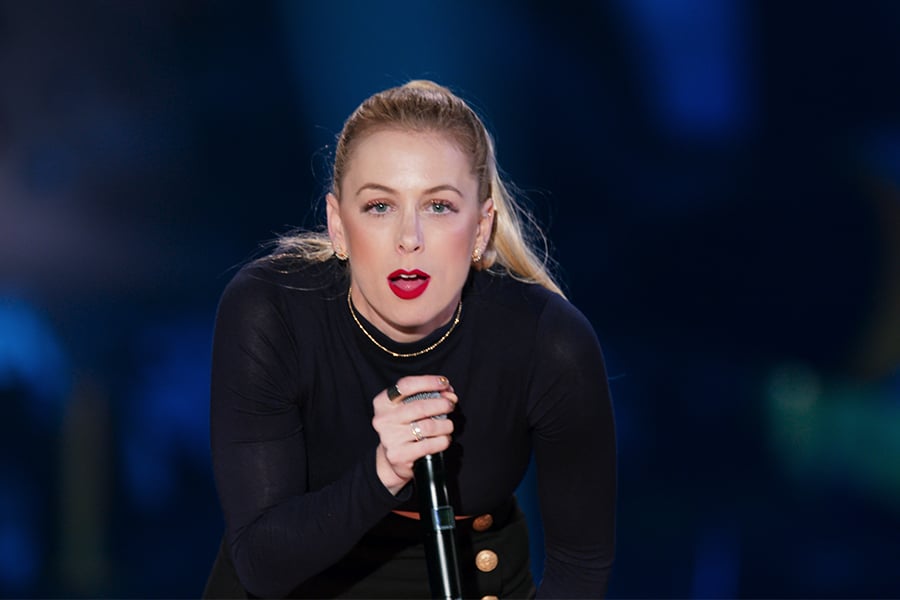 Iliza Shlesinger: Elder Millennial 
Newly engaged, Iliza Shlesinger brings an apparently "elder millennial" perspective to relationships and sexual dynamics in a special shot aboard the USS Hornet.
Original Documentary
Somebody Feed Phil: The Second Course 
Phil Rosenthal continues his culinary journey of the world, making stops in Dublin, Venice, Buenos Aires, Copenhagen, Cape Town and New York City.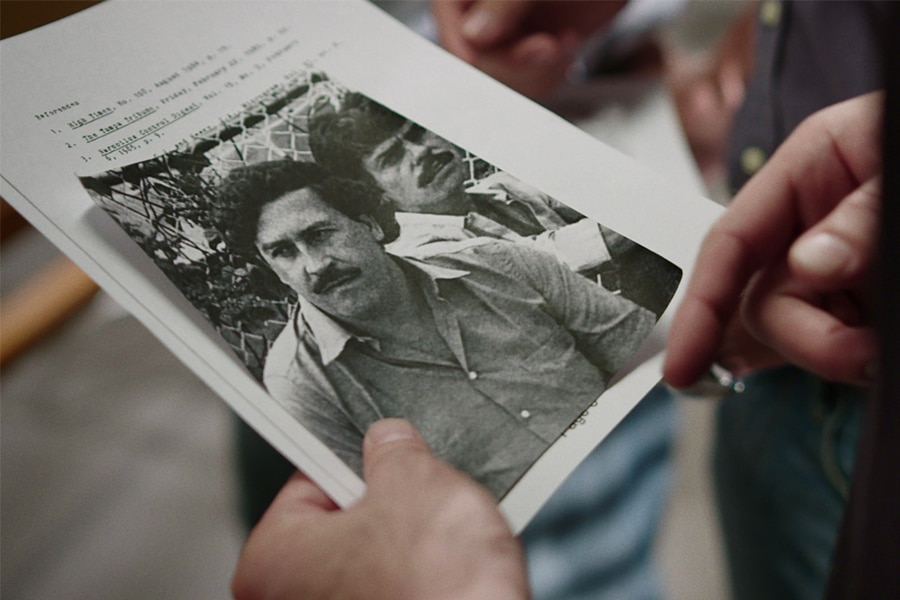 Drug Lords: Season 2 
Drug lords El Chapo, Jemeker Thompson, Christopher Coke and Klaas Bruinsma use fear and violence to make money and avoid authorities.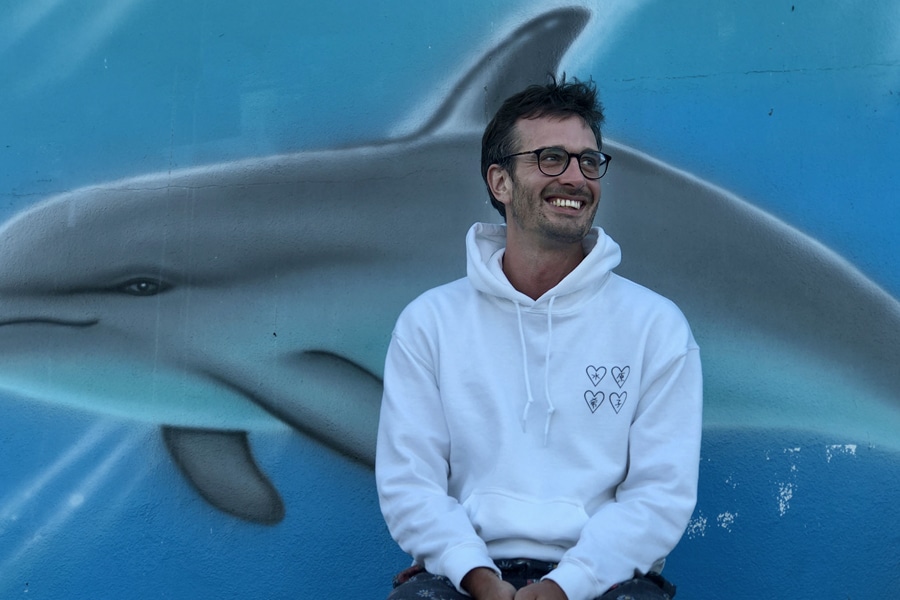 Dark Tourist 
From a nuclear lake to a haunted forest, journalist David Farrier visits unusual—and often macabre—tourism spots around the world.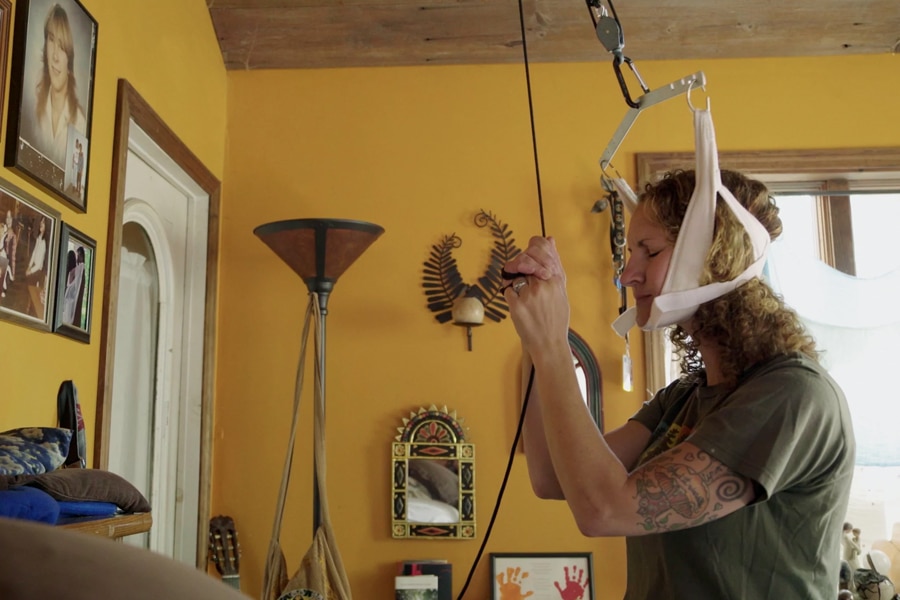 The Bleeding Edge  
This groundbreaking documentary explores how America's profit-driven multibillion-dollar medical device industry puts patients at risk daily.
You'll also like:
The Official Space Jam 2 Plot is Revealed
Ewan McGregor and Hayden Christensen Take a Swing at Each Other in 'Obi-Wan Kenobi' Preview