New On Netflix in June 2019
We're coming to the 2019 halfway point – and what a year it has been. Sco-mo got legitimately elected, Kylie Jenner became a billionaire and the planet is continuing to get warmer and warmer – but all of this pales in comparison to the year of Netflix releases that we've been lucky enough to share in (most of them, anyway). June is a particularly fine month for streamable content; we're seeing the return of the utterly macabre Black Mirror, along with the final-ever season of Jessica Jones; and a special documentary featuring commentary from Barack Obama and P.Diddy. So pull up your blanket, splash yourself a glass of red, and start your winter content-planner with the best of what's New To Netflix In June 2019.
ORIGINAL SERIES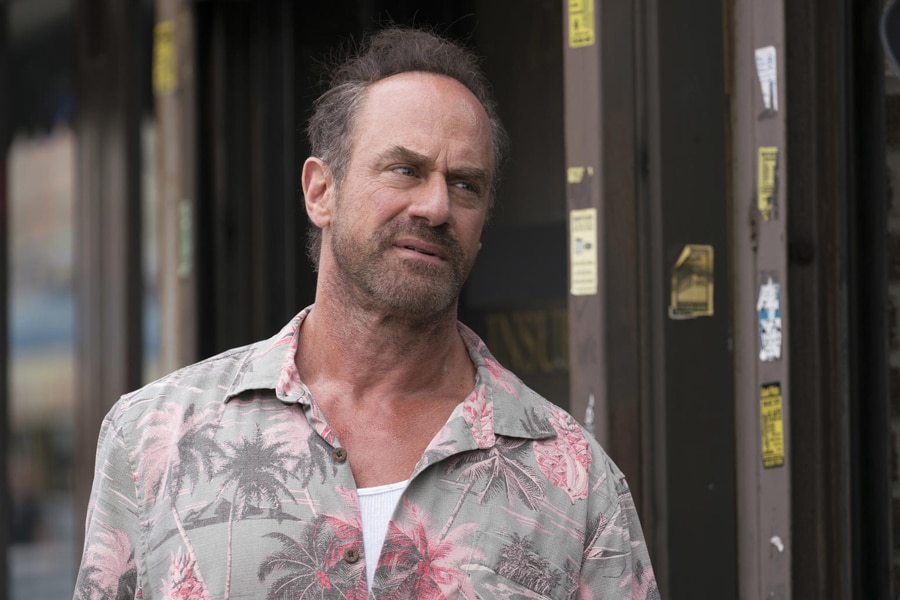 Happy! Season 2
Based on the grim graphic novel of the same name, Happy! follows the story of Nick Sax: a mostly alcoholic cop turned hitman. Now he's sober (kinda) and is struggling to hold down is family-life during the Easter season – all the while new villains are rearing their ugly heads and threatening to unleash his personal demons. Oh, and ah, his sidekick is a CGI unicorn – weird flex but ok. Check it out on the 5th, on Netflix.
Black Mirror: Season 5
Oooooh yes, Black Mirror is back and blacker than ever. Here to make you question your life and the world around you, Season 5 promises more dystopian fascinations. Starring Miley Cyrus, playing a pop star trapped by her own fame and Anthony Mackie who reconnects with an old college friend and triggers a series of events that could alter their lives forever, the new season looks just as surreal and bloody awesome as those that came before it. Mark it in your diary, Black Mirror Season 5 is out on the 5th – if you dare.
3%: Season 3
In season 3 of the massively popular 3% – a show where most of the population lives in squalor, while the considerably luckier 3% live like kings in a futuristic utopia – main character Michele creates an idyllic Inland sanctuary that's open to all, but when a crisis hits, she's forced to design a selection process of her own – GASP!!!! IT ALL COMES FULL CIRCLE IN THE END AND WE LIVE IN THE MATRIX! If you haven't seen this one before, try to cram it all in as 3%: season 3 drops on the 7th.
Tales of the City
Starring the ever-so-watery Ellen Page, the Tales of the City miniseries is all about the life of queer families, the lives the individuals lead and the challenges they face. Focusing on Mary-Ann Singleton and her return to San Fransisco after a long absence, we see her reunite with the colourful LGBTQ characters of her life. Tales of the City is available to stream on the 7th.
Designated Survivor: Season 3
The show that redefines "America, fuck yeah!", Designated Survivor season 1 answered the burning question: what would it be like if senior politicians in America were murdered and a low-level cabinet member was suddenly thrust into the position of President? Now, in season 3, the main character Tom Kirkman is launching his election campaign while facing all the fun stuff that Presidents face like terrorism, political backstabbing and international incidents. Sounds good to us. Season 3 of Designated Survivor is out on the 7th.
Leila
Netflix's Leila, based on the harrowing book by Prayaag Akbar, tells the story of Shalini: a free-thinking woman in search of the daughter she lost upon her arrest 16 years earlier. Set in the near and dystopian future (especially for women) this inventive, boundary-breaking story centres around longing, faith and loss. Check it out on the 14th.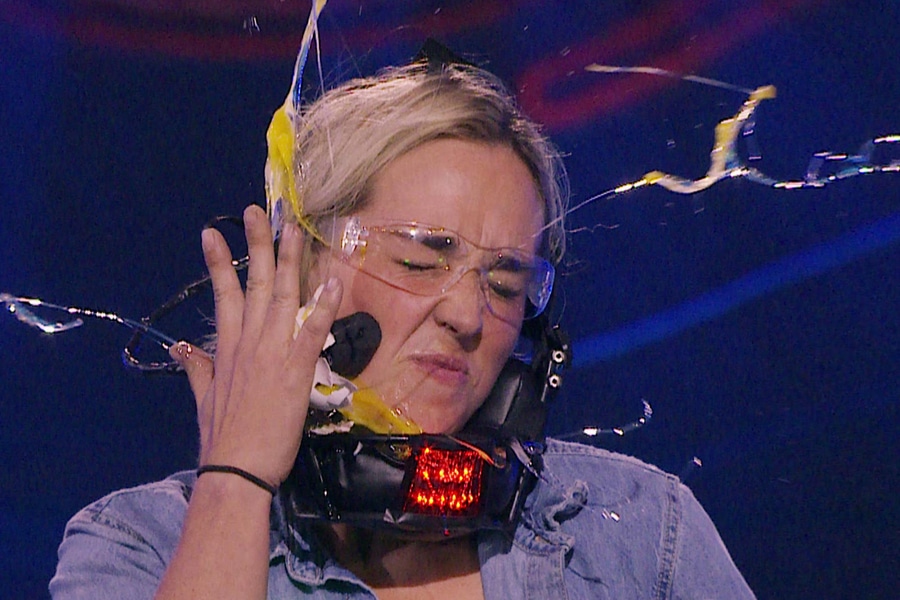 Awake: The Million Dollar Game
It's the sleep-deprived version 'Who wants to be a millionaire?' that you never asked for. Designed as a comedy game show, but playing out almost like an RL Black Mirror episode, this bizarre show will be available in Oz on the 14th of June, you psychopaths.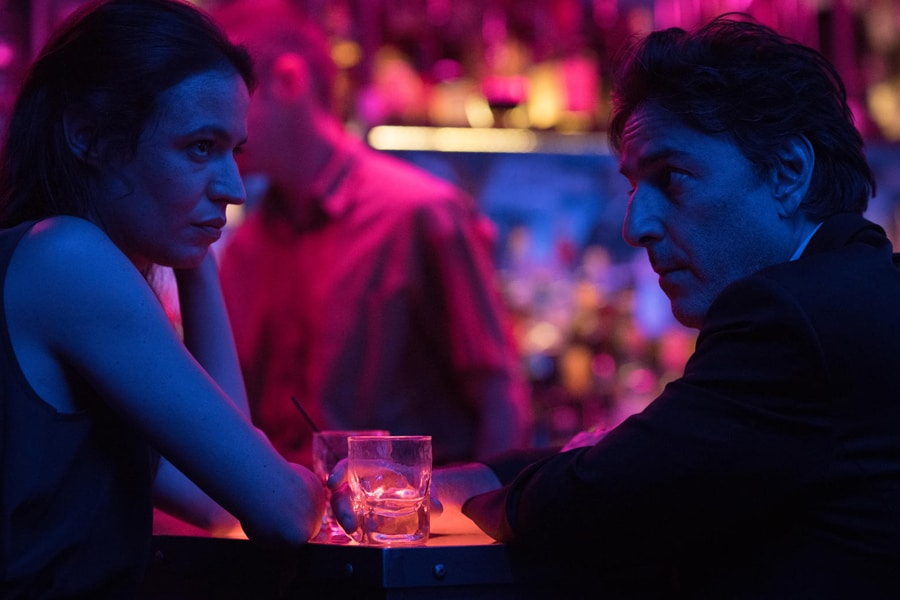 Ad Vitam
If you're a sci-fi nut, then get hyped, friend. Ad Vitam is set in an age of medical technology that allows humans to live forever young – and everyone bloody loves it. But when a mass suicide of seven teens shocks the new world, a cop and a rebellious 20-something swing into action to solve the mystery. Ad Vitam is out on the 21st.
Dark: Season 2
The debut was a Netflix classic and Dark season 2 doesn't look like it has any intention of letting down the franchise. We know at this stage that the date for the apocalyptic Last Cycle is fast approaching and that Winden's families will discover that they play a critical role in the fate of their world. Dark S2 is out on the 21st.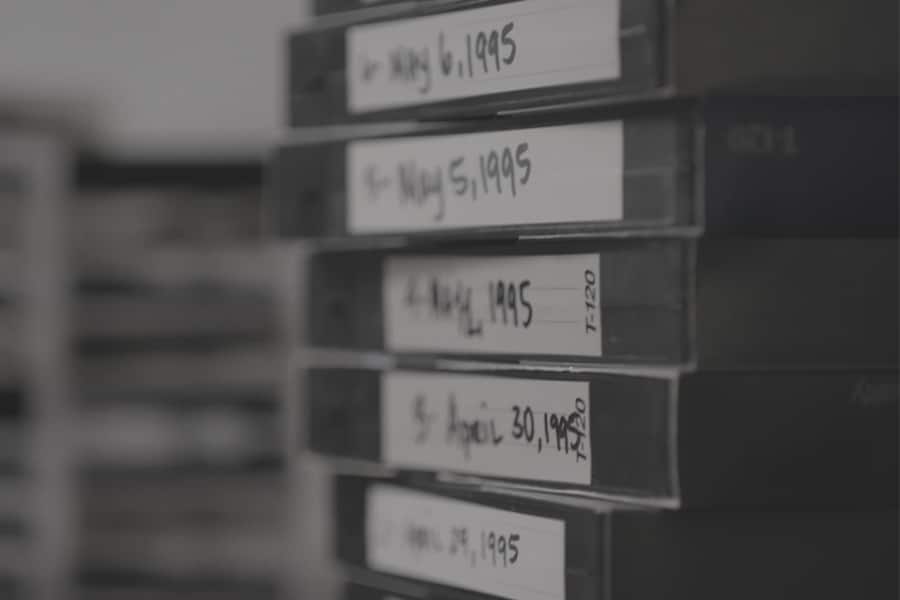 The Confession Tapes: Season 2
Like a watered down version of the amazing 'Making A Murderer', the Confession Tapes Season 2 will still undoubtedly thrill viewers who froth a bit of true-crime, in whatever form it comes. For those unfamiliar with the Confession Tapes premise, Netflix dive into real confession tapes where the people who are fessin' didn't actually do it. Expect four more riveting wrongful scenarios on the 21st.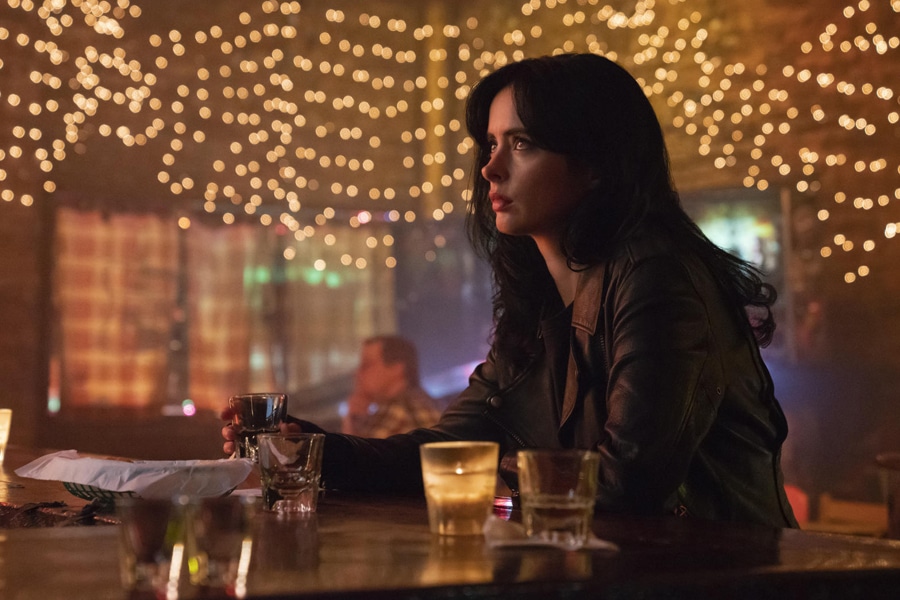 Marvel's Jessica Jones: Season 3
The final season ever due to a content turf war between Netflix and the new Disney streaming platform, Jessica Jones will face yet another highly intelligent psychopath. But thanks to the power of friendship and her nifty superhuman strength, Jess will probably come out on top in the end – whether or not she'll be the same person, is another story entirely. JJ Season 3 is out sometime in June.
NETFLIX FILM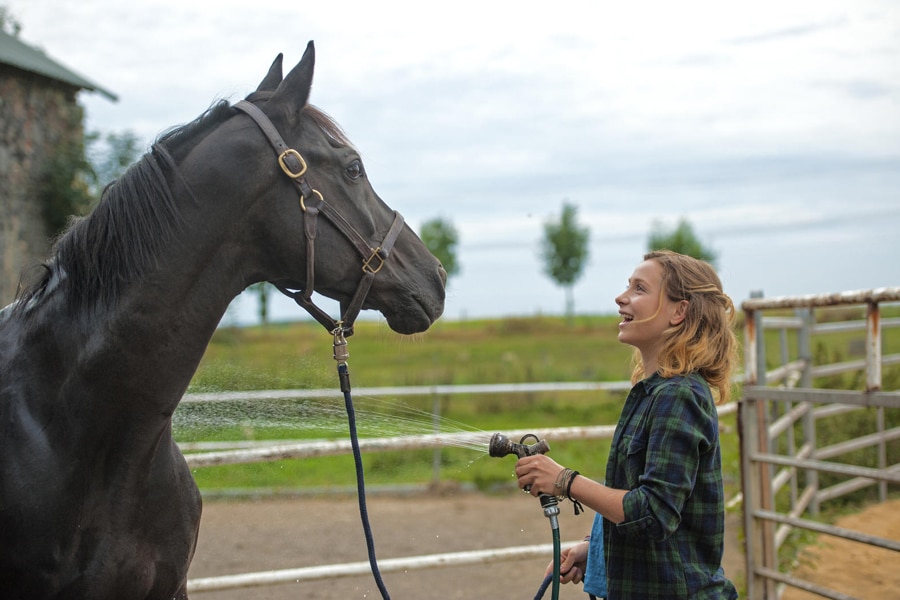 Rock My Heart
Prepare your tear ducts, we have another contender for every movie featuring an animal whom we love potentially dying. Rock My Heart follows a thrill-seeking teenage girl with a heart defect who bonds with a rowdy black stallion and fights to ride in 'the big race' despite her life-threatening illness. Check it out, and the blatantly obvious parallels between the main characters heart problem and the horses own health problems, on the 7th.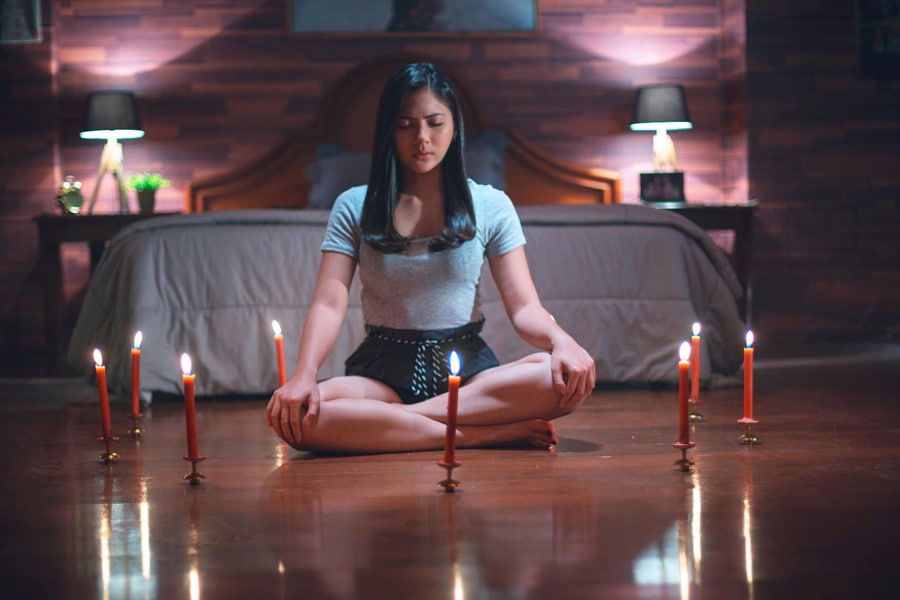 The 3rd Eye 2
With horror being a genre that Netflix actually excel in – as opposed to comedy and yes we are referring to last months abysmal 'Wine Country' – the 3rd Eye 2 looks spooky, ooky and everything in between. The plot follows Alia, who meets a teen called Nadia while working in an orphanage. Long story short, they hear strange voices in the walls and it all goes to shit for our gleeful entertainment. The 3rd Eye 2 is out on the 13th.
Murder Mystery
Starring Adam Sandler and Jennifer Anniston in the twilight of her career, Murder Mystery – both title and premise – are let's say, a bit on the nose. Following an overworked NYC cop who finally takes his wife on a long-promised European trip, a chance meeting on the flight gets them invited to an intimate family gathering on the superyacht of elderly billionaire Malcolm Quince. When Quince is murdered, they become prime suspects. Fun! Murder Mystery is out on the 14th.
Beats
Beats hones in on a reclusive teenage musical prodigy who forms an "unlikely friendship" with a down-on-his-luck high school security guard. United by their mutual love of hip-hop, and newfound bromance, they confront the demons of their past and try to break into Chicago's music scene. Check it out on the 19th.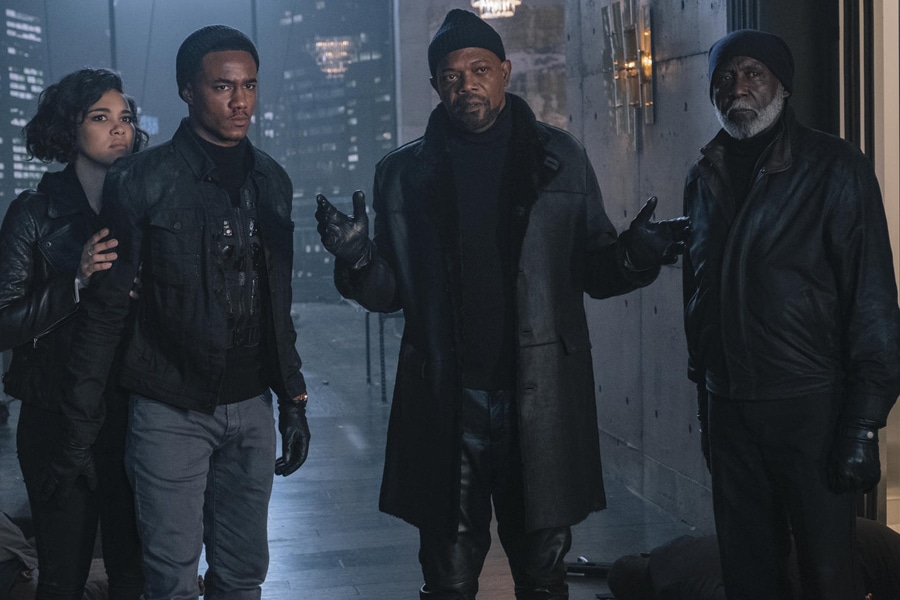 Shaft
First of all: thank you Netflix because more Shaft is good for everyone. This second-generation series follows the "badass" detective who has been largely absent from his son's life – which we forgive entirely because Shaft gotta do what Shaft gotta do. But when FBI expert in cybersecurity, John Shaft Jr (amazing name Netflix, another tip of the hat to you)  needs help discovering the truth about his best friend's death, he turns to his dad. Carve it into your walls at home, Shaft is back baby, on the 28th.
ORIGINAL COMEDY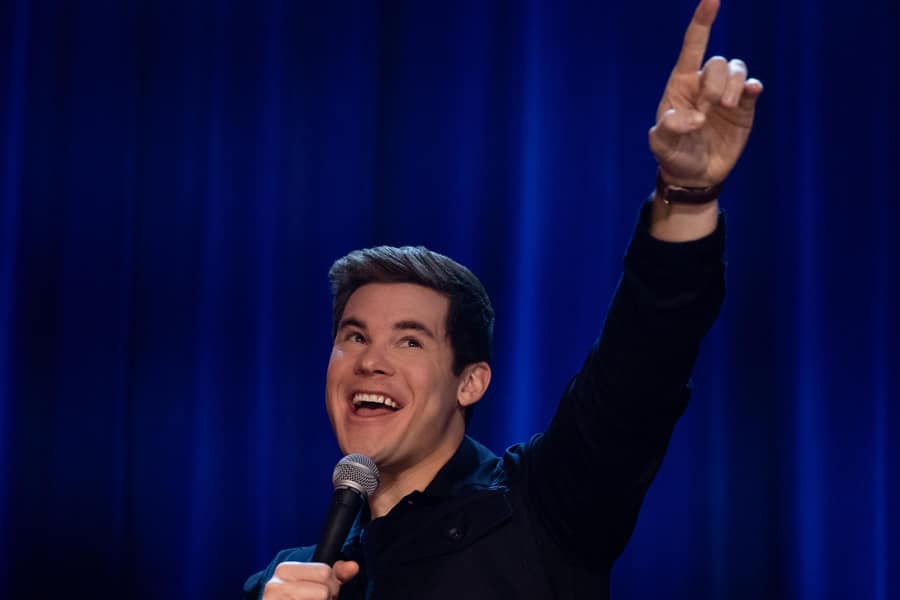 Adam Devine: Best Time of Our Lives
Comedian, Adam Devine, unpacks the growing pains we all face in his new special: Best Time of Our Lives. Covering puberty, parental judgment, and almost dying on your 21st birthday (that one might be more unique to him), Best Time of Our Lives is out on the 18th.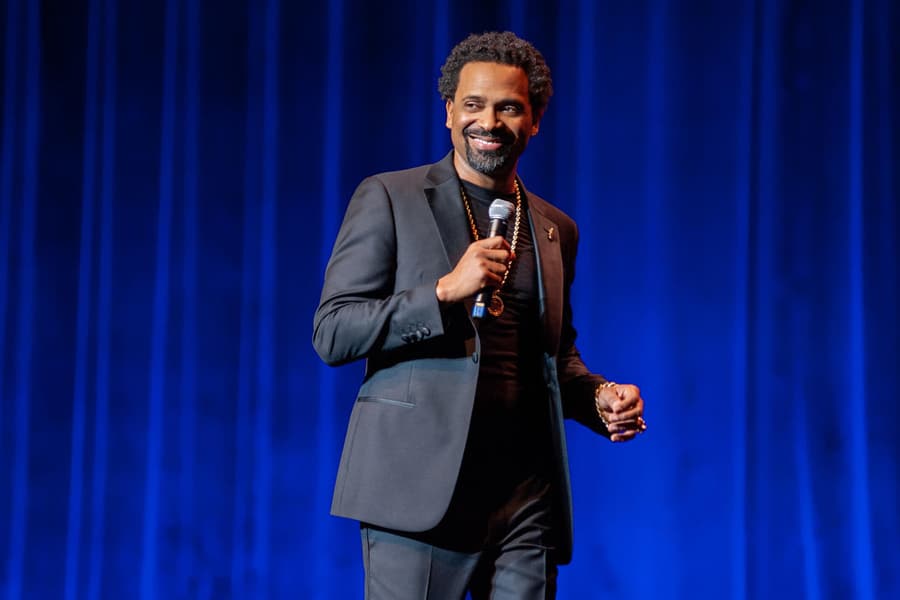 Mike Epps: Only One Mike
Filmed at Constitution Hall in Washington, DC, the one-hour special from Mike Epps will discuss the gift (and curse) of raising four daughters, overcoming childhood dyslexia and more. Be sure to give this one a gander on the 25th.
ORIGINAL DOCUMENTARY
The Black Godfather
The Black Godfather takes an in-depth and expansive look at the exceptional life and legacy of Clarence Avant; one of the most influential dealmakers in music, entertainment, and politics over the last 60 years. With words from Barack Obama, P. Diddy and David Geffen Hail, this is a Netflix doco not to be missed – check it out on the 7th.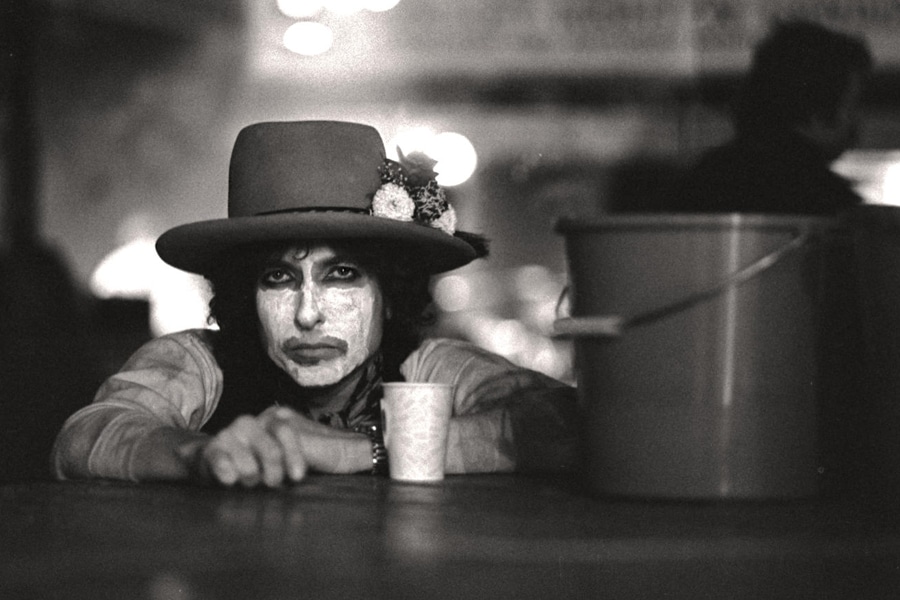 Rolling Thunder Revue: A Bob Dylan Story by Martin Scorsese
Brought to you by one of cinema's greatest Directors, Rolling Thunder Revue: A Bob Dylan Story is said to be an alchemic mix of fact and fantasy. Scorsese looks back at Bob Dylan's 1975 Rolling Thunder Revue tour and a country ripe for reinvention, putting his own stylistic spin on the life and times of songwritings heavy-hitters – don't miss it, Rolling Thunder Revue is out soon, on the 12th.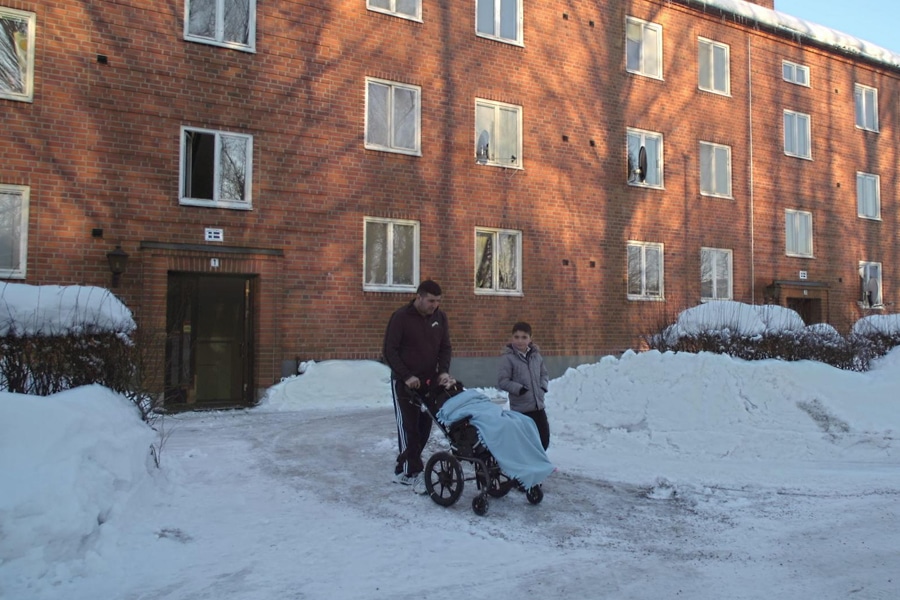 Life Overtakes Me
If you're feeling like you need to check your privilege, then the harrowing Life Overtakes Me doco will most certainly help get you there. In the grip of trauma, hundreds of refugee children in Sweden withdraw from life's uncertainties into a coma-like illness called Resignation Syndrome – google it now if you have the time, it's fascinating, despite the horrible reason it exists. You can watch Life Overtakes Me on Netflix on the 14th.