New On Netflix in March 2019
Over the last few months, Netflix has truly upped their game. We've seen the first Netflix Original film to get an Oscar nod with Alfonso Cuaron's 'Roma', who thanks to its stunning imagery and a powerful story rooted in the real childhood of its director, blew away critics this year. We've sat gobsmacked in our loungerooms, eyes glued to the screen as the epic Fyre Festival doco unfolded, wondering how this could have been allowed to happen? As a result of all of this great content, we here at Man of Many have come to expect better of the streaming giant. Thankfully, this month, they've doubled down yet again on the original film-front, to bring us some amazing new titles (we hope) with some major players in Hollywood. Here again, to help you navigate the content-war zone we live in today; is only the very best of what's New To Netflix in March 2019.
ORIGINAL SERIES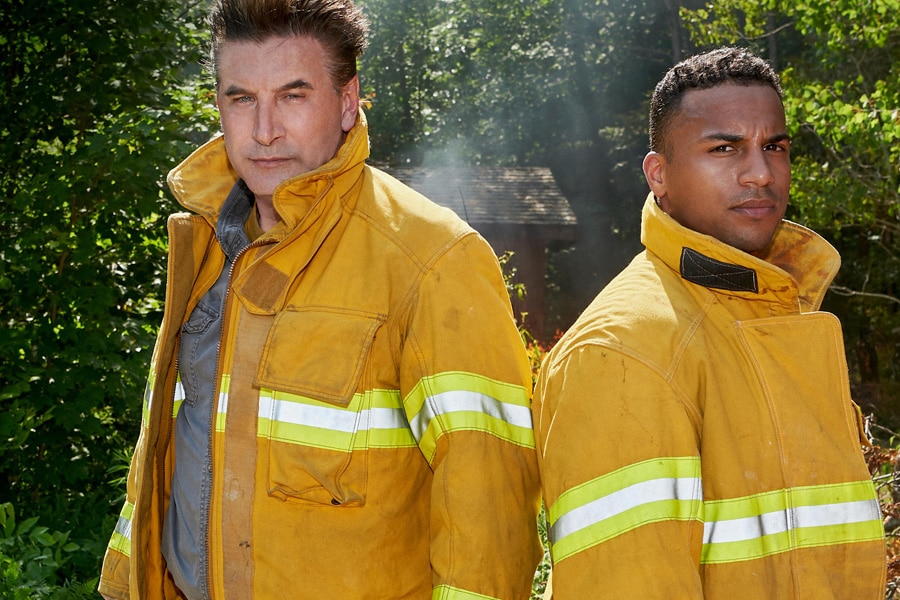 Northern Rescue
After the sudden death of his wife, search and rescue commander John West, played by the 'other' Baldwin, relocates with his three kids to his rural hometown of Turtle Island Bay, assumedly to reconnect with himself and his children. Prepare thine tear ducts, Northern Rescue hits our shores on the 1st of March.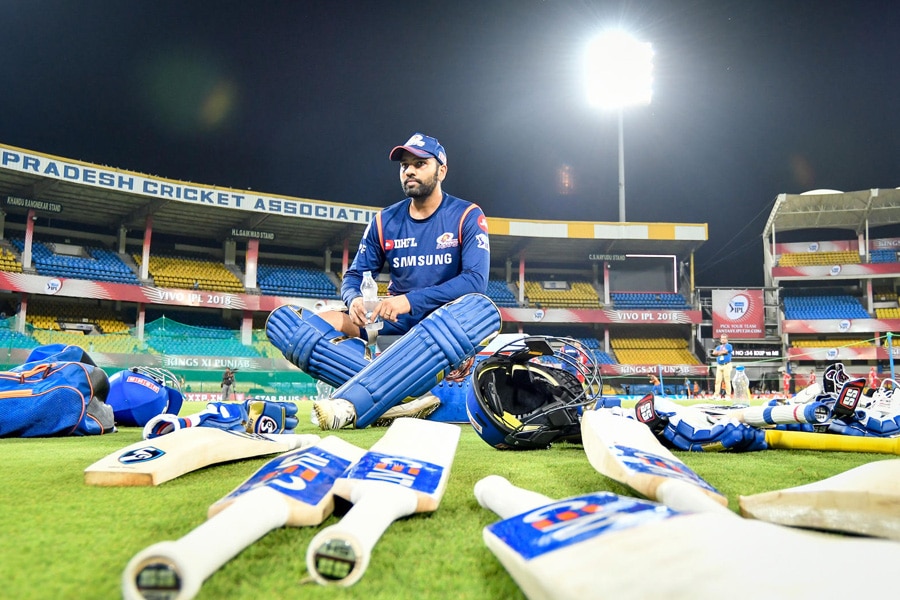 Cricket Fever: Mumbai Indians
Knowing that we as a nation love our cricket, Netflix brings us Cricket Fever: Mumbai Indians. The show details the 'struggles' of being the defending champions (boo-hoo) and it appears there are some impending concerns about the youthfulness of this years line up. Can Mumbai Indians come together and bring home another trophy? Hopefully not. Catch it on the 3rd of March.
The Order
An, unfortunately, soap opera-esque fantasy series, The Order tells the story of a college student who is out to avenge his mother's death. In doing so, he pledges a secret order, rumoured to be "fake news" (FFS Netflix) and lands in a war between werewolves and practitioners of dark magic. Naturally. The Order is out on the 7th.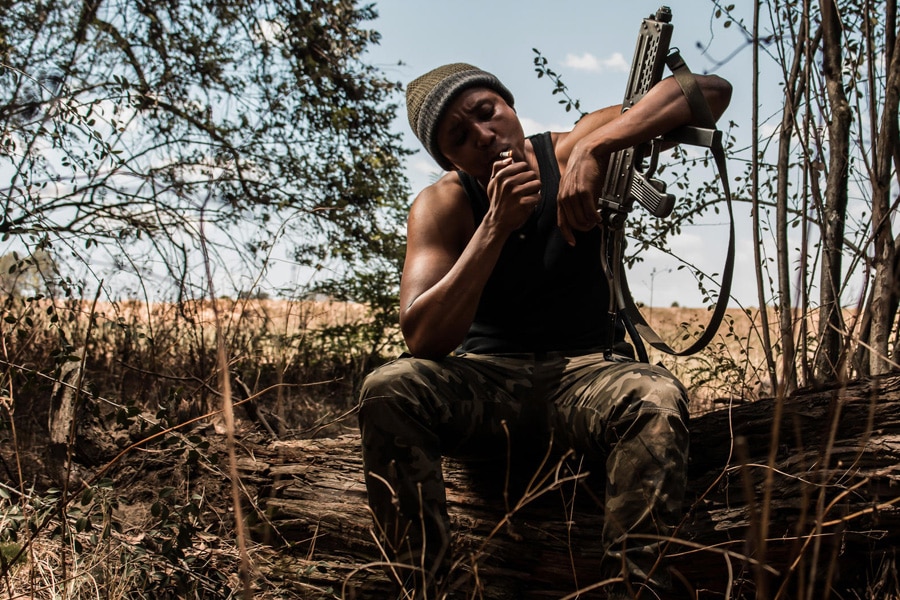 Shadow
Haunted by a tragic loss, an ex-cop with a rare inability to feel pain strikes out on his own to catch offenders who've eluded Johannesburg police. Part 'Kick-ass' and gritty cop-drama, Shadow stars Pallance Dladla and Amanda Du-Pont who are lucky to be supported by what looks like some stunning cinematography. Check it out on the 8th.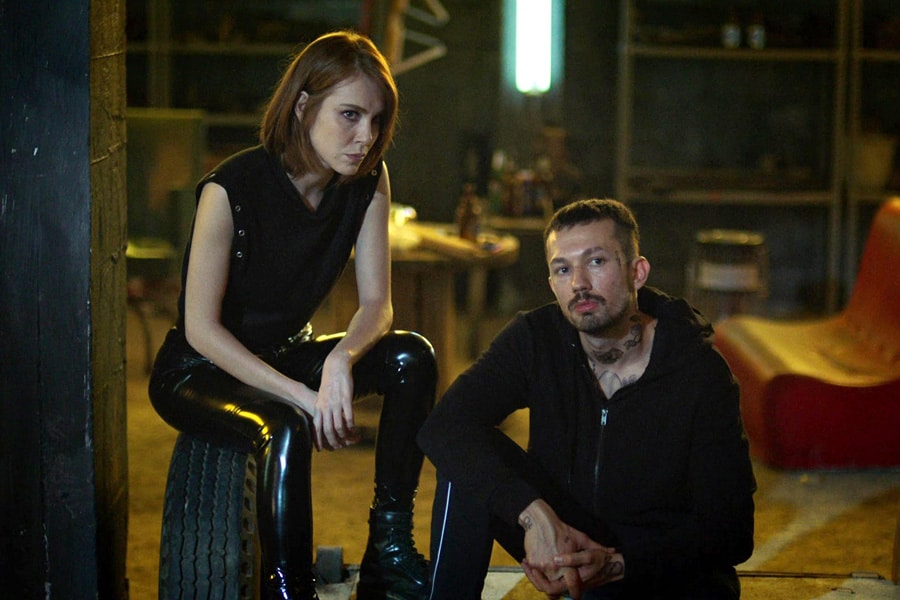 Immortals
The world is fantasy obsessed, and Netflix is continuing to feed the beast. Driven by revenge, human-turned-vampire Mia sets out to vanquish Dmitry, a ruthless vampire leader who seeks an artefact that grants immortality. This suggests that the key benefit of being a vampire is not actually a thing in the Immortals universe, so we're hoping that they get some other kind of cool vamp-perks. Sharpen your stakes, Immortals are in Australia as of the 8th of March.  
After Life
Written by and starring Ricky Gervais as Tony, After Life is the story of a news writer struggling to come to terms with his wife's death. Similar to P.S I Love You, Tony's late wife Lisa leaves a 'how to' list by way of the voice memo, to help him navigate life without her. Bittersweet and from the look of the trailer, fucking hilarious, this could be Ricky's best yet. After Life is out on the 8th.
Love, Death & Robots
Presented by Tim Miller and David Fincher, Love, Death & Robots is an animated anthology series with teeth. Expect sentient dairy products, werewolf soldiers, robots gone wild, garbage monsters, cyborg bounty hunters, alien spiders and blood-thirsty demons from hell (to name but a few). Love, Death & Robots is out on the 15th and it looks awesome.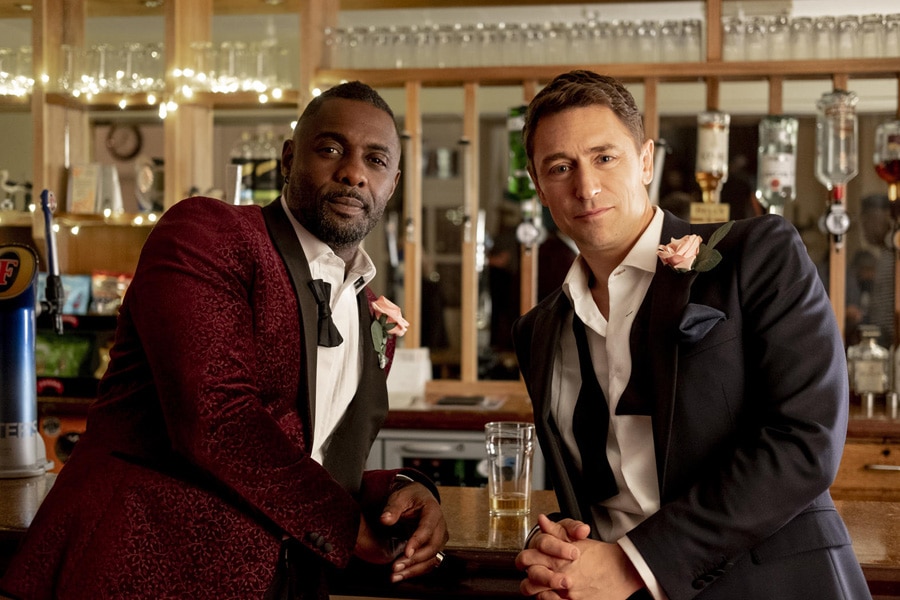 Turn Up Charlie
One of the more original programs from Netflix, Turn Up Charlie is the story of a down-and-out DJ who plots to rebuild his music career while working as a nanny for his famous best friend's wild 11-year-old daughter. Check out Turn Up Charlie AKA Mr Doubtfire on the 15th.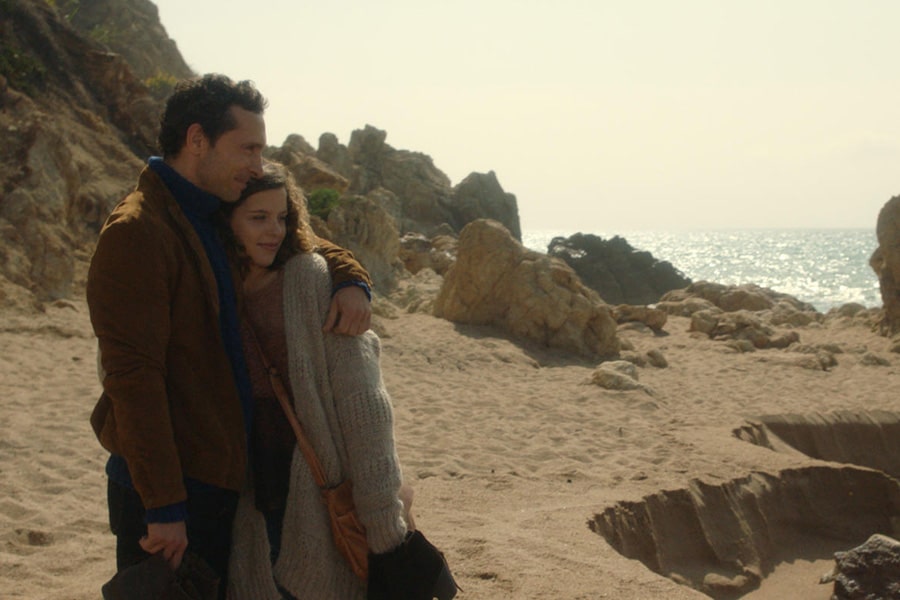 If I Hadn't Met You
A new Spanish language show with genuine potential, If I Hadn't Met You tells the story of Eduard; a husband and father who loses his family in a tragic accident. By means intended or out of his hands (there is some mystery around this part), Eduard travels to parallel universes to seek a better fate for his beloved wife. This one is out on the 15th.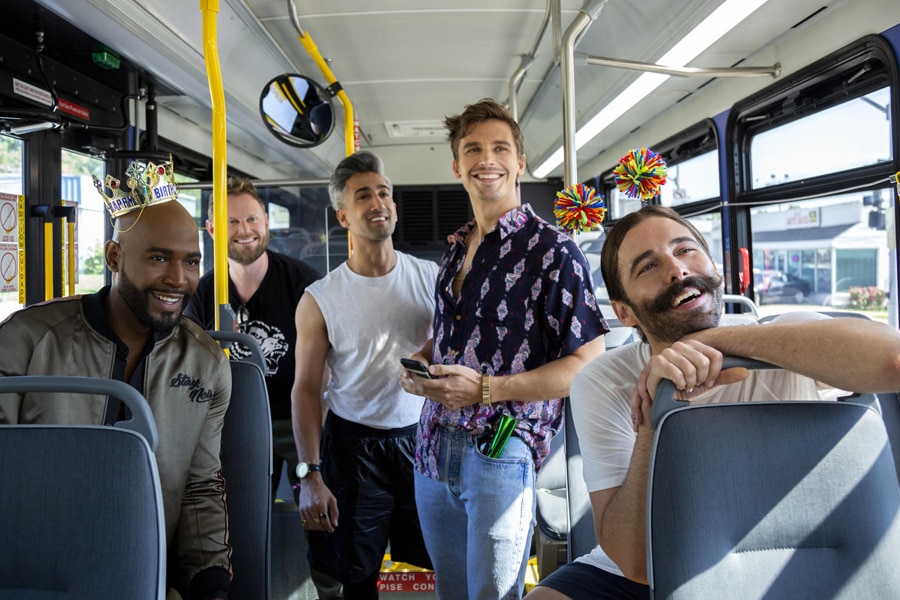 Queer Eye: Season 3
Returning after a smash-hit season 2, The "Fab Five" hit the road and head to Kansas City, Missouri – a place famed for its progressive views on homosexuality. Expect emotional makeovers and transformations for everyone. Queer Eye: Season 3 is available to stream on the 15th.
Delhi Crime
One of the more heavy additions to the Netflix library this month, Delhi Crime is not for the faint-of-heart, although this is a story that should be told. As Delhi reels in the aftermath of an incident of gang rape, a female police officer leads an eye-opening search for the culprits in this retelling of true events. Delhi Crime is out on the 22nd.
Selling Sunset 
Real Estate agents have dominated social media with their '#hustle' approach to life, and now they've got a TV show. It's official, Real Estate is creeping up on the legal profession as the hot career to glamourise for the purposes of 'tv'. Selling Sunset is the story of a group of real estate brokers at the Oppenheim Group who sell the luxe life to affluent buyers in LA. The drama ramps up –GASP!- when a new agent joins the team.
Santa Clarita Diet: Season 3
Starring Drew Barrymore and that creepy bloke from 'The Girl Next Door', Santa Clarita Diet is a modern take on the Zombie schtick. This season, Sheila searches for "meaning" (whatever that means), Joel investigates a secret society, and Abby struggles with her feelings for Eric. Sink your teeth into Santa Clarita Diet: Season 3 on the 29th.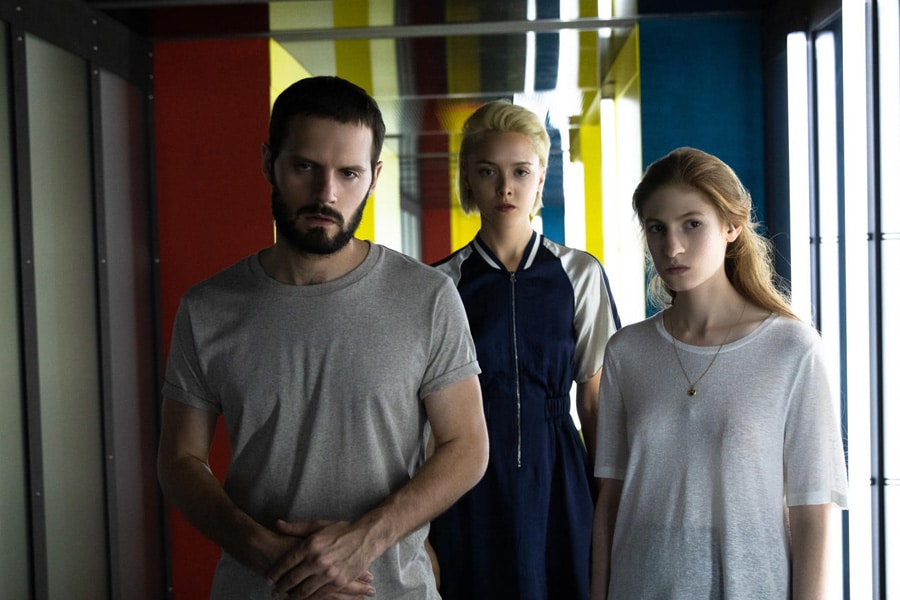 Osmosis 
In the vein of Black Mirror, Osmosis is set in a near-future Paris. Everyone is hooked on the latest new app that uses personal memories to decode the mysteries of love. Osmosis asks the question, what happens if your memories, like all data, were subject to manipulation? Osmosis is out on the 29th.
NETFLIX WEEKLY SERIES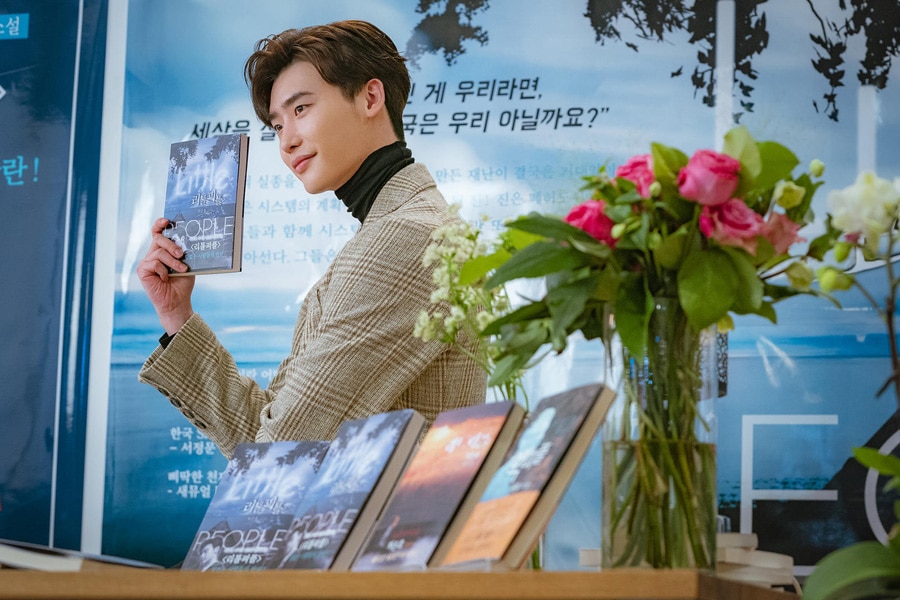 Romance is a Bonus Book
Romance is a Bonus Book is a k-drama with quirk, telling the story of a gifted writer who's just nabbed the job of Editor-in-Chief at his publishing company. The romantic twist? He gets "enmeshed" in the life of a former copywriter desperate for a job. Check it out on the 2nd.
NETFLIX FILM
The Boy Who Harnessed the Wind
If you're a fan of The Martian, then look no further. Inspired by a science book, 13-year-old William Kamkwamba builds a wind turbine to save his Malawian village from famine. Based on the inspiring true story, the Boy Who Harnessed the Wind is out on the 1st.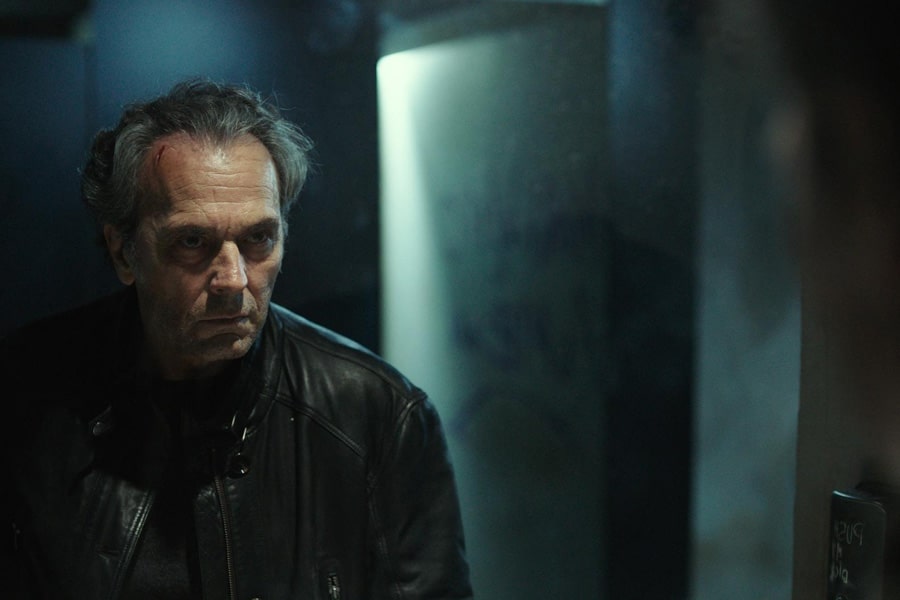 Your Son
After his son is brutally beaten outside a nightclub, a Spanish surgeon takes the law into his own hands and seeks vengeance against the perpetrators. With surgical precision. Your Son is out on the 3rd and looks to be a gut-wrenching tale of the fortitude of the human spirit, in the face of the worst the world has to offer.
Walk. Ride. Rodeo.
Walk. Ride. Rodeo aka Million Dollar Cowgirl is a darn-tootin' drama with story-telling horns. In the wake of an accident that leaves her paralyzed, a champion barrel racer is determined to get back on her horse and ride again. Expect to be inspired. Check it out on the 8th.
Triple Frontier
USA! USA! USA! Starring Ben Affleck, Oscar Isaac, Charlie Hunnam, Garrett Hedlund and Pedro Pascal, Triple Frontier is the story of a bunch of broke soldiers attempting to rob one of the world's most violent cartels. Directed by the great J. C. Chandor (Director of A Most Violent Year, and producer of The Dark Knight Trilogy), we have our fingers crossed for something even resembling the staunch-vibes of Sicario. Triple Frontier is out on the 13th of March.
The Dirt
A dramatization of Mötley Crüe's no-holds-barred autobiography, the band hits the monster highs and savage lows of heavy metal superstardom. Break out the hairbands, The Dirt hits Aussie shores in March.  
The Highwaymen
From director John Lee Hancock (The Blind Side), The Highwaymen follows the untold true story of the legendary detectives who brought down Bonnie and Clyde. Starring Kevin Costner and Woody Harrelson, these two mystery-men must rely on their gut instincts and old school skills to get the job done. This is where the bulk of the Netflix marketing dollars are headed this month, so we're assuming it's half-decent. Check it out on the 29th
ORIGINAL COMEDY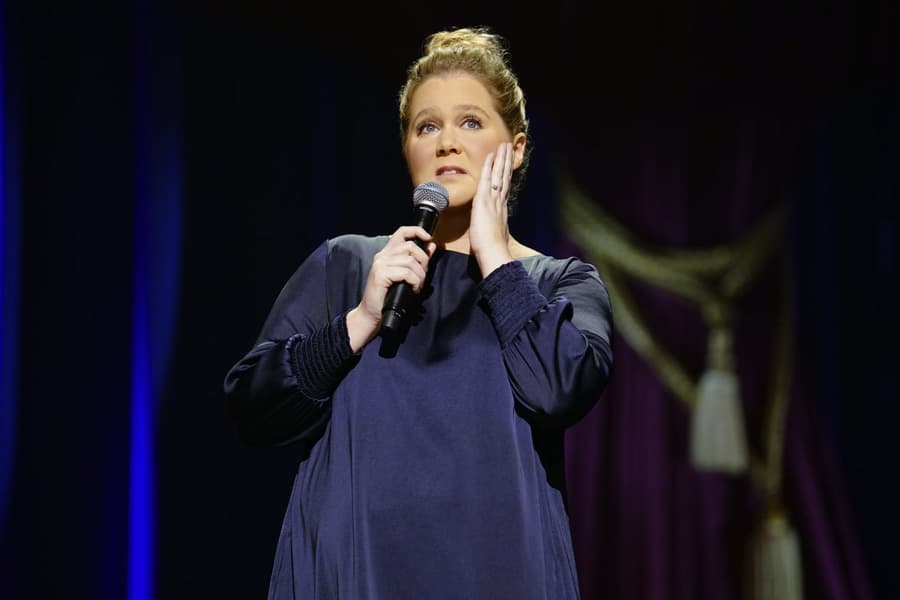 Amy Schumer Growing
Amy Schumer gives a "refreshingly honest and hilarious" take on marriage, pregnancy and personal growth in her new Netflix comedy special, Amy Schumer Growing. The comedian who created the actually funny 'Inside Amy Schumer' will talk about the joys of womanhood, settling into marital bliss and, of course, sex and vaginas and stuff. This one's out on the 19th
ORIGINAL DOCUMENTARY
Losers
Potentially more of a thing in the states, Loser discusses the idea of "our winning is everything" society and asks the question; how do we, as a species, handle failure? Using sports as its guide, this documentary series examines the psychology of losing. 'Losers' is out on the 1st.
Antoine Griezmann: The Making of a Legend
A short tale of the triumph of man's will to succeed, Antoine Griezmann: The Making of a Legend is about a man's determination to overcome his personal obstacles. Despite Antoine Griezmann's small stature, he became one of the world's top soccer players and a World Cup champion. If you're a football nut, this doco is for you. Check it out on the 21st.