The Lexus RC F Track Edition: King of the Mountain
It's a crisp Wednesday morning and I'm in a helicopter, hovering above the tarmac at Melbourne's ultra-impressive jet base. I've just been chauffeured from the airport in a black-on-black LX 570 and a gentleman in a suit asked me how I would like my coffee.
While this is a far cry from my usual morning routine of stale french press and yelling at my motorbike, Lexus has made a habit of being a little bit "Extra" in everything they do. I've been invited to a very intriguing event titled 'Peak at the Peak', and I'm figuratively and literally a little foggy on what the day has in store.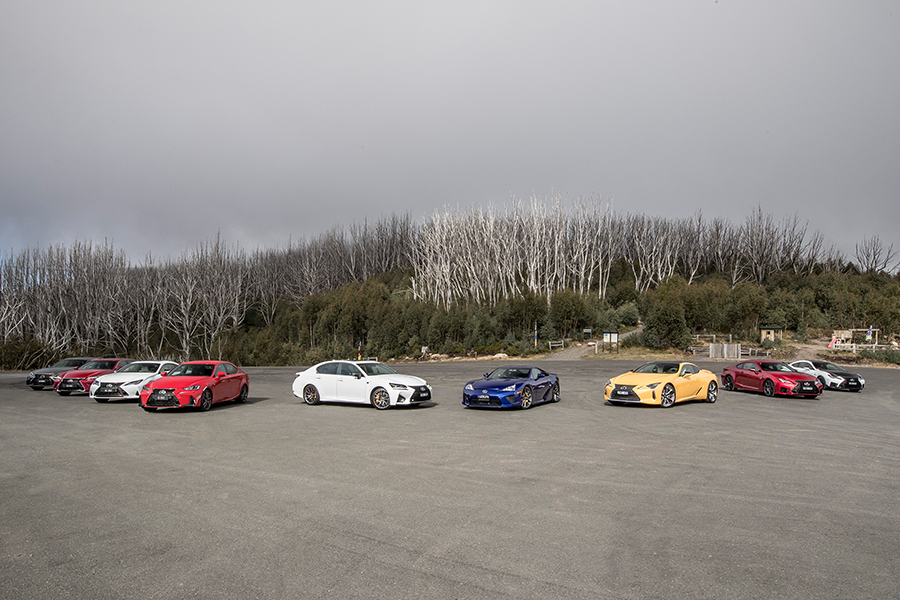 From what I can tell, I'm flying north from Melbourne in what appears to be a very expensive helicopter. As the fog starts to dissipate, I can see hectares of seared bushland from the fires some time ago and the houses below started to appear less and less frequently. Not even the pilot was giving anything away.
But, sure enough, less than 30 minutes from leaving Melbourne, I spotted some splashes of colour on top of a mountain. Yellows, whites and blues were scattered around what looks to be some type of ski resort.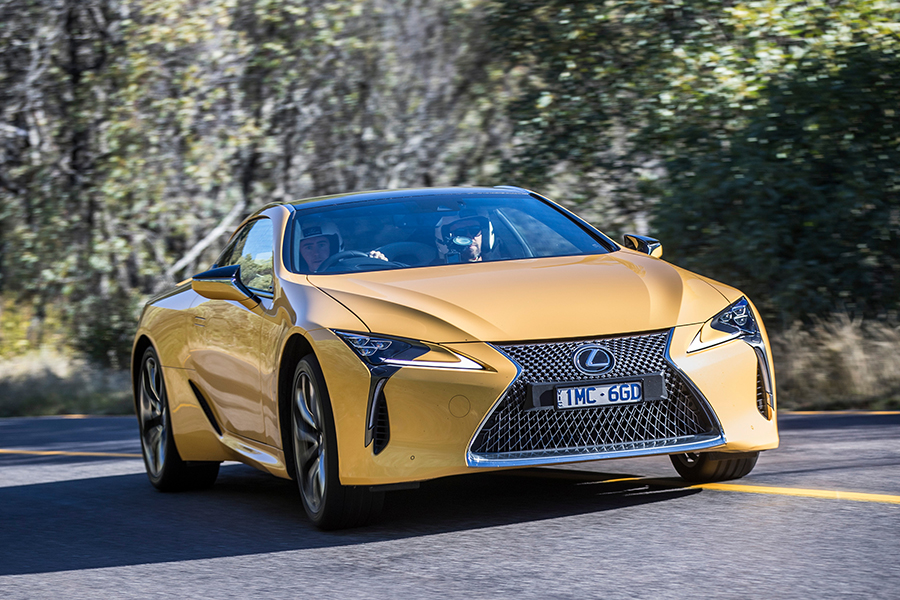 As the chopper landed, the identity of these vague colours was revealed. Lexus had somehow delivered the "who's who" of their F Sport community. The brand new RC F, RC F Track Edition, GS F, LC 500, and the one, the only, the godfather, the Lexus LFA.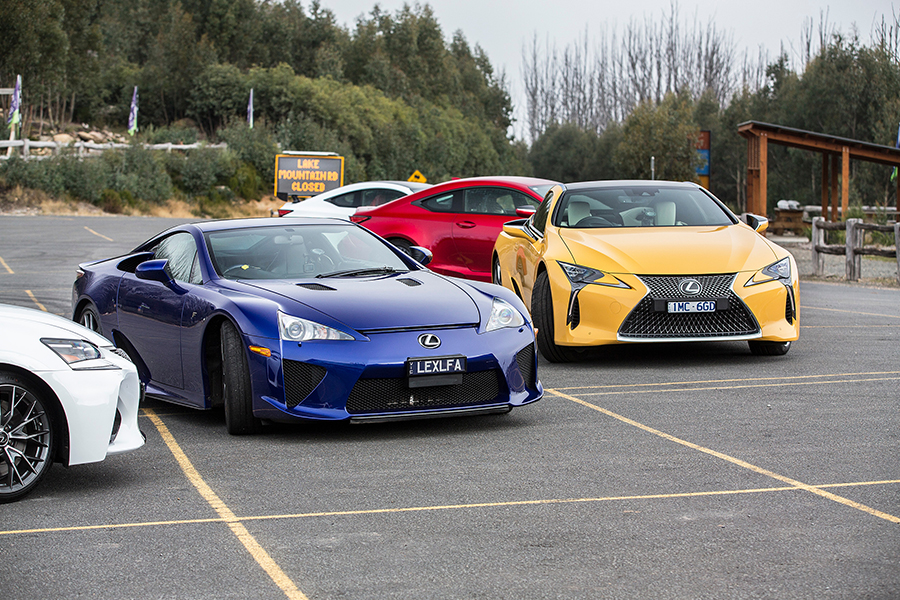 Basically, if you didn't have a minimum of eight cylinders, you weren't invited to this party. It was a smorgasbord that would make Lexus lovers salivate, and I think part of the reason Lexus chose such a remote location was to avoid a feeding frenzy. Luckily for me, it wasn't long before I was handed the keys to the RC F track edition and I could commence my own feast.
The RC F Track Edition shares all of the good bits from the RC F, such as the stonking 5-litre normally-aspirated V8 under the hood, limited slip differential and launch control, but focuses the entire package through a performance-oriented lens. The most obvious addition is the carbon fibre rear wing which can add up to 26kg of downforce at speed as well as some decent eye candy when stationary.
But truth be told, some of the biggest changes to the track edition are parts unseen. The overall package has shed 65kg on the regular RC F, predominantly through the use of lighter materials from head to toe. The combination of forged racing wheels and carbon ceramic brakes reduces the weight by 25kg alone, an area that's ever so crucial in performance-focused cars.
Lexus says it's their quickest car since the LFA, and with a closed hill climb route going up and down the mountain, it was a claim I was more than happy to put to the test.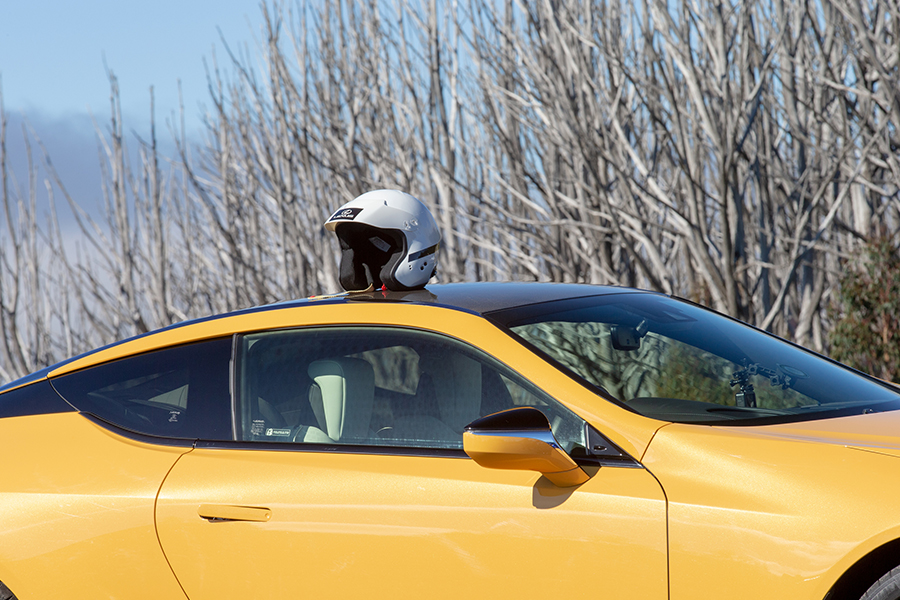 Sport mode: check. Paddles: engaged. Launch control: go. The roar of that intoxicating, 351 kW V8, echoes the mountains with a sense of refined fierceness that will soon be collectable. The low driving position and surprisingly good steering feel encourage me to sink in and immerse myself in the descent.
Those carbon ceramic brakes wash off a biblical amount of speed as I hunt down the mountain. Everything is working in harmony. Sure, you get dabs of lift-off oversteer, but it's always the perfect balance between lively and controlled. The bottom of the descent arrives all too quickly, and as I settle the adrenalin and notice how sweaty my hands are, I came to the conclusion that I could do that drive on repeat and never get bored.
Better head back up the hill and make sure.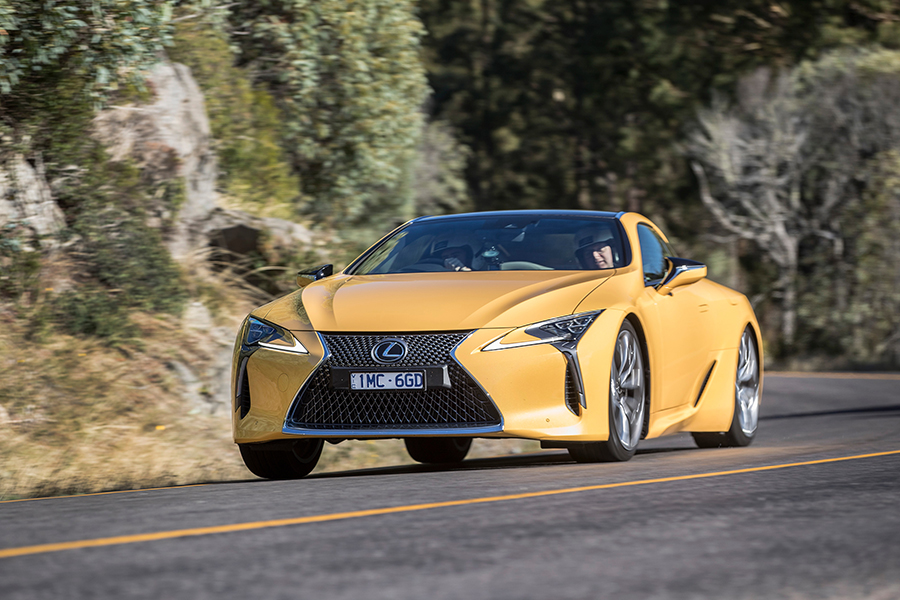 As I arrived at the summit with a stupid grin on my face, the Lexus team asked: "Would you like a massage? ". Initially, I assumed it was a joke based on the fact my hands were in a steering wheel-grasping shape, but no, Lexus had indeed brought along a qualified physiotherapist to the mountain. See what I mean by extra?
I initially tried to get the physio to work on some old football injuries, but she seemed more determined to focus on driving-related tension. Knots were rolled, chats were had and after 15 minutes a voice whispered through the curtain, "Do you want to go for a blast in the LFA?".
I quickly hopped up, grabbed my helmet, and told the physio: "We'll have to put this on ice".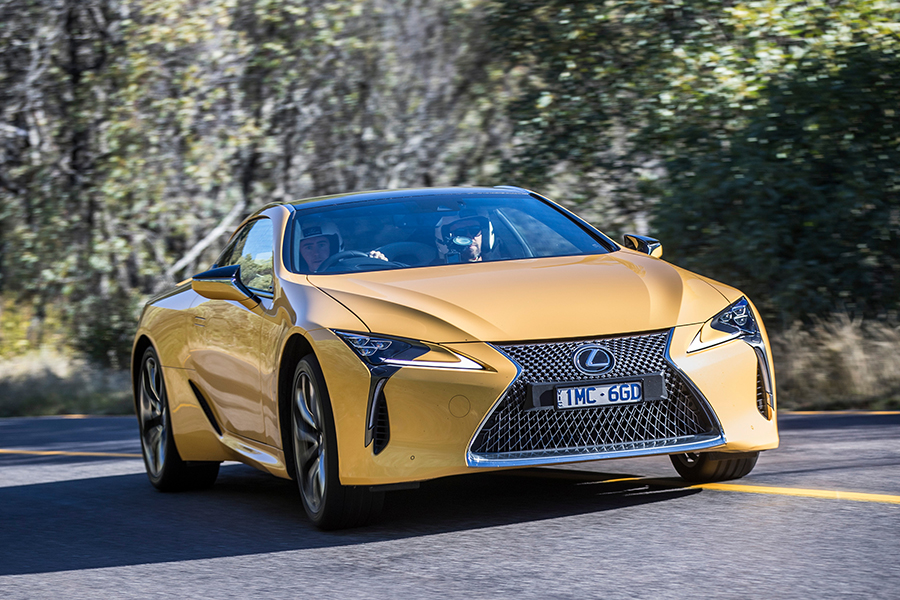 I laughed. She didn't. But it didn't matter, because within five minutes I was sitting in the passenger seat in one of my bucket-list supercars.
The 4.8-litre V10 inside the LFA is the stuff of legends. In 2012, it broke a world record for being the fastest engine to go from zero to redline, meaning it only takes 0.6 seconds to hit 9000 revs per minute. It revs so violently, in fact, that Lexus had to use a digital tacho simply because an analogue gauge couldn't keep up.
And then there's the sound. That goosebump-inducing shriek that would keep a modern Formula 1 car hiding in its garage. Yamaha's music division was involved in the design of the exhaust system, making sure you felt every decibel deep in your chest. So yeah, you can see why I was excited.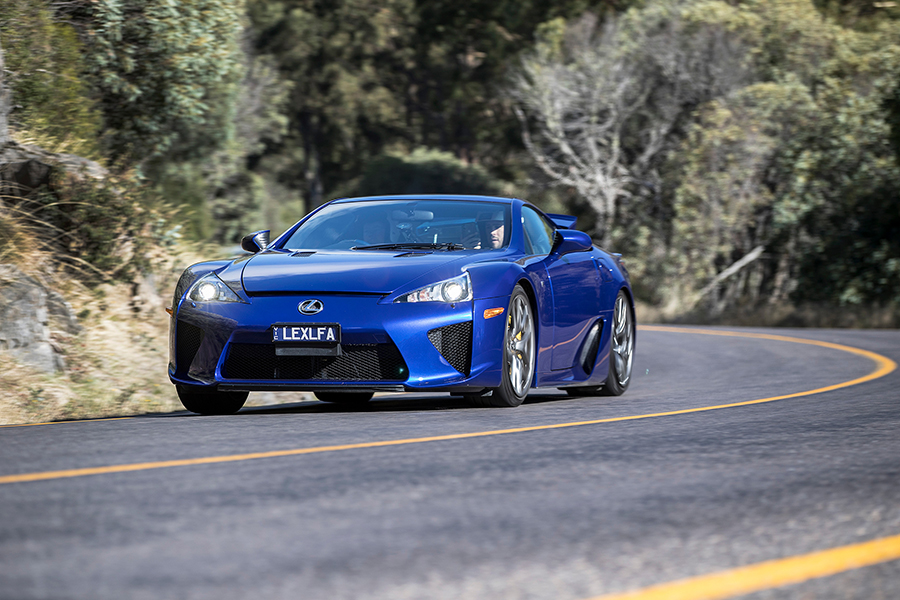 As LFAs are now starting to fetch prices over the AUD$1.1 million mark, I was regretfully, but understandably, relegated to the passenger seat for my ride. And what a ride it was. The LFA roared off the mark with a punch seldom found in road legal cars. The carbon tub hopped, skipped and jumped down the mountain at a rate that made the treeline blur into a greenish haze.
We arrived at the bottom of the descent in what seemed like ten seconds flat, and as I listened to that V10 masterpiece echo through the valley, I knew I could go home having ticked a massive LFA-sized box off my bucket list.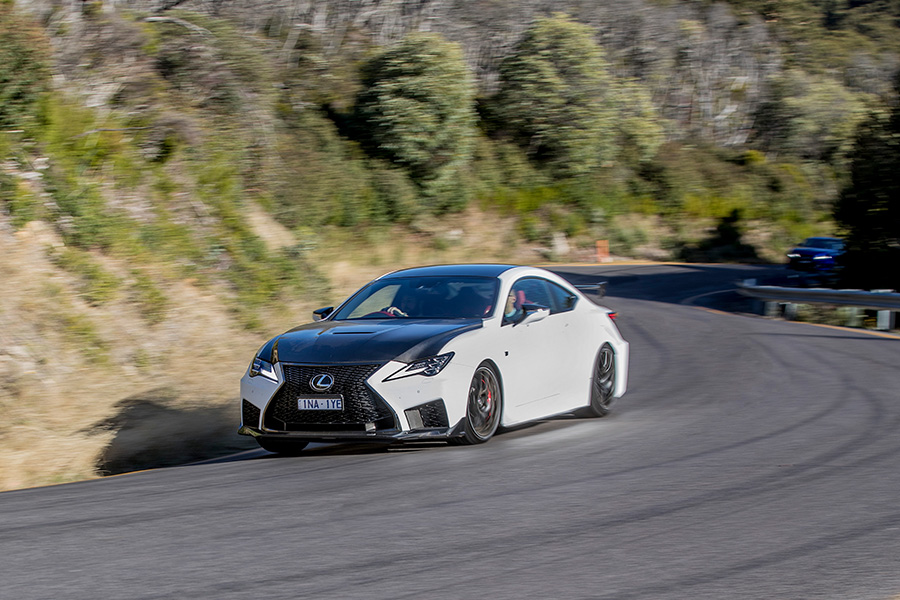 As sad as I was saying my goodbyes to the Lexus team and my temporary V8 chariots, I was still buzzing when I climbed aboard the chopper. The RCF Track edition is the most sensory rewarding Lexus I've ever driven, and even though I was in the passenger seat, I'll take that drive in the LFA with me to the grave.
Yes, Lexus is predominantly a luxury brand, but when you're producing carbon fibre supercars with dry-sump, normally-aspirated V10s, you know there is something a little bit special stirring in that Lexus soul.
The engineers have clearly been moving mountains to produce LFA-nspired performance in more attainable F Sport packages, and if the RC F Track edition is anything to go by, there'll be plenty to look forward to at the summit.