Father's Day Gift Guide 2021 (US)
It's been a rough year for all the dads out there, many of whom are still adapting to this crazy new world. But through thick and thin, they've kept their chin up and continued to support you and your wild endeavours. With Father's Day arriving in the USA on June 20th, now is the perfect time to return the favour. We cover every category in the following gift guide, where you'll find the latest and greatest in tech, apparel, EDC, accessories, and more. Get something for him and something for yourself while you're at it because why the heck not? Happy hunting.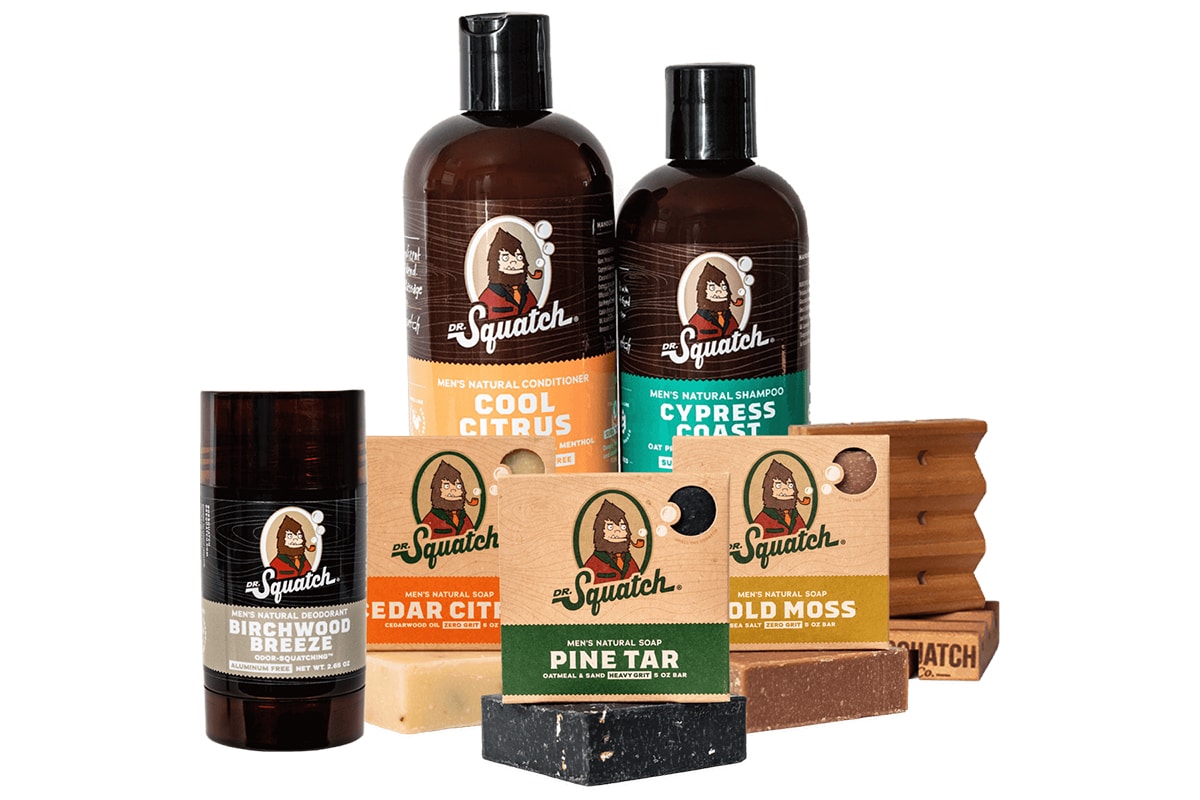 Dr Squatch Suave Forest Bundle
In partnership with Dr Squatch 
After BIG SOAP began stripping the natural ingredients from soap in an effort to make production quicker and easier post First World War, dads everywhere have been missing out on the good stuff. Forced to settle for boring generic bars that dry out the skin and smell like a chemical cupboard. Thankfully, natural soap from Dr Squatch is here to save the day and your skin.
Driven by a passion for a natural alternative and a clear gap in the market, Dr Squatches founder, Jack, began creating his own recipes out of his garage. The rest is history, and after countless batches and hours spent perfecting the process, THE DR. SQUATCH BAR emerged. Today, the brand possesses umpteen options for men everywhere, from bar soap to deodorant to hair care and everything in-between. It's exactly what dad asked for and what he didn't know he needed.
These dad-approved bundles are curated to keep dad smelling fresh. We're sure he'll be happy to oblige and thank you later for the recommendation. This is the gift dads across the country are longing for, even if they don't know that yet. Pick one up and let your old man know you care about him and his skin!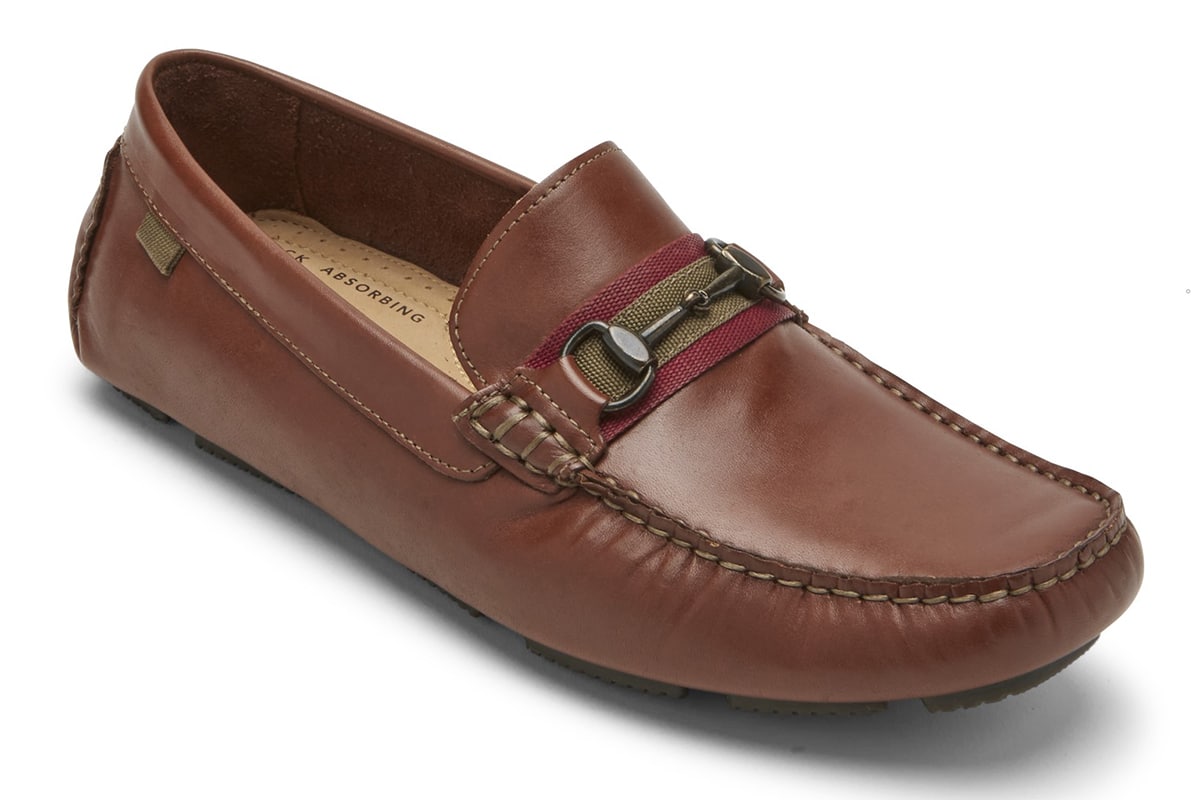 Rockport Men's Rhyder Bit Loafer
With over 50 years of experience under its belt, footwear brand Rockport has comfort and style down to a literal science. Bolstered by Total Motion technology, lightweight construction, and other industry-leading advancements, the brilliant shoes offer the best of multiple worlds. Expect superior cushioning along with improved flexibility and stability, to name just a few key benefits. To make a great thing even greater, the brand is hosting a Father's Day Sale, during which you can get 30-50% off the top sellers when you use the code DAD at check out.
Speaking of maximum comfort, style, and performance, Rockport's Rhyder men's loafers deliver all of the above. Crafted from supple leather with breathable leather lining and rubber outsoles, they're handsome enough to wear in a professional setting but casual enough to rock all weekend long. Behold the lightweight feel of their patented truTECH system, providing ample shock absorption at the heel. Hand-sewn construction and a stitched moccasin trim drive home the cosy vibe and distinguished aesthetic.
Hit up Rockport for their Father's Day Sale and you'll discover an epic selection of high-quality footwear along with discounts of 30-50% off when you use the code DAD at check out.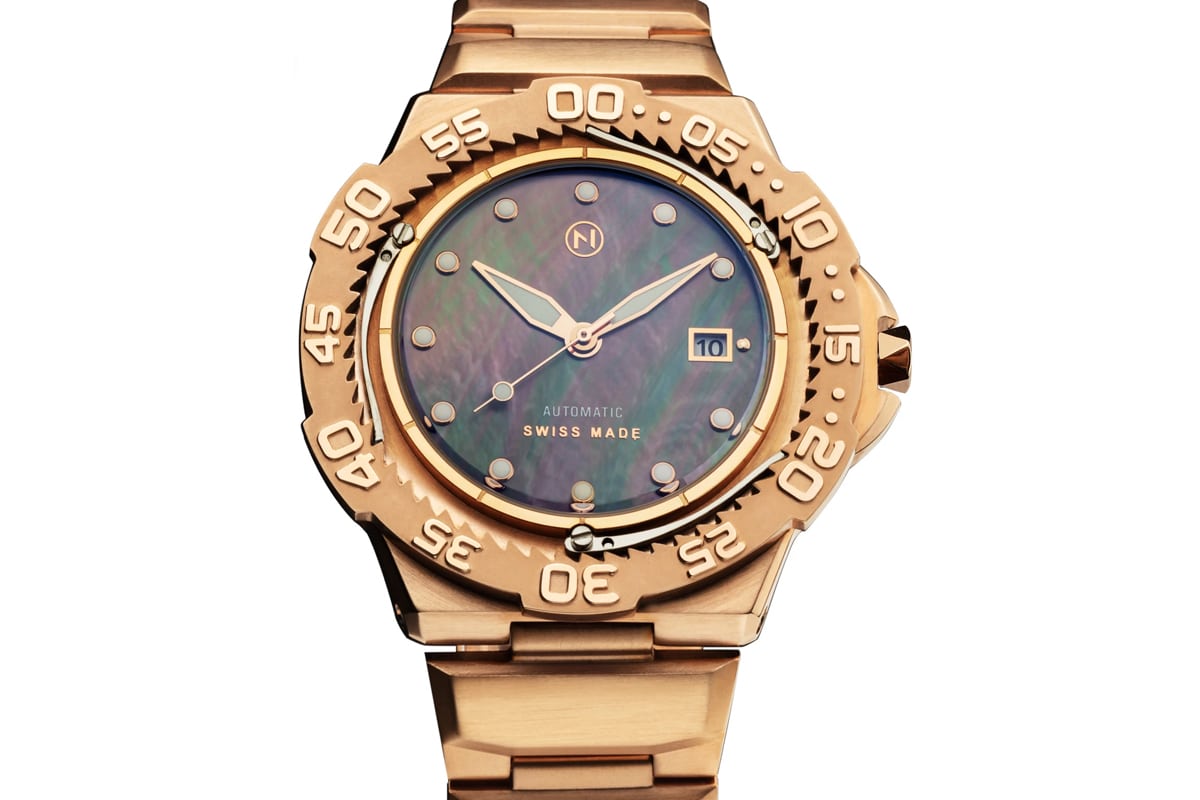 NOVE Trident Automatic
Swiss-based NOVE combines homegrown craftsmanship with robust functionality, conspicuous luxury, and unbeatable value, making them an ideal choice for the watch lover in your life. Their newly redesigned Trident Automatic Diver is now both sleeker and thinner than ever before and also water-resistant to 200m.
Powered by a Swiss-made R150 movement, the latest Trident features a swath of signature touch-ups while retaining its bold and minimalist essence. The updated dial is now made from the highest grade of Tahitian Mother of Pearl, which can take up to two years to fully mature. Bring in double curved sapphire protection and Super Luminous technology and you get all the more legibility and durability in return, which isn't to mention the watch's unique visual style.
In honour of Father's Day, NOVE presents a special gift set just for Dad. Choose from amongst a selection of extraordinary timepieces and you'll get a free engraving (max. 2 letters), a free leather flash drive, and a 10% discount. Use the code FATHERSDAY at check out to take advantage of this limited-time deal.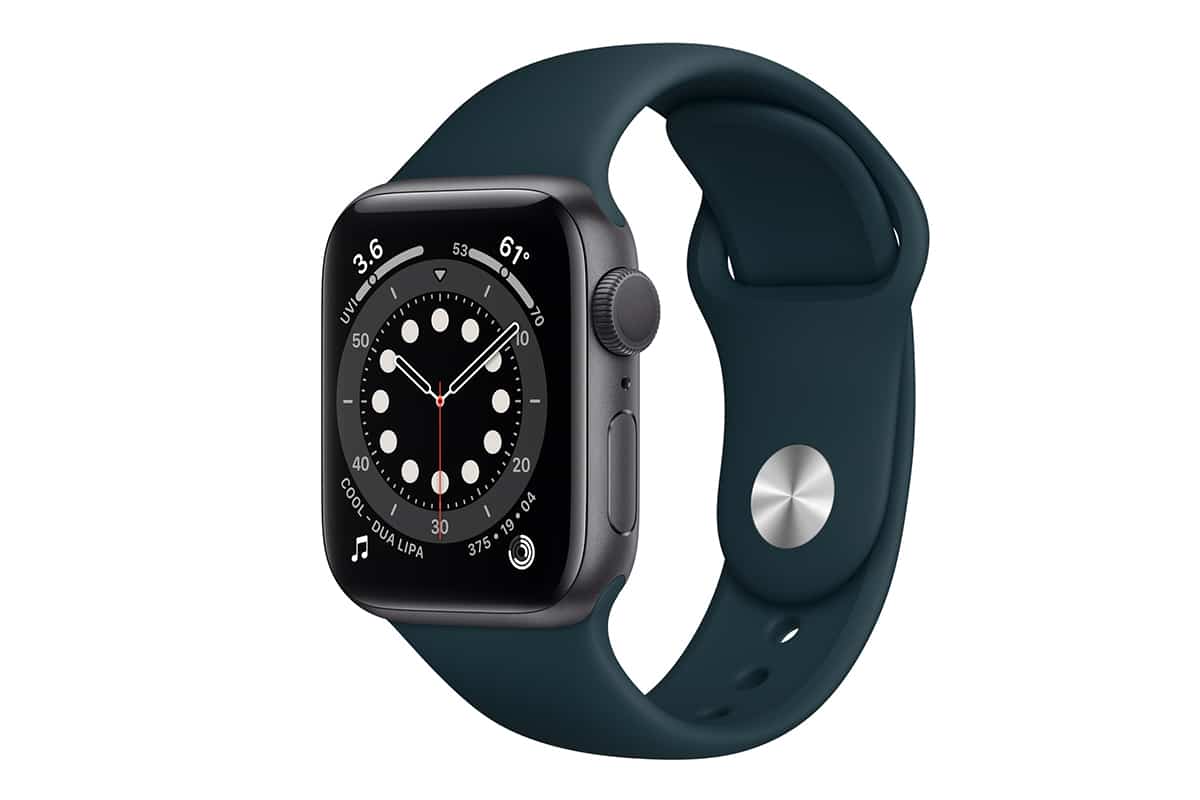 Apple Watch Space Gray Aluminum Case with Sport Band
Equal parts smart and sporty, Apple's latest wristwear comes available in an aluminium case of 100% recycled aerospace-grade alloy. GPS is built-in while cellular capability costs a little extra. Choose between two different case sizes and a variety of colours.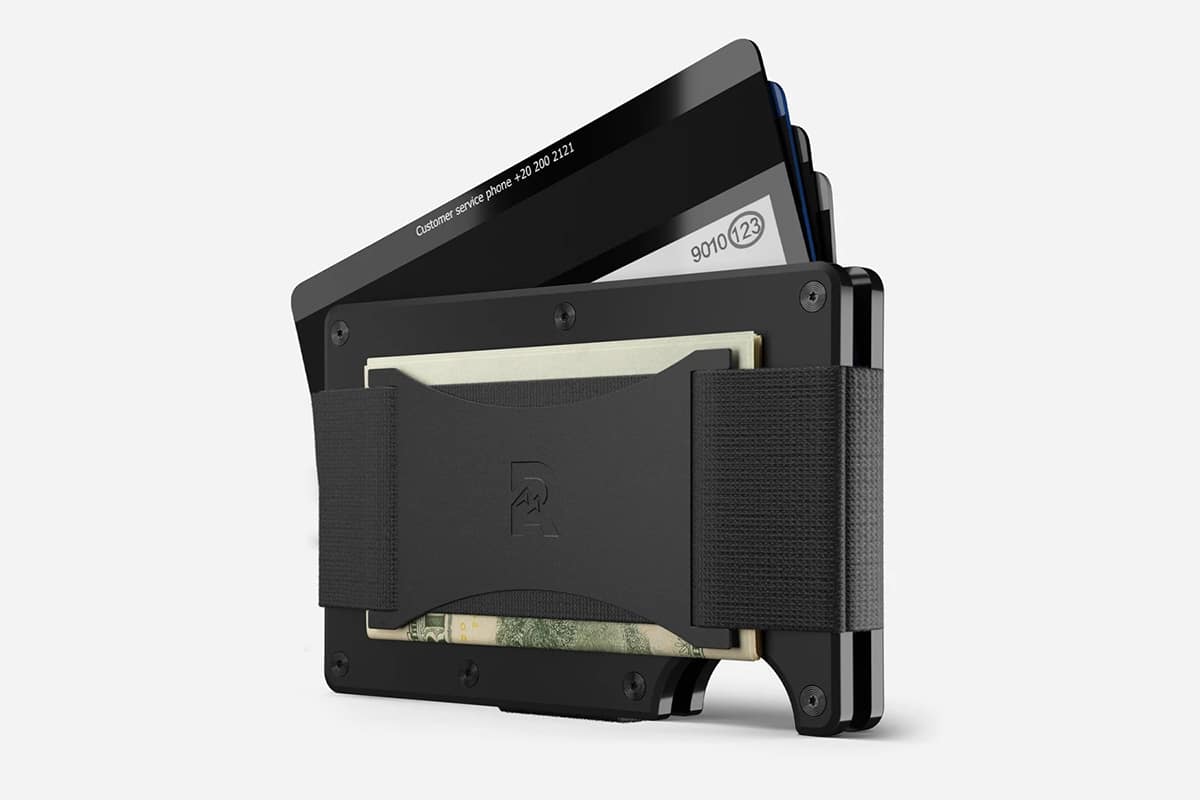 Ridge Wallet
Front-pocket friendly and supremely durable, the Ridge Wallet is crafted from Grade 5 titanium with built-in RFID protection, replaceable elastic, and electroplating. It holds room for cash and up to 12 cards and comes backed by a lifetime warranty.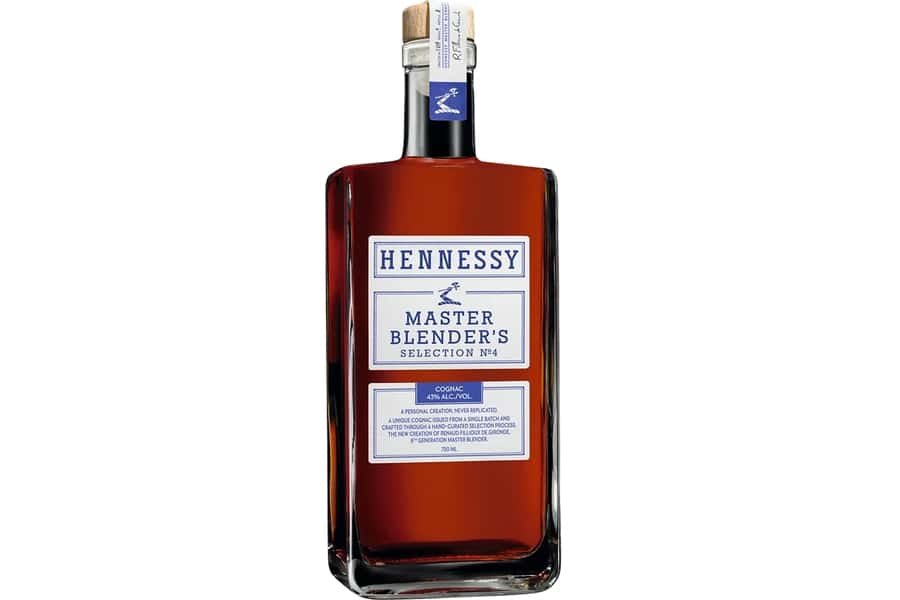 Hennessy Master Blenders Selection Number 4
Whiskey is amazing and all, but it's also rather predictable as a gift. If you want to surprise Dad with something new and delicious, check out this limited-edition cognac instead, which delivers crisp aromatics and a complex, fruity taste. Act fast because once this glorious liquid's gone, it's gone for good.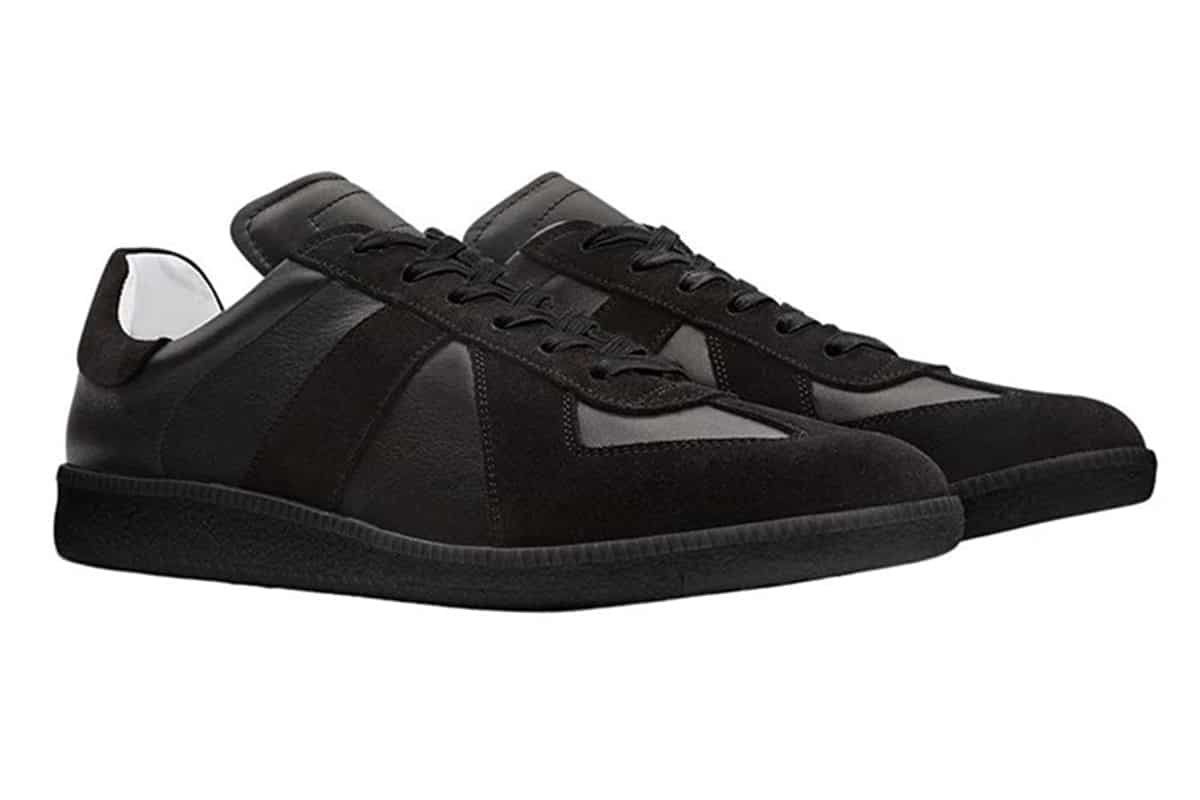 Oliver Cabell GAT Black
Interweaving calfskin leather and suede uppers with rubber outsoles, calfskin leather footbeds, and leather lining, these minimalist kicks are exactly as superior as they sound. Of course, you knew that as soon as you saw the name Oliver Cabell.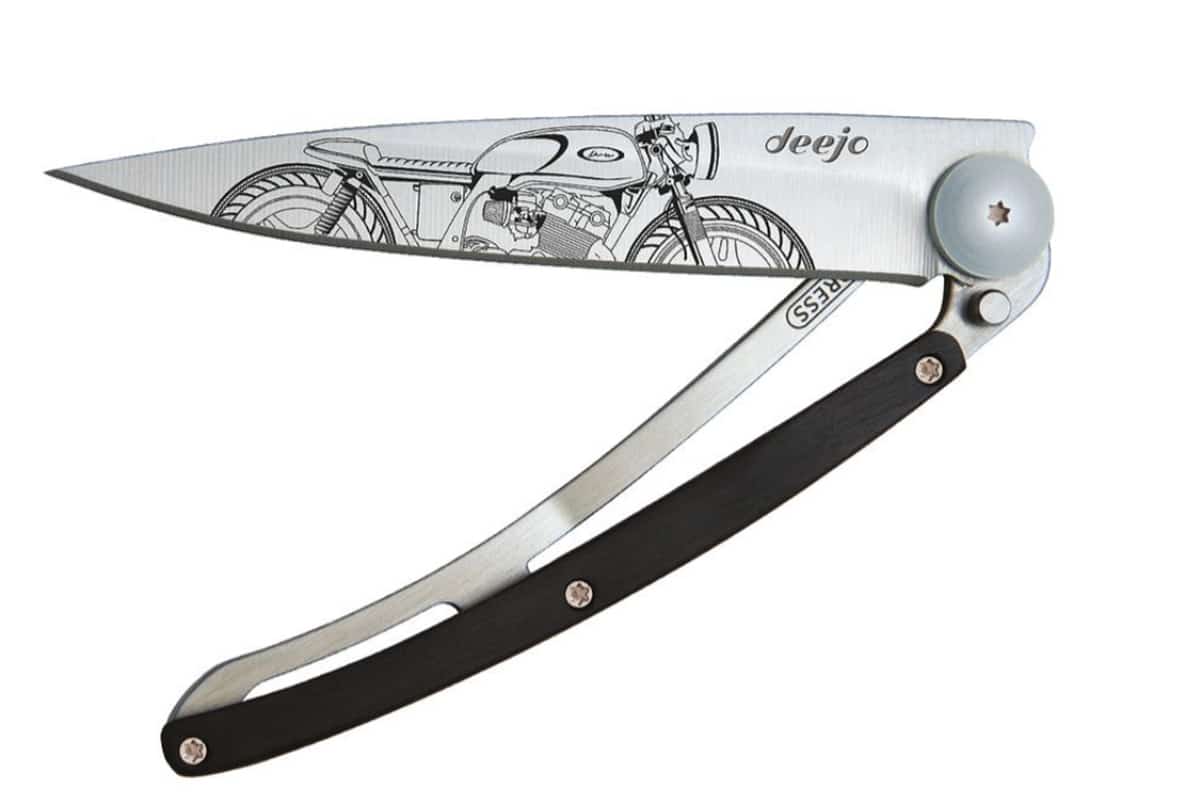 Deejo 27g Ebony/Cafe Racer
This ultra-light knife from Deejo is ready to tear up the streets near you. Finished with the coolest Cafe Racer details finely engraved in the Z40C13 stainless steel blade, your buddies will be impressed by the levels of craftsmanship on the ebony wood handle slab. Visually appreciated for its deep blacks, the material is virtually insensitive to humidity, ideal for this sweet cutlery creation.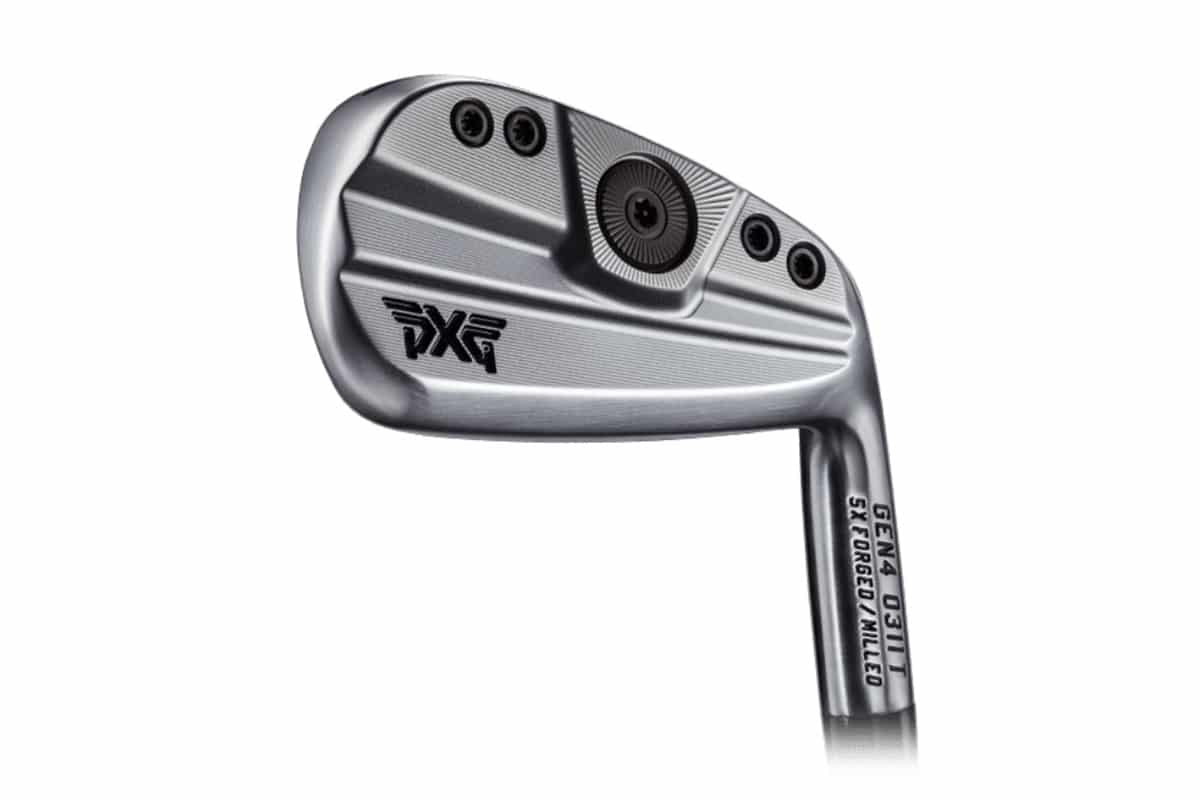 PXG GEN4 Irons
Optimised on multiple fronts, PXG's GEN4 Irons offer better ball speed and greater forgiveness, amongst other things. At the heart of each one is XCOR technology, a proprietary polymer material that improves face movement and opens up the coveted sweet spot. If Dad loves golf, he'll definitely love these clubs.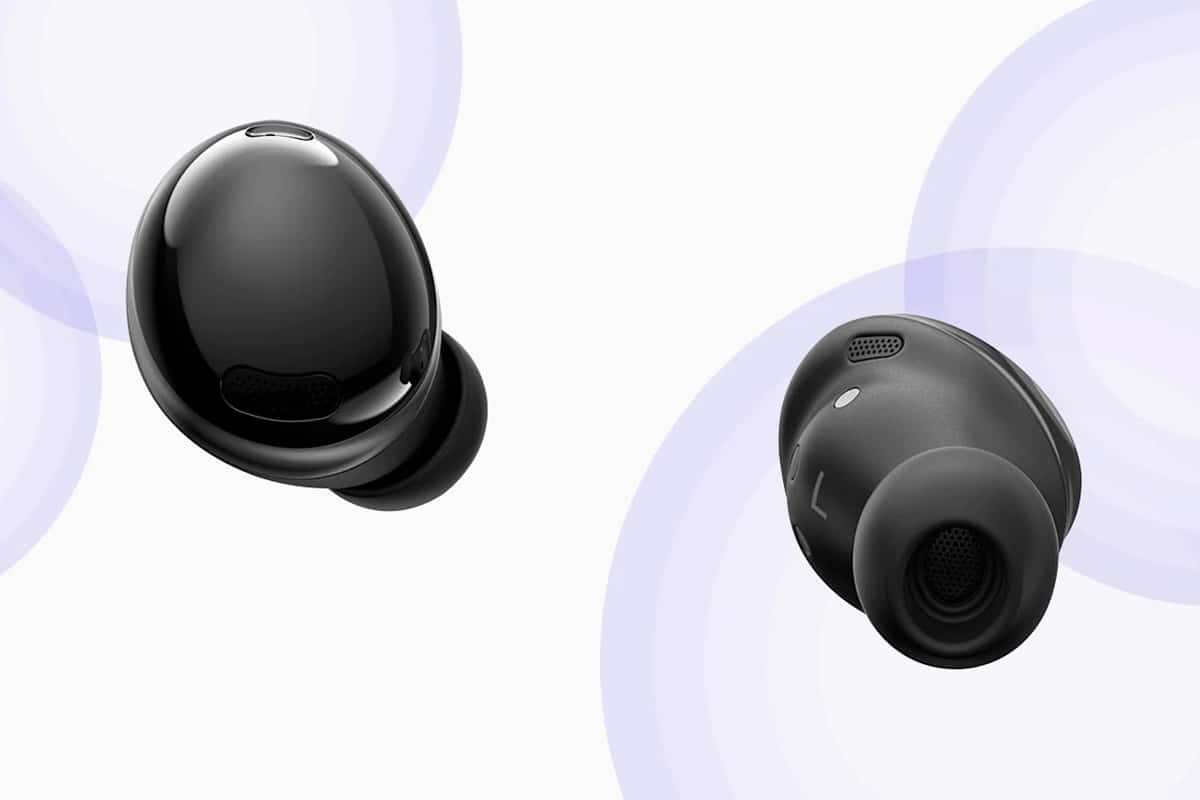 Samsung Galaxy Buds Pro
Combining studio-quality performance with exceptional ergonomics, Samsung's Galaxy Buds Pro is wireless sound done right. Turn on the active noise cancellation and tune out the exterior world as you hit the gym, make calls, or simply go about your day.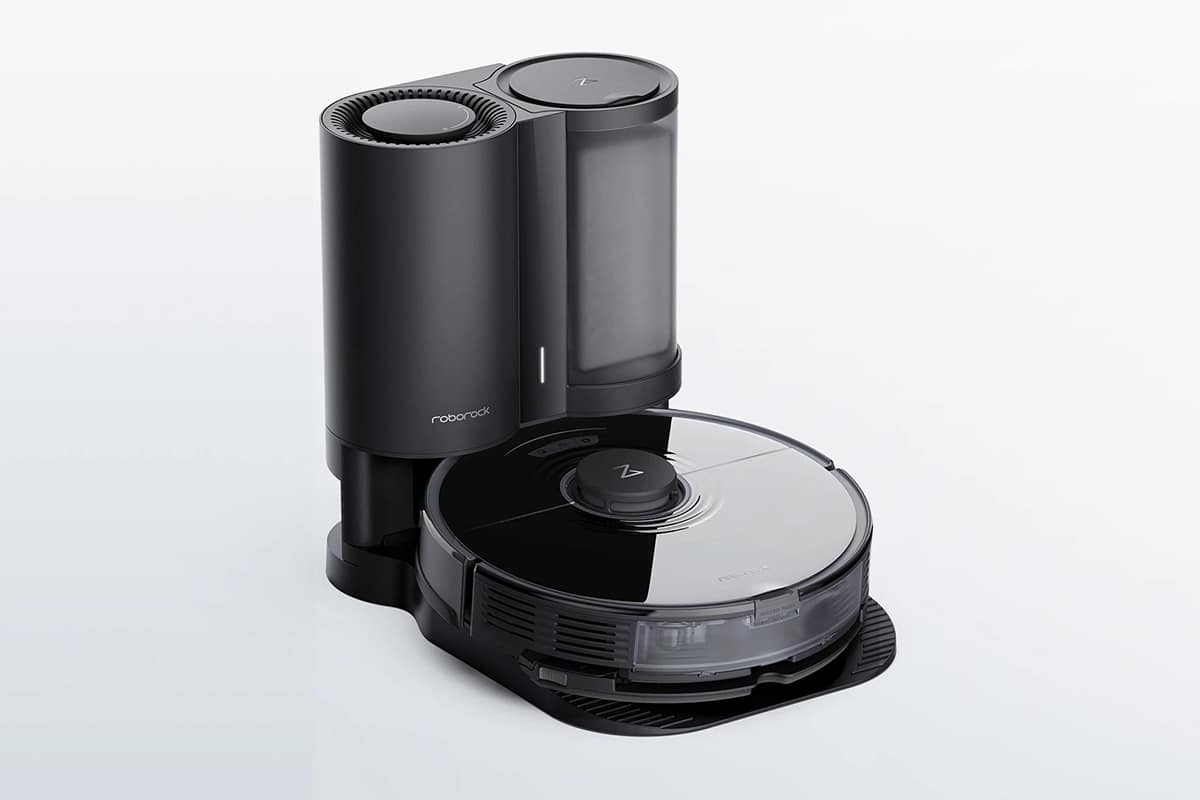 Roborock S7
Equipped with a Hyperforce suction system and host of advanced sensors, the S7 robot vacuum is absolutely stealth in terms of intelligence and performance alike. Indeed, the gift of fewer chores may be the greatest gift of them all.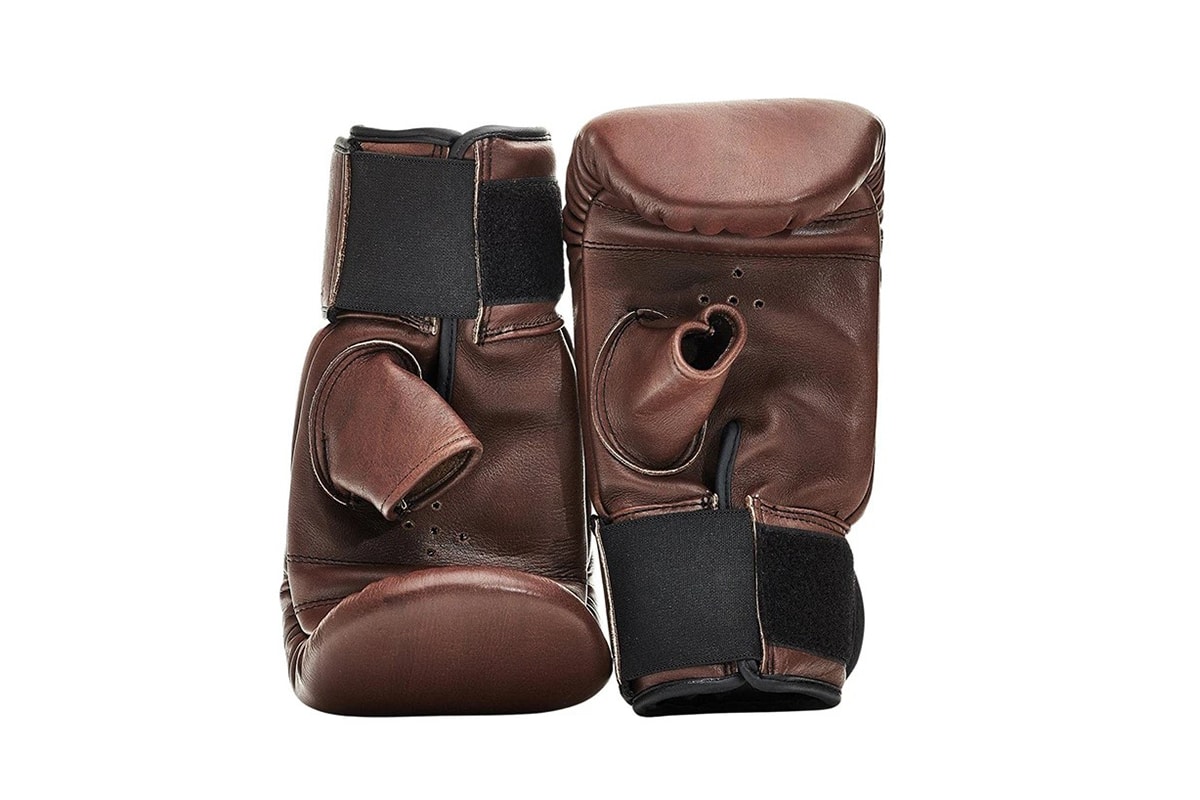 Pro Heritage Brown Leather Boxing Package
If Dad gets down with a regular boxing-style regimen, then he'll absolutely adore this brown leather punching bag with matching gloves. Crafted in a brilliant retro style, the set works like a charm and looks great too.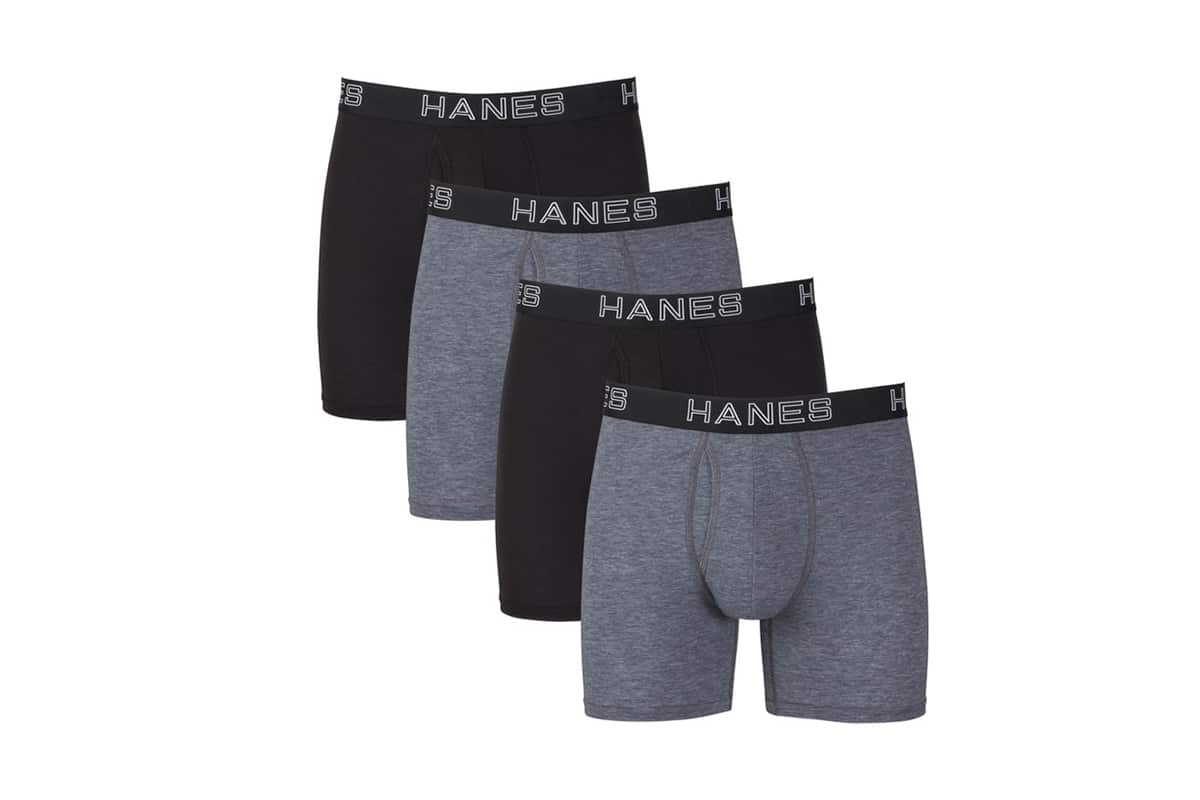 Hanes Boxer Briefs
A practical gift perhaps, but every man can use himself some high-performance boxer briefs. These ones from Hanes are chock full of innovative materials and all the more comfortable as a result.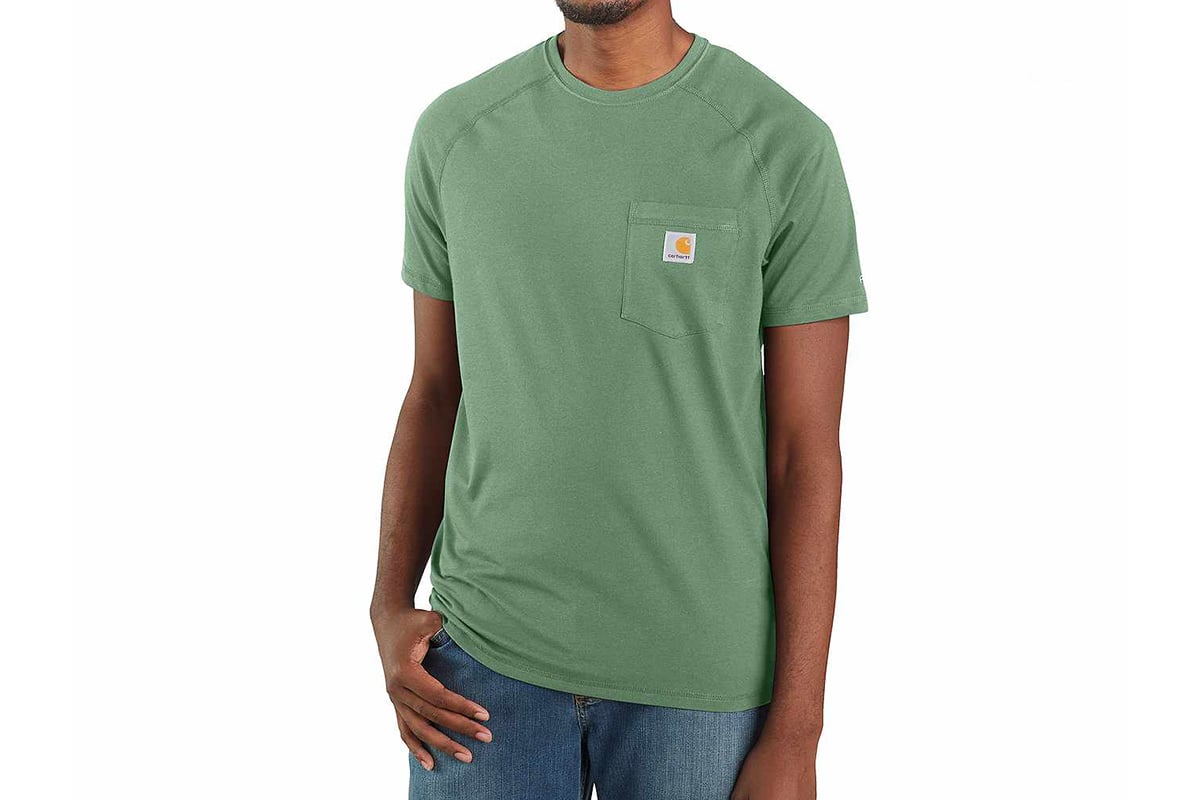 Carhartt Force Cotton Delmont T-Shirt
Not to be confused with the standard cotton tee, this one uses a host of technologies to wick sweat, resist stains, and dry fast. The relaxed fit and tagless neck label also make for a nice touch.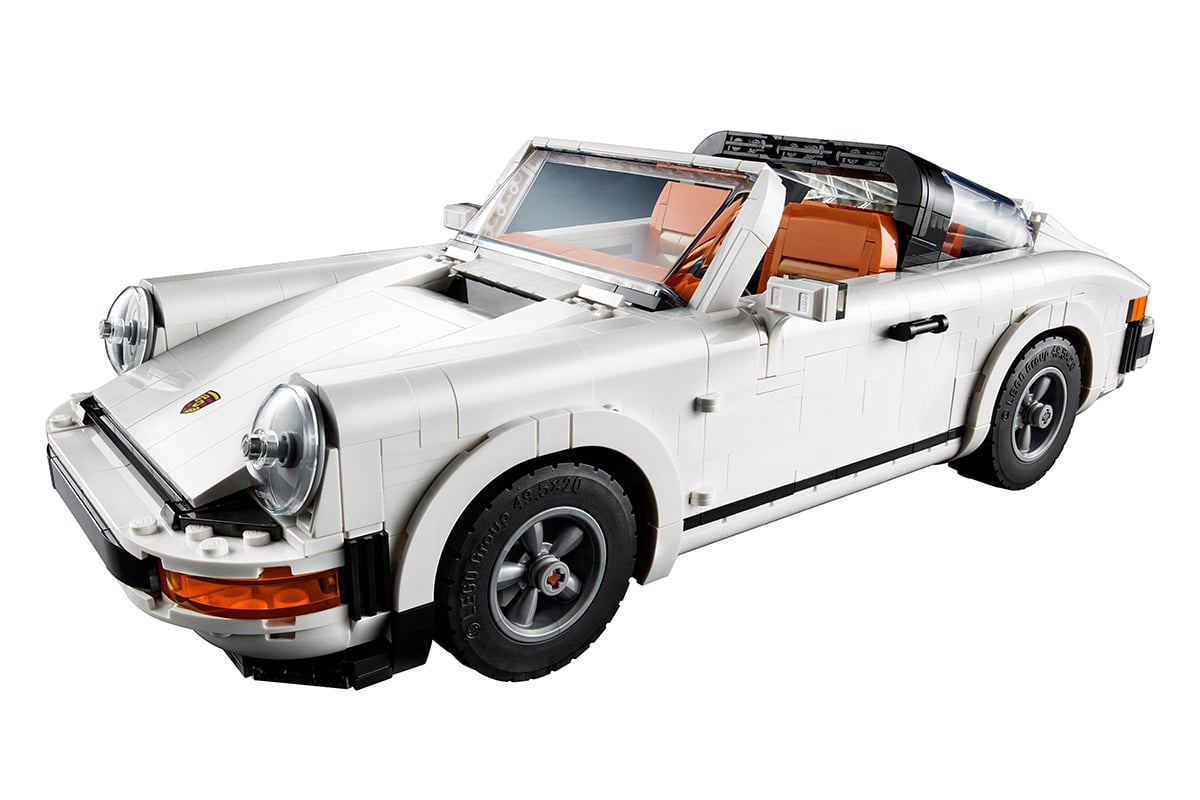 LEGO Porsche 911
"Hey Dad, I got you a Porsche 911 for Father's Day!" On second thought, maybe that's not the best way to introduce this iconic LEGO model, which offers its own choice pleasures and no shortage of authentic details.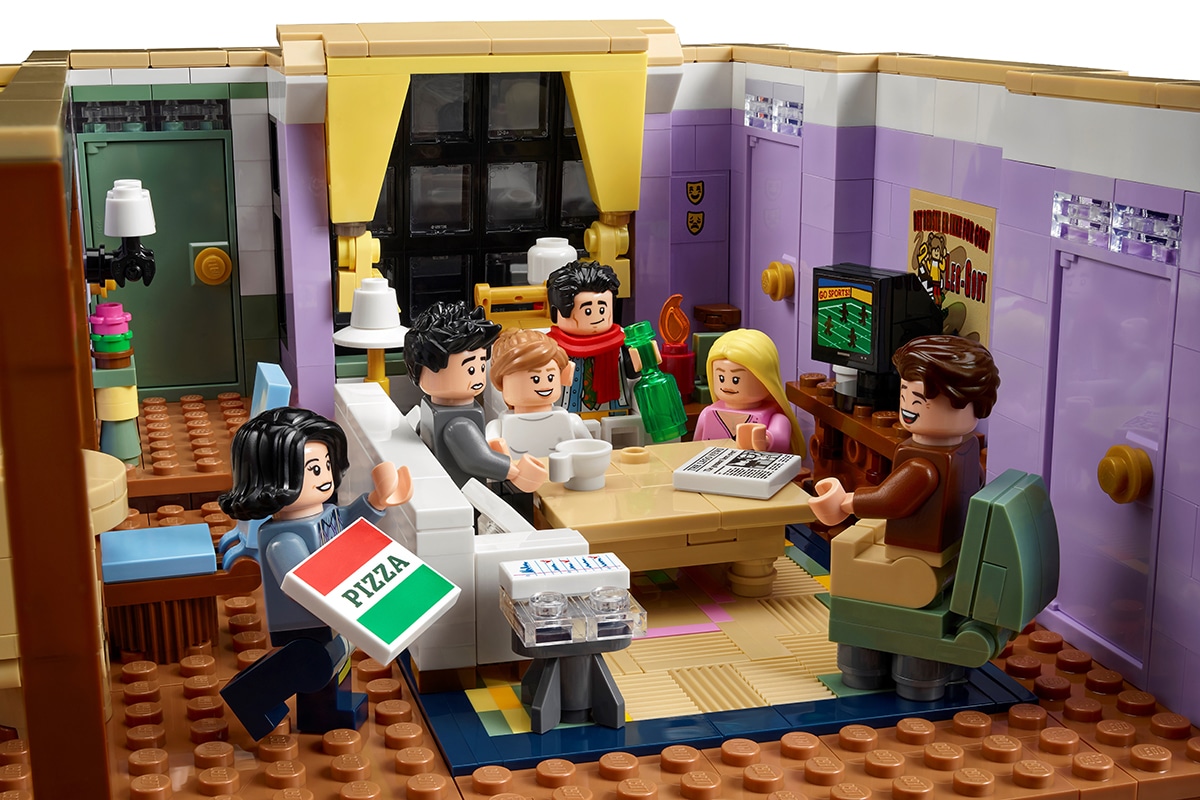 LEGO Friends Apartment
A beloved sitcom comes back to life in miniature form with a little help from LEGO. Relive the show's greatest moments, one signature set piece at a time.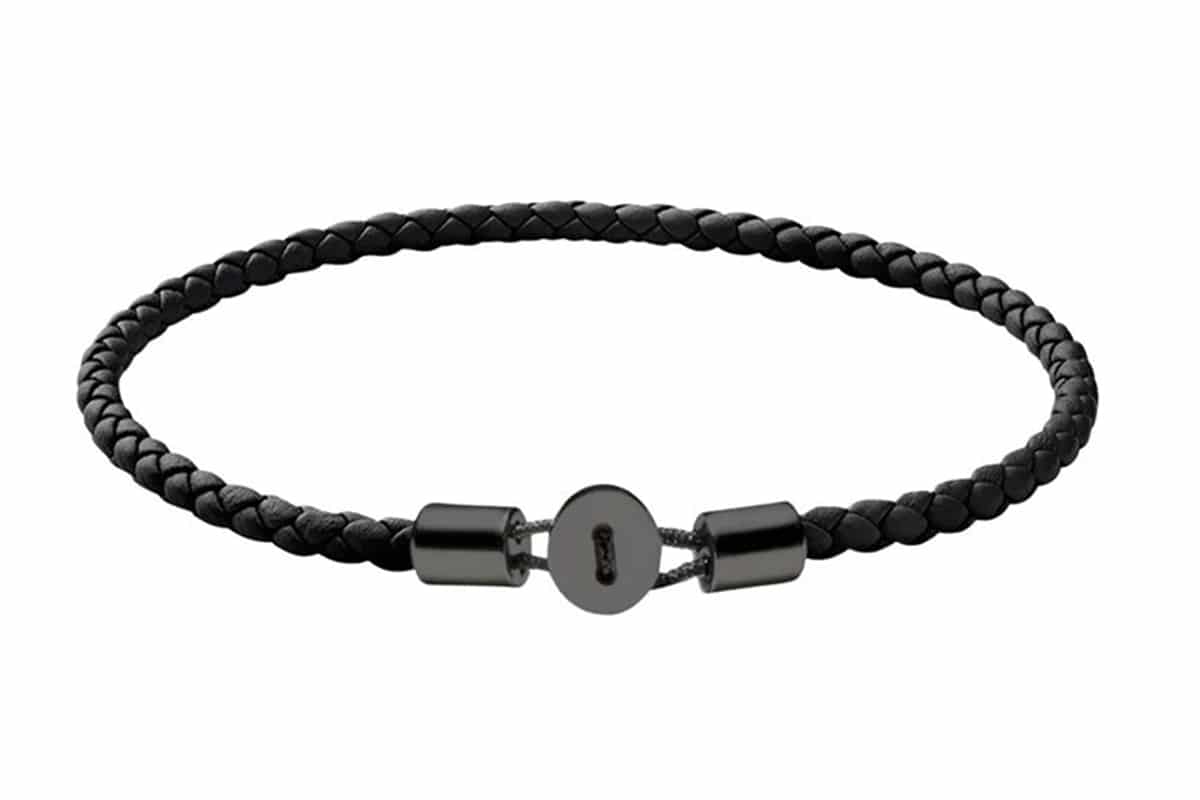 Oliver Cabell Gordon Leather Bracelet
Modern footwear brand Oliver Cabell is nothing if not true masters of minimalist style and leather material. They put both those assets to expert use on this sleek leather bracelet with loop button closure.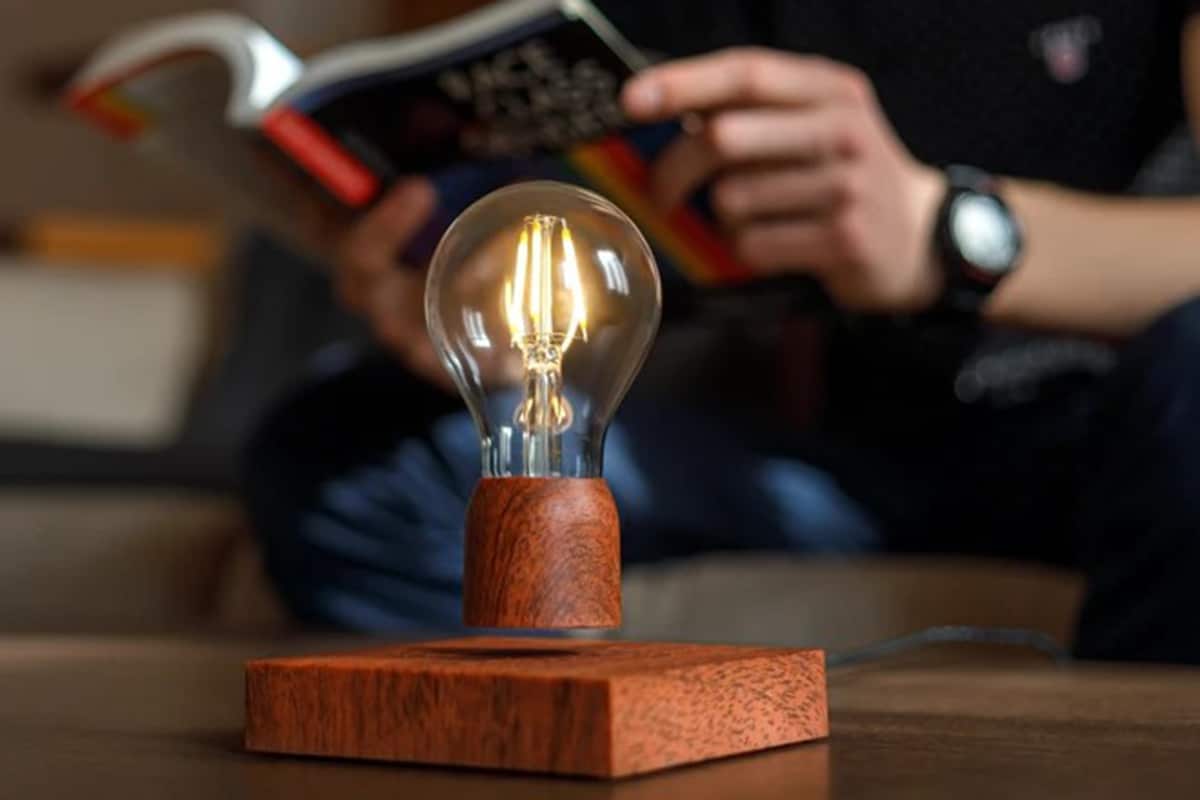 Floately Volta
The magic of electricity takes on a new dimension with the shatterproof Floately Volta. This mesmerising piece features an energy-efficient LED light bulb that levitates and spins above a sustainable wooden base. With a warm-white colour and low power consumption, you can leave this light rotating for hours, or switch it off with the touch of a button. As a memorable gift, this one's a no-brainer.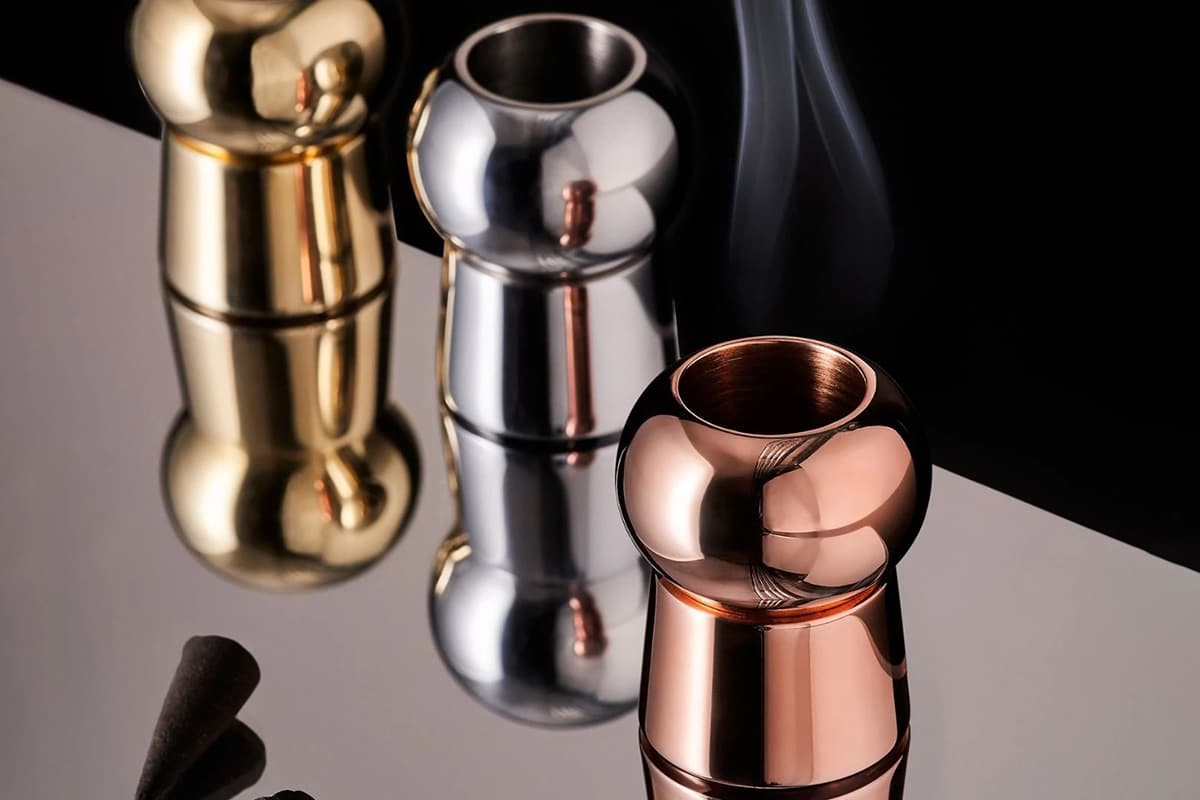 Tom Dixon Fog Incense
Don't be thrown off by the word "incense," as this handcrafted brass vessel takes the concept to truly sophisticated extremes. Visually and aromatically, it's a guaranteed decor booster.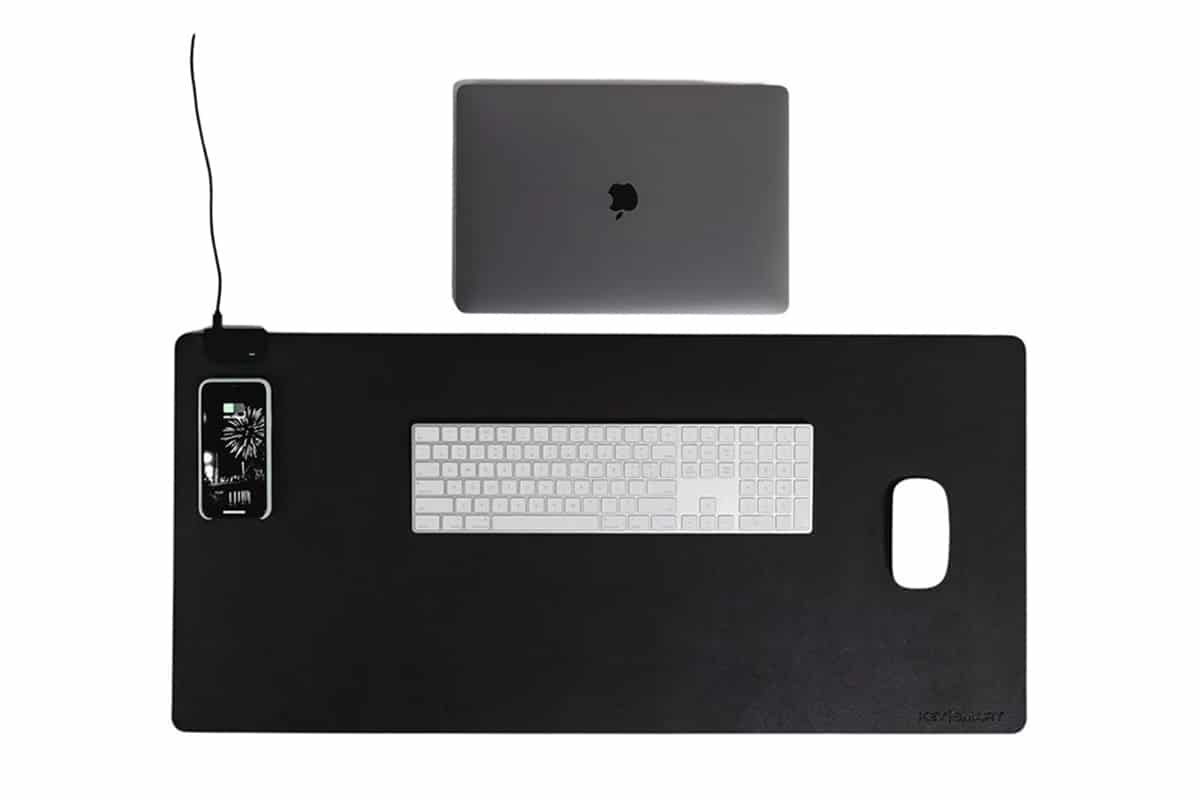 Keysmart TaskPad
More than meets the eye, TaskPad will redefine Dad's standards of the desktop experience. As if the water-resistant leather construction, textured mouse pad, and ergonomic design weren't enough, it features a built-in wireless charger that works as soon as you place your phone down.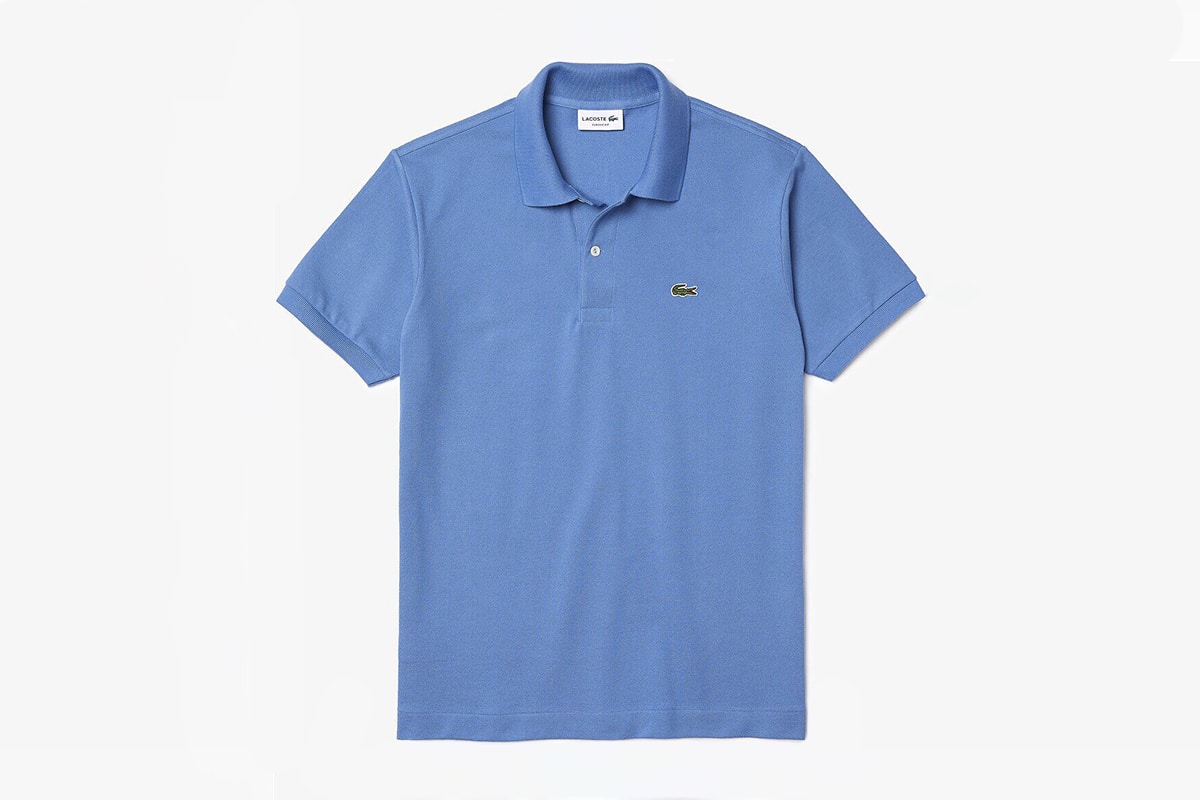 Lacoste Polo Shirt
A timeless shirt if there ever was on, Lacoste's Polo offers dependable style and a classic fit. Choose between a variety of colours.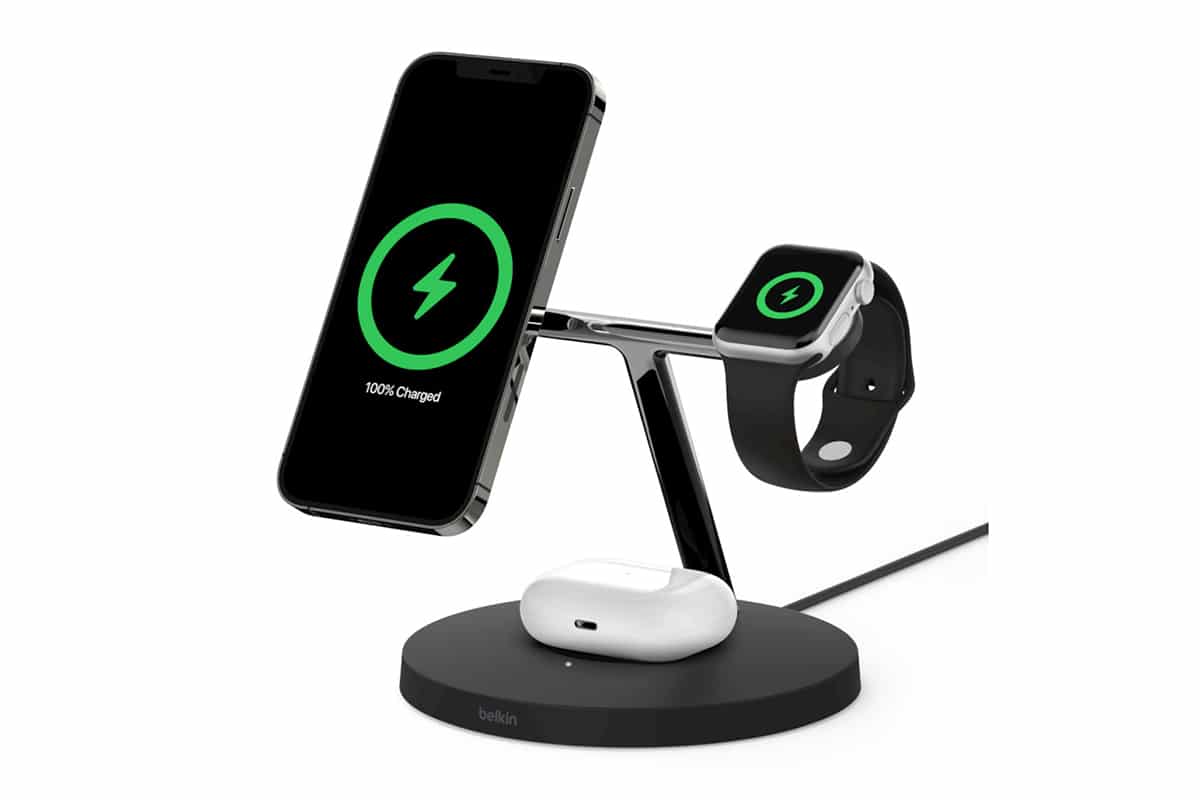 Belkin 3-in-1 Magsafe Charger
This ultra-convenient stand puts three chargers in one place and looks downright sleek in the process. Improved Magsafe technology equates to effortless alignment and quicker charging times.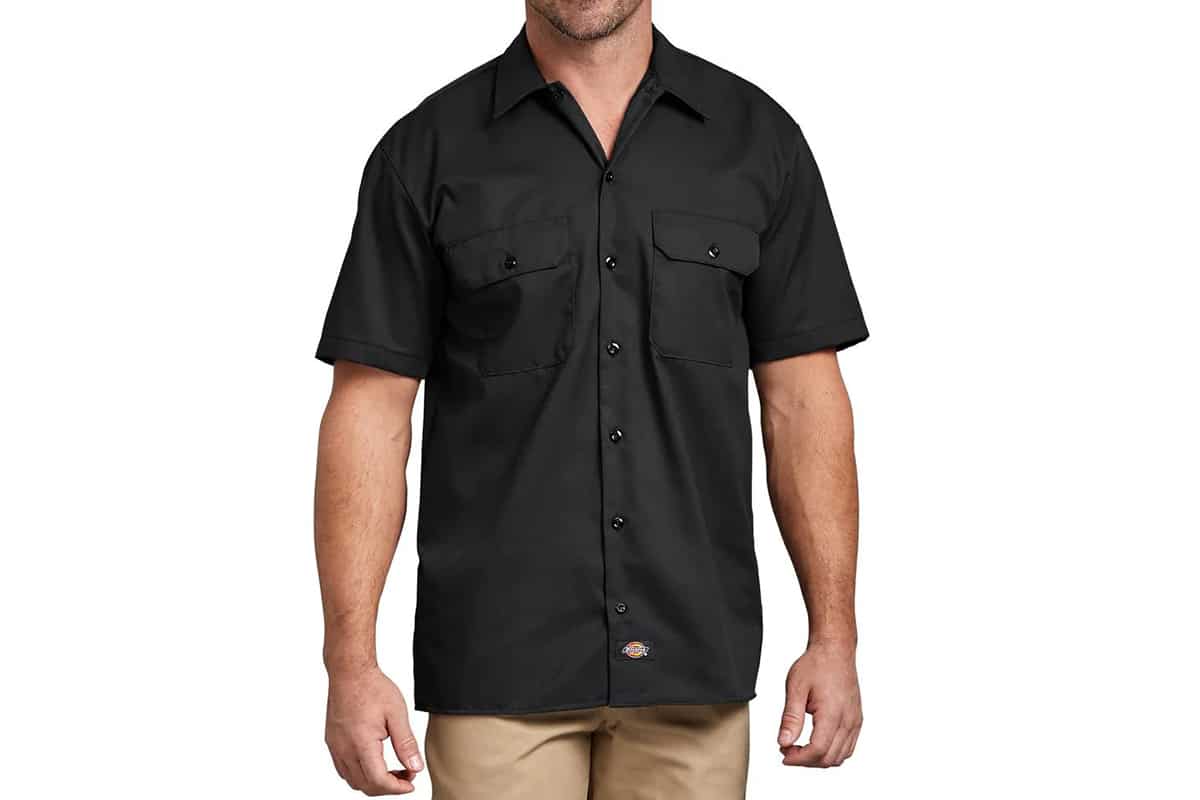 Dickies Flex Relaxed Fit Work Shirt
Putting yesterday's workwear to shame, this relaxed-fit shirt uses Flex fabric construction to enable absolute freedom of movement. Pair that with moisture-wicking properties and an unfettered silhouette and you have a piece of apparel that no working man would argue with.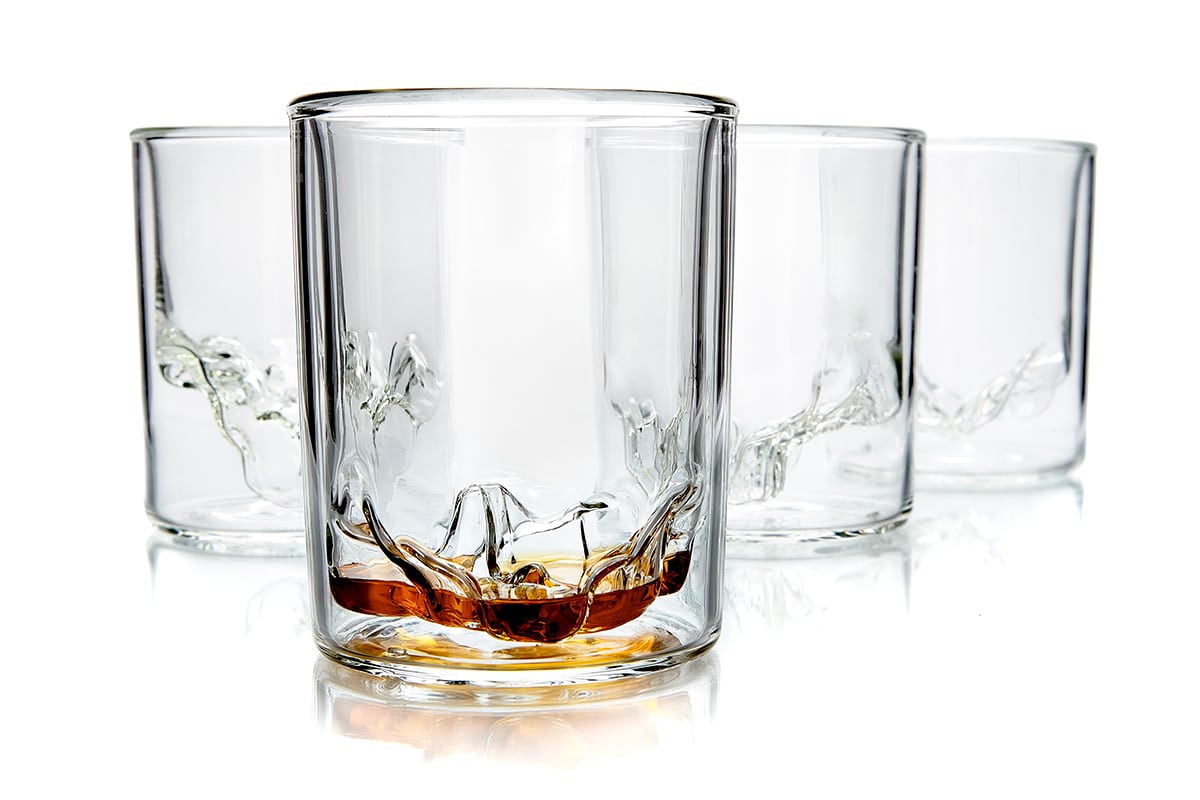 Whiskey Peaks Zion Glasses
Dad can't always sip his whiskey in the midst of epic wilderness, so here's the next best thing. Handmade from 100% lead-free glass, the drinkware features raised topographic impressions of Utah's Zion National Park.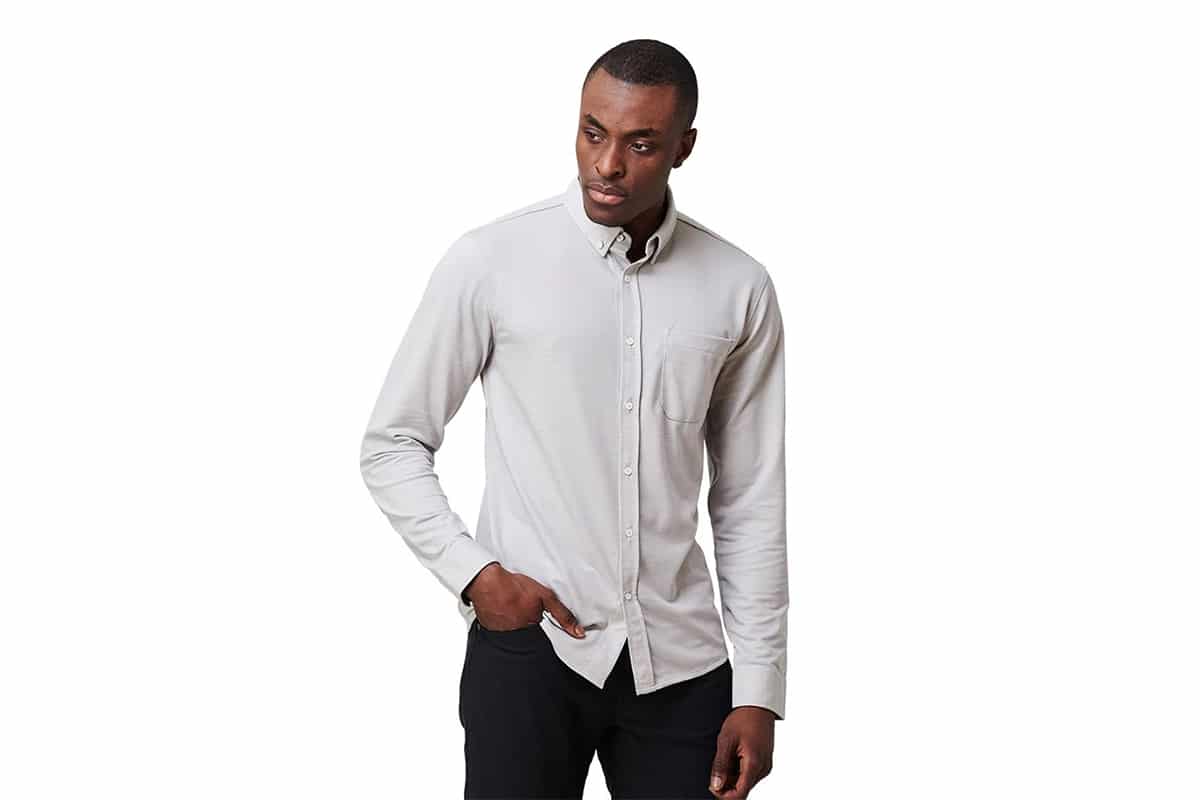 Western Rise Limitless Merino Button-Down Shirt
The possibilities are limitless when you're rolling with this versatile button-down shirt, hence the name. Blatantly stylish, it's also odour-resistant, wrinkle-resistant, moisture-wicking, temperature regulating, and flexible. Rock it with confidence as you head to the office or a nightclub or pretty much anywhere in between.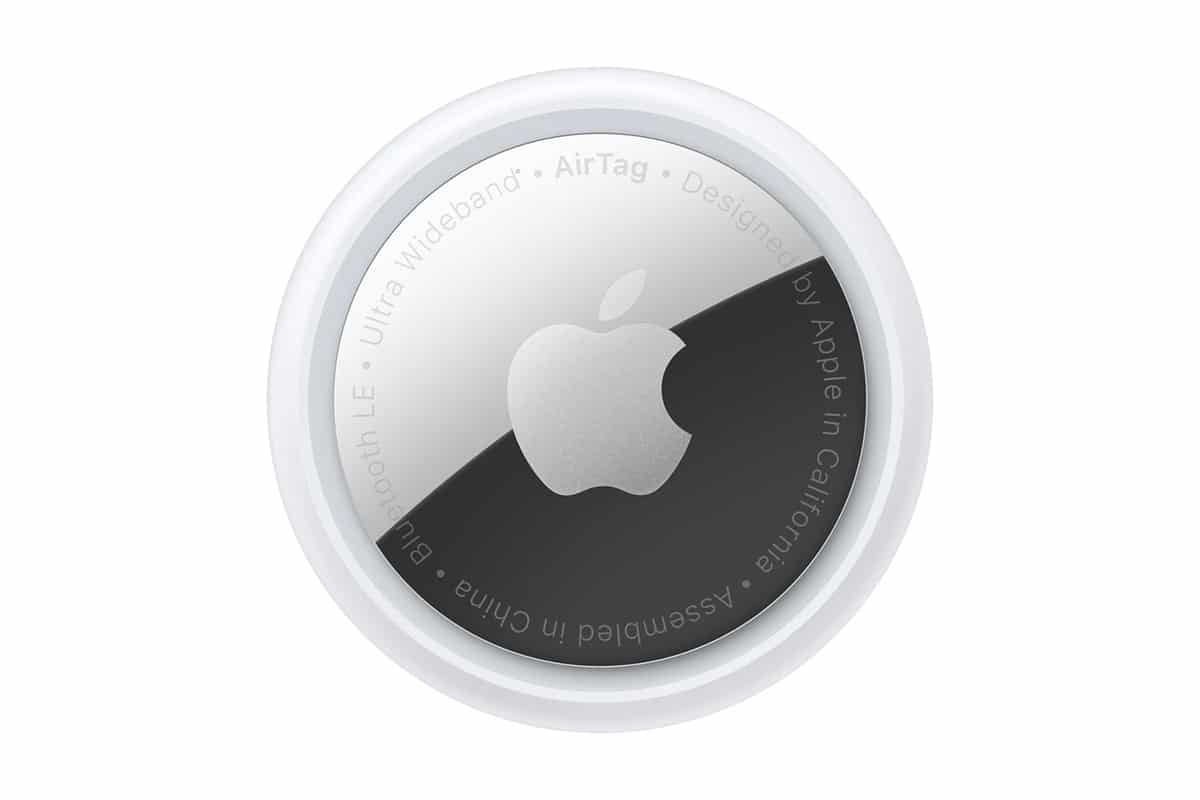 Apple AirTag
Apple's answer to tracking devices like Tile, each AirTag syncs with the "Find My" app on your iOS smartphone or tablet. If you're getting one (or more) as a gift, be sure to take advantage of the complimentary engraving service.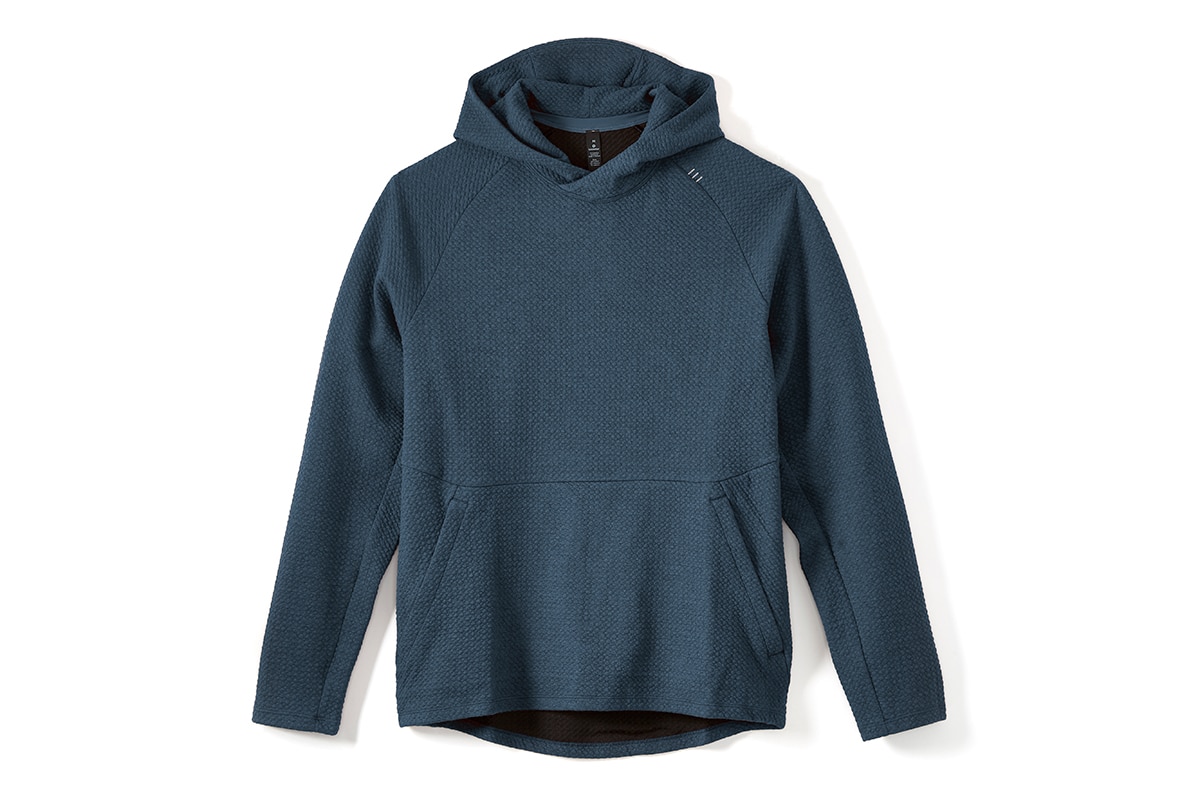 lululemon At Ease Hoodie
Constructed from four-way stretch fabric, this soft and breathable hoodie enables effortless comfort and mobility. That's par for the course over at lululemon, who remain best known for their leading yoga wear.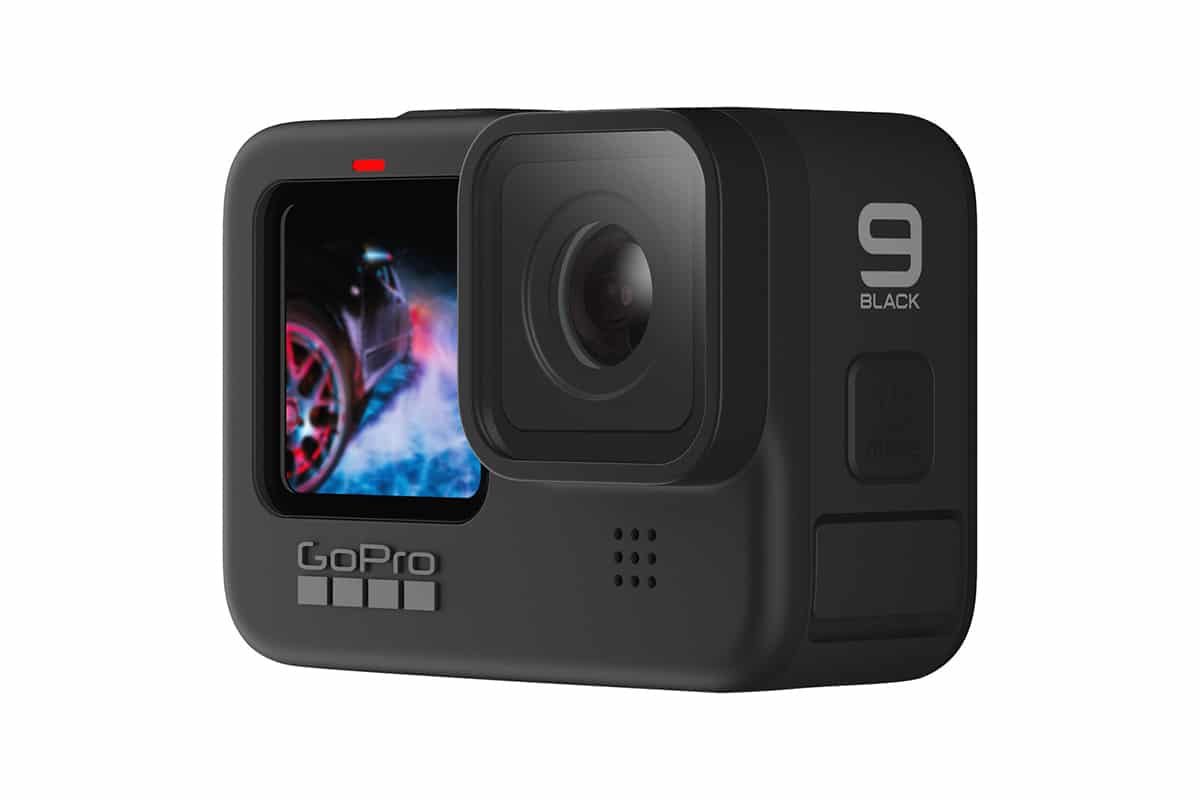 GoPro HERO9 Black
The world's best action camera just keeps getting better by way of sharper resolutions, wider perspectives, smoother capabilities, and other advanced perks. Take this thing anywhere to capture life's thrilling moments with resounding clarity.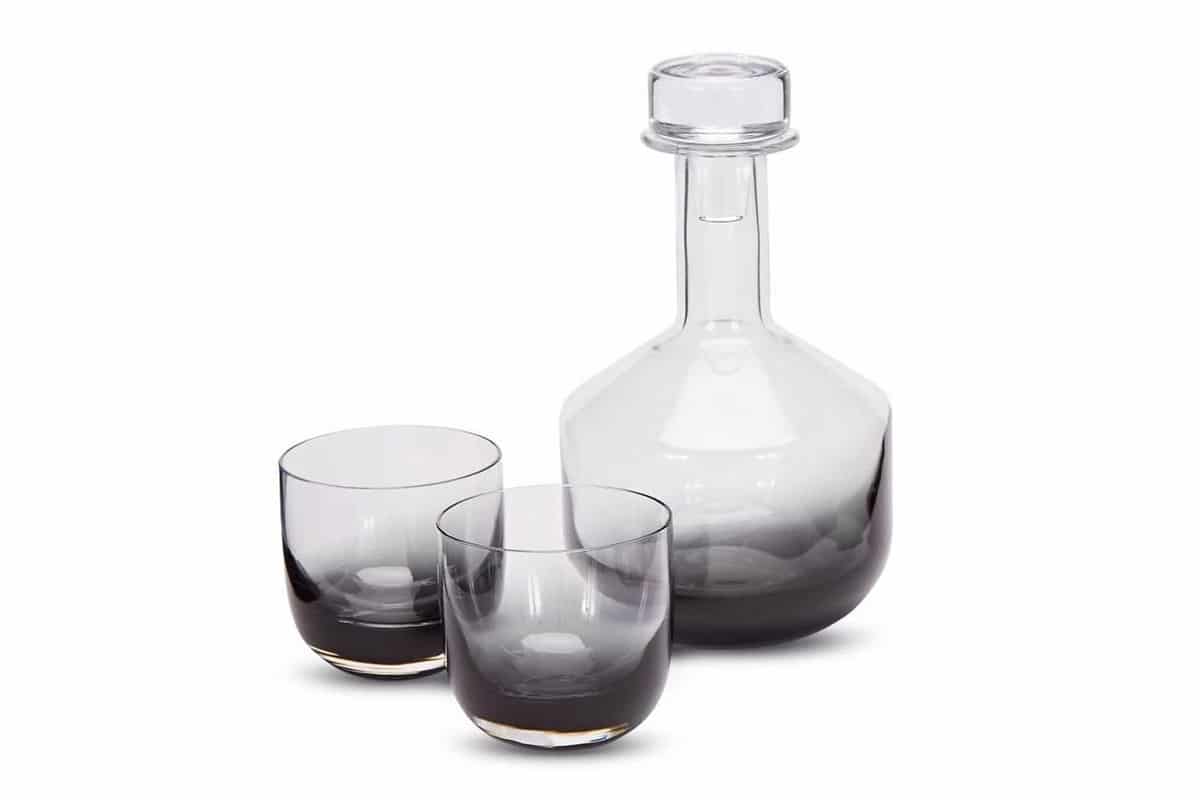 Tom Dixon Tank Decanter
Forged from a combination of clear and black glass, this elegant whiskey decanter takes design cues from scientific glassware. Due to the handmade creation process, no two are exactly the same.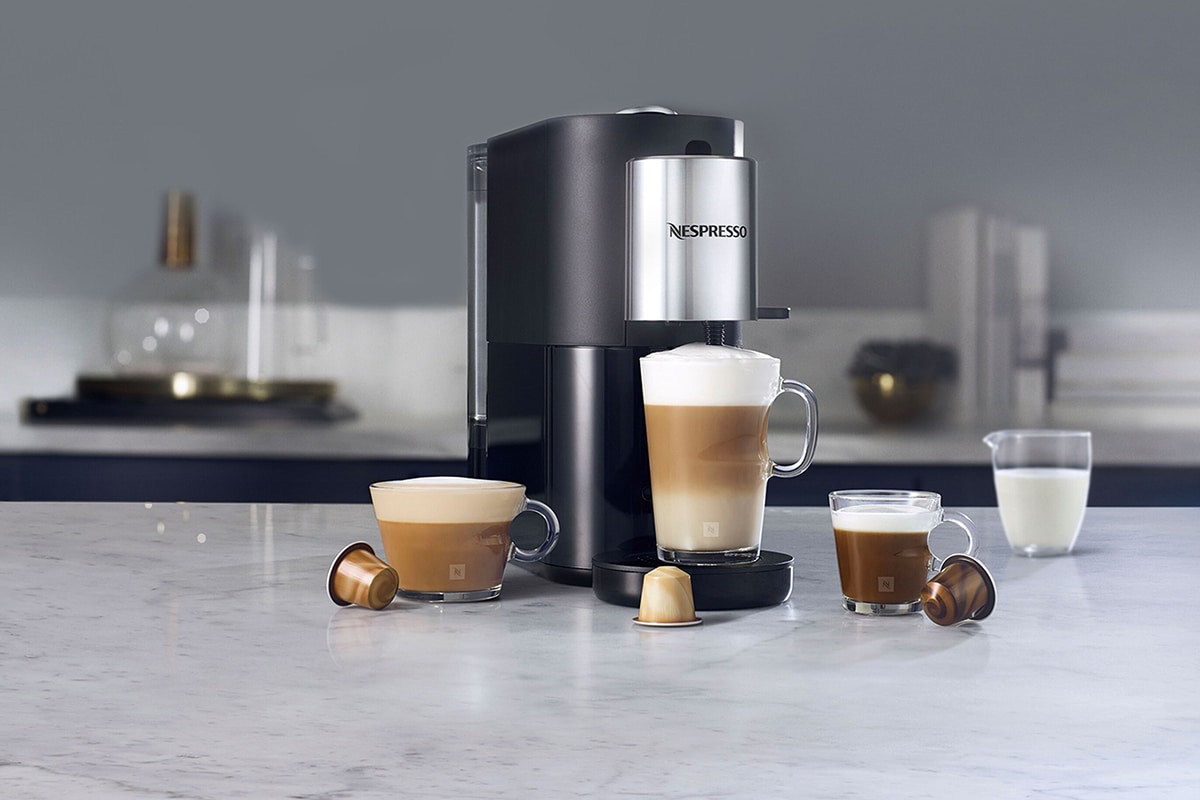 Nespresso Atelier
Everything from a cappuccino to a latte macchiato is just a button push away on this compact espresso machine. Delicious morning jolts don't get any better than this.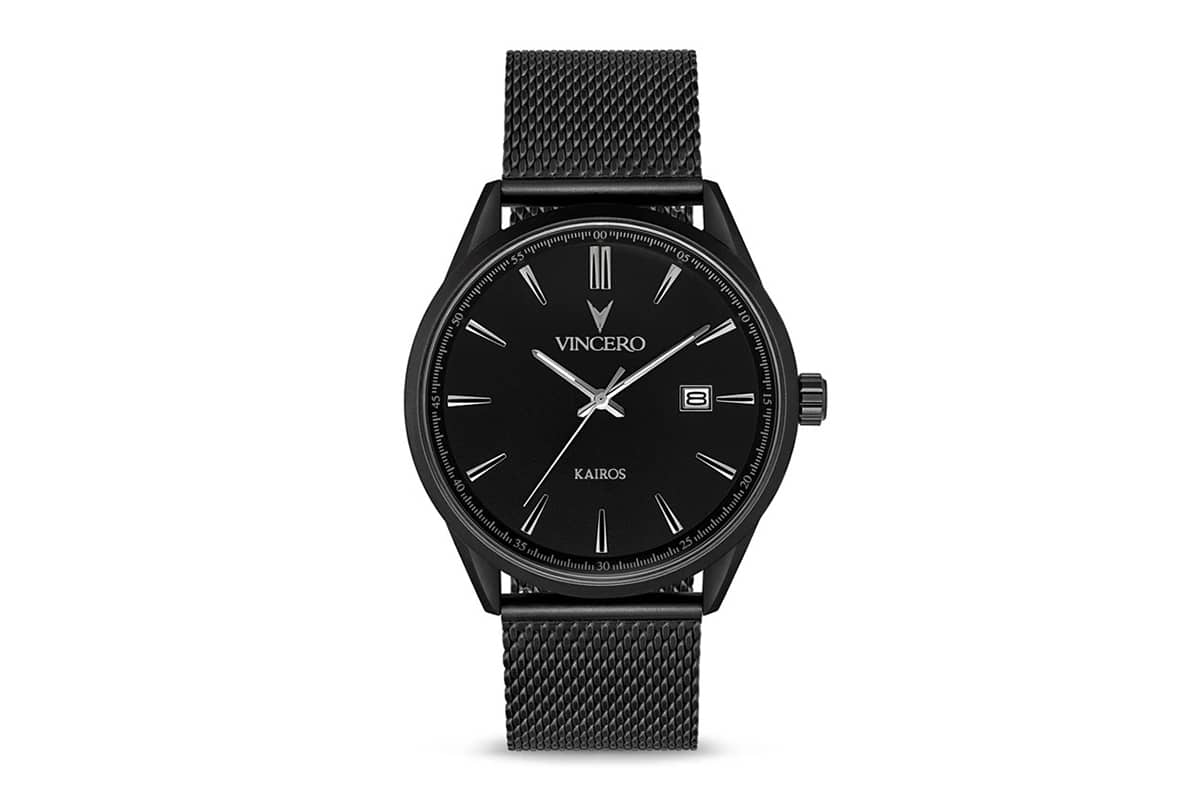 Vincero Kairos Mesh – Matte Black
High quality at a low price is the name of the game at watchmaker Vincero, who make bold statements with every release. The Kairos Mesh is certainly no exception, flanking a classical dial layout with a matte black case of 316L stainless steel.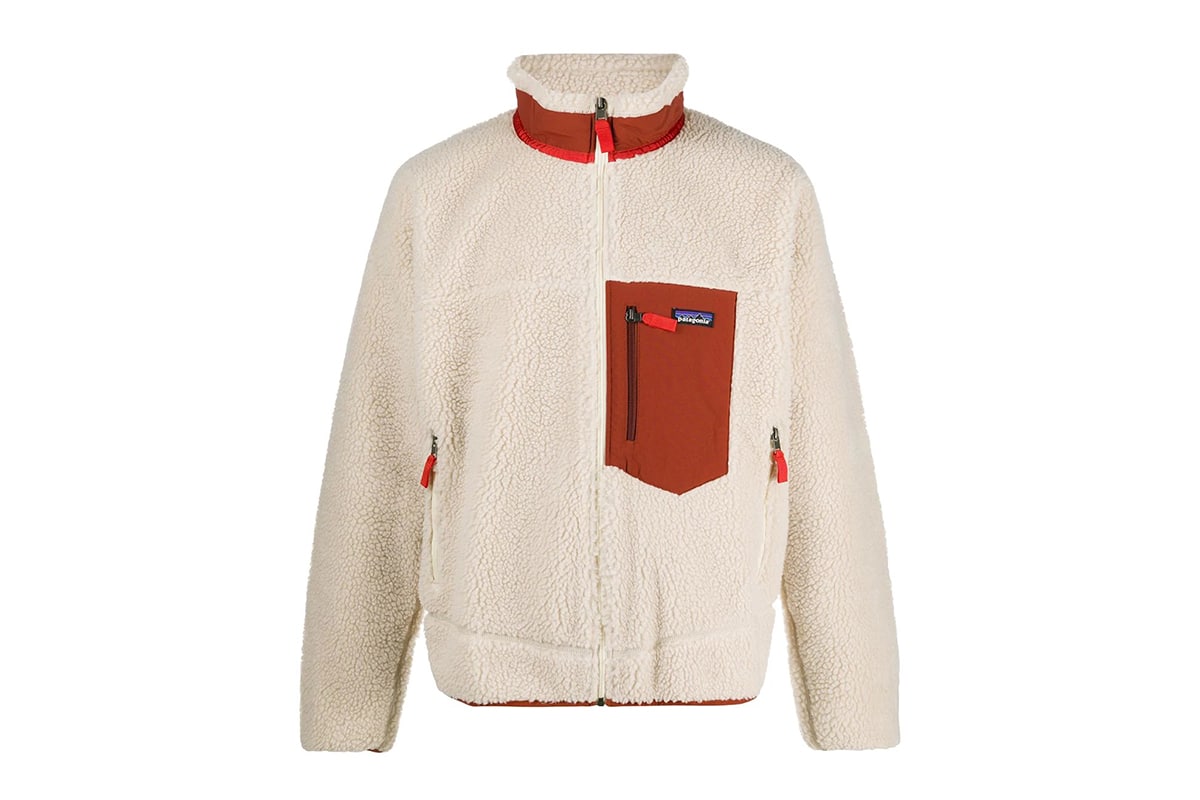 Patagonia Short Fleece Bomber Jacket
Ethically made from 100% polyester, Patagonia's fleece bomber jacket exists in a class of its own. One look and you'll know if it's the right gift for Dad.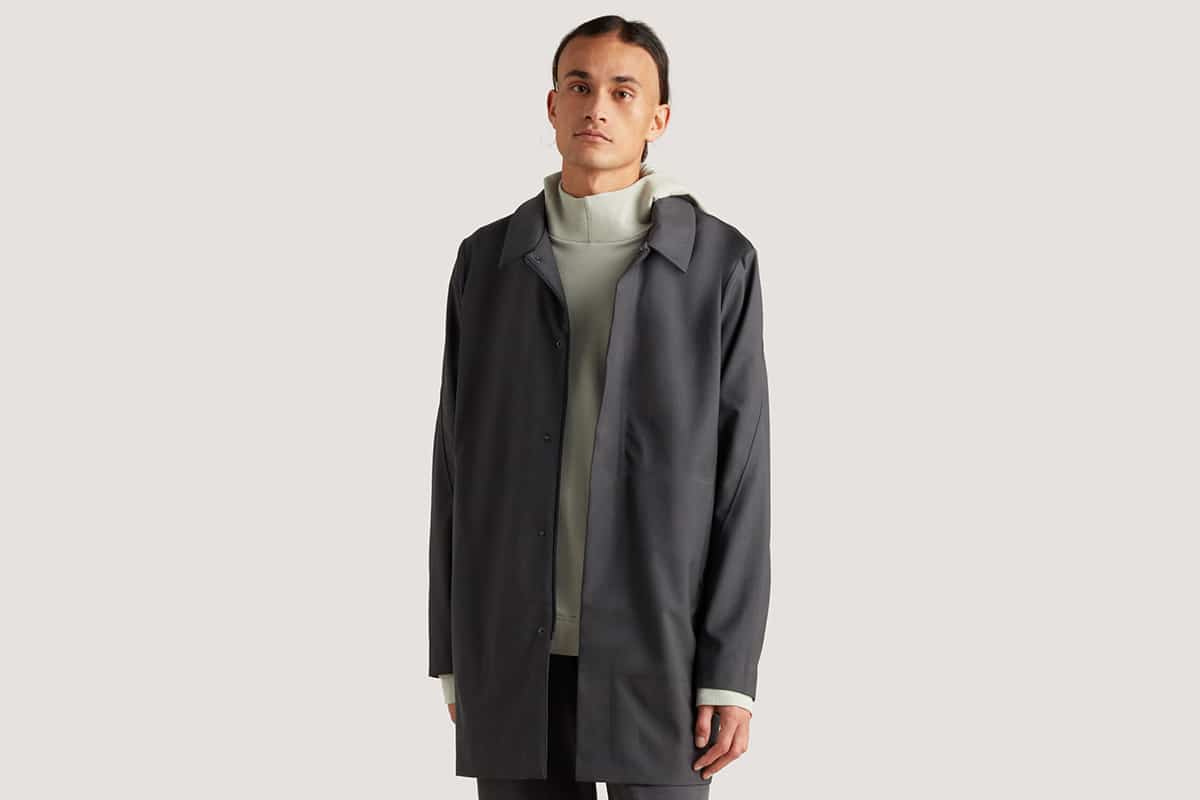 icebreaker City Label Cool-Lite Merino Travel Trench Coat
Lightweight, versatile, and always ready for travel, this trenchcoat features 100% merino on the outside and proprietary Cool-Lite fabric lining. Its underlying technology is 25 years in the making and thus quite dependable.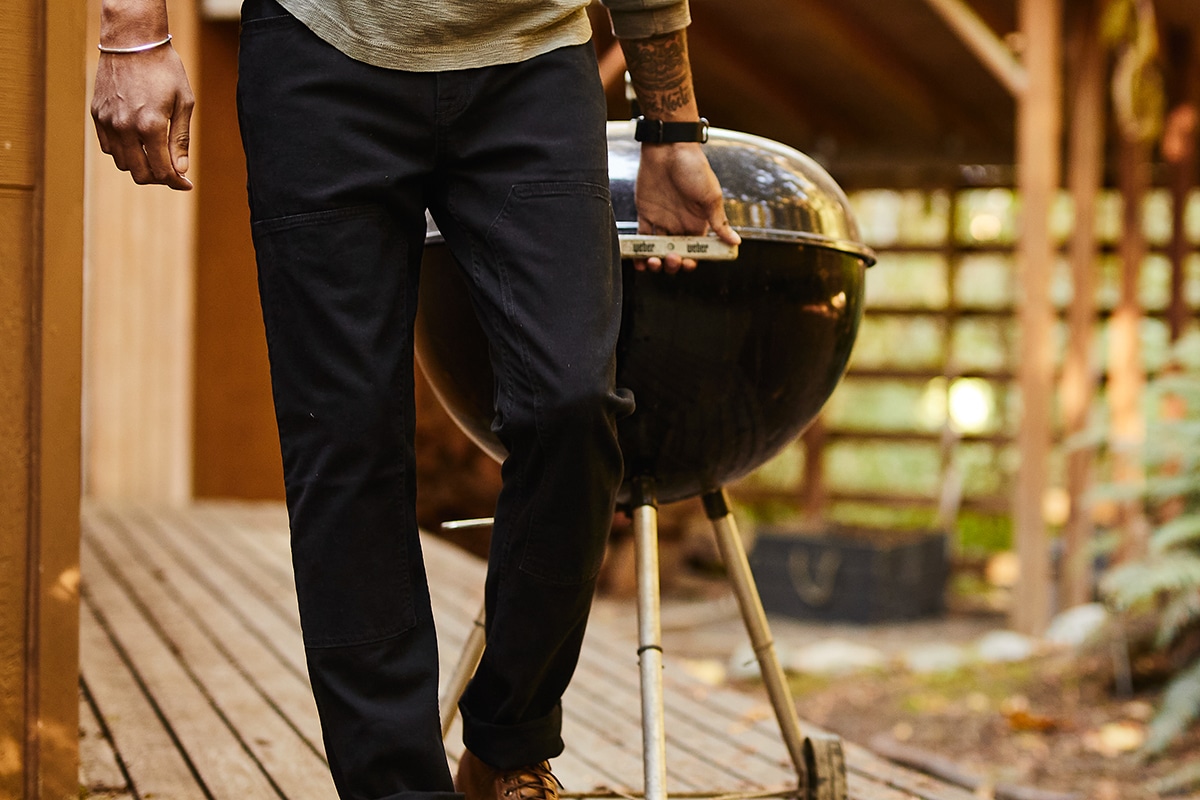 Flint and Tinder Mill Pant
Infusing heavyweight cotton construction with a touch of stretch, the Mill Pant is tailored to perfection. This is truly one pant to rule them all.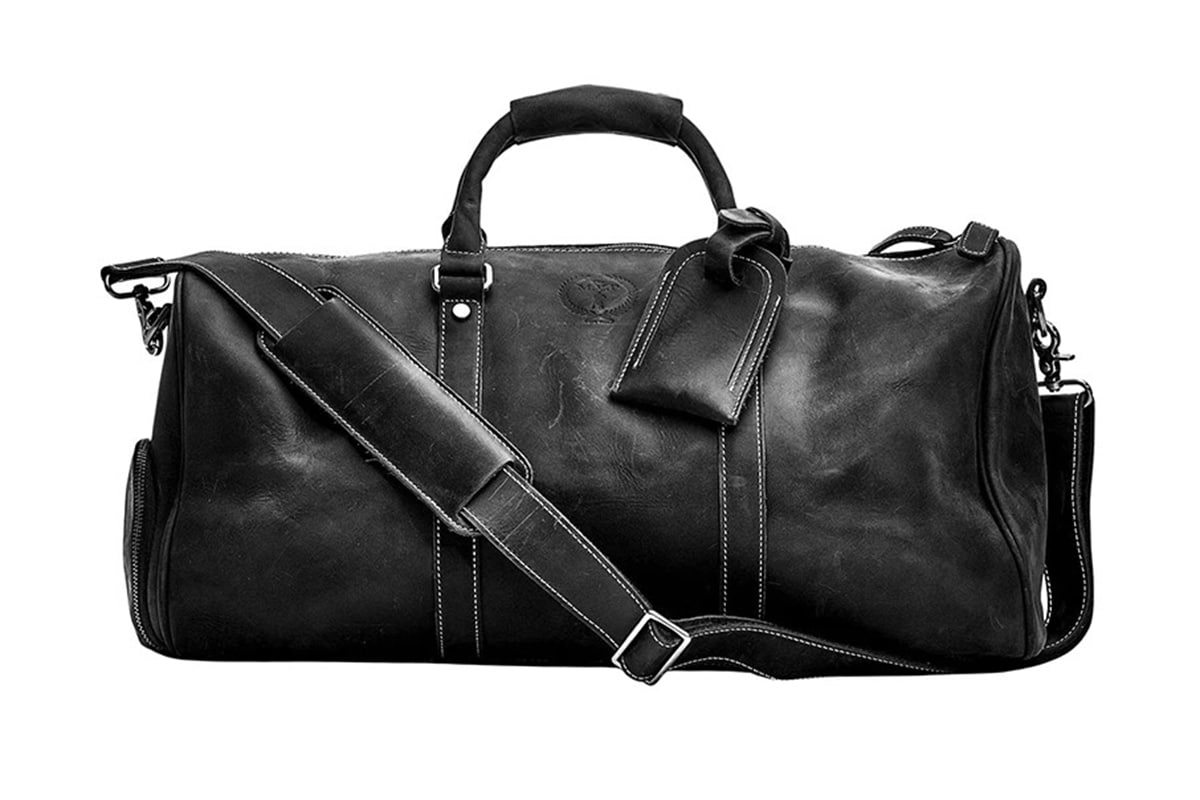 Modest Vintage Player Executive Black Leather Sports Duffel Bag
Dad works hard and plays hard and this black leather duffel keeps pace. Each one is individually crafted from 100% genuine top grain cow leather and equipped with two large inner pockets.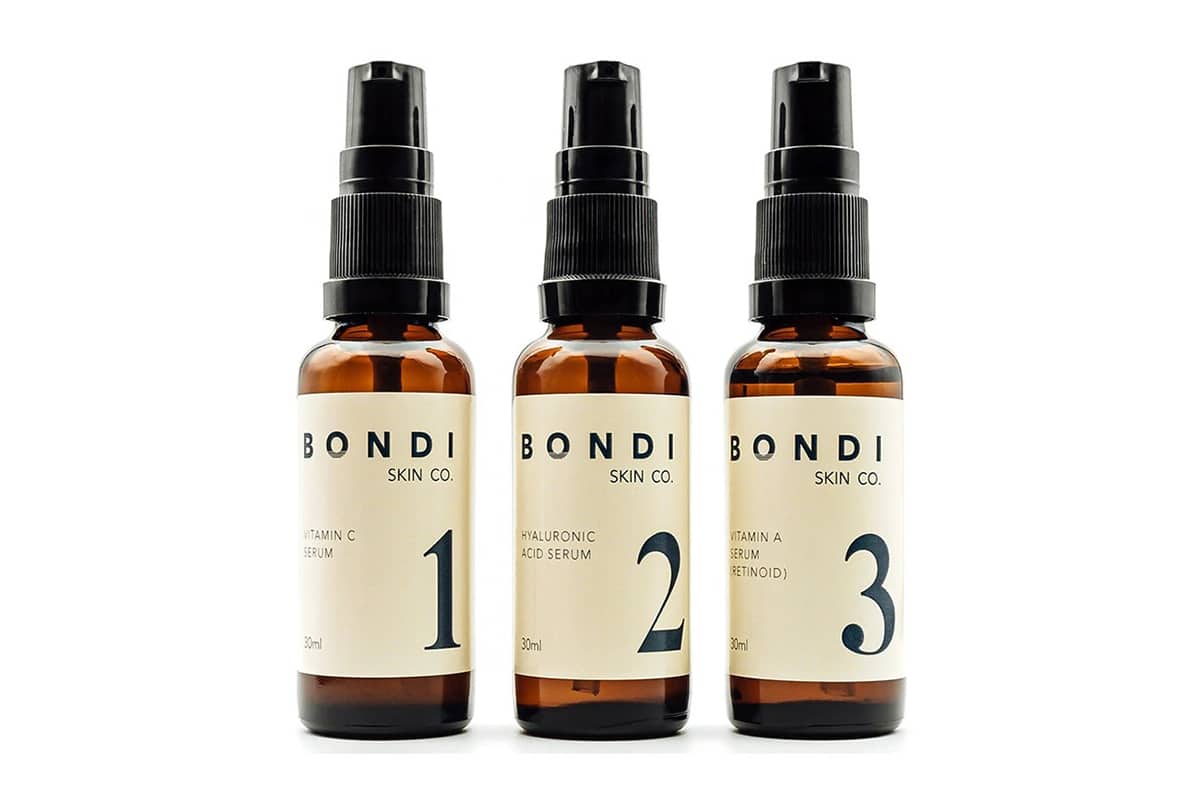 Bondi Skin Co. Mens Anti-Aging Serum Kit
Bring out the best in Dad's complexion with this anti-ageing serum kit from Bondi Skin Co. It consists of three effective serums: Vitamin C, Hyaluronic Acid, and Vitamin A. Backed by hard science, they respectively and collectively nurture clear and youthful-looking skin.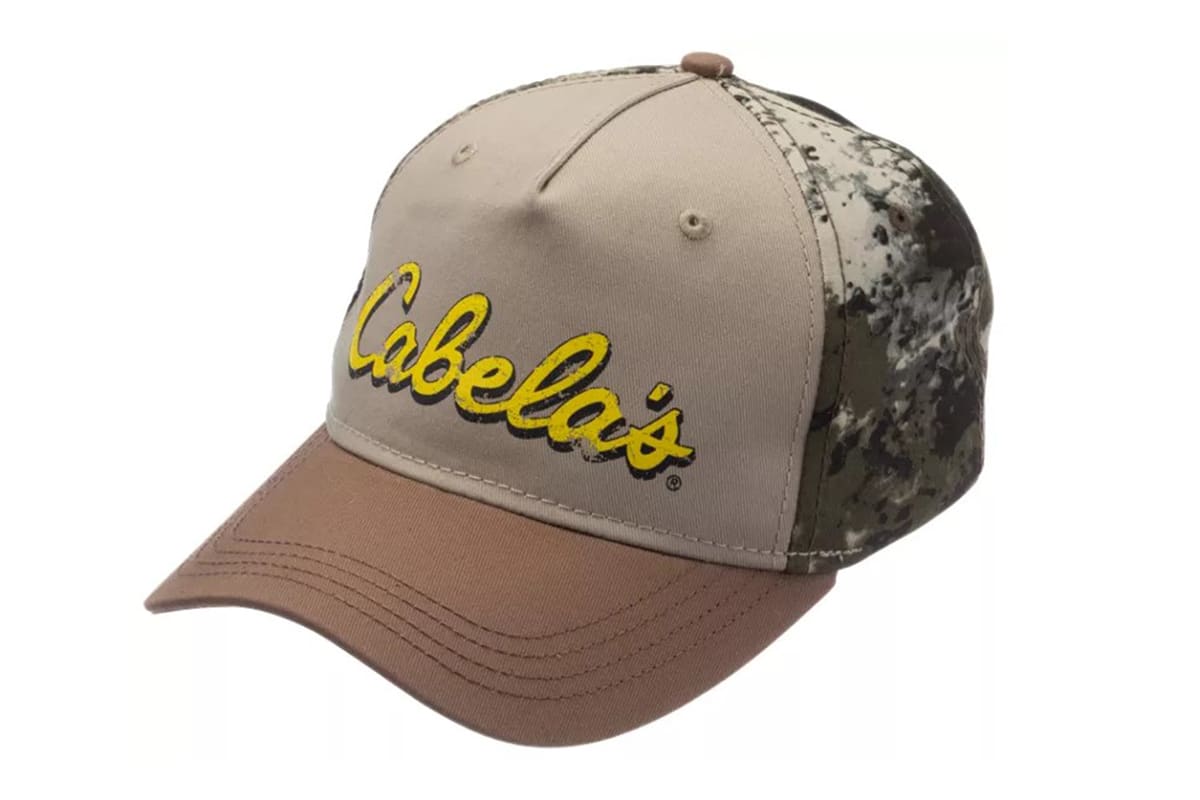 Cabela's Screen-Printed Signature Logo 6-Panel Cap
Sometimes, Dad just needs a comfortable 6-panel cap with signature detailing, snapback closure, long-lasting construction, and an adjustable fit. This is that cap.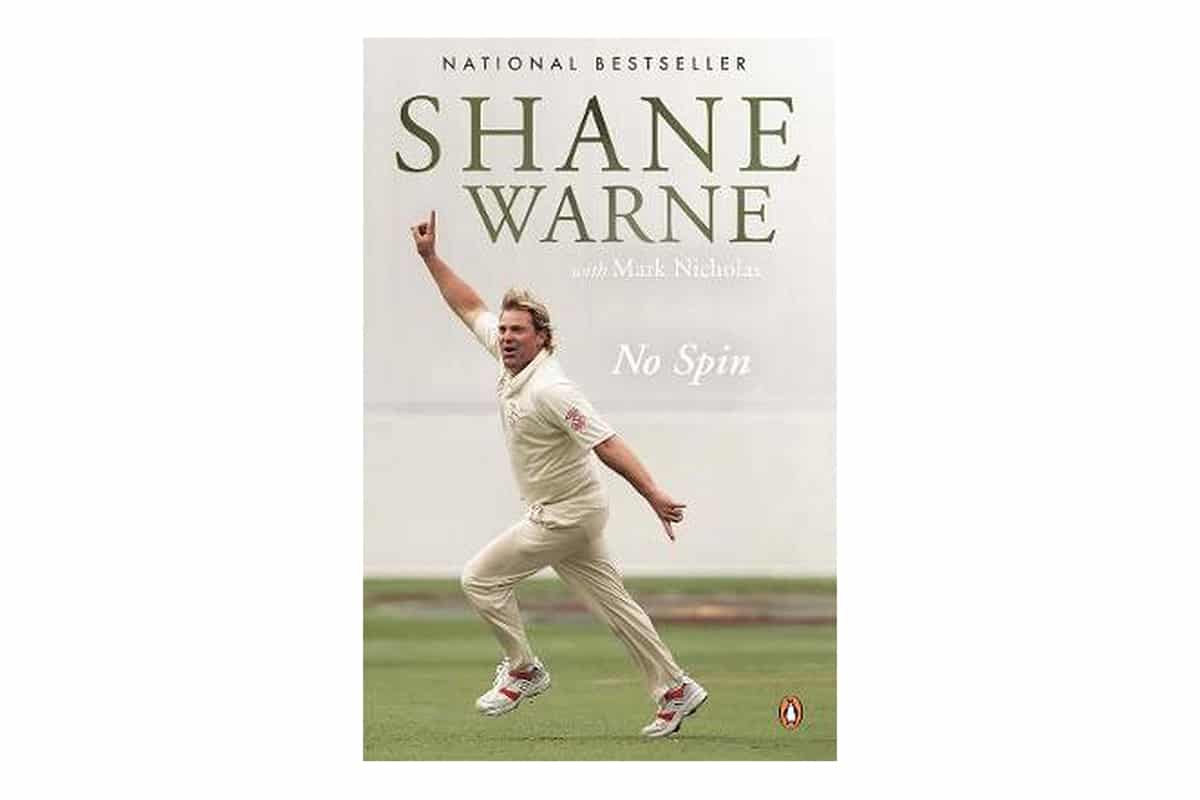 No Spin by Shane Warne
Record-breaking (and headline-grabbing) cricketer Shane Warne offers his extraordinary life in his own words. Whether Dad loves cricket or not, he'll love this book.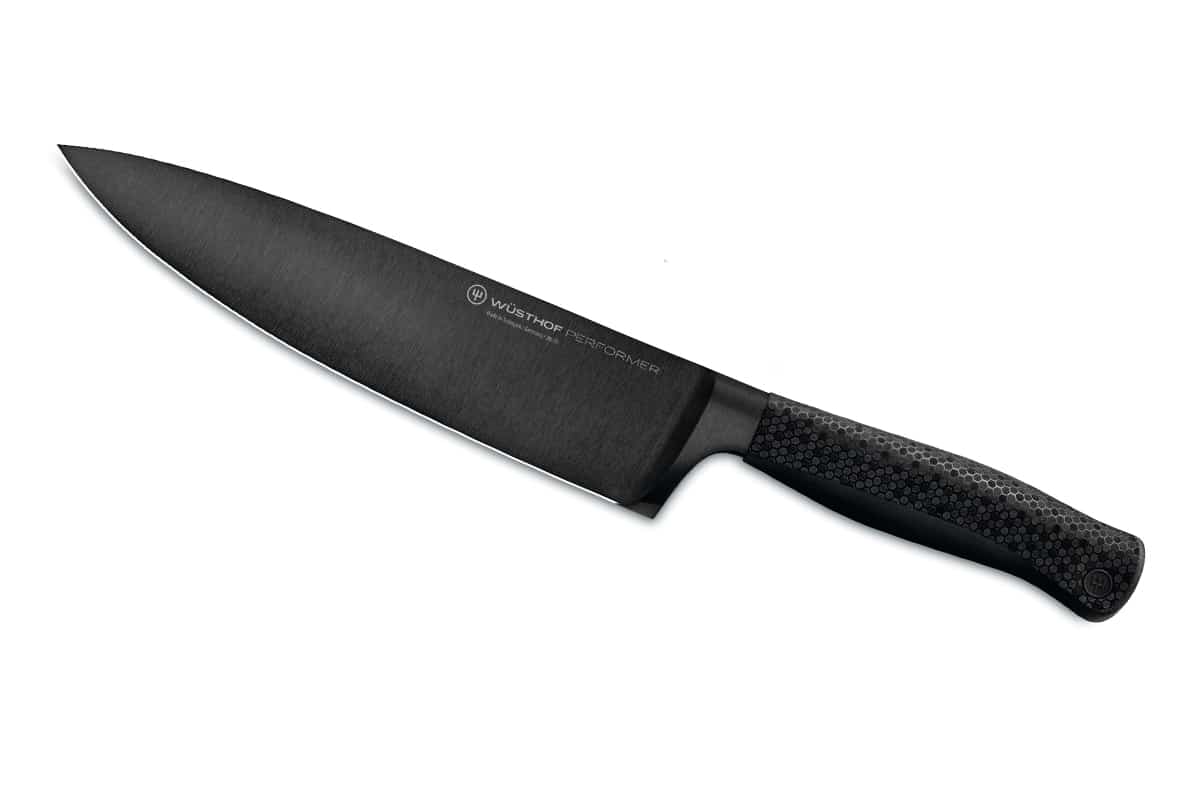 Wüsthof Performer Knife
Featuring a 20 cm blade and diamond-like carbon (DLC) coating, Wüsthof's Performer Knife is a performer indeed. Ideal for all types of kitchen jobs, it seamlessly slices through hard and soft ingredients alike, staying the course over time. Plus, it looks quite sleek.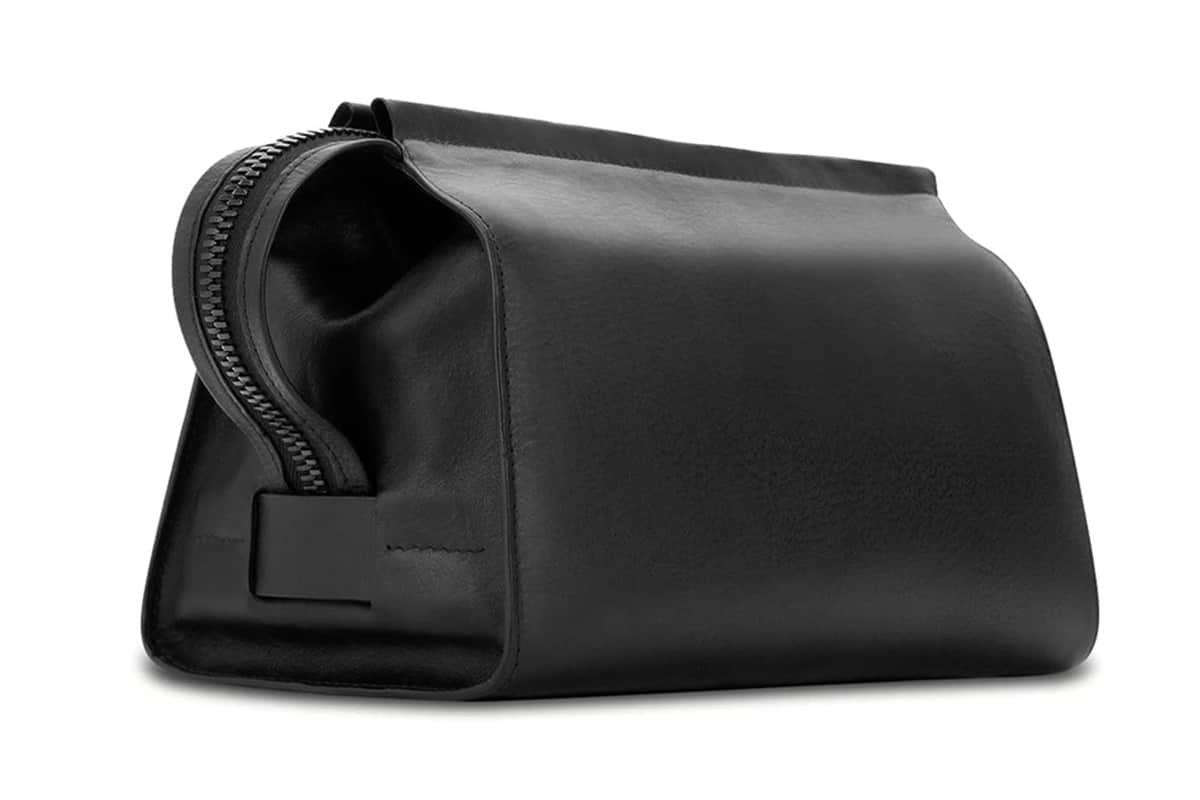 Troubadour Generation Sidekick Wash Bag
Why settle for a standard wash bag when you get this classy one instead? It features waterproof leather inside and out and a looped handle for easy carry.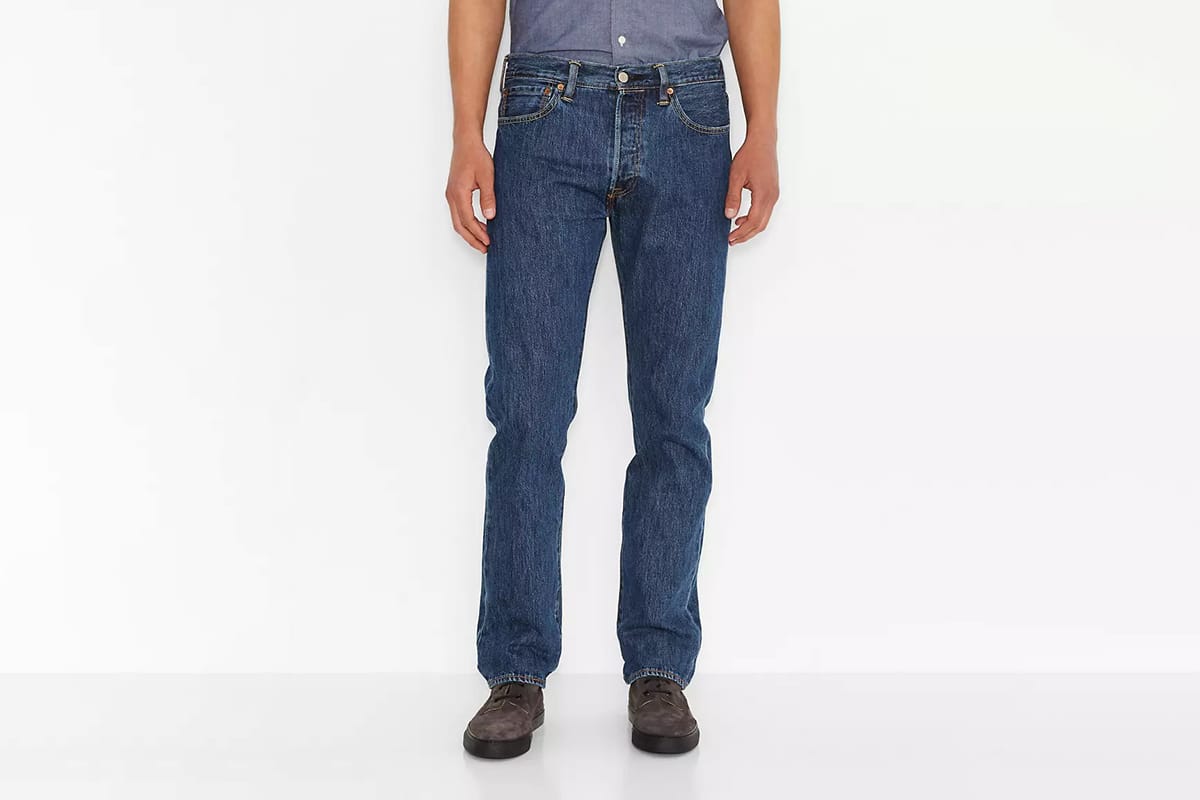 Levi's 501 Original Fit Jeans
As classic as they come, Levi's 501 Original Fit Jeans employ a straight leg design and timeless style. They're made from non-stretch denim with five pockets and a button fly. Odds are Dad can use a pair.
Vilebrequin 50th Anniversary Swim Shorts
Luxury swimwear brand Vilebrequin is revisiting 50 years of iconic heritage with their latest collection. Peruse a seemingly endless selection of swim short styles, each of which plays upon a specific era. If you can't find something for Dad, you're just not looking hard enough.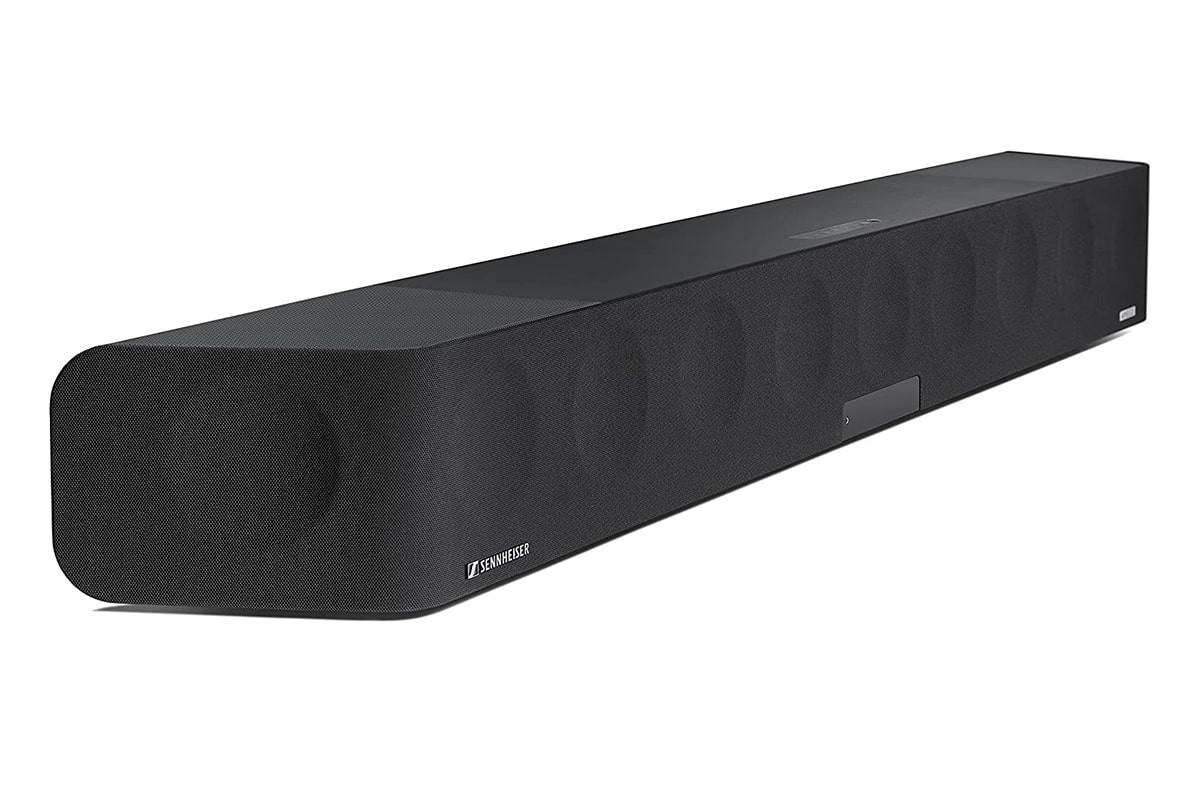 Sennheiser AMBEO Soundbar
Representing a point of no sonic return, Sennheiser's multi-functional soundbar delivers an epic 3D home audio experience. Whether you're streaming sports, movies, or music, this thing will downright spoil you.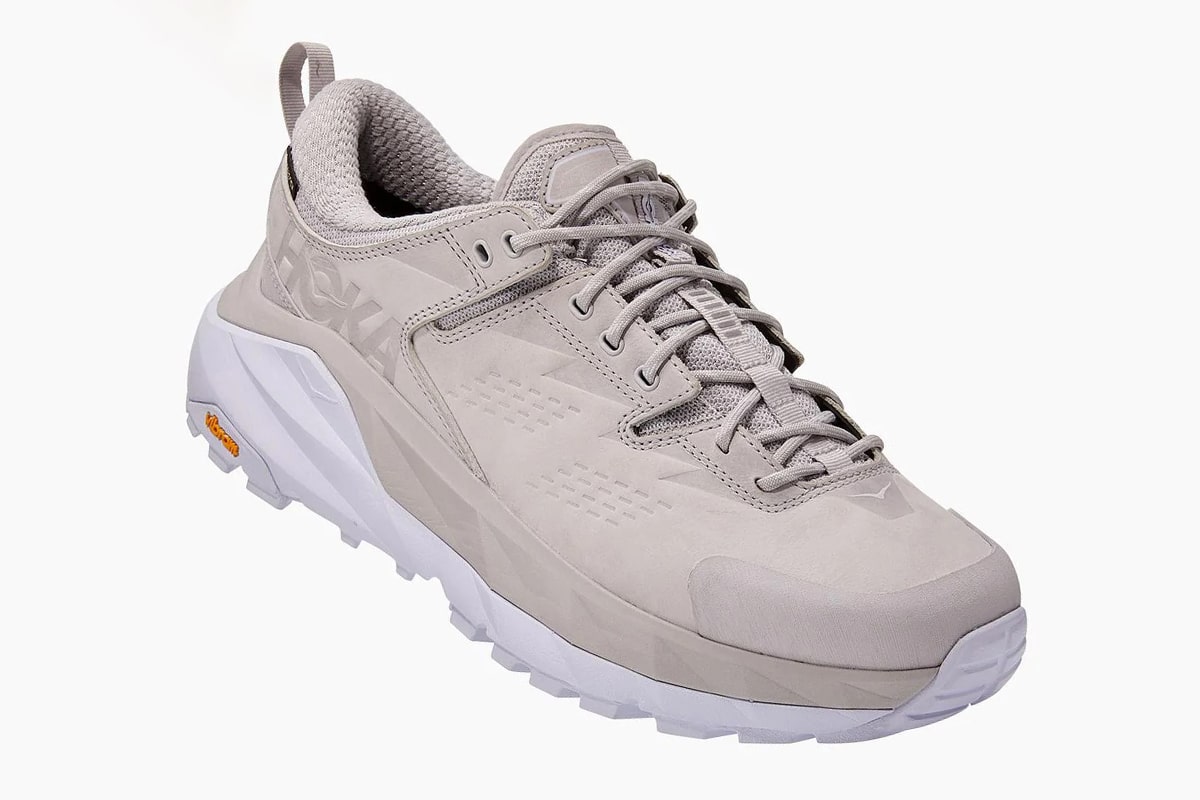 Hoka One One Kaha Low GORE-TEX
Derived from the Māori word for strength and support, the Kaha Low GTX is a masterpiece of form and function. Unique geometries meet premium materials and patented technologies to cultivate sensational performance, comfort, and support. Welcome to sneaker heaven.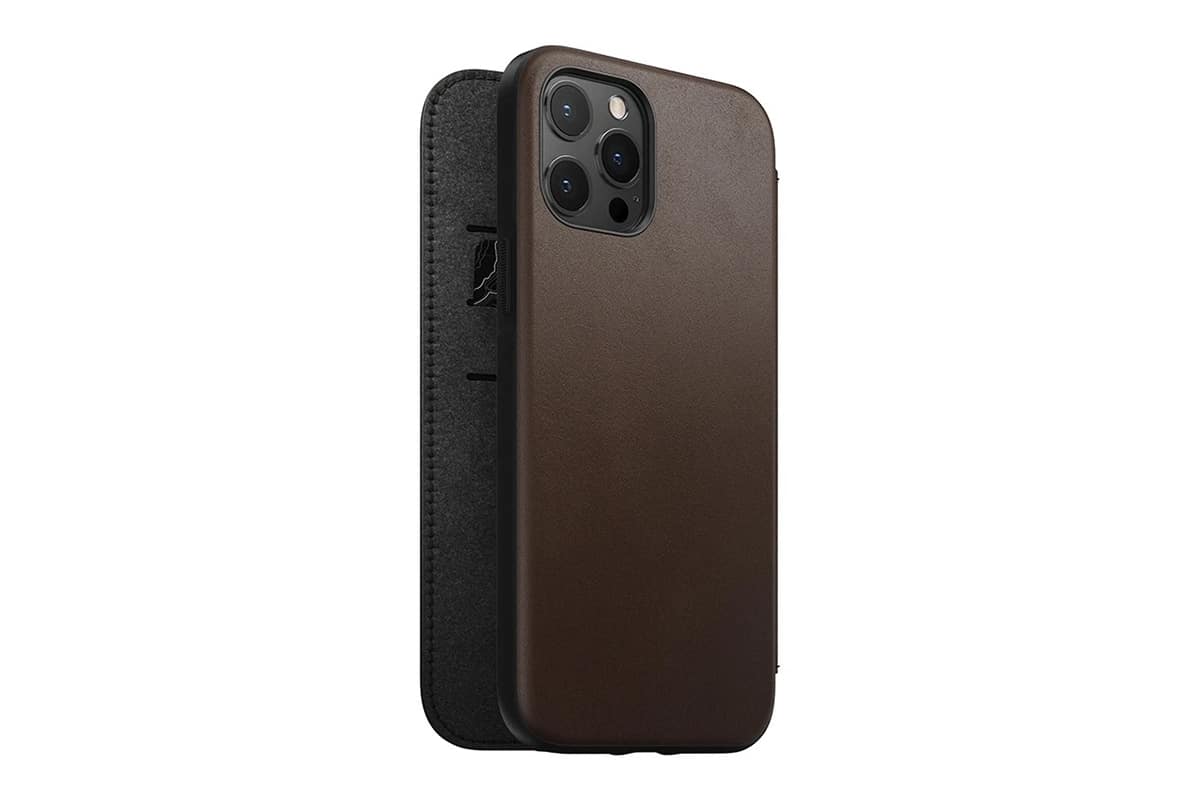 Nomad iPhone 12 Pro Max Rugged Folio
Designed to protect your iPhone 12 Pro Max, Nomad's Rugged Folio wraps supple Horween leather around a high-grade polycarbonate body, with both an internal shock absorption bumper and raised TPE bumper. Featuring room for 3 cards and some cash, it could very well replace your wallet.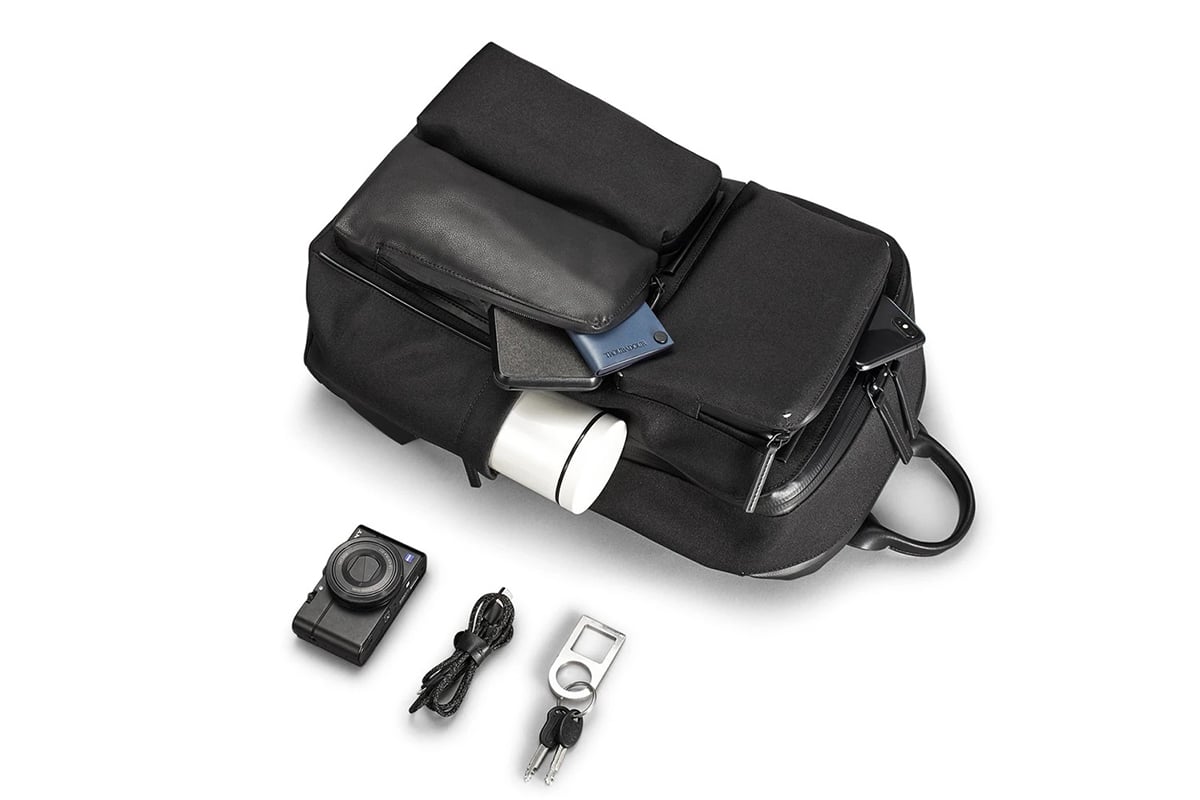 Troubadour Ridge Backpack
Between its waterproof construction, breathable back panel, ample pockets, retractable bottle holders, dedicated laptop section, and handsome exterior, this modern backpack leaves nothing to be desired. Grab it by the ergonomic shoulder straps and go.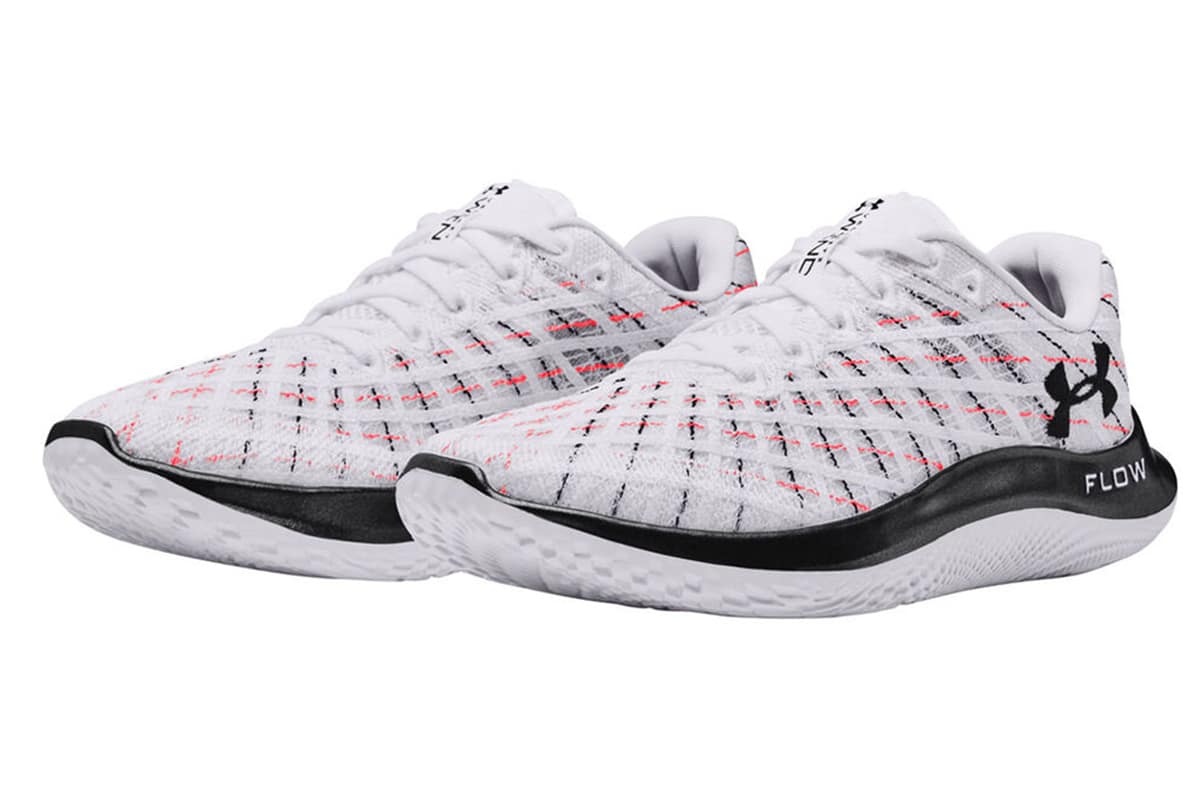 Men's UA Flow Velociti Wind Running Shoes
Equipped with flow technology and UA's latest cushioning, these eye-popping runners are lightweight, durable, and completely rubber-less. If Dad has a need for speed, you just found the perfect gift.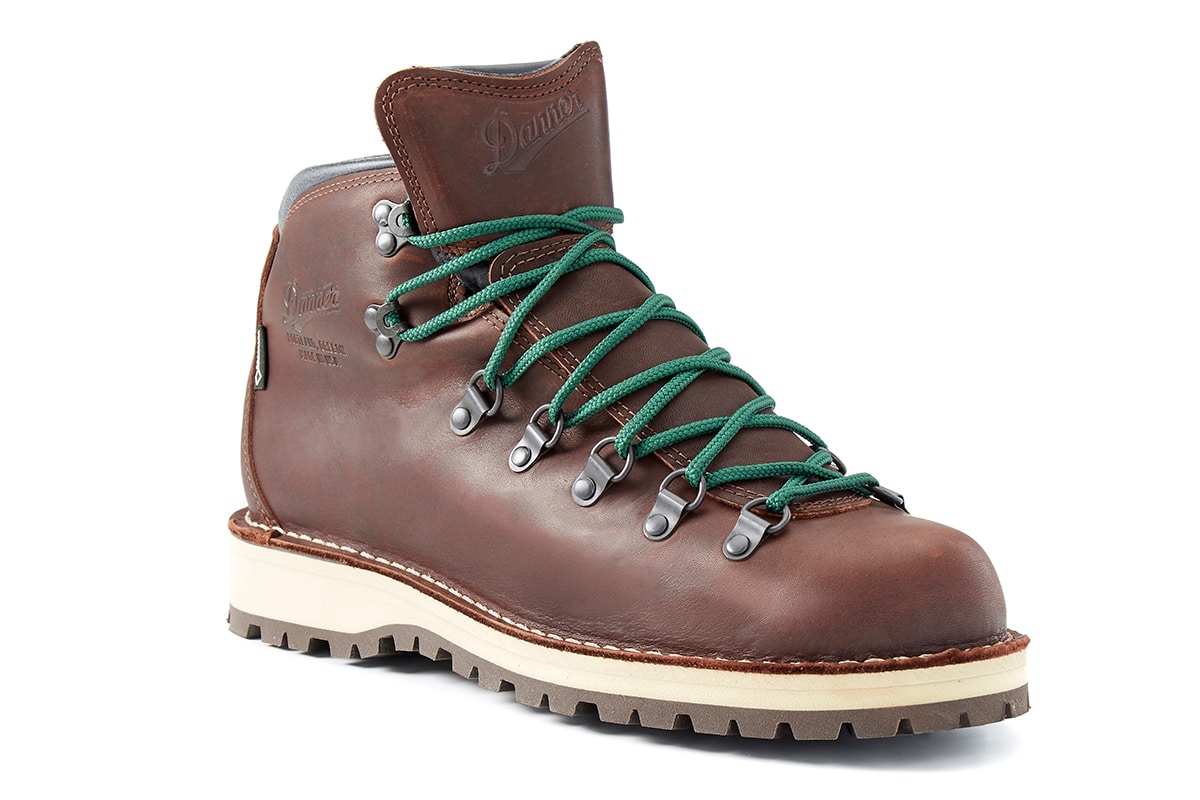 Danner Mountain Pass Boots
Available in a S'mores colourway exclusively through Huckberry, these handcrafted hiking boots combine full-grain leather uppers with Vibram outsoles, waterproof Gore-Tex lining, and removable polyurethane footbeds. Give them your worst and stay cosy all the while—that's the Danner way.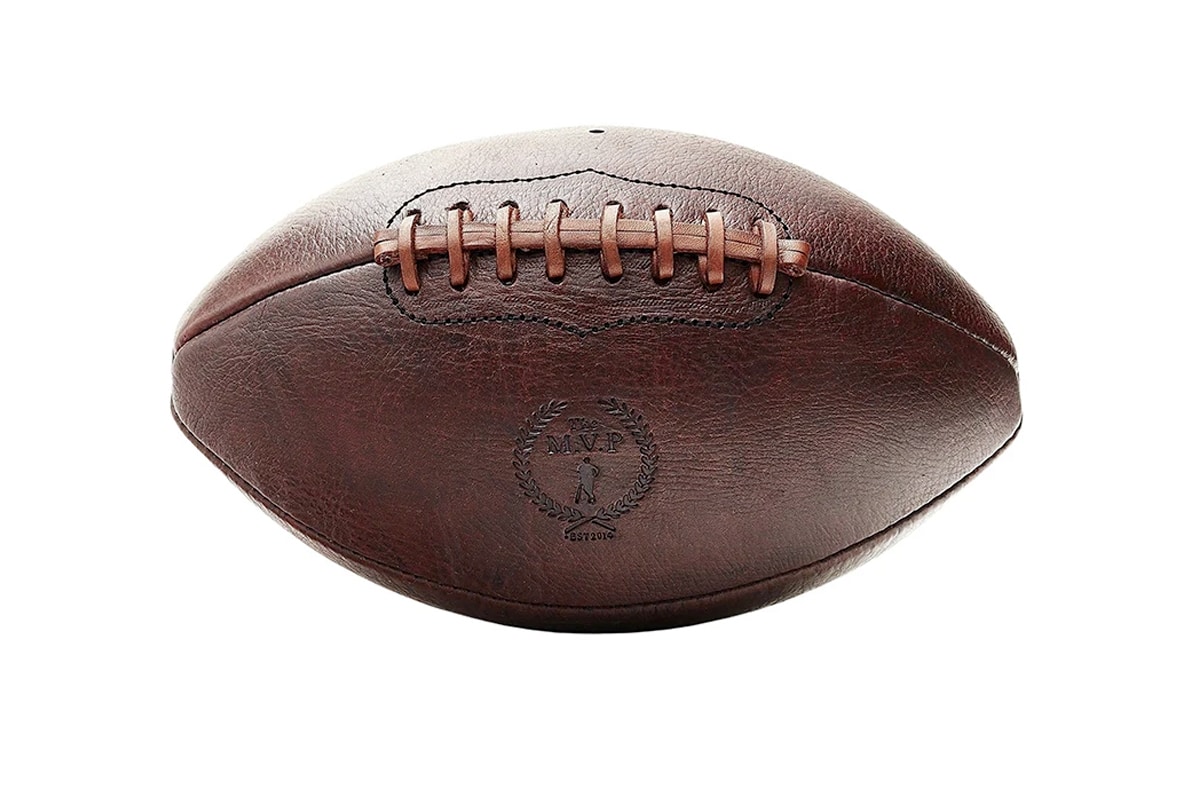 Modest Vintage Player Retro Heritage Brown Leather Football
This vintage football is sized to official NFL standards and individually handcrafted from 100% heavy-duty cowhide leather with 100% genuine leather lacing. Your father's athletic arsenal is incomplete without one.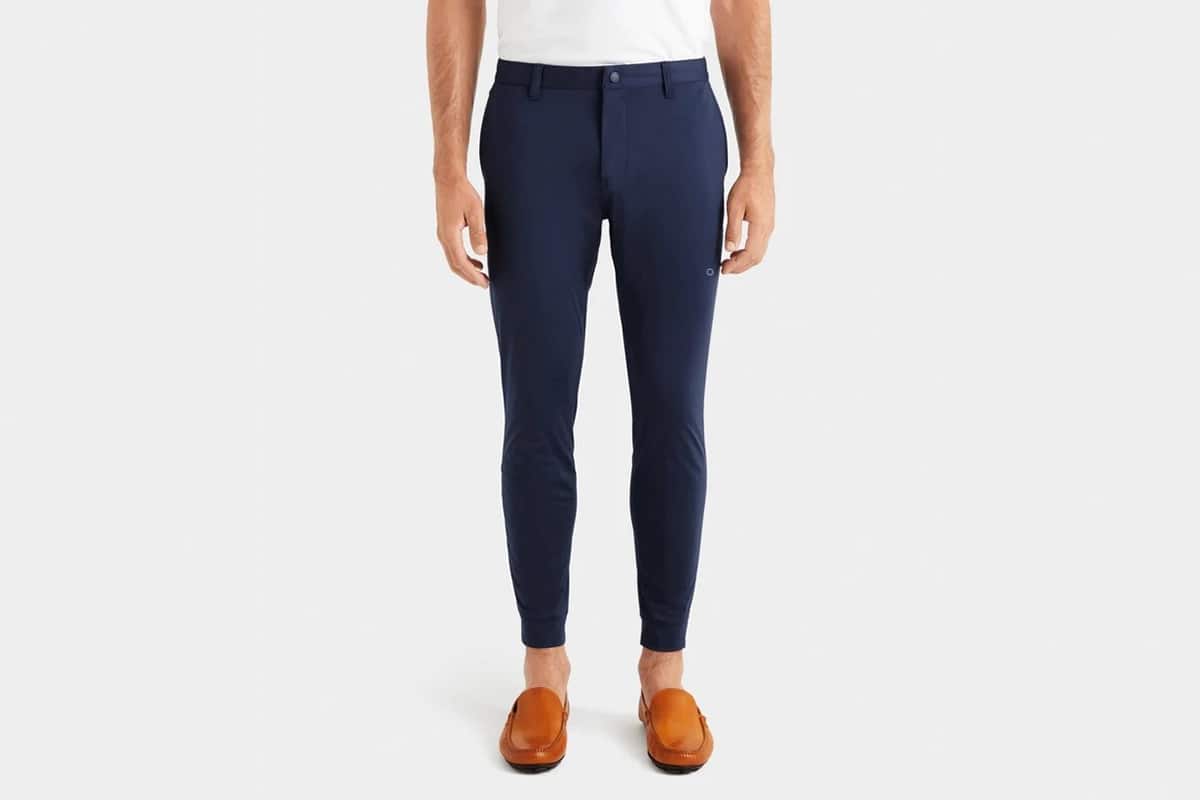 Rhone Commuter Joggers
With their tapered fit and flex-knit fabric construction, Rhone's Commuter Joggers are everything you want them to be. Slim, lightweight, and dressed to impress, they'll have you wishing all apparel was this comfortable.