Every home office needs adequate lighting to perform a variety of tasks efficiently. Even though an office is designed to enhance productivity and provide a space to get things done, it doesn't have to be bland and boring. When decorating your personal workspace, there are a number of stylish lighting options that can make a huge difference in the decor and presentation. The right lamp will provide the right lighting for functionality while maintaining a good balance between design and need. Here are 11 desk lamps that can give you inspiration while taking your home office to the next level in style decor.
---
Related:
---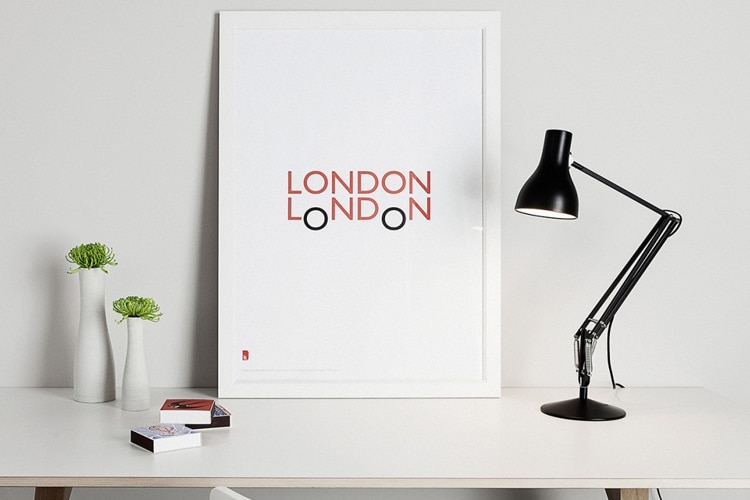 Angelpoise

Type 75 Desk Lamp

Inspired by a 1970's version of the Apex 90 that was originally designed in the 1950's, this classic, but functional lamp adds pizzazz to the area. Available in a variety of colors, you'll never be without adequate lighting, but will still have the style and grace to complement your decor for years.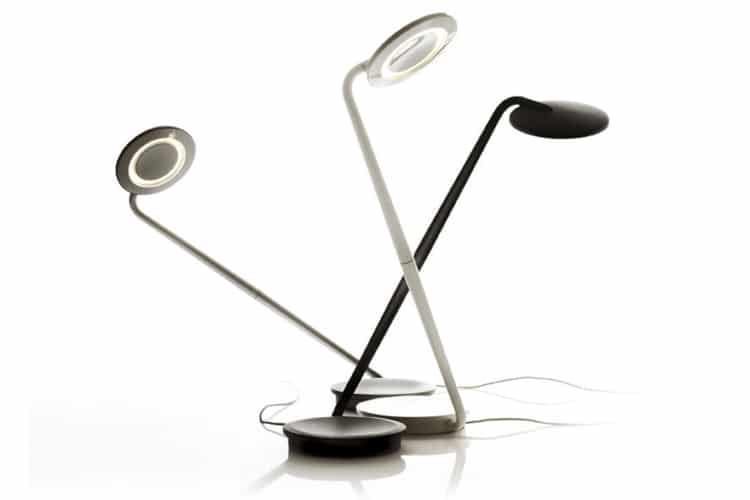 Pixo

Optical Task Lamp

This desk lamp was designed for movement from every angle. Available in a variety of colors, its sleekness and modern design is a bright light source. Used to promote efficiency, it is equipped with a charging station for mobile devices through USB.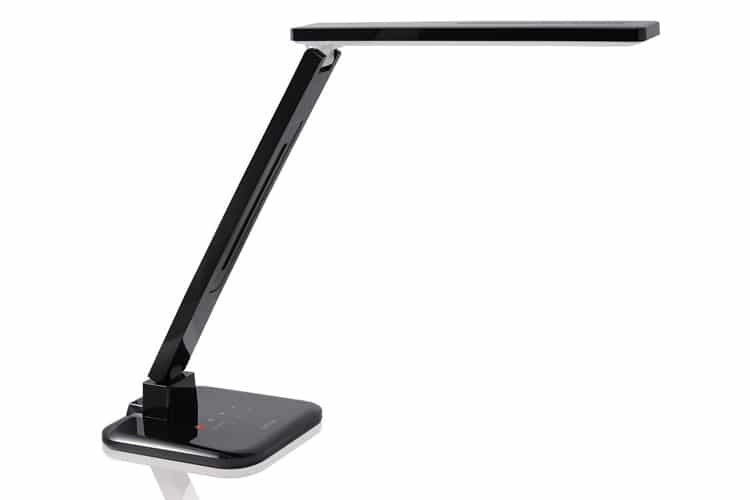 Satechi

Smart LED Desk Lamp

Sleek, black and modern, this LED desk lamp is the perfect companion for any home office. Touch screen controls and navigational light-intensity modes and brightness levels add to the intrigue and usefulness of this piece.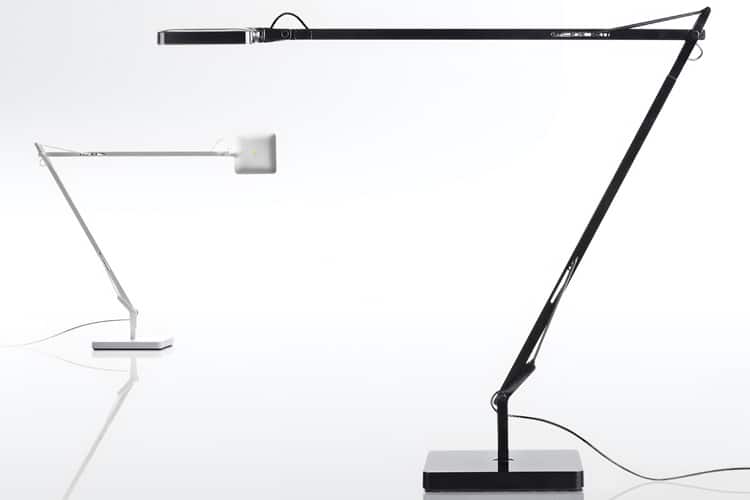 Kelvin LED
This green mode desk lamp was designed by Antonio Citterio for an Italian label. Structured as a reduced architect's lamp, it includes advanced LED-lighting technology, making it an energy-efficient piece. Also equipped with a double pantograph arm, an adjustable head and stable base, the design is manufactured of cast aluminum alloy, adding to the sheen and unique design.
Tolomeo

Tavolo

LED

This work light with base is beautifully designed in an energy efficient casing with a multi-volt transformer and plug set to increase productivity. Structured with adjustable arms made of polished aluminum; rotatable head made of mat anodised aluminum for direct and adjustable illumination, and hinges and supports made of polished aluminum with spring-balancing system. Beautiful, yet functional, this would be a beautiful addition to any home office.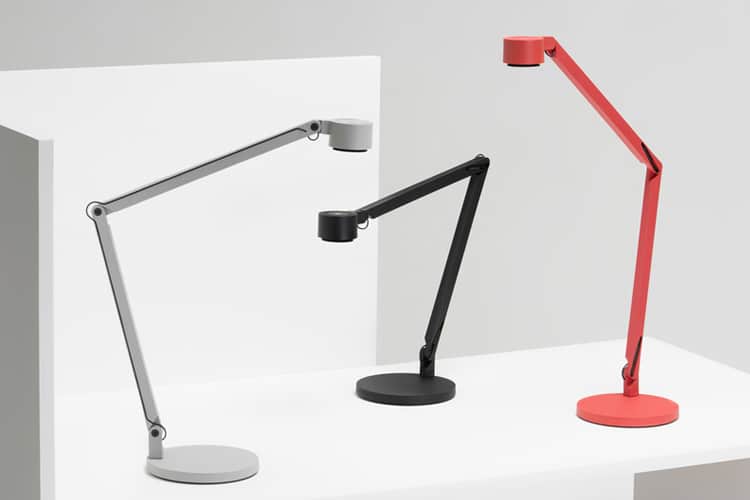 Winkel
w127
This beautiful desk lamp provides functionality and sleek design with a look and feel of boldness. Made from 60% of biologically sourced material, this design not only provides beauty, but helps lessen the carbon footprint.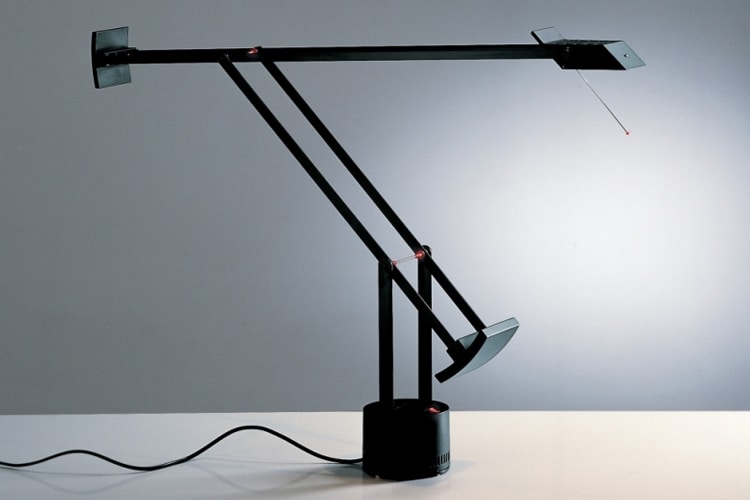 Tizio

LED

Sleek and advanced, this desk lamp was conceived for Italian manufacturer Artemide. Flexible with adjustable arms, this desk lamp is fully functional without the need for any cables. This lamp can be used for both direct and indirect lighting with two intensities. The lacquered metal and synthetic resin are able to adapt to any surroundings and decor.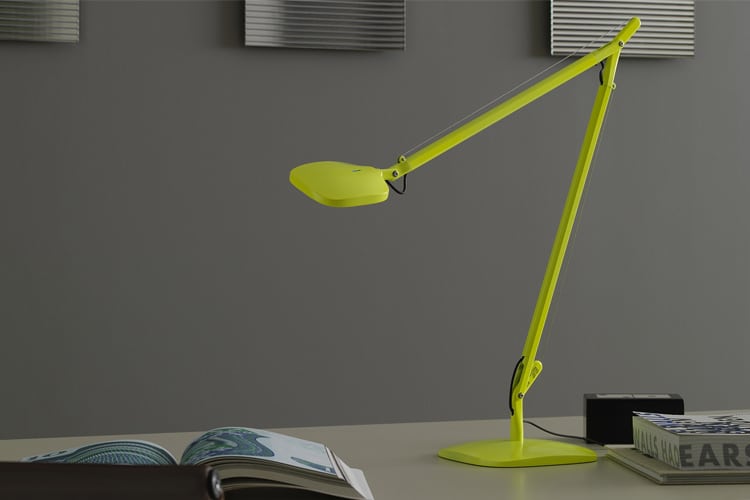 Volee

LED Table Lamp

Sleek and unique in its design, this table lamp captures the essence of conceptual design. Poised with a flat head and sturdy base, the slimness of the lamp can fit into a variety of positions. Fully adjustable, the lamp provides usefulness and efficiency.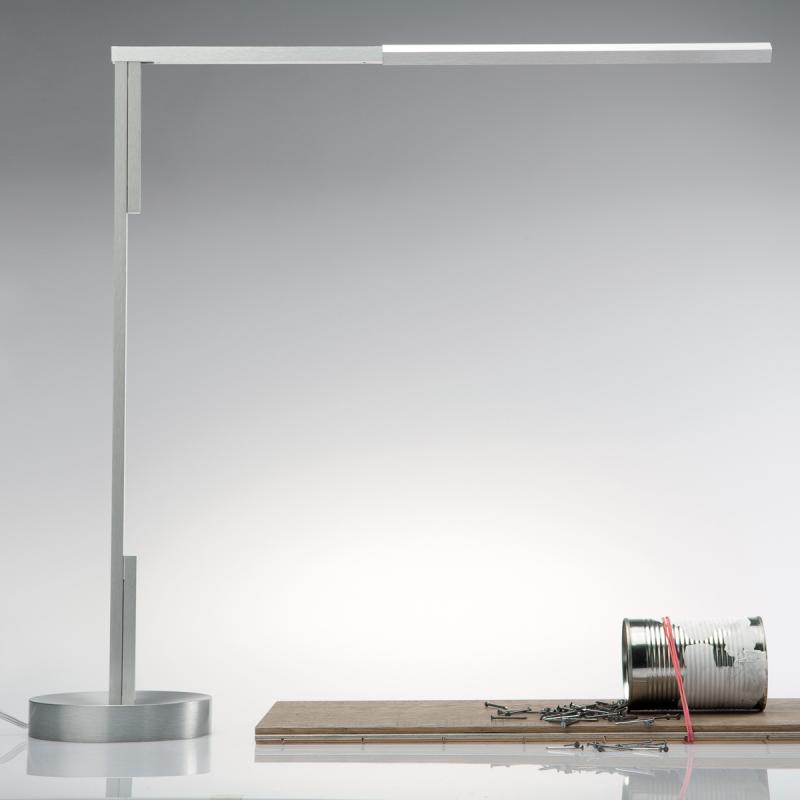 Studio Italia
Magnetita
This desk lamp features clean lines, mixed with formal design. Made of beautiful brushed aluminum, the lamp is lightweight, durable and enhances modern office spaces. Fully tiltable and able to swivel, the lamp is adaptable to any situation, providing flexibility and functionality to meet your every need.
Harvey Desk Lamp
This desk lamp is modern and sleek, providing superior design and functionality. The design delivers with its matte black finish with an on cable dimmer for ease of use. Able to withstand the test of time, this beautiful piece of art provides hours of superior lighting for any home office.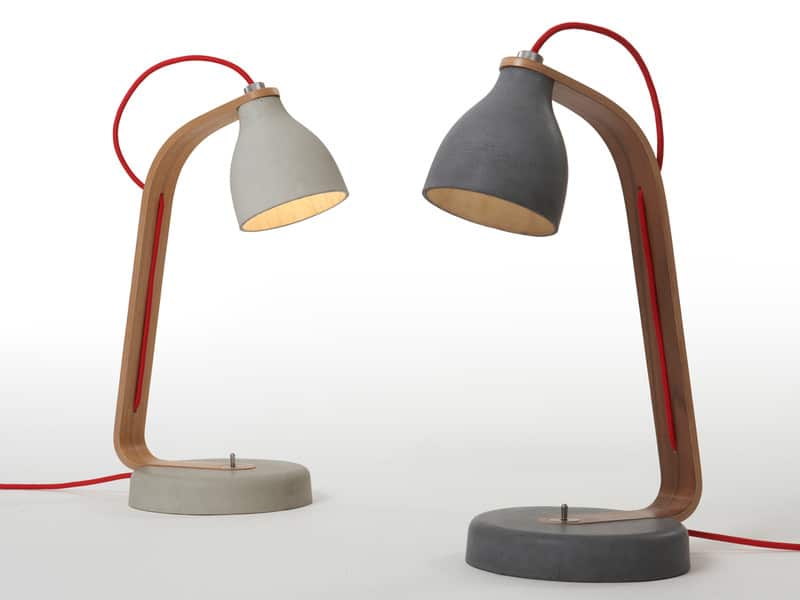 Decode Heavy Desk Light
A classic design meets modern decor. This award-winning lamp won the British Design of the Year by Elle Decoration in 2009. Innovative and adaptable, it's simplicity provides the right amount of light when needed to perform any task. Light or dark grey handcast concrete, with an arm in walnut or oak veneer, the lamp is accentuated by a red braided cable with steel fittings.
Related: