10 Common Engagement Ring Mistakes to Avoid
There are a few moments in life where every detail counts and proposing marriage is one of those moments. Time matters. Place matters. And, most importantly, the engagement ring really matters. Not only does it render an immediate impression, but it remains the foremost symbol of your enduring romance for (hopefully) decades to come.
Because there's a certain amount of stress and anxiety attached to a marriage proposal, some guys would rather wing it. Don't be one of those guys. Instead, take a calm and calculated approach so that she can say "yes" and know she made the right choice. To pop the question with confidence, avoid these common mistakes:
1. Not Setting a Budget
You usually know when you're in it for the long haul and as soon as that moment strikes, you should start setting an engagement ring budget. The reason for this is twofold. On the one hand, you could end up spending far more than you originally intended (a mistake made by reportedly 1/3 of grooms) and going into debt. On the other hand, you could end up not saving enough and shortchanging both yourself and your bride-to-be. Either scenario is undesirable and for obvious reasons.
2. Not Giving Yourself Enough Time
This pointer goes hand-in-hand with the one above. Proposing marriage shouldn't be a spontaneous decision, but rather one that's months in the making. Give yourself time to plan accordingly, saving up money and making other important moves in the process. Perform the proper amount of research and have the ring shipped to you directly.
3. Not Educating Yourself on Diamonds (especially Lab-Grown)
We get it. You're a dude. You'd rather be playing video games and watching movies than researching diamonds. But is that really wise when it comes to this particular gesture?
Don't wing it. Do your research. Go beyond the famous four Cs (cut, colour, clarity, and carat) to learn about the entire process. What you may discover is that most traditional diamond rings result from a downright toxic industry, which disturbs habitats and pumps all sorts of harmful chemicals into the air. That's not to mention the human toll of diamond mining, a practice that injures 1 per every 1000 workers on an annual basis.
Meanwhile, lab-grown diamonds are eco-friendly, ethically sourced, competitively priced, and physically identical to traditional counterparts. You can learn more about them by clicking here. It's time to educate yourself!
4. Blindly Picking Out a Setting (No Input from Friends, Family, etc)
There's strength in numbers and that's as true with a marriage proposal as it is with anything else. Consult with close friends or relatives to determine the proper ring setting (prong setting, bezel setting, etc). It's the kind of detail that you might not think of and one that can make all the difference. Remember, women often share their dream engagement rings with their close friends, sisters, mothers etc, so this can be a great resource to tap into for a nudge in the right direction. You'll definitely get by with a little help from your friends.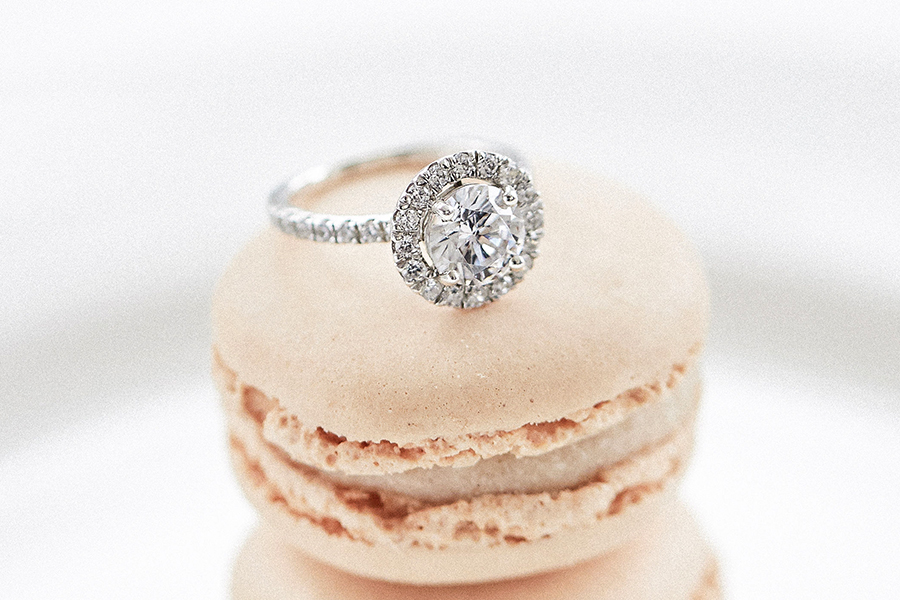 5. Only Looking at One Brand's Prices
In case you haven't noticed, there's a theme developing here. Are you picking it up? Yes? No? Allow us to spell it out for you: even when it comes to something as important as marriage, a lot of men would rather wing it than perform their due diligence. We know, we know. Big surprise!
As such, there's a bevy of jewelers out there crossing their fingers and just praying that you'll fall in line. They'll lure you in with graceful smiles and vague assurances and hope that it's enough to get you to throw down your credit card. Congratulations! You just overpaid by a sizable margin.
Compare dealers and prices until you land on a source you can trust. And don't forget to use the power of the Internet, which puts a number of brands directly in touch with their customer base. Everything is laid out in organized fashion and there's not a middle man in sight.
6. Not Researching Value Props of the Brand
"Value prop" is short for "value proposition," which represents the brand's core promise of value. It should be communicated in a clear and concise manner and supported by customer reviews. Don't put yourself in the hands of a company that doesn't deliver full transparency and superior customer service.
7. Not Reading Reviews
In tandem with the pointer above, customer reviews provide a perfect window into the brand's products and operations. As you're probably aware, a number of people are not shy about their opinions. Read through the review section to discover everything you need to know about the potential experience lying in wait.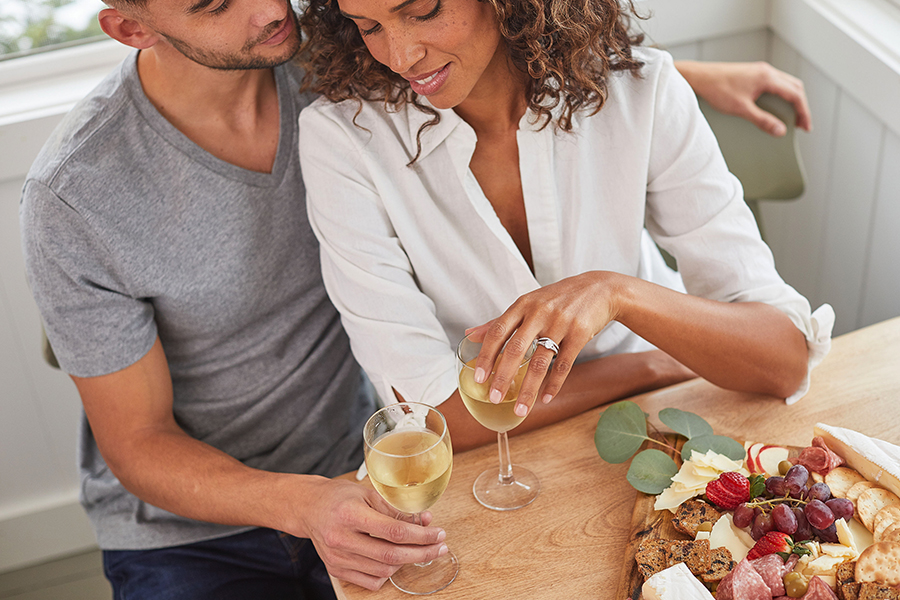 8. Guessing Ring Size
You've planned the moment perfectly and landed on the ideal ring. At long last, you slip it on her finger…and it doesn't fit. This is a common mistake and one that can be avoided without tipping her off, presuming you take some savvy measures.
Here are three ways you can get her ring size without clueing her in:
Taking one of her rings and tracing around it on a piece of paper.
Pressing one of her rings into a bar of soap and forming a cast (then washing the ring thoroughly before putting it back).
Enlisting help from her close friend or family member, who may already know her size or who can discreetly obtain it.
9. Not Telling Her Friends/Family You're Going to Propose
If you're a good partner, her friends and family are basically your friends and family before you've even popped the question. Bring them in on the occasion so that you don't catch anyone by surprise (anyone but your bride-to-be, that is). Not only that, but they can even participate by helping you set up the perfect proposal. Did someone say flash mob?
10. Forgetting to Buy Insurance
It's no secret that engagement rings and the diamonds atop them represent an investment of sorts and one that could get lost or damaged. Protect them the way you would any valuable asset by buying insurance, which is usually quite affordable.
Summary
Far more than a piece of jewelry, engagement rings deliver lasting symbolic value. Along similar lines, getting married signifies an evolution of both yourself and your relationship. Prove that you're worthy of the occasion by avoiding all the common mistakes we listed above.
And if you're looking for a brand you can trust, check out Clean Origin, where quality, customer service, and customization reign supreme. Lab-grown diamonds are the way of the future and so too is full transparency. This brand excels on both fronts. Oh, and by the way: good luck popping the big question!!!