10 Tips To Improve Your Running, with Kieron Douglass
Written in partnership with SQD Athletica
As far as exercise goes, it doesn't get more accessible than running. Whether it's a jumping off point for a broader fitness regime, the first steps toward a weight loss plan, or an dedicated hobby that sees you tackling 42kms on the reg, almost every bloke has dipped their toe into the waters of jogging (with or without a soft J). While it's always great to strap on a pair of gym boots and pound the sidewalk for an extended period, there's a lot more to it than putting one foot in front of another.
One guy who knows more about this than most is Kieron Douglass, who spends his time split between running absurd distances in aid of sick kids, motivating others with his public speaking, and representing Queensland-based active wear company SQD Athletica, as a brand ambassador.
Given running's ubiquitous nature as the easiest way to get out and get fit, we caught up with Keiron to find out the ten best (and easiest) ways to improve your running.

Get the Right Shoes
There's a common misnomer that arch support is key, but in fact too much of it can be detrimental to healthy running. It's a good idea to start with some, but you'll also need to encourage your feet and ankle muscles to naturally strengthen, which is why it's important to ease up on the arch support and give your feet a chance to, er, find their feet…
"There are quite a lot of mistakes one can make before venturing out for their first run but I'd have to say that number one would have to be their choice of footwear. It can either make or break your spirit and determine whether you actually want to put the runners back on and continue those k's. Wearing the wrong kind of shoe can automatically stop you running for some time. You risk great injury, so make sure you do your research and find a shoe that suits you and your running goals," says Kieron Douglass.
"Some people love to feel the ground when they run and some love a bit of cushion. It all depends on the individual and whether they love to run short or long distance. The best advice I could give is to go into your local running shop, talk to someone about your preferred running desire (long or short distance – road or trail running) and take your time trialling shoes. Your feet are a big part of your life so it's worth investing the time and effort into looking after them properly."

Get the Right Outfit
Surprisingly easy to get wrong, it's important to go for function over form. As much as we all like to make a fashion statement, when you're exercising it's imperative that you pick material that's breathable (preferably natural fibres) and items that'll offer a wide range of motion.
"Your running attire is just as important as the shoes you run in. My first ever long-distance experience was a prime example of this. I thought to myself 'Runners… check' 'ok, I'm ready' and off I went, throwing on just any pair of shorts and shirt, I didn't even think how this would affect my run. 15km into the targeted 60km I was in a world of pain.
If the heat wasn't enough, the inside of my thighs were red raw from the material of my shorts and my nipples were non-existent from the heavy shirt I was wearing. After completing the targeted 60km, I never wanted to run again EVER. Back then I was pretty uneducated and it took sometime trialling different running shorts and shirts and although I've found a few that worked, it has only been in the last year or so out of the five years of running distance that I have found my favourite pair of shorts to run in."

Kieron's Choice of Running Shorts: The Freeway 6 Short from SQDAthletica
 Set a Stride
There's a simple method most PTs proffer as the best way to find a suitable stride: fall forward. Your step will catch you, and show you where your foot naturally falls, which is the best distance for your feet to travel while running. Outstretching your legs just uses unnecessary amounts of energy, and this method lets gravity do most of the hard work.
Find a Technique That Works
It's easy to get caught up in other peoples' techniques without remembering that every body is different. Find what's comfortable and roll with it: even if it's not the quickest, you'll cover more distance and be much happier doing it.
"There are some pretty unique running styles out there – some not so pretty, but they work. It's about finding your style and what works for you. For example, 'The Cliffy Shuffle' named after the great Cliffy Young who was a 60-year-old potato farmer who had never in his life run any sort of distance.

Cliffy always wanted to give running a go and so he entered one of the biggest ultra-marathons going, which was a race from Sydney to Melbourne. Given a zero chance of completing it due to lack of experience, Cliffy begun shuffling his way to Melbourne with one of the worst running styles going… hunched over, arms completely vertical by his side and the weirdest little foot shuffle. Strangely enough, this worked for him and Cliffy went on to win the event, running five days straight with no sleep and setting a course record.
Winning $10,000, Cliffy gave $2,500 to four other runners and kept nothing for himself but the pure enjoyment he received from running. So, I guess there really isn't a good or bad running style. It's just what you make of it.
However, I have found over the years for those wanting to incorporate some sort of technique, dropping your shoulders, keeping your back straight, pushing your chest out slightly and when bringing your fist back, don't go past your hip. And run as flat as possible (you can do this by lifting your knees slightly higher)."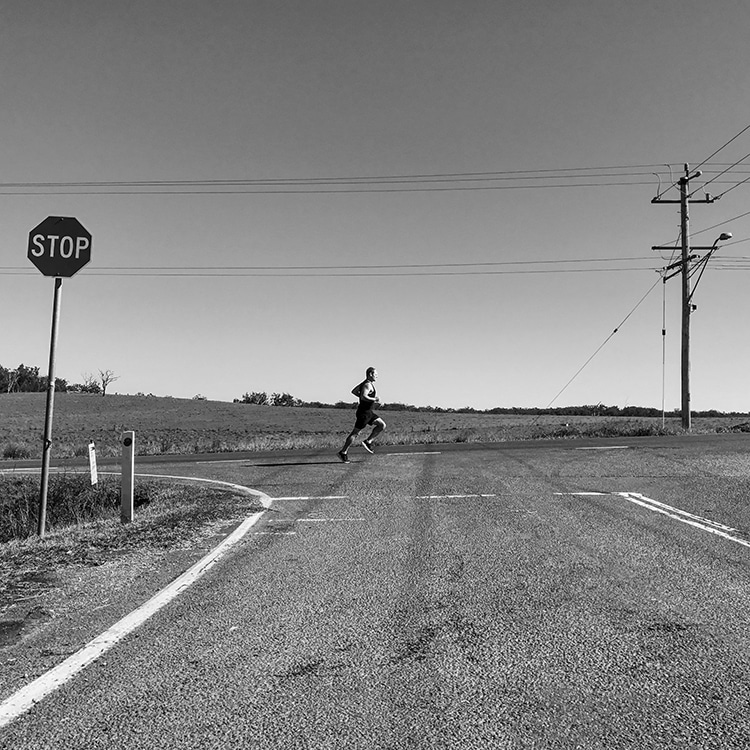 Hone Your Technique
Once you've found a method that fits, stick to it, but pay attention to your body, taking stock every km or so. Try not to bring your fists past your waist, and a healthy posture of standing up straight then leaning forward, bending at the hips very slightly will help you travel longer distances.
Set a Training Plan
If you know what fitness goals you'd like to achieve then setting a training plan in place is easy. If you're going for distance then set a date and work your way towards it, adding more distance each time. If it's for weight loss then monitor your calories and consider pairing it with a diet plan for extra efficacy.
"For any runner, whether it be someone who plans to enter a bunch of running events (marathons/ultra-marathons) and plans to do well, or if it's just someone who simply wants to run for no other reason than because he can, it's important for both these types of runners to take their training seriously. Purely because they both want to enjoy their experiences physically and both personally want to do well."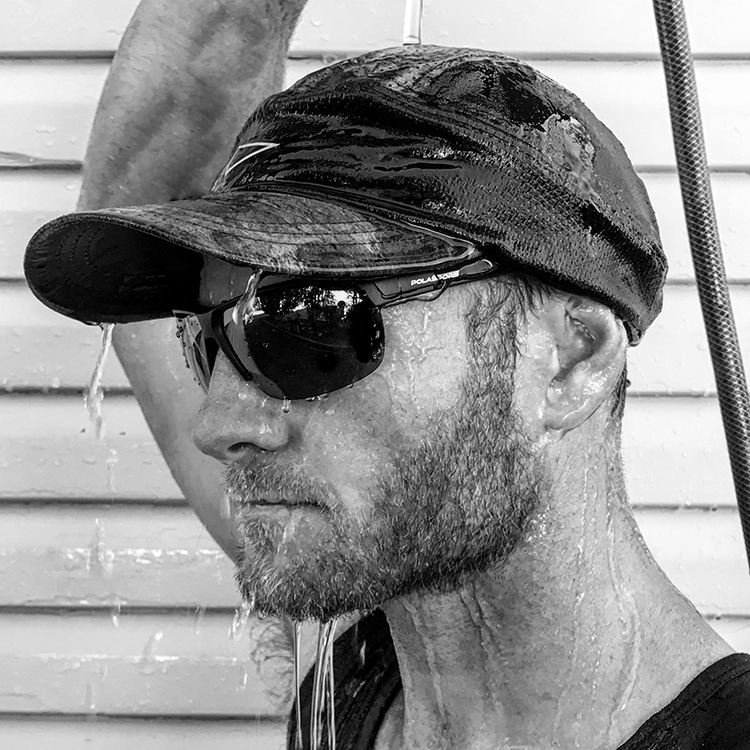 Pace Yourself
While challenging yourself should always be seen as a positive, going too hard, too fast, will only wear you out. Make sure you stay within the realms of what's physically possible, keep hydrated, and save a little energy in the tank for later.
"For those that work and have young families, it's important to find a training time that doesn't interfere with that crucial family time. Find a time that works for all but also, don't forget to be a little selfish when doing this because after all, it's not only good for you physically, it is also very important for your mental state and all-round wellness.
"Then, set up a plan that goes beyond just your training, because to train well and run well, you need to eat well. Your body is a machine and to make sure your machine is running well, it's needs to be well oiled."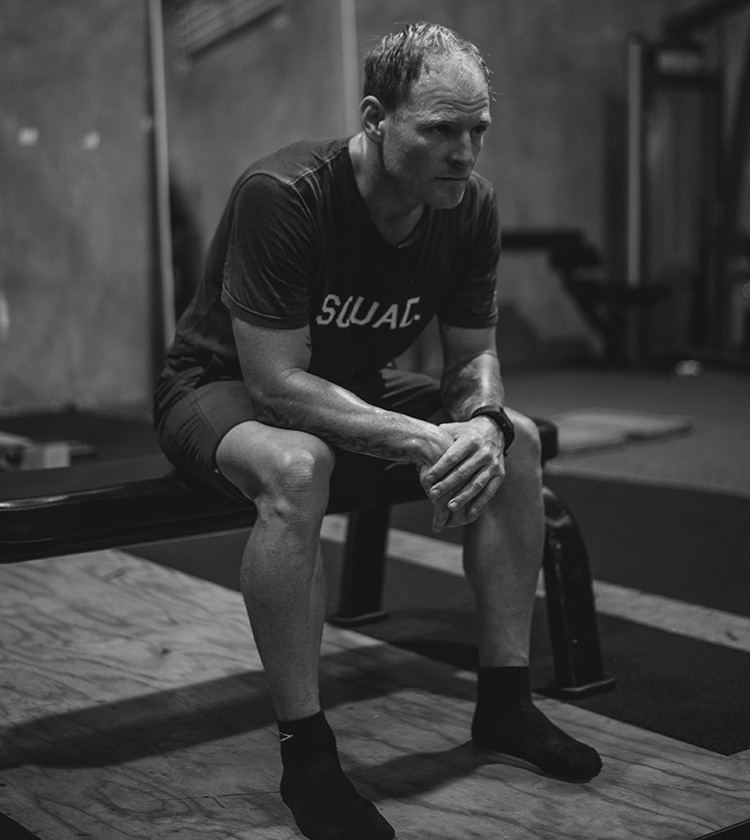 Leave Your Comfort Zone
That said, you should also test what your limits are and try to improve on them. Going beyond your normal limit little by little is a great way to prove your capabilities, and has the added advantage of motivating you further to continue increasing your fitness levels.
"Once well oiled, the best advice I can give is to not think too much about it (running that is). Set yourself a 5km goal and just do it…. Run. Once you have completed that initial run, keep setting yourself small goals by adding on one or two kilometres. Challenge yourself and don't be afraid to step out of your comfort zone. It is only then you will realise what you are capable of doing, and from someone who has gone above and beyond his comfort zone many times, let me tell you that your capability is endless."
Monitor Your Heartrate
Keeping an eye on distance and time isn't going to cut it if you want to maximise your success. There's myriad tech gadgets and apps available nowadays which can track your heart rate, calories and fitness levels to a level of detail that was once impossible. Investing in a good heart rate monitor and/or, fitness watch will pay in dividends.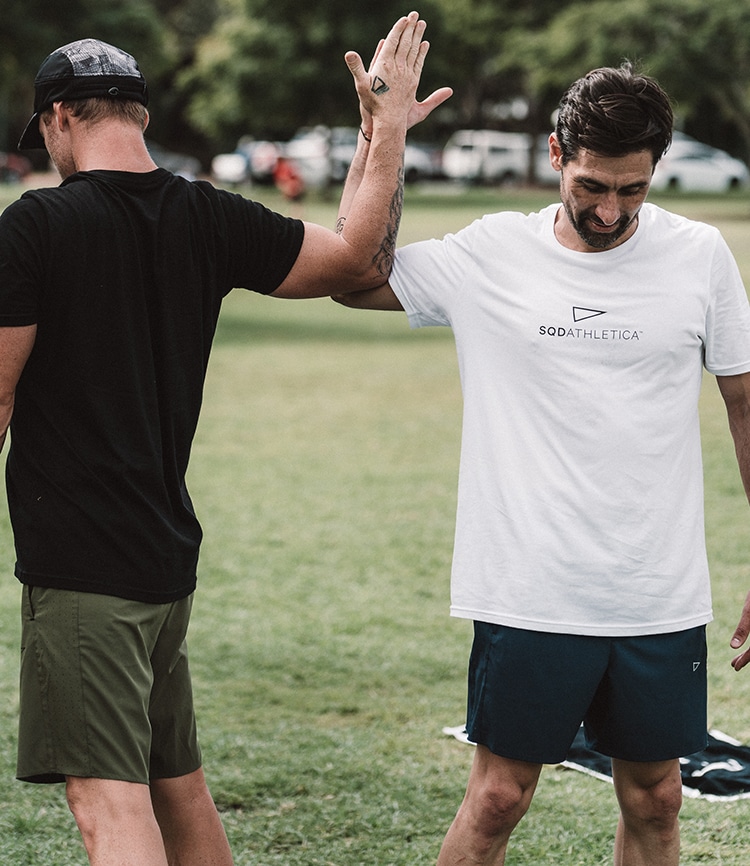 Don't Forget to Stretch
It may sound obvious, but the school of thought on this has evolved over the years. The most commonly accepted idea nowadays is that you should stretch after your run, but Kieron has some good advice for before you hit the pavement too.
"For years, I rarely stretched or prepared my muscles before or after running and it has only been in the last year I have really learned from my strength coach Jessie Williams that not so much stretching before a run can help with cramping/straining but activating your leg muscles and engaging them by doing a few simple leg exercises and stretches can be the difference between a good run and a great run. So incorporating a few leg strength exercises before your run will 100% overtime benefit your running experience."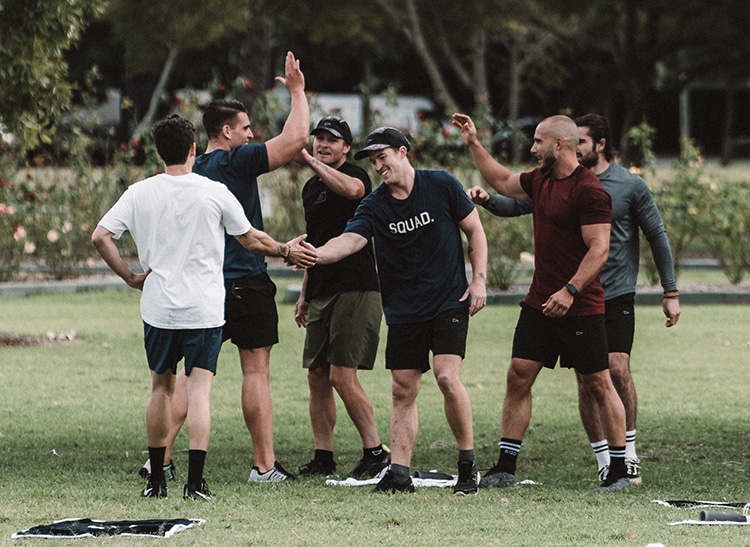 Have you subscribed to Man of Many? You can also follow us on Facebook, Twitter, Instagram, and YouTube.