2018 Valentine's Day Gift Guide For Her
Roses are red, chocolates are brown, this Valentine's Day, don't let her down. Ok, so that might not be the most original poem, but you get the point. Like most guys, you probably think Valentine's Day is somewhat lame and rightfully so. Chances are most women agree with you but that doesn't mean you're allowed to be ignorantly bliss towards cupid's arrow. You see, even if she agrees that Saint Valentine is a sorry excuse used to sell more red velvet cupcakes, she secretly wants you to be that cringy rom-com guy that shows up with flowers or buys her some sexy lingerie, and trust us, you will reap the benefits.
It's a day to celebrate love, passion and romance and although technically yes, it should be celebrated every other day of the year too, life gets in the way and we often forget to show endearing gestures towards our better halves. So this year, take Valentine's Day, embrace it, have fun with it and even if you're single, use it as a confidence booster to finally ask that girl out. We've compiled the ultimate Valentine's Day gift guide to help you take the guess-work out of gift-giving. So go on, drown her in love and shower her with gifts. Afterall, there's no better way to show your affection.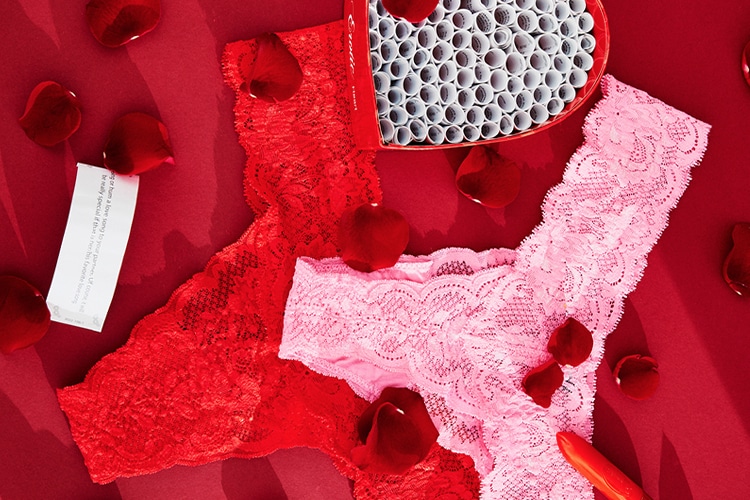 Porte À Vie: She's my Valentine Box
Spice up the bedroom with this quirky love-heart box filled with delightful delicacies. The box contains everything you'll need for a daring date night from scented rose petals and two cheeky lacey numbers (made in Italy) to a passionately powerful pleasure bullet (with 7 settings) and a Tease & Please erotic game filled with enticing tasks and dares.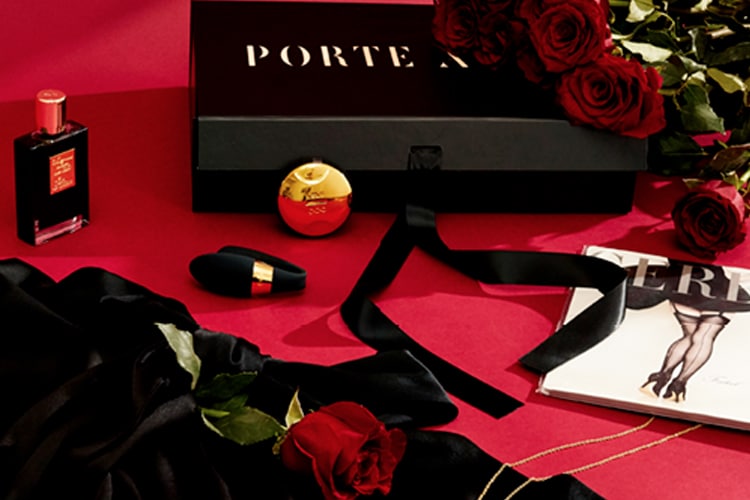 Porte À Vie: Lux Noir Box
Take it to the next level with the Lux Noir ultimate pleasure box. Evoke all her sensual senses with box contents that will make both her and your desires come to life. Included in the collection is the following: A Lelo TIANI 24 karat ultimate luxury couples' massager to enhance the sensation for both partners during sex, a Crave Vesper 24 karat gold necklace vibe that combines elegance and erotica as it is both a beautiful piece of jewellery as well as an unassumingly strong slim vibrator, a pair of desirable french stockings, a Voulez Vous Couchez Avec Moi Eau De Parfum by Killian that's extremely seductive and undeniably sexy, a 100% Silk Satin Kimono Robe that exudes luxury and all this comes beautifully wrapped-up in sophisticated packaging.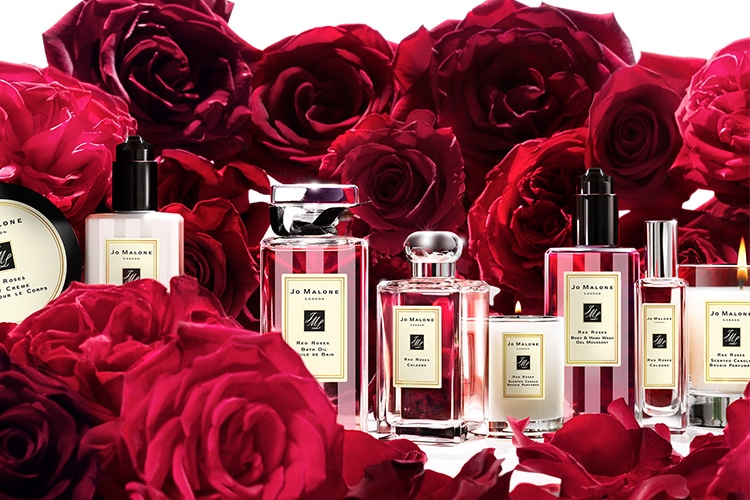 Jo Malone: Red Roses Collection
Jo Malone has long been the pioneers when it comes to gift giving for just about every occasion so it's no surprise they've hit the nail on the head with their Red Roses Collection to be "the" gift to give this Valentine's Day. Choose from a selection of delicious scents, candles, crèmes, oils, soaps etc. Really you can't go wrong, plus you'll get bonus points for thoughtfulness and luxury.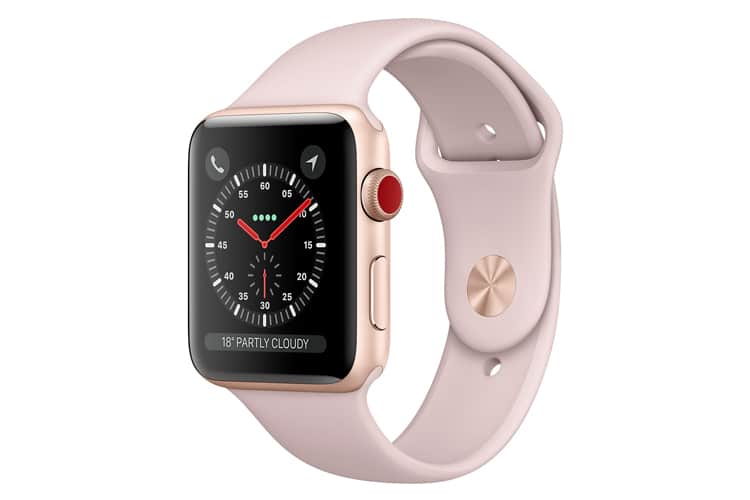 Apple Watch in Pink Sand
There's not a girl I know that won't absolutely adore receiving an Apple Watch and more specifically in Pink Sand. This smartwatch is so diverse, will make her life a whole lot easier and it generally promotes a better lifestyle through the built-in GPS and heart rate sensor. Plus, every time she looks down at her wrist she'll think of you (wink, wink).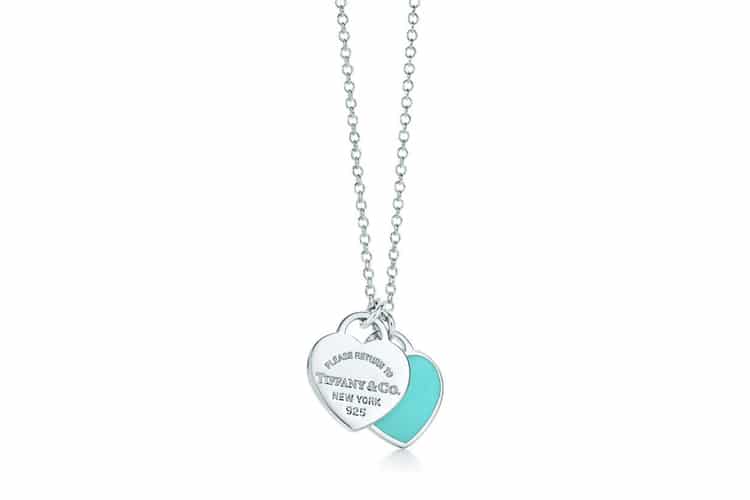 Tiffany & Co. Mini Double Heart Tag Pendant
With a reputation that precedes them, Tiffany & Co. is the ultimate gift from him to her. Most women dream about the day they'll receive their first Tiffany jewellery piece so why not make that happen? The Mini Double Heart Tag Pendant is inspired by their iconic key ring that was first introduced in 1969 which highlights the fact that this is a classic piece crafted to stand the test of time. Above all, it's an elegant way of saying "I love you" with the option to add engraving and it's also pleasantly affordable at $205.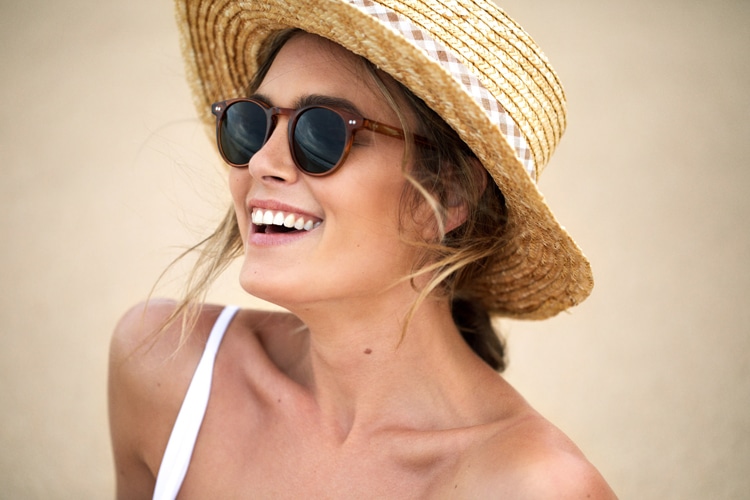 Man of Many X Pacifico Optical Polarised Limited Edition Unisex Sunnies
The list wouldn't be complete without our very own 14 Best Day Spas in Adelaide. These unisex sunglasses are polarised and are of a very high-quality because only the best is good enough for you as it is for her. They come in two trendy colours namely Amber and Shiraz and the shape has purposefully been selected to suit all face shapes. Better yet, get matching pairs and embrace the #couplegoals.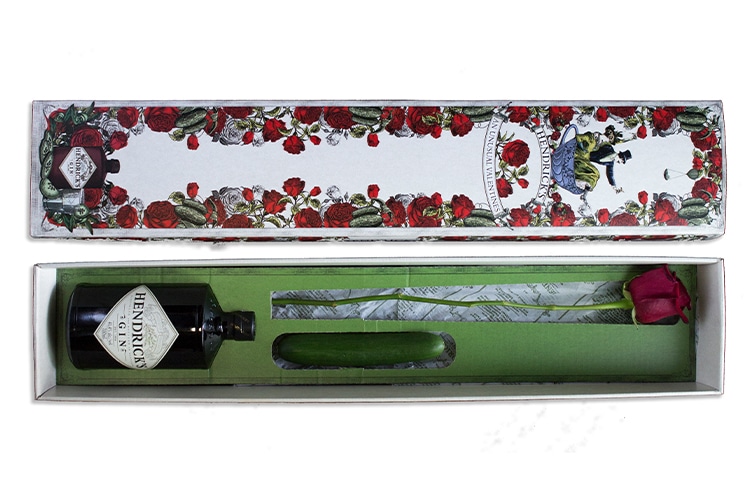 Hendrick's Gin Unusual Valentine's Woocumber
It might seem an unusual gift but it will certainly be one she never forgets. Both beautifully presented and strategically paired, Hendrick's Gin is synonymous for being infused with cucumber and rose. Of course, red roses also represent love and affection so it's a win-win really. With only a limited number produced, make sure you get your hands on one of these gift sets from Dan Murphy's before it's too late.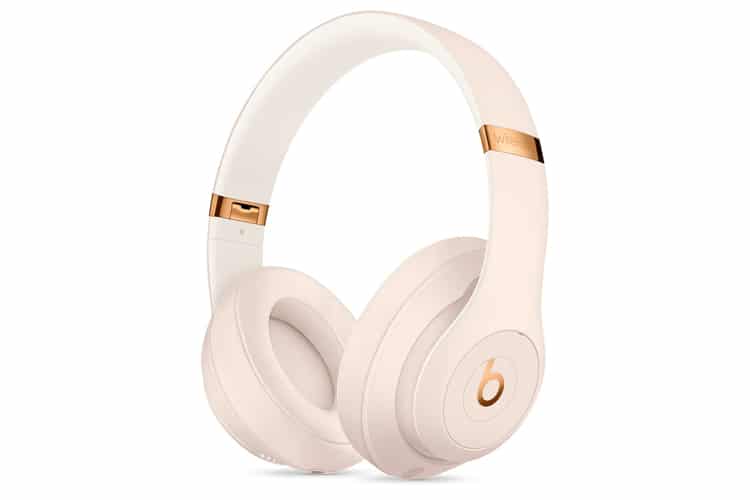 Beats Studio 3 Wireless Over-Ear Headphones in Porcelain Rose
It's no secret – Music makes people happy, so why not give her the gift of premium sound? The Beats Studio 3 Wireless Over-Ear Headphones in Porcelain Rose features pure adaptive noise cancelling, real-time audio calibration, up to 22 hours of battery life, the ability to take calls, control music and activate Siri and the soft over-ear cushions will provide extra comfort and added noise isolation. She'll love the feminine porcelain rose colour too.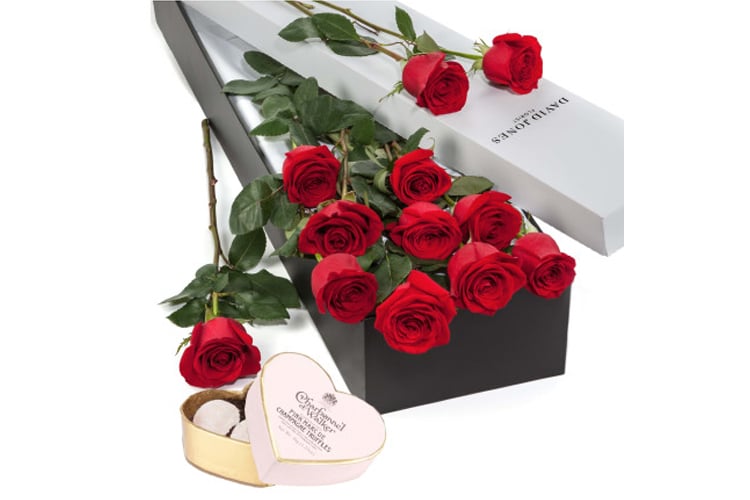 Sweet Affection: Dozen Roses with Champagne Truffles
Love, beauty, courage, passion, romance, respect and desire. These are all unspoken messages told by the gift of a single red rose. Times that by twelve, add some Champagne truffle chocolates to the mix and you're guaranteed a happy ending. This conveniently thoughtful gift also happens to be elegantly wrapped up in a beautiful box. Minimum effort, maximum enjoyment.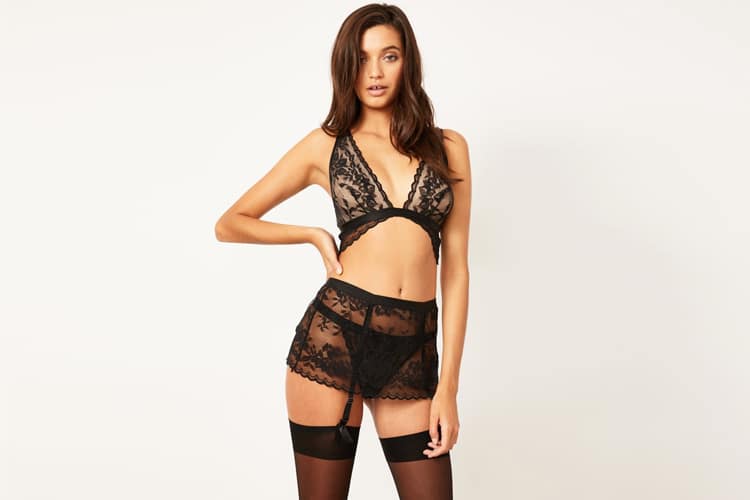 Porte À Vie: Lingerie
A little bit naughty, a lot of nice. This Porte À Vie lingerie combination is enough to make your wildest fantasies come true. The amazing thing about buying lingerie as a gift is that it's as much a gift for her as it is for you. Women love lingerie. These lacey numbers make them feel sexy and daring and when you're the one giving it to her, it will reassure her that you find her irresistible and desirable. It's a confidence boost really. To copy this look, you'll need the following items: Seymour Plunge Bralette ($104.95), Seymour Grater Skirt ($94.95), Seymour G-String ($34.95) and Something Wicked Stockings ($16.00)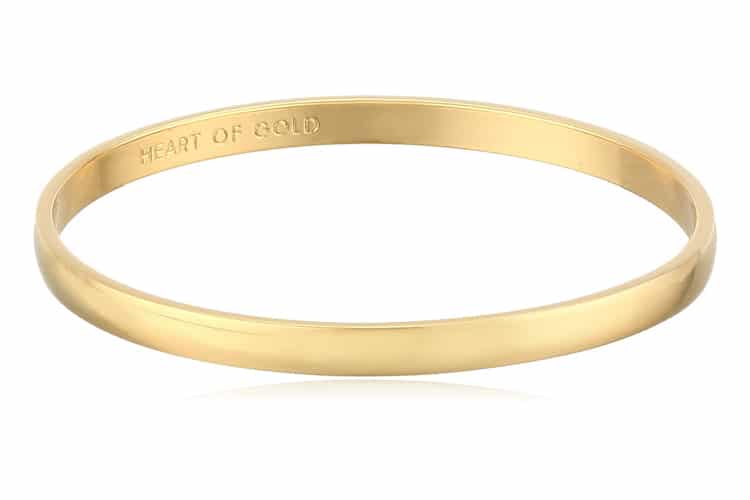 Kate Spade: Heart of Gold Bangle
A simple gift with a touch of sentiment. The Kate Spade Gold Plated Bangle engraved with "Heart of Gold" is a beautiful gift of love and appreciation. The minimalist style will ensure she can wear it with just about anything and it sure helps that it doesn't break the bank.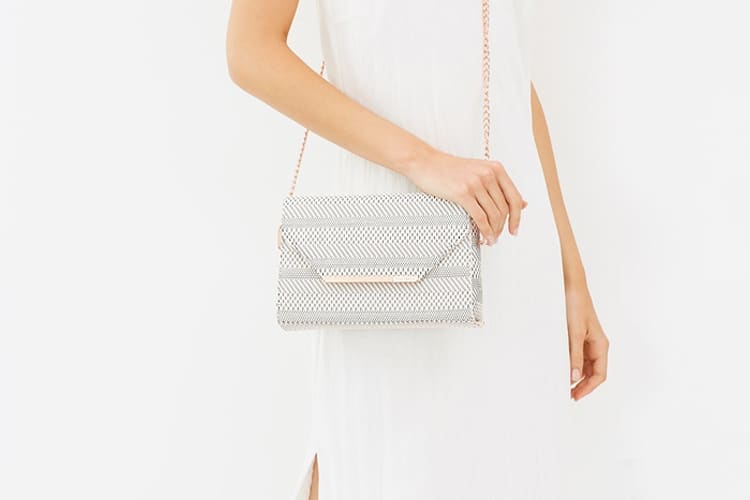 Ted Baker: Kieraa Cross Body Bag
If you know anything about the fairer sex, you'll be well aware that, according to them, they can never own enough shoes or handbags. The Ted Baker Kieraa bag is a perfect addition to her collection. The black, white and rose-gold combo is well on trend and she'll love you for that.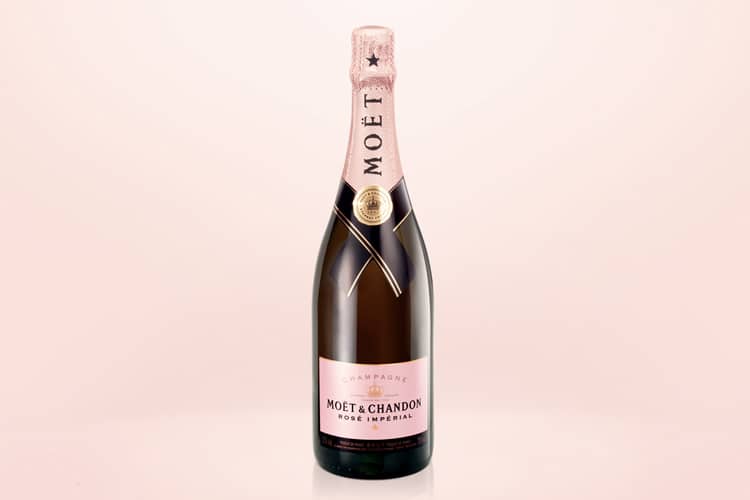 Nothing says "let's celebrate" quite like a bottle of Moët & Chandon and this time around, of course, you'll be celebrating love. The Rosé Impérial is a nice touch for Valentine's Day and is a great gift on its own or added to just about any of the other gifts in our gift guide. Each bottle comes individually boxed in matching pink. Just add a ribbon or a note and you're sorted.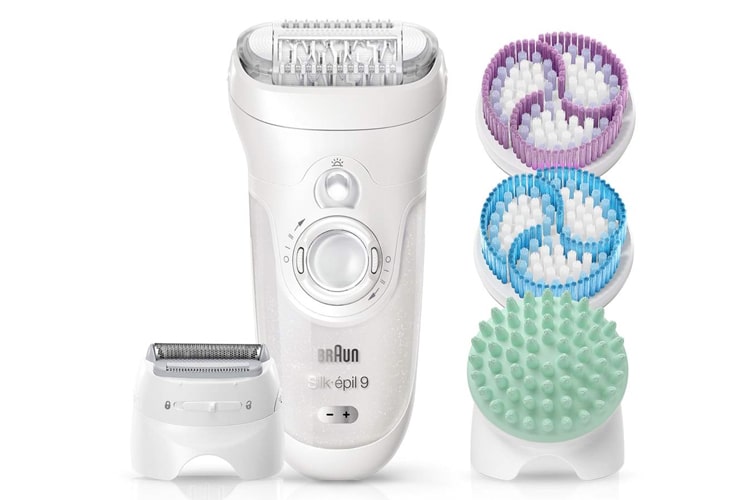 Braun Silk-épil 9 SkinSpa
The Braun Silk-épil 9 SkinSpa is a complete beauty set that she can use from the comfort of home. With the recent addition of the new deep massage body pad, it will allow her to intensively massage the skin to stimulate blood circulation leaving her skin softer and smoother. The SkinSpa is a triple whammy as it offers epilation, exfoliation and a massage system. You're basically giving her a mini at-home-salon.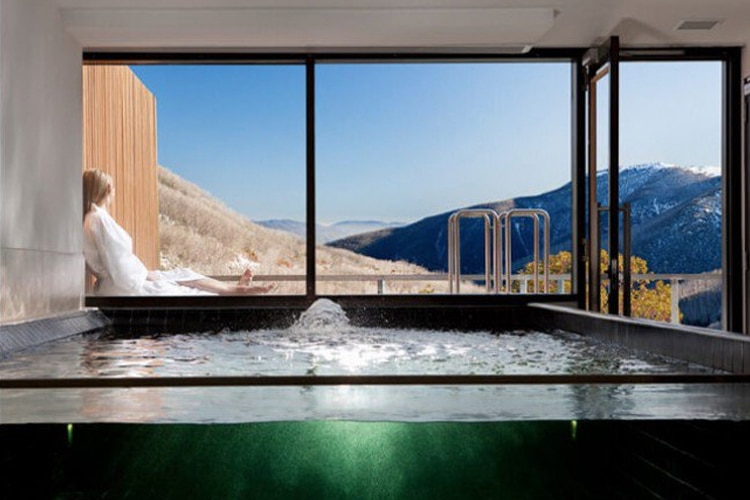 Couples Spa at QT Hotels
Treat her, treat yo'self. There are not many experiences more enjoyable than a massage, and if you can share that with your better half it's all the more reason to indulge. Our personal pick is QT Hotel's SpaQ that conveniently have hotels all over Australia. SpaQ allows you to fully customise your spa treatment and deliver a service of absolute luxury and splendour.
Lovehoney Oh! Sexploration Vouchers – 52 Weeks of Adventure
Sweet and sexy surprises every week for a year is exactly what you need to keep your relationship filled with chemistry and adoration. Lovehoney explains that they understand some nights you just want a cuddle whereas other nights you want something a little more vigorous, hence the 'peel and reveal' cards being split between raunchy and romantic. One week it's your turn to select a card and the next week it's hers.