2019 Father's Day Gift Guide – Grooming
Father's Day rolls around in early September. So we've curated a Grooming Gift Guide that's guaranteed to stock the bathroom shelves with all of the essential items required for looking dapper and even added a few extras that could be considered luxury. Because let's face it. Even in 2019, many of us are still failing to reach our true potential.
So maybe you're buying for an older gent who has never really had the grooming thing down pat. Or perhaps it's a new father who hasn't had the time to keep up his routine. Either way, a solution to that grooming dilemma is just a few clicks away.
Note: Father's Day in Australia is on the 1st Sunday of September which is a different day to the USA and UK which is on the 3rd Sunday of June, but it doesn't mean you can't still shop the gift ideas listed below!
You'll also like:
Father's Day Gift Guide 2019 – The Gamer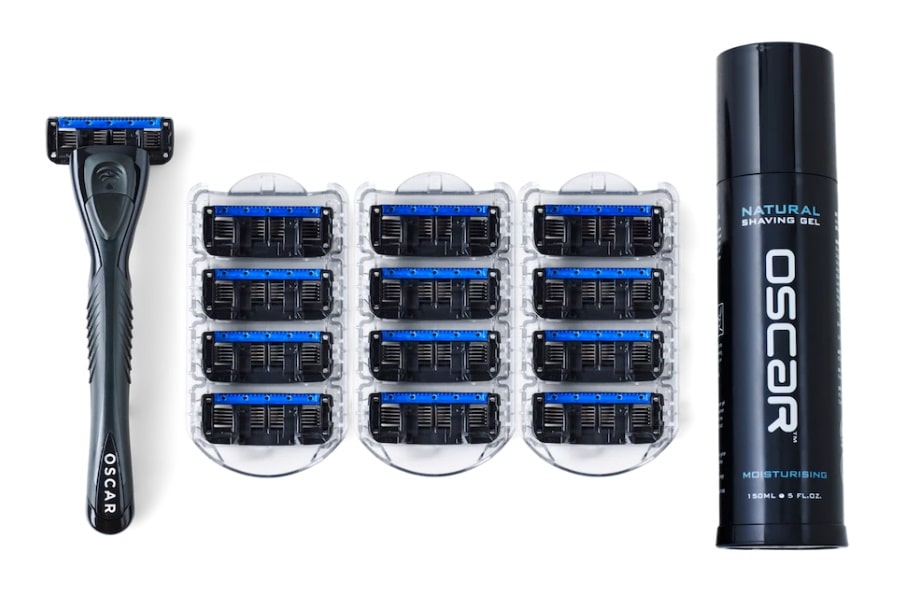 Oscar Razor Subscription
Purchasing razors at the supermarket is hrrexpensive and who has the time? Move into 2019 by switching to an Oscar razor shaving plan. You or a significant other can save up to 40% on shaving costs and enjoy the convenience of having razors shipped directly to the door.
The Oscar razor experience includes a ceramic-coated five-blade precision trimmer with a soothing Aloe Vera strip fitted to the weighted ergonomic handle. The best part is Oscar lets you customise a plan depending on how often you or your loved ones shave. The Oscar experience goes above, and beyond the standard one-size-fits-all. Be sure to subscribe to their mailing list for $5 off your first order. – $4 – $12 per month.
Buy it here (AUS) Buy it here (US)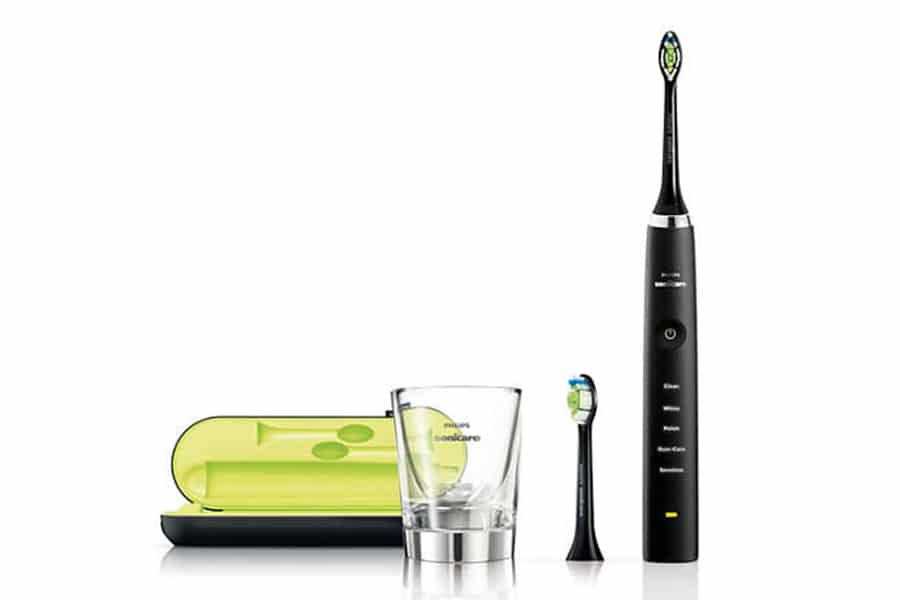 Philips Sonicare DiamondClean Toothbrush
The number one route to achieving that killer smile is through clean, healthy teeth. A Sonicare DiamondClean electric toothbrush from Philips is the perfect place to start. Philips says its flagship brush removes up to seven times more plaque than a manual toothbrush and can whiten teeth in just seven days. A smart timer signals when to shift to a different section of the mouth to ensure a full two minutes of brushing. The USB travel case even doubles as a charger for the rechargeable battery. Consider oral hygiene sorted. – $369
Buy it here (AUS) Buy it here (US)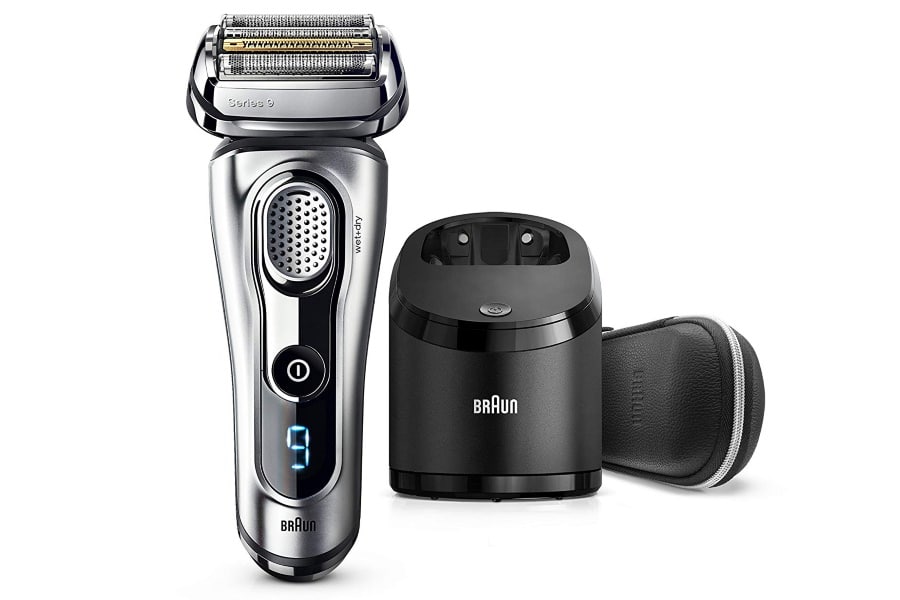 Braun Series 9 Shaver
Braun claims its Series 9 electric razor provides the world's most efficient shave, removing more hair in one stroke than any other shaver. Testing this feels like an arduous task. So instead, we've taken to the countless five-star Amazon reviews that agree Series 9 provides a perfect shave. How could it not? We're talking five synchronised shaving elements that work on wet and dry skin powered by 10,000 sonic vibrations per minute. Plus, the ergonomic grip is designed to fit in-hand naturally. The bottom line is Series 9 provides a really good shave. – $699
Buy it here (AUS) Buy it here (US)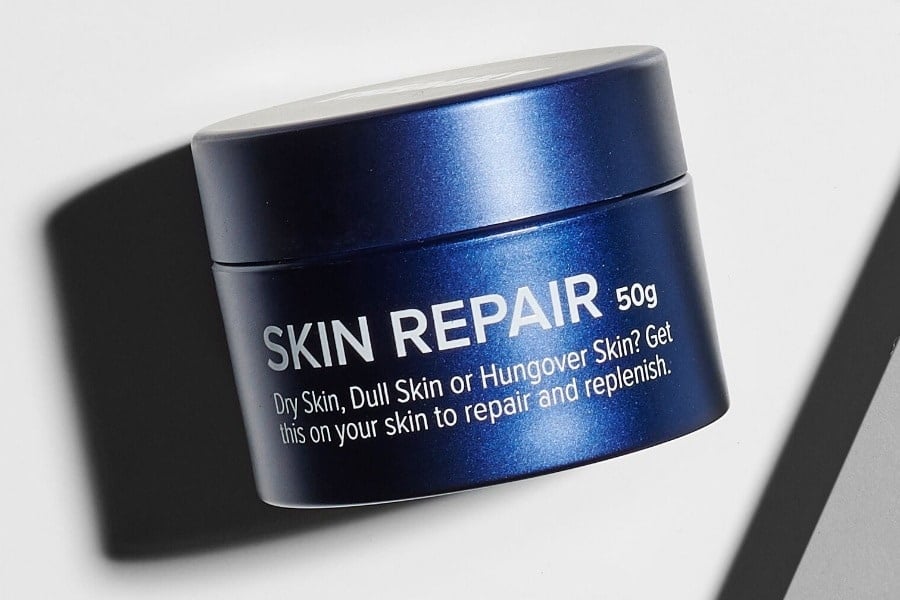 The Daily Skin Repair
Dry face, itchy skin and razor burn are a few common man problems easily treated by The Daily Skin Repair natural moisturiser. Applying the face cream in the morning and again at night is all it takes to hydrate skin, so it remains healthy and looking good. The hardest part will be encouraging dad to use it. Skin Repair does come in a subtle blue container, so it won't even stand out as a skincare product to the casual observer. Start your product pitch with that. – $25
Buy it here (AUS) Buy it here (US)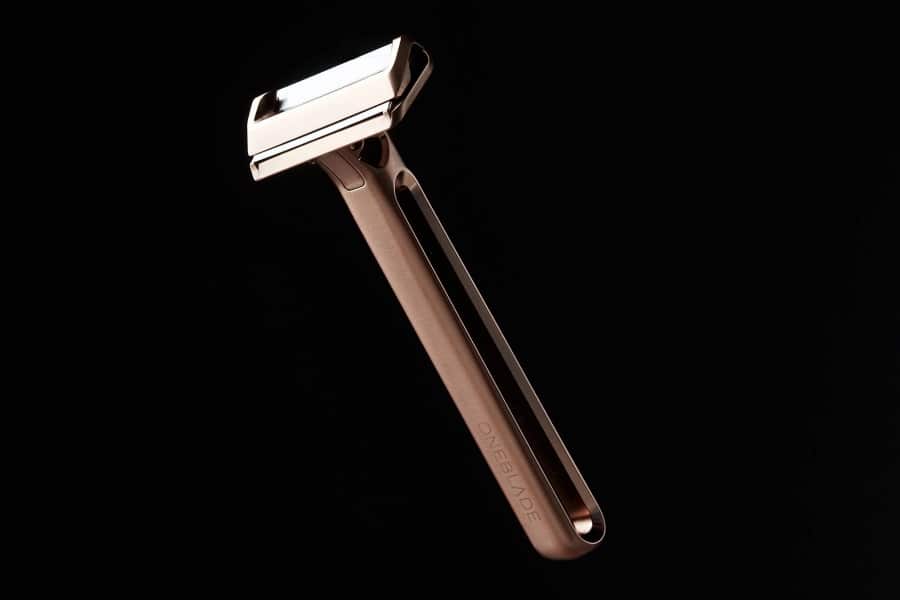 OneBlade Single Edge Razors
Upgrade dad's morning routine with a better version of every accessory currently found in his shave kit. Unlike an Oscar shave subscription, OneBlade favours permanency and tradition. The barbershop experience transfers over to the home bathroom thanks to the safe single-edged razor available in different materials to suit personal style or budget. Replacement blades are cheap, going for just under a dollar each – a small price to pay for what is said to be the most intuitive single edge razor on the planet. – $49 – $2,500
Buy it here (AUS) Buy it here (US)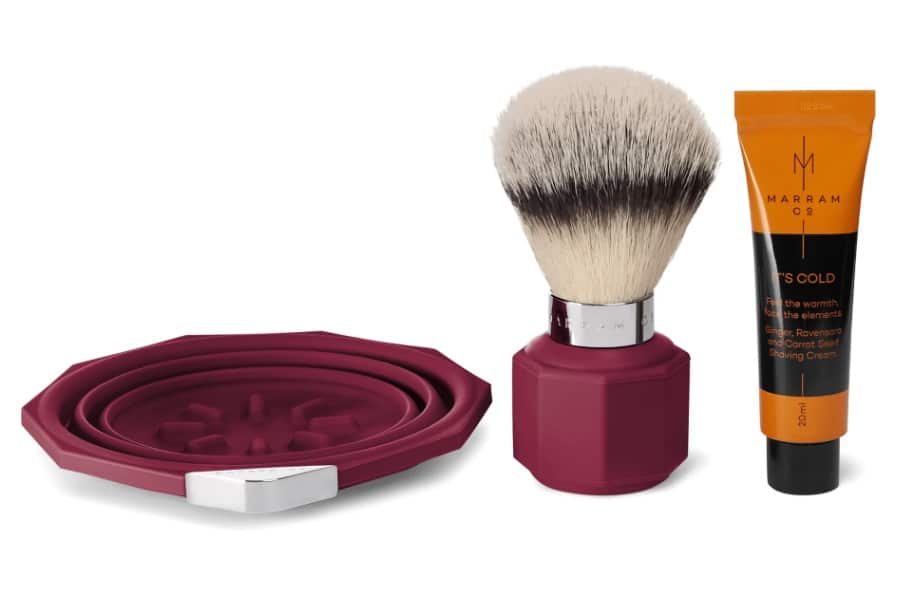 POP Travel Shaving Set
Marram Co's mission is to get every guy looking forward to his morning shave and hone their technique. That's why the POP shaving kit includes an easy-to-grip silicone shaving brush, a collapsible lathering bowl for easy storage and shaving cream made with organic essential oils, scented with Pine Needle, Balsam Copaiba and Fir. The zip-around case protects everything on the go. – $79
Buy it here (AUS) Buy it here (US)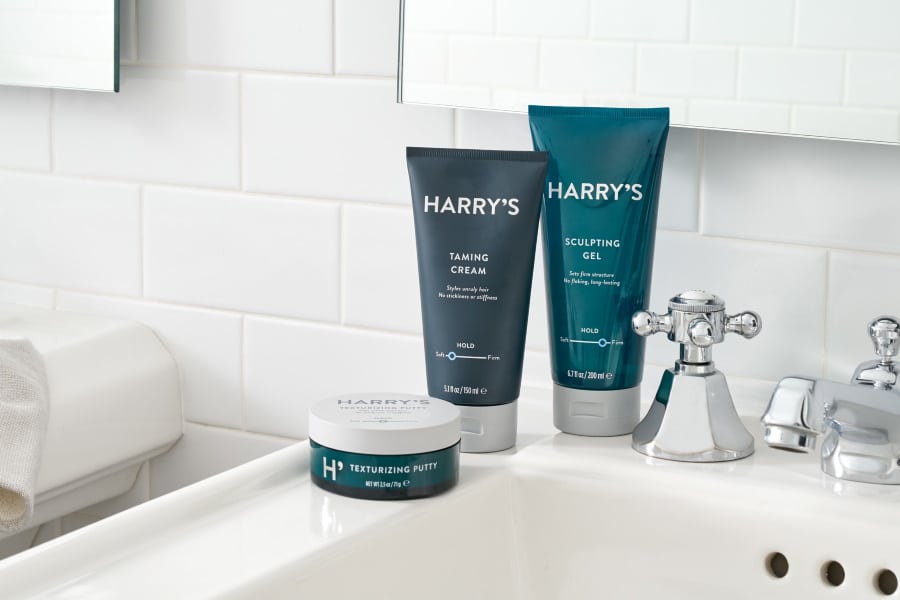 Harry's Hair Products
Harry's has expanded its range of affordable shaving products to include affordable haircare. The hair care collection only recently became available and includes Taming Cream, Texturizing Putty, and Sculpting Gel. As you might have guessed, given the names, the products are listed in order of softest to hardest hold. But before dad gets into styling, he needs to have a wash using Harry's two-in-one shampoo and conditioner. Even receding hairlines need a wash. – $8 – $22
Buy it here (AUS) Buy it here (US)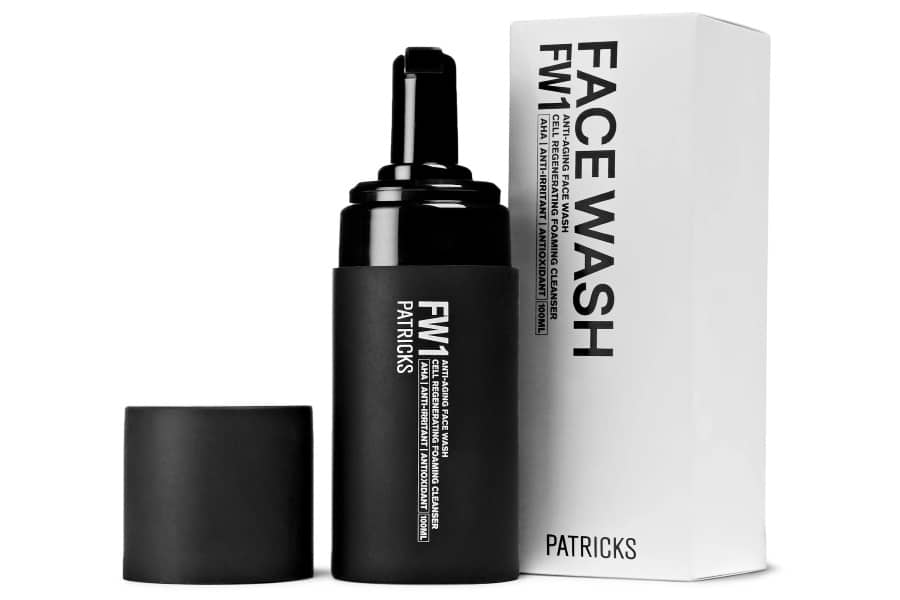 Patricks FW1 Face Wash
There needs to be an article written about Patricks' creative packaging, but for now, we're here to talk about what's found within. This 'FW1' cleanser is an anti-ageing foaming face wash formulated to soothe and protect skin while encouraging cell regeneration. It's also infused with subtle notes of Amber and Bergamot for a refreshing fragrance. Patricks promises no harmful chemicals and no BS, just science. – $50
Buy it here (AUS) Buy it here (US)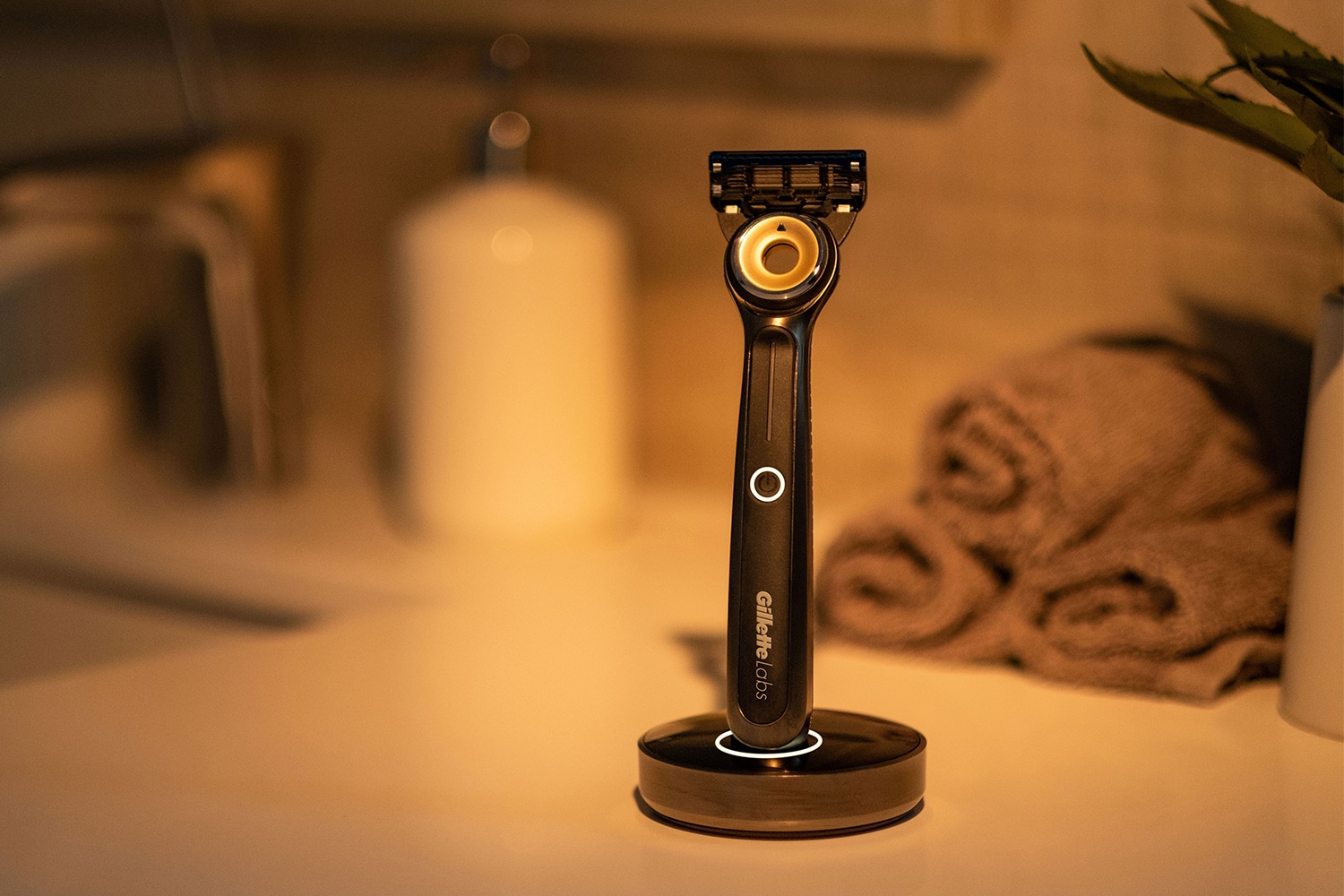 Gillette Heated Razor
A hot towel shave was once the kind of experience you treated yourself to on special occasions. With the Gillette Heated Razor at your disposal, it becomes an everyday experience. No grown man will argue with the singular bliss of warm and soothing comfort, especially when it's paired with a functional routine like shaving. So you could gift this heated razor to a dad, or you could keep it for yourself. We certainly won't hold it against you. – $200
Buy it here (AUS) Buy it here (US)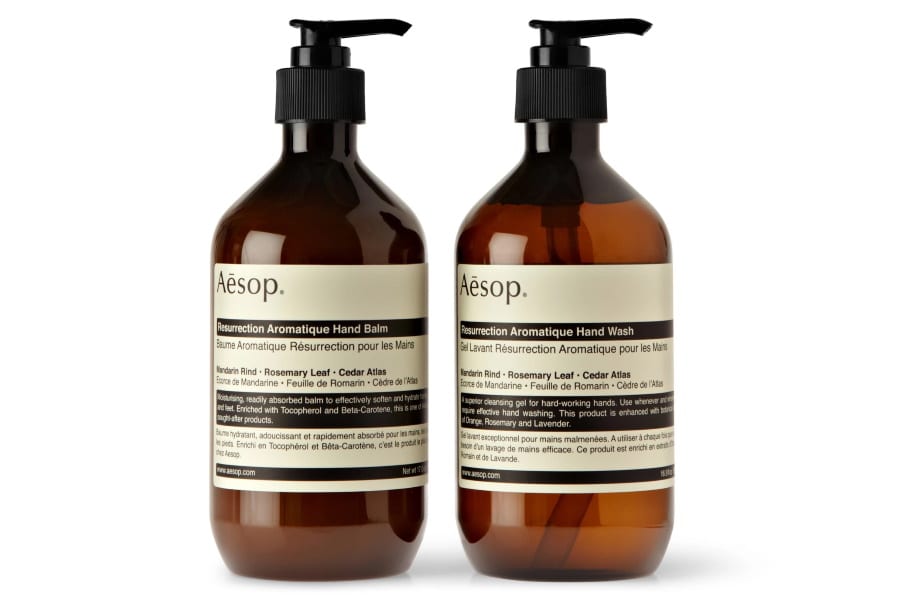 Aesop Resurrection Duet Hand Wash and Balm
This hand wash and balm kit from Aesop rolls right into any daily routine and is ideal for adding a touch of luxury to the bathroom. The natural, scientifically proven ingredients are perfect for both cleansing and hydration. They include refreshing Mandarin Oil and moisturising Shea Butter along with brisk scents of Lavender and Citrus. Suitable for all skin types, the Aesop duo is premium skincare, earning a position within the coveted MR PORTER Essentials range. – $125
Buy it here (AUS) Buy it here (US)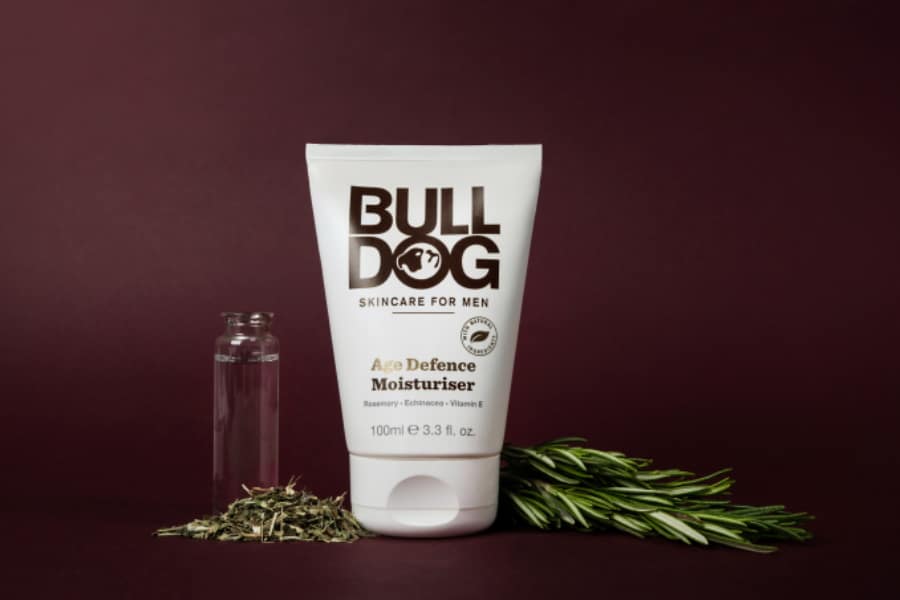 Bulldog Age Defence Moisturiser
The Age of Defense moisturiser is ideal for mature skin. Meaning, it's perfect for dads. Formulated with Rosemary, Echinacea and Vitamin E, Bulldog has bottled the fountain of youth. The moisturiser is said to reduce the appearance of fine lines and wrinkles after four weeks while leaving the skin looking brighter and less dull. Forget dad. I need this! – $10 – $12
Buy it here (AUS) Buy it here (US)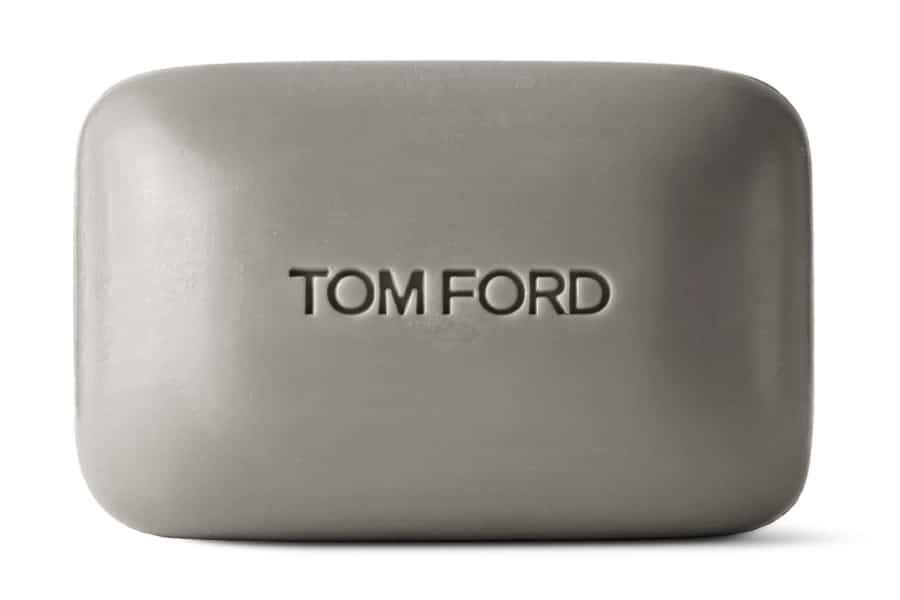 TOM FORD Oud Wood Bar Soap
Infused with Oud Wood – one of the rarest and most expensive ingredients used in perfumery, Tom Ford's luxurious cleanser goes way beyond a standard bar of soap. It has a rich, musky scent heightened by notes of Rose Wood, Cardamom, Sandalwood and Vetiver.
Here's a tip from Tom Ford: Work the hydrating formula into a creamy lather – the distinctive scent will last long after you step out of the shower. – $41
Buy it here (AUS) Buy it here (US)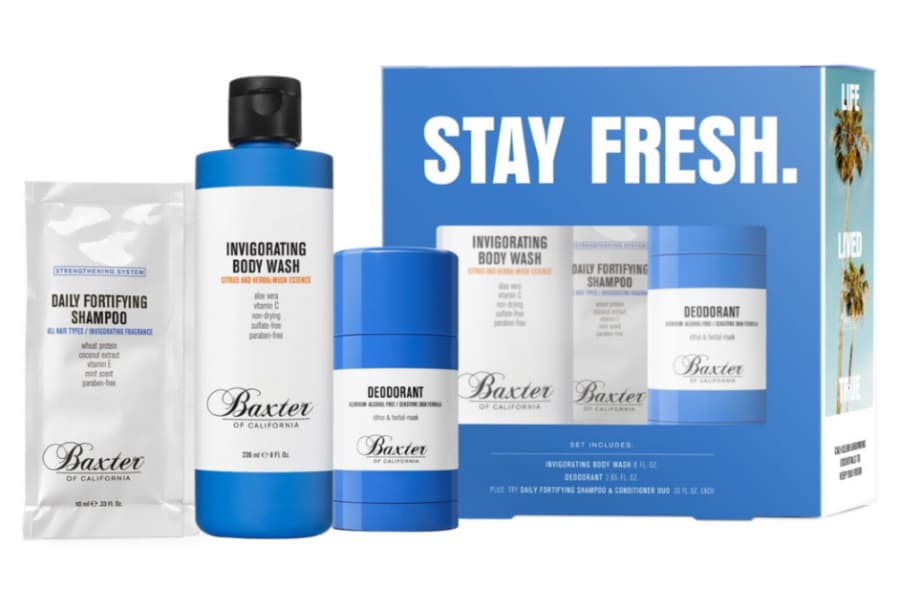 Baxter of California Stay Fresh Gift Set
Nothing says gift idea quite like limited edition products. The Stay Fresh gift set launched right in time for Father's Day and features Baxter of California Invigorating Body Wash and Natural Deodorant in the signature Citrus and Herbal Musk scent. There's also bonus single-use shampoo and conditioner packets inside. This is the perfect gift for the dad who needs help keeping it fresh. Baxter of California added instructions on how to use the products, but we're positive you can figure them out. – $25
Buy it here (AUS) Buy it here (US)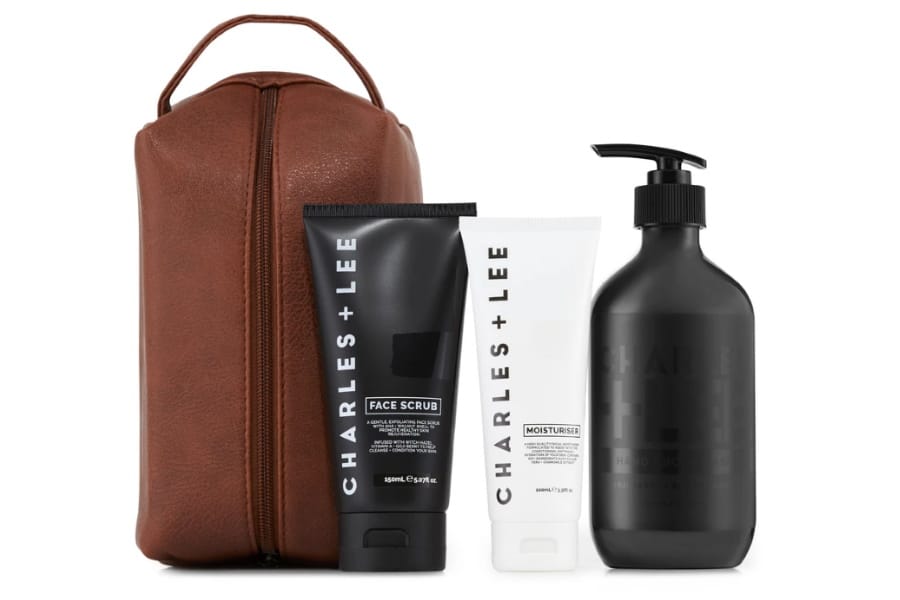 Charles + Lee Face & Body Basics
Give the old man a gift of style, simplicity and personal hygiene. Charles + Lee wants you to know this gift set will not earn the user a promotion. Nor will it help them face the boss after Friday night drinks. What it will do is equip the bathroom with a face scrub, moisturiser and body wash, which is more than enough. What sets this kit apart from the rest is the complimentary toiletries bag. – $40
Buy it here (AUS) Buy it here (US)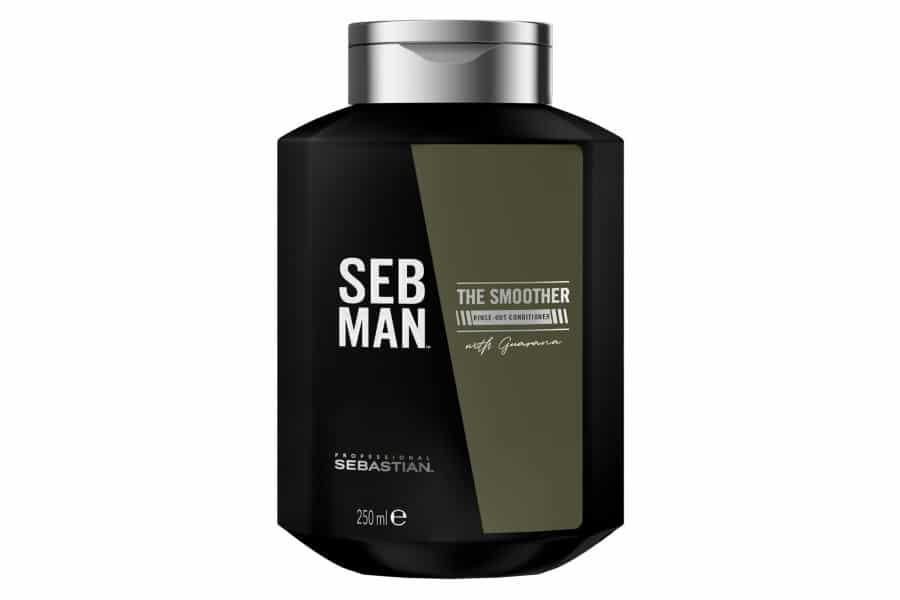 SEB MAN The Smoother Conditioner
SEB MAN introduces a new range of hair care, styling and grooming products for men who refuse to be categorised. One such product is the freshening rinse-out conditioner with a stimulating scent of bergamot and pink pepper. Made with guarana extract, you or the recipient is just a wash away from for moisturised, touchable hair, that's ready to style. – $25
Buy it here (AUS) Buy it here (US)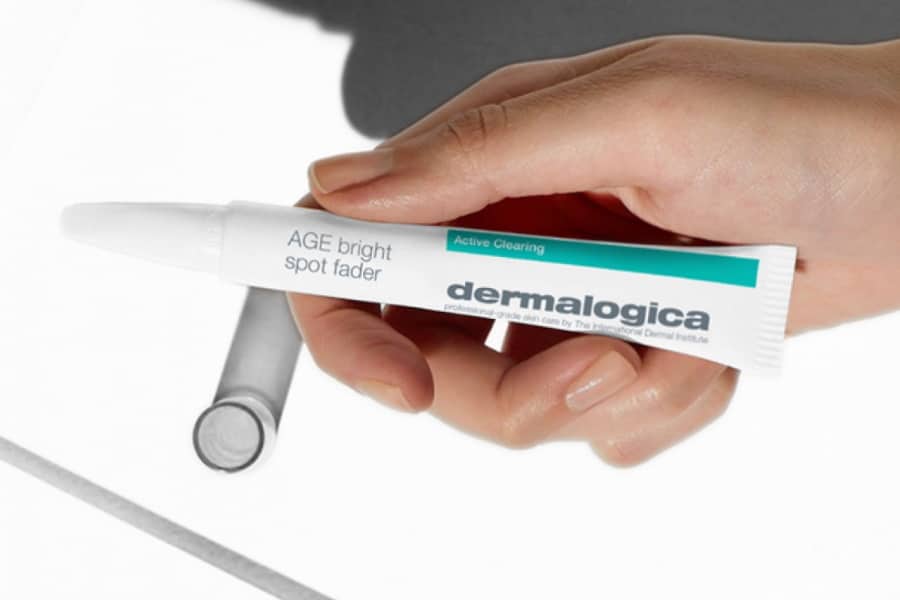 Dermalogica Age Bright Spot Fader
Here's another one that makes you look younger. The Age Bright Spot Finder is a two-in-one treatment that reduces the appearance of active breakouts and post-breakout marks while preventing signs of premature skin ageing. This handy product can even help improve uneven skin tone and lessen the appearance of scars. We're sure you know someone who would benefit from this product. Join the Dermalogica mailing list to take an impressive $15 off your first order. – $68
Buy it here (AUS) Buy it here (US)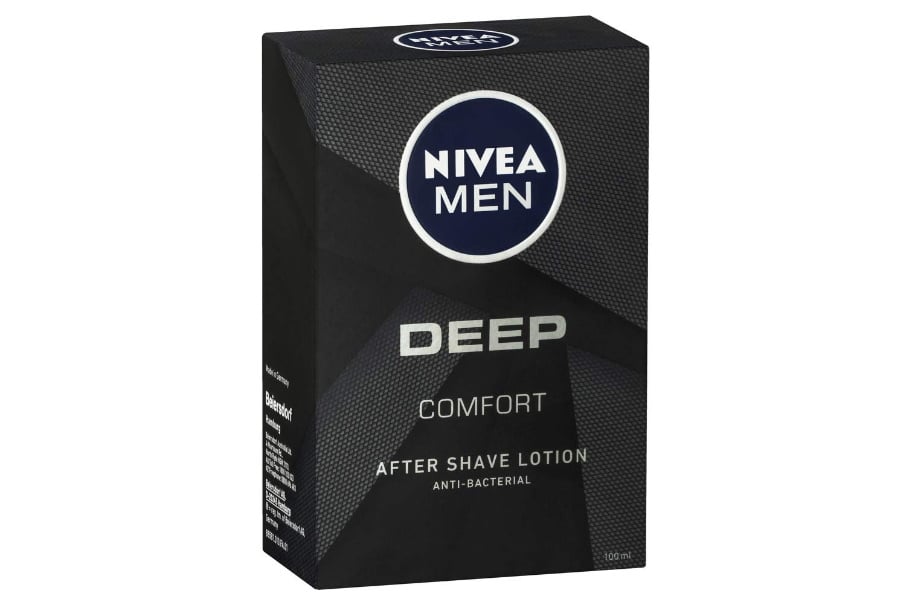 NIVEA MEN DEEP Comfort After Shave Lotion
We've provided you with plenty of razor inspiration, now here's your aftershave recommendation. This after-shave lotion from Nivea soothes and regenerates skin immediately, then continues to care for skin, protecting it from external influences that cause dryness. Things like the sun, wind, rain and changing temperatures. With Aloe Vera and Pro-Vitamin B5, this formula leaves skin feeling refreshed. Most importantly, it leaves skin cared for. – $26
Buy it here (AUS) Buy it here (US)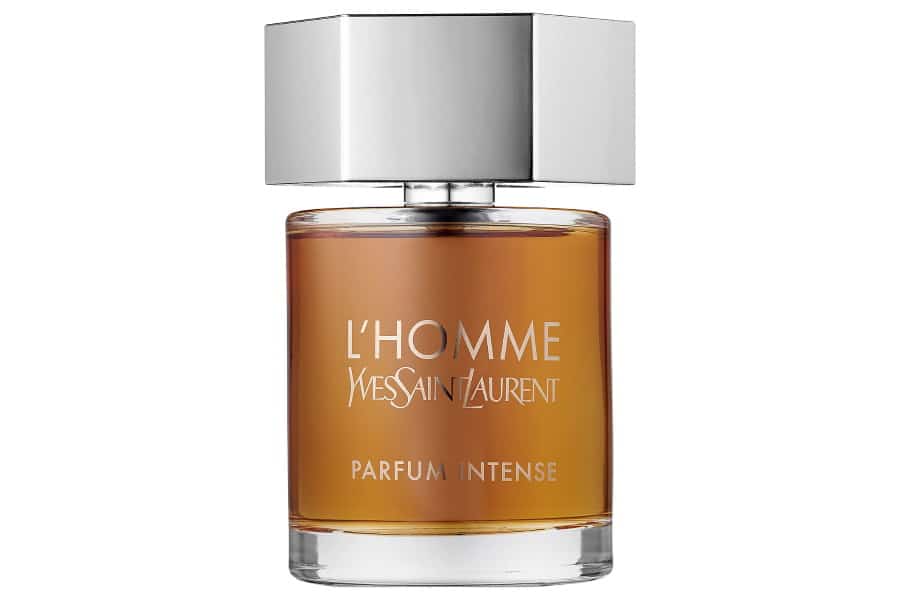 Yves Saint Laurent L'Homme Parfum Intense
The Yves Saint Laurent guide to smelling good. Step one: purchase L'Homme Parfum Intense. Step two: apply a small dose of L'Homme Parfum Intense to the wrist and neck. It's that simple. The new masculine addition from Yves Saint Laurent is a provocative blend of woody notes wrapped in a sensual suede accord. Expect hints of Italian Cedrat, Bergamot, White Pepper, Orange Flower and Violet Leaf, to name a few. – $80 – $140
Buy it here (AUS) Buy it here (US)
More Gift Guides:
Father's Day Gift Guide 2019 – The Music Lover
Father's Day Gift Guide 2019 – The Outdoorsman
Father's Day Gift Guide 2019 – The Fitness Freak
Father's Day Gift Guide 2019 – The Watch Lover
View all of our 2019 Father's Day Gift Guides