2019 Father's Day Gift Guide – The Luxury Lover
With Father's Day fast approaching, it's time to give back to the male influence in your life that, for or worse, shaped you into the man you are today. Our Gift Guide for the Luxury Lover goes far beyond socks and undies; even further than uninspired handkerchiefs.
This list is bound to contain the perfect gift for the dad who craves the finer things in life – the type of luxury items best added to the home once the kids have moved out. If any kids are still living at home, raise the valuables to the higher shelves. If there are any teenagers, be sure to lock up the liquor cabinet.
Note: Father's Day in Australia is on the 1st Sunday of September which is a different day to the USA and UK which is on the 3rd Sunday of June, but it doesn't mean you can't still shop the gift ideas listed below!
Related Gift Guides:
2019 Father's Day Gift Guide – The Outdoorsman
2019 Father's Day Gift Guide – Grooming
View All Gift Guides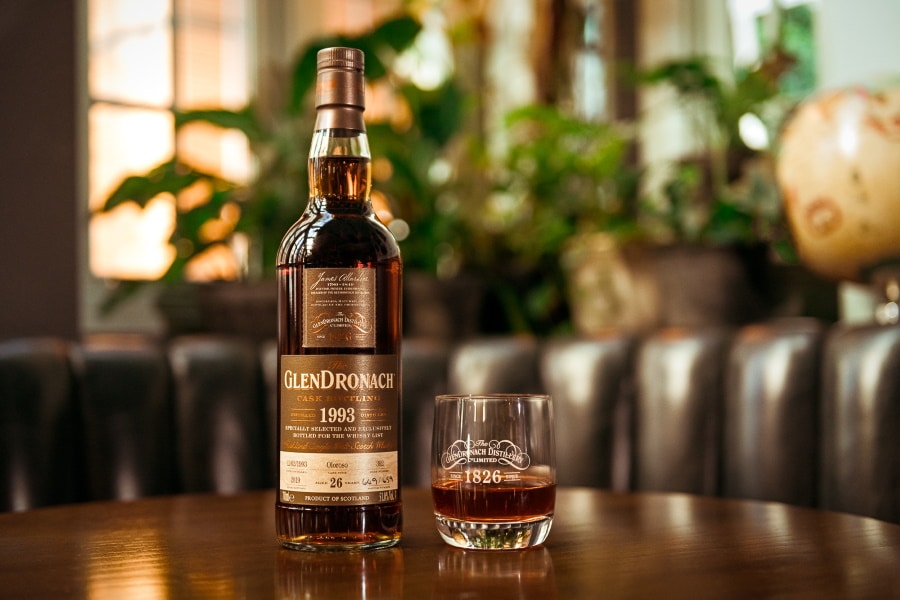 The GlenDronach 1993 Whisky
In Partnership with GlenDronach.
This 26-year-old single cask whisky showcases the many facets of GlenDronach style. Aged in a sherry cask, 1993 is robust, elegant, fruity and full-bodied. It's bottled at cask strength, is non-chill filtered and presented at natural colour. There are only 659 bottles available so it's bound to make the perfect Father's Day gift with limited availability and exclusive to Australia.
The colour is described as brown-tinged mahogany. On the nose, experience an oak-panelled room with baked gingerbread, old brandy and mulled red wine with chestnuts and game roasted on an open fire. On the palate, expect sherry oils and dates with angelica root and traces of coal dust from an open fire. – $700
Buy it here (AUS) Buy it here (US)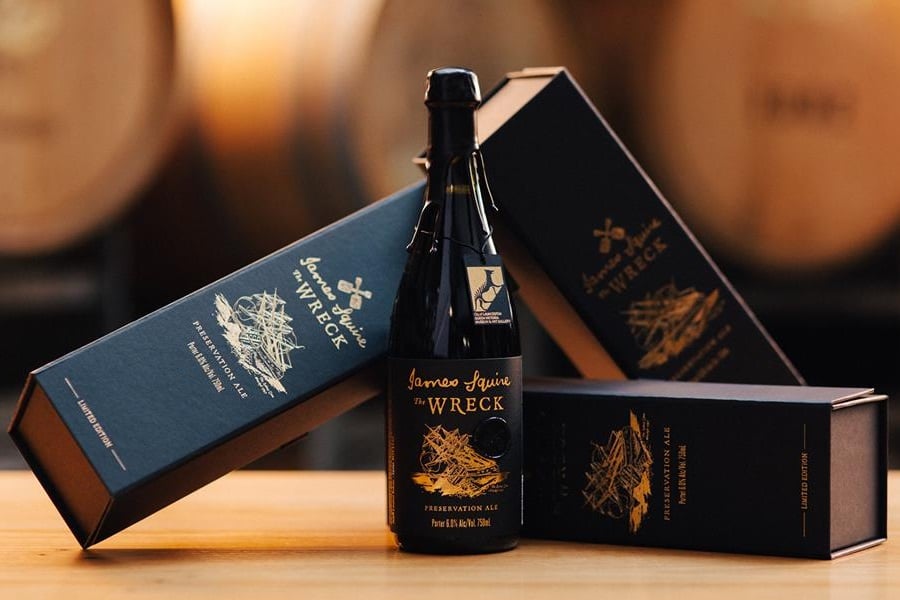 James Squire 220-Year-Old The Wreck Survivors Ale
The Wreck is the world's oldest surviving beer made new. It's resurrected from an Australian merchant Shipwreck which sank in the icy waters off Tasmania in 1797. The ship was named Sydney Cove, and its liquid treasure was reverse-engineered then brewed into a complex, yet smooth imperial porter. The beer is said to deliver earthy notes of blackcurrant and spicy cloves topped-off by a pleasant warming sensation.
The Wreck is scoring a limited bottle release in time for Father's Day and can also be found on tap at select James Squire Brewhouses. Why not shout dear old Dad a pint?

Buy it here (AUS) Buy it here (US)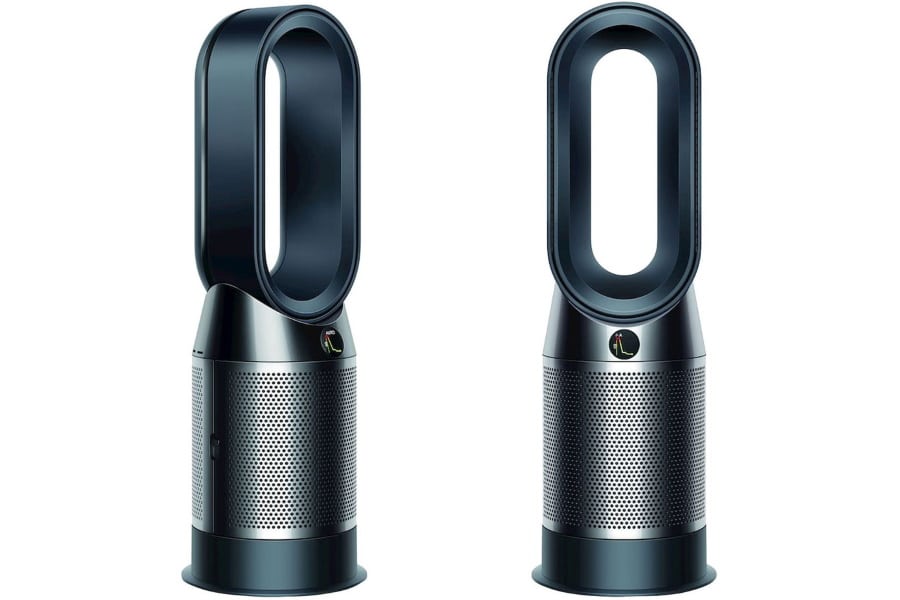 Dyson Pure Hot+Cool™ purifying fan heater
Improve your father's home life with this Dyson purifier all-in-one. This handy piece of technology detects and eliminates 99.95% of ultrafine airborne particles and improves air quality, which can benefit anyone who suffers through hay fever, asthma and allergies. But wait, there's more! The purifier doubles as a fan for summer then triples as a heater for winter. Connect to the Dyson Link app to monitor air quality in real-time, and the remote control ensures dad can stay comfortable with his feet up. – $899
Buy it here (AUS) Buy it here (US)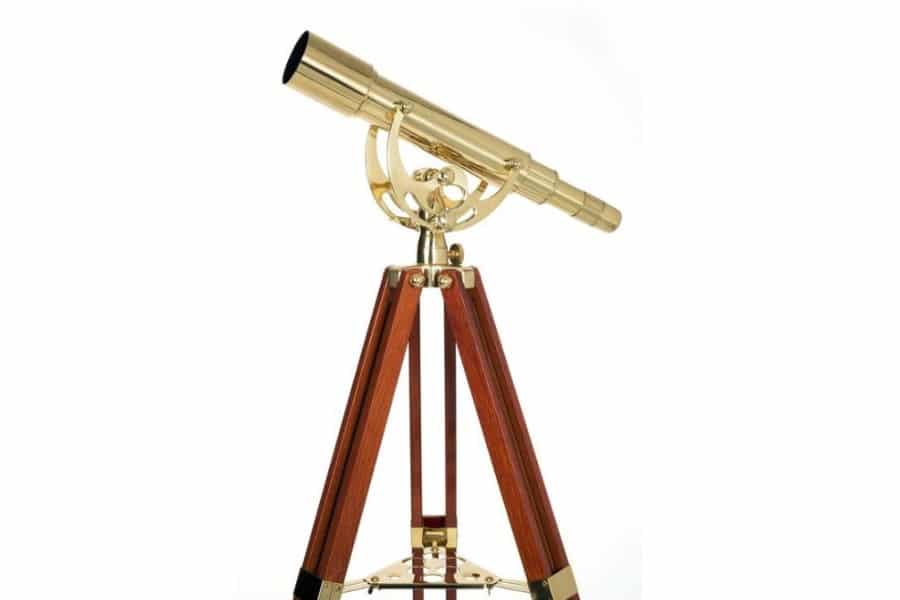 Celestron 'Ambassador' Telescope
When Galileo recounted his discovery of Jupiter's moons in 1610's Starry Messenger how-to guide, the astronomer also detailed his development of a 20x refracting telescope. This Celestron 'Ambassador' telescope is modelled on Galileo's design though it's significantly more powerful, boasting up to 45x zoom magnification and fully-coated 50mm glass optics. Crafted from polished brass, the telescope is set on a fully-adjustable red beech tripod and rotating cradle altazimuth mount. This piece would elevate the study or office of any budding stargazer. – $813
Buy it here (AUS) Buy it here (US)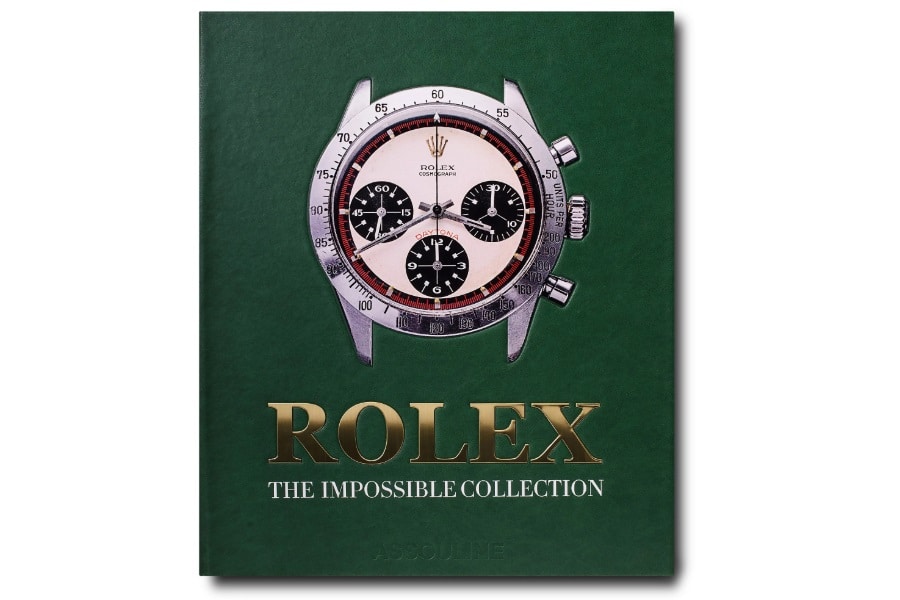 Rolex: The Impossible Collection
The exceptional Rolex watches presented within this 194-page tome are the most valuable and technically innovative models that Rolex has produced; including watches never seen before in print. From the first wristwatch dating to the early 1900s to an Explorer worn during Sir Edmund Hillary's expedition to the summit of Mt. Everest in 1953, these Rolex watches are sure to astonish collectors the world over.
Be sure to take in the glory that is the Rolex Submariner worn by Australian actor George Lazenby in the James Bond film On Her Majesty's Secret Service. – $895
Buy it here (AUS) Buy it here (US)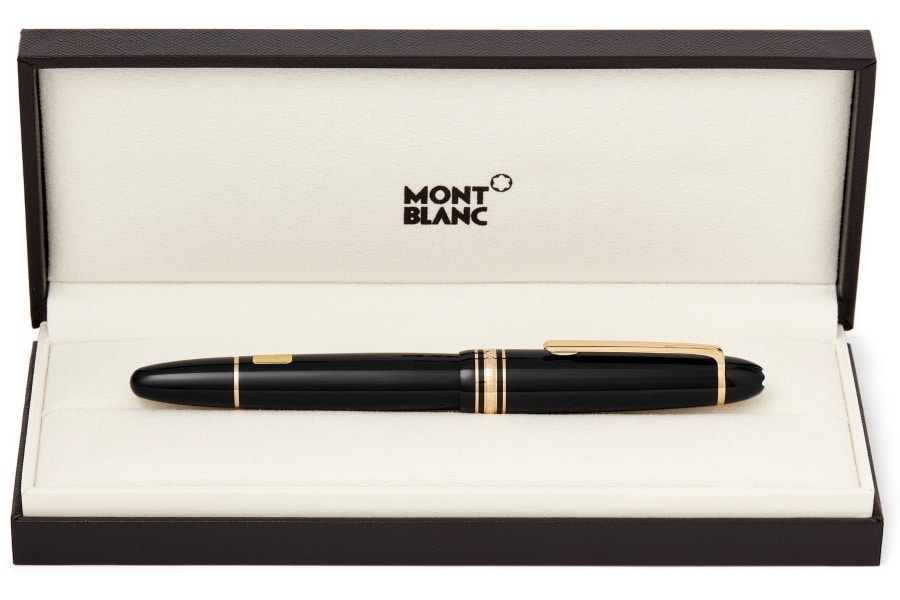 Montblanc Meisterstück LeGrand Resin And Gold-Plated Fountain Pen
Montblanc's 'Meisterstück' piston fountain pen or 'writing instrument' is the perfect gift for the father who still believes in the art of hand-written letters – or for the dad who can't wrap his head around smart technology.
Meticulously crafted in Germany from glossy black resin, the fountain pen is detailed with gold-plated inlays and topped with a hand-crafted nib. It comes in a sleek presentation box, which can take pride of place on a desktop. – $813
Buy it here (AUS) Buy it here (US)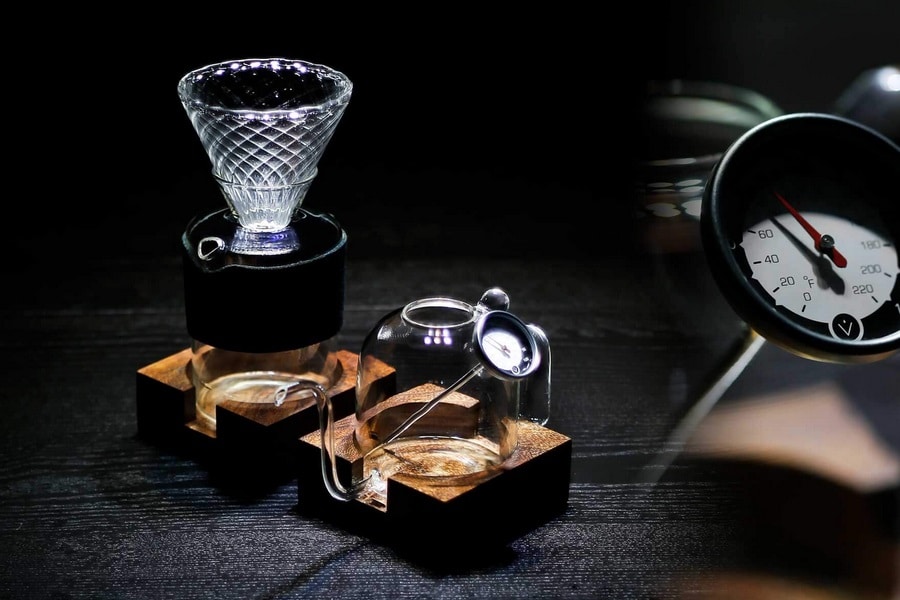 bi.du.haev MAAN Hand Drip Coffee Set
From the drip to the pour, coffee-making can be a ritual as enjoyable as the hot beverage itself. It's no secret that the quality of the brew depends on the equipment. That's why French design firm bi.du.haev handmade this luxury set which includes a glass kettle with a uniquely-curved spout that never spills, a diamond-patterned dripper, thermometer and Merbau wood stands.
This set is possibly too perfect for that morning coffee, so instead, dad could bring it out at when he's trying to impress guests. – $1,341
Buy it here (AUS) Buy it here (US)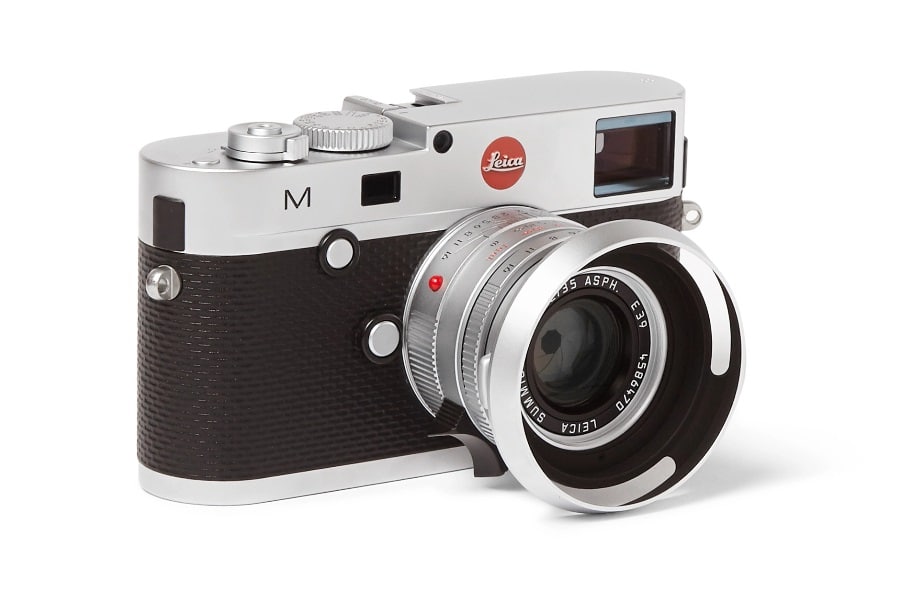 Leica M240 Camera
Leica's M240 combines a retro aesthetic inspired by the silver age of photography along with advanced technical prowess: like integrating a 24-megapixel sensor with a full 35mm format. Dad's skills will be elevated thanks to the 'Maestro' processor, which allows fast sequential shooting along with three focus methods for unrivalled sharpness.
This unique Leica model is made using bespoke textured-leather panelling, giving the classic design that sophisticated modern edge. It's available exclusively through MR PORTER. – $14,625
Buy it here (AUS) Buy it here (US)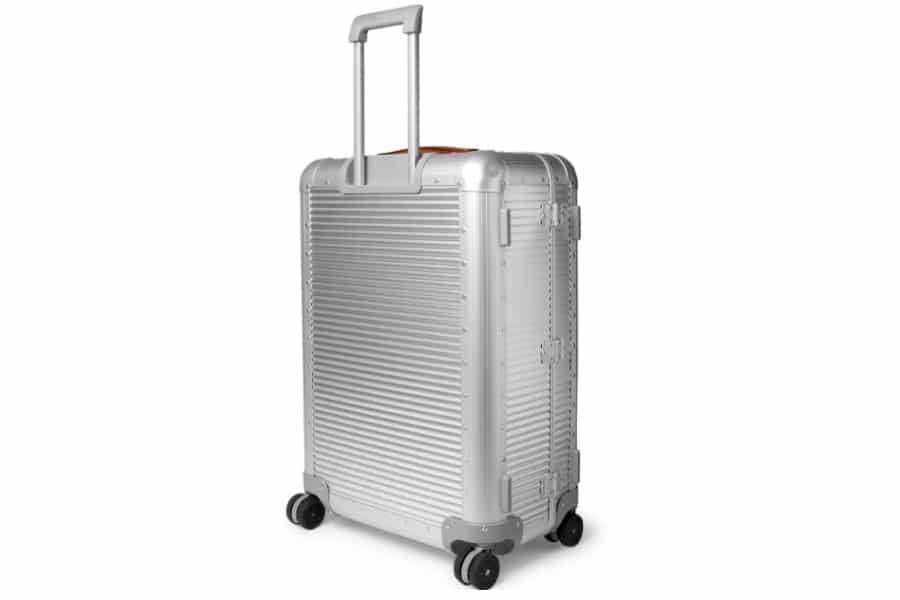 Fabbrica Pelletterie Milano 'Spinner' suitcase
Frequent flyers can rest easy knowing Fabbrica Pelletterie Milano's aluminium 'Spinner' suitcase is hardy and robust. All items within are bound to remain safe and secure no matter how rough baggage handlers treat the case. For peace of mind, the suitcase fastens with combination and butterfly locks that can be used with or without the padlocks included. Inside, dividers and leather straps encourage neat and tidy packing. Whether he's travelling for business or escaping the city, any father would appreciate the hell out of this suitcase. – $1,674
Buy it here (AUS) Buy it here (US)
Related Gift Guides:
2019 Father's Day Gift Guide – The Outdoorsman
2019 Father's Day Gift Guide – Grooming
View All Gift Guides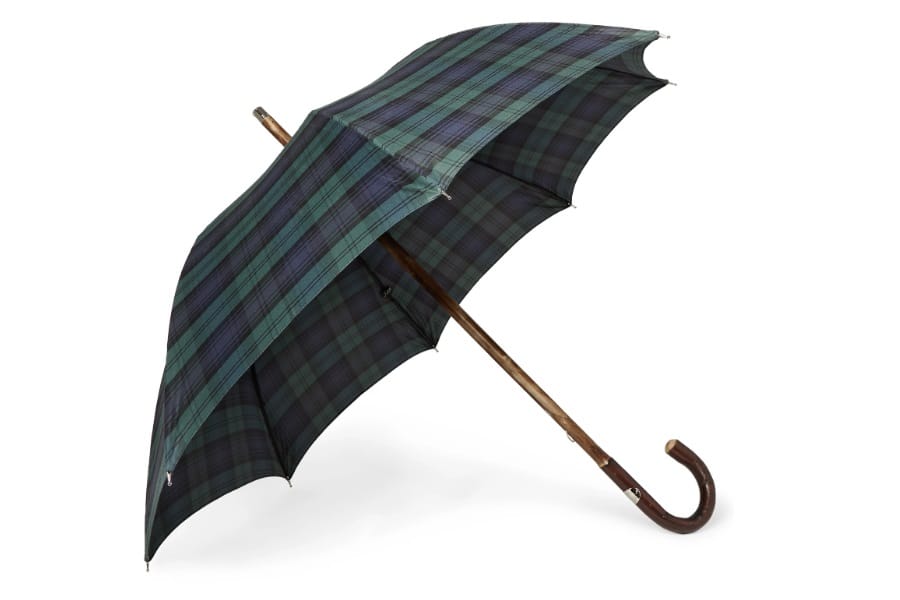 Francesco Maglia Wood Handle Umbrella
Mr Francesco Maglia is hailed as the king of umbrellas. The Italian designer has spent the last half-century crafting them by hand in his workshop outside Milan. Father's Day is the perfect time to finally nab one. Manufactured using the same techniques from the early days, this refined umbrella is made from a single piece of chestnut wood sculpted into the shaft and handle. The durable shell canopy is patterned with a green and navy check and features wind-resistant nibs for increased protection. – $4,07
Buy it here (AUS) Buy it here (US)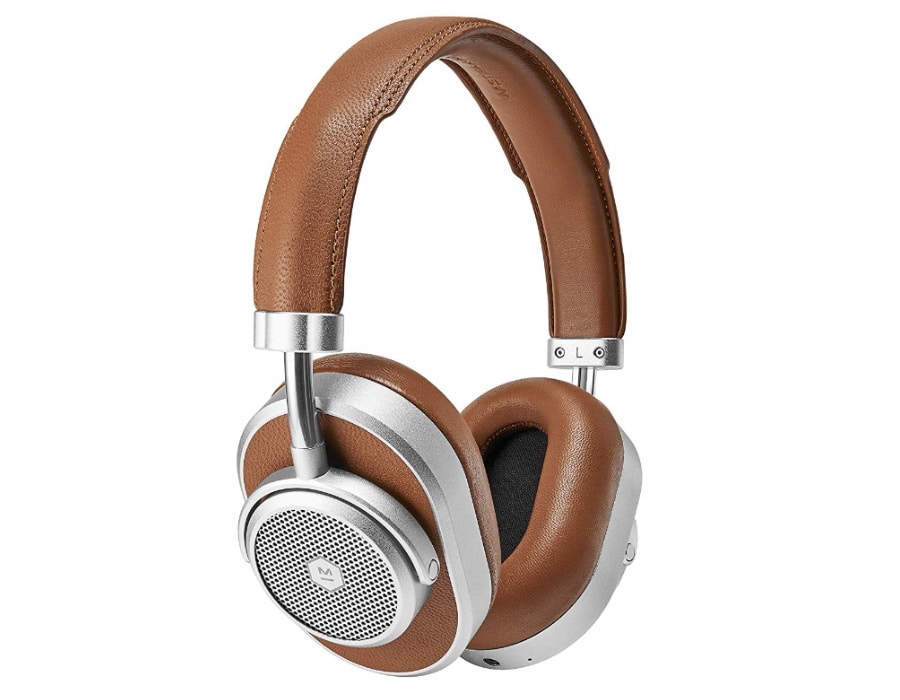 Master & Dynamic MW65 Active Noise-Cancelling Headphones
Master & Dynamic's most sophisticated noise-cancelling headphones begin by offering an elegant leather headband and matching earcups to complement all business and luxury attire.
Described as the ultimate companion for daily listening or travels, MW65 are also Master & Dynamic's lightest over-ear headphones. Weighing just 245 grams, they feature custom 40mm Beryllium drivers that produce an exceptional acoustic experience. Add an aluminium frame for strength, 24 hours of battery life and three-times the industry average Bluetooth range and these headphones comfortably reside in the upper echelon of portable audio. – $499
Buy it here (AUS) Buy it here (US)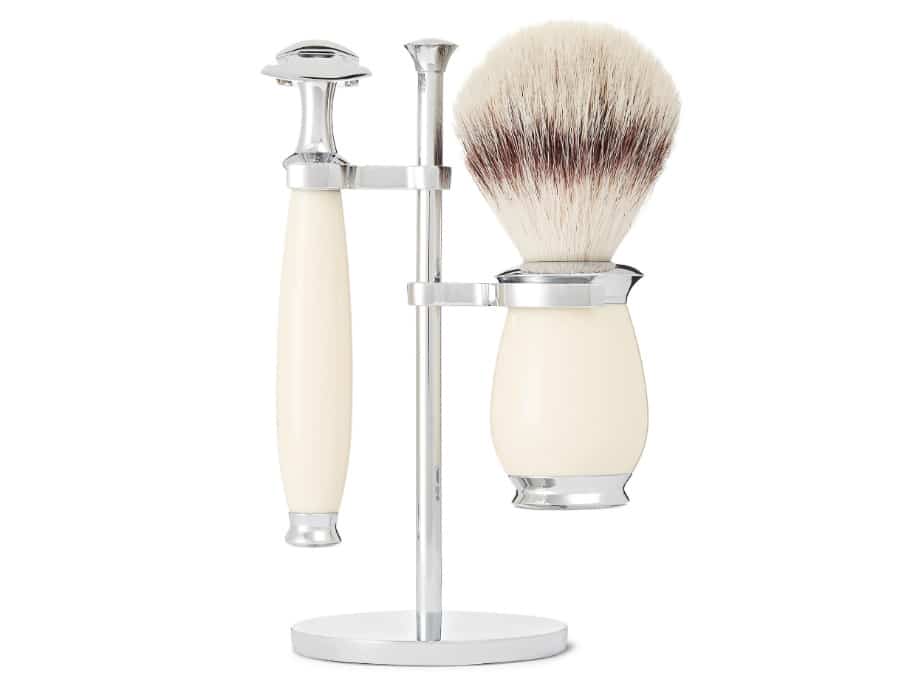 MÜHLE Purist Three-Piece Shaving Set
Legendary German brand MÜHLE has handcrafted premium shaving tools since 1945 and knows there's nothing quite like a clean shave. This purest three-piece set is made from polished resin and durable chrome and includes everything needed to take care of that stubble.
The easy-to-grip brush has vegan 'silvertip' fibres that are soft yet firm. The safety razor employs a stationary open-blade design for precise action while the sleek stand keeps them both neatly stored on the bathroom shelf. Even if dad sports a beard, he will appreciate a MÜHLE shaving set for tidying up the edges. – $272
Buy it here (AUS) Buy it here (US)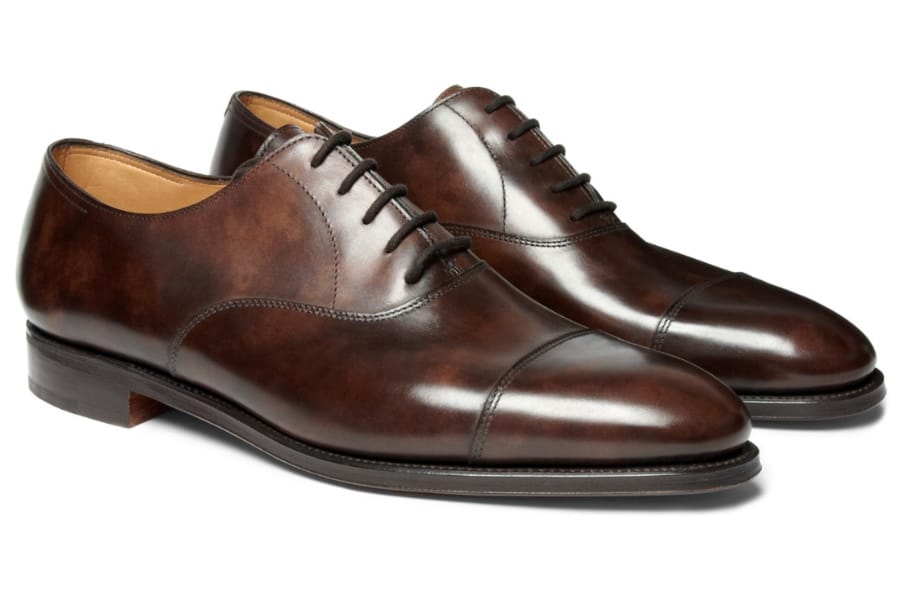 John Lobb City II Shoes
The John Lobb namesake has crafted beautiful shoes and boots for gentlemen since 1866. The clean, luxury design of these Oxford shoes is at odds with the complex, traditional processes that go into making them. With over 190 individual steps, many completed by hand, each pair is a unique example of John Lobb's superior craftsmanship. The slightly burnished-leather is selected for its smooth appearance and soft feel and should last a lifetime if cared for properly. – $2,600
Buy it here (AUS) Buy it here (US)
Related Gift Guides:
2019 Father's Day Gift Guide – The Outdoorsman
2019 Father's Day Gift Guide – Grooming
View All Gift Guides