AfterPay Founder Becomes Youngest Self-Made Billionaire in Australia
Cash is king and in a historic moment for Australia, Afterpay co-founder Nick Molnar is too. The 30-year-old is now officially the youngest self-made Australian billionaire.
Molnar has an estimated worth of around US$1.35 billion, thanks to his 8.5 per cent stake, comprised of 20.5 million shares, in the hugely successful buy-now-pay-later fintech company he helped start. In fact, it has been a monster year for Afterpay, which recently surpassed AUD$67 on the ASX. Not behd.
What's even crazier is how much the share price was worth back when COVID-19 first hit. Peaking at just AUD$34.82 at the end of January, Afterpay fell as low as AUD$8.90 a share in March before soaring to a staggering $75.05 on 21 July. Driven by a "flight to online spending" over the last six months, largely fuelled by the coronavirus crisis, Nick has come a long way since selling watches and jewellery on eBay in Australia. Now, he dethrones 31-year-old duo Melanie Perkins and Cliff Obrecht of the incredibly successful online graphic design platform Canva, also of Australian origin (oi, oi, oi!).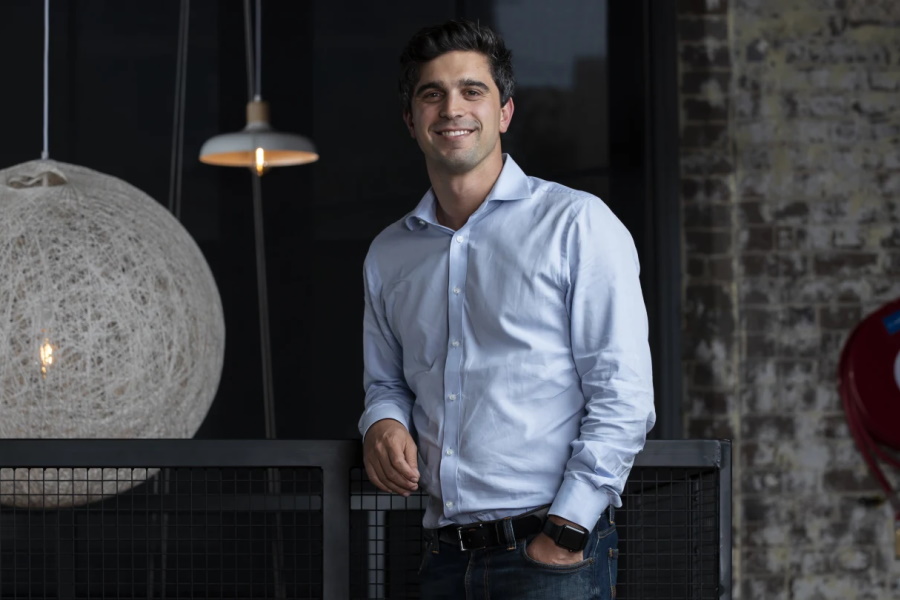 Nick and fellow co-founder Anthony Eisen recently cashed in on their booming success, selling off stock worth at least $127 million each as part of an $800 million capital raising to fund Afterpay's global expansion. Between the two of them, an eye-watering 2.05 million shares or about 10 per cent of their holding in the group will be sold at a minimum floor price of $61.75, a saving of 9.2 per cent discount to its July 6 close.
Planning to use the proceeds from the raise to capitalise on the significant growth brought about by the coronavirus pandemic, Afterpay will be focused on short-term international expansion as it wades the murky waters of Corona in the new financial year. According to the AFR, Nick's journey up the Financial Review Rich List is the fastest in its 37-year-history. Ranked only 194th last year with a $487 million fortune, both nearly fell off the list entirely when the share price tanked in March.
With the company pulling in a revenue of AUD$21.5 million, an AUD$10 million clifftop penthouse in Ben Buckler and nearly half a million ravenous customers, the sky is the limit for the young Australian.