80% of You Will Drink More Booze at Home Thanks to COVID-19 – Man of Many Survey
The amount of time Australians spend on the internet is set to increase, according to the latest research conducted by Man of Many in a survey of more than 20,000 of its readers.
The study revealed that while concern over the COVID-19 pandemic was high, the majority of respondents were already putting plans in place to increase remote working access and online capabilities. Of those surveyed as part of the study, 52 per cent confirmed they were likely to be working from home in the next two weeks. A further 43 per cent of respondents also indicated that as a result, their time spent browsing the internet, including social media would greatly increase.
You'll also like:
What is Social Distancing? Everything You Need to Know
Here's the Australian Government's Official Coronavirus Advice
Coronavirus: A Doctor Explains What You Need to Know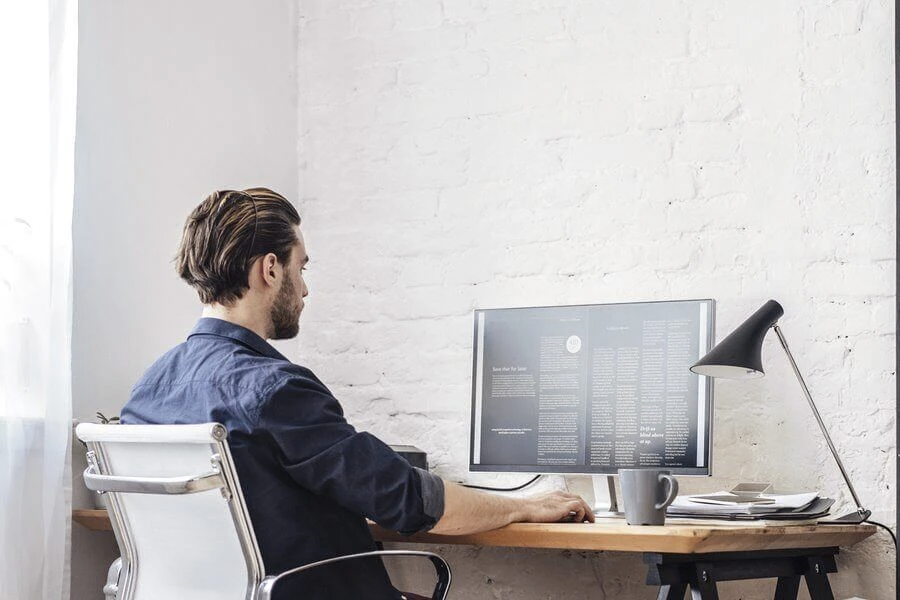 The results come after recent advice from the Federal Government called for precautionary measures, such as a ban on indoor-gatherings of over 100 people and outdoor gatherings of over 500 were implemented nationwide. According to the latest study, an overwhelming amount of Australians plan on following through with the advice, with 86 per cent of respondents noting they will abide by social distancing guidelines and a further 84 per cent reporting they would opt to drive rather than catch public transport. 
For the majority of Australians, the precautionary measures mean working from home and avoiding non-essential outings, such as trips to the pub or after-work drinks, but that isn't likely to damage the alcohol industry. Our study reported that 78 per cent of respondents were more likely to consume alcohol in their own home, with 34 per cent saying they are now more inclined to order from alcohol delivery services. A further 53 per cent also suggested they would be open to having friends over, rather than meeting at a third party venue. 
Surprisingly, dating apps aren't likely to face the same drop in patronage. Only 2 per cent of respondents said they were less likely to use the apps, with as little as 14 per cent reporting they were less likely to go on dates.
A major finding from the study was that the breadth of indoor activities Australians are open to was also likely to expand. Streaming and entertainment was an unsurprising focus; more than 75 per cent of those surveyed were already signed up to Netflix, with 64 per cent tuned in to Amazon and 35 per cent to Disney+. But it wasn't just television that Aussies are looking for to keep them entertained within the home. More than half of all respondents confirmed they were more likely to consider at-home fitness options over attending a gym or personal trainer. A further 33 per cent reported they were open to trying virtual fitness or app training in light of recent circumstances.
In fact, health and fitness emerged as two key factors for Australians. Thirty-one per cent of those surveyed reported they were more likely to purchase supplements and vitamins, with 18 per cent more likely to consider health insurance.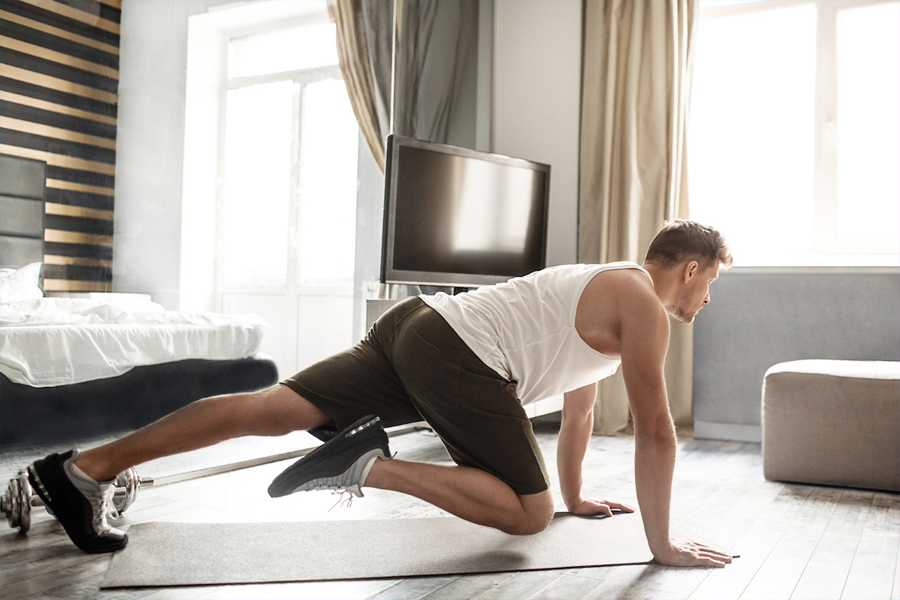 Where Aussies receive their goods and groceries was another sign of the times. Despite 28 per cent of respondents reporting they were more likely to use a meal delivery service such as Uber Eats or Deliveroo, only 11 per cent were more inclined to join a meal preparation service, like Hello Fresh or Marley Spoon.
According to the survey, the majority of respondents have enough supplies to last them for the next two weeks, however, that may not be enough. More than 43 per cent of those surveyed believe the COVID-19 pandemic will last for approximately three months. Twenty-four per cent believe it could stretch out to six months, with 11 per cent suggesting it could be a year-long recovery-time.
Among those surveyed, 79 per cent were male, with the largest age range represented being 35-44 years old, making up 22 per cent of total respondents. Following that; the age ranges of 45-54 and 65-74 each represented 21 per cent of total respondents, respectively, with 25-34-year-olds claiming 17 per cent and over 65s with 14 per cent.
The 2020 COVID-19 Buying Habits Study is an online survey of 20,000 people aged 18-plus, with all fieldwork conducted March 16-18, 2020. You can check out the full survey results below.
You'll also like:
What is Social Distancing? Everything You Need to Know
Here's the Australian Government's Official Coronavirus Advice
Coronavirus: A Doctor Explains What You Need to Know