Facebook Not Showing You the Things You Want? Here's How to Fix It
In universities across the world media and communications lecturers are all preaching one thing – print media is dead.
Here at Man of Many, we know this all too well. Much of our success and one of the reasons we even exist in the first place, is because of the meteoric rise of social media. Gone are the days of grabbing the newspaper from the bottom of the drive and no longer will you receive your latest issue of your favourite magazines in the mail. Today, the biggest distributors of news are Google, Facebook and Twitter.
So to that end, we've always used Facebook to share our favourite articles and top content with a network of readers and gear enthusiasts.  This all went well for a couple of years, before everything went a bit pear-shaped… dun dun daaa and along came the dark lord Zuckerberg and his nefarious right-hand man 'The Algorithm'.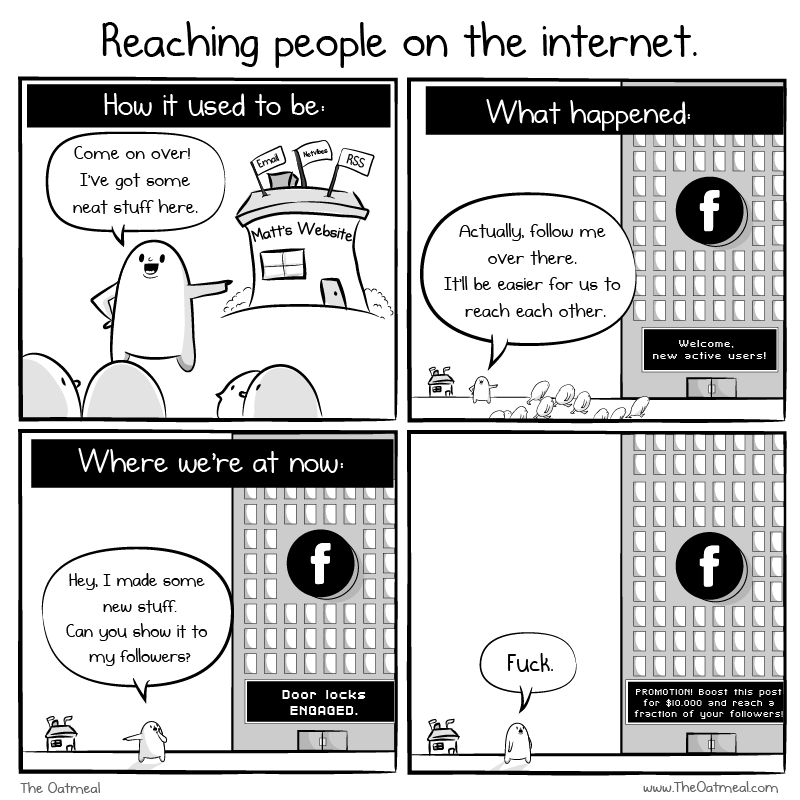 So What Went Wrong?
When it comes to this mystical algorithm – your  guess is as good as ours. The clever clogs over at Facebook have said, they've designed it specifically to "allow good content to rise to the top and allow users to have the most engaging experience possible on their platform". We decided to leave that last line in quotations for a good reason as it's much more a case of favouring profits over user experience and delivering what their users really want or that they have subscribed to seeing.
These days, Facebook has become a haven for memes, fake news, and advertisement for sex toys (you get those too… right?). Our point is, there's a whole lotta shit to dig through before you'll see anything you're actually interested in.
So, How Do You Fix It?
Well as much as we'd like to, calling up Zuck to give him a piece of our mind isn't really an option for us. But, there are a couple of things you guys can do to make sure you don't miss any of our content.
Here are some options:
1) Change Post Notifications to 'See First'
If you do have to use Facebook, tell it to throw some of our stuff at the top of your feed. You'll save yourself a scroll and stay across the latest from Man of Many.
2) Sign Up for Our Newsletter
Save yourself the hassle and sign up to our newsletter here. We'll send you all the good stuff straight to your inbox.
3) Bookmark Man of Many to Your Browser
You know that little bar at the top of your internet browser, throw us up there and it'll be the quickest way to find something to read while you're on the throne. You can even drag and drop the image above or this text here: Man of Many to your bookmarks bar.
4) Share Our Posts With Your Mates
If you do find something you love, give it a share. I'm sure your mates would do the same with you.
When all's said and done we really only write our content for one reason, you guys. We love our readers and we love doing what we do. Tell your friends, because if we do have to pay to promote this article the irony might kill us.
Follow Man of Many on Facebook