5 Simple Ways to Cut Back on Spending
We could all use a little extra money in pockets in any given circumstance, but it feels like this year, more than ever, the wallet is getting stretched. The rapidly changing working landscape is throwing job security out the window, making it hard for Aussies to achieve those simple goals they put forward a decade ago. Buying a house, raising kids or even going on a holiday are hard things to plan for in COVID-world, but they all have one thing in common; they cost money.
You'll also like:
How to Buy Stocks: A Guide to Investing for Beginners
10 Simple Steps for Buying Your First Home
Everything You Can Claim on Tax If You've Been Working From Home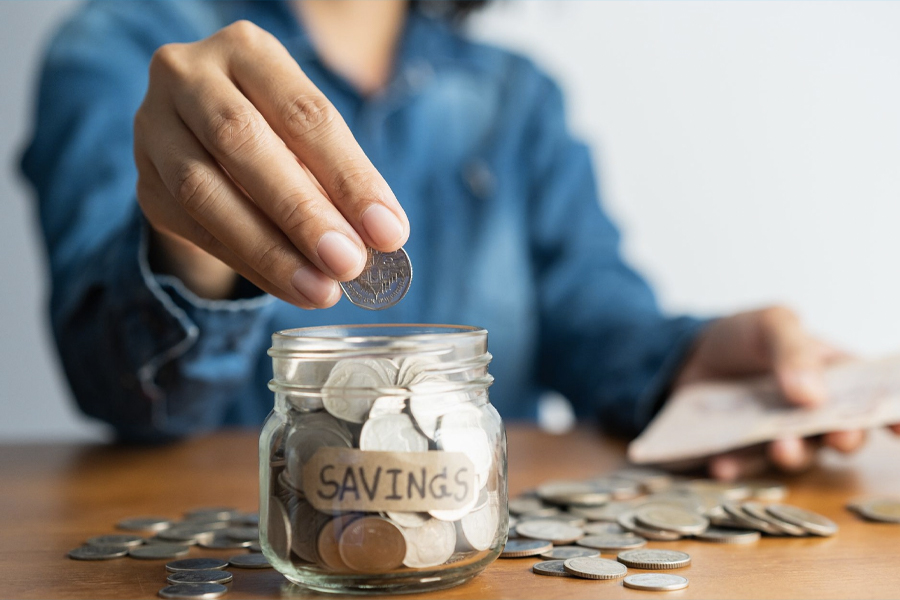 But it's not to say that all of those things are completely off the table, except for perhaps international travel. It is possible to achieve those goals, it's just the process of getting there might take a little longer and be a touch more challenging. "At this time of year many Australians will be reconsidering their finances and this year, more than ever, with the uncertainty of COVID-19 all around us people are looking for savvy ways to save money," Kristy Wells, general manager of car-sharing platform Popcar says. "Being in lockdown gave many of us time to reflect on what we really need in our daily lives from the weekly shop through to the way we travel."
According to Wells, the goals you may have put forward are not entirely out of reach. Instead, it pays to refocus your attention and reassess your purchasing decisions.
5 Simple Ways to Cut Back on Spending
Whatever your goal, whether it be a small as building a new deck or as expansive as purchasing a new home, the trick to achieving significant growth is having a handle on your savings. That doesn't mean become tight with your money, more so becoming smarter with it.
"There are many changes that we can make – big and small – which will add up to make a big difference in our savings," Wells says. We spoke with the guru to uncover five simple steps we can all take to refocus our attention.
1. Bring Back Pocket Money
It might sound trivial, but the premise of 'pocket money' has its merits. Rather than dipping into a larger pool of cash each time you buy a coffee or grab a bagel, it always helps to ration funds in advance. "It's the small, every day, purchases that can easily build up to become a constant drain on your finances," Wells explains "Another coffee, a pack of gum at the check-out or shouting a round at the pub are things we don't often factor into our monthly spending habits but it's these little things that can have a real impact on your finances in the long term."
To help combat excessive small transaction spending, think about how much money you want to spend on these items and allocate yourself some 'pocket money"'. "Place this cash in your wallet and monitor it throughout the week. I guarantee you will rethink how you spend once you see how fast your pocket money disappears," Well says.
Breaking out of your daily routines can be a powerful way to unlock instant savings. Make coffees at home, make your lunches for work and when it comes to transportation, look at where you spend money where you may not have to, like parking and tolls.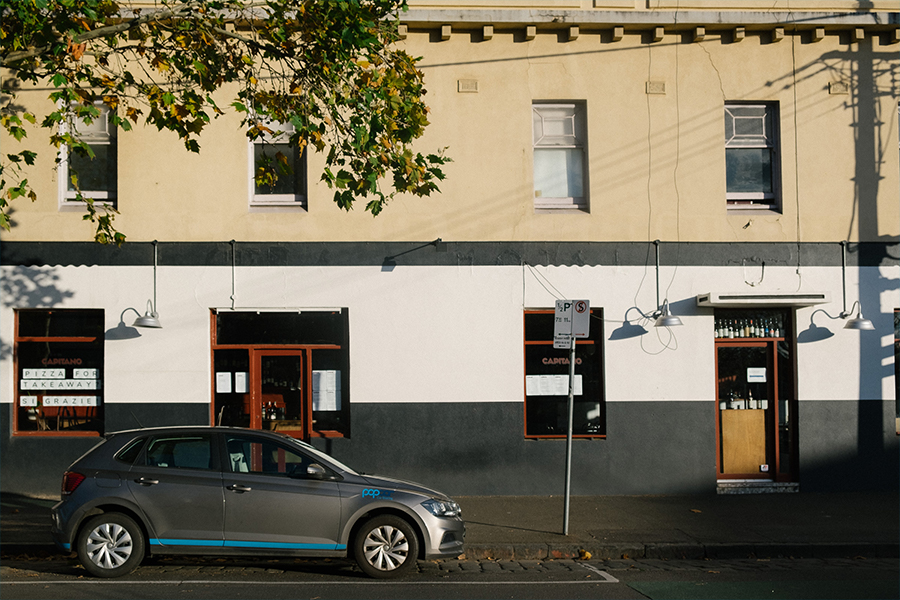 2. Reconsider If Owning a Car is Still Necessary
Outside of your rent and mortgage payments, car ownership will likely be your biggest expense. Between licences, insurance, registration and pesky parking fines you may incur, owning a car is not as cheap as the brochures make it out to be. "Whilst it can feel like an essential part of our lives as it gives us the freedom to go where we please, it is a pricey thing to own and maintain," Wells says. "The average car costs over AUD$7,232 a year (excluding any repayments) and worrying still, a large number of Australians use their cars for less than four hours a week."
Wells isn't alone in her thinking. Her company's recent study found that over half of Australians (51%) are worried about the price of petrol, car insurance (50%), and upkeep (48%).
"It's worth reconsidering whether you need to own a car (or a second car), especially if it is sitting on the driveway burning a hole in your pocket most of the time," Wells says.
3. Compare Your Living Essentials
Once you've knocked over the rent or mortgage, car insurance and food costs, you're likely to be hit with the living essentials bills. Every month we are forced into essential spending on things like phone bills, electricity bills and insurance policies. But when is the last time you took a step back and checked whether you are still on the best plan for your current situation?
"It's so easy to fall into the familiar trap and continue to use the supplier you've always used or stay on the plan that you've always had because you lead a busy life," Wells says. "Let's be honest, it's not the most fun way to spend your free time either. However, making the effort to set aside a rainy afternoon to jump on comparison sites to check what other options and offers are out there can save you a lot of money for no lifestyle change"
If you cannot find a lower deal it may be worth calling your current provider to ask if they can offer you a better rate or deal. If you don't ask, you don't get, and it could save you a few extra dollars which you can put towards your savings or your weekend plans.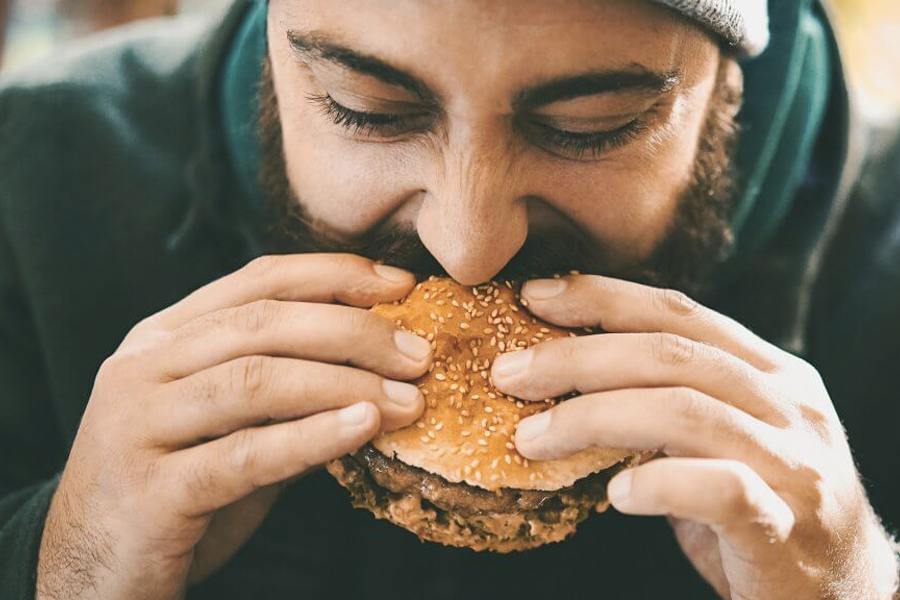 4. Plan Your Meals
Much like the late-arvo coffee run, we often find ourselves dipping into our disposable cash for a bite to eat. Sure, we all lead busy lives and it's easy to reach for your phone, but is it worth it? Taking a little time to pre-plan your meals and create a shopping list is not only going to save you money it is also proven to be better for the environment.
"Why not ease into it and plan your meals for one week, head to the grocery store and stick to your shopping list, " Wells says. "Never shop on an empty stomach as your willpower may waver in the treats aisle or you'll buy more than you really need and end up wasting food.
Another thing many people forget to consider is the cost of travelling to your regular grocery store. By minimising your trips, being prepared, and picking up everything you need in one big shop you can also minimise travel costs.
5. Reassess How You Get Around
"In these unprecedented times, we're all looking at the best way to travel to ensure we can maintain social distancing while minimising travel costs," Wells explains. "Public transport is adapting to the new normal but for many Australians, they are experimenting with alternative travel options, like hopping on a bike to get around while boosting their daily exercise or car and ride sharing with friends and colleagues."
With the cost of public transport continuing to increase, it is worth reassessing how you can get around safely and cost-effectively by planning your daily commute or weekends away and looking at all options to see what works best for you.
You'll also like:
How to Buy Stocks: A Guide to Investing for Beginners
10 Simple Steps for Buying Your First Home
Everything You Can Claim on Tax If You've Been Working From Home