So, you've got the will but not the know-how? The dream but not the can-do? Don't stress, every aspiring entrepreneur has found themselves at this stage. The lure of kicking the corporate door down is pretty much as good as it gets. But before you hit it big with that one good idea, you've got to have the grit to make it happen. So, where do you start? We've partnered with Squarespace to show you four easy ways you can launch that dream business.
Side Hustles
For most Aussies, the quiet comforts of consistent work allow you to skate on through unconcerned, but for some of us dreamers, it's simply not enough.
According to domestic reports, over 67 percent of us are working on a side project. Even crazier, one in three Aussies clock off from their full-time jobs each day and kick-start work on their real passion. It's safe to say we're a nation of doers and thinkers, and we aren't afraid to back ourselves. So, what's the next step?
1. Start with the Product
First things first, you need to understand who you are and what you sell. Without a killer product, your micro business is going to stay micro and that's where things get tricky. Even if you've already got the idea sorted and your website live, it's always worth refining and developing your product offering to make sure it fits your target market.
The biggest move in turning your side hustle into a real business is taking things online. Launching a professional website through a builder platform like Squarespace allows people to start viewing your product seriously, adding a level of authenticity to your operation.
It's not about coming up with the next iPad or re-inventing the wheel, either, simply about catering to consumer needs. Think about the people you want to target; what are the pain points that they encounter on a daily basis, and how can you address them? For example, Travis Kalanick and Garrett Camp – the cofounders of Uber – reportedly came up with the ride-sharing app in Paris after being unable to hail a taxi.
Above all else, the major difference between a side hustle and a profitable business is mindset. Play to your strengths, but make sure you're always keeping an eye on what people want.
2. Put Your Plan in Place
Whether you're a one-man operation fuelled by the sheer love of self-sufficiency or you aim to build out an empire, the most important step in turning your side project into a fully-fledged business is planning.
A quick stock-take will tell you how much revenue you are generating compared with how much time you're investing in the process. When you decide to scale up, you're going to have to make some hard decisions about your business and its structure, so lay the foundations well and build on your existing online presence accordingly.
According to an AMP study, 46 per cent of local entrepreneurs reported that money is the main thing holding them back from pursuing their side project fully. Start off by working out your actual operating costs. Take into account any registrations and licences you need, rent and utility costs, equipment and fit-out and working capital.
Once you've got that sorted, you're going to have to bite the bullet and visit an accountant. You may have the creative side down, but forecasting profit and loss, along with cash-flow projections? Better left to the professionals.
3. Build Your Online Presence
Now you're starting to think like a real CEO. It's time to add some credibility to the concept with a structured online presence. Let's face it, in the online world of today, your website is key to making sure your ideas, product and planning are presented in an approachable and aesthetically pleasing manner.
And with the influx in DIY options out there, there's never been an easier or more affordable time to build your own site. With options like Squarespace, you can choose a template that fits your side hustle or business and customise it to suit the needs of your customers. Rather than dropping a heap of time and a few thousand dollars into a site, you can create a professional-tier presence in no time and with no design or technical experience.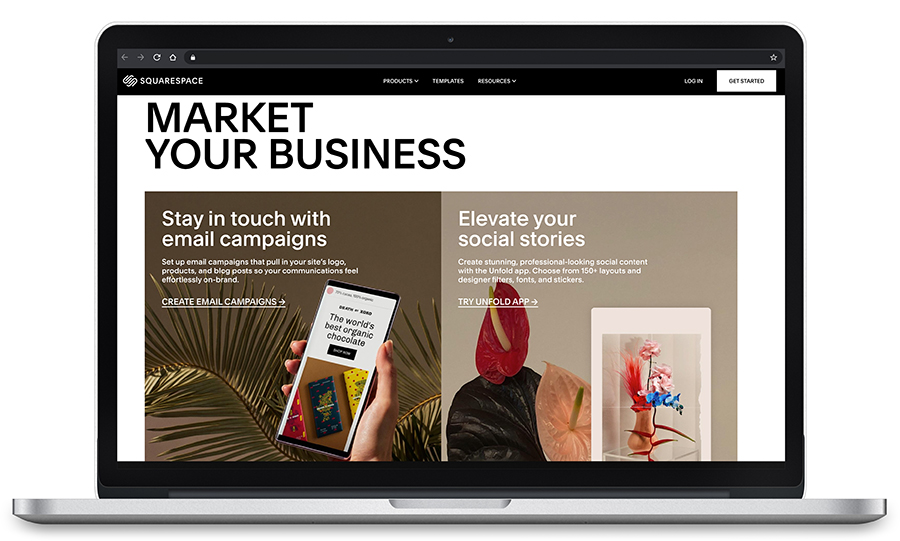 Take advantage of a free Squarespace website trial and use code MANOFMANY for 10% off your first website or domain.
Even better, there are a host of awesome tutorials available online to make the process easier. Want to kick start an e-commerce channel for your new clothing line? Maybe you just want to update your gym's website with new class timetables? The ability to get in and do it yourself is an invaluable asset, particularly for small businesses, where things can change quickly.
Integrating social media platforms into the website structure can also help you to build out a more immersive experience. Even small aspects, like sending thank you notes after purchase are key elements in cultivating tight-knit and supportive community. Throw in some landing pages, information on your product line-up and what sets you apart from everyone else, and you've got yourself a cosy, little home for customers to find you.
But once you have the site up and running, the real benefits come into play. Through dedicated online campaigns, you can start to build out your audience, with personalised offerings and basic marketing techniques. Using a website builder platform like Squarespace, you can easily factor these into your daily calendar and schedule campaigns to go live on certain dates, ensuring you never miss an opportunity to get your business front of mind. Black Friday, Cyber Monday, National I Love Horses Day, if it's important to your audience, your website is what will help you spread the word.
4. Be Up For the Fight
The biggest thing to remember in business is that nothing comes easy, it's why you do so much planning to begin with. But more than simply relying on things that have worked in the past, all good business owners must be resilient, and that means making the tough decisions.
If you've built out a dedicated community of customers who are passionate about your business and your products, traversing these challenging times is far simpler. Connect with them, through your (hopefully) bulging email subscriber list and see if those same pain points you identified earlier still ring true. If not, it's time to realign, reassess and revamp your website to suit. Luckily enough, it's just a click of a button.
Whatever Your Idea is, Launch it With Squarespace
If you're ready to take your bold idea and launch it, the next step is getting online. There's no substitute for visibility and with Squarespace's dynamic all-in-one platform, you can bring your business to the global marketplace.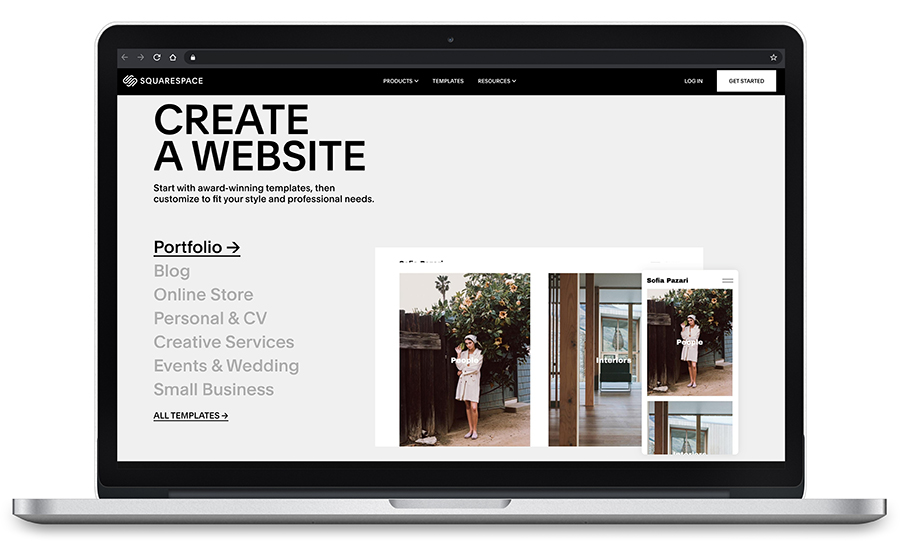 Whether you have experience in building a site, or you're completely new to the process, the easy user experience lets you create the site, claim a domain, sell online and market your brand. Even better, there's a free two-week trial, meaning you can try before you buy.
Head to Squarespace.com today for a free website trial and use code MANOFMANY for 10% off your first website or domain.