Italian Mother Reveals the 6 Things She Wishes She Did to Prepare For Lockdown
Some major Australian cities have already announced stricter lockdown precautions in response to the COVID-19 threat, and it appears the rest of the country will soon follow suit. The news comes other nations under duress made the difficult decision to reduce social activity on streets to mitigate the risk of contamination. In Italy, where the death toll has reached almost 5,500, leaders took the drastic measure to lockdown cities, keeping residents indoors. One such resident is Rome-based mother of two, Katherine Wilson. In a column posted to Insider late last week, Wilson said she regrets that she and other Italians had waved off warnings about the coronavirus, revealing the five things she wishes she did before lockdown.
You'll also like:
What is the Milk Crate Challenge? A Battle the TikTok Olympians Were Bound to Lose
39 Ways to Reduce Your Carbon Footprint
Simple Income Tax Calculator for Australia (ATO)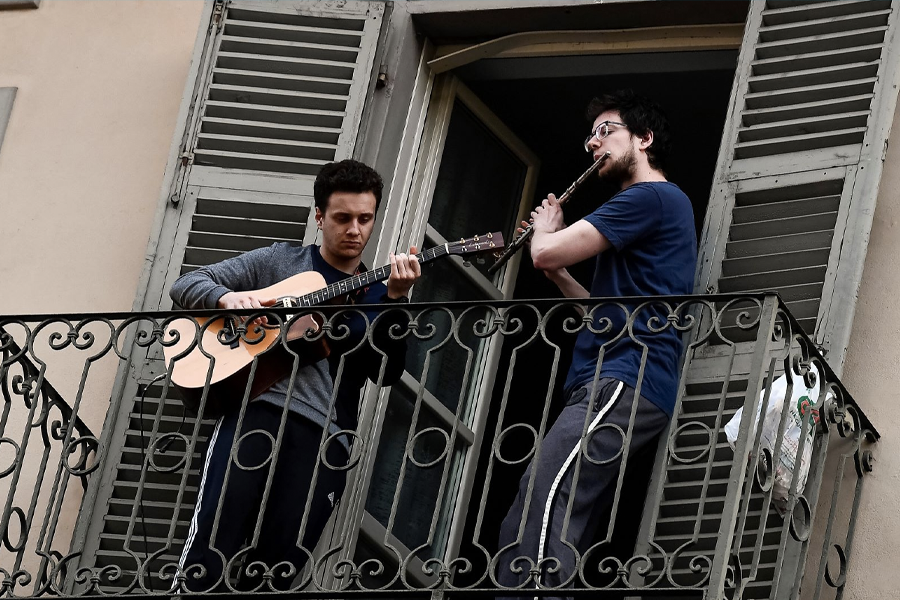 1. Keep Your Children Home
Here in Australia, the discussion surrounding schools has been causing confusion and controversy, however, Wilson suggests the answer should be simple. "The only thing that could have saved – or mitigated – this tragedy in Italy is social distancing," she said. "I'm not talking about a high five instead of a handshake, or grandchildren not hugging their grandparents. I'm talking about not being in the proximity of another human being who is not your immediate family. This is the only available and effective measure to help slow the transmission of the disease."
2. Don't Pay Attention to What Other Parents are Doing
As a parent, it's easy to compare yourself to your fellow mums and dads, particularly in response to growing fears. Rather than focusing on what everyone else is or isn't doing, Wilson said it's critical that you take all necessary precautions. "When your teen complains that other parents are letting their kids go out and party, your reply should be something along the lines of "Where are my Beats?" Tune him or her out. If in a few weeks reality reflects that you were too conservative, then Hallelujah," she told Insider.
3. Forget Screen-Time Limits
Like all of us under any kind of social distancing protocols, kids need entertainment too. For those parents that limit screen-time for their kids, now isn't the time to uphold those restrictions. "Global technology gave this virus the possibility to travel at the speed of light, and it also gave us Netflix," Wilson said." Nobody is expecting you to entertain or stimulate or engage with your children at all times when there is a global pandemic. It's OK, if for now, biology class gets replaced by Instagram and TikTok. Just accept it."
4. Shop Responsibly
Just like Prime Morrison said, Wilson believes that there is no reason to hoard supplies. "In Italy, even now, we are still allowed to go to the supermarket every day if we need to, and the shelves are full. Instead of stocking up on toilet paper, buy food that you've always wanted to cook but never had the time. In lockdown, you'll have the leisure to let things simmer, soak and rise."
Guide: How to Make Homemade Hand Sanitiser
5. Keep Your Family at home, Together
Now that certain aspects of our society are being closed to the public, the role of family members is more important than ever. Wilson said even if your child is travelling or studying elsewhere, you must have them return home as soon as possible. "You never know what transportation bans are going to be instituted, or when. If you can, drive rather than take a train or plane," she said.
6. Don't Read COVID-19 Updates Obsessively
It's easy to fall down the rabbit-hole of coronavirus updates while trapped in lockdown. If you spend too much time obsessively reading about the life-threatening impacts that the virus can cause, it's likely to add unnecessary stress and anxiety to the already-difficult situation. "As you're likely already aware, this pandemic can become addictive and horrifying. Reading about it can cause you undo added stress and anxiety, and encourage you to envision apocalyptic scenarios. Instead, focus on what we can do that's actually effective – wash our hands, take care of our health, and stay at home."
Lockdown Advice
There's no denying the COVID-19 pandemic has already altered the path of modern civilization, but for how long and to what degree is still largely unknown. As Australia and indeed other parts of the world roll out extensive lockdown measures, it's important to remain calm, diligent and informed. Pay attention to media reports and follow the directions of our leaders, the last thing we want is another Bondi Beach disgrace.
You'll also like:
Australians Can Now Buy CBD Oil Over the Counter
80+ Short Inspirational Quotes for Motivation
What are Sydney's New Freedoms? A Complete Guide to Sydney Restrictions