Last-Minute Ways You Can Support Movember This Year
Summer may be rolling in faster than we expected, but there's still one lingering subject that we need to address. Before you get on the beers and hit the beach for a well-deserved surf, take stock of the situation and reflect on the year that has been. With so much turmoil and unrest hitting our newsfeeds on the daily, there's never been a more important time to focus on mental health. There's also never been a better time to get involved with Movember.
You'll also like:
The Most Important Conversation You'll Ever Have
Movember's MONOPOLY Street Art Edition Gets Reimagined Again
Movember's $3.5 Million Challenge to Battle the Isolation Blues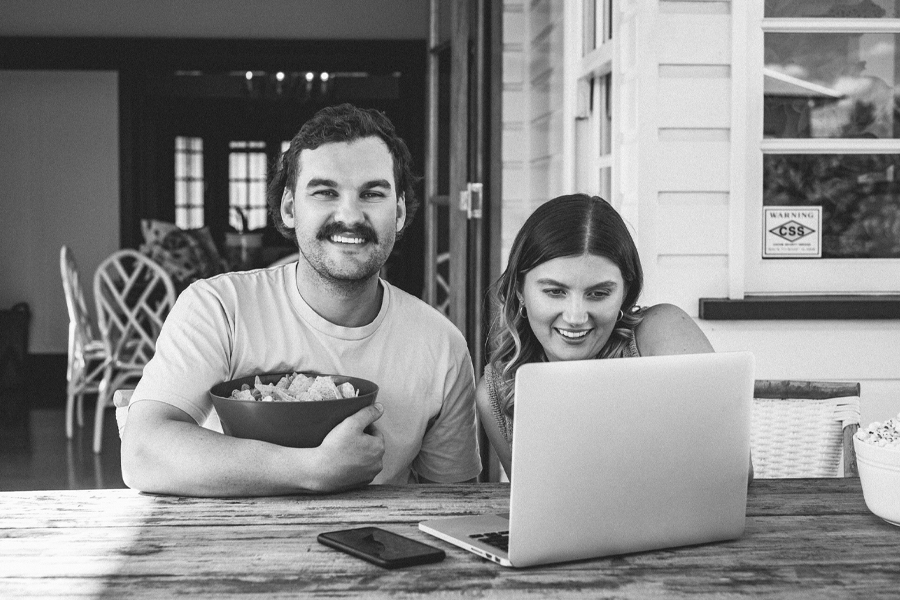 Movember in 2020
Tackling men's mental health on a global scale, the annual movement has once again reminded us of the need to do more; to stand up and support. But while November is coming to a close, the fight is far from over.
"While things are now looking up here in Australia, we know 2020 has been a very tough time for many guys," Movember Australia country director Rachel Carr tells Man of Many. "We're not out of the woods yet, and the wide-ranging effects of COVID-19 – from unemployment to uncertainty – will be sticking around for a while to come. So check in on your mates, your dad, your grandad, your uncle. A lot of men won't let on when they're struggling, and often you need to reach out and ask before they're likely to open up."
It's been a strange year, no doubt. Earlier in 2020, Movember completed a global study carried out by the Social Research Centre which proved some troubling statistics. Over half of Aussie men (52 per cent) reported that no one asked how they're coping during the COVID-19 pandemic, with 23 per cent of men stating their mental health had worsened in the first six weeks of the pandemic, and 30 per cent noting increased feelings of loneliness.
It's an uphill battle, for sure, but initiatives like Movember have helped to fill an important gap in the social structure. Now, more than ever, we're seeing men put mental health first, both within themselves and their immediate circle. In fact, the project has become about far more than just a bit of bumfluff.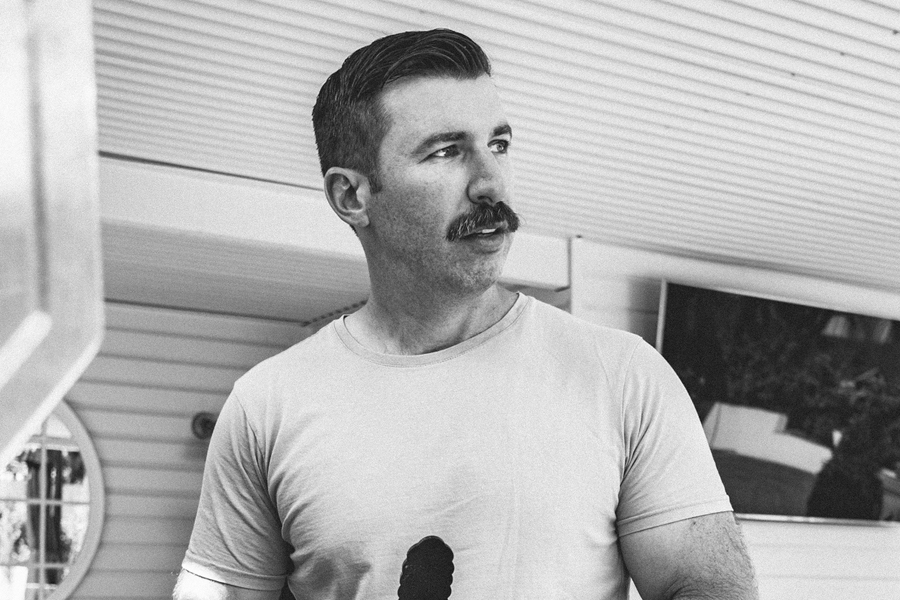 "This Movember, we've seen 62,000 Aussie upper lips become the proud bearers of fully-fledged (ok, some of them are still a bit patchy) moustaches," Carr says. "From our estimates, that's an impressive 37 million moustache follicles or 472km of hair grown."
In total, more than 85,000 people registered in 2020 to raise funds and awareness for men's mental health and suicide prevention, prostate cancer and testicular cancer. In addition, around 9000 Australians of all ages opted to Move for Movember, committing to walk or run 60km over the month, and together covering a massive 540,000km.
"Considering everything that's been thrown at people this year, we're blown away by the support Movember has received," Carr says. "However, the road ahead is still filled with uncertainty, anxiety, financial stress and job insecurity. For those with mental health conditions, these times will continue to present significantly difficult challenges."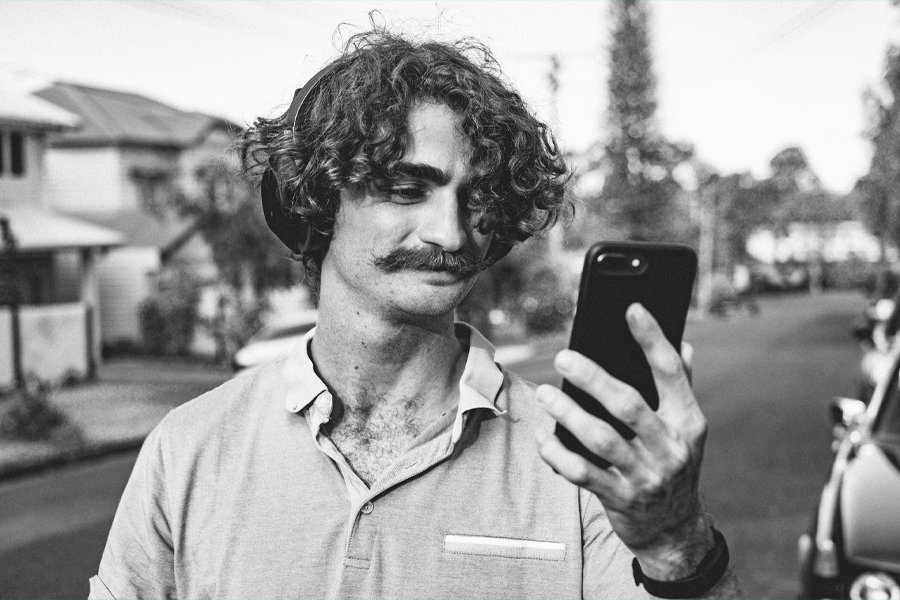 Last Minute Ways to Support Movember
While the turn out in 2020 has been amazing, Movember isn't over yet. Even as we approach the final stages of the campaign, Carr reveals the last-minute ways you can show your support this year.
Donate to a Mo Bro
It seems simple enough, but the easiest way to share your support for the global men's mental health initiative is through a donation. "If you haven't yet, throw some coin to your mate or colleague's moustache – every donation makes a difference and helps Movember to fund men's mental health and suicide prevention programs, as well as keeping our prostate and testicular cancer trials and research on track," Carr says. "If you don't have the dosh, give them a shout out on social media to help spread the word."
Sh*t Shirt Saturday
If you plan on going bigger and better, there are also last-minute options for Movember supporters, including the now-famous Sh*t Shirt Saturday. "If your weekend plans are looking light on, why not sign up to Host your own Sh*t Shirt Saturday?" Carr says. "It's as simple as rounding up a sh*t shirt, great crew, fun location (park, pub, mate's backyard, local bowls club – wherever!), and chipping in some funds."
Even better, the Movember team has the tunes sorted, with a bunch of talented DJs streaming from 3pm AEDT via the Movember Facebook page.
Movember Merch
We all know that Christmas is coming up quickly, and while 2020 has been a year for tough conversations and challenging times, the festivities will be in full swing. Carr says one of the best ways to get involved with Movember is to share your support through merchandise.
"Why not do your good deed for the year at the same time as your Christmas shopping and pick up some Movember merch?" she says. "There's a Gillette shave down kit,  Barber Club products from L'Oreal, socks from STEIGEN, tees and chinos from POLITIX, 2020's hottest new accessory, the facemask, or the brand new Famous Moustaches version of card game Top Trumps."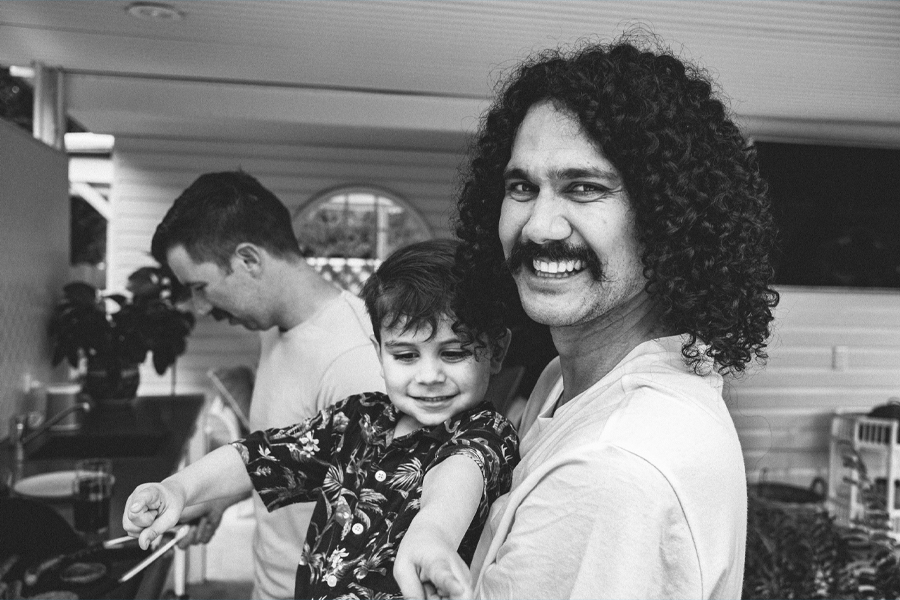 Have the Conversation
It's easy to say, but with Christmas upcoming, there are added pressures on the table. Now, more than ever, it's important that we take the time to check in on each other. It's not always comfortable, but it's necessary.
"These conversations are not always the easiest thing to initiate," Carr says. "To build your confidence (and get some prep in) check out Movember Conversations, a free online 'conversation simulation' tool created by Movember and guided by an international team of mental health experts – current scenarios include Unemployed and Uncertain, Juggling Work and Family and Withdrawn and Obsessing."
If there is one thing to take out of 2020 and bring into the new year, it's a renewed focus on mental health. Do the brave thing for you and your mates.
"If you're the one having a tough time, bite the bullet, see your GP and take advantage of the 20 free mental health sessions that all Aussies now have access to," Carr says. "Don't forget that seeking help if you need isn't weakness, it takes courage."
You'll also like:
The Most Important Conversation You'll Ever Have
Movember's MONOPOLY Street Art Edition Gets Reimagined Again
Movember's $3.5 Million Challenge to Battle the Isolation Blues