Live Life How You Want To
Most of us have learned some important lessons in 2020, including the fact that life can change on a dime. One day you're commuting to work and the next you're stuck at home on lockdown. Hugging was once a normal greeting gesture—now it's a potential hazard. And remember when you could safely grocery shop or even date without wearing a mask? You get the point.
Another crucial lesson 2020 taught us is that health matters. Vitamin D levels. Belly fat. Optimal heart rate. Those of us who took these things for granted are now realising their fundamental importance. Even as vaccines emerge and society returns to normal, we should pay closer attention to personal fitness moving forward.
And now for a somewhat contradictory message: live life how to you want to in 2021. Buy that expensive bottle of whisky and help yourself to a dram or two…or four. Enjoy the occasional steak dinner. Swipe right more than you swipe left. Hang out with your mates late into the night. Don't skimp on the little indulgences like frosted cupcakes or strong coffee.
This might be the moment where you scratch your head and say, "Wait a second. You were just talking about the importance of personal fitness and now you're telling me to live life to the fullest?" To which we'd reply, "We are indeed!" As it turns out, you can balance work and play without giving up the things you love. Some might say it's the only way to live.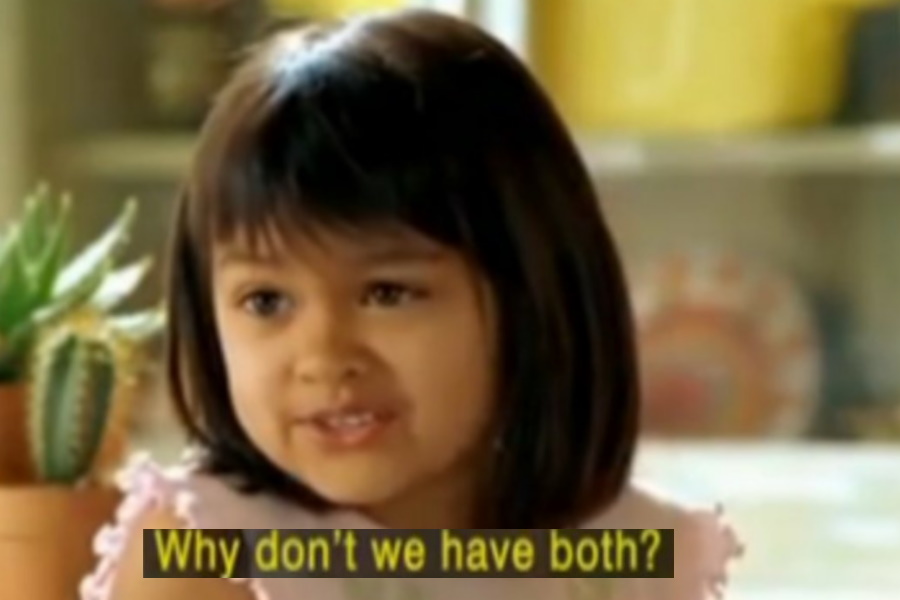 How to Live Life Better in 2021
That's exactly where Vault Health comes in with their Body Kit and Brain Kit, respectively. Each one is designed to help you balance work and play in modern style, allowing you to savour life's indulgences without lapsing into a state of duress or fatigue. Use them to boost energy and improve sleep (amongst other things) as you make up for any lost time. And if your 2020 was anything like ours was, there's a lot of lost time to make up for.
First up is Vault's signature Body Kit, which targets men who are struggling to retain vigilance, increase muscle mass, and burn through body fat. Stress can be an inhibitor, as can a poor diet or lack of proper sleep. Whatever the roadblocks, this personalised treatment plan is here to clear the path.
Regardless of your T levels, you can benefit from Vault's Body Kit. Unlike standard growth hormone replacement—which can be quite dangerous—this treatment utilises two growth hormone-releasing peptides known as CJC-1295 and Ipamorelin. They work by coaxing the pituitary gland so that it produces more growth hormone during its natural cycle. Recent studies have shown that this method works just as well as standard growth hormone replacement, but carries far less risk.
With the influx of growth hormone production comes a load of conspicuous benefits. Sooner than later, you may experience increased energy levels, reduced anxiety, and positive moods. The treatment can also help boost metabolic rate, allowing you to burn through belly fat and gain muscle mass. It's likewise been known to help with muscle recovery, stamina, sleep, and memory. All this as you continue to live life the way you want to.
Take Control in 2021
Along similar lines, Vault's Brain Kit is a veritable stress reducer and brain cell booster. Designed to improve your memory, focus, and sleep quality, it also combats the effects of chronic stress on your productivity and mood. It consists of a crucial peptide called semax, which has been shown to help with things like dementia, memory loss, and even brain trauma. The kit also features a customised supplement with five natural ingredients, all chosen based on their cognitive benefits.
By taking the Brain Kit as directed, you'll be increasing the production of BDNF (brain-derived neurotrophic factor). This process, in turn, boosts brain cell production and also prevents your brain cells from experiencing an early death. Think of it as a way to tackle or even reverse the negative effects of chronic stress and increased cortisol production, which can lead to significant changes in mood and memory. Again, this is a bona fide way to help you live your best life in 2021.
Vault Health is nothing if not a modern company with modern solutions. Visit their website to fill out a brief survey and you'll be connected with a licensed physician through an online virtual portal. Should you qualify for a treatment plan, it'll be shipped to your door in a quick and discreet manner. Support is ongoing and a team member is always within reach.
Everyone is eager to leave 2020 in the dust and that means (hopefully) good times are ahead. With a Vault treatment plan and proper fitness regimen, you'll be partying like it's 2021, but not at the expense of your personal health. Work. Play. Live. Thrive. That's the new mantra and we hope you're sticking to it.
All content and media on the Man of Many website is created and published online for informational purposes only. It is not intended to be a substitute for professional medical advice and should not be relied on as health or personal advice. Always seek the guidance of your doctor or other qualified health professional with any questions you may have regarding your health or a medical condition.