Are the Bang & Olufsen H9's Worth the Premium Price Tag?
Here at Man of Many, we're constantly inundated with products to test and review. Whilst there is a slew of gadgets and gizmos that the whole team agrees are the creme de la creme, headphones are something that none of us can seem to find common ground. You'll find more diversity in the Man of Many team's selection of office headphones than at a climate change rally. That being said, when the Bang & Olufsen Beoplay H9's arrived on my desk earlier this month, I could feel the eyes itching to give them a crack.
Bang & Olufsen have been hitting sixes in the luxury headphone department for around a decade now and the H9 stays true to its roots. Combining functionality with exquisite design is second nature to the B&O boffins in Denmark, but this often comes at a pretty price. The H9 is Bang & Olufsen's flagship headphone on the market right now, and with that in mind, it's also their most expensive. If you're looking to pick up a pair you'll probably end up paying somewhere between $700 and $800.
Now, this might seem like an exorbitant price for a pair of headphones, especially when you can pick up a top-of-the-line Bose for about $100 less. But, where the H9's find their competitive advantage is in their top-tier design and performance. Bang & Olufsen make absolutely no apologies for their premium price. These are high-end headphones and could quite possibly be the best headphone on the market right now. The price, well, it is a reflection of that.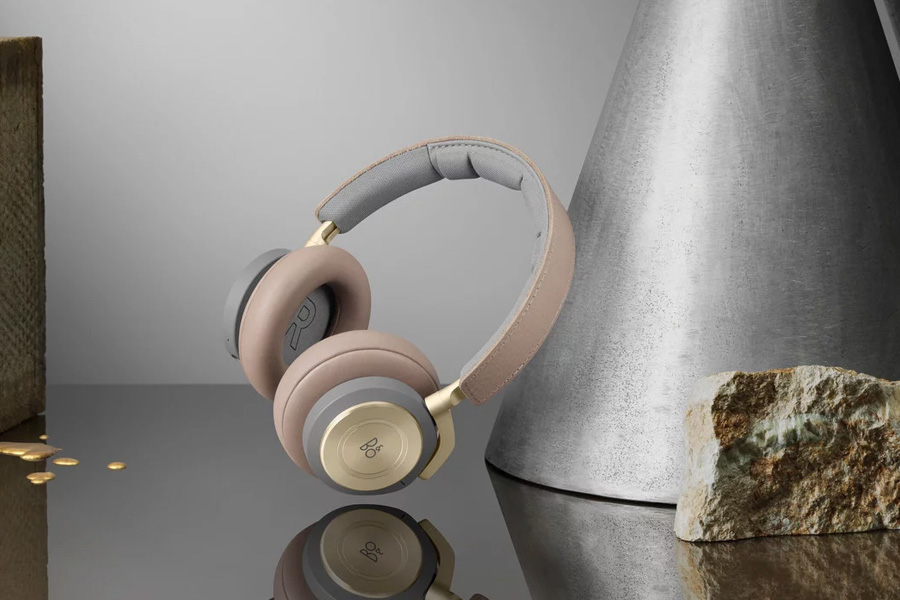 Design
Leaning heavily on the old adage "If it ain't broke, don't fix it", the H9 is relatively unchanged to its predecessor the H9i. Coming in either Matte Black or, what some whiz kid in marketing has named, Argilla Bright, these headphones aren't designed to stand out from the crowd. Instead, the H9's boast an understated silhouette that allows for day-in-day-out usage without compromising your big fit.
That's not to say the H9's aren't gorgeous to look at. Bang & Olufsen has opted for a mix of canvas, leather and metal on the exterior rather than the plasticky finish we're so used to in the headphone market. When you do get up close and personal with the H9's, you'll come to realise that every aspect of the headphones are exquisite. This attention to detail exudes the subtle luxury that we've become accustomed to find in any and all products adorned with the B&O seal of approval.
When we popped the H9's on for the first time, it became quite clear that, despite the minimal aesthetic alterations, Bang & Olufsen had made a couple of changes. One of the most notable is a new memory foam padding around the speaker. It's softer and allows for much longer listening time without discomfort. This is mirrored in the cowhide band's padding, which has also been modified for increased comfort. This was an essential update needed in the range and now we're confident that you could comfortably wear these all day, all flight or all night long.
One particular feature of the H9's that I think is worth mentioning, is their replaceable earpads and battery pack. This really adds longevity to the product and is sets them apart from other flagship headphones from brands like Bose and Sony. The result is, you won't find yourself having to drop another couple hundred next year when you've worn through this pair. Not only is it more sustainable, but it also makes the price tag a lot more palatable. A bit of forward-thinking never hurt anyone. Kudos to you B&O.
FYI, you can cop a limited edition A/W colour of the H9's in brown (pictured below) if you shop around a little.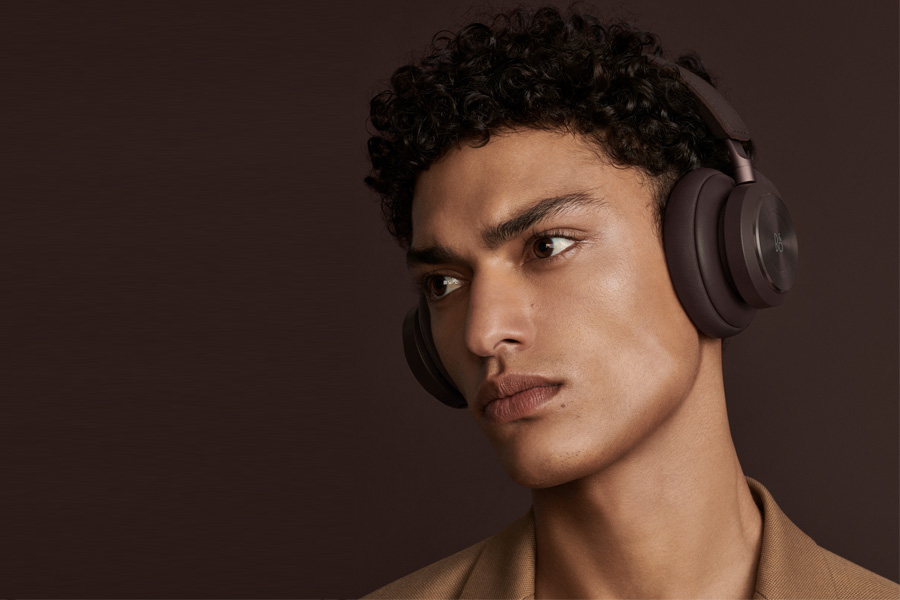 Performance
When you are going to drop over $500 on a pair of headphones, you're gonna hope that they sound damn good. With the H9's, the first thing you'll notice is the depth of sound. There has been a clear emphasis put on accentuating the bass which makes your everyday pop songs a helluva lot more exciting and if you've got a rubbish taste in music like me, you'll find the EQ is excellent for house, techno and electronic. Unfortunately, there isn't a whole lot of personalisation so those audiophile purists may want to keep shopping.
In regards to functionality, the H9's do pretty damn well for themselves. Set up, charging, and connectivity all work seamlessly, however the troubles start when you want to change songs or volume without touching your phone. In lieu of buttons, B&O has opted for a touchpad on the right speaker. The result is a little hit-and-miss. Often the play/pause feature takes too long to register and you've before you know it you've unpaused the song due to impatience. It's not the end of the world, but definitely not what you want at this price point.
But, where the H9's really come into their own is with the Advanced Noise Cancelling (ANC) technology. It's some of the best we've experienced and the transparency mode is much less of a gimmick than what we're used to. It'll shut out most everyday sounds but it does seem to struggle with lower frequency ambient noises, like the ones you'd experience on an airplane.
The battery life clocks in at a modest 14 hours with the noise-canceling feature turned on. But, in our experience, you could probably squeeze 3-4 days of moderate use out of these bad boys before you'll have to even think about recharging them.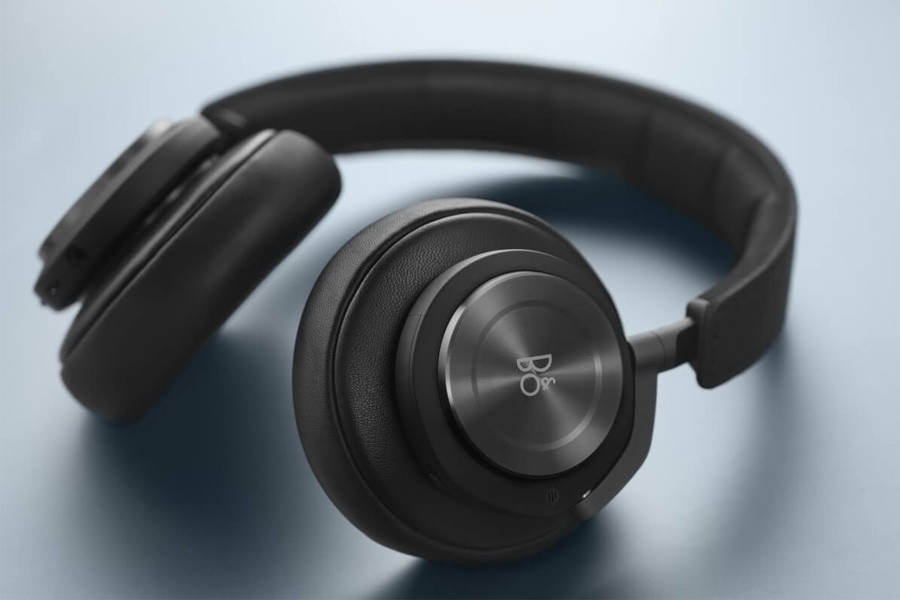 The Verdict
There's no beating around the bush here. The Bang & Olufsen Beoplay H9's are top notch headphones. Their heavy hitter performance throws them in the ring with the likes of the Bose 700 and the Beats Solo Pro's, whilst their unique design makes them one of, if not, the best looking headphones on the market. They're probably a little too bulky for the everyday commute, but their humble profile ensures stylish edge whenever and wherever you wear them.
This being said – are they worth the big bucks?
The fact is, headphones are some of the most personal things you can own these days. There's no right or wrong answer when you're picking out a fresh pair. But, you're certainly not going to be disappointed if you choose the Bang & Olufsen Beoplay H9's. So, if you do have a spare $700 laying around we highly reccomend the Beoplay H9's as a good way to spend your money.