Belle Delphine Announces OnlyFans Account with a 6ix9ine Parody
British YouTuber and part-time bathwater sales-person Belle Delphine has announced a triumphant return to the internet. The self-proclaimed 'gamer girl' has resurfaced, kicking the pop-culture door open with a parody version of the recently released 6ix9ine song Gooba. Rapping about her thick things, paying taxes and being a disappointment to her parents, Delphine confirmed without hesitation that she is 100 per cent back in the game.
You'll also like:
Is "Gamer Girl" Belle Delphine Selling Her Pee?
Olympians Get Physical in Agent Provocateur's Controversial New Lingerie Campaign
Sex Expert Explains 25 Pleasure Points Every Man Needs to Know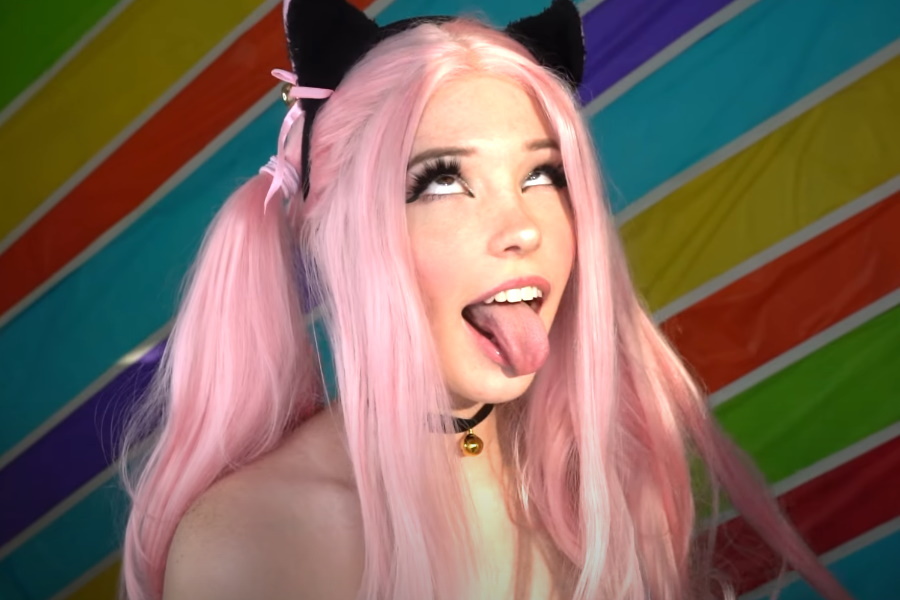 It's the first we've heard from Delphine in a while. After her Instagram was removed for violating the community guidelines, she seemingly disappeared, only returning in October to post a mugshot with the caption "I got arrested lol". Whether the arrest was legitimate or not was the topic of much debate, but as of this week, all has been forgotten. In addition to the YouTube comeback, Delphine also plugged her new Instagram, Twitter and OnlyFans accounts.
The Belle Delphine OnlyFans account sees the YouTuber jump on the popular subscription site in a move that is sure to delight followers all over the world. The platform can be used for anything from personal training to pornography and lingerie shoots, but based on how open she is about disappointing her mother, we're going to hazard a guess and say it's probably more of the latter.
The latest Belle Delphine video is a wild watch and while it doesn't quite have the same appeal her early work did, you can bet fans are happy to have her back. Let's just hope she doesn't jump back into selling jars of her bathwater for the entirely unreasonable price of USD$30. We'd only pay $15, maybe $20 max.
You'll also like:
Is "Gamer Girl" Belle Delphine Selling Her Pee?
Olympians Get Physical in Agent Provocateur's Controversial New Lingerie Campaign
Sex Expert Explains 25 Pleasure Points Every Man Needs to Know