Bitcoin Surges Above AUD$83,000 for New All-Time High
The price of Bitcoin has surged to a staggering record high on Tuesday, as the cryptocurrency exchange Coinbase prepares to go public. The financial unicorn continued its run of success climbing over USD$63,000 (AUD$83,000) for the first time, which Coindesk confirmed was a new high, surpassing the previous record of USD$61,742 (AUD$80,725) it hit last month.
You'll also like:
5 Best Crypto & Bitcoin Wallets in Australia
US Man Forgets Password to His $300 Million Bitcoin Wallet
How To Buy Cryptocurrency and Bitcoin in Australia
The latest surge saw Bitcoin jump by 5.5 per cent in just one day, capping off an incredible 2021 so far. Since the start of the year, the cryptocurrency has climbed roughly 116 per cent, with this latest uptick coming off the back of market development. Coinbase, the largest cryptocurrency exchange in the US recently unveiled plans to start trading on the Nasdaq, beginning on Wednesday.
Initial reports from CNBC suggest the listing's valuation could be worth as much a USD$100 billion (AUD$130 billion), making it instantly one of the country's 85 most valuable companies. The decision to hit the Nasdaq is an interesting one for Coinbase. The company chose the direct listing path to the public market over pursuing a traditional IPO, meaning that existing stakeholders are able to start selling immediately at a market-driven price.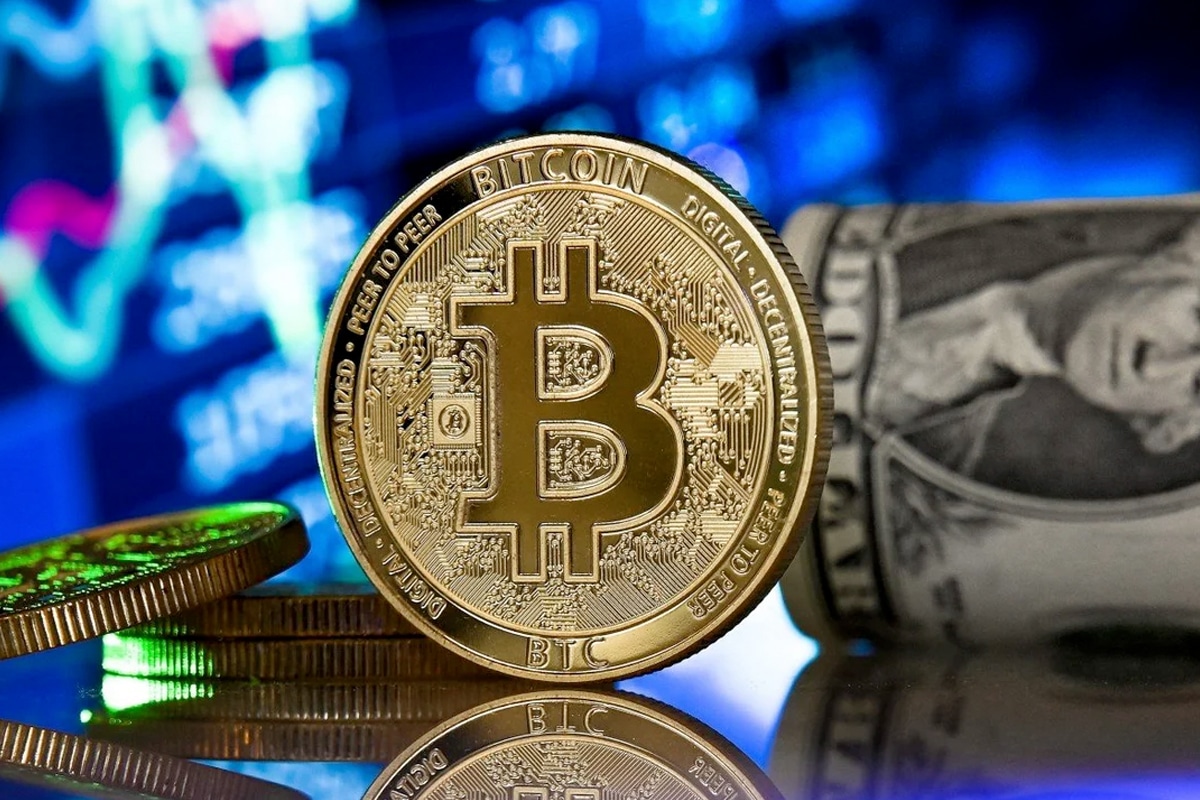 For cryptocurrency investors, the company's stock market debut marks a major milestone for an industry that has received backlash from Wall Street and regulators in the past. It also comes after the company reported estimated revenues of $1.8 billion in the first quarter of 2021, a nine-fold increase from the same period a year earlier.
"This is really good and really important for the industry," Marcus Swanepoel, CEO and co-founder of London-based cryptocurrency platform Luno, told CNBC. "It's going to increase the trust and transparency in our industry. There's still a bit of distrust in the industry and I think having a company of that size be public is going to help a lot of people realise that this is not just an asset class to take seriously but also a business to take seriously."
While the major winners here appear to be existing Coinbase stakeholders, Bitcoin owners are also relishing in the announcement, and it wasn't the only digital coin to report an uptick. Ether, the second-largest cryptocurrency by market value also secure a new record high of USD$2,266 (AUD$2,962).
You'll also like:
5 Best Crypto & Bitcoin Wallets in Australia
US Man Forgets Password to His $300 Million Bitcoin Wallet
How To Buy Cryptocurrency and Bitcoin in Australia