BLDG Active Antimicrobial Face Spray for Face Touchers
Here's a fun exercise. Read the next sentence and follow the instructions explicitly: Don't touch your face. If your first reaction was to reach up and scratch your nose or rub your eyes, then the good news is that you're just like most everyone else in the world. That's what has made the restrictions put in place in reaction to the COVID-19 pandemic. There are plenty of studies out there that say that people touch their faces anywhere from 15 to 30 times an hour. And try putting on a mask without touching your face—or not touching your face to adjust how the mask is fitting. Before you freak out because you just touched your face yet again, there's no need to stress out. Just reach for the BLDG Active Antimicrobial Face Spray.
You'll also like:
Off White Face Mask is Officially Fashion's Hottest Accessory
This Reusable Silicone Face Mask Has Gone Viral on Kickstarter
10 Best Surgical Face Masks to Reduce the Spread of Germs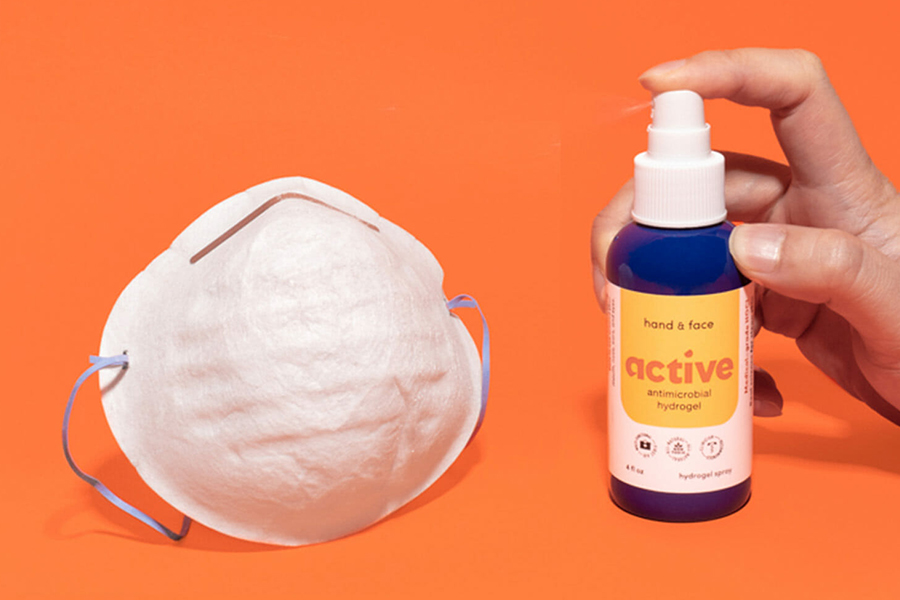 The natural and non-toxic spray is safe to use around your eyes, nose, and mouth. It's also safe for both adults and kids. The non-sting spray is a medical-grade solution that was originally put together as a natural treatment that athletes could use to speed healing and to reduce infection. The spray is based on HOCI—a molecule that is naturally produced by your body to fight off infection and to promote healing. Since 2016, the US Food and Drug Administration has approved products using this ingredient for treating wounds and to fight infection.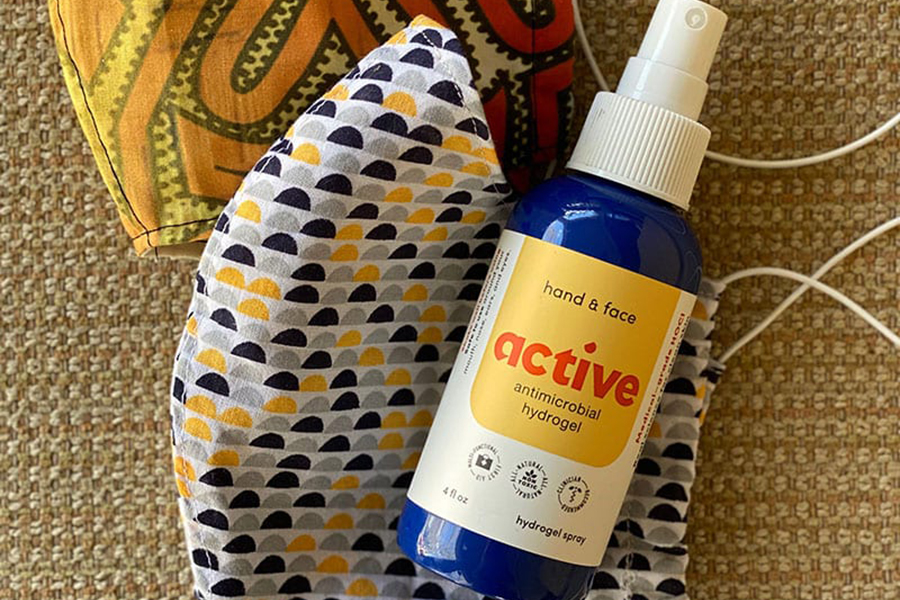 Using the spray is easy—just spritz four or five sprays on your face, and leave it to dray. No rubbing it in is necessary. In the interest of full disclosure, the BLDG Active Antimicrobial Face Spray isn't approved for killing the COVID-19 virus, but then, nothing has been approved so far for that anyway. The spray sells for AUD$30. For that price, you get 500 pumps out of the bottle, which should last one person up to 100 days.
You've reached the end of the article, and if you haven't touched your face yet, congratulations! But if you're like the rest of the world, then you'll want to check out the BLDG Active Antimicrobial Face Spray.
You'll also like:
Off White Face Mask is Officially Fashion's Hottest Accessory
This Reusable Silicone Face Mask Has Gone Viral on Kickstarter
10 Best Surgical Face Masks to Reduce the Spread of Germs