60+ Best Places to Celebrate Old Fashioned Week
As its very name would suggest, the Old Fashioned is a true whiskey classic that's never gone out of style. In a recent poll across the world's top 50 bars, it once again ranked the as the number one cocktail. That's quite an impressive feat, given its history of about 140 years. When executed properly, it represents the perfect spirit-forward libation, injecting whiskey's natural character with a sweet and tangy edge. This is a creation worth celebrating and an iconic distillery is doing just that…for 10 straight days, in fact. Welcome to Woodford Reserve Old Fashioned Week (30 October – 8 November 2020), which is coming to a swath of locations throughout Australia.
The History of Old Fashioned Week
Reportedly invented by a Kentucky bartender in 1880, the Old Fashioned was then popularised by bourbon legend James E. Pepper. Over the years, it's been subject to various interpretations as it retains the core tenets of a spirit-forward cocktail. Even the slightest variation can yield discernible changes to the overall profile. Of course, what ultimately matters most is the type of whiskey you use as a base.
Shining a spotlight on this beloved beverage, Old Fashioned Week (OFW) kicked off in 2015 in Paris, France. Before long, it had become a global sensation and one that continued to expand. Each event sees bartenders from around the world interpreting the cocktail by way of different whiskeys, techniques, and recipes. Again, even subtle variances can manifest notable differences in terms of flavour, colour, texture, and overall character.
Woodford Reserve Old Fashioned Week
The legend continues with Woodford Reserve Old Fashioned Week, which invites bartenders to put their own twist on the classic cocktail. We can think of few better distilleries to host the event. Not only did Woodford Reserve help pioneer the art of modern bourbon, but they were amongst the first American brands to experiment with additional cask maturation. The current whiskey craze might have very well started with this ultra-premium label and their adventurous program.
Woodford Reserve Old Fashioned Week will run from 30 October to 8 November 2020 and take place all over the world. Naturally, that includes Australia. The distillery will partner with some of our nation's finest bars and premium retailers to increase brand awareness while engaging with local bartenders. Drinkers will soon discover that Woodford Reserve bourbon makes for an ideal base, no matter what the permutation.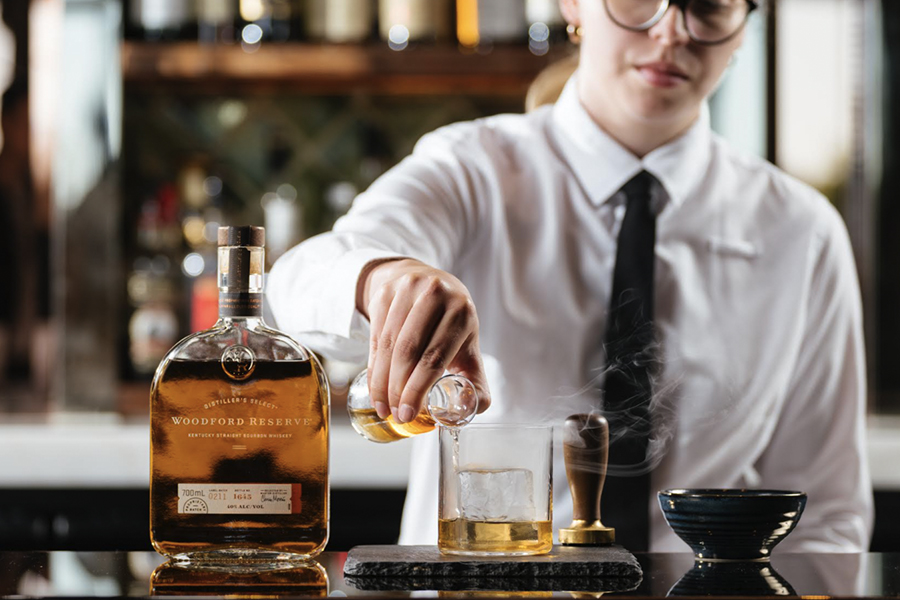 How to Make the Perfect Woodford Reserve Old Fashioned
If you're making an Old Fashioned at home, allow us to suggest using Woodford Reserve Distiller Select as your base. Expertly crafted, it brings forth creamy texture and over 200 individual flavour notes and that's when you sip it neat. When used for an Old Fashioned, that flavour dial cranks up even higher. To execute, you'll need the following (as per Woodford Reserve):
An Old Fashioned cocktail glass
60ml Woodford Reserve straight bourbon whiskey
15ml demerara syrup
3 dashes of Angostura bitters
2 dashes Regans' Orange Bitters
1 sugar cube
Next, perform these steps:
Add ingredients to the mixing glass;
Add ice to mixing glass and serving glass;
Stir ingredients for 30-40 secs;
Strain into serving glass;
Garnish with a lightly expressed orange peel.
Sip and enjoy as you partake in a timeless tradition, like so many whiskey lovers before you.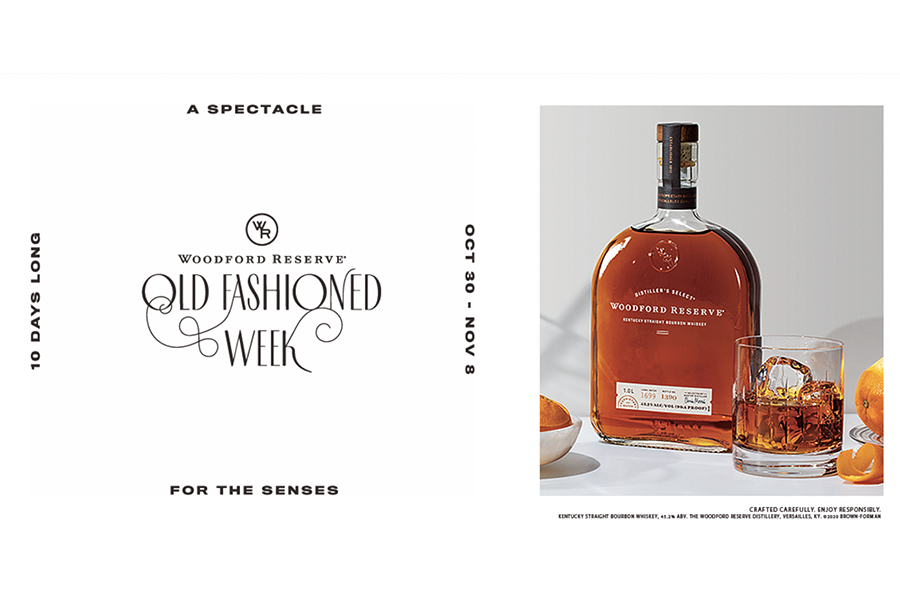 Where to Celebrate Woodford Reserve Old Fashioned Week in Australia
It goes without saying that Australia's hospitality industry has suffered due to the pandemic. Woodford Reserve Old Fashioned Week gives you the perfect opportunity to go out and support your favourite local bars and restaurants. All the while, you're socialising with your closest mates while sipping on one of history's tastiest creations: the mighty Old Fashioned.
Here's a complete list of Australia's participating partners:
New South Wales
Queensland
Victoria
Western Australia