This Sub-$100 Deejo Folding Knife is the Ultimate EDC
In Parternship with Deejo
It looks like Red Bull isn't the only one that gives you wings with the ultra-light, Deejo Aviation Tattoo Tortoiseshell knife offering you the chance to fly alongside the footsteps of Mermoz and St Exupéry in the wake of airmail, towards Africa, the Andes, and beyond. For a Deejo that gives you wings, grab their most popular model right now for only $110 and enjoy the incredible craftsmanship behind your very own Deejo Aviation Tattoo Tortoiseshell folding knife.
You'll Also Like:
What Does Your Knife Say About Your Personality?
14 Uses for a Pocket Knife That Will Change Your Life
5 Reasons Everyone Should Own a Pocket Knife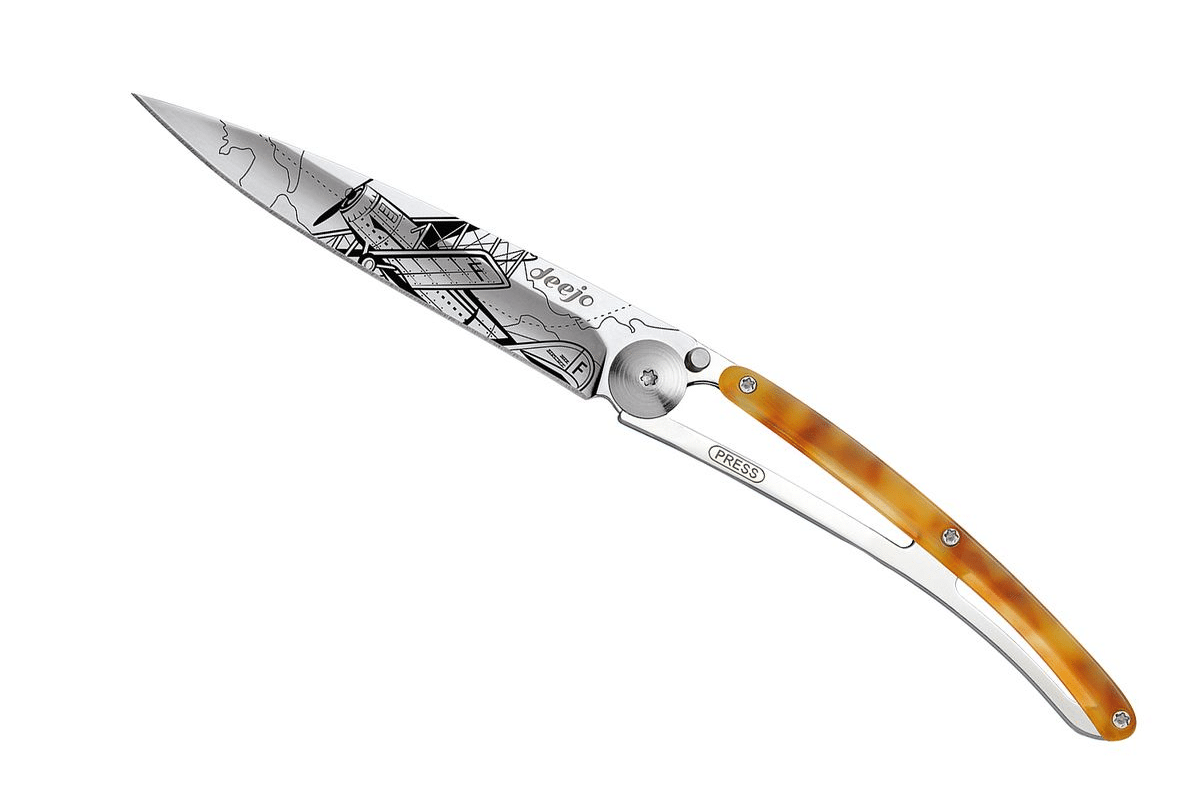 Crafted from 420 stainless steel, the Deejo Aviation Tattoo Tortoiseshell knife is one of their most popular knives, and for good reason. Featuring a sexy mirror finish, a stunning tortoiseshell handle, a secure liner lock system and a belt clip, it's not only gorgeous but it's also ridiculously competent when put to work. Featuring a cellulose acetate composite mainly used by the eyewear industry, Deejo uses this synthetic material as a substitute for real tortoiseshell.
Created for the sole purpose of rekindling the pleasure of owning a pocket knife, Man of Many highly recommends the Deejo Aviation Tattoo Tortoiseshell knife for its sophisticated design and simplistic construction. For an invitation into the world of knives, you might as well start with something exceptional from Deejo.
Deejo Aviation Tattoo Tortoiseshell knife Specifications
Thickness: 0.9cm
Closed: 11cm
Open: 20.5cm
Size: 37G
Material: Stainless Steel
Blade Length: 9.5cm
Price: $89.90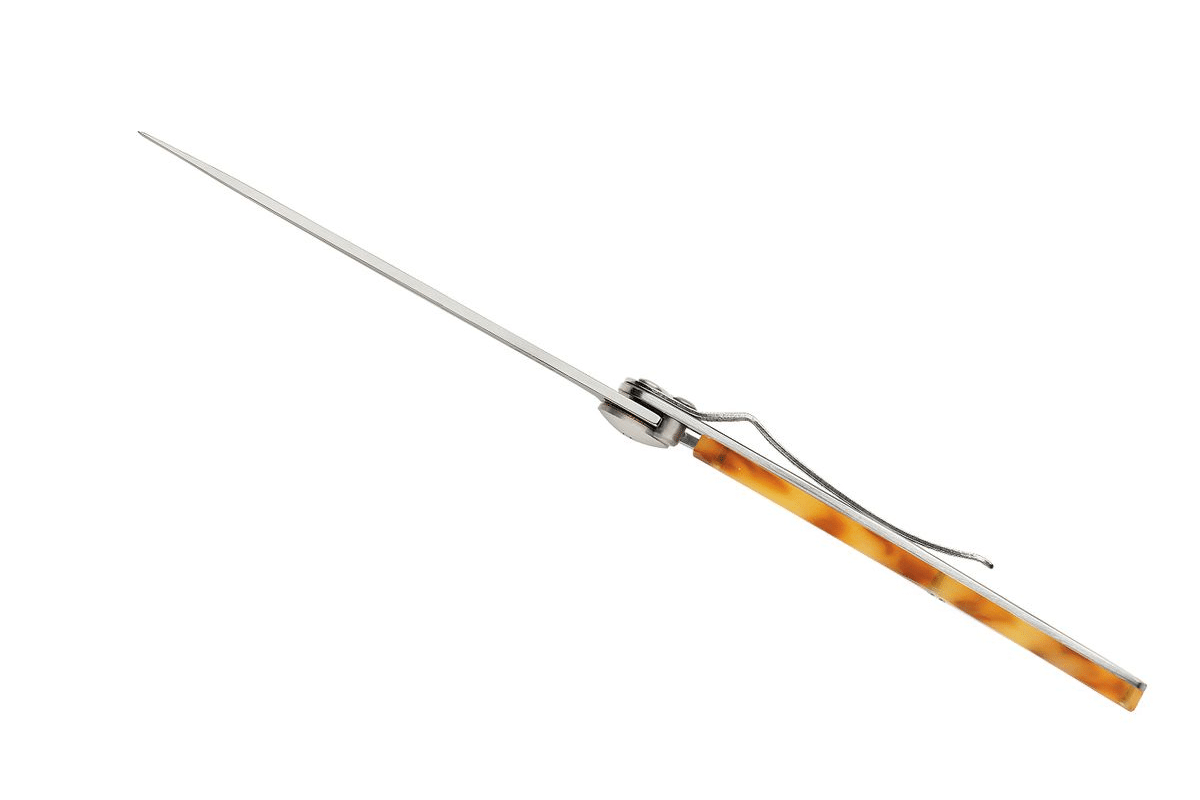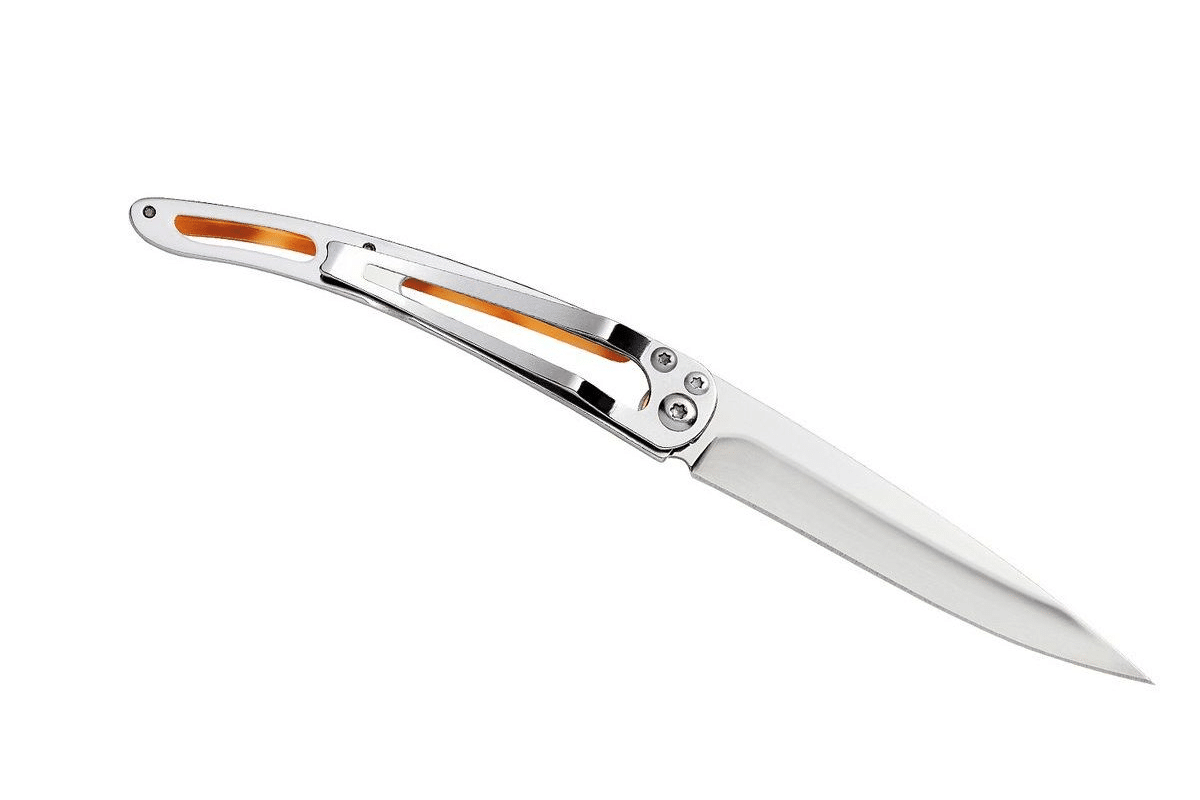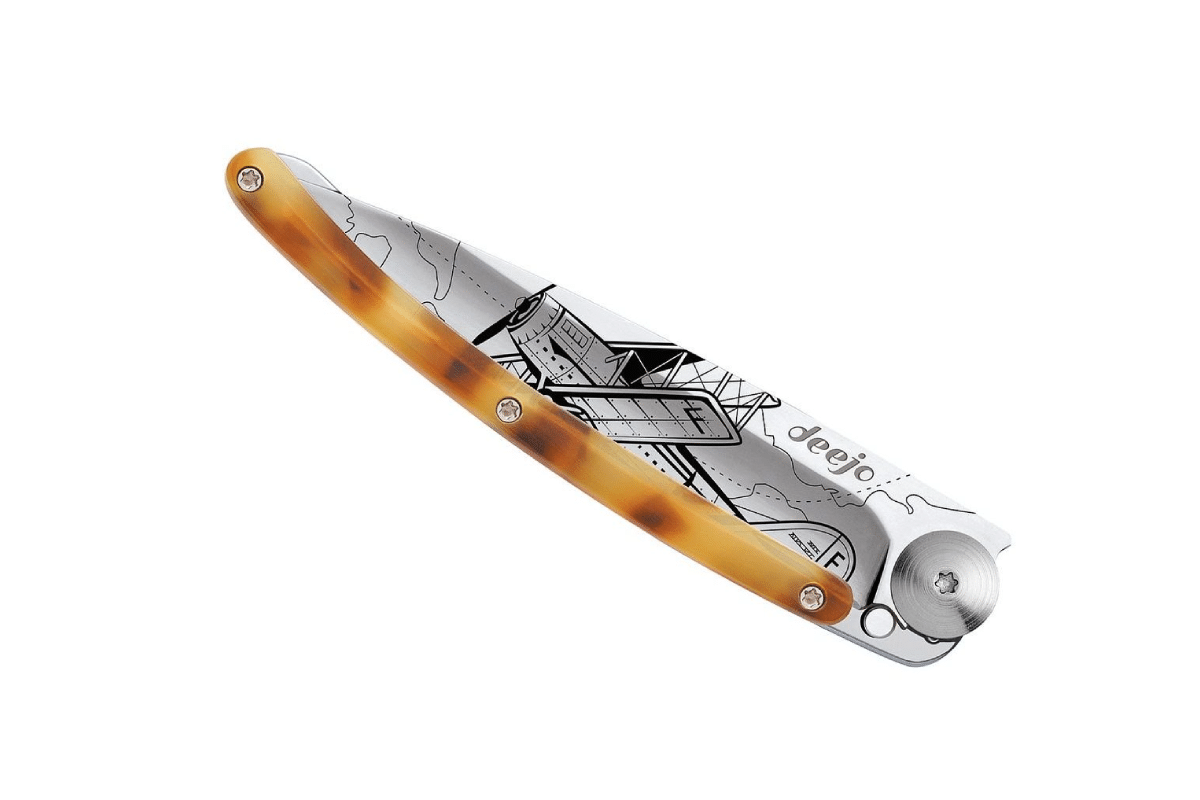 You'll Also Like:
What Does Your Knife Say About Your Personality?
14 Uses for a Pocket Knife That Will Change Your Life
5 Reasons Everyone Should Own a Pocket Knife