Could This Customisable Face Mask Be the New Fashion-Forward Trend?
For the time being, we all need to get a bit more comfortable masks. But that doesn't mean we don't' hold out hope for a day when they aren't necessary—and not just for protection against coronavirus. The Closca Mask is a stylish mask that has the same hope. The mask was originally designed to prevent smog, pollution, microorganisms, and pollen. Now it's meet a new need as the requirement to wear masks continues.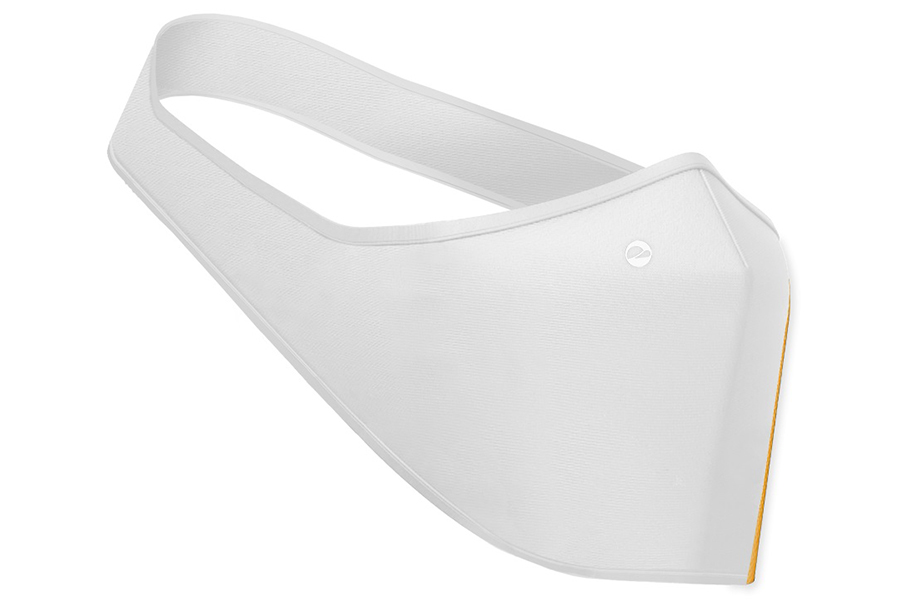 "We aimed to design a symbol of the times we live in and we wonder if we will ever accept the masks as a lesser evil and integrate them into our lifestyle," says Closca's web site. "Perhaps, once we realize that we are forced to wear a mask, we will need to accept the challenge of ensuring that our children do not have to wear them in the future."
Closca's reusable mask and comes with six disposable filters—the same kind of filter used in FFP2 masks and are approved for protection against coronavirus. The filters fit snugly inside the mask's compartment and last much longer than normal because they do not touch the face. The Closca Mask comes in three different colours and each comes with five different strap colours to choose from. The design is simple and handsome, so instead of feeling like a weirdo wearing a homemade mask, you'll look like a style and trendsetter. The masks are washable and foldable and come with a bag for hygienic storage. They use a Velcro closure for the perfect fit, so they're comfortable to wear.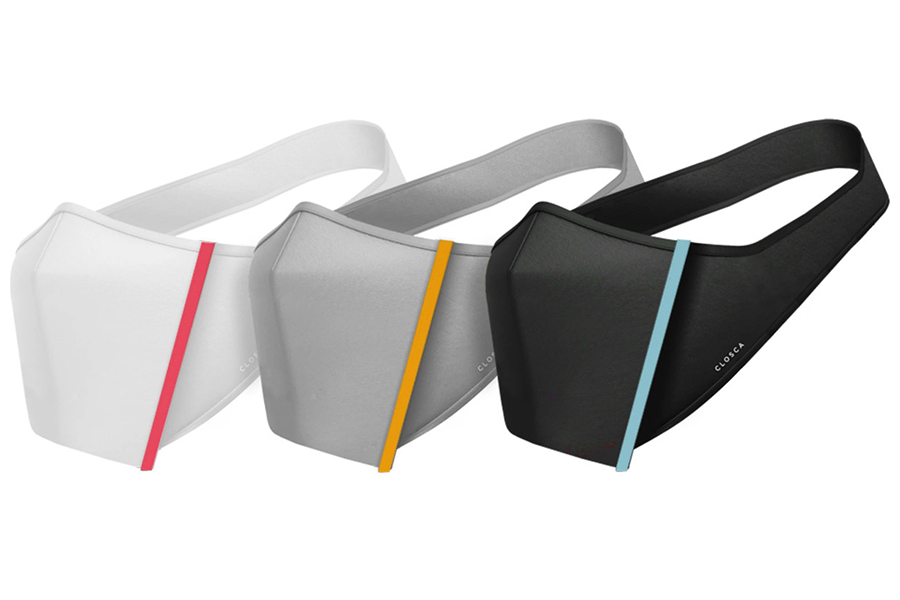 Closca is a not-for-profit company. All proceeds from each mask sold go to donating five surgical masks to vulnerable groups around the world and specifically in Spain. Closca plans to donate more than 175,000 units. Ultimately, their vision is no doubt the same as yours—to not have to wear a mask. "Yes masks are necessary today," says Carlos Ferrando, CEO and Founder of Closca, "but let's ask ourselves why? And let's think about what needs to change so that we don't need them anymore."
You'll also like:
You Can Customise this Airtight Respirator Mask on Kickstarter
This Reusable Silicone Face Mask Has Gone Viral on Kickstarter
10 Best Surgical Face Masks to Reduce the Spread of Germs