Deejo's Customisable Pocket Knives Are the Perfect Holiday Gift
In Partnership with Deejo
We're in the midst of the holidays and you might be asking yourself: what makes for the perfect gift? The answer is something that's equal parts useful, unique, and maybe even a little symbolic. It should be something that will impart significance and specialness every time it's put to use or even looked upon. For all these reasons and more, Deejo is the must-have gift of the season.
Best-known for their customisable 37g pocket knives, Deejo also offers personalised steak knife sets (with fixed blades) and premium accessories such as sheaths, sharpeners, and more. There's ultimately something for every adult, making this brand your one-stop shop for the perfect holiday gift. Everything is crafted with the utmost precision using high-quality materials, providing a reliable foundation for your creative whims.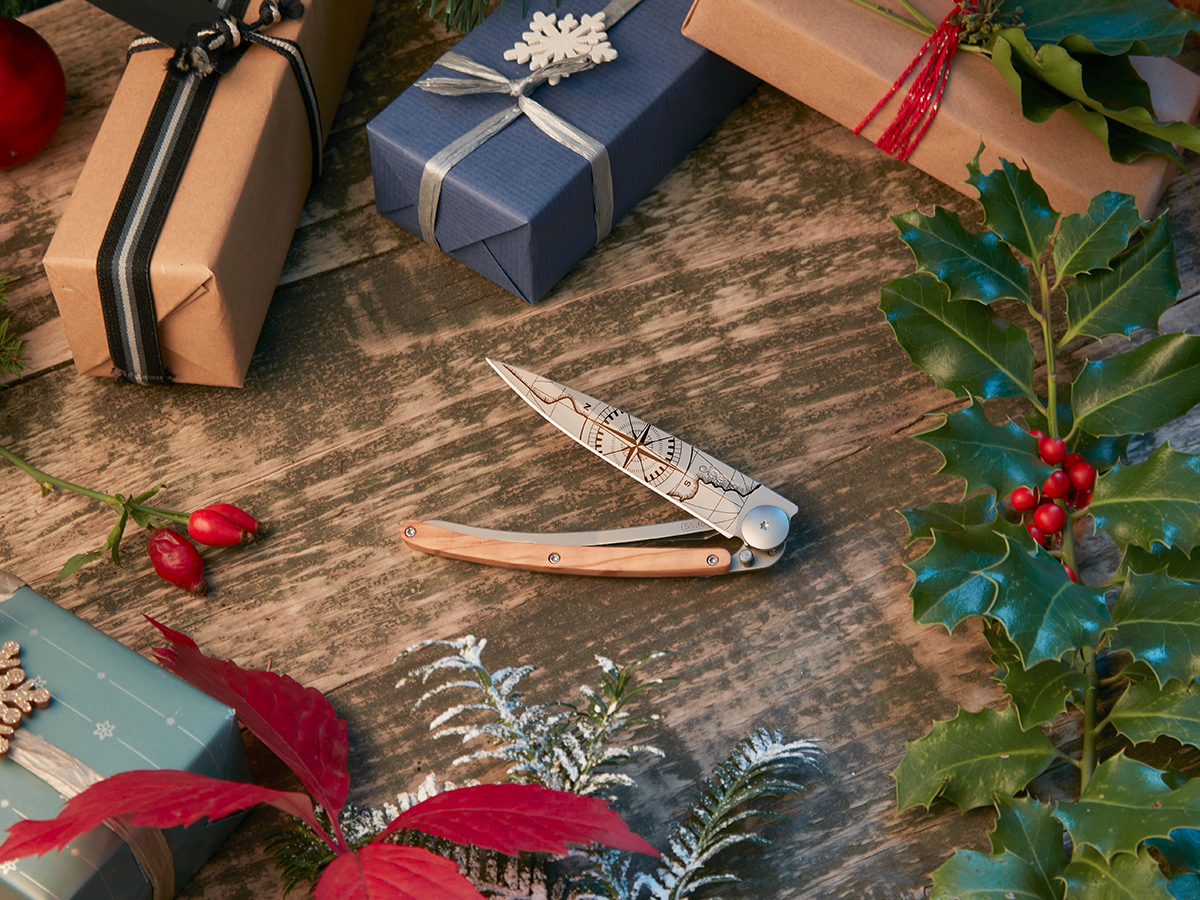 Customisable Pocket Knives
At the heart of Deejo's ongoing success is their streamlined MyDeejo platform, which gives you the ability to fully customise the blade design, handle, and finish of your pocket knife. You can also add a meaningful text engraving as a way to drive home the unique or sentimental vibe. Popular examples include bible quotes, first or last names, specific destinations, memories, and more. The choice is yours, naturally.
What really makes each Deejo knife stand out from the pack is the signature tattoo, i.e. an expertly rendered pattern or illustration that adorns the blade. Choose from over 70 stunning designs as you create and tattoo a knife that speaks to the intended recipient. In return, they get not just a stellar piece of EDC, but a lasting extension of their personal style or identity, the kind that they can relish for decades and even pass on to future generations.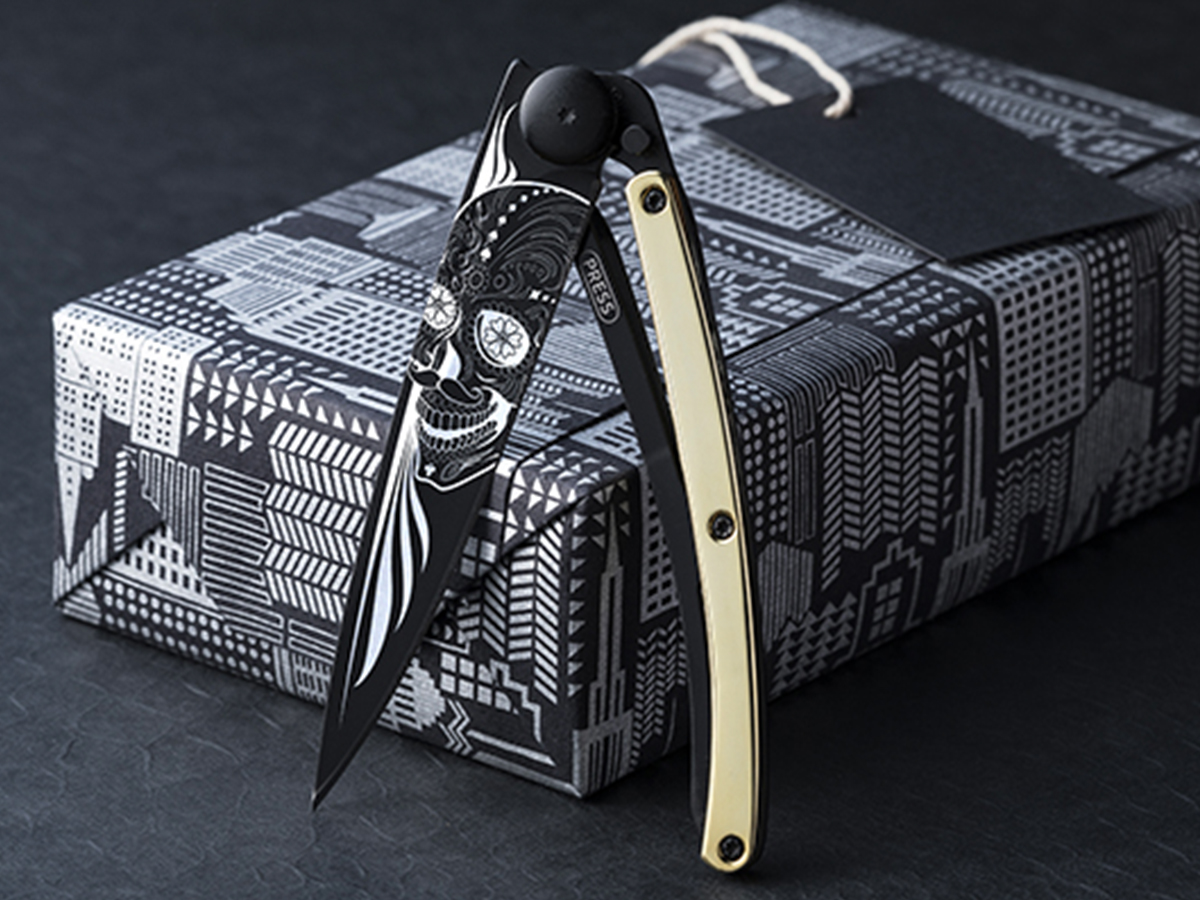 Gold Collection
Looking to inject a little luxury into the occasion? You're in luck because Deejo has just released their new Gold Collection. It combines their impeccable blades with handles of either white gold, yellow gold, or pink gold. Various features such as the finishing, size, and blade tattoo are still up for grabs, giving you the chance to add a personal touch.
Steak Knives
Deejo's new steak knives have also arrived just in time for the holidays and they're truly exceptional. The blades are fixed but you can still add a signature tattoo and text engraving through the MyDeejo platform. Browsing your options to create something unique is an effortless process and so too is adding the text. Like that, you've just found yourself yet another perfect holiday gift.