11 Essential Beer Accessories
No chugger of frothy suds is complete without his small arsenal of prime beer accessories. And while a bottle opener or trusty coolie might seem like a no-brainer, that's merely the tip of a wide and wondrous iceberg. For instance, were you aware that Adidas just released beer-repellent sneakers? It's true. In fact, the accessory arena is arguably as diverse as the local selection at your nearest taproom, not to mention just as fun to explore. Presenting our list of 11 Essential Beer Accessories. Don't leave home (or drink at home) without them.
This Article is part of our Home & Design Series
You'll also like:
The Ultimate Guide to Types of Beer Glasses
May These 7 Best Beer Apps Be Your Guide
The Ultimate Guide to Beer Types & Styles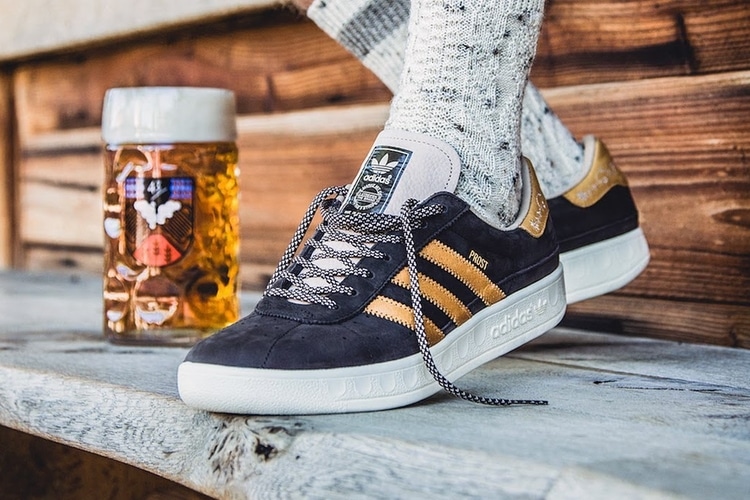 1. Adidas Munchen Made in Germany Beer Proof Shoes
In honour of Oktoberfest, Adidas revived their classic Munchen sneaker and then added beer-and-puke-repellant coating to ward off the inevitable spills and hurls. Beer accessories don't get much more essential than this. Good luck finding a pair.
Features: beer-proof
Price: from $240
2. Beer Shirt
Not all beer shirts have to be low-grade sweatshop tees with illustrated paste ons slapped across the front. Consider the Red Corona button-down shirt from apparel brand M.V.P. It takes the higher road by incorporating Jamaica's Red Stripe beer logo into a tastefully subtle pattern and looks downright fantastic.
Price: from $85

3. Seven Kingdoms Beer Mug
Nothing says you're drinking like a king more than a handcrafted beer mug made from actual cattle horn. The Seven Kingdoms Beer Mug pays direct tribute to Game of Thrones and thereby asks that you go all Medieval Times every time you take a sip. Driving home themes of power and distinction is the fact that no two mugs are exactly alike.
Features: crafted from real cattle horn; solid wooden base
Price: from $50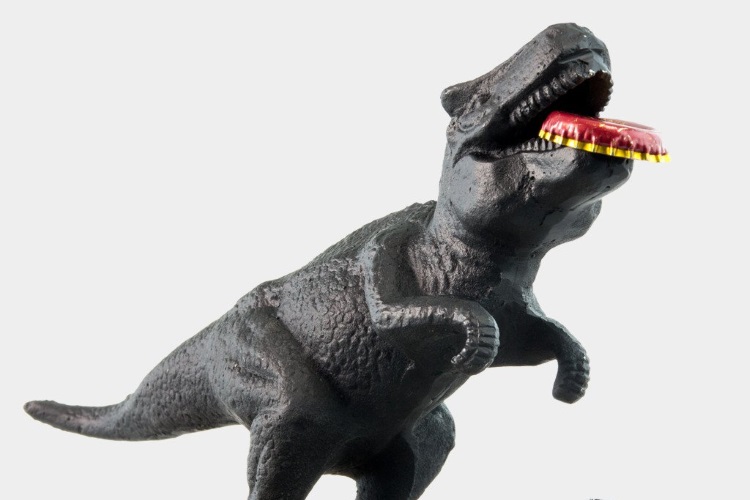 4. T.Rex Bottle Opener
Forged from cast iron and weighing in at a hefty 2 pounds is this one-of-a-kind T.Rex bottle opener from Suck UK. Put the cap between the dinosaur's mouth and show that bottle who's boss.
Features: cast iron material; 5 inches tall
Price: from $39.99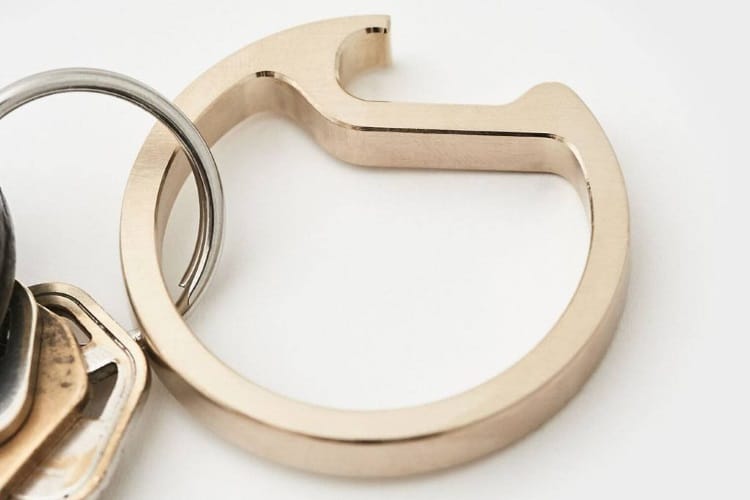 5. Circle Bottle Opener
When it comes to beer accessories, a trusty bottle opener is among the most essential so we're adding another to the list. Future Relic's handmade Circle Bottle Opener takes the minimalist approach by way of sturdy phosphor bronze alloy and a completely streamlined design.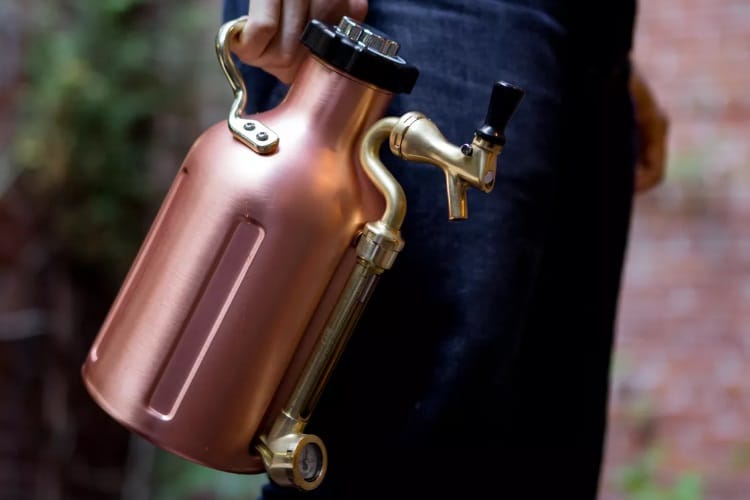 6. uKeg 64 oz Copper Growler
How do you tell the difference between a true beer drinker and a casual enthusiast? The true drinker will have this beautiful beast fully loaded in his fridge. Made of copper-plated stainless steel and bearing striking resemblance to a brewery tank, the uKeg 64 oz Copper Growler utilises a VPR cap, CO2 pressure and double-walled vacuum insulation to keep that beer fresh and carbonated. Get your growl on.
Features: stainless steel; copper plating; VPR cap for optimal carbonation (adjust from 0 – 15 psi); double-walled; 64 fl. oz. capacity / 4-5 beers
Price: from $179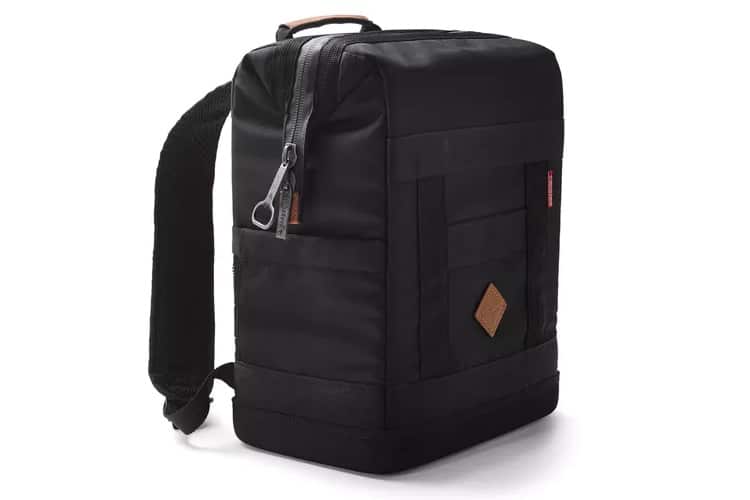 7. Barebones Backpack Cooler
As most Aussies can tell you, there's really no place on the planet that doesn't go better with a cold brew. To ensure optimal storage for your frothy friend, look no further than the Barebones Backpack Cooler. It can hold up to 20 cans and keep the beer cold for a full day. Throw that adjustable strap over your shoulder and go.
Features: can take up to 20 cans; bottle opener zipper pull; removable, anti-microbial liner; rust-resistant zippers; water-resistant material
Price: from $80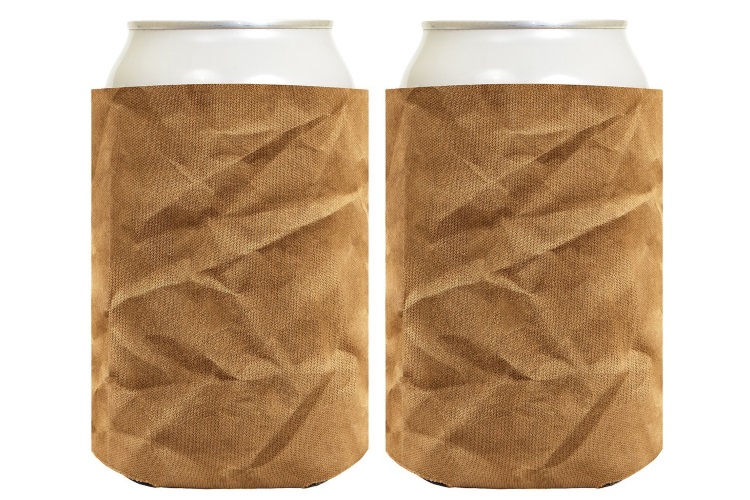 8. ThisWear Can Coolies
As fun as it is functional, the beer coolie from ThisWear resembles a small paper bag. Bring this essential beer accessory to your next tailgate or barbecue–just don't think that you're fooling anyone.
Features: holds 12 oz. cans; folds flat; machine washable; 1/8″ thick high density open cell polyurethane foam
Price: from AU$16.13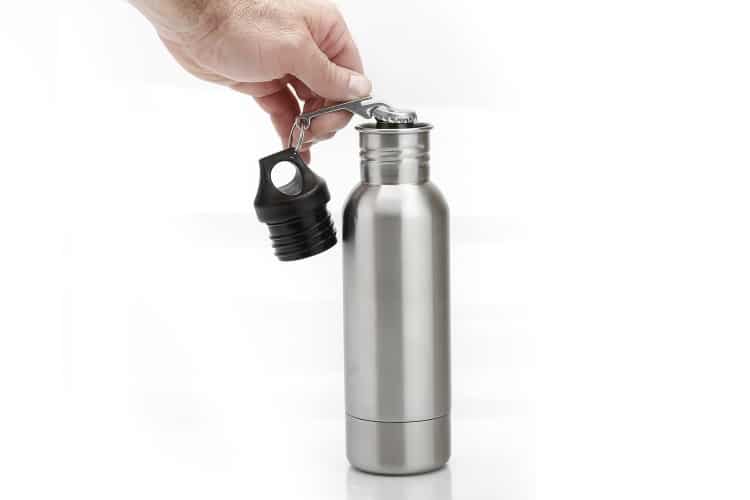 9. KanRoil Beer Bottle Cooler Insulator
There's nothing better than ice cold beer and nothing worse than skunked lukewarm beer. To ensure the former and eradicate the latter (meanwhile concealing your beverage), pour your beer into KanRoil's stainless steel insulator. Included in the purchase is a carry bag to make transport a breeze.
Features: stainless steel; fits most 330ml
Price: from AU$19.80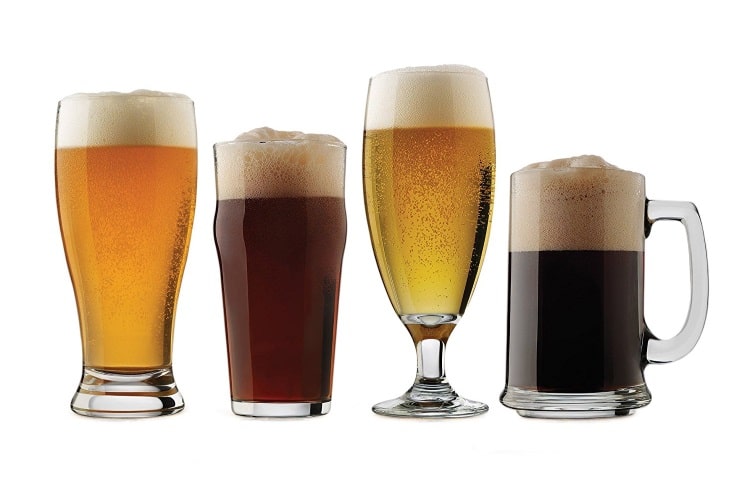 10. Craft Beer Assorted Glasses
Beer coolies, beer insulators, beer growlers, beer mugs made from cattle horns…you might be asking yourself, "Whatever ever happened to the good old glass of beer?" Indeed, sometimes it's easy to forget about the most essential beer accessory of them all: the dependable glass from which to drink.
Features: 4-piece set; 10 fluid ounces; type-specific glassware
Price: from $34.99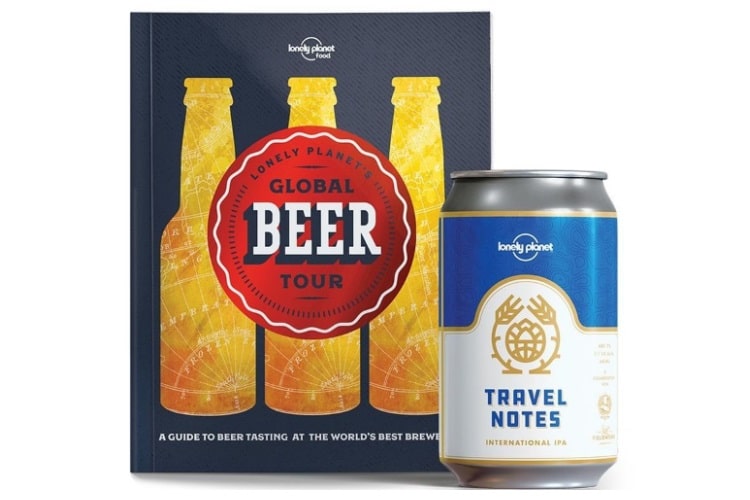 11. Global Tour Beer Book
What's our favourite thing to do when we're not drinking beer? Read about beers to drink, of course! Oh, who are we kidding? We do both at the same time. And when we're doing it, we're reading this incredible book from Lonely Planet. Everything from the history of beer to the best beers around the world is covered within these pages. Consider it an indispensable resource, and one of the most essential beer accessories you can find.
Price: AU$30
This Article is part of our Home & Design Series
You'll also like:
The Ultimate Guide to Types of Beer Glasses
May These 7 Best Beer Apps Be Your Guide
The Ultimate Guide to Beer Types & Styles