This Long-Lost 40-Year-Old Buffalo Trace Bourbon Could Be Yours for $4,600
With a name like "Last Drop Distillers," you would expect that they would be able to offer the rarest spirits available—and you'd be right. But that's only half the story behind this super rare Buffalo Trace Bourbon.
This iconic spirit traces back to 1980, when it was created under the guidance of legendary master distiller Gary Grayheart, the same man who taught Buffalo Trace's current master distiller, Harlan Wheatley, everything he knows. It was Wheatley who uncovered this nearly forgotten barrel to offer it now, nearly 40 years later.
You'll also like:
Buffalo Trace's Weller Adds Single Barrel to the Mix
Buffalo Trace Named Distillery of the Year
Buffalo Trace's Sub $50 Experimental Bourbon has Pappy Flavour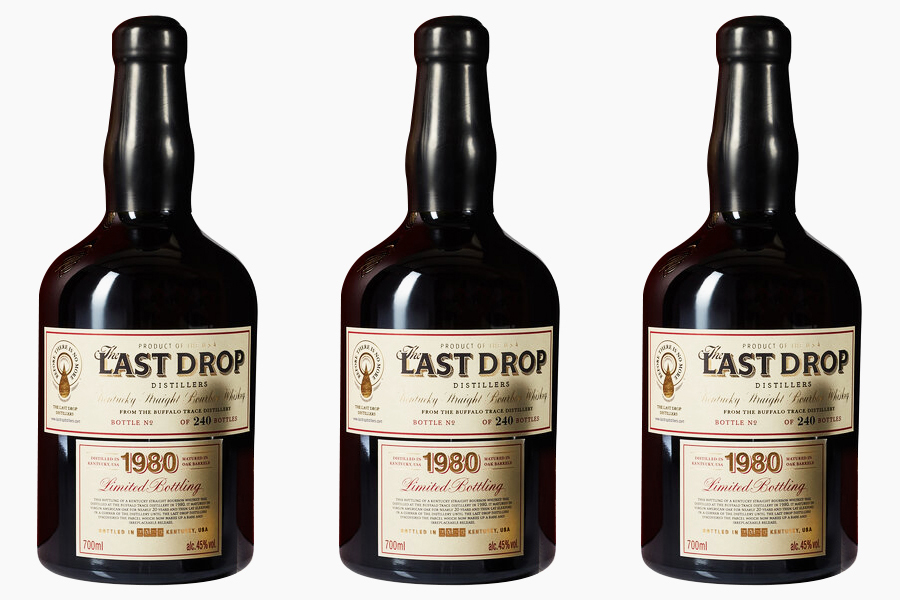 The story of this bourbon gets interesting with the acquisition of the Kentucky distillery in 1992 by Sazerac, the parent company of Last Drop. For another eight years, the bourbon matured in its barrel before it was vatted into stainless steel in 2000. Why put it into stainless steel? Leaving bourbon in the barrels too long causes it to develop acidic, bitter, woody flavours that aren't pleasing to partake of. But that doesn't mean that the ageing process halted altogether.
The flavour profile continued to evolve for another couple decades, until you have a bourbon that provides a menagerie of tastes. "The definition of flamboyant, with an orchestra of flavours, each flavour harmoniously mingled," is how Buffalo Trace described the 90-proof bourbon in a press release.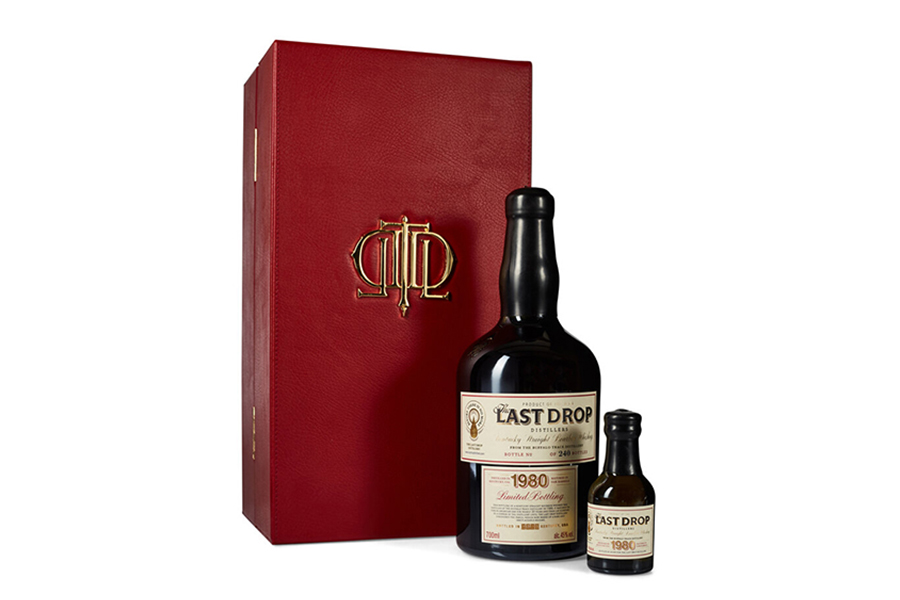 They went on to say, "It transforms miraculously from a dark chocolate, almond, leather, caramel and oak to a gentle warming spiciness, concluding with a virtual symphony on your palate."
Last Drop is offering the 1980 Buffalo Trace in conjunction with other aged spirits in their 2020 Autumn Collection. In addition to the Buffalo Trace, this collection will feature a 43-year-old Jamaican Rum as well as a Cognac from 1959. There will only be 240 bottles of the 1980 Buffalo Trace offered, with each selling for USD$4,600.