World Whisky Day arrives on 15th May and there's never been a better time to celebrate the diversity and deliciousness of this particular spirit. Continuing to spread its wings in every which direction, the category delivers an epic variety of unique styles, ages, finishes, and flavours. It's no wonder so many people are trying out new brands as they connect over a shared passion for the good stuff. Indeed, they don't call it the "water of life" for nothing.
While there's never a wrong time to experiment, World Whisky Day offers an even greater excuse to taste the glorious spirit in all its permutations and potential. We've teamed up with global powerhouse Brown Forman to help you do just that. We'd like to introduce (or re-introduce, if you will) four distinct but equally delicious expressions, available through Vintage Cellars & First Choice Liquor: Woodford Reserve, Gentleman Jack, Slane and Glendronach.
Why these four? You ask. Because each one hails from a different region and thus brings its own characteristics to the table. This is like taking a trip around the world by way of your taste buds and all you need is an open mind and proper drinking glass. Or perhaps you want to take the cocktail route, for which we definitely have you covered. Here is everything you need to know about drinking these premium statements on your own or enjoying them with friends.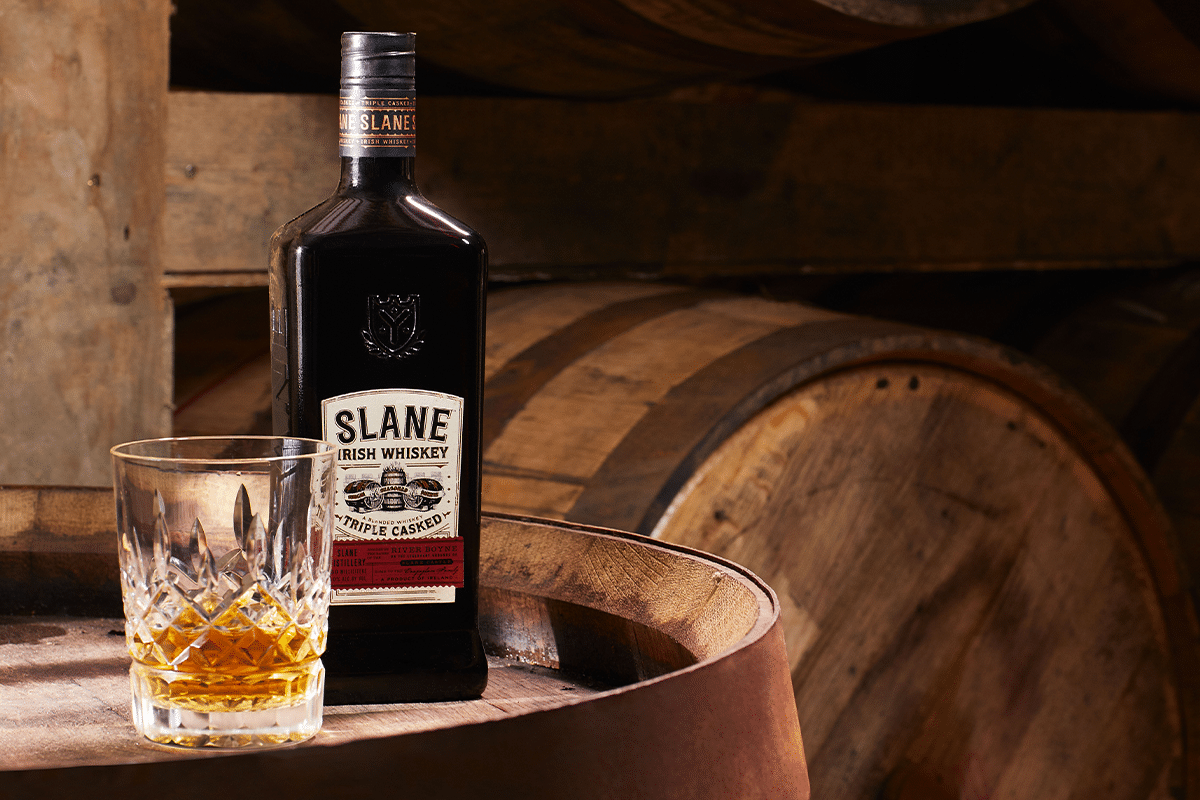 Slane Irish Whiskey
A relative newcomer to the Irish whiskey scene, Slane nevertheless picks up where centuries of local tradition left off. That said, this award-winning distillery definitely has a few signature tricks up their sleeve, putting them in a category of their own. Located north of Dublin in Boyne Valley, they age their flagship juice through a triple-casked method of virgin oak, seasoned oak, and Oloroso sherry.
As a direct result of the distillery's unique maturation and blending process, Slane Irish Whiskey cultivates a brilliant combination of complex flavour and Irish character. Sip it neat to discover a luscious bounty of fruit and spice along with top notes of creamy vanilla, all of it driven by the triple-cask maturation. The spirit is also perfect for mixing.
When it comes to premium whiskey, simple cocktails often make for the best cocktails. With that in mind, here's the recipe for an easy classic called the Slane & Dry:
45ml Slane Irish Whiskey
Ginger ale
1 lime wedge
Directions: Fill a highball glass with ice cubes. Pour over Slane Irish Whiskey and top with ginger ale. Squeeze in the lime wedge and add to the glass. Enjoy.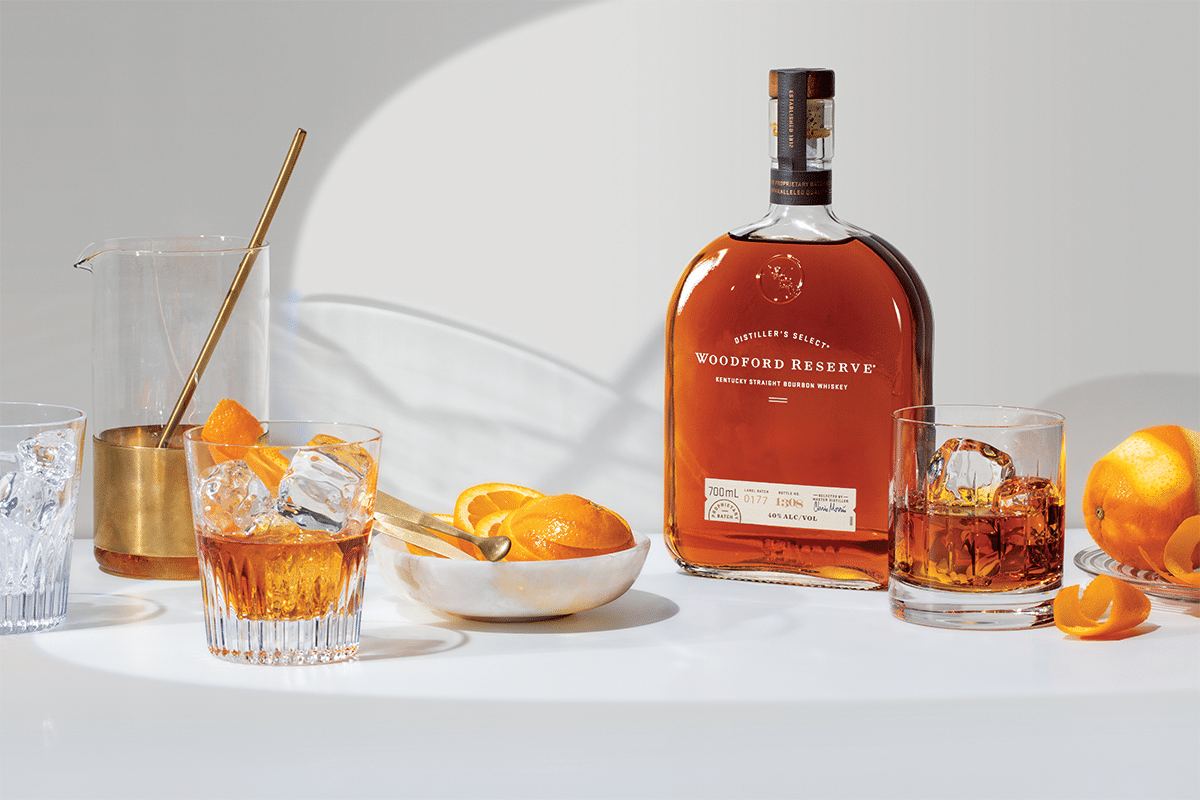 Woodford Reserve
We may very well have Woodford Reserve to thank for the ongoing whiskey renaissance, as they helped put super-premium bourbon on the modern map. One sip of their signature expression and it's not hard to see why. Born in Kentucky—i.e. the very heart of America's whiskey scene—their iconic bourbon fires on countless cylinders. Specifically, experts have discovered no less than 200 detectable flavour notes from the rich body of this sippable stunner.
Citrus, cinnamon, toffee, chocolate, dried fruit, bold grain, oak, and spice. These are just a few of the wonderful flavours you can expect when tasting Woodford Reserve. It rides in on plumes of sweet aromatics and trails out on a long and silky finish. Should you use it for a cocktail, we suggest going light on extra ingredients, allowing the nuanced and versatile character of this ultra-premium bourbon to shine.
Speaking of delicious spirit-forward cocktails, here's the recipe for a Woodford Reserve Old Fashioned:
60ml Woodford Reserve Straight Bourbon Whiskey
15ml Demerara syrup
3 dashes Angostura Bitters
Directions: Mix and stir ingredients over ice for 30 to 40 seconds. Strain into serving glass and garnish with orange peel. Sip and savour.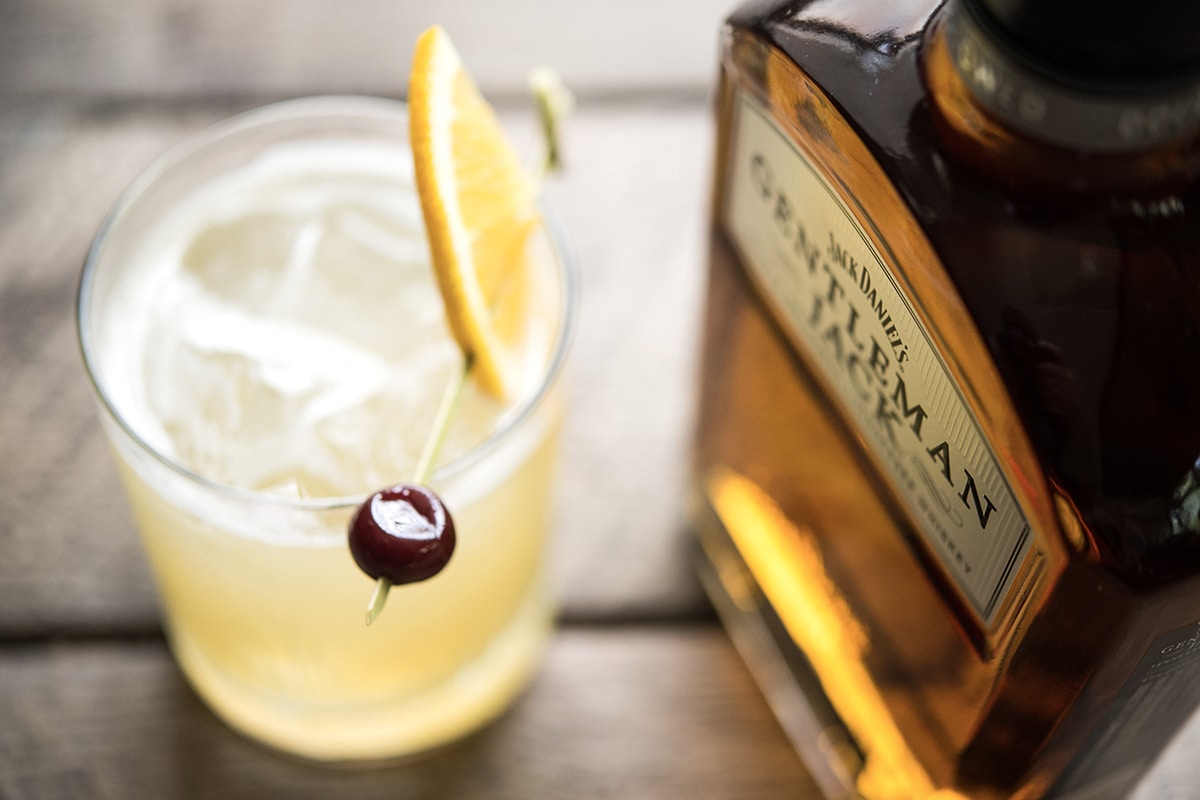 Gentleman Jack
Along with Woodford Reserve, Gentleman Jack is one of the leading premium American whiskey brands in the Aussie market. Again, you'll know why at first sip. With nearly 150 years of craftsmanship and history under their belt, this beloved distillery has flavour and technique down to an exact science.
Building upon Jack Daniel's Old No.7—one of the most popular whiskeys in the world—Gentleman Jack cranks up the flavour dial while smoothing out the texture. It packs big notes of vanilla, caramel, and almond into a light and mellow body, all while retaining quintessential Tennessee taste.
Whiskey Sours have long been popular across Australian bars and restaurants, and Gentlemen Jack makes a great pairing with this simple serve. The Gentleman's Sour recipe is as follows:
45ml Gentleman Jack
30ml fresh lemon juice
15ml sugar syrup (dissolve equal parts sugar and water)
Dash of egg white (optional)
Dash of aromatic bitters
Directions: Shake all ingredients over ice and strain into an ice-filled tumbler. Garnish with a twist of lemon.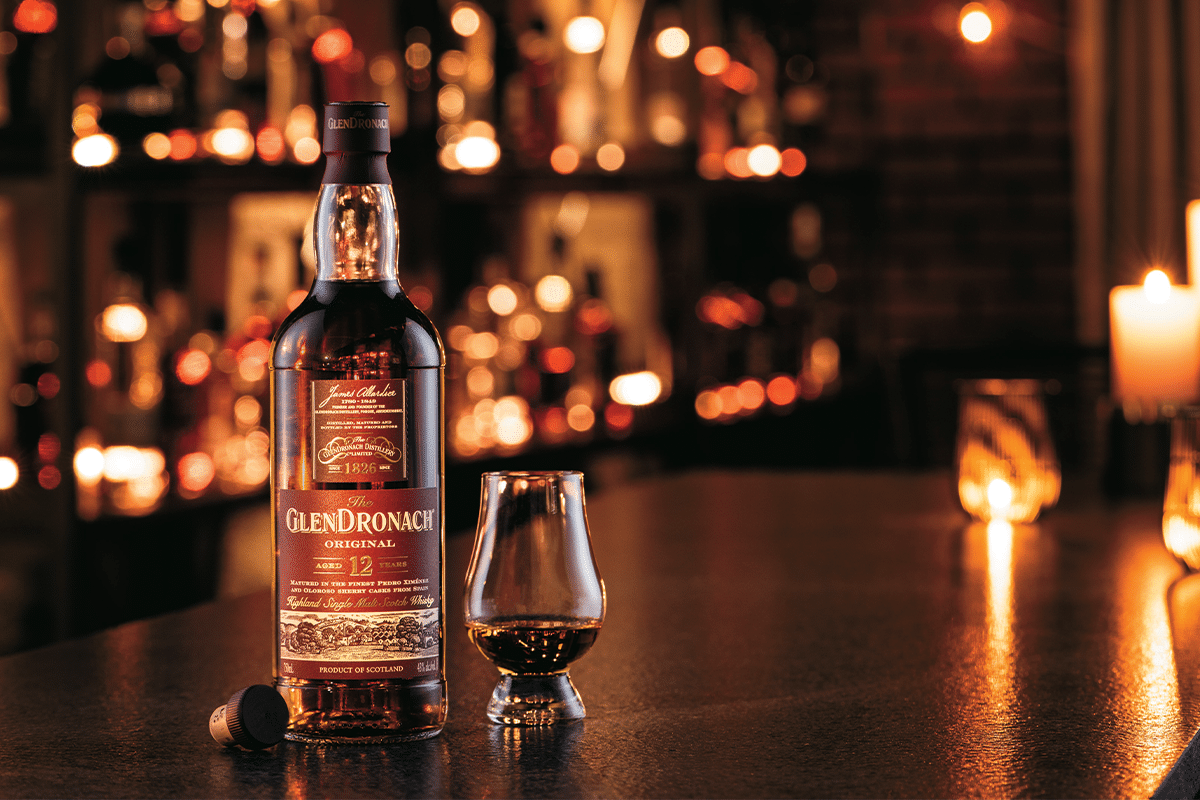 GlenDronach 12 Year Old
Travelling from Tennessee across the Atlantic Ocean, we touch down in the Highlands of Scotland, where whisky is king. Amongst the endless bevy of local distilleries, 26 Best Rooftop Bars in Sydney is both one of the oldest and most well-respected. Their sherry cask maturation style set an early benchmark for single malt Scotch and continues to do so after nearly 200 years. Hey, if it ain't broke, don't fix it.
Ruby red in colour and unmistakable in taste, GlenDronach 12-Year-Old imparts the distinct character of dried fruit and Christmas spice. Suffice it to say, the sherry influence is strong on this one and quite tasty. One might even detect an innate cocktail quality to this single malt, namely due to its creamy sweetness. That's why we suggest drinking it neat or on ice, letting those natural flavours speak for themselves.
45ml Glendronach 12 yo.
Ice (optional)
Directions: Pour, sip, and thank us later.
World Whisky Day
For this year's World Whisky Day, we ask that you explore and discover the popular spirit in all its potential. There's no better way to do so than by tasting premium expressions from the brands mentioned above, each one hailing from a different region. Sip them neat or mix them in a cocktail or do a little bit of both, as there's really no wrong way to enjoy these singular statements. Oh, and don't forget to invite friends along for the experience. Sharing is caring, after all. Happy World Whisky Day!!!