Archeologists Uncover 5,000 Year Brewery Under Egypt
Archaeologists have uncovered the oldest known brewery in Egypt giving us a whole new perspective on the Book of Exodus. Imagining an alternative version of the Old Testament where Moses orders Pharoah to let his people go to the pub, we can't help but wonder what they might have had on tap.
You'll Also Like:
Felons Brewing Co To Open Massive German-Style Barrel Beer Hall in Brisbane
WA's Largest Indy Brewer Just Opened a Massive New Beer Project in Sydney
Why the Popularity of Non-Alcoholic Beer Continues to Gain Momentum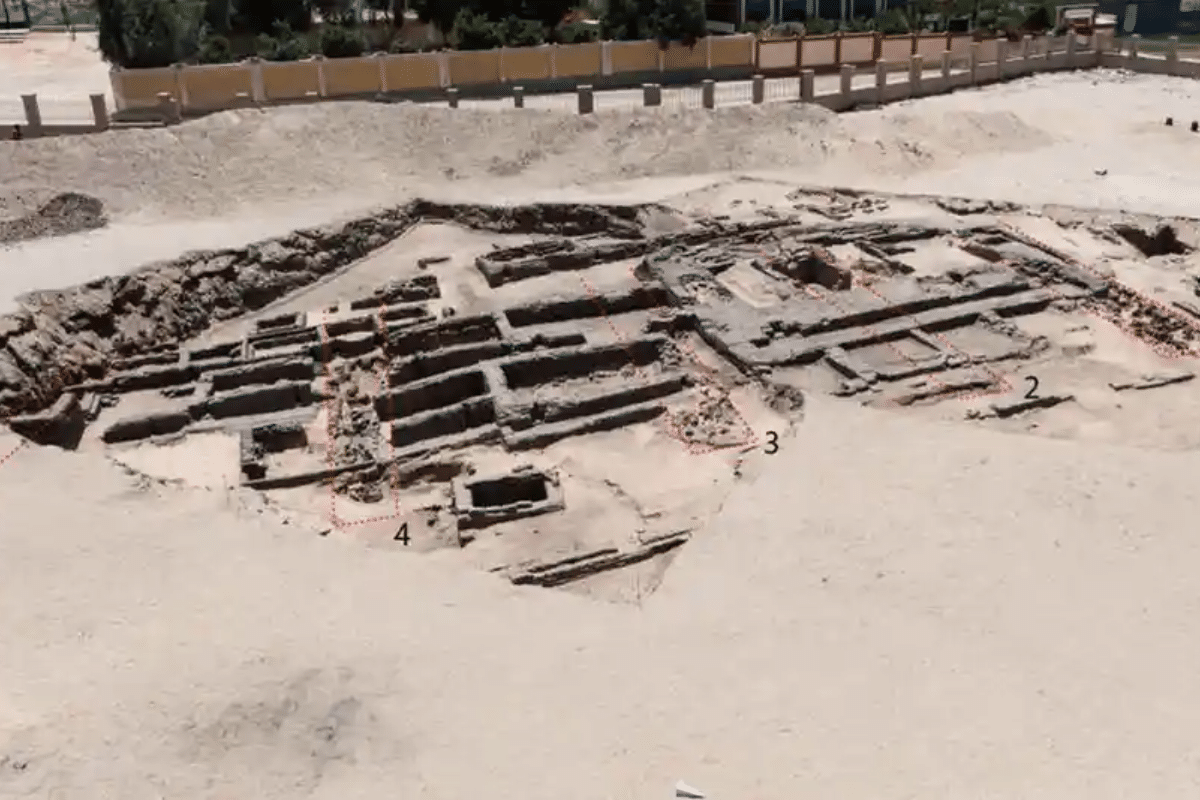 Situated in the ancient Egyptian city of Abydos, archaeologists from Egypt and the United States uncovered the oldest known brewery in the world. Reports from The Times of Israel revealed that the venue had been brewing beer over 5,000 years ago, making it one of the earliest examples of beer culture ever discovered.
Built at the beginning of Egypt's First Dynastic Period, during the reign of King Narmer, the brewery contained eight huge units, each one measuring 20 metres (~65ft) long and 2.5 metres (~8ft) wide. According to Mostafa Waziri, secretary-general of the Supreme Council of Antiquities, each unit included roughly 40 pottery basins in two rows, which were used to heat a mixture of grains and water to produce beer.
However, unlike our modern-day breweries, which typically offer plenty of schooeys and pints to last a dynasty, the Abydos Brewery was more likely used to brew beer for royalty, with archeological evidence suggesting the beer was used for sacrificial rites and rituals.
توصلت البعثة الأثرية المصرية الأمريكية المشتركة إلى الكشف عن ما يعتقد أنه أقدم مصنع لصناعة الجعة عالي الإنتاج في العالم بأبيدوس

The joint Egyptian-American archaeological mission, has uncovered what is believed to be the oldest high-production brewery in the world in Abydos pic.twitter.com/tn8N8YQXSL

— Ministry of Tourism and Antiquities (@TourismandAntiq) February 13, 2021
You'll Also Like:
Felons Brewing Co To Open Massive German-Style Barrel Beer Hall in Brisbane
WA's Largest Indy Brewer Just Opened a Massive New Beer Project in Sydney
Why the Popularity of Non-Alcoholic Beer Continues to Gain Momentum