Count Down to Christmas With This Aldi Beer Advent Calendar
The countdown to Christmas is set to begin shortly, and you can mark it by slashing Xs through the days on your calendar, or you can make that countdown a bit more enjoyable by drinking your way to Christmas with the Aldi Beer Christmas Calendar.
You'll also like:
Victoria Bitter & Volley Collab for the Ultimate Shoey
Craft Cartel's 100-Beer Carton is the Largest Case of Booze in Australia
Got a Hard Earned Christmas Thirst? There's a Victoria Bitter Advent Calendar For That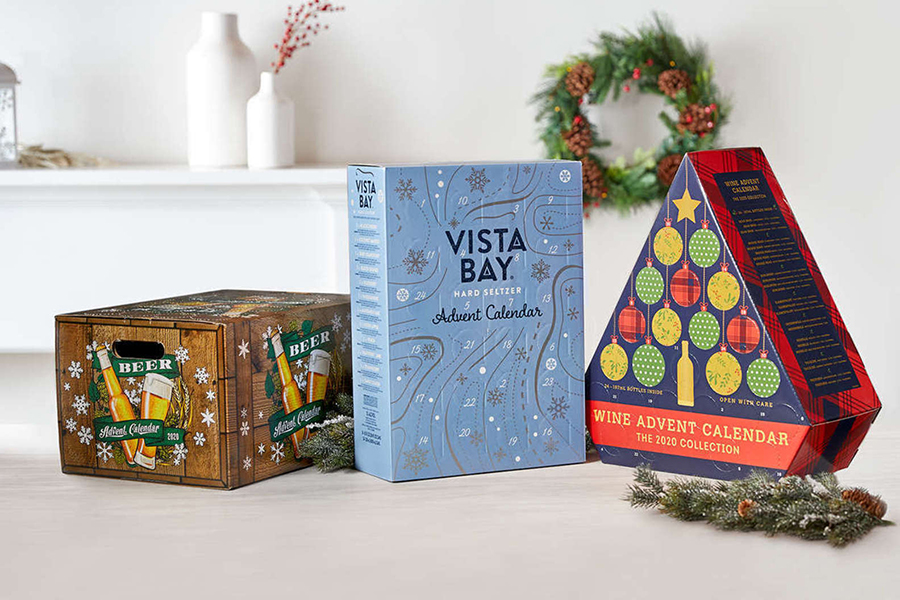 Aldi's Beer Christmas Calendar comes with 24 individual bottles of beer from your favourite brewers. You'll get to enjoy brews like O'Shea's Grapefruit India Pale Ale, Wernesgruner German Pilsner, 1758 Belgian India Pale Ale, Sezoens Dry Hopped Blonde Ale, and more. Each beer offers an alcohol volume from 4.2 to 7.5 per cent, and each comes in an 11.2-ounce bottle. Judging from the reception last year—2019 was the first year that Aldi offered a Beer Christmas Calendar—the beers aren't your average, run of the mill varieties, but rather have unique flavours that proved to be very popular. The calendar comes in a decorative box appropriately titled "Hoppy Christmas" and clearly marks out which beer you should drink on which day.
If beer isn't on the menu for your Christmas countdown, Aldi still has plenty of other options for your to consider. In addition to the beer advent calendar, the discount grocer offers cheese, wine, chocolate and other versions available. They even offer an advent for your pet. Each is reasonably priced, with the beer advent calendar coming in at $50.
Most of Aldi's calendars are already available and are only on sale in the stores. You'll want to move on getting one of these calendars for yourself. They're only available while supplies last, and last year the calendars sold out quickly. Last year, Aldi had to put a limit of two beer calendars per person on the sale of the Aldi Beer Christmas Calendar. Aldi has over 2,000 locations in the United States.
You'll also like:
Victoria Bitter & Volley Collab for the Ultimate Shoey
Craft Cartel's 100-Beer Carton is the Largest Case of Booze in Australia
Got a Hard Earned Christmas Thirst? There's a Victoria Bitter Advent Calendar For That