Archie Rose Claims Master Medal at Gin Masters
Aussie gin distillery Archie Rose has become a bit of a perennial winner of late. Just months after scooping the World's Best Rye Whisky gong at the World Whiskies Awards 2020, the label has claimed a Master medal to go along with four golds at The Spirits Business Gin Masters ceremony in London.
You'll also like:
Full List of Winners at the 2020 World Whiskies Awards
Archie Rose Releases Harvest 2019 Poorman's Orange Gin
Archie Rose Sandigo Heritage Rye Malt Whisky is Only Available to a Lucky Few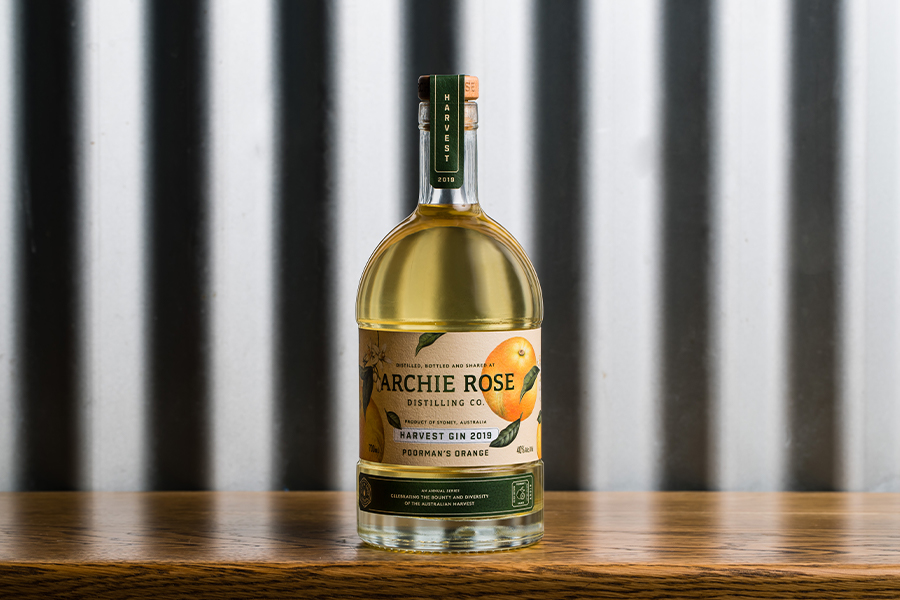 Taking out a myriad of awards on the night, Archie Rose's big win came when the brand's Harvest 2019 Poorman's Orange gin scooped the Master medal. While the Limited Edition Archie Rose Sydney Opera House Outside Gin and Sydney Opera House Inside Gin, along with Archie Rose's the two core gins all claimed Gold Medals, the Poorman's Orange was the star. Launched in February this year, the innovative gin celebrates the diversity of Australia's produce and was limited to a single batch.
"Each of these gins is completely unique truly representative of the incredible Australian ingredients we're lucky enough to have access to," says Archie Rose founder, Will Edwards. "With such a diverse, and in the case of some of our Limited Release gins, unusual and at times confronting, range of botanicals and flavours on show in these gins, for our entire range to be awarded Gold or Master Medals at one of the world's most prestigious gin competitions, is testament to not only the expertise and commitment of our distilling team, but the amazing local producers who share our passion for absolute quality, sustainability and consideration of the impact of their growing, harvesting and processing methods."
Also scoring big on the night was fellow Aussie gin-maker, Four Pillars, which collected gold for Spiced Negroni Gin. The judges were reportedly quite taken with its "oily texture, good balance and flavour". Part of The Global Spirits Masters – the world's most highly regarded series of blind tasting competitions, the Gin Masters Awards are judged by a panel of independent expert judges. The key criteria includes appearance, aroma, palate and overall balance.
Whatever your preference, there is good news. You can still score a bottle of Archie Rose's award-winning gin online. The Harvest 2019 Poorman's Orange gin is available now and priced at AUD$89.
You'll also like:
Full List of Winners at the 2020 World Whiskies Awards
Archie Rose Releases Harvest 2019 Poorman's Orange Gin
Archie Rose Sandigo Heritage Rye Malt Whisky is Only Available to a Lucky Few